Top 10 Best Fleet Management Software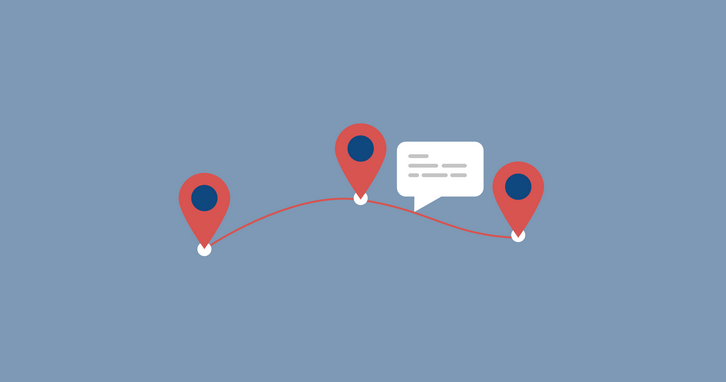 Fleet management software is essential for any business with a fleet of vehicles, as it enables you to do a series of important tasks and to manage every single aspect of your fleet, ranging from purchasing to maintenance and disposal of vehicles. It has become increasingly important as the amount of vehicle-related legislation is always expanding.
The most important purpose of fleet management software is to collect, store, process, monitor, report and export information.
Fleet management software can be developed by the company itself, and it can also be purchased from a third-party company.For companies, which would rather choose the latter, here are 10 of the best fleet management software available on the market.
The Best Fleet Management Software
Compared (in full)
Check all the services in detail as per your needs and choose service wisely – by the end, you'll know exactly which one is the right option for you.
---
Fleet Maintenance Pro is a product of IMS, a company founded in 1994. It's a quick and reliable maintenance tracking software, which lets you have full control over your fleet, including preventive, and repair maintenance.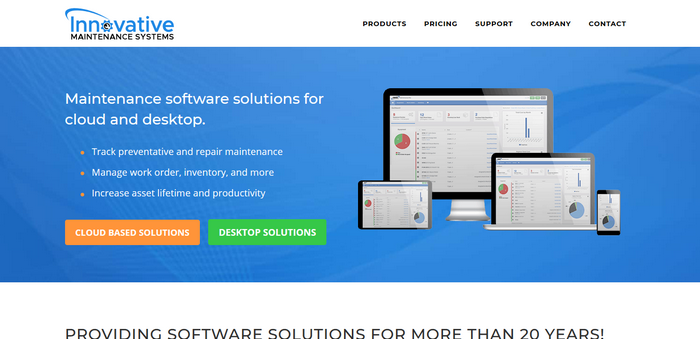 Fleet Maintenance Pro offers excellent features such as:
Asset tracking – You can track as many assets as you'd like. It's very flexible and it's adaptable to any type of asset, requiring preventive maintenance
Preventive maintenance – It can be configured by date, hours, mileage, revolutions, etc.
Repair maintenance – Allows you to manage breakdowns and unexpected issues with your vehicles. The software also includes maintenance notifications.
Reporting – Allows you to print, email and export reports, from simple fleet listings to detailed cost analysis.
History recording – Helps decrease downtime and gives you important statistics to help with decision making
Parts inventory – Complete inventory management system, capable of stock tracking, purchasing Three editions of Fleet Maintenance Pro are available: Standard, Deluxe, and Professional.
---
Founded in 2005, GSMtasks offers a solid fleet management service, letting the user have a full overview of their vehicles, whilst being able to update daily tasks.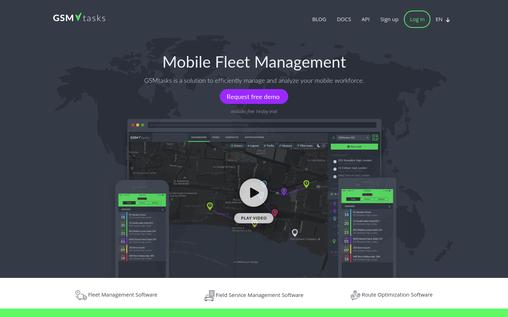 Features offered by this software are:
Complete overview – A full overview of tasks that need to be completed or are currently in progress
Complete analytics – Information on how long your drivers have been on the road, traveled distance, as well as necessary time for each task
Real-time updates – Gives you up to date information on every task
Route optimization – Provides the most efficient route
Drivers mobile app – Provides drivers with all of the necessary information
Digital documents – Allows you to go paperless, as every document is available in digital form as well GSMtasks comes with a starting price of $7 per month and also offers a free 14-day trial.
---
As a relatively new company, starFleetio is a new company as it was established back in 2011, still, its progress is exceptional. Fleetio helps fleets of all sizes thanks to its excellent, fleet operations and optimization tools. Fleetio also provides collaboration among users, which can be especially useful.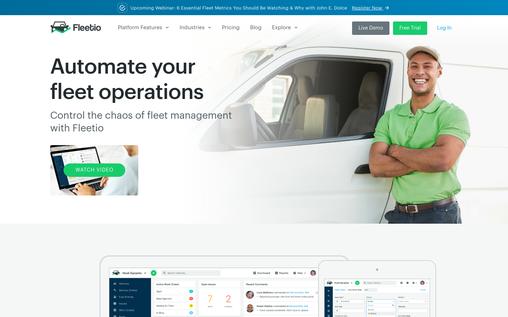 When it comes to features, Fleetio offers a wide variety:
Asset management – Quick access to fleet data, smartphone app, as well as easy collaboration between managers, drivers, mechanics
Maintenance management – Preventive maintenance schedules, routine inspections, and quick and easy solutions for problems with vehicles
Fuel management – Simple fuel data collection, cost metrics, measurement and potential to reduce fuel cost by monitoring trends
Parts inventory management – Lets you optimize inventory levels, reduce the price of parts, and access the online parts database
GPS tracking Fleetio has a starting price of $15 per month and offers a free trial.
---
Founded in 2013, ClearPathGPS offers a Tracking on Demand, no contract, no commitment, suspend or cancel any vehicle anytime, service. It is an excellent choice for small to mid-sized local fleets in the service and delivery, construction, landscaping, plumbing etc.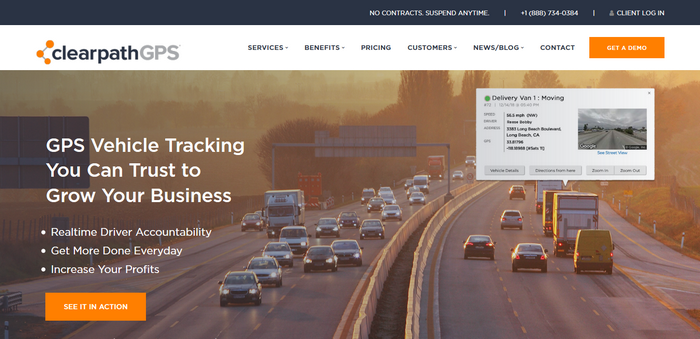 It also comes with a bevy of features such as:
Extremely user-friendly – Offers access from different PCs
App Available for Smartphones (iPhone & Android)
Live map tracking at a swift 30 seconds update rate
Timely updates and alerts for arrival as well as the departure
Virtual Timecard reports prepared and updated automatically
Live tracking, timely updates, and speedy report generation
Vehicle Behavior Scorecards – Lets you identify aggressive, potentially dangerous drivers in your fleet ClearPathGPS lets you schedule a live demo to test out the features.
---
Telogis is a provider, founded in 2001 and is unique on the market of fleet management systems because it offers a single integrated platform to cover all your location intelligence needs.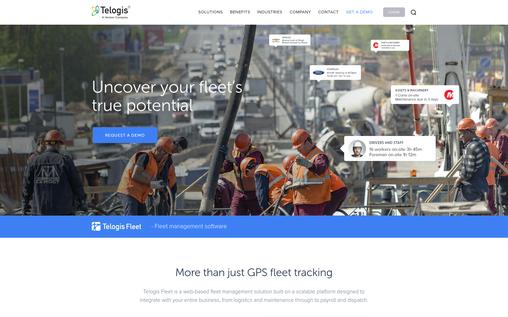 Telogis fleet management system offers many features to the users:
Custom hierarchy – Easy management of users, and top quality security levels
API integration – Allows you to integrate with other enterprise systems.
Smarter maintenance – Generates alerts based on trackable vehicle management
Real-time alerts – Easily customizable conditions that trigger the alert
Trend analysis – Analyze up to two years back, to determine trends
Satellite view – Up to date, top quality satellite imagery
Custom map overlays – Interactive GIS data
Smart dispatch – Lets you dispatch the nearest worker, appropriate for the job
Route history – Access to route history with specific dates and speed
Automated scripts – Custom workflow scripts
Comprehensive platform – All of your mobile workforce software on a single platform
Telogis offers users a free demo to try out the features.
---
CollectiveFleet is easy to use fleet management software offered by Collective Data, a reliable company, founded in 1997.
This powerful software for fleet management is perfect solution doe fleet owners looking forward to simplifying their job. The software is also capable of managing service requests, accident management, parts inventory, shop assignments, equipment information, and employee data.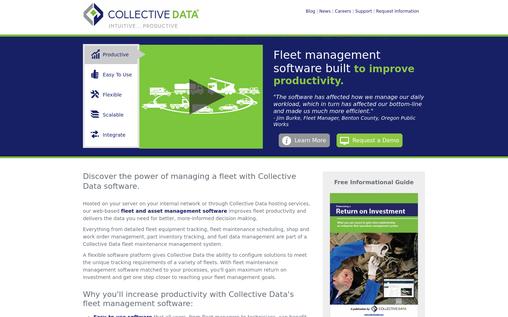 The software allows its user to:
Make time-consuming tasks easier, giving the user as well as workers, an opportunity to save time for other professional activities
The updated data and information makes it easy to analyze the need for new staff and changes in the operations
An improved CRM (Customer Service Management)
Get rid of frequent equipment maintenance cost
Stay updated with the historical data and progress with the passage of time
Improve communication on a busy work day
Optimize part inventory levels to prevent unnecessary orders
Enhance the productivity through efficient and easy data management for the workers
---
Trinetra offers vehicle tracking and fleet management software that can assist you with managing vehicles and assets. It does a good job integrating location, tracking, and security.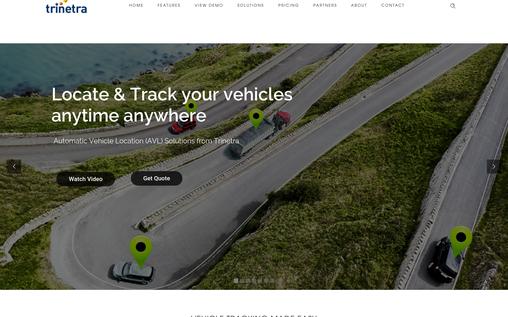 Some of the features offered by this software are:
An upgraded GPS system featuring a smart combination of hardware and software
There is no need to install a software separately
Over-the-Air Firmware upgrade
Two-way communication process
Proprietary protocol enabling ease of customization
Multiple Map support including Google, Microsoft
Multilingual support
---
Traxroot Fleet is a GPS tracking server software developed by Traxoidautomations, which was founded in 2014. The software comes with advanced features and an excellent interface.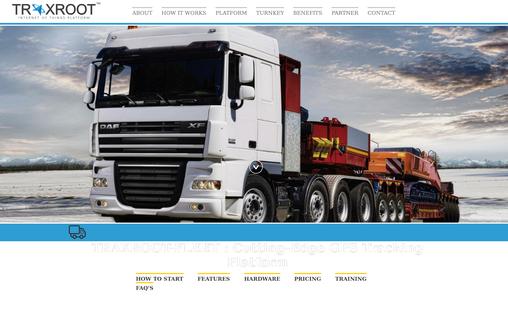 The software comes with a huge package of features:
Live Tracking -Vehicle tracking on google maps
Load Status – Loading and unloading area settings
Distance and Speed Reports – Get detailed report related to distance and speed
Driver Behavior- Information on speed, braking
Route Adherence – Alerts the user if a vehicle goes off route
Temperature Monitoring –Gives constant temperature updates
Fleet usage analysis – You can receive information on how your fleet is being used
Fuel Management – The software allows you to manage fuel more efficiently and lets you track consumption pattern
Service & Maintenance – Organization and alerts for services
In-Vehicle Surveillance – Live video surveillance of your fleet
The company offers a very affordable starting price of just $3 per month for a vehicle.
---
ProvaSystemsare the company responsible for this cloud-based fleet management and vehicle maintenance system. Fleet Genius uses plug-in wireless fleet vehicle monitors, and it works on PC browsers as well as smartphones. Fleet Genius is especially suitable for small businesses as it is very simple and affordable.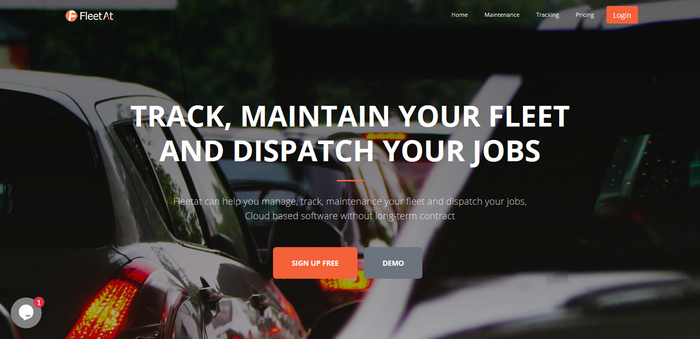 Among the features offered by this software are:
Easy to use vehicle dashboards – You can highlight outstanding maintenance actions as well as driver issues
Manage preventive maintenance scheduling and track costs
The smartphone app lets you enter fuel receipts, record vehicle odometers, enter maintenance invoices, enter service records, create maintenance actions, schedule preventive maintenance.
Daily Trip-by-trip tracking by vehicle or driver
Monitor driver performance
OBD2 vehicle diagnostics helps in tracking emissions
Fleet Genius comes with a starting price of $3.95.
---
VFM is a fleet maintenance software capable of servicing fleets of every size. It also comes with in-depth reporting, making you 100% informed about your fleet. It is developed by a Canadian company – Vinity Soft, which was founded in 2007.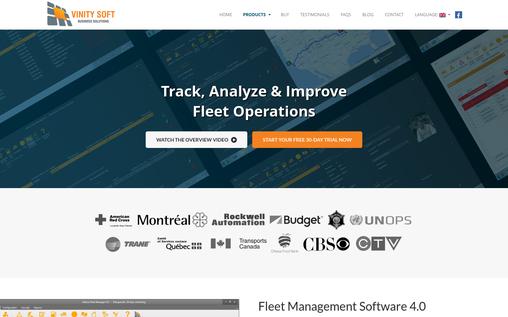 Vinity fleet management software offers a wide range of features such as:
Vehicle expenses tracking
Creation of maintenance programs and service schedules
Monitoring of fuel consumption
Tracking vehicle values and depreciation, and managing driver records
The software also lets you run in-depth reports and careful data analysis to rate your fleet and find the potential for improvement.
The pricing for this fleet maintenance software ranges from $90 to $900.
---
Conclusion:
For every business that has a fleet at its disposal, a proper fleet management software is a key aspect for efficiency and success. The list features the most credible software used in a professional setup.
Keep all of your requirements in mind, and select the one that suits your needs and requirements the most.
You May Also Like: