How to Choose the Right Email Marketing Software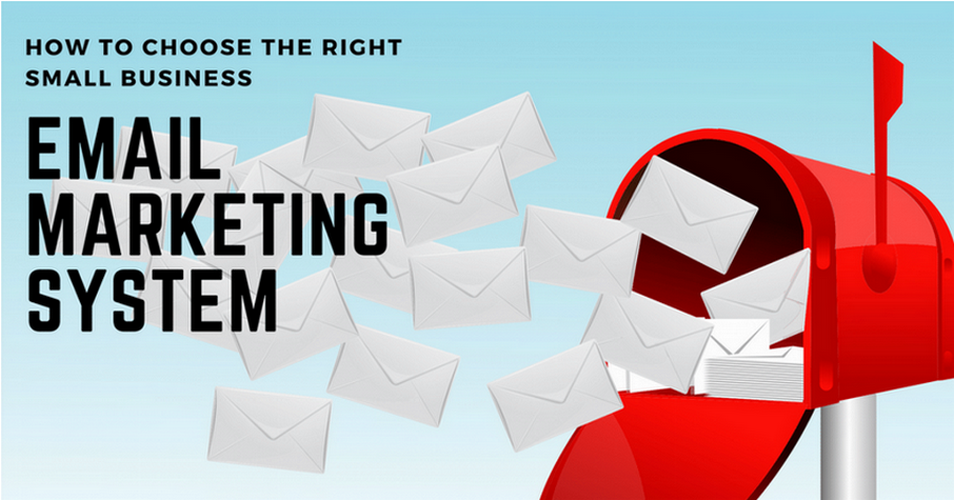 Occasional promotional email blasts are no longer an effective way to get convert leads into customers. To make email marketing work, you need more than the occasional sales pitch. You need software that helps you collect leads, segment lists, design and send emails regularly. Keep reading to find out how to choose the best email marketing software.
Choosing to harness the power of email marketing is one of the best things you can do for your business. Not only does it help build customer engagement, but it also grows your brand.
If you choose the best email marketing software, you will eventually see an improvement in your sales numbers.
Email marketing has been with us for a long time – for as long as the internet has existed. Its power isn't waning. It continues to be one of the best ways for businesses to engage customers.
---
Why Email Marketing Matters
The latest email marketing statistics show just how effective it is:
4 billion people use email every day. Compare this to Facebook which has 2 billion users.
Email marketing generates $42 for every dollar spent
Businesses that do segmented campaigns see as much as a 760% increase in revenues
When asked to choose between email marketing and social media, 4 out of 5 marketers say they'd rather give up social media
74% of baby boomers prefer email marketing to other methods of communication
20% of all retail and eCommerce businesses personalize emails based on gender, race and ethnicity
About 42% of all emails are opened on mobile devices, and only 18.2% of users open email on desktop
In 2020, an average of 306.5 billion emails were sent everyday
In Europe and North America, email marketing is the primary means of customer engagement at 77.6%. Social media is 61% and content management is 62%.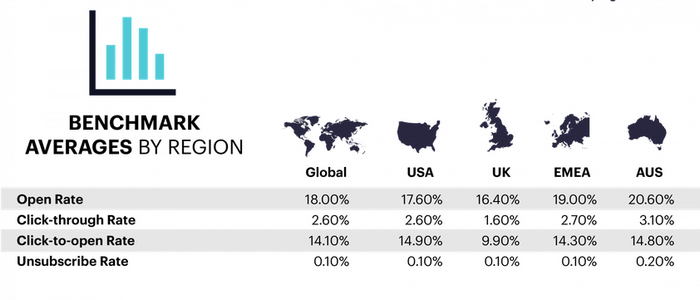 These numbers say one thing: if you aren't using email marketing, it's high time you started.
You may be focused on using social media, video and webinars, but they are not as powerful and their effect isn't as long-lasting as email marketing.
This is not to say that business owners should throw all other marketing strategies out and focus on just email; rather, make it a core part of your marketing plan.
Getting email marketing to work requires good software. It should be able to help you get new leads, segment them, create and deliver automated emails.
There are numerous email marketing apps in the market, so which one will work for your business?
This article discusses the advantages of email marketing, how to assess your needs and how to choose the best email marketing software for your business.
---
What Are The Advantages of Email Marketing?
It has a high ROI
Compared to other online marketing strategies, email has the highest return on investment. As mentioned above, for every dollar spent you can expect to earn around $42. No other marketing strategy gives this kind of return.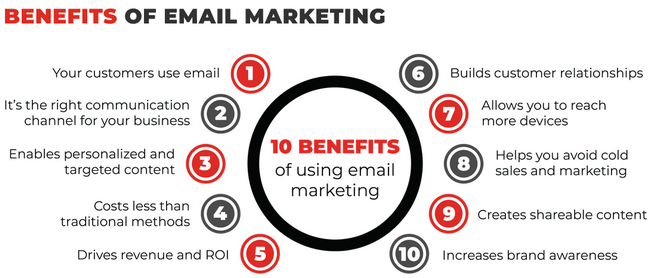 You can impact your audience right away
A well-designed email that's targeted at the right demographic can start bringing in results as soon as it's sent.
You can design offers that entice recipients to act within a certain period to receive a reward. For example, "Buy within the next 24 hours and get a 10% discount" to get your audience to react immediately.
You have a global audience
Email allows business owners to reach thousands of people all over the world in a targeted way, with a message that's designed just for them.
You can craft emails to anyone, anytime, anywhere with a message that appeals to them.
Some argue that social media does the same, but that's not quite true; with social media, you never know who is seeing your message, and it's hard to craft unique communications that target different demographics.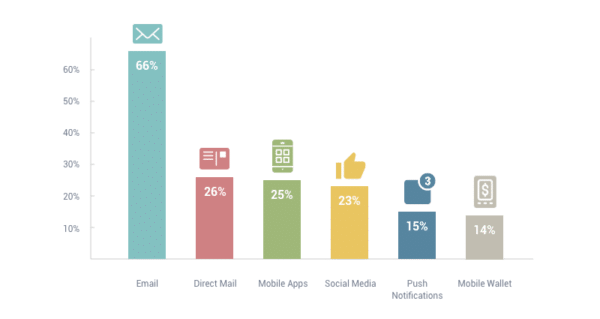 Email impact is easy to measure
One of the greatest things about email marketing campaigns is that their impact is directly measurable.
You know how many people you sent out emails to, how many responded and how much revenue you get from each email campaign.
Email marketing is easy to implement
You don't need to have a technical team and a huge budget to get email marketing going in your organization.
Once you understand how to choose an email marketing platform, you can get started.
Check your options to see which one works best for your needs, buy and migrate your list. The software will tell you what to do for each step.
Email targeting gets your message where you want it to go
Think about it; all other forms of marketing are about throwing your message out there and hoping that the right people get to see it.
Email marketing is the only strategy that allows you to deliver a message directly to your audience.
It eliminates waste of resources and allows you to talk to leads that are more likely to convert.
It is one of the cheapest online marketing strategies
There is almost no other email marketing strategy that's as cheap as email marketing.
For less than $100 you can get an email campaign going.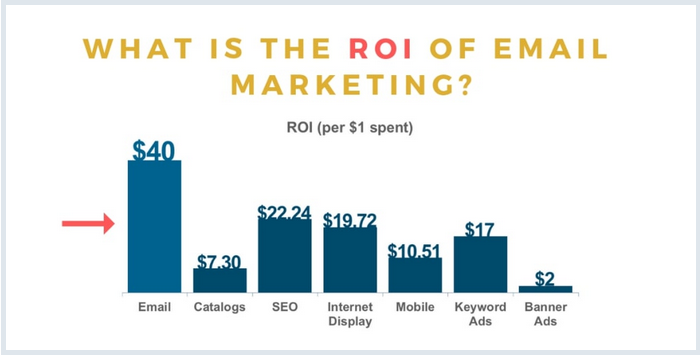 If you choose the right email marketing software it will track every email and provide important information like bounce rate, deliverability rate and open rate.
---
How to Assess Your Needs
We now know that email marketing isn't about blindly sending out mass emails and hoping to engage.
It's about humanizing your audience, crafting messages that appeal to their sense of urgency to engage with you and building relationships.
How to choose the best email marketing software that helps you achieve these goals?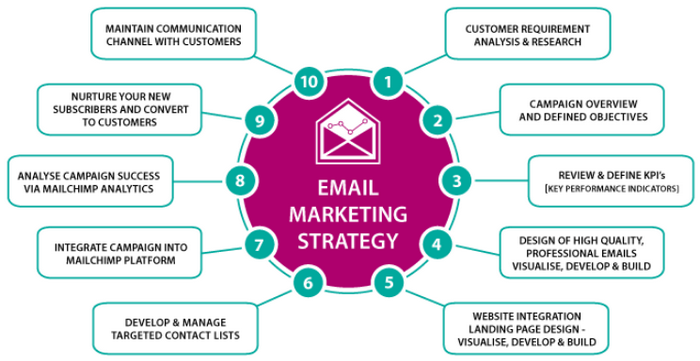 There is no one-size-fits-all when it comes to email marketing software. You have to look at the unique needs of your business so that you can make the right choice. Think about the following:
Can the software help you gather new leads?
Email marketing begins with building a contact list, so it makes sense that you choose email marketing software that helps you capture leads efficiently and effectively. It should allow you to create and customize lead capture forms that target different demographics.
Does it do list segmentation?
Segmented emails have a 15% higher open rate than untargeted email blasts. It is important to choose software that can segment your email list according to geographic area, age, gender, website behavior and even where the lead is at the sales funnel.
Does the software track, analyze and report?
You need to be able to get metrics for every campaign you design so that you can design better campaigns in the future. Buy software that provides detailed reports when you need them.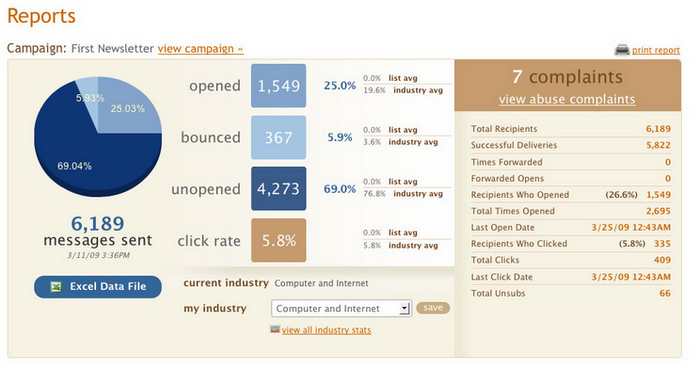 It should track open rate, click-through rate, bounce rate, forwarding rate and unsubscribe rate. It should also show you the deliverability rate for each campaign.
Ease of use
The best email marketing software is easy to implement and use. It comes with lots of wizards that tell you what you need to do at every stage of a campaign. It also has plenty of documentation and a willing and helpful support team.
Seamless integration
Good email marketing software integrates with lots of sales, marketing and CRM software.
As you choose, think about what software you already use and whether it will work seamlessly with the software you have in mind.
Consider what software you might implement in the future as well, and whether it may cause disruptions to the system.
Your budget
How much are you willing to spend on email marketing software? Costs usually vary depending on the number of emails per month and number of contacts.
Remember your business is growing, and you'll be sending out more emails in the weeks, months and years ahead.
---
What to Consider When Evaluating an Email Marketing Solution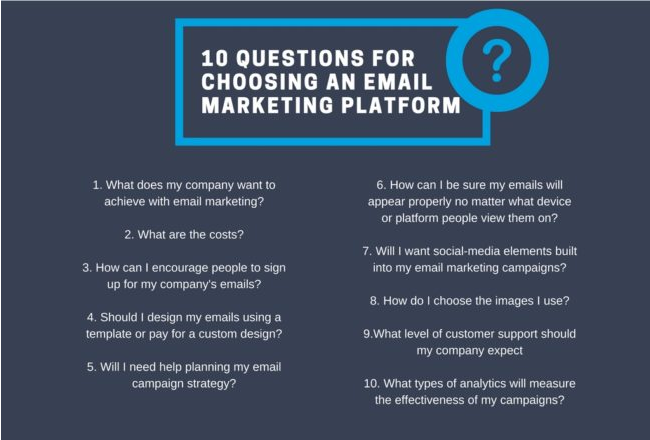 Assessing your needs only gets you halfway to choosing the right email marketing software. You also need to know the must-have features of a good email marketing app:
It must have all basic email marketing software functions
These include lead generation, lead management, A/B testing, Autoresponders, analytics and reports and CRM integration.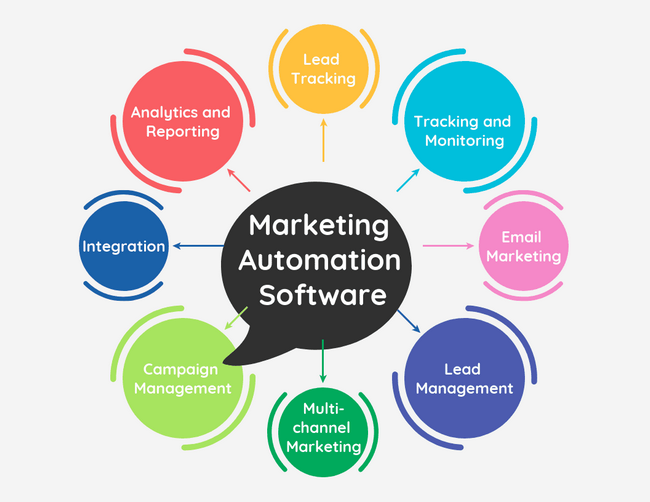 It should also automate processes and make work easier for you
The whole point of email marketing software is to allow businesses to automate the email marketing process.
Segmentation is crucial – if a software cannot segment lists it's of little value
We've already talked about this. Good software must be able to divide your list into specific demographics, and you can craft targeted emails for higher conversions.
The software should have high deliverability rates
How many of your emails get to recipient inboxes? As you learn how to choose email marketing software, understand the impact of deliverability rates and find out what they are for any software you have in mind.
It must be scalable to accommodate your growing business
Good email software allows you to send hundreds of thousands of emails. Although you may start small, it should be flexible enough to accommodate a growing list of subscribers.
Choose a reliable system; it should get emails delivered to the right inboxes at the right time
Read reviews to see what others have to say. Does the software do what it promises in its marketing material? Does it deliver emails and produce reports promptly?
Can it track every email? Are emails delivered as soon as they are sent? Does the software experience downtime?
A good email marketing software system is easy to implement and use
You don't want to buy software only to waste weeks learning how to get it to work correctly.
The best email marketing software is self-explanatory, and even without any prior experience, you should be able to get it to work quickly.
---
The Tools We Recommend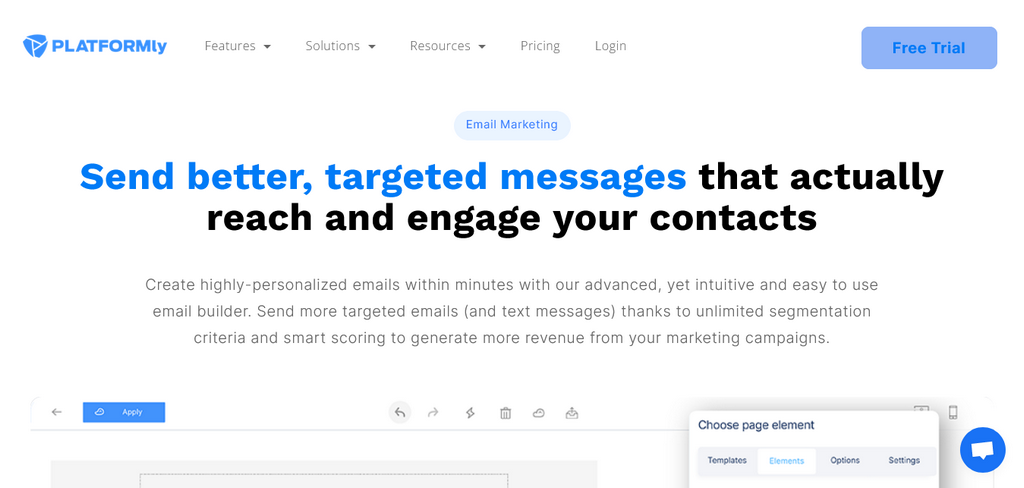 The Platformly email marketing platform is more than just a way to get email messages to your audience. Use it to create targeted messages that help you engage with potential buyers and nudge them to take action immediately.
This software stands apart because it has everything you need in a marketing suite. It puts together email marketing automation, a CRM and analytics.
Having everything you need under one umbrella helps you create smooth and well-coordinated campaigns. It also saves you money.
With this single tool stack, you have the whole email marketing cycle covered. You can create a landing page with opt-in forms to collect email addresses, segment your list, design attractive and impactful emails and then send them out and track them.
The software has a powerful reporting module, and you also get a business dashboard that shows the progress of your campaigns at a glance.
| | |
| --- | --- |
| Pros | Cons |
| It has a nice UI and a short learning curve | It could do with more landing page templates |
| All marketing tools are in one place | The text knowledge base is limited |
| The software makes it easy to set up and manage email marketing campaigns | It doesn't integrate with as many marketing tools as similar software |
| The landing page builder and opt-in forms are highly effective lead generation tools | It can take time to understand how some of the functionalities work |
| You get a variety of integration options | |
| It has a powerful business dashboard that shows all important stats at a glance | |
| The reporting module gives in-depth feedback that you can use to improve future campaigns | |
| The feature set works for all businesses, big and small | |
| It is well supported | |
---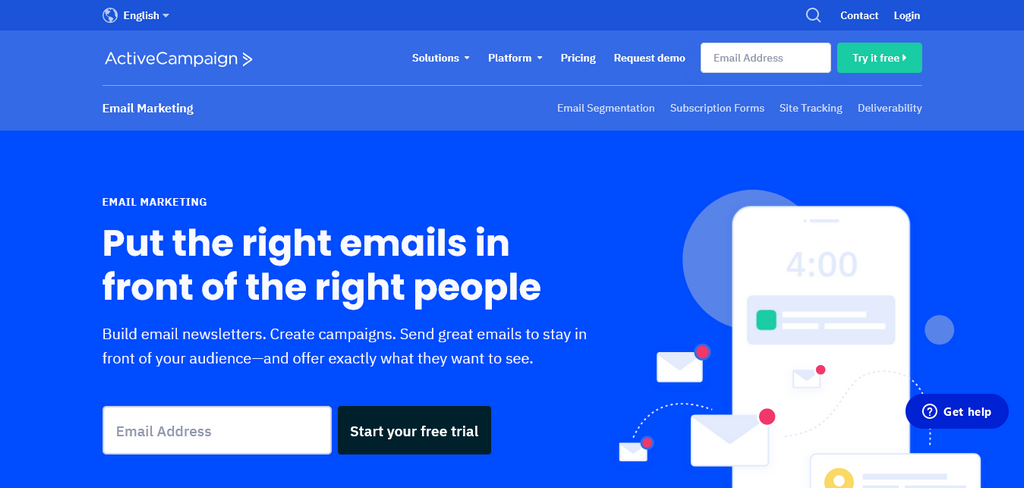 ActiveCampaign is email automation software that has a CRM component. It is a good choice for anyone looking to automate their sales and marketing processes because it is feature-packed and highly affordable.
The software has a powerful landing page builder that allows you to customize for different demographics.
It allows you to segment your email lists and then schedule messages to go out at preset times.
ActiveCampaign is feature-rich and just like Platformly, it puts together a complete stack of sales and marketing tools.
These include A/B testing, SMS marketing, lead scoring, customer surveys, and a feature-rich drag and drop email editor. It was the first software to create a visual marketing automation builder.
| | |
| --- | --- |
| Pros | Cons |
| It's easy to use – the intuitive user interface means that you don't need to have prior experience with marketing software | It has a steep learning curve |
| You can test sequences against each other instead of testing emails individually | The advanced plan has lots of features; beginners should start with either Lite of Plus plans |
| Use the predictive content and predictive sending features to make email marketing easy | The CRM system isn't very good; you can find better ones that cost less |
| You can integrate with Zapier and therefore thousands of other tools | |
| The software offers high email deliverability rates | |
| It produces detailed reports, including ROI for each campaign | |
| You can migrate from another service for free | |
---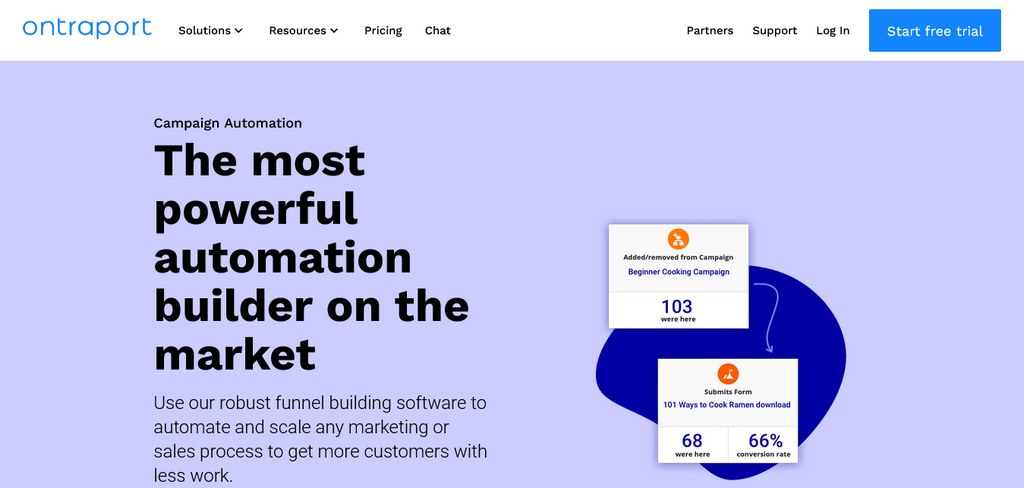 We like Ontraport because it makes it easy to get on board. It doesn't have setup fees, and subscription costs are affordable because the software is designed mainly for small and medium-sized companies.
Features include campaign automation, high email deliverability rates, email tracking, in-depth reporting and SMS messaging.
The visual campaign builder is a big plus for users – they get a bird's eye view of campaigns and have clear insights into exactly what is going on.
It allows you to avoid mistakes right from the beginning, and the result is successful email campaigns.
| | |
| --- | --- |
| Pros | Cons |
| It is competitively priced for businesses that don't have a big marketing budget | The dashboard doesn't have graphs and charts |
| You get access to all features with any package | It doesn't have social media integrations |
| The unifies system brings together email marketing, lead generation and CRM | The pricing tiers can be confusing and there's no middle ground |
| You can build custom objects that allow you to create unique relationships between business databases | |
| It supports eCommerce and has many features to help run online retail stores | |
| It's easy to use and has a short learning curve | |
| You get one editor to design emails, landing pages and opt-in forms | |
| The visual builder makes it easy to create email marketing campaigns | |
---
View Listing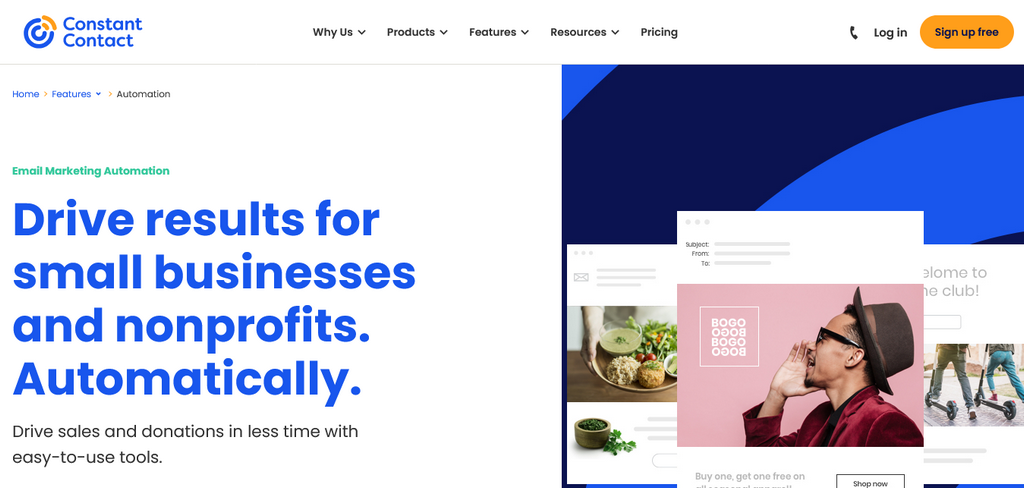 If you're looking to automate, streamline and analyze email marketing campaigns, Constant Contact is a good choice. It combines lots of useful features with affordable pricing to make it ideal for small and medium-sized businesses.
Constant Contact has a nice UI, and installation and use are easy even for beginners.
Features include A/B testing, Autoresponders, high deliverability, a rich email editor, lots of email templates to choose from and a detailed reporting module.
You can also use Constant Contact for event marketing, social media campaigns and surveys.
| | |
| --- | --- |
| Pros | Cons |
| It is one of the most popular email marketing tools | It doesn't come with a free version |
| The software is easy to set up and use | You can only A/B test the subject line |
| You can save templates for later use | Additional users are charged extra |
| Constant Contact does a good job of list segmentation | The email templates could do with an update |
| You can sort contacts into multiple categories | |
| The reporting dashboard is detailed; it provides in-depth information for each campaign | |
| Constant Contact has high email deliverability rates | |
| The social media marketing feature is a nice addition | |
---
FAQs
What is the best email marketing tool?
There are many excellent email marketing tools out there. They are designed with different features to cater for different types of businesses.
However, there are some that stand out in terms of functionality, deliverability rates and in-depth reporting. The four discussed in this post are good examples; they are ideal for small and medium-sized businesses and they are affordable too.
When it comes to how to choose the best email marketing software for your business, the important thing to do is assess your needs before you delve in. It helps if you can find email marketing software that gives you a trial period.
Can I use Gmail or Outlook for bulk email marketing?
You can, but not for very long. These suites aren't designed for bulk email sending, and sooner or later your email account will be suspended. They also lack a lot of the features that are commonly found in email marketing software.
Does email marketing help SEO?
Email marketing doesn't have a direct impact on SEO. However, if you craft good emails they should be able to lead the reader back to your site which will help with search engine optimization.
How much is email marketing?
This depends on the software you buy and the specific package that you subscribe for.
That said, most small and medium-sized businesses spend anything between $20 and $300 a month for email marketing if they do in-house campaigns. If you decide to use an outside agency the cost starts at around $500 a month.
---
Conclusion
Learning how to choose the best email marketing software is one of the best things you can do for your business. It gives you access to a wide audience of potential buyers, and you have a direct way to track the results of each campaign.
If we had to recommend one out of the 4 discussed here, we'd go with Platformly. It brings together everything you need to run an email marketing campaign. You can use it to collect and segment leads, design emails that guarantee results and get detailed reports.