How To Choose The Right CRM For Your E-Commerce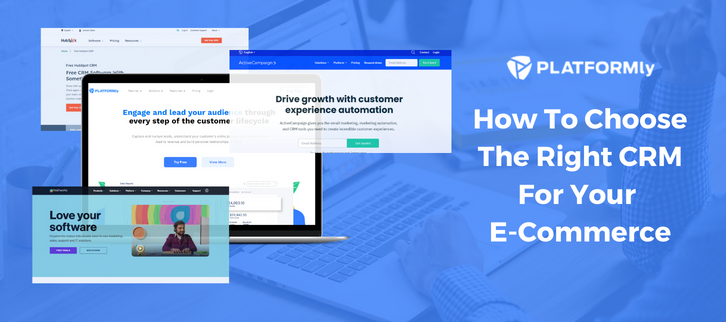 When it comes to your business, you want to ensure you have the best tools available while staying within your budget.
This makes it essential for you to spend some time reviewing which tools are the best fit for your business based on things like the features you need, the price you are willing to pay, how many team members are going to use each tool…
One of the most important products you will need to consider is your CRM (customer relationship management) software. This platform will record all interactions with leads, and current, and past customers.
The ideal CRM should fit your sales team's requirements and be useful for the marketing team. If you resort to an agency, they should also be able to access stats from your CRM about user engagement and other KPIs (key performance indicators) that matter to your business.
Also, CRM adoption is expected to grow by over 12% by 2028. No matter the size of your business, customer relationship management tools help you grow faster and increase your revenue.
---
The Advantages of Using a CRM For Your E-Commerce
Improve Customer Experience
Using a CRM will improve your customer experience. Your CRM will make sure every interaction between a customer and your brand is recorded and easy to access to everyone who needs it.
This creates a coherent experience for users since the information they share with you is conveniently available for future interactions as needed and authorized by the customer.
Enhanced Marketing & Promotion
Marketing and promotion are the backbones of businesses in many areas, especially eCommerce. If you sell online, you need to advertise online. This might be overwhelming when you start, but over time, you'll figure out which channels to use and how to employ them.
Nonetheless, a CRM makes it easier to advertise to your target audience, collect leads, and nurture them. Your CRM registers each touchpoint with your brand across the whole sales funnel.
This information is also very important to enhance your marketing activities. By analyzing your customer profile, behavior patterns, and motivations, you will know how your customers think, which can help you devise the best incentives for them to purchase from you.
Improve Sales Team Performance
When your sales team is engaged and connected, their performance goes through the roof. An adequate customer relationship management system makes it easier for your sales team to stay updated and tuned to other team members' efforts.
Your sales team has a central role in warranting sales and subscriptions. Improving their performance makes a tremendous difference in your results as a business.
Better Inventory Planning & Forecasting
Your CRM tool should include stock control for you, sales team members, and marketing associates to be on the same page. Let's say you notice you have a large amount of a specific seasonal stock and that you will not be able to sell it at full price.
Knowing this, you can let your marketing team know in order to create a campaign, and your sales team should know how to sell this specific product. This is just an example of all the possibilities available.
Drive Services After Sale
Managing your business is much more than just selling a product. It's easier to convince an existing customer to keep buying your product than to get a new customer to join you.
This means you absolutely need to do everything possible to ensure your customers remain happy. You need to care for your customers in every step of the sales cycle, including driving services for after-sale support.
The right CRM for you will allow your customer support team to fulfill expectations and accomplish a low churn rate.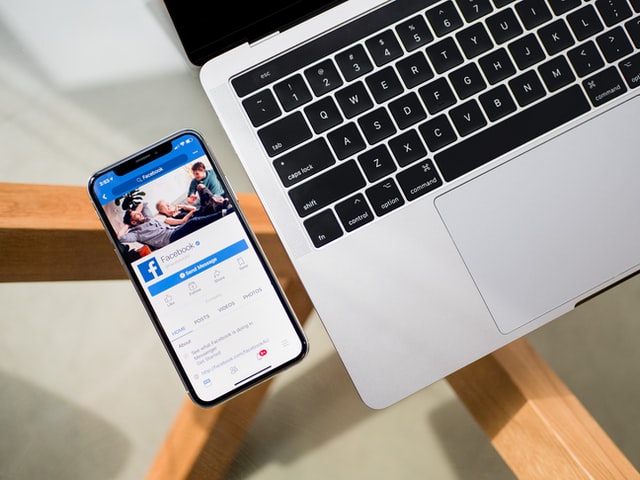 Minimize Losses & Costs
Using a CRM to its full potential can unlock advantages such as minimizing costs and losses. By discovering your weaknesses, you can turn them into opportunities. Common behavioral patterns can show you where your customers are dropping out, where your budget is being drained, and how to fix these issues.
Improve Your Сompetitive Edge
The right CRM for you will make your business flourish. Having the right data, tools to collect and analyze it, and a strategic mindset will make all your tasks and processes flow perfectly.
Therefore, your CRM can give you that competitive edge you need to leave your competitors in the dust. A customer relationship management service is a very powerful tool if used wisely.
Better Analytics & Monitoring
Monitoring and analytics are essential for every business, but more so for eCommerce and online retail. If you choose well, your CRM will ensure every important KPI (key performance indicator) is measured and accounted for.
You must then monitor these metrics according to your goals, objectives, and strategy. What do you want to achieve in the next six months? And in the next year? Analytics will show you how to get there.
---
How to Assess Your CRM Needs?
As you can see, there are many advantages of using a CRM for your eCommerce business. But how do you ensure you have the right tool for your needs? This is how.
1. What goals do you want to accomplish?
You first need to define what you want to get out of your CRM. Do you just need to keep a list of your contacts? Or you're looking for a comprehensive tool for your sales and marketing teams?
Is your business B2B or B2C? This will make a huge difference as there are CRMs dedicated to each.
Do you have a CRM already? What is it missing that you want to get in a new tool?
Which KPIs are you looking to improve? Is it sales? Customer satisfaction? Churn reduction? Make sure to do an analysis of your goals first, so you know what to look for in this new tool. Your goals will correspond to the specific features you will need.
2. What do you need to set up your new CRM?
Some apps are more accessible to set up than others. Sometimes you'll have software that can be installed on your laptop, sometimes, it will be on the cloud… Depending on your team members' abilities, you might need software that simplifies migration.
Also, each software has its own technical support team that might be able to help you move from whatever you were using – like a smaller CRM or maybe even a spreadsheet – into the new software or SaaS. Look for customers with similar businesses to yours and find out how the tech department helped those customers move to their software.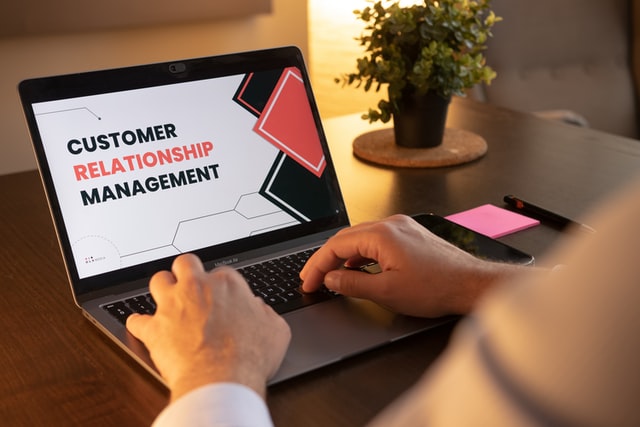 3. What size is your business?
When looking for a CRM, choosing one that matches your company size is important. For example, Hubspot is a great CRM, but it comes with so many bells and whistles (and such a hefty price tag) that we wouldn't recommend it to teams under 50 employees. If you are a small company, you probably would be overwhelmed with Hubspot's many options and would be paying for stuff you don't need. For small or medium businesses, a SaaS product like Platformly that comes with a lower price may be more suitable.
4. Do you need industry-specific features?
Depending on your main business, you might need some features that are specific to your niche. A typical example is healthcare – but many other niches have different needs that aren't covered by all CRM services.
If you are aware of some specificities of your business, like the need for differentiation between customer tiers, data protection, et cetera, you'll need to research thoroughly about the best CRM for your business. This can be confirmed with the support team from your interested service. Nonetheless, understanding what you need stems from your own assessment and your own understanding. You are the most well-equipped person to answer these questions.
5. What is your budget?
Every company has its limitations when it comes to budget. Depending on how much you can afford to pay, there's an ideal solution for you. Some CRM software comes with a free version and various packages that can be scaled according to the size of your customer base.
You'll find most of the CRM software pricing plans to scale up according to the size of your business. If you only have 100 customers now, you don't need a plan for 10k contacts yet. We usually recommend starting small and scaling up according to your needs.
The ideal CRM will adapt itself as your business grows. You might not have 10k customers as of the time being, but you might do someday. It's important to make sure that the platform you pick has the ability to adapt and that its prices fit your budget right now.
---
What to Consider When Evaluating a CRM?
Now that you have considered your specific needs for a CRM, there are a few other factors you must go through before settling on a CRM tool.
These steps are necessary in order to assess your needs. What are you looking for in this tool? Now that you've defined your goals, you know what you require. But that's not all there is to it. There are dozens of options available regarding CRM software, and they have several use cases that might fit you or not. This is when you get closer to your final decision, which makes this section the most important part of your evaluation process.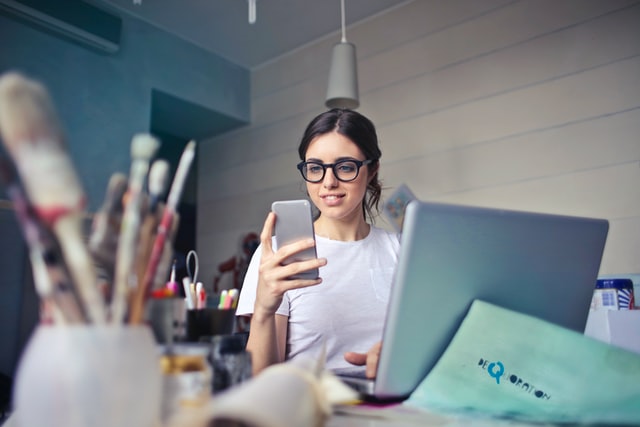 User Experience
We mentioned user experience in the section about the advantages of using a CRM for eCommerce. A great user experience for your customers is crucial when deciding on using a specific CRM. You can discover this through reviews like the one we published here: The 5 Best CRM Software for eCommerce in 2022.
You can also find websites that publish detailed customer reviews from actual platform users. Customer reviews are a great way to understand if a platform's user experience is positive and if it will fit your audience.
Return On Investment
Return on investment, or ROI, is one of the main KPIs for eCommerce businesses, if not the most important one. Your CRM should be able to help you increase your return on investment, just as every investment you make on tools and software has a specific goal.
To make sure your investment in a CRM pays off, be sure to check all the previous steps, and then map out the features you need and the price you can afford.
Workflow & Insights
Ideally, adding a CRM to your tech stack should improve your team's workflow exponentially. This comes from using the data you have from your customers, and matching user behavior to specific triggers and responses. A CRM should be able to condense your workflows via  automations, thereby saving your sales and marketing teams valuable time that can then be put into activities that cannot be automated.
---
Our CRM Recommendations
We're guessing you came here looking for recommendations on the best CRM for your eCommerce business. And you won't leave empty-handed. Let's dive into our top recommendations for CRM services!
Platformly

Platformly has many strengths, starting with its powerful CRM. This CRM is central to all activities, including its popular email marketing and automation abilities.
In your CRM, you can access all data from each customer, each transaction and each interaction with your brand. This includes, but is not limited to, email and SMS broadcasts received by the customers, segments, and tags the customer is part of, and results from surveys and forms…
The signature feature of Platformly is its drag-and-drop system that can be used from building email broadcasts, creating landing pages, and designing workflows to marketing automation sequences.
While Platformly is aimed at small and medium businesses, it does not lack any of the features that other large-sized competitors like ActiveCampaign boast. This marketing suite combines simplicity with brilliant design and all the features an entrepreneur or marketing team needs.
Hubspot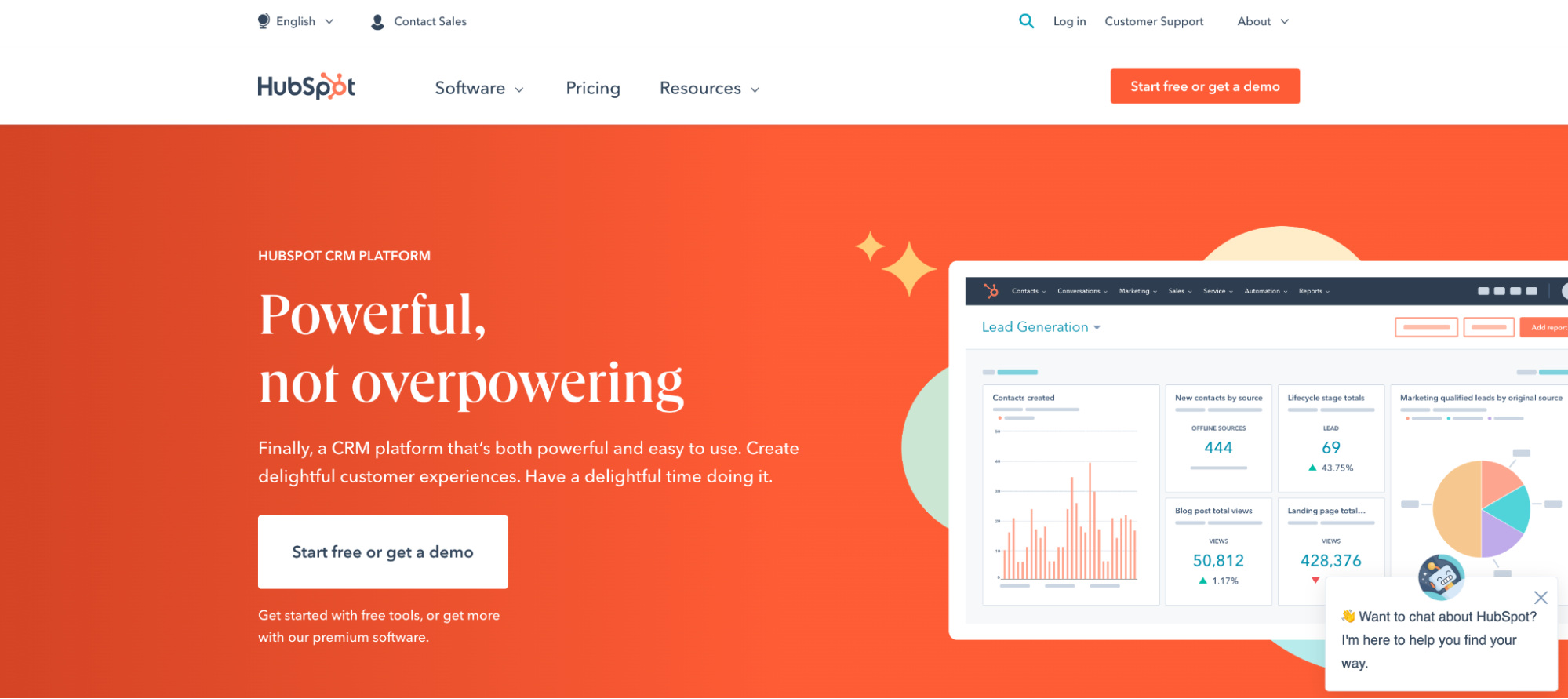 HubSpot is a quite popular CRM solution for large businesses. It is a bit expensive, but delivers on scale: its Marketing Hub has solutions for SEO, blogging, ad tracking and management, social media, live chat and even video.
It also offers a landing page builder, form builder, email marketing, marketing automation, lead tracking, account-based marketing, while adding reporting tools for marketing analytics, custom objects… It also integrates with quite a few tools, like Salesforce, as an example.
Hubspot's many tools make it a good option if you have a large team and a lot of requirements for your CRM. For smaller teams, it might be too much to handle – not only because of its price, but because of the complexity it reaches. Hubspot is great, but it's not everyone's cup of tea.
Freshworks CRM

Freshworks CRM (previously known as Freshsales) is focused on lead capture and nurturing. As a CRM, it offers you many interesting features such as contact management, registering deals for specific customer tiers, automation for sales sequences and workflows, and even helps you with your CRO (conversion rate optimization).
Freshworks CRM gives you insights into your sales funnel and how to make sure leads progress in it – with conversion being the main goal.
You can also use this tool to create email marketing campaigns and web forms to collect new subscribers.
Freshworks is recommended for its great price-to-quality ratio. However, there are options with the same features at a low price.
Active Campaign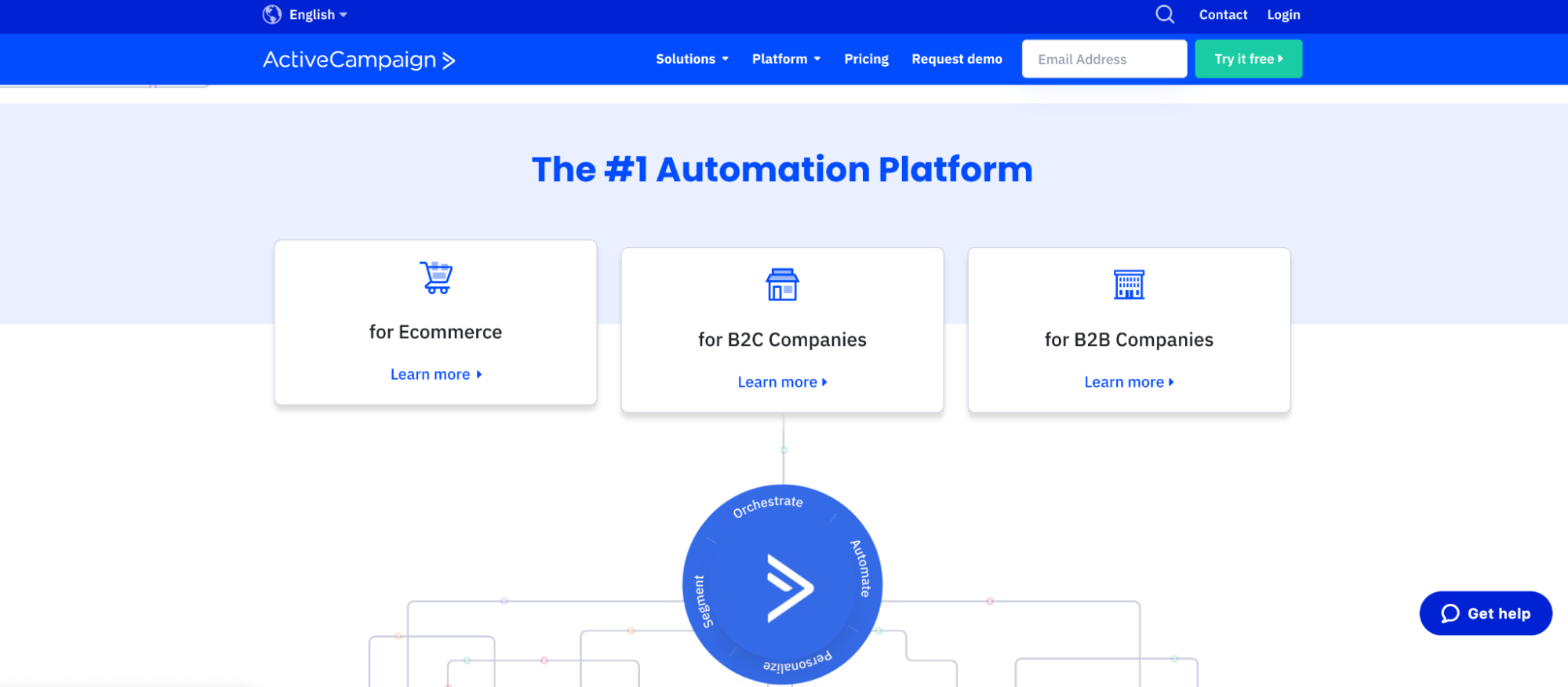 ActiveCampaign is a quite popular CRM. It has been around for almost 20 years, and the fact it's still going strong should be a good indicator for customers.
Its offer includes custom objects, email marketing, and more, including machine learning abilities. These features make it a very powerful tool that will help you grow brand awareness, convert leads into sales, and report on your campaigns.
Many users recommend ActiveCampaign for its powerful setup. However, just like Hubspot, it's got a steep learning curve, which might be too much for small and medium businesses.
---
Wrapping Up
Finding the right CRM for your eCommerce business is not an easy task. With so many tools available, weighing in on all the features, customer support availability, and so on is very important.
In this guide, we compiled the advantages of using a CRM for eCommerce, how to assess your needs, what to consider when evaluating a CRM, and a few tools we recommend.
Stay tuned for more reviews and guides to help your eCommerce business takeoff!