The 10 Best Barcoding Software
Are you looking for some of the best barcoding software ?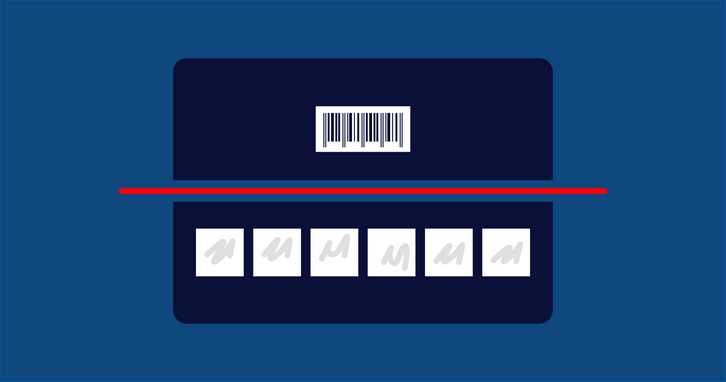 Whether you are going to start a new business or you want to improve your current organization business standards you will definitely need a solution for tracking and managing your inventory.Using barcoding software, you can easily monitor your assets through each step of sales. For creating barcodes, special barcode label software is needed which can generate unique tags that are recognized by scanners.A barcode label application will let you create basic barcodes for shipping, product labels and more. Barcode label software for small businesses often creates barcodes in Microsoft applications such as Excel and Word.The easy to use softwares discussed below will make a big difference in how efficiently your particular organization works.
The Best Barcoding Software
Compared (in full)
| | | | | | | | | |
| --- | --- | --- | --- | --- | --- | --- | --- | --- |
| Name | Barcode Generation | Custom Label | Serial Number Tracking | Tracking Inventory Activity | Barcode Scanning | Pricing(Monthly) | Free Trial | Demo |
| iBarcoder | Yes | Yes | Yes | No | No | $49.99 | Yes | No |
| | Yes | Yes | Yes | Yes | Yes | $35 | Yes | Yes |
| | Yes | Yes | Yes | Yes | No | $200 | Yes | No |
| | Yes | Yes | Yes | No | Yes | $245 | No | No |
| | Yes | Yes | Yes | No | No | $49.95 | Yes | No |
| | Yes | Yes | Yes | Yes | Yes | $65.95 | No | Yes |
| | No | No | Yes | Yes | Yes | Contact Optimiser WMS | No | No |
| | Yes | Yes | Yes | Yes | Yes | Contact BarCloud | No | No |
| | Yes | Yes | No | No | No | Contact 2p Barcode Creator | No | No |
| | Yes | Yes | No | No | No | Contact Agamik Barcoder | No | Yes |
Read through each of the services discussed here and consider your needs carefully. By the end you will know which one is right for your business.
---
iBarcoder creates serial barcodes or single Mac barcodes easily. Using iBarcoder, you can create any number of different colorful barcode labels in any size, style, or shape.iBarcoder allows you to create barcode graphics for books, retail packages, stickers and more. Using the data matrix generator and Mac QR code, you can add image boxes, text boxes, ovals, rectangles, as well as lines to your labels.You can also insert desired images and type in the necessary text to create professional barcode labels for commercial use. You can make sequential barcodes for retail and catalog operations.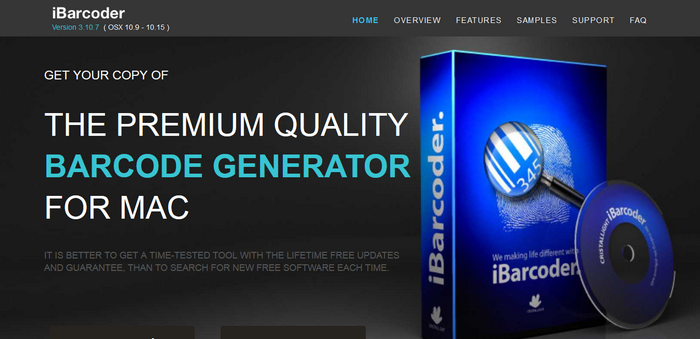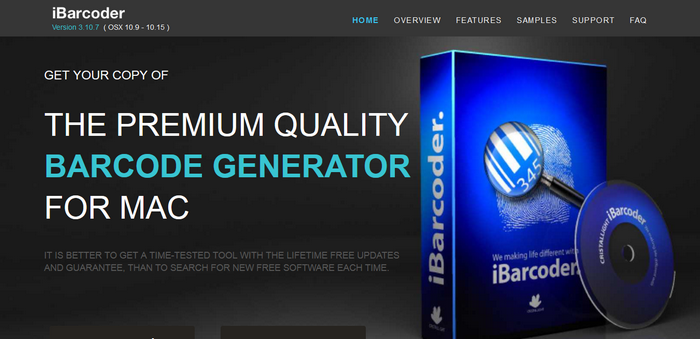 Key features of iBarcoder:
3D barcoding.
2D barcoding.
Barcode generation.
Customizable dimensions.
Custom label design.
Label templates.
Full-color editor.
High precision on-screen display.
Multiple objects selection.
Custom label format support.
Label printing control.
---
HandiFox is a sales management and mobile inventory management solution which allows small and large businesses to easily automate sales and have complete inventory control.It is available with different attractive features such as receiving and creating purchase orders, scan barcodes, shipment verification and automated inventory counting.It works with sales transactions for different mobile devices and has an additional user permission feature. The software restricts users to the admin section for better monitoring. Using HandiFox, you can immobilize the back button on the signature screen.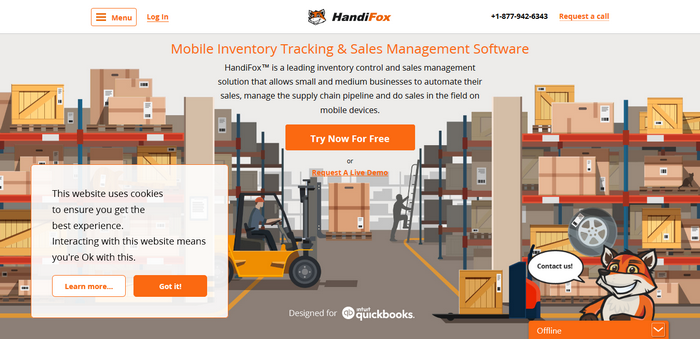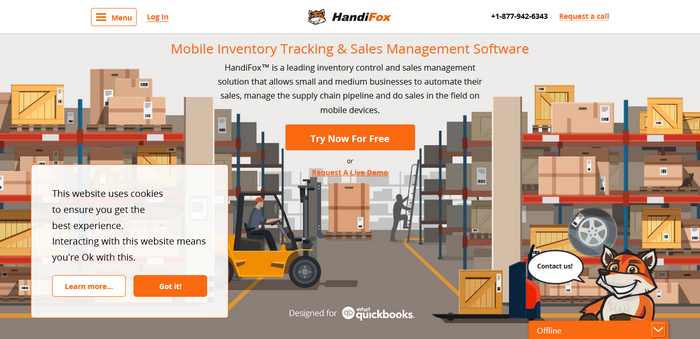 Key features of HandiFox:
2D barcoding.
Barcode generation.
Barcode scanning.
Inventory management.
Label templates.
The description of particular item can be easily shown right under its name.
---
Label Flow is bar-coding software with which you can directly pull data from any data source and print directly from any web application or software.It is available with the variety of standard label formats such as 2D and 1D barcodes.With help of Label Flow bar-coding software, you can easily pull information from any system to print barcode labels. You can use an existing database or existing applications.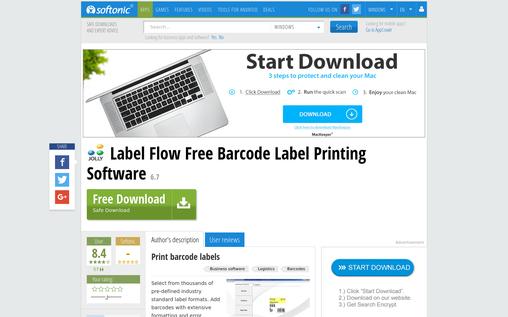 Key features of Label Flow:
2D bar coding.
Barcode generation.
Serial number tracking.
Custom label design.
Barcode scanning.
Customizable dimensions.
Inventory management.
Document tracking.
Label templates.
---
Easy Label is an easy to use barcode as well as RFID label software. It is available for every method of printing and makes label design easy, fast and accurate. For a total labelling solution, Easy Label is available in different versions each with different features.Easy Label will help you to print your contact addresses in the  desired layout. It is useful for printing information on detachable label sheets.In addition, this software is capable of importing your contact information directly from your Windows address book in Windows XP and your Windows contacts in Vista.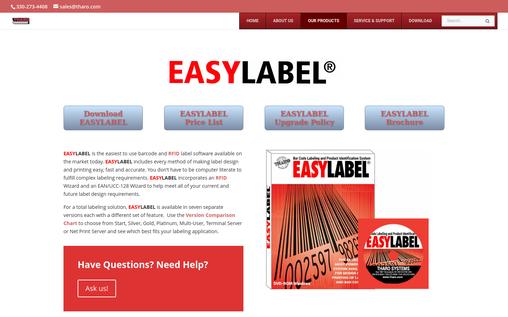 Key features of Easy Label :
Using EasyLabel you can import your contacts from your Windows address book or Windows contacts automatically.
You can also add new contacts manually to both the contact and the label lists.
Allows you to save as well as reopen your contact lists, label lists, and print layouts.
Allows you to manage categories for your contacts.
---
Barcode maker for Mac is a professional sequential barcode generator software which permits users to easily generate barcodes in a fast and simple way.Distributors and retailers will find great utility in this particular application which permits you to print and design your own specific barcode. You can customize headers and footers and make your own asset tags.Another useful feature of Barcode Maker for Mac is it can easily stamp documents like PDFs with your own barcodes.It supports different types of barcode symbologies such as Code 39, DataMatrix, Code 128, EAN 128, UPC A, UPC code, UPC E, EAN 8, EAN 13, ISBN, Postnet, ISSN, FIM Codes, Codabar, Horizontal bars etc.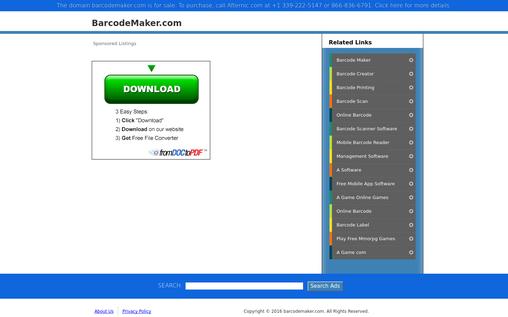 Key features of Barcode maker for Mac:
3D barcoding.
2D barcoding.
Barcode generation.
Custom label design.
Barcode scanning.
Customizable dimensions.
Label templates.
Inventory management.
Serial number tracking.
---
CheckMate is specialized bar code software for document tracking, inventory tracking, fixed asset tracking, job costing and tool tracking. Checkmate bar-coding software will help you to increase profits and reduce costs through more effective management.It is one of the most user-friendly, affordable software applications available in the market and is used by hundreds of industries including contracting, construction, restoration, manufacturing, energy, law enforcement, as well as the United States Military.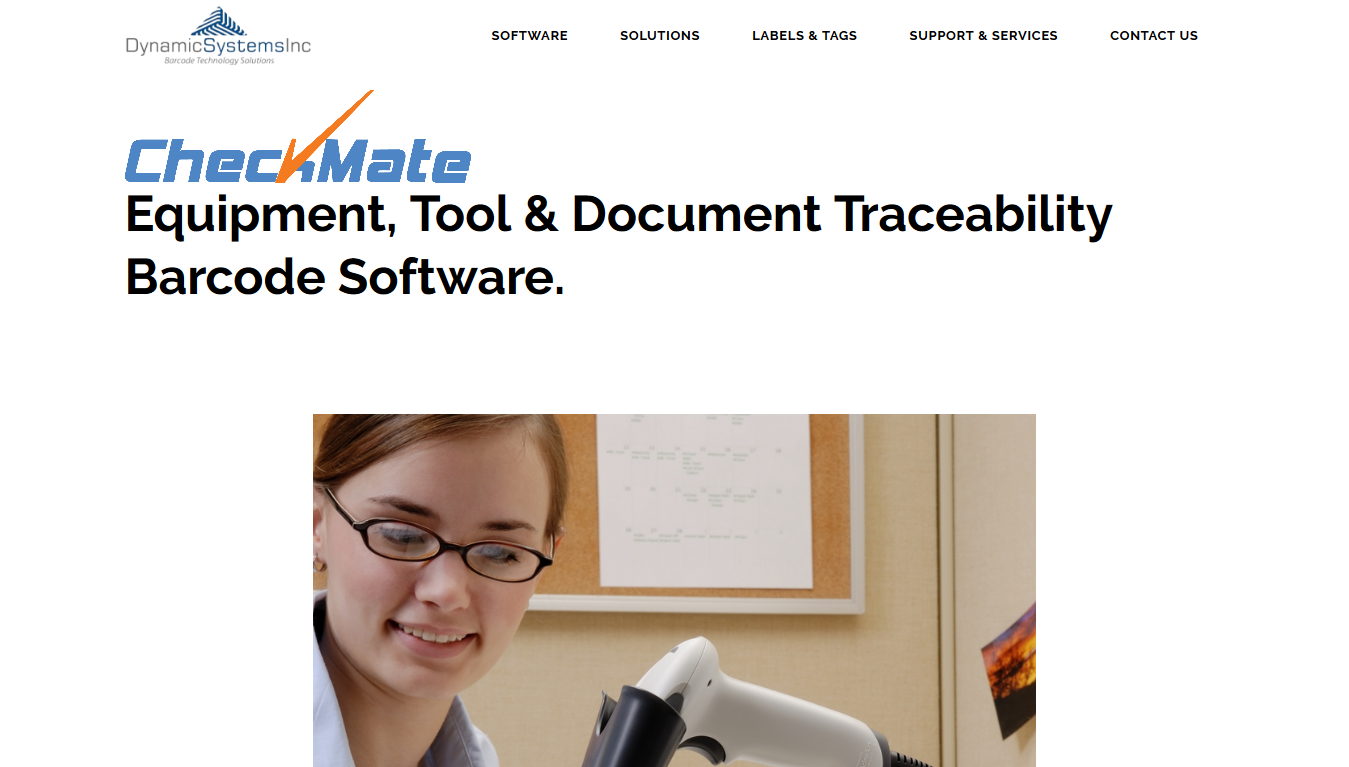 Key features of CheckMate:
3D barcoding.
Barcode generation.
2D barcoding.
Custom label design.
Barcode scanning.
Customizable dimensions.
Label templates.
Document tracking.
Inventory management.
Serial number tracking.
---
Optimiser WMS is an easy to use warehouse management software which helps you to automate different processes. It will make your warehouse run smoothly.Optimiser WMS is a Windows-based stock control software, that manages space within the warehouse. It is easy to use and quick to implement.It is built on Microsoft's SQL which is one of the fastest databases in the market and will give you fast data access within your facility.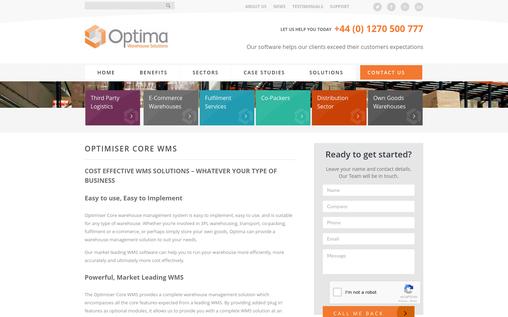 Key features of Optimiser WMS:
Available with inventory and custom reports.
Advance receipt notice.
Directed put away.
Cross-docking.
Wave picking.
Returns management.
Barcode scanning support.
Replenishment.
Lot/Pallet tracking.
Task interweaving.
---
BarCloud Online Inventory is a complete barcode-based inventory management and asset tracking system for easy web-based inventory tracking.With help of this bar-coding software you can organize essential data securely in the cloud.Availability of a cross-device compatible mobile app will allow you to monitor inventory as well as assets online in real time. BarCloud Online Inventory automation also reduces labor costs.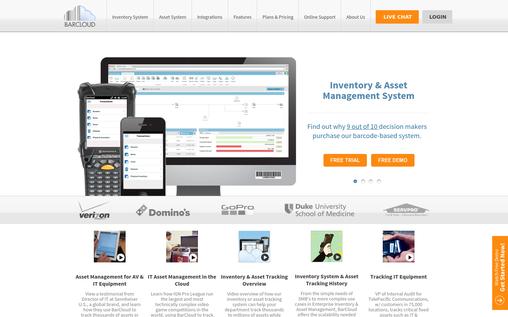 Key features of BarCloud Online Inventory:
Data accuracy increases revenues and accountability.
User-friendly.
Configurable.
Easy to implement without the complexity or cost of larger inventory tracking systems.
Customizable data fields.
Implement a custom barcode system.
Increase drive action and visibility.
Track work-in-progress.
---
Using 2P Barcode Creator software you can achieve success in your business. With it you can design and print barcode labels on thermal and barcode printers. 2P Barcode Creator software supports various data source options such as a counter file, time/date etc.The software is an easy-to-use and powerful barcode creator program which will fulfill your business needs. It is one of the best 2p barcode creators and will let you design the best labels for your products.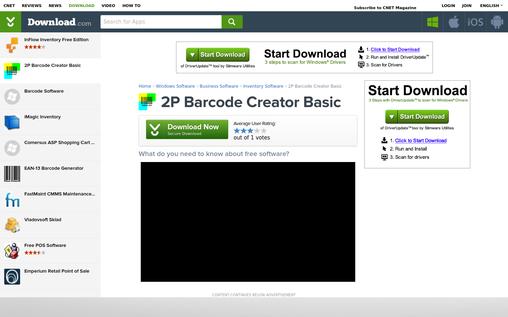 Key features of 2P Barcode Creator:
2D barcoding.
Barcode generation.
Custom label design.
Customizable dimensions.
Label templates.
Serial number tracking.
---
Agamik Barcoder is a barcoding software which is available with the latest setup file and can be easily downloaded (just 7.1 MB in size).One of the most popular versions of this software is 4.2. It provides full control over barcode size and color.It is available with TIFF and EPSF for high-quality printing. Using Agamik barcoding software you can easily have barcodes when you need them without any issues. Available fonts and barcode programs generate barcodes in any size.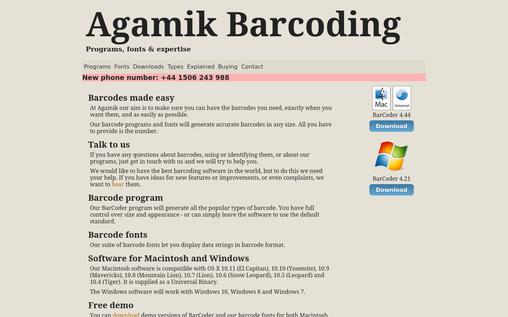 Key features of Agamik Barcoder:
Automatic check digit verification.
Automatic hyphenation.
Automatic sequencing.
Bar Width Reduction.
Extra text with barcode.
Generate barcodes from a text file.
Scanner readability preview.
Spot/Process color control.
---
Conclusion:
Above are 10 of the best bar code label softwares to support both small and large businesses. They make label making easy and introduce convenienvce wherever they are used.Barcode label software will surely help your small or large business to produce the necessary shipping labels. Using any of these you can easily print and design your own labels and customize them to your satisfaction.You May Also Like: