The 10+ Best Car Rental Software
Are you planning to start your own rental car business?
If yes, then you are in the right place. People are always looking for quicker, safer and cheaper ways to travel from one place to another. What could be a better option than renting a car?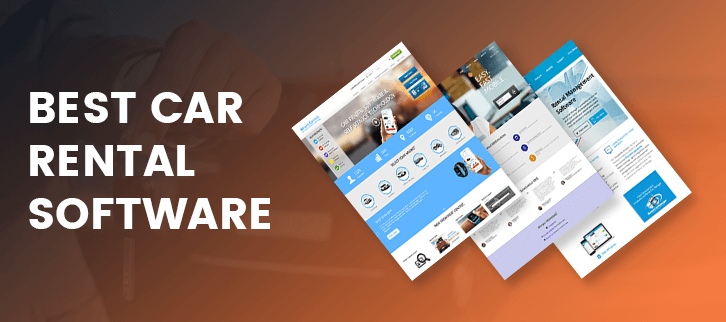 A car rental business can never go out of style. If you are in a position to open a car rental business that can serve a large market, and are keen to control costs and maximize efficiency you need car rental software.
It is easy to launch, easy to use, packed with promising features and offers good user experience.
To make choosing easier we have a list of the 10 best car rental software.
Check all the software discussed here and choose based on the needs of your business.
Name

Damage Control

Reservation Management


Fleet Management


Billing  & Invoice


GPS & Vehicle Tracker


Pricing(Mnth)

Free Trial

Demo

ASAP Rent
Yes
Yes
Yes
Yes
Yes

Contact ASAP Rent



No
No
Yes
Yes
Yes
Yes
No
Contact Thermeon

No
No
Yes
Yes

Yes

Yes

No
$299(One Time)


Yes

No
No
Yes
Yes
Yes
Yes
Contact Smart Car

No
Yes
Yes
Yes

Yes

Yes
Yes
Contact Car Rental

No

Yes

Yes
Yes
Yes

Yes

Yes
Contact Rent Centric


No

Yes
CarPro Systems
Yes
Yes
Yes

Yes

Yes
Contact CarPro Systems

No
Yes
Yes
Yes
Yes

Yes

Yes

€9.90



Yes
No
CarHire Manage Web
Yes
Yes
Yes
Yes
Yes
Contact CarHire Manager Web

No
No
Yes
Yes
Yes
Yes
Yes

€

50

No
Yes
---
ASAP Rent has created a platform that guarantees your company better results. ASAP Rent Software's renowned product has won numerous awards and gained worldwide industry recognition.
With over 1,000 satisfied customers, ASAP Rent is one of the most reliable and efficient rental fleet management software.
For over 20 years, ASAP Rent has listened to industry and clients needs and met demands for new, full-featured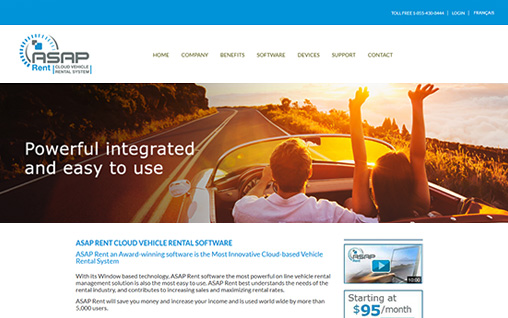 Key features of ASAP Rent
ASAP Rent is a reliable and efficient rental fleet management software.
 It is powerful, integrated and easy to use.
Manages the whole vehicle rental business process.
Designed specifically for the needs of the vehicle rental industry.
They have earned the trust of more than 1000 clients worldwide.
---
Thermeon CARS+ is an online car rental system that provides a powerful database and fleet management system for individuals, franchisees and corporates.
Some of its notable features are vehicle disposal, rate engine, affordable pricing, robust and comprehensive reporting to stay on top of your fleet, and more.
It has a simple and user-friendly design and it can be used to effectively manage fleets, reservations and more.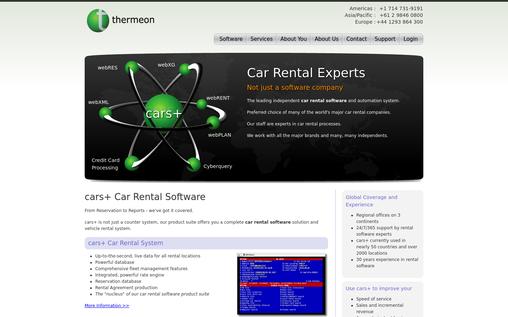 Key features of Thermeon CARS+
Easy to setup in a few clicks.
Real-time fleet management.
It includes webXG, webRENT, webRES, credit card processing and more.
Highly customizable; you can set it up according to your needs.
Supports many currencies and languages.
It has integrated accounting tools such as an invoice management module, accounts receivable, document emailing feature and more.
Detailed documentation helps you to understand how the software works.
Customer support is available 24/7 via email or phone call.
---
EasyRentPro is a car rental software to manage your car rental business. It is suitable for small, medium and large companies.
Some of its most useful features include QuickBooks integration, rate management and the ability to manage an unlimited number of cars.
The software is available in three versions – EasyRentPro Standard, EasyRentPro Cloud, EasyRentPro Online.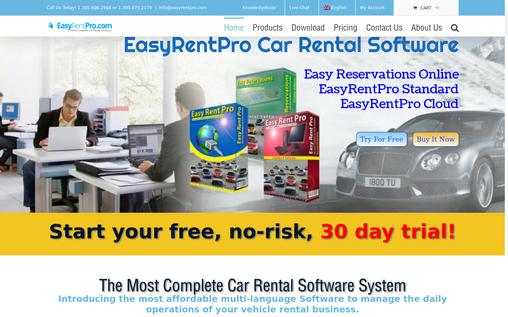 Key features of Easy Rent Pro
Setup is fast and easy.
It offers quick lookup and reports.
This software supports multiple languages and can serve multiple locations.
It can be integrated with QuickBooks to create invoices and payments automatically.
You can view rental activities and vehicle reminders such as tax, insurance, and inspection dates on the planner.
It can easily calculate monthly, weekly, daily, hourly time and even mileage rates.
Provides detailed documentation on how it works.
The pricing starts at $299 USD which is quite affordable for start-ups.
You can take a free demo and a free trial of 30 days.
---
Smart Car is a perfect software for car rental services designed to manage your business end-to-end.
The powerful management features, including clean design and a high-quality app, help you to start a taxi business for the modern audience and give them an UBER-like look and feel.

Key features of Smart Car
It has integrated payment gateways such as PayPal, Stripe and, Braintree for easy payments.
Comes with iOS and Android apps for each passenger and driver.
Set your location zip code and destination to find the pricing before you travel.
The app offers hourly booking where you can find a default base price per hour.
Lite package of the software is available for free.
The premium package of the software is available at a one-time fee of $1999 with free upgrades and app.
It offers a free helpline for 24/7 customer support.
---
Rental Car Manager is a web-based booking software that brings functionality, ease of use and flexibility to your car rental business.
It is a complete car rental management software with amazing features to provide your business with immediate benefits and success in a competitive marketplace. It's affordable and suitable for all sizes of vehicle rental businesses.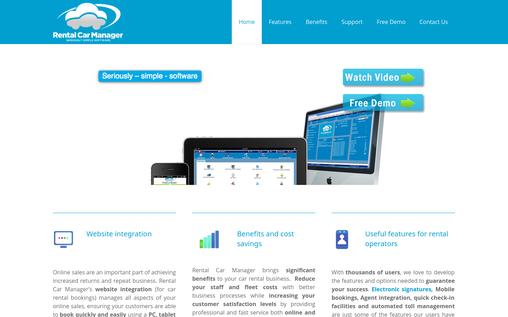 Key features of Rental Car Manager
It manages your quotes and bookings quickly and easily.
The simple user interface allows you to control a host of different features such as selecting locations, managing rates, discounts, fees etc. directly from the control panel.
It provides daily reporting, monthly reporting and sales analysis in graphical representation.
You can specify users and control their access.
Bookings for your vehicles can be made on Car Rental Agencies own website through API.
Its system controls allow you to add and change features on the fly.
Offers electronic signatures to allow your customers to sign their rental agreement before they pick up the car.
---
Rent Centric is an on-demand car rental software that provides advanced tools to manage your vehicle rental operation.
It offers a complete solution to manage your vehicles, employees, customers and revenue.
This branded technology is reliable, accessible, and its cost-conscious pricing makes it suitable for start-ups and big businesses.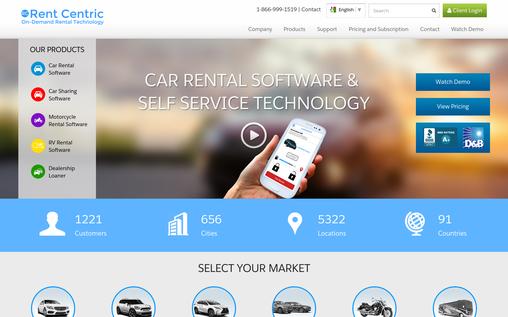 Key features of Rent Centric
Advanced fleet management options.
Its user-friendly system helps you to give better customer service.
The web-based reservations interface can be linked or added to your website.
Apple Watch app allows customers to access functionality easily.
Provides you customized rental agreements and invoices that are compatible with any printer.
Automated split-billing functionalities between one or multiple parties.
The comprehensive reporting tool provides both summary and detailed reports.
---
CarPro Systems provides an ideal solution for rental, leasing and fleet industries. It is well synchronized with online booking and allows you to compete with major rental car organizations. It is very cost effective, easy to use and has strong customer support.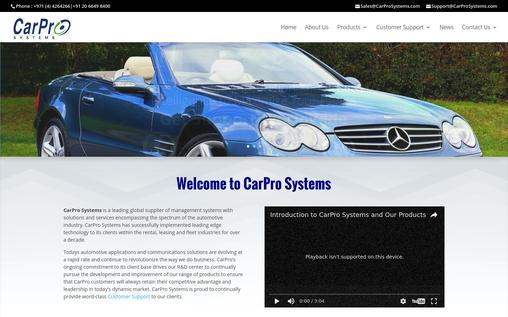 Key features of CarPro Systems
It offers various services such as RentProXL, LeaseProXL, FleetProXL, ChauffeurProXL, and GarageProXL for different industries.
Integrated CRM Module offers seamless integration with your existing software to empower your employees and stay in touch with your customers.
Offers advanced reporting and analyzing tools for real-time analysis that are integrated with CarPro suite of products.
It offers online reservations through the reservation portal.
Give your customers real-time access to their own data to allow them to create reservations, print invoices, view agreements and more.
---
Reservation Engine is a cloud based car rental software that manages every aspect of your car rental business.
With Reservation Engine you can sell from multiple points, split your workflow, save time, and track your vehicles through GPS.
Some of the notable features include SMS integration, unlimited vehicles, vehicle health monitor, rental agreements, invoicing and payments, booking scheduler, reporting and others.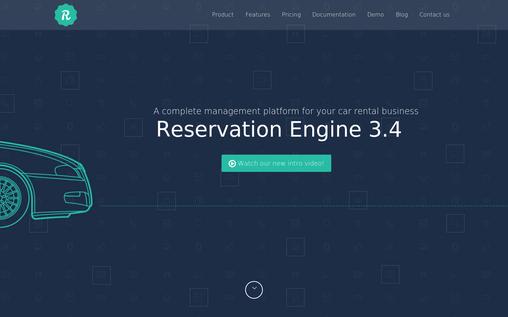 Key features of Reservation Engine
Auto-routing feature to save time and reduce errors.
You can create separate roles and assign multiple levels of access.
It offers website integration facility to use on your existing site.
You can create multiple price tables for different partners with whom you share your profit percentage.
It eliminates the reservation kiosks by allowing your customers to make a reservation on their own without any middleman.
The starter plan starts at €39/month with 30 days money back guarantee.
---
Carhire Manage Web is fully web-based car rental software that is easy to use and can be effectively utilized by a car rental company of any size.
It is a state-of-the-art and innovative car rental tool that uses the latest technology to combine all the important functionalities of a car hire system in a user-friendly interface.
Key features of Carhire Manage Web
It offers an online vehicle tracking facility through Google maps.
Provides a back-end tool (back-office) with vast features for company users.
Embedded CRM module to set up a newsletter, SMS, create a mailing list, track and follow up clients' complaints and more.
It has an XML interface to receive data from agents automatically.
Features a mobile device interface that can be used by employees working outside the office.
It offers powerful reporting tools.
Generic accounting interface.
---
ScheduleBull is a powerful online application with responsive design that can be used on all devices including desktop PC, iPad, and smartphones. It offers all the tools that are needed for everyday car rental management.
It is loaded with many useful features including split billing, vehicle tracking, fleet management, fines management, rate tables and of course numerous types of reports.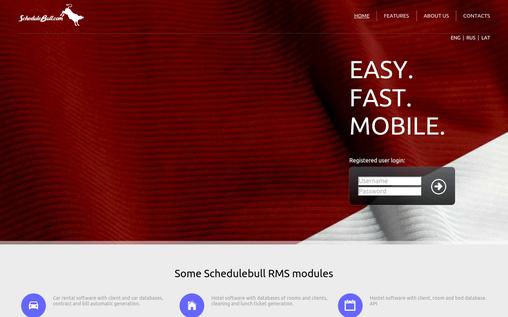 Key features of ScheduleBull
It allows you to create contracts, make invoices and print out bills.
You can create any type of reports with this software.
It supports multiple languages.
Offers a mobile app to use it on the go.
You can connect it with your software via API.
It has integrated CMS to make changes in web page easily.
Offers 24/7 live support to users.
---
Carcloud is a cloud-based eCommerce platform that directly connects with your existing reservation system to maximize your revenue.
It provides a fully-featured, customizable and responsive website to car rental companies of all shapes and sizes. Carcloud is used by many users, from single site owners to global car rental brands.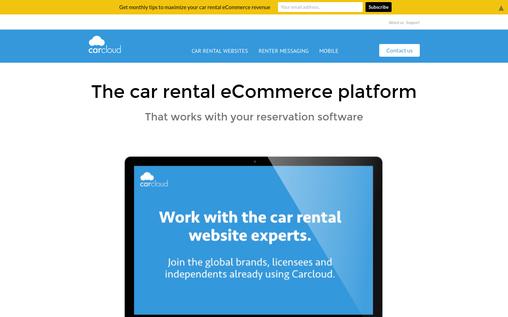 Key features of Carcloud
You can choose from conversion-optimized templates and customize them accordingly.
Built-in SEO optimization to increase your site traffic.
It optimizes car rental websites to maximize the number of buyers and generate revenue.
You get full control to modify car rental locations, fleet details, website content and promotions.
It is fully responsive and users can use it on any device such as mobile, tablet and desktop.
Provides 24×7 support with 100% uptime guarantee.
---
Conclusion:
The above car rental software is designed to meet and exceed your expectations. They are ready-made scripts so they are easy to launch and do not cost you much.
The final choice should be made based on the actual requirements of your business and its budget constraints.
Check out the demos or take a free trial to pick the one that offers the closest match to your requirements.
You May Also Like: