The 4 Best Push Notification Software in 2022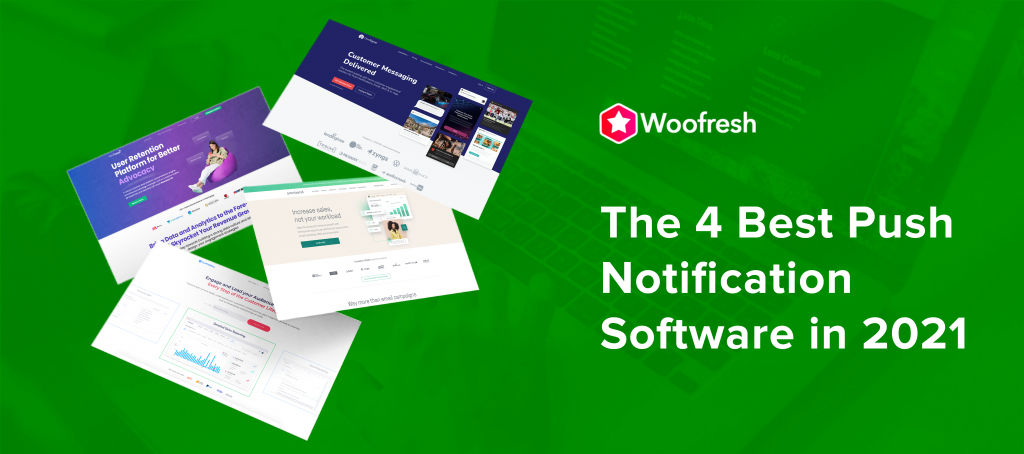 As multichannel marketing becomes more popular, online marketers and eCommerce stores have realized the value of investing in push notification software. Push notifications come with unique benefits: they are affordable, reach millions of people at once, and have a high ROI.
This post covers everything you need to know about push notifications: what they are, how they work, their benefits, types and examples of push notifications. We'll also look at the best push notification software and how to choose. Finally, we'll answer some frequently asked questions about push notifications.
---
What Are Push Notifications?
A push notification is a clickable message that appears on a user's screen based on a trigger. Depending on how you set it up it can appear on any device and any browser.
Push notifications allow businesses to communicate short messages to their customers on the fly.
You can use them to reach users wherever they are so long as their browsers are active. They are a great way to communicate with your audience.
Push notifications can be sent through a browser or an app. Browsers that support them include Firefox, Chrome, Safari, Opera and Edge.
---
How Do Push Notifications Work?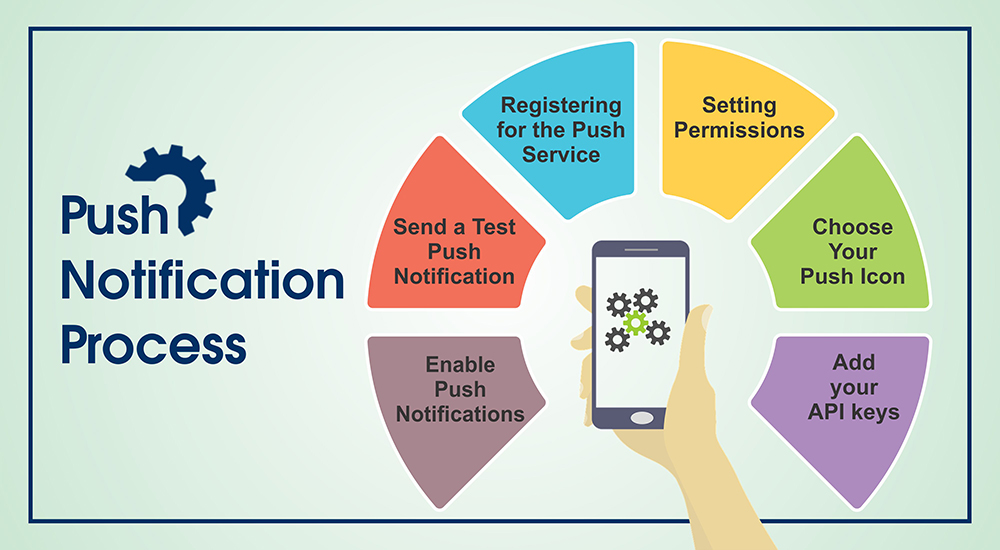 Push notifications are automated. They can be sent when a user is on a browser or through your app on their phone. The app doesn't have to be open for the notification to be displayed.
These notifications are initiated based on the rules that you set up. You can, for example, set up a push notification to go out every day at a specific time or a set number of hours after a user has visited your site.
The first step to sending out push notifications is setting them up. For this you need the right push notification software (we'll see how to choose a little down the post).
You should think about triggers carefully – when do you want the notifications and why? Once set up you have to wait for users to opt in. Remember, the opt-in rate is determined by the initial message you set up; it has to be quite compelling.
---
Why Use Push Notifications?
Why invest in push notification software when you can send out other forms of communication? There are several benefits of push notifications: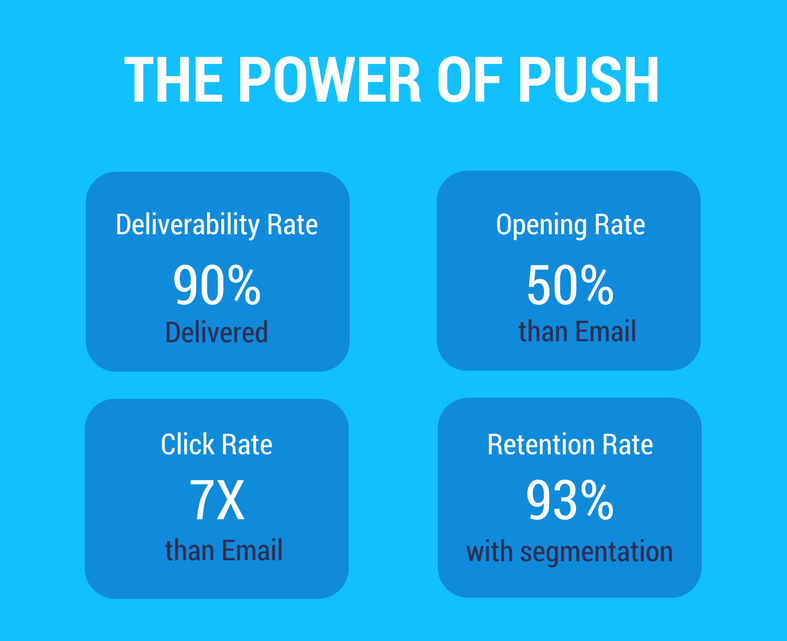 The biggest advantage of push notifications is that they don't have to fight to pass through spam filters and SMS blockers. You can reach users anytime, anywhere with a concise, non-intrusive message.
They are excellent for user retention. You can use them to reach out to existing customers with new offers, discounts, sales and more to get them to buy again.
You can use push notifications to increase user engagement. One way is to reward customers for performing specific actions. For example, send a push notification that tells users that if they check out their cart right away they can take advantage of a promo code.
Use push notifications to increase conversions. Send out messages about new products and discounts or special events that users can sign up for by clicking on the message.
You can use push notifications to turn inactive users into active ones. How many times do you download an app, use it once and never again? Using push notifications reminds users of the app they downloaded and what it has to offer.
Geo-targeted push notifications are a great way to get users to engage with seasonal offers.
These messages require no setup on the user's part, you can compose a message on the fly and communicate across different platforms.
---
Push Notification Statistics
Here are some statistics to demonstrate just how effective push notifications are: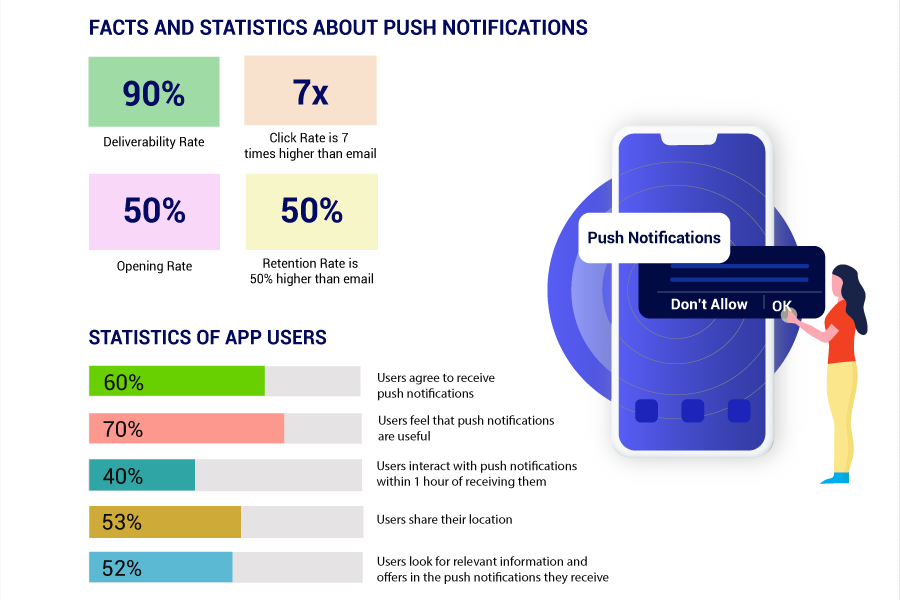 ---
Anatomy of a Good Push Notification
If you want your push notifications to be unique and compelling and have a high click-through rate, there are certain elements you must include in the design:
---
Push Notification Hacks to Increase Click-Through Rate
If you want to create push notifications that have a high ROI here's what you should do:
Make sure to time your notifications properly. No one wants to receive a push notification at 3 am when they are asleep. Messages should reach users when they are most likely to be receptive and take action. There are numerous articles online that tell you when users are most receptive to messages on their phones. Here is one that's quite informative.
Don't send too many or too few notifications. Too many and users will opt out and too few and you'll not make much of an impact. How many you send will depend on your product.
Messages must be short and concise and point to your website. Push notifications should be brief and great copy is a must.
Never resend notifications. It puts off users. If you send a message and don't get good results send out a different one with an alternative offer.
Each notification has to provide context and make sense. The user should be able to tell what you're talking about immediately they read the message. Remember to always provide context.
---
When Should You Use Push Notifications?
Now that you know what push notifications are and how to make them work, you may be wondering when they are appropriate.
There are numerous ways to use these notifications effectively. Below are some examples:
Abandoned Carts – remind users to finish their purchase and provide an incentive so that they take action right away.
Confirmation – did the user fill the form correctly? Have they successfully been registered? Are they on a wait list? These are examples of confirmations that you can send using push notifications.

Reminders – for upcoming events, sales, countdowns and more.
Notifications based on interest – "…the item you looked at on our website is now available at a store near you…"
Discount coupons – they are a cheap and effective way of letting users know that they have won something or qualify for something.

Scores – effective for gaming apps; send a notification every few hours to let users know current scores.
Countdown notifications – "…24 hours to go before our Black Friday Sale begins…"
Information push notifications – when you publish new and interesting content let users know and provide a link.

These are just a few instances when you can use push notification software to message users. There is nothing to stop you from being creative and using these notifications as needed.
---
Push Notifications vs. Text Messages: Which is More Effective?
SMS is a powerful means of communication. Statistics show that around 30% of users respond to texts, and about 45% of respondents make a purchase.
So why use a push notification service if you can get such a good response rate from SMS? There are circumstances when SMS works better than a push notification:
When a message is urgent/time-sensitive
For personal messages
When it's transactional
Text messages are more personal. They are exchanged between friends and family and a small group of professionals you trust (your doctor, dentist, day-care, dog-walker, nanny etc.).
If your business falls in this category you can use text messages instead of push notifications.
In case you're wondering why you should use SMS when a message is urgent, it's because a user may be in an area where there's no connectivity. They can get a text but not a push notification.
When to use SMS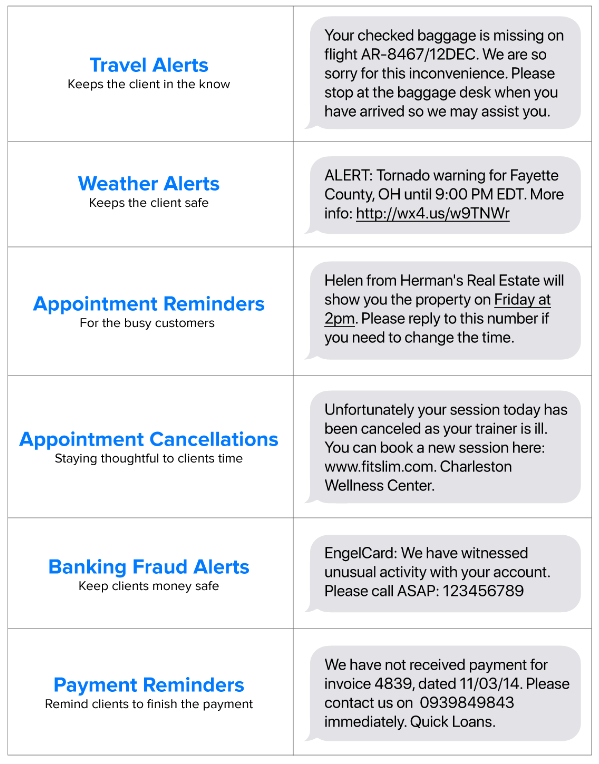 Push notifications are ideal for:
Promotions
Reminders
Recommendations
Announcements
Educational material
When to use push notifications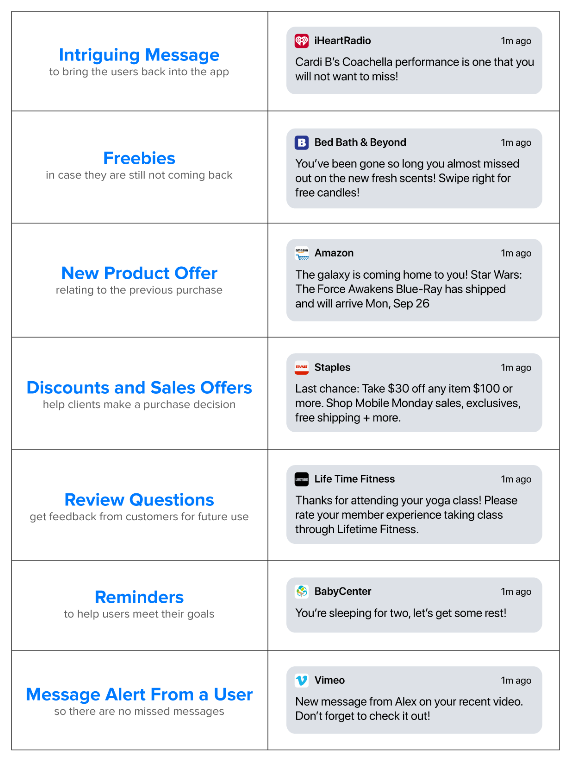 ---
Different Types of Push Notifications (+ Examples)
Informative Push Notifications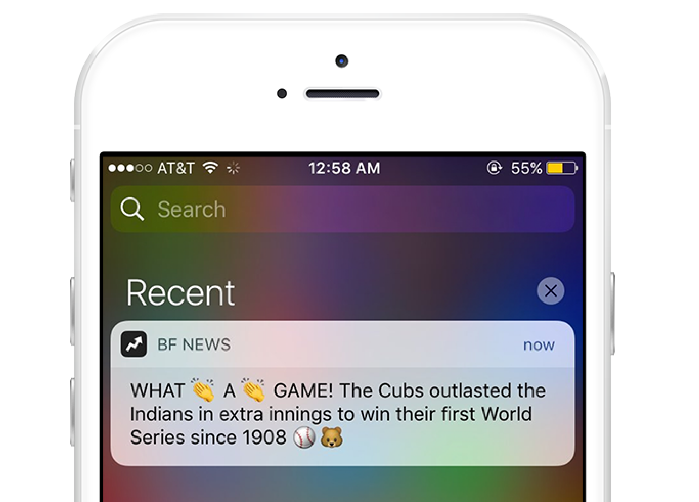 Reminder Push Notifications
Alerts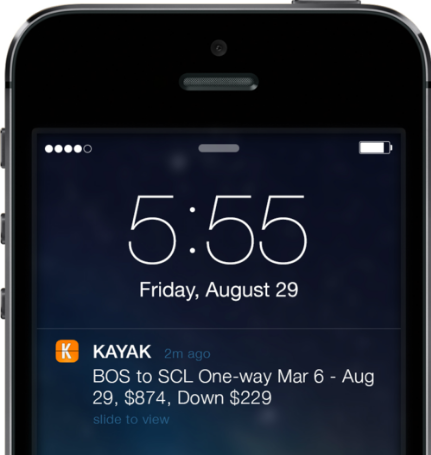 Geolocation Notifications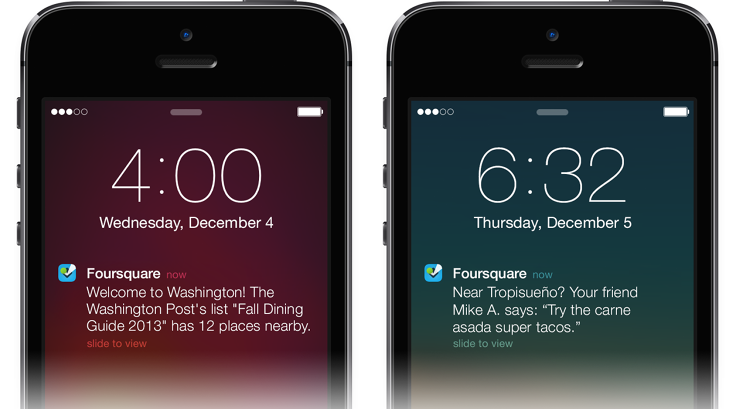 Encouragement Notifications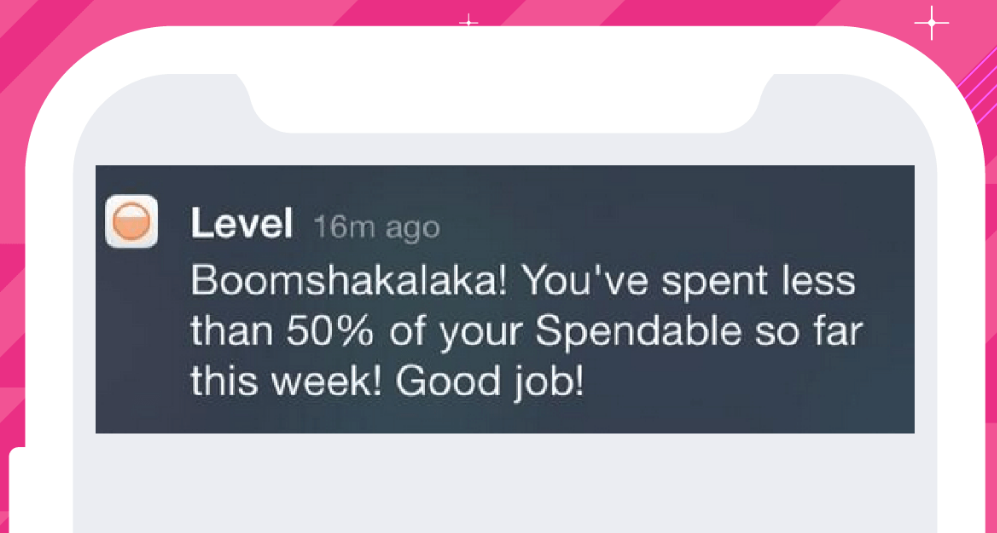 Ratings and Survey Notifications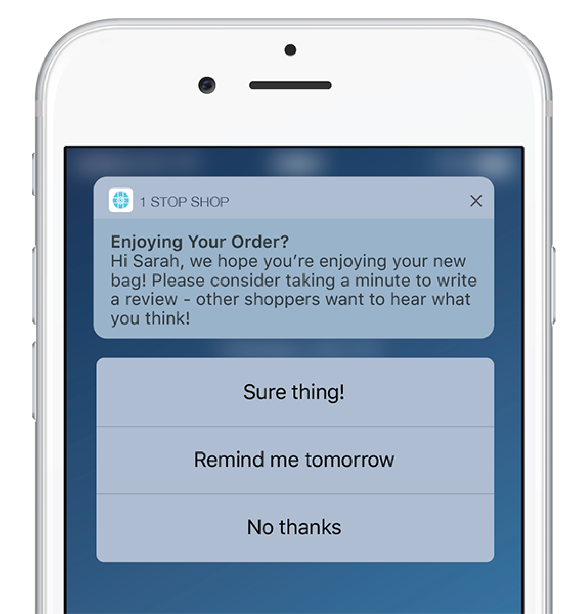 ---
How to Choose The Best Push Notification Service
There's no shortage of push notification software in the market, so how do you know which one will suit your business best? Take the following into account as you choose a push notification service:
The triggers it can create – the more the better.
How easy is it to install and use the service?
Think about whether you're able to segment your audience and what criteria is available.
Check whether it integrates with the rest of the software in your marketing suite.
Look at the analytics provided by the push notification app. Some give you the basics and some go into proper detail that can help you advance your campaign.
---
The Best Push Notification Software
Read Review
View Listing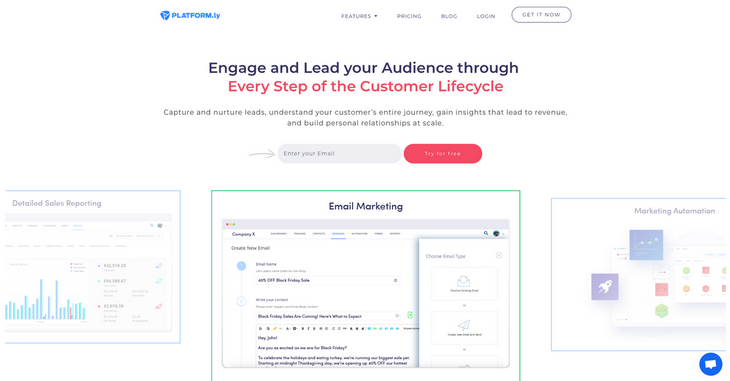 The Platformly push notification module is ideal for push notifications for two reasons: it's effortless to use and you can set up different rules to suit your campaign and target segment.
You can, for example, set up push notifications to display only for certain pages instead of your whole website. You can choose who should receive a message and when.
This software makes crafting notifications easy with its drag-and-drop functionality and dozens of templates to keep messages interesting.
Platformly is more than push notification software. It is a complete marketing suite with everything you need to take you through the customer life cycle.
Features include business dashboards, marketing automation, a full-featured CRM, lead capture, in-depth reporting and link tracking.
---
View Listing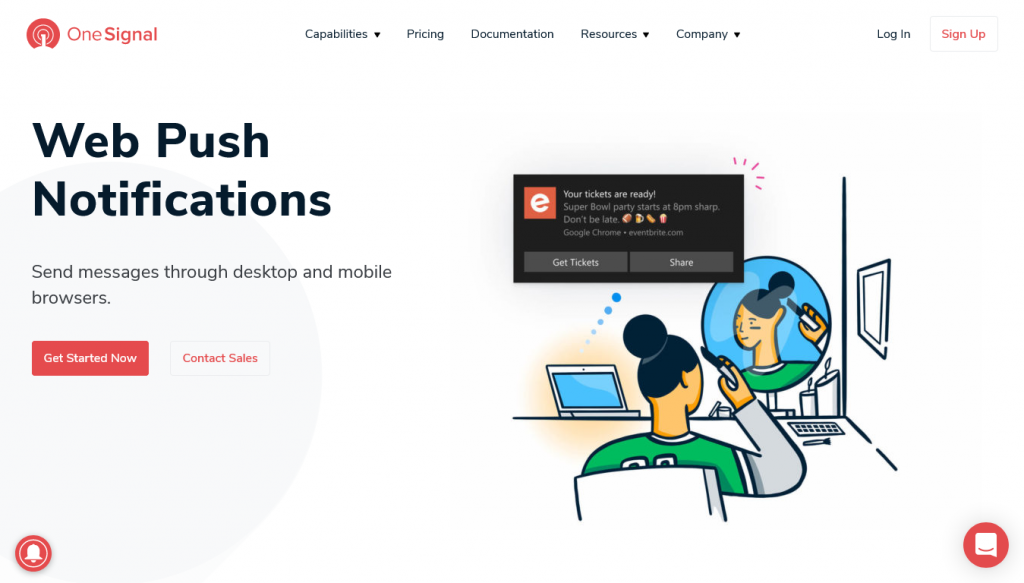 You can use the OneSignal web push module to send messages on desktop and mobile. It works well for abandoned cart reminders, announcements, mentions, alerts and much more.
OneSignal specializes in web push notifications so that you can reach users at any time as long as they are using a browser. They can choose how push notifications will arrive – on auto-prompt or through custom settings.
This software works with Chrome, Firefox and other popular browsers.
---
View Listing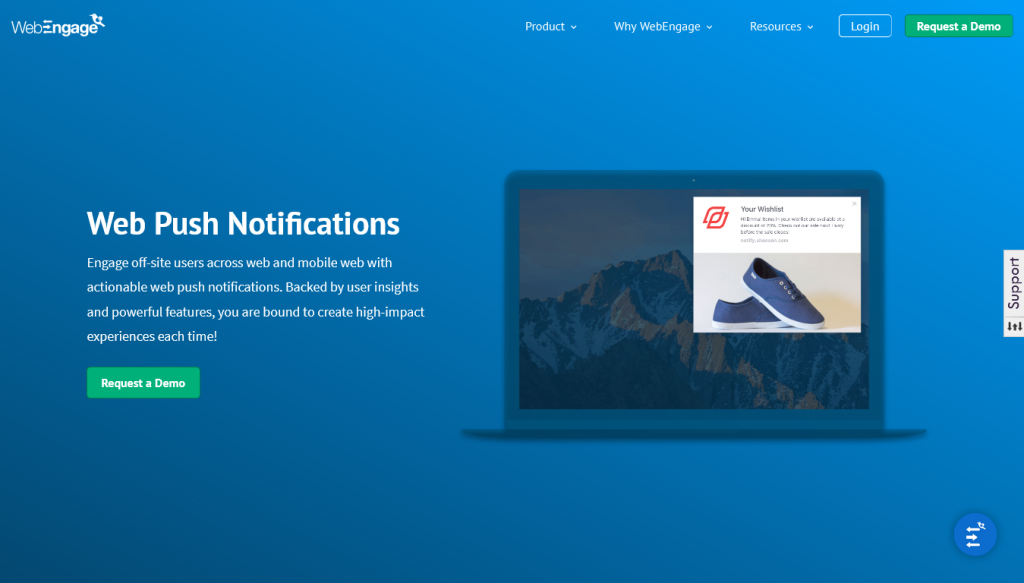 WebEngage is for mobile push notifications. Using your data, it provides real insights that you can use to create effective campaigns. The software includes use cases backed by templates to make it easy to create notifications.
Templates range from simple text to interactive carousels and engaging banners. You can personalize each notification with users' names and items they browsed or left in their cart.
WebEngage provides comprehensive reports that show you how many messages you've sent, how many were delivered, the number of clicks, conversions and more. There is an A/B testing module to help perfect your campaigns.
---
View Listing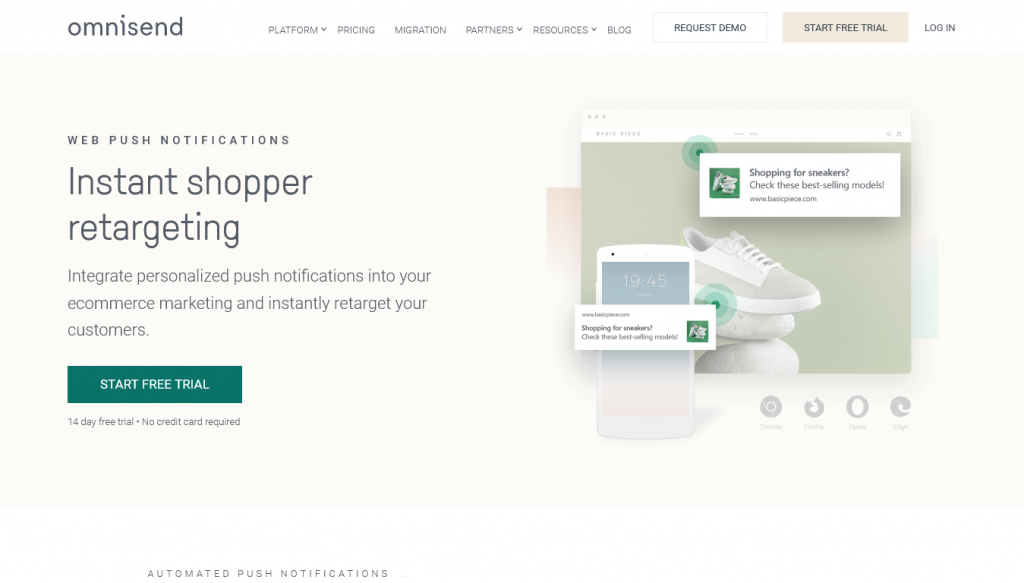 You can use OmniSend push notifications to re-target shoppers and store visitors instantly. As soon as shoppers check out a cart you can send them a promo code for their next purchase or information about related products that they might like.
It also works for cart abandonment campaigns, browse abandonment, transactional messages and more.
The OmniSend push notification service is easy to use allows you to target different segments and you can use it to track sales.
---
FAQ
Which browsers support push notifications?
You can send push notifications on all commonly used browsers, including Chrome and Firefox, Opera and Edge. Messages appear differently on different browsers. Chrome offers the best features for push notifications. You cannot receive push notifications on devices that use an iOS operating system.
Are push notifications GDPR-friendly?
Yes they are. You don't collect or process any personal data for this type of messaging. However, you should check whether the push notification software collects user details.
Which is better – a mass or triggered push notification?
It depends on what you want to achieve, but ideally they should be triggered. Triggered messages have a higher conversion rate because you address the user's needs at that particular moment.
Web push notifications vs. app push notifications: what is the difference?
The difference is where they are sent from. Web-push notifications are sent through a browser and app push notifications are sent through an app. They both achieve the same results.
---
Conclusion
Push notification software can make a valuable addition to your arsenal. They are cheap, easy to set up and they have a high opt-in and click-through rate.
The success of your campaigns is determined by the push notification software you choose. Choose an app that has lots of features and that makes it easy to set up messages. It should allow you to determine many triggers so that you can target different user segments.
Our choice is Platformly. It allows for many different triggers and is easy to use. It also has lots of additional features to take your sales and marketing to the next level.
---
Best Push Notification Software of 2022