40 Tips To Increase Your Website Traffic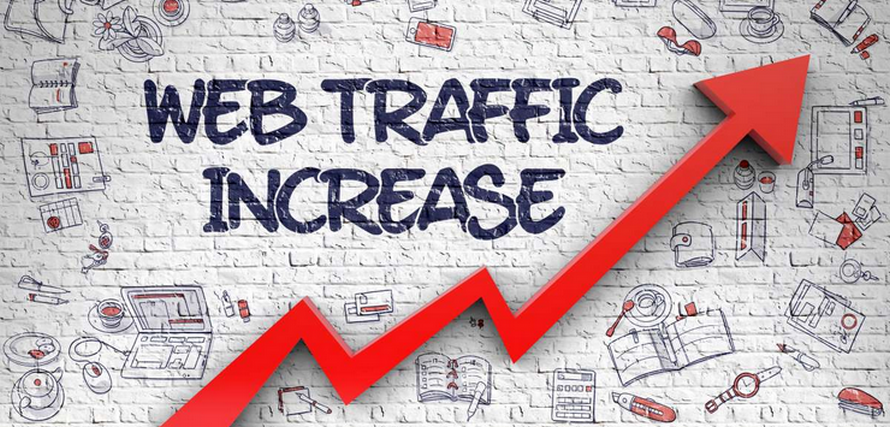 Every business wants to increase website traffic. Usually, more traffic means more conversions – although that is not always the case. Traffic doesn't help bring in customers, especially if it isn't targeted traffic. 
Targeted traffic comes from users that are actively searching for your product or service. Obviously, it's better to have targeted traffic, as it will bring actual leads for you.
To increase your website traffic, there are many tactics that involve different costs and different levels of effort. In this article, we'll go through 40 tips that will help you increase website traffic.
40 Ways to Increase Website Traffic
Advertise your website on Google Ads or other PPC channels
Google Ads is a great source of traffic if used correctly. We recommend creating a Search campaign to increase website traffic.
Share your website on social media, especially LinkedIn
Social media can be an important source of traffic, especially coming from LinkedIn. If your product or service is B2B, LinkedIn is great to find prospect customers that are willing to discuss business.
Test different content lengths and formats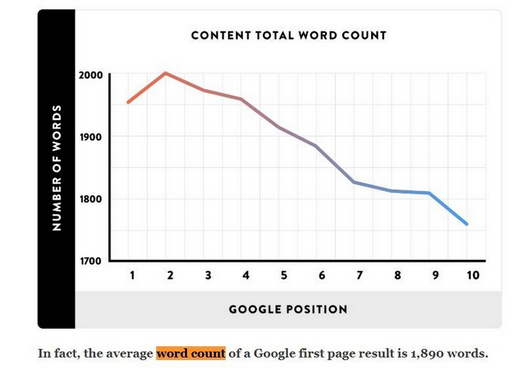 Although it is recommended to aim for longer content, it's not always the case for all industries and segments. Test different lengths of content and different formats like infographics, videos, lists and so on.
Make sure your headlines are irresistible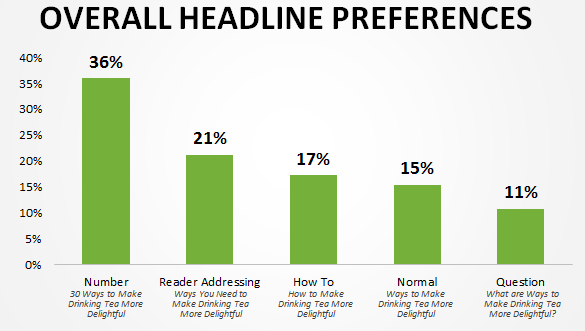 When writing content for your website, make sure you spend a bit of time on your headlines. They should be informative and enticing: a headline can make or break your whole page content.
Optimize your content for on-page SEO
On-page SEO includes keyword research, content creation, "alt-txt" tags, meta description tags and similar aspects that can increase your organic traffic through search engine optimization.
Target long-tail keywords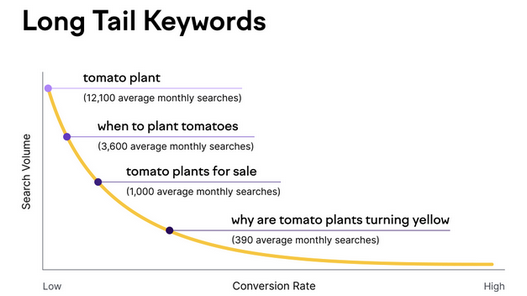 Long-tail keywords are keywords with a search intent that is closer to conversion, therefore increasing your targeted traffic. Being more specific than short keywords and having a lower competition level, it's easier to rank for them.
Do guest blogging
Guest blogging is a great strategy to get readers from other websites to read your content and follow the link to your own page.
Invite bloggers to write as guests on your website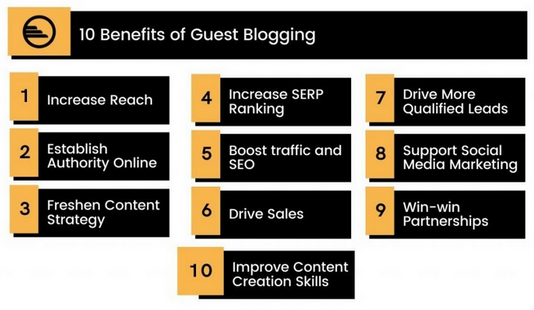 It's also important to get popular bloggers to write on your blog. This is an approach that should be tied to item number 7: doing guest blogging. Together, these tactics are great to increase your referral traffic.
Create content that other bloggers will want to link to
Another great way to get referral traffic is easy in theory, but difficult in practice. It stems from planning your content strategy and writing thoughtfully with this goal in mind: to make the article good (informative and original) enough to make other bloggers link to it.
Implement Schema for rich snippets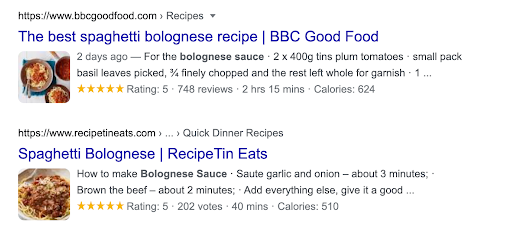 While implementing Schema and other micro data will not increase traffic per se, it does help Google crawl and index your website. If your pages are not indexed, users searching for a product like yours won't find your website.
Create an internal link strategy
If you want to make sure every page on your website is available from Google SERPs (search engine results pages), you need to link to it internally. External links are great, but internal links are totally under your control and easy to add.
Interview thought leaders in your industry
This tactic is a bit of hard work, as you need to get in touch with each person, collect all answers and compile them in an article. However, it pays off. Message the interviewees on Twitter or LinkedIn and they'll most likely want to share the article.
Use email marketing to share company news with your prospects and customers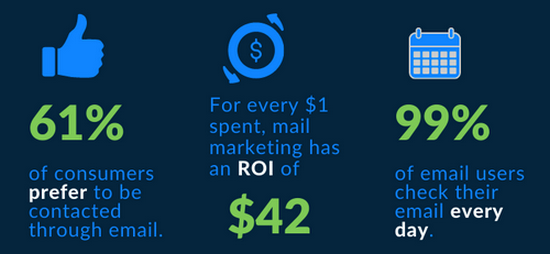 Your mailing list is the right place to share company and product news with people who are actually interested in your business, as they had to sign up for it (never use contacts in your list that haven't given you their express permission). An easy way to get new subscribers is through a lead generation tool like Convertful. 
Make sure your website is responsive
In order to be mobile friendly, your website needs to be responsive and fit every screen size. Google's Mobile-First Index has changed a lot by giving preference to mobile-friendly websites in their SERPs, so you have to take this into consideration.
Optimize site speed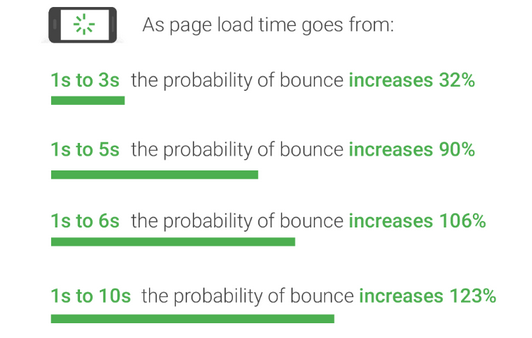 There are many tips for optimizing your website speed, but we find WordPress plugins like Smush fit the bill. If your website loads quickly, it has more chances of getting traffic and a lower bounce rate (which refers to visitors that leave without navigating the website).
Build a community on Facebook, Twitter, and other social media
Social media links are "nofollow" (which means they do not improve your SEO profile), however, they are great to generate engagement and increase your website traffic.
Participate in discussions related to your industry
If you want to be recognized as an expert in your field, pay attention to conversations online that are related to your niche. Strive to answer relevant questions, offer alternative solutions, and share your know-how.
Use Google Analytics
Google Analytics, now on version 4, is a tool for analyzing your website's performance. We absolutely recommend it. Plus, it's free and there are extensive sources from Google that will help you make the best out of Analytics.
Share your content through Reddit and Quora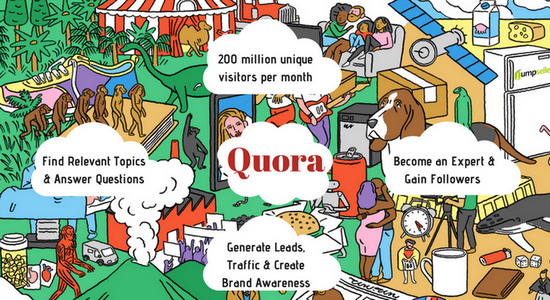 Reddit and Quora are known for aggregating content about all kinds of topics. You can find experts about everything and, most importantly, people suffering from any problem your product solves. Try not to sell too hard, show expertise, and you can get a great experience out of both Reddit and Quora.
Use video in your content strategy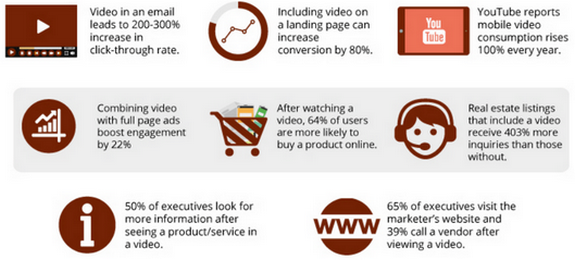 If you don't have a Youtube channel, you might be missing out on a great source of referral traffic. Share tips, tutorials, reviews and anything else you can think of that is relevant to your customers and prospects.
Find out what competitors are doing
This is a priceless tip. Do your competitors have a higher traffic? What type of content do they focus on? If you know what your rivals are doing, you can do it even better, beating them at their own game.
Host webinars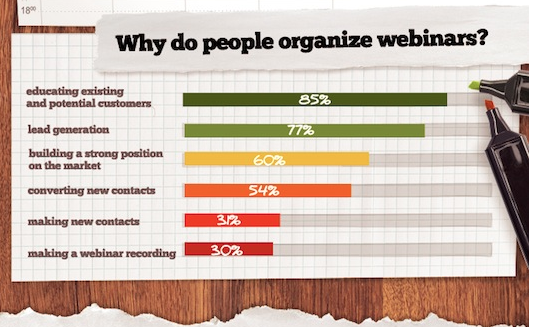 Webinars are a great way to create buzz around your brand, therefore bringing customers to your website. Plus, your webinar shows that you know what you're talking about, building on your reputation.
Attend conferences
Conferences from your sector help people know about your company for both offline and online purposes. These events are usually attended by potential customers and professionals as well. Participating generates word-of-mouth about your business and can get you an increase in website traffic.
When guest posting, add links to your website as sources
We've already mentioned guest posting, but there's something you cannot forget about: add links to your website in the content you created, using your own content as a source. This helps increase website traffic through users that are interested in what you have to offer.
Upgrade old blog posts and re-launch them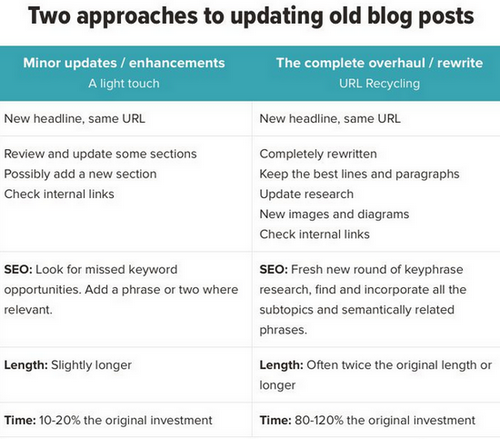 Sometimes, you can strike gold without even needing to create a new article. Revisit old articles that were successful, update them, and re-launch them by sharing them on social media.
Use "Click to Tweet" Links
If you want your content to be shared, make it easy to do so. Add social media buttons at the bottom of all your pages, and add "Click to Tweet" buttons on certain passages of your blog posts.
Use LSI Keywords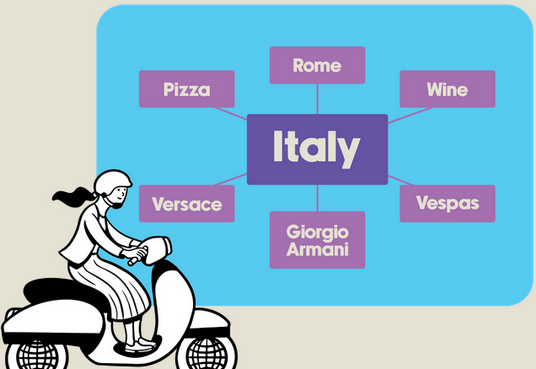 LSI (Latent Semantic Indexing) keywords are different from your main target keyword, but represent related subjects. As an example, let's say you sell bonsais. LSI keywords for your business would be "fertilizer", "pots", "soil", and so on.
Transform content into a different format to re-use it
Much like updating old blog posts, you can repurpose them by transforming them into a different format. Let's say you have a list post: turn it into an infographic, a video, anything you can think of that would make its message loud and clear.
Promote your content with blogger outreach
Blogger outreach consists of contacting bloggers that write about products similar to yours and asking them to link to your content. This is not easy and it might take a while until you get a positive answer, however, this is an effective tactic over time.
Create appealing content for influencers to share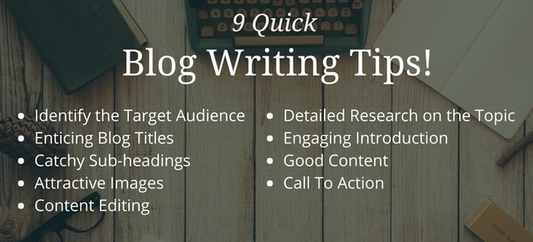 No matter what your niche is, there are influencers that talk about it online. Create content that gets the influencers' attention and that they'll be proud to share.
Offer something in a giveaway
Giveaways are very effective when it comes to driving traffic to your website, but you need to think it through. Offer one of your products rather than a generic gift. This will make sure that the participants are actually interested in your product rather than be "freebie seeking".
Add sharing triggers to your content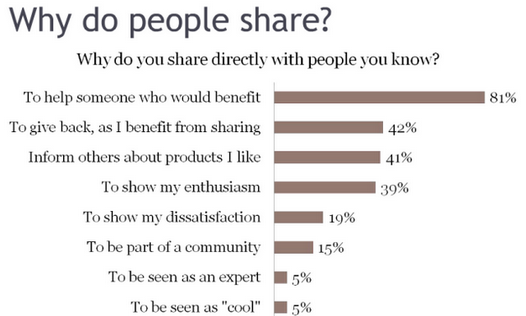 Sharing triggers are simply "quotable" passages in your content. In order to encourage sharing, highlight these passages using a larger font or a different color and add social media sharing buttons.
Use retargeting on Facebook users
Retargeting is very useful when you want to remind previous visitors of your website. You can set up a Facebook pixel that will follow website visitors into Facebook, where they encounter an ad.
Promote blog posts and videos on Quuu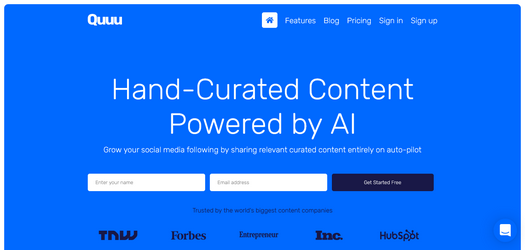 Quuu is a platform that helps real users share your social media posts. By sharing your posts all over the internet, you get more website traffic at a low cost.
Use a "question analyzer"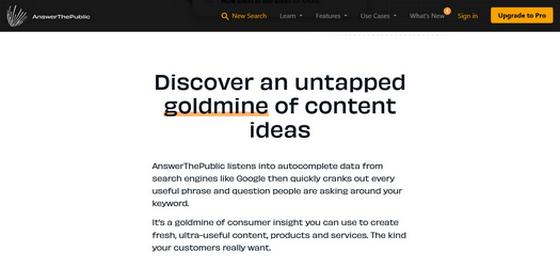 In order to create relevant content, a "question analyzer" is useful. This tool works by finding questions users are asking about a specific topic. An example is Answer The Public. When you know which questions your prospective users are asking, you just need to answer them in your content to get that precious traffic.
Make sure your social media posts are enticing
Social media seems easy (and for some professionals, it is), but creating unforgettable copy and other media for a post is something that takes time. Make sure your posts on social media are irresistible.
Improve your CTR
There are a few simple tips to improve your click-through rate. Let's start by adding a number to your article title, which tends to get more eyeballs on it. Also, your meta description needs to be compelling so users on Google will be tempted to click. We also recommend testing different titles and seeing which one performs better in terms of CTR, using titles that have emotional appeal, and including your keyword in your URL.
Publish list posts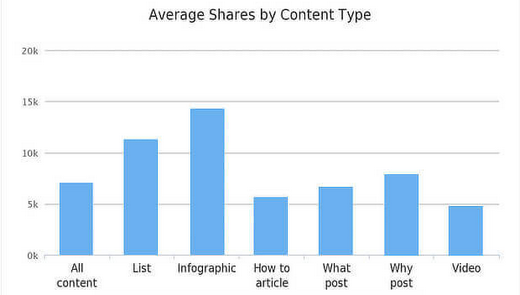 This applies to all niches. List posts are easy to create, and they generate a lot of traffic. List posts seem shorter than long-winded articles, and they're also easier to read. You can use this tactic not only for new posts, but also for repurposing old content.
Explore your competitors' linking sources
If you explore your competitors' backlink profiles, you'll find there are websites that link for several competitors, but not to yours. This is a great starting point to build your content strategy and you can do it using tools like SERPed. You can learn more about this technique in this article…
Drive traffic to your website from forums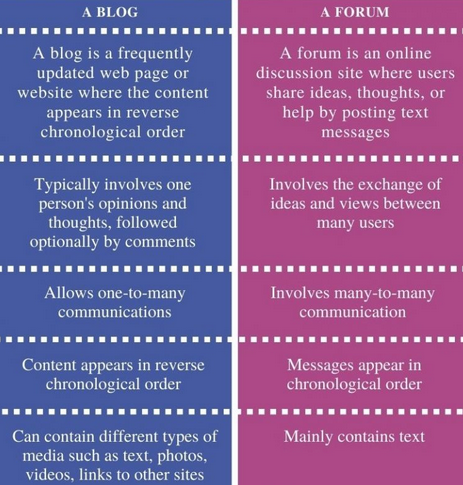 You might think forums are old school, but many people still use them. As an example, Warrior Forum is a popular forum among digital marketing professionals, with a very active community. Show your expertise by answering questions of peers and prospective customers.
---
Wrapping Up
With 40 items in our list, of course, you shouldn't try to follow all recommendations at once. Start with the ones that you think will be easier for you and then move through them at your own pace. As you implement them, you'll start to see an increase in website traffic.
Many of our tips boil down to sharing your content in the right place, to the right people. You need to know your audience to know how to reach them.
Also, it's important to know your niche well and be able to answer prospect's questions about your product or service. Become an authority and visitors will come.