VideoMakerFX Review: How Much Can It Do?
Editor Rating:





Users have changed the way they consume content; whereas a few years ago they were perfectly happy to read articles, today they are more responsive to video. Research has clearly demonstrated that marketers who use articles accompanied by video, or video by itself, have healthier bottom lines than those who rely on just written content.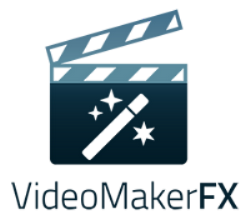 Hence the increasing popularity of video and whiteboard animation software. It is a powerful tool that can be used to convey ideas quickly, and in a fun and interesting way. VideoMakerFX is described as one of the best available on the market at the moment.
In this review, we will put that claim to the test. We will look at what it is and what it can do, as well as pros, cons and pricing. We will also look at a few user testimonials.
What is VideoMakerFX?
VideoMakerFX is user-friendly software that helps you create videos and whiteboard animations. It comes with many customizable slide themes and fonts, seamless animation and instant scenes. This software is considered as one of the best whiteboard animation software in the market today.
When it was first released in 2013 it was the only affordable software in the market that allowed small businesses to create professional videos. It can be used to make videos for product sales, tutorials or entertainment.
According to Peter Roszak, the creator, his top priority was to create software that had a short learning curve. Up until then, using this kind of software required detailed and complicated tutorials and took a long time to master. He achieved his mission – this happens to be one of the easiest video creation software to use.
30-Day Money Back Guarantee
VideoMakerFX Features
One of the best things about VideoMakerFX is that it's very easy to use. The user interface may look a bit simplistic but once you get into it you realize that it offers a multitude of tools that can be applied using drag-and-drop.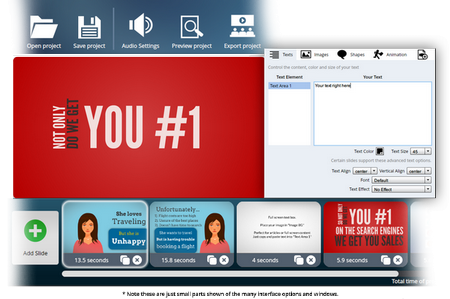 People also love that you can customize your videos and whiteboard animations to your heart's content.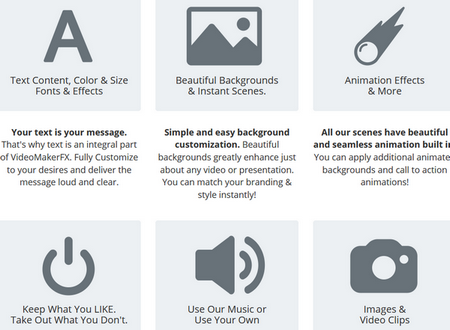 Other useful features include:
Royalty-free audio tracks, all professionally composed and guaranteed to sound great on any video you create.
240+ animated slides that cover more than 35 different topics so you will always find something suitable.
Lots and lots of graphics and backgrounds all of which can be applied with a click or two of your mouse. There are many icons available that you can add to your videos.
You can generate sales letter videos: sales letters are an excellent lead generation tool and you can make them better with videos. VideoMakerFX has an integrated function that allows you to create videos to make your sales letters more compelling.
You get full rights to all the videos: you can make videos for personal use or you can broadcast and sell them to whoever you wish without any restrictions.
You get full support and updates for 12 months starting from the date you purchase.
It comes with good training materials; although this software is very easy to use there is a wide array of training material available after purchase that takes you through every step of video and whiteboard creation.
It works fast – you can create videos in a matter of minutes.
Do you prefer photo slideshows? You can use VideoMakerFX to make them more interesting and engaging.
The software is small and doesn't take up a lot of memory. It works well on new and old devices.
What are the pros of VideoMakerFX?
Looking at user testimonials, you will see that the biggest benefit of buying VideoMakerFX is the ease of use. You don't need to have experience with this kind of software to be able to use it.
You don't even need to know how to create videos. The interface is intuitive, and within a few minutes of purchasing most people can figure out how to use it correctly.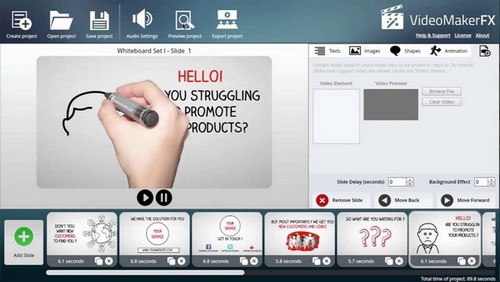 There are other pros of VideoMakerFX:
You can export content into other videos.
There are rich special effects for videos allowing you to express all sorts of ideas.
It renders videos quickly and has excellent sound manipulation.
You can preview a project before you save and make changes wherever necessary.
It can be used in any niche.
VideoMakerFX is compatible with both Windows and Mac.
It is highly affordable.
30-Day Money Back Guarantee
What is not to like?
While VideoMakerFX is an excellent tool with lots of features there are a couple of things that the makers can improve:
It sometimes takes long to render videos especially if they are more than 15 minutes long.
It is not designed for complicated video editing. VideoMaker FX cannot be compared to tools like Adobe Premiere, PowerDirecror or iMovie. It is best for creating simple videos that you can share with existing and potential clients, on social media and with stakeholders in your business.
Customer Support
VideoMakerFX launched with a bang, but soon after that, there were numerous complaints from users who couldn't get help when they needed it. The creators were quick to resolve the issue and you can now contact the support desk with any questions or issues. They are fast too; most users can get a response within minutes.
Pricing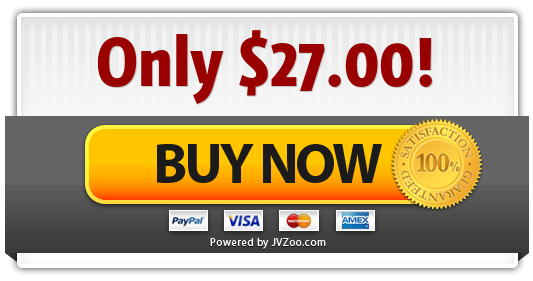 Unlike other video creation software that has tiered products with varied pricing VideoMaker FX has a single offer:
Get instant access for a one-time fee of $27.
It is supported by a 30-days money-back guarantee, no questions asked.
Who should buy VideoMakerFX?
This software is excellent for anyone who would like to create videos but doesn't have any experience. It is also recommended for small businesses that don't have big marketing budgets.
That is not to say that bigger businesses or those with more experience cannot use it; it is recommended software whether you are a small or big business, beginner or experienced.
Do we recommend VideoMakerFX?
Yes; we do. We have tried different video and whiteboard animation software and this one is one of the best. It may not have as many frills as some of the others but it is loaded with enough features to make any video interesting and engaging. We also like the fact that it costs very little and you can use it in perpetuity.
User Reviews
Mark S likes that the software is easy to use, but thinks it can be faster:
"The user interface is easy to use and straightforward. It makes me look good when I'm not strong with technical work. The output is fairly quick and rendering times are completely acceptable. Sometimes it's a little clunky. Not bad or impeding of usage, but drags."
Pat C loves the speed at which she was able to use it:
"I liked the ease of use and was able to export for use in other videos. I have used this software for over 2 years and am very happy with it overall."
Scott D likes that he could learn how to use VideoMakerFX very fast:
"They boast this is video editing software that doesn't take months to master and I agree. I was editing videos with ease shortly after installing. I will be purchasing. Some options I found lacking though it does have what you should need out of the box."