The 10 Best Ticketing Software 2022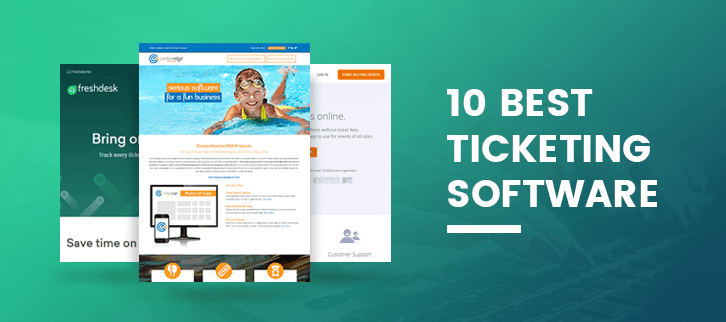 Ticketing is a process of issuance, getting connected with your customers, clients or employees. It is a mandatory concern of any organization, industry or business solution provider.
Where IT has revolutionized all the other aspects,this part is also not deprived of its blessings. Ticketing system has also been organized in such a tremendous way that getting invoices and alerts are as easy as child play.
We have gone through almost all the available ticketing software around the globe and found these ten as the best.
The Best Ticketing  Software
Compared 2022 (in full)
| | | | | | | | |
| --- | --- | --- | --- | --- | --- | --- | --- |
| Name | Ticket Automation | Ticket Customization | Help Desk | Multiple Languages | Knowledge Base | Price(Month) | Demo |
| CenterEdge | Yes | Yes | Yes | Yes | Yes | Contact CenterEdge | Yes |
| | Yes | Yes | Yes | Yes | Yes | 2%/Paid Ticket | Yes |
| | Yes | Yes | Yes | Yes | Yes | $1.25/Registration | Yes |
| | Yes | Yes | Yes | Yes | Yes | $0.65/Ticket(PAYG) | Yes |
| | Yes | Yes | Yes | Yes(Prof. & Ent.) | Yes | $19/Agent | Yes |
| | Yes | Yes | Yes | Yes | Yes | $19/Agent | Yes |
| | Yes | Yes | Yes | Yes | Yes | Contact SpiceWorks | No |
| Aqualogics Tech Systems | Yes | Yes | Yes | Yes | Yes | Contact Aqualogics Tech | No |
| | Yes | Yes | Yes | Yes | Yes | $29/Agent | Yes |
| | Yes | Yes | Yes | Yes | Yes | Contact Choice Ticketing | Yes |
Check all the services in detail as per your needs and choose service wisely – by the end, you'll know exactly which one is the right option for you.
---
It is a multiple software that is helpful in providing all the basic requirements for your ticketing business. CenterEdge is acknowledged as the best in the business. It has been designed to provide flexibility and fast transactions. The software is catering the needs of the consumers for past five years. CenterEdge is the desired software for ticketing management purpose in all the valuable markets.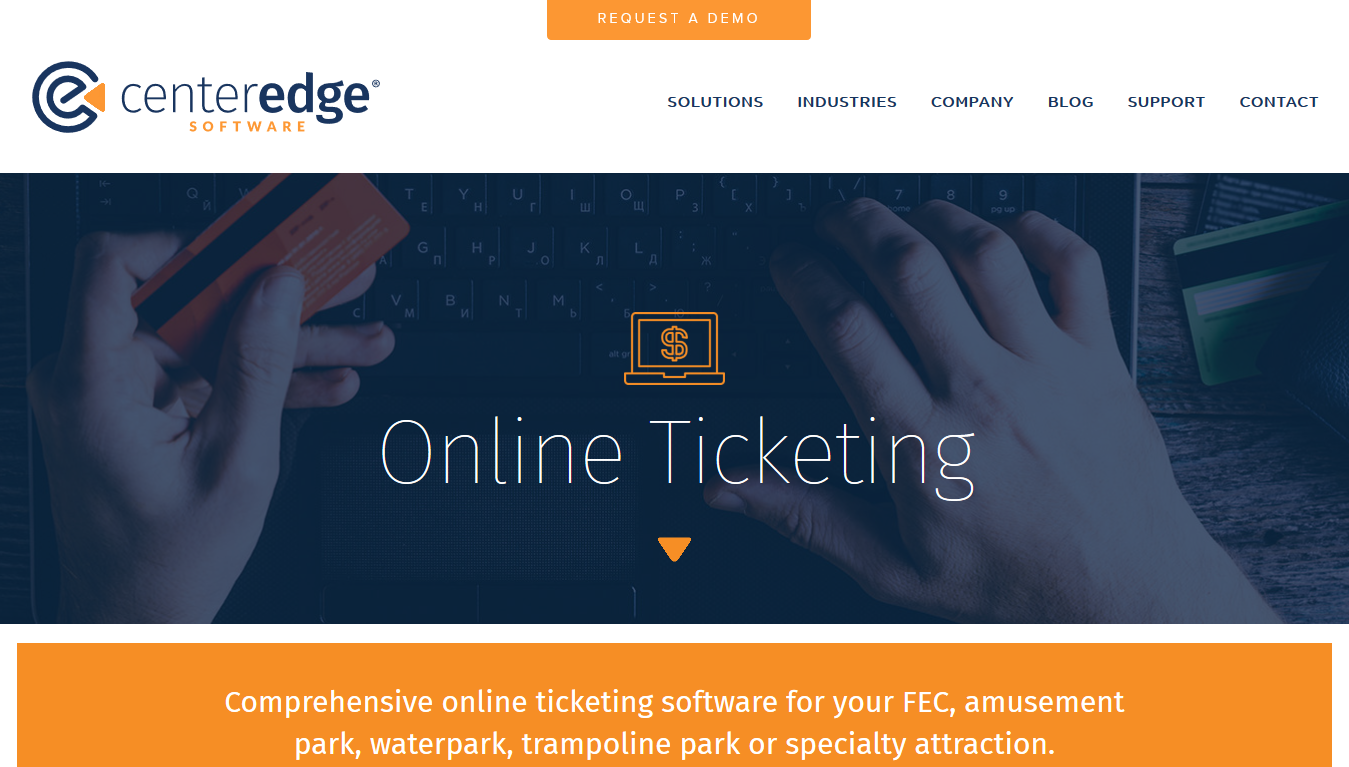 Features of CenterEdge:
Quick and easy transactions with an intuitive and highly customizable sales interface
Integrated cash and inventory control and help eliminate silent partners.
Barcoded ticket and wristband printing.
Truly mobile gate management
Built-in capabilities for entertainment as well.
Functional and affordable solutions.
---
It is credited as a shining star like its name in the family of ticketing software. EventBrite is an amazing system of managing your events in a simple and sophisticated manner. Delight your guests with a simple purchase flow and gorgeous event pages that look great on any device. Start selling tickets in minutes with a simple set-up process.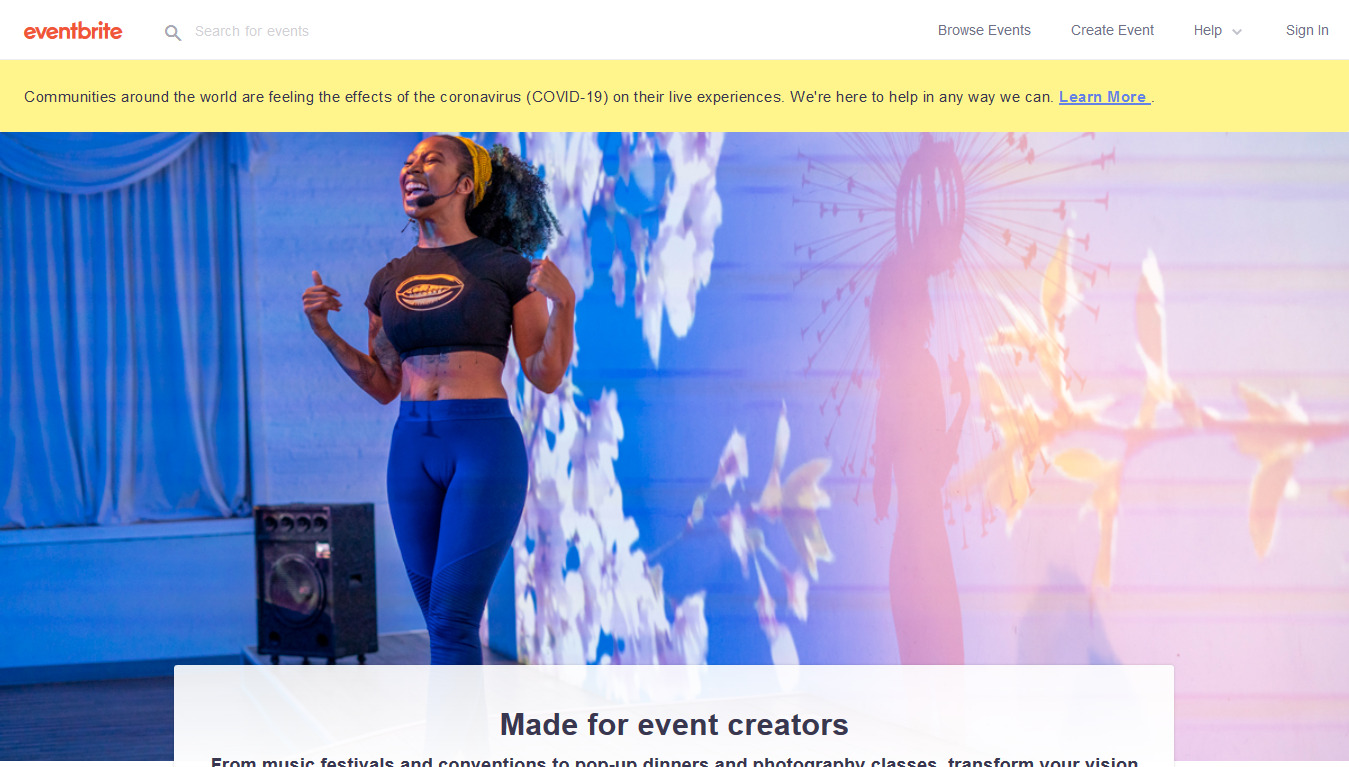 Features of EventBrite:
Reach new audiences with just a single click from the dashboard.
Smarter reports and data at your fingertips, an amazingly quick service.
Join the world's largest event Now nobody will be frustrated anymore.
Non-profit and qualified services for intelligent choosers.
Help to sell and purchase tickets anywhere in the world sufficiently.
A great central hub for any event.
---
Event Zilla provides you much needed helping hand in resolving issues pertaining to ticketing for conferences, fundraisers, classes, festivals, parties, concerts and other related businesses. No downloads, no setup fees and no programming knowledge is required any more.Event registration is wonderfully simple makes your life, fun.
Features of EventZilla:
Customer survey questions enable customers to get closer and make this software trustworthy.
A feature of Discount codes available to grab customer's attraction.
Characteristic of waiting list enable managers to sell unused tickets conveniently.
Mobile friendly event list makes anybody to get access anywhere.
Multiple payment gateway support provides event managers and clients to send or receive money both online and offline from any source like PayPal, debit cards, WePay and Stripe,
QR codes on tickets for easy scanning and event calendar.
Provide email notifications and display location maps.
Name badges allow attendees to identify each other easily.
---
This software was launched over five years ago in that short period of time; it has made its mark in the market like the gurus of the software offering similar qualities. Ticket Tailor has been tested by over 10,000 event organisers and is acknowledged as the best in the business.It is a small team that cares about the success of your event, and it provides great and efficient service for your convenience.
An awesome ticketing service which enables you to get started with it and integrate with your own business. You will be pleased to choose this amazing service.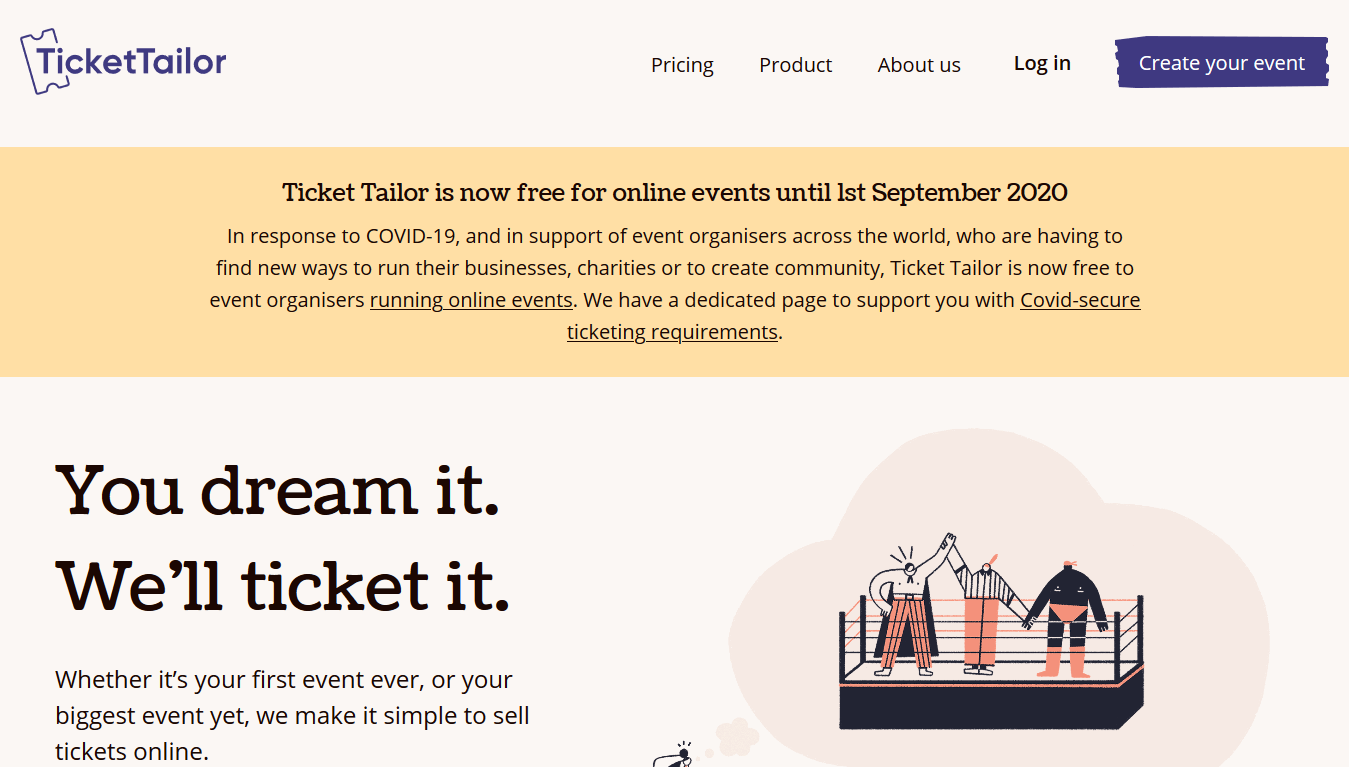 Features of Ticket Tailor:
Easy to use and keep in touch with you every time.
Well established and award winning small business to make you proud of your choice.
With no ticket fees or commission on ticket sales. Surprisingly affordable for anyone.
Secure, fast,easy online payment with all payment genres.
Simply perfect for all kinds of events either it is a festival or educational seminar etc.
---
The up to the mark ticketing service "Zendesk" provides amazing facilities to its customers.The software provides search capabilities for all the data stored in it.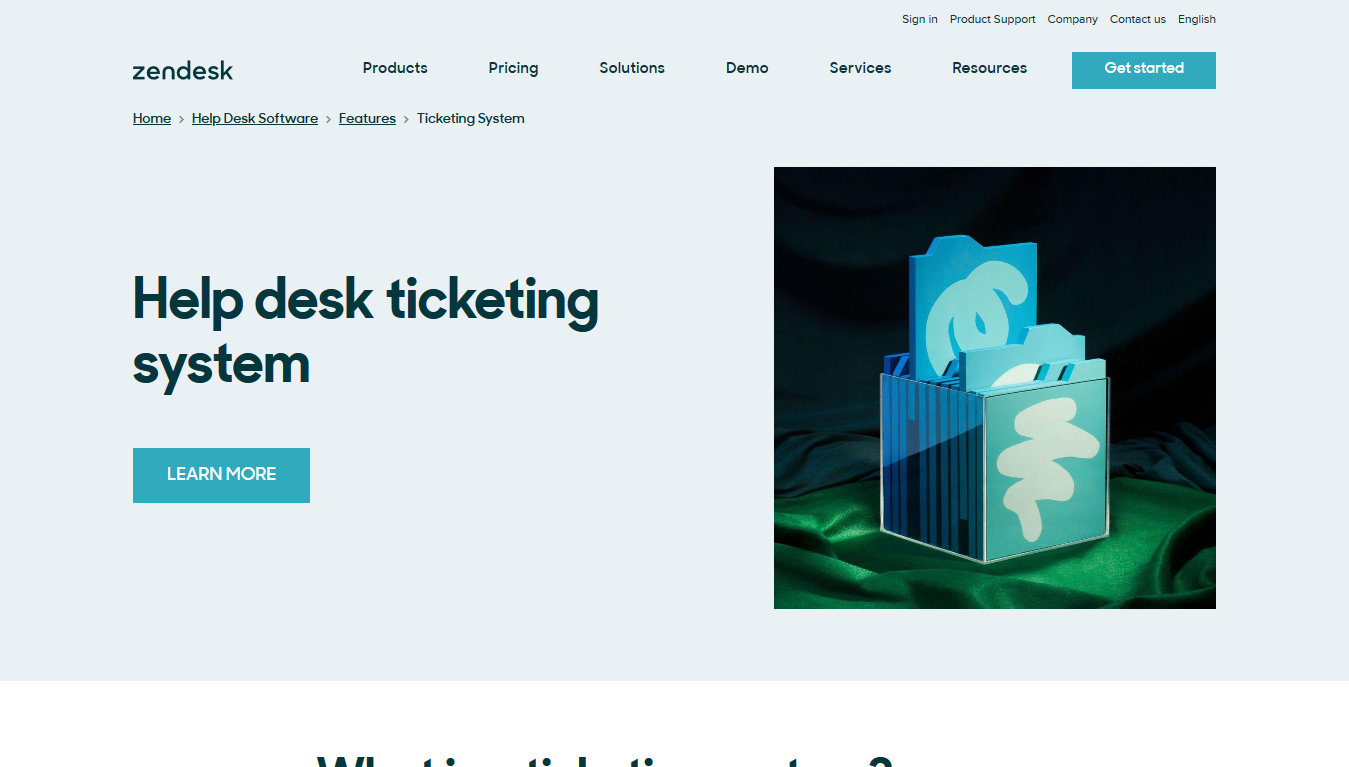 Features Of Zendesk:
Unraveling IP-based host mapping for Zendesk.
It helps in engaging your customers as your valuable assets
Use problem and incidents to organize& speed up support
With this support ticket system, the possibilities for providing great customer service are limitless.
---
This software is regarded as the pioneer of ticketing solutions. It provides help in all relevant fields of ticketing phenomenon. The Fresh desk is unique in its properties as it provides easy to use tools for management of the work. It is helpful in communication with the team and the customers at the same time. It also helps in providing one desk solution to deal with the queries of the customers in much lesser time.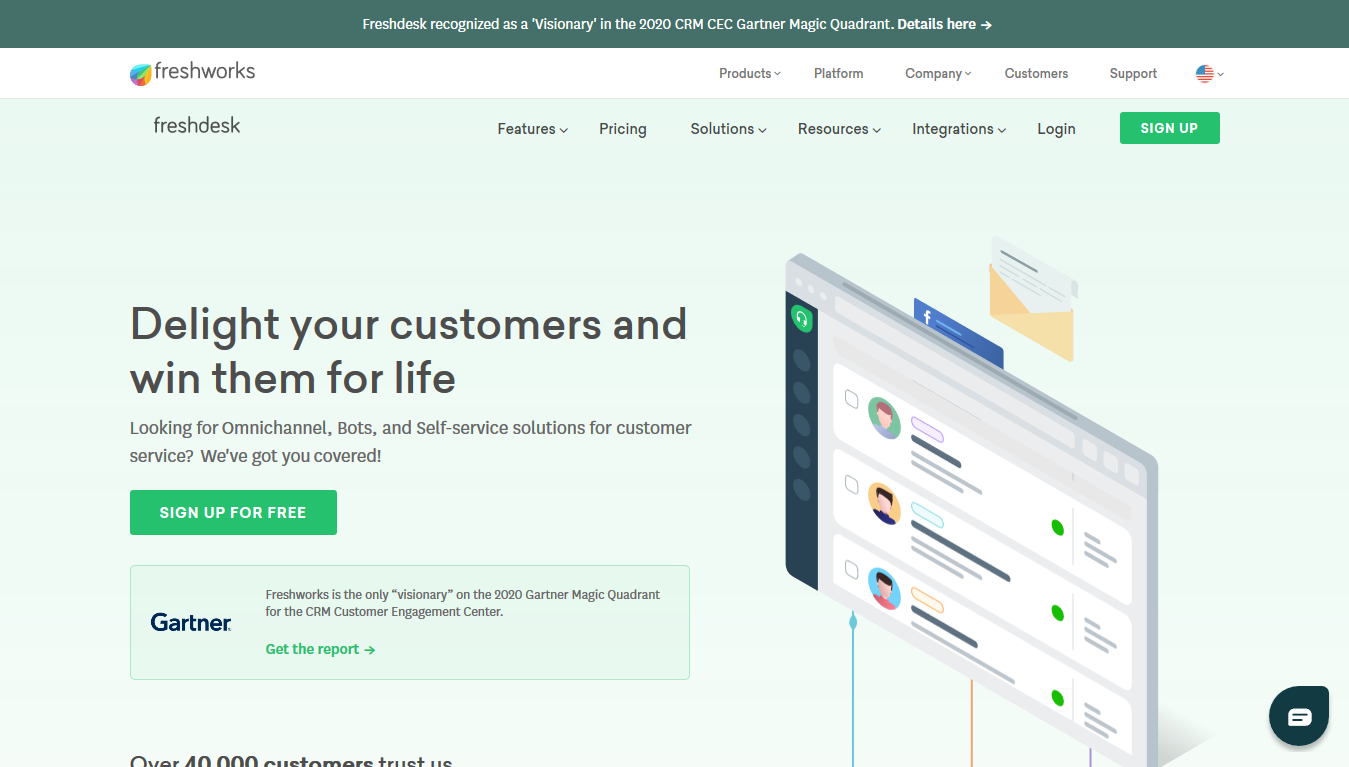 Features of FreshDesk:
It helps to improve your workflow and enhances the scope of your business.
Provides a self-service portal to your customers
8000 customers with some of the best brands of this world rely on it.
---
An instance where free doesn't mean cheap or loaded with bloat what it says it does take care of its words. SpiceWorks has many of the features you would expect to see in an expensive help desk management system. In addition to this, the SpiceWorks software is super community of Greeks, answer each and every question and help to solve even the most challenging problems. It is an outstanding and fabulous system to manage tickets.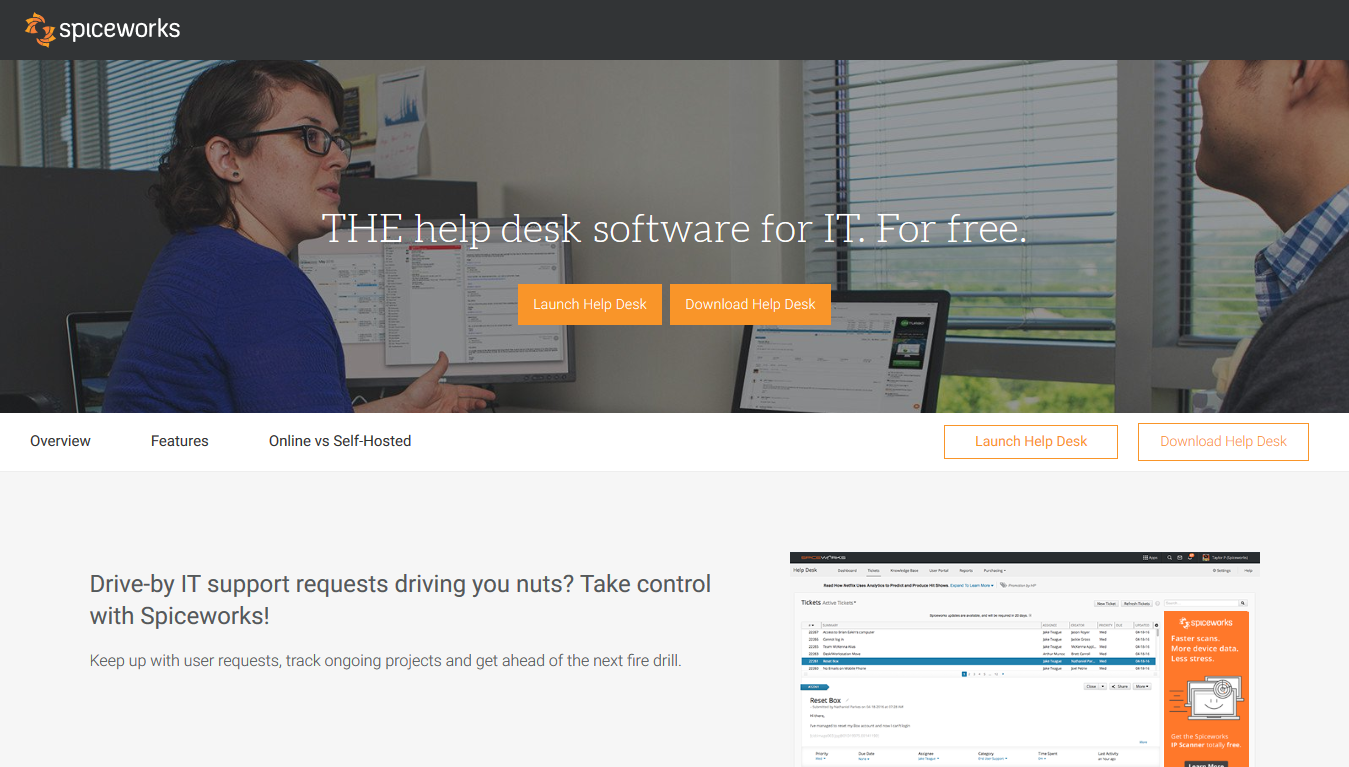 Features of SpiceWorks:
The software is equipped with the technology to accept tickets and generate fast response easily
Mobile app makes customers able to get connected anywhere anytime
Set up individual organizations and user portals
It has minimum system requirements
---
This software has been designed to support the IT professionals at work. It has been observed that the IT support has always been the key to improving business performance. Aqua Logic Tech System is always the choice of professionals. It is equipped with all the solutions regarding the ticketing system and increases the workflow as per your desires. It provides you complete data for analysis of your team. This gives a certain boost to your worthy business.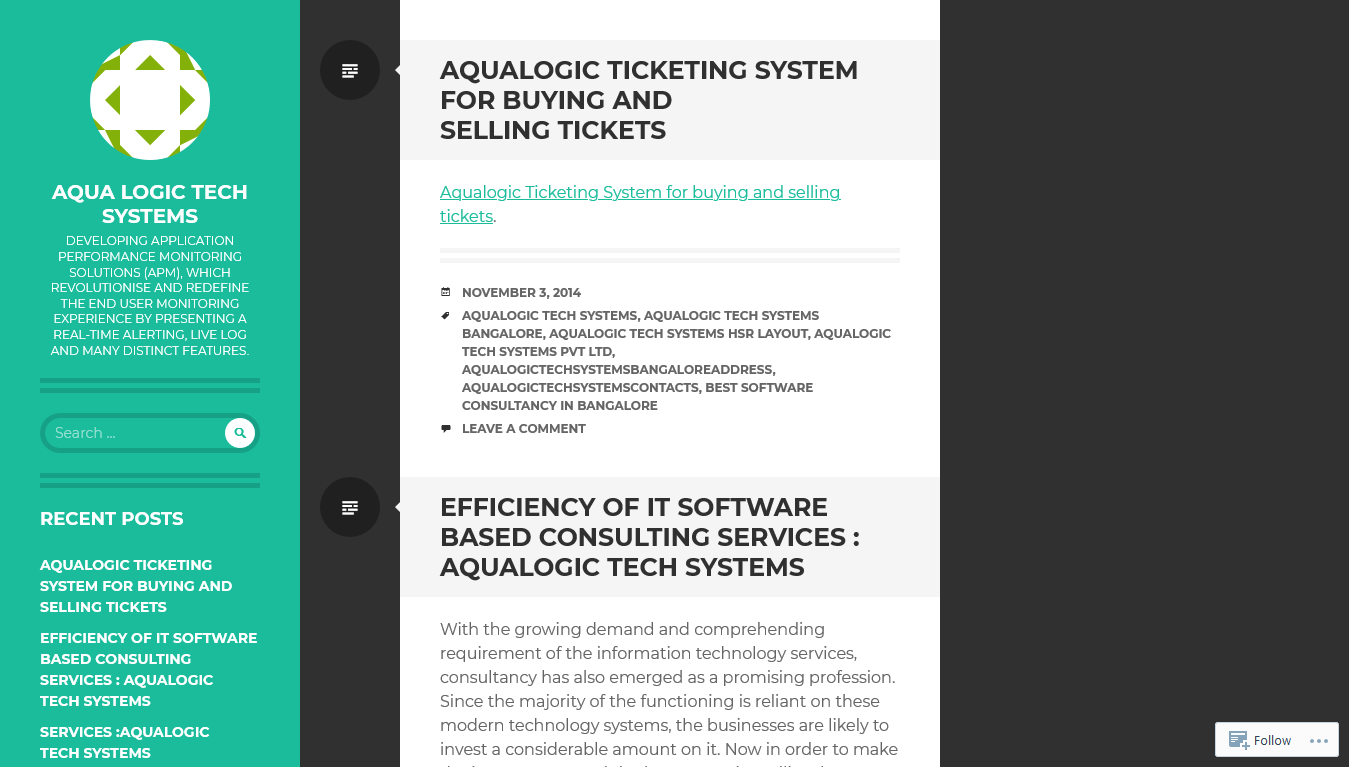 Features of Aqualogic Tech System:
This software supports all Windows & UNIX Operating Systems
It offers live log feature of ALR
This logging feature prevents you from multiple logins to different servers
ALR improves the turnaround time to troubleshoot and fix the production issues, thus achieving better SLA's.
---
This software has a complete up to date system to keep you aware of whatever is being sold or purchased through your company. It provides a summary of the business you are dealing with. It is a comprehensive analogue to the activities your desk is performing while being at work. You do not have any need to take excessive pain about the data collection regarding the ticketing system. Instead, you may find a summary of the detailed work on the desktop.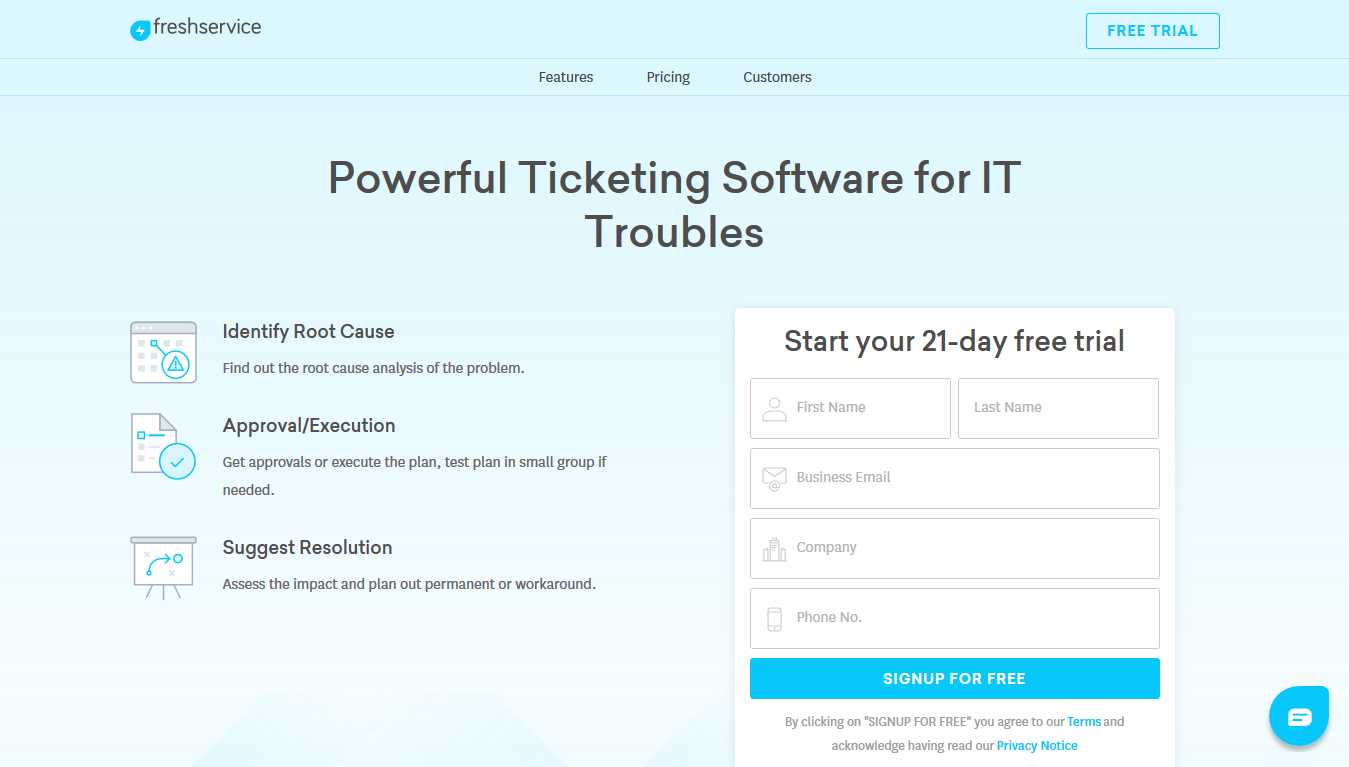 Features of Fresh Service:
It helps you creating a work desk to deal with all your related problems
It helps in maintaining the workflow of the business
It saves alot of time by offering separate window for ticketing
24/7 server support supports server
The software helps in enhancing productivity
---
This software is designed to cater all your requirements at one solid platform. ChoiceCRM not only helps in ticketing but also aids you in maintaining the good relationship with the customers. The software offers more valuable space for saving your data and offers you a review whenever it is feasible for you. The software is equipped with all the basic tools that are mandatory for your service.
Features of Choice Ticketing:
The software helps in gathering information and tracking interactions for better business management
It helps you in maintaining your business flow
The software offers fully customizable management dashboard
---
Conclusion
The basic function of a ticketing system is to help the IT support to work more efficiently.  It helps the organization to get relief from the extra burden of calculating the revenues, customers retention and other related issues. It also helps in improving the brand image that gives an additional boost to the business.
You May Also Like:-