The 9 Best Social Networking Software
Are you looking for some of the best social networking software?
Social networking is a practice, which is, used for expanding business or social contacts by making different new connections through social media sites or through individuals.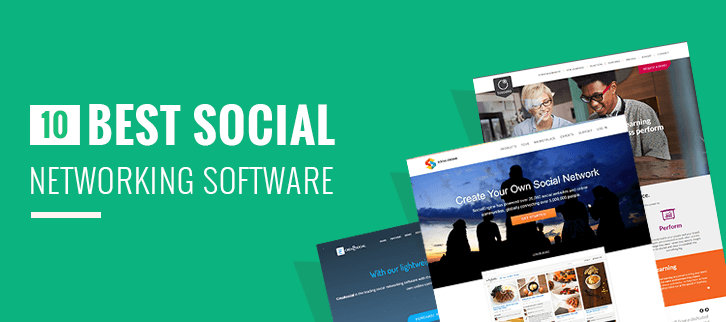 Social networking established interconnection online communities, which help people in making contacts. By making use of social networking, people will be able to contact any other member.
If you want to know about ten best social networking software's then you are in the right place.
Here, we have a list of ten best social networking software's provided, which will let you boost your business by making connections with people easily and conveniently.
Check all the services in detail as per your needs and choose service wisely.
---
Social Engine is a software suite, which allows creation of different customizable online communities. With help of Social Engine, you will have the freedom of maintaining fine-grained control over all other aspects of your content and your site.
Social Engine will let you to build a community, which is unique along with completely no powered by links. It will never stop you from serving your own advertisements or from moving your community.
Social engine is available with complete PHP source code, which will let you to easily integrate or add your custom features.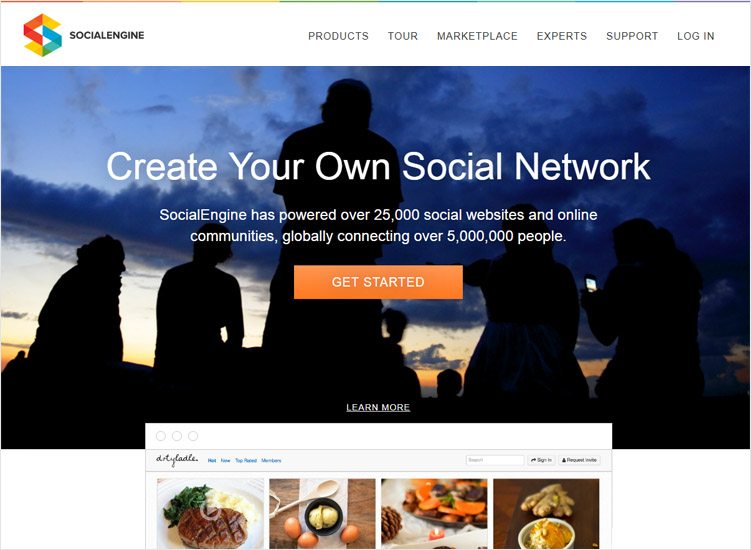 Key features of Social Engine:
Availability of multiple social network
Drag and drop content management
Accessibility of moderators and membership level
Get easy development service for different custom projects
Buy third-party plugging and themes
Online support included
Up-to-date knowledgebase
Professional installation service
Professional installation service
Ready to go theme available with customizable layouts.
---
MooSocial is the best social networking software available, which is, used to create the social or online community site. Using mooSocial, start your site in minutes. Even without programming skills and without designing, it is easy to use.
It is, based on CakePHP 2 framework and is easy to customize. As compared to other social networking tools, mooSocial is a standalone tool, which means that there is no need to install a content management system, which is, used for running the tool.
You can easily customize your social site easily and quickly using this CMS-independent software.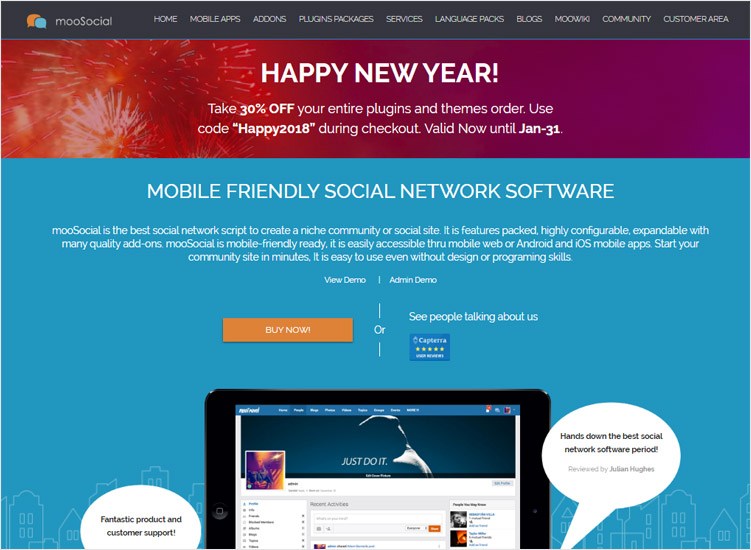 Key features of MooSocial:
Available plug-in system
Custom HTML block
User roles
Custom profile fields
Payment gateway
Hash tag
Powerful admin panel
Full multi-language support
Bulk mail
Page Manager
Ads network support
RTF language support
SQL, XSS injections
Full HTTP/SSL support
Customizable email templates
Membership subscription
User tag.
---
Schoology is an inventive learning management system and one of the best social networking tools. Shoology offers a collaborative blending learning experience, which is helpful in making traditional LMS more effective.
This particular tool gives a flexible training platform, which is helpful in systemizing content management. Schoology makes it easier to share as well as develop academic content.
It is useful in integrating systematic process of content creation and management.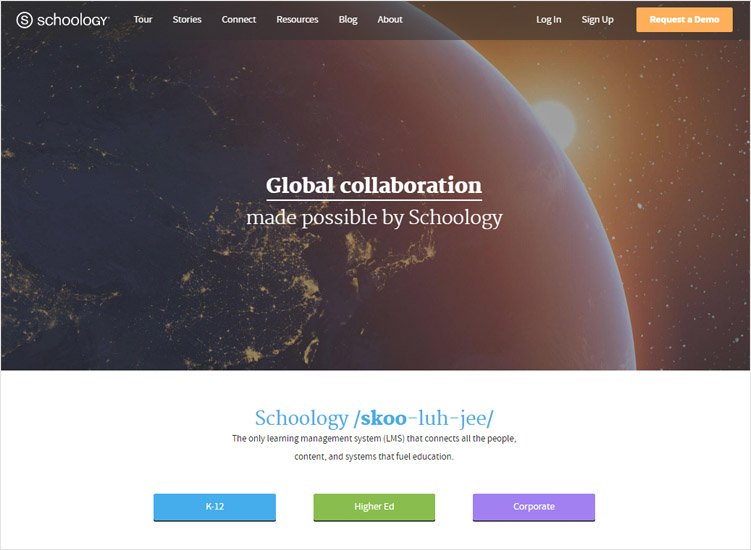 Key features of Schoology:
One of the best webpage creation tools
Create custom applications
Flawlessly integrate third-party programs
Availability of collaboration based interface
Best instructor tools which is used for course management and creation
Accessibility of global community for sharing resources
performance-based analytics and automate grading system
Centralize online educational activity
Advanced analytics
Curriculum management
Resource sharing instructors and centres
Align content to common core and state standards
Automatically updating system of online grading
Open-access integration platform
Student information systems integration.
---
Tessello is a collaborative learning platform which will help your business to perform better. It is one of the best tools, which is, used for relationship building. Connect your associates to one another using tessello.
Using it, content and development opportunities are quiet easy to find. Your associates will build and grow their knowledge using this tool, which will help then in boosting their engagement and confidence.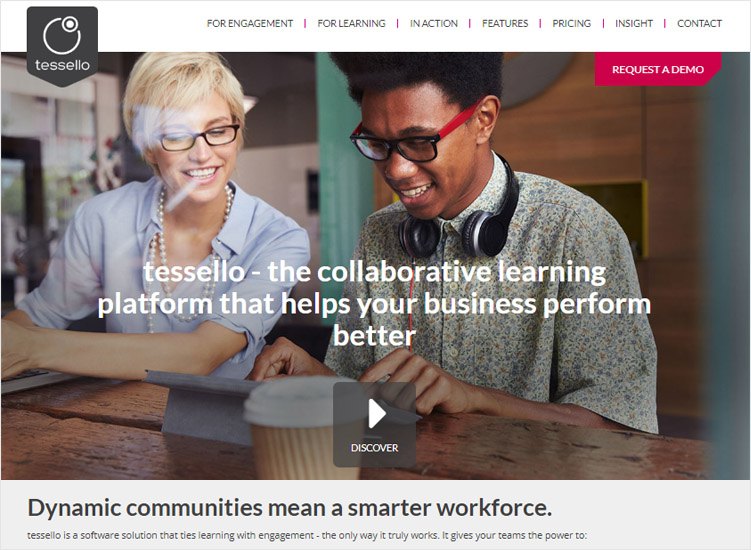 Key features of Tessello:
Tessello hosts and tracks any SCORM-compliant courses
Easily update existing content
Moderation capacity
Facility to upload any type of resource which include Word documents, PowerPoint, videos and much more
Create your own resource bank of content and title
Admin-controlled groups for unit/team discussions
Add content in a variety of languages
Learners can easily like and share content
Community interaction and peer-sharing
Comment on shared learning experiences
Reputation and engagement points.
---
Hallwaze offer a robust cloud based platform, which is useful in making communication and collaboration more interactive, social and super secure. By making use of Hallwaze, you can easily customize your feeds and platform dynamically.
All relevant documents are, contextually arranged in the functional group. It is one of the best interactive projects management tool with help of which, you can create project groups, track, and assign tasks to share documents, start conversations, and promote collaboration.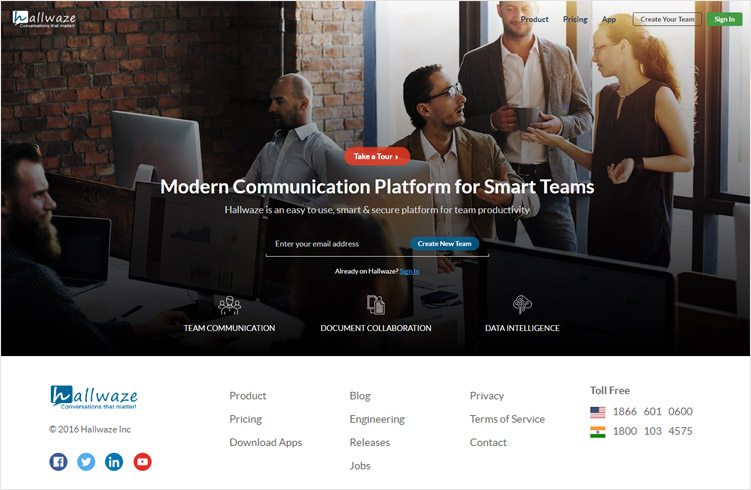 Key features of Hallwaze:
Customized collaboration
Intelligent profiling
Automated recommendations
File Sharing
Personalized sticky notes
Custom content feeds
Intelligent searching
Task and team management
Social media integration.
---
Jive products and solutions help your associates, customers and partners work better. It gives you one place with everything, which you need to get your job done. It is easy and quick to use for organizations of any size for solving real business challenges.
Using jive social networking software, empower your department, office and team with pages and sites that speed up the key business process.
It is integrated with mobile apps that link you up with your team and department where you can easily receive latest updates, access data etc.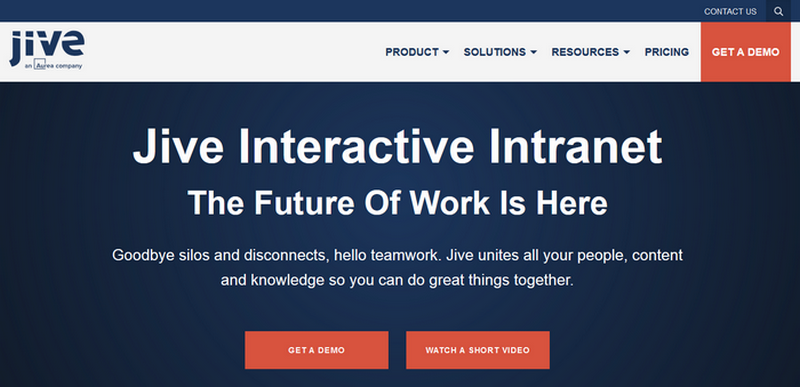 Key features of Jive:
Data export service
Community sentiment analysis
Profiles
Groups
Blogs
Discussions
Smart search
Document collaboration
Events
Streamlined administration
Ready-to-use sites and availability of pages for your business users
Enterprise-grade security, ISO 27001:2013 certified
Automatic news streams subscription
Appealing and configurable news page
Your Jive intranet on the go
Find the people you need in a mobile employee directory
Message teams and individuals in real time
Massive integrations with Outlook, Gmail, Box, Google Drive, and more
Community manager reports
Engagement analytics dashboard
Content-level impact metrics.
---
Crea8socialPro is powerful software, which is used for creating social networking sites along with great speed and modern features, which you will not find anywhere else.
Using Crea8socialPRO software, you can create any kind of social networking site of fashion, lifestyle, or general social network.
It is available with powerful and adequate cache system. By making use of this powerful software, you can easily serve millions of concurrent users.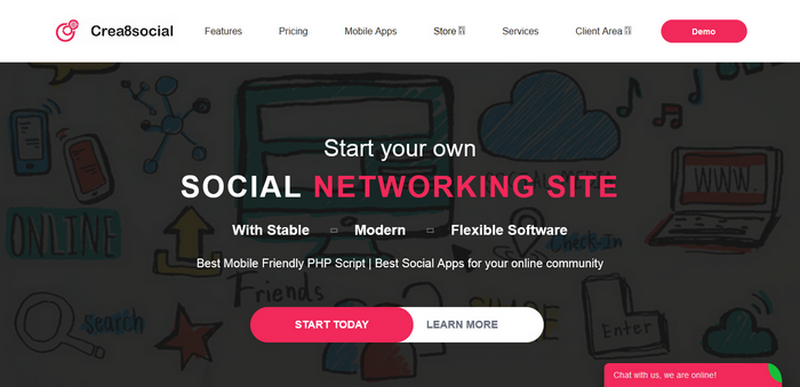 Key features of Crea8socialPRO:
One-time payment
Instant download after purchase
Five minutes installation process
Spam protection and maximum security available
Content management system
Reaction system
Social integration Facebook, Twitter etc
Membership system
Announcement from admin panel
Plugging Management
Payment gateway
Multi-Lingual with RTL Support
Content Delivery Network
Members Activities log
Advance Advertising system
Emoticons and stickers
Advance newsletter.
---
Bitrix 24 is a communication and collaboration platform, which cover internal as well as external operations. It provides different tools for document sharing, task management for providing maximum efficiency of communications and work.
Bitrix 24 offers a practical solution for managing a company. It offers a solution, which is ideal for small business and is suitable for other big organizations.
Bitrix 24 will let you to easily store, share, search, and discuss documents. It is also useful in managing external communication along with extranet and CRM with minimal navigation.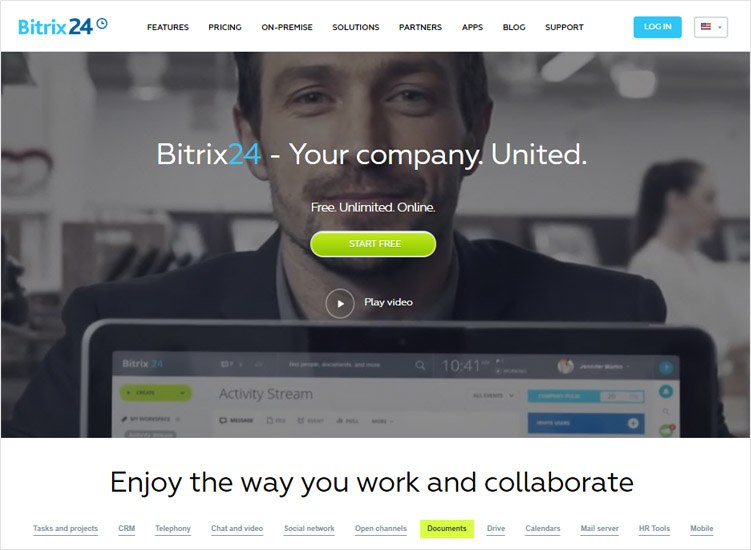 Key features of Bitrix 24:
CRM, document, hr and financial workflows
Built-in CRM with billing reports, and invoicing, email
File sharing and versioning
Task and team management
Social media integration
Instant messaging, video chats, group chats, activity stream
Collaborated with email.
---
Hoop.la is a simple and flexible interface, which make it easy for anyone to manage an online community. It is accessible with mobile friendly interface, which make it easier to use Hoop.la in all devices.
It integrates with existing CRM, which create competitions, contest and leaderboards to sales metrics. Hoop.la customizable and animated leaderboards display every team member progress, which is useful in keeping everyone engaged and competing.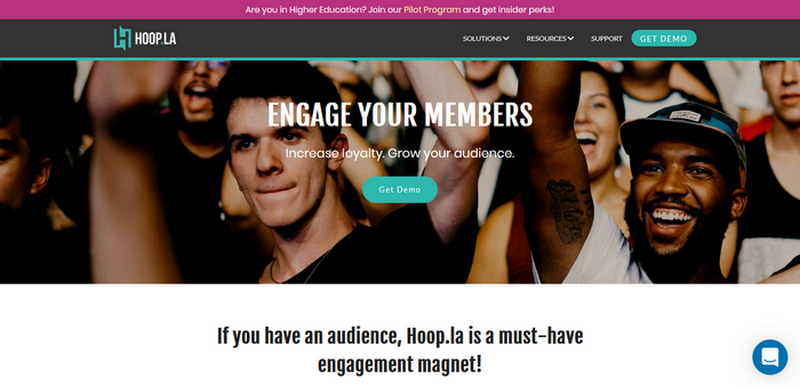 Key features of Hoop.la:
Advanced reporting
Multi-author blogging
Forums
Chat events and chartrooms
Premium memberships
Email and system alert notifications
Custom themes and design
Groups
Calendar events
Surveys
Access custom CSS
File upload (photos, video, files)
Custom pages
Single sign-on
Full text customization
Robust member profiles
Member leaderboard
API
Full image set customization
SSL encryption.
---
Conclusion
Social networking is the best online platform, which is, used to build social relations and social networks.
By making use of these above-mentioned ten best social networking services, you can easily improve your business standards.
In addition to the social media platform, the capacity of social interaction is, increasingly built into different business applications.
You May Also Like: