The 10 Best Business Management Software
Are you looking for business management software with help of which you can systematically manage your business?
If yes, then you do not need to go anywhere else.
---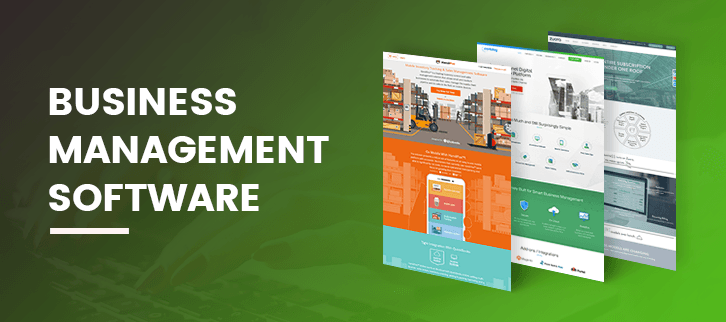 ---
Here we will provide you with some of the best business management software, which will let you increase your business profit.
Business application or business management software is a set of computer programs, which is, used by business users for performing different business functions.
These business applications are, used for increasing productivity and are also, used to perform business functions accurately.
Have a look at the ten best business management software in detail.
---
1. Officewise
Officewise is easy to use and affordable online system, which will really help you in saving your time and money. By making use of Officewise, user can easily create and purchase order, submit theme further for approval or they can also send it directly.
It provides facility to user to enter budgets, record journal entries and run more than fifty different reports. Moreover this is one of the best tools, which can be, used for managing finance.
---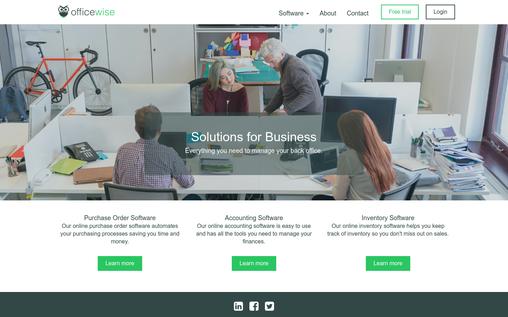 ---
Key features of Officewise:
Accounts receivable
Accounts payable
Bank reconciliation
Cash management
Billing and invoicing
Collections
CPA firms
Consolidation
Expense tracking
Fund accounting
Fixed Asset management
General ledger
Project accounting
Government
Purchasing
Spend management
Revenue recognition
Tax management
Trust accounting
---
2. TapHunter
Taphunter is one of the best business management software, which is easily customizable along with CSS. Colors along with size of the text are customizable.
It is available with more than a hundred years of combined beverage industrial experience. Now easily improve the standard of your online business site using TapHunter business management software.
Using TapHunters, you can easily manage your records and manage purchase order easily. It is available with different amazing features some of the best key features are, mentioned below
---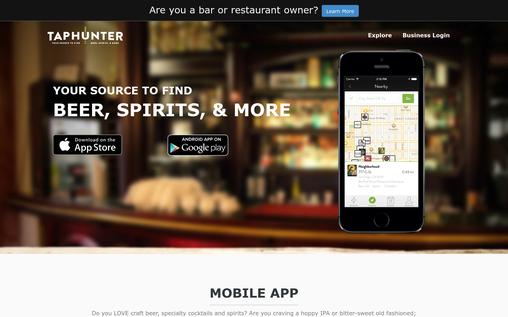 ---
Key features of TapHunter:
Inventory optimization
Cost tracking
Inventory overview
Order entry
Multi-location
Purchase order management
Search or filter
Reorder management
Supplier management
---
3. Windward System 5
Windward System 5 is extremely adaptable and is available with different specialized functions such as serial number tracking, barcode scanning, labour costs, unit tracking signature capture and much more.
This service is, built with feedback of business owners in more than twenty industries and with decades of refinement.
Using this software, you can easily integrate with other software's. Using Windward System 5, you can easily gain the visibility of the business owners.
---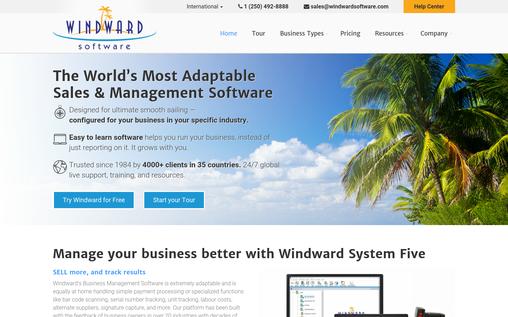 ---
Key features of Windward System 5:
Generates promotions that can move surplus stock
Scans items' barcodes during checkout
On-premise point of sale software solution
It is designed for a variety of retail store types
Stores purchasing history in a CRM database and all customer information
Can send out quotes, invoices to online users and order confirmations
Tracks all inventory location and levels
---
4. CashFootprint
CasFootPrint is one of the best retail points of sale software application, which will help you to keep track of your user's history, manage your inventory, securely process transactions, and manage associate access.
Using CasFootPrint, know where your business is, headed by tracking it. With the availability of different integrated features such as loyalty points, store credit, Professional offers, gift card tracking which will surely help you to manage your business in a better way.
---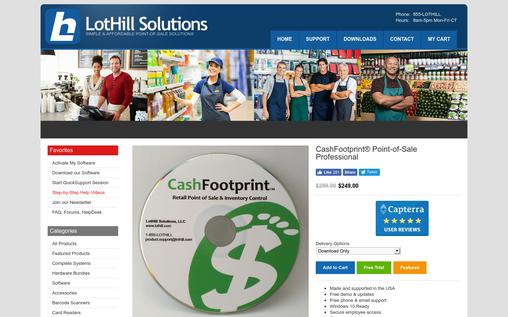 ---
Key features of CashFootPrint:
Commission management
Touchscreen
Barcode scanning
Customer account profiles
Gift card management
Discount management
Inventory management
Ordering automation
Loyalty program support
Pricing management
Returns tracking
Restaurant POS
Sales tracking
---
5. Contalog
Contalog is an omnichannel or multi-channel digital commerce, which is, designed to help people in easy managing of business and help them in boosting their selling opportunities.
This particular application was, started as an order management and digital catalogue solution but over the time, it has evolved into a commercial platform for business to customer or business to business selling.
Contalog is the best tool used for engaging customers by providing users with user analytic and report generation features, which are necessary for improving business performance.
It is also available with easy to use interface, which grabs inventory and orders from different channel accounts, which results in better management.
---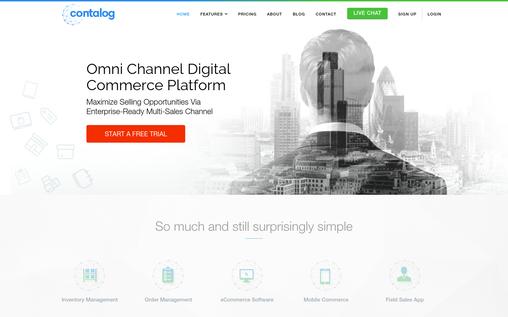 ---
Key features of Contalog:
Order management
Inventory management
eCommerce software
Field Sales app
Mobile commerce
B2B eCommerce store
Digital catalog
Product info management
Instore experience
---
6. HandiFox
HandiFox is a sales management and mobile inventory tracking solution, which permit small businesses to easily automate sales and have a comprehensive inventory control.
This software is intuitive upfront and is easy so that users can easily use it without facing any kind of problem.
Using this application, you can easily build high quality of products along with a strong sense of usability for the users.
It is available with different amazing features, which will surely help you to grow your business.
---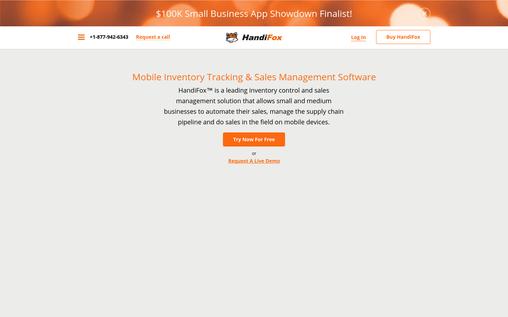 ---
Key features of HandiFox:
Barcoding / RFID
Custom pricing models
Inventory optimization
Inventory overview
Multi-location
Order entry
Purchase order management
Reorder management
Search / filter
Shipping management
Supplier management
Traceability
Transfer management
Warehouse management
---
7. Primaseller
Primaseller is an order management and cloud-based inventory management system which is designed for online as well as offline channel sale.
It is one of the best software with help of which you can easily add products for selling and purchasing orders by scanning them. Using Primaseller, you can easily print barcodes, which will be, based on your requirements.
Also, it provide you with purchase order generation software which is helpful in tracking your inventory and is helpful in improving inventory turnover ratio by adopting the right technology.
---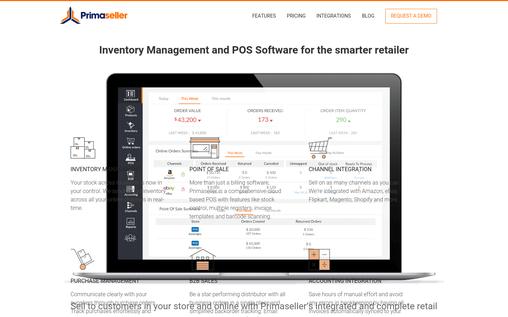 ---
Key features of Primaseller :
Multi-channel
Centralized inventory management
Multi-store management
Barcode generation & printing
Sales tax management
Barcode scanning
Purchase order generation
Stock transfers
Payment tracking
Refunds
Split payments
Customizable invoice templates
User permissions management
Customizable branding
Multiple currencies
eCommerce integrations
Accounting integrations
Shipping provider assignment
Spend tracking
Purchasing management
Back-order management
Digital product catalogue
Real-time inventory sync
Point of sale (POS)
---
8. Infinity
Infinity is, known for providing their clients with a better solution for benefits administration and enrolment at an affordable and reasonable price as compared to the market.
It is a flash grip product, which is, used for demonstrating the company's ability to improve the business standard. This platform, which helps businesses to gain control over managing and tracking of their respective assets.
One can use Infinity in simplifying asset management process by eliminating spreadsheets out of the equation and offer businesses with reports and dashboards, which make assigning, tracking, maintaining as well as discarding assets easily.
---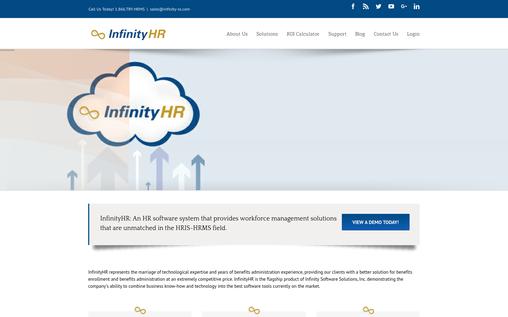 ---
Key features of Infinity:
Easy asset management
Work management
Service management
Materials management
Procurement management
Contract management
---
9. Solid Commerce
Solid Commerce enables their sellers to easily manage their inventory easily across different multiple websites and marketplaces.
It provides you with a solution for your vendor and order management, inventory control, marketplace listing, re-pricing, shipping, and warehousing.
This one is an innovative web-based software, which is, used in maximizing online retail and profit. Solid Commerce is available with a hundred percent web-based features and is one of the best tools, which will help you to grow your business online.
---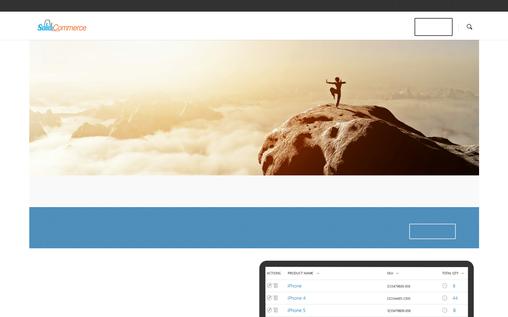 ---
Key features of Solid Commerce :
Amazon seller solution
Integration with
3D cart, ,
BigCommerce, Volusion, and Magento
Vendor order management
Vendor inventory management
Built-in business intelligence reports
Order management and
Fulfillment
Amazon
repricer
Vendor order management
Kitting
and bundling
Product creation and management
Listings management
Inventory management
Sears seller solution
eBay seller solution
Price management
Data export and retrieval
QuickBooks integration
---
10. Stock and Buy
Keep your online trade running smoothly by easily tracking your inventory and orders at different channels from one particular location.
Stock and buy also make sure that available stock quantity as well as shipping status in sync with each channel. This application, work by monitoring inventory data and new orders in exact time.
Using stock and buy, you can import your products from your sales channels at any specific time, which you want.
---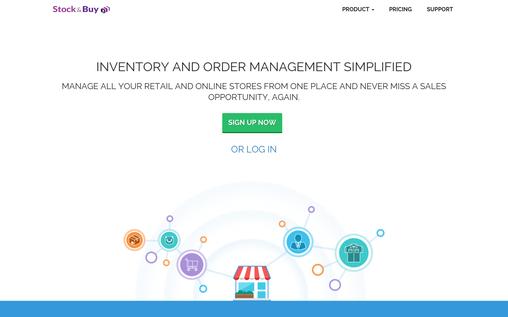 ---
Key features of Stock and Buy:
Automatic Purchase orders generation and inventory forecasting
Automatic inventory updates
Sales orders, Purchase orders, invoices, payments and shipments
Manage all your users along with suppliers from one place
Predict your stock, track it, optimize it easily
Receive all orders made through the Shopify POS
Automatic updates of order status from all your installed sales channels
Import your products from sales channels at any time
Multi-user support
Awesome product bundling support
Full multi-currency support in both sales and purchase orders
Lots of tracking support
---
Conclusion
Now you can easily boost your business and enhance your business profit using these above mentioned top ten-business management software's.
Business management software's are, used for classifying integrated applications, which are helpful in running a business. These above-mentioned software are helpful in accounting, contact management, inventory management, order invoicing, and entry.
You May Also Like: