The 10 Best Speech Recognition Software
Speech or Voice recognition software help users to convert their oral speech into written text with the help of a microphone. This software were primarily used in the medical field and gradually became popular with other fields of the profession as well. It helps to increase productivity by decreasing the time immensely that is generally taken by a transcriptionist. It is hugely helpful for physically disabled people or for those who suffer from cognitive disabilities. However, it does have a few errors but is comparatively much less than manually created transcripts.
These are the Top 10 Most Effective Speech Recognition Software that is the "Best in the Industry".
---
The Best Speech Recognition Software
Compared (in full)
Check all the services in detail as per your needs and choose service wisely – by the end, you'll know exactly which one is the right option for you.
1. Dragon Naturally Speaking
Dragon Naturally Speaking is a market dictator in Voice Recognition Software industry and is available for students, professionals and for enterprises as well. It helps you to create status updates, generate reports and spreadsheets and much more. It is three times more effective than its other competitors and is 99% accurate in a speech to text conversion.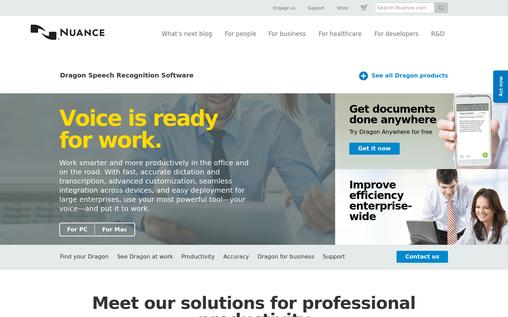 Key features of Dragon Naturally Speaking:
It has the Super Fast Dictation ability and has High Recognition Accuracy that gradually improves as it adapts to your voice.
Integrate with Professional grade Dragon Anywhere for iOS and Android and edit your documents from wherever you want.
Create easy and simple voice commands for repetitive tasks, include customized terminologies for perfect recognition of the industry/corporate terms, synonyms/acronyms or for everyday personally preferred words.
There are customized packages for different segments and starts from $300 for a lifetime.
---
2. Voice Finger
The most stunning feature of Voice Finger is that not only it assists you with the speech to text conversion, but also helps you to gain full control over your mouse and keyboard without even touching them. Other software requires tedious voice commands for simpler activities, but Voice Finger is an innovative tool that uses easy voice commands to perform repetitive tasks and enables absolutely Zero Computer Contact.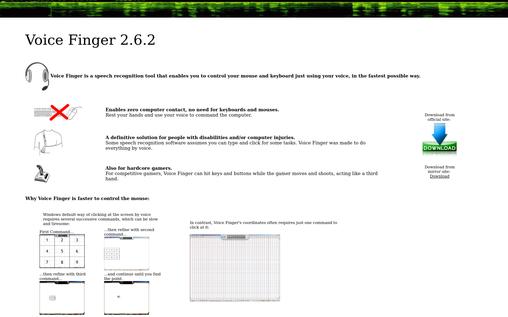 Key features of Voice Finger:
Definitive solution for users suffering from physical or computer injuries. In other software, there are a few commands that cannot be operated without a few clicks. Voice Finger needs none at all.
Absolutely suitable for hardcore gamers. They can easily move and shoot while Voice Finger does the work of pressing keys and buttons.
The Full Version is available for download at $9.99 for a lifetime.
It allows all the Windows Voice Recognition Commands and includes all its other commands upon it.3.
---
3. Speechnotes
Speechnotes is a very powerful online speech-enabled notepad that is intended to empower your ideas by implementing a very efficient & clean design so that you can easily focus on your ideas. And the best part is – it is absolutely FREE to use. Speechnotes also allow you to move seamlessly from voice-typing to key-typing according to your comfort. There is no need to go through any App mode and can also insert punctuation marks just by voice commands.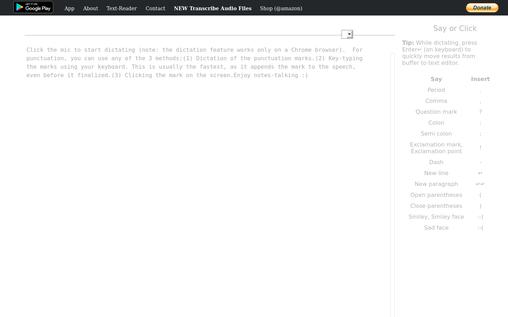 Key features of Speechnotes:
It works completely in Chrome browser and you start working right away without any download, installation or even any registration.
Auto Save feature saves your document in real time every time you edit so that you do not need to do it manually.
You can easily export it to Google Drive and download it as a document in your system. It is based on Google's premium speech-recognition engines that provide higher than 90% accuracy when you are using voice to type your documents.
Since your speeches are sent to Google's speech-recognition engines, Speechnotes do not save any of your documents in their internal servers and does not violate any Privacy rules.
---
4. Briana
Presenting you Braina, the world's best speech recognition program that allows you to simply convert speech to text, update status on social networks, play your favorite videos & songs, search the entire web, open new websites & programs, look out for information and much more.The most amazing feature of Briana is that it supports 40 different languages so that you can convert your speech in any language you want. You can even fill out online forms and dictate text to the word processor, such as Microsoft Word.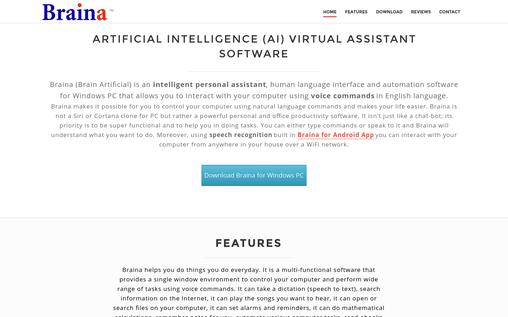 Key features of Braina:
Braina easily supports inbuilt microphones so you don't need to use any headset.
You can use the Braina App for Android that helps you to convert your mobile into a microhone so that you can command Braina on your PC to dictate texts in case you do not have an inbuilt microphone in your system.
It also works as a Personal Virtual Assistant and is 3 times faster than key-typing.
It provides high-end accuracy while voice typing your documents. It also offers very easy and simple voice commands for dictation purposes.
You can use Braina Pro for 1 year starting from $29. It also offers a Free Version that can be easily downloaded.
---
5. Speechlogger
Speechlogger is a powerful speech to text converter and immediate voice translation online app. It is formulated on the latest technology of Google's speech-to-text and offers high-end accuracy. It is the only online App that offers auto save, auto punctuation, in-text editing, timestamps, Audio file transcription, the export option and much more. It does not need any kind of registration and is absolutely free to use.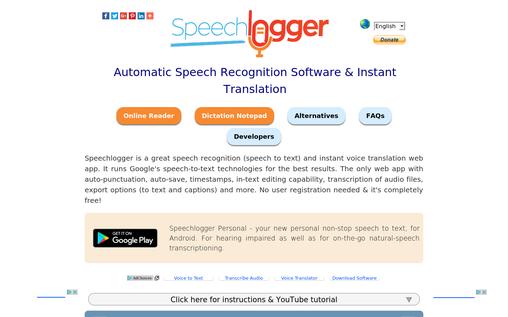 Key features of Speechlogger:
It offers amazing phone caption for people who have hearing disabilities. You can easily connect with your laptop and run Speechlogger. It is also helpful in face to face communication.
It also helps you to learn different foreign languages. Speak in your native language and Speechlogger will translate it for you.
You can now enjoy any video, movie or other audio files in any foreign language. Speechlogger will transcribe your audio files and create appropriate subtitles for better understanding.
---
6. Apple Dictation
Apple Dictation is another unique voice recognition, offering from Apple Inc. You can convert your speech to text with Apple Dictation and you can do the same even if you are not connected to the internet with an Enhanced Dictation feature. You can easily choose your preferred language and choose your dialect as well. Available exclusively for Apple products, Enhanced Dictation is offered in OS X Mavericks v10.9 or later versions.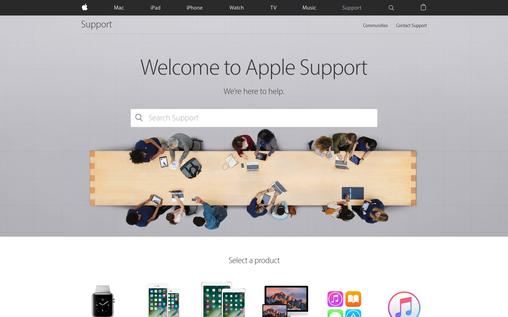 Key features of Apple Dictation:
Start your dictation with a single key and provides Advanced Dictation Commands for better speech to text conversion.
There are numerous commands to insert punctuation marks and for text formatting.
The Enhanced Dictation feature helps you to voice type instantly without any internet.
If not using Enhanced Dictation Mode, then your speech will be sent to Apple servers for conversion through Internet.
If you are using any Apple product, the features of Apple Dictation is already available in your device and there is no additional cost to use the features.
---
7. Google Cloud Speech API
Google Cloud Speech API allows developers to transform speech to text by the application of effective neural network models in a very user friendly way. It recognizes more than 80 different languages and other variants that can support your worldwide user base. You can easily transcribe your text dictating to your application's microphone, allow command-and-control through your voice as well as transcribe your audio files as well.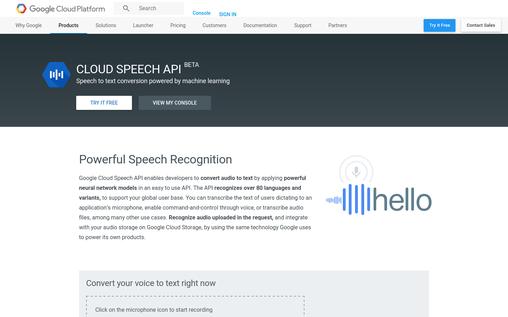 Key features of Google Cloud Speech API:
It can identify the audio uploaded and easily integrate your audio storage with Google Cloud Storage. Google uses the same technology to power its own devices.
It doesn't require any noise cancellation or advanced signal processing before sending the audio for conversion to Speech API. It can comprehend noisy audio from any environment.
It provides Real-Time Conversions, Word Hints for customized vocabulary, Streaming Recognition and Inappropriate Content Filtering in text results in case of certain languages.
It is free for 60 minutes/month and then there will be a minimal charge of $0.006 per 15 seconds.
---
8. TalkTyper
TalkTyper is a great voice recognition software that is very easy and simple to use. It can be used on any device and offers 11 different language versions that make it even more easy to use. It can be exclusively used in the Chrome browser and is powered by Google's Speech recognition technology.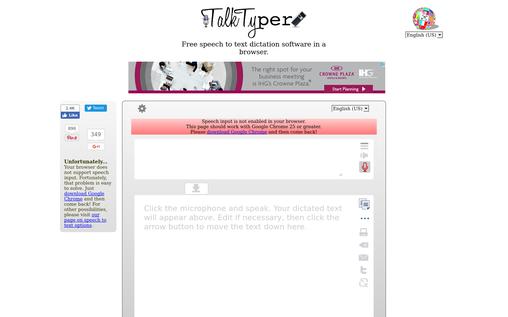 Key features of TalkTyper:
It offers premium accuracy level and you can easily use it to post blogs, tweet, statuses on social media, send email, and much more.
It works seamlessly on any operating system and across all kinds of devices and microphones.
It offers several voice commands to include punctuation marks and also provides options for text formatting.
It is absolutely free to use and is a great alternative to other paid voice recognition software.
---
9. E-speaking
E-speaking is a simple software to assist you to run your computer, dictate your letters and emails and you can even have your system reads documents back to you. It can be easily operated in XP, Vista, Win7, Win8 and can seamlessly integrate with Microsoft Office. It has a very small file size and utilizes the latest technologies of Microsoft.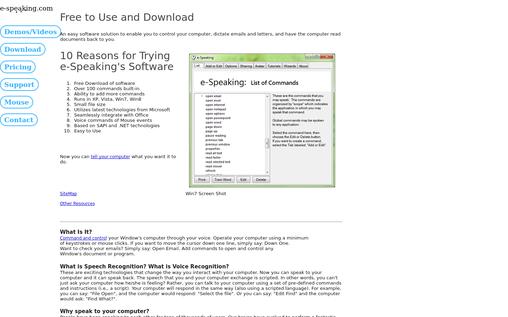 Key features of E-speaking:
The clearly marked buttons and its support services make it easy to learn.
E-speaking offers more than 100 built-in commands and has the ability to include more commands for better voice to text conversion.
It is based on .NET and SAPI technologies and is very easy to use. You can control your mouse and keyboard as well.
It offers the Free download for 30 days and after that, you have to buy the license which costs only $14 for the lifetime.
---
10. Vestec
Vestec supports many keywords and can also identify the users' natural speech dialect easily. It also offers various solutions in the server, embedded or cloud configurations for various other applications and is available in major languages. It has VASRE powered voice recognition engines and also features EVA-SDK that enables the integration of speech recognition abilities on any microprocessor of your choice. Natural Language Understanding enables conversations in virtually any industry, language or business process.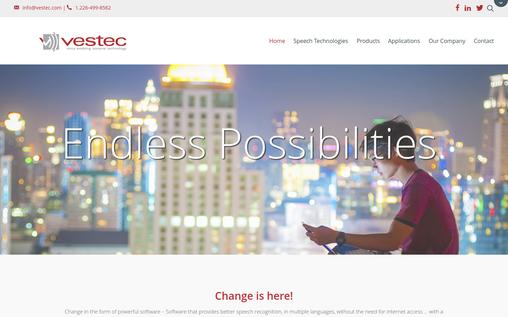 Key features of Vestec:
Many software faces user dialect issues. Vestec uses keyword spotting feature combined with semantic intent as well as contextual analysis to exactly understand what a speaker is saying.
Menu Navigation feature quickly routes you to the exact section in the menu list and eliminates the labor of finding the correct option through the massive network of features available.
It can intelligently identify, distinguish and flag any compliance irregularities and is perfect for any enterprise or business.
---
Conclusion:
Voice Recognition Software eases up your work, decreases labor and is very cost effective. Other than people with disabilities, it is also helpful for kids, aged people as well as uneducated or sparsely educated people who are not very well versed with technology. These top 10 Speech Recognition Software are the best ones that are available in the market and will create a huge difference in your professional and everyday work.
---
You May Also Like: