How does Unlocator work?
Editor Rating:





User Ratings:





(12)
Streaming has changed the way we watch TV; we can now view shows and movies on demand. But what happens when you are in an area where the streaming service you would like to use is geographically restricted? Software like Unlocator can be extremely useful in such circumstances.
What is Unlocator?
Unlocator is a Smart DNS service that allows you to unlock online content libraries. Think Netflix, BBC iPlayer, HBO, Hulu and many more. Most of these services are restricted to certain regions.
Imagine, for example, that you have a Netflix US account that works perfectly well when you are at home, but when you go abroad on holiday you are not able to stream your favorite shows because there are geo-restrictions in the region you are visiting. You can catch up by installing Unlocator on your device.
Unlocator also doubles up as a VPN; you can use it to encrypt your data and remain anonymous online.
How does Unlocator work?
Netflix, and other streaming services, usually sign agreements with every country where they stream content. Not all countries have signed licensing agreements, so content in these areas is restricted. Your Netflix account may work perfectly well in one country and fail in another because there are no agreements to stream services in that area.
Unlocator is able to bypass these restrictions. You can access content from anywhere in the world at any time.
How can companies block users?
When you search for any show or movie, the information is sent to a server, which relays your request to a Netflix server. Part of the information that is sent includes your IP address and from this they can tell where you are located. If you are in a country that is restricted, your search is immediately shut down.
Unlocator's Smart DNS is able to overcome this by sending "wrong" information to the Netflix server. When you search for a show or a movie, the information is relayed to a special Unlocator server near you which spoofs your address before sending it on to the Netflix server.
By the time your request reaches the Netflix server it appears as if you are searching from a region that is allowed to access shows, movies and sports.
In countries like China and Russia, where a lot of content is banned, users are able to watch whatever they like because their requests are registered on Netflix servers as coming from countries where content is freely accessible.
Unlocator also hides your location. This is important especially in countries where content is banned, because users can suffer severe penalties for visiting sites that are not allowed.
The other great thing about Unlocator is that it gives you access to all the big sporting channels. You will be able to enjoy all major games, and you can watch football, hockey, tennis, golf and more.
How to use Unlocator?
You can use Unlocator on 58 different devices, including Windows devices, iOS devices, Google TV, Sharp Smart TV, NOW TV Box, Toshiba Smart TV, Amazon Fire TV, Sony Smart TV, Panasonic Smart TV, Samsung Smart TV, Xbox One and Xbox 360, Wii and Wii U, Apple TV and Kindle Fire.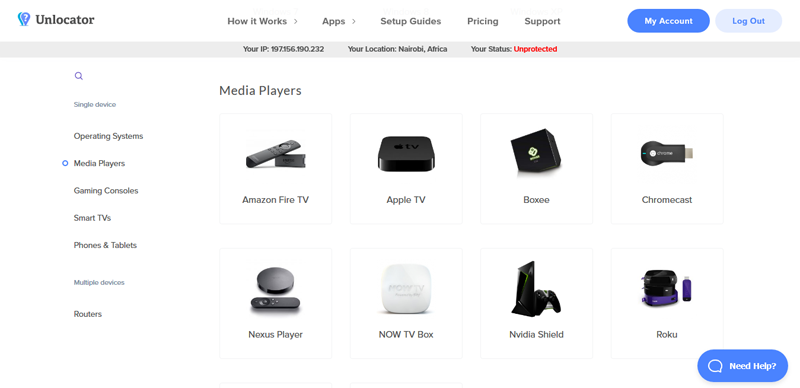 30-Day Money Back Guarantee
Getting it to work is easy. All you need to do is subscribe to the service. You can choose the 7-day free test period and then pay, or you can pay right away.
Once you have access you will be given directions on how to configure your device after which you can safely start streaming.
The software has a great user interface and you will get the hang of using it in no time at all. Customer service for this software is responsive, and if you get stuck you can refer to online documentation on their website, or you can live chat with one of the reps.
How do I set up Unlocator?
There are two ways you can set up Unlocator. You can configure it directly on a device, or you can configure your router. If you configure your router, any device that's connected to it will have access to Unlocator.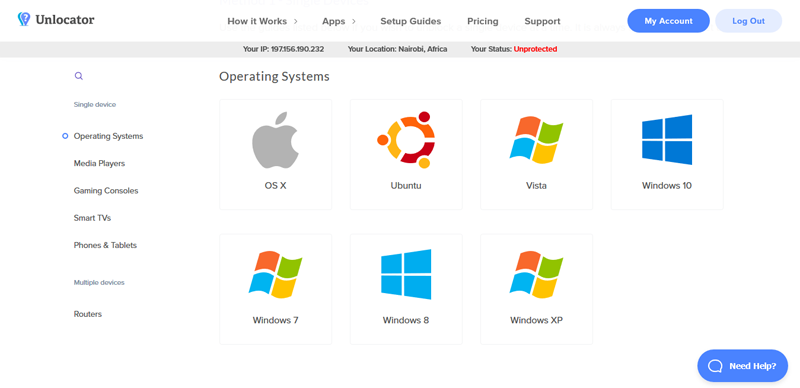 30-Day Money Back Guarantee
The setup process for different devices varies, and that's why there are detailed instructions on the Unlocator website on how to set up different devices. Visit their setup page to see how you can get Unlocator working on OS devices, Windows devices and android devices.
You will also find setup guides for media players like Amazon Fire TV, Apple TV, Boxee, Chromecast, Nexus Player, Now TV, Roku, Sonos and more.
Your gaming consoles are compatible so if you own a PlayStation 3, PlayStation 4, PlayStation Vita, Nintendo Wii, Nintendo Wii U, Nintendo Switch, Xbox 360 or Xbox One, configure it using the instructions provided on the website to get whatever content you want.
How to know if Unlocator is working?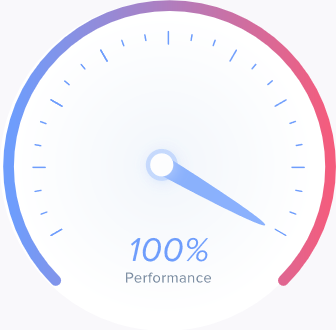 You should check your region's settings and make sure that your devices are properly configured. If everything is set up according to the instructions provided on the website you should be able to log into your Netflix, BBC iPlayer or any other account and stream content.
If you are not able to set up properly you can refer to the comprehensive troubleshooting guide that is on the Unlocator website. Alternatively, chat with one of the reps using live chat; they are quick to respond and are knowledgeable.
Conclusion
Unlocator Smart DNS is a great service for anyone who would like to access online content from anywhere in the world. It works by "spoofing" your IP address and allowing you to access content that would otherwise be restricted.
The software offers stable streaming speeds and access to more than 200 channels. It has an easy user interface and setup is straightforward, but if you have problems you can refer to the online setup guides or talk to a customer representative.