Surfshark For China: How To's & Tips
Read Review
View Listing
Editor Rating:





User Ratings:





(5)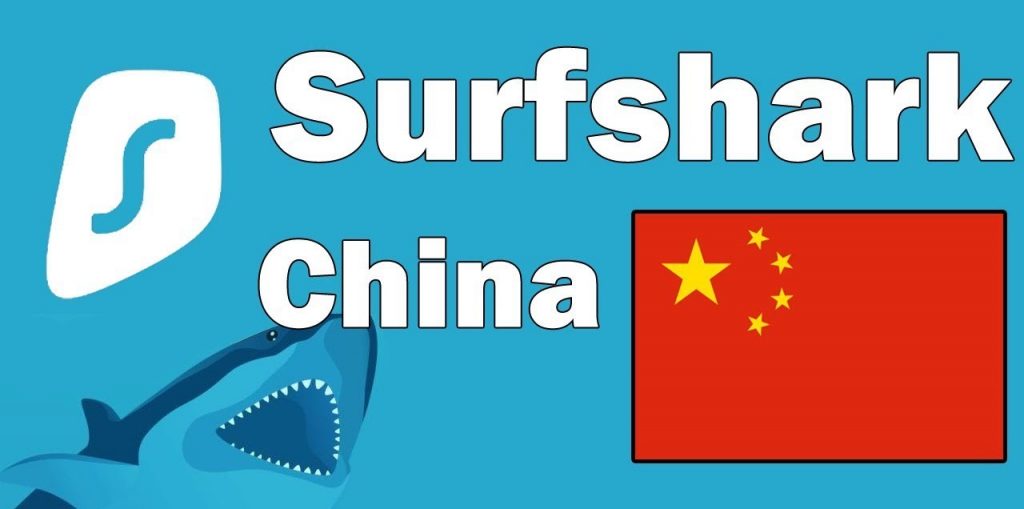 Surfshark is reliable and secure but not easy to set up in China. Read this guide to find out how to do it…
Surfshark is considered one of the best VPNs anywhere. It is fast, reliable and it uses the best security protocols in the industry to keep users anonymous. This VPN works very well in China. Despite being rather new in the market, it's just as good as some that have been around for years.
If you can successfully install Surfshark for China, you'll enjoy steady connectivity, reliability, security and good speeds. It also allows unlimited simultaneous connections.
So long as you're outside China, setting up and using Surfshark is a breeze. All you need to do is visit the website and buy one of their packages and then install it on your devices. An easy-to-use app will appear on your screen, and you can choose from one of its thousands of servers and connect right away.
However, while it works very well in China, setting it up isn't always easy. There are no guarantees that the app will work once you're in China. You may download and install the app before you arrive only to be disappointed after you arrive because you cannot connect.
This shouldn't deter you from using this excellent VPN. If you set it up manually, you'll be able to get it to work anywhere.
This post will discuss how to set up Surfshark for China with manual VPN and ShadowSocks.
But first, let's take a brief look at why you need Surfshark in China in the first place.
Click here to learn more about how Surfshark works…
---
The Great Firewall of China & Internet Censorship
In a nutshell, the government of China controls and censors what its citizens can see online. It uses the world's most sophisticated censorship system, known as the Great Wall of China. It is a combination of government policy and algorithms that block sites that the authorities don't consider ideal for citizens.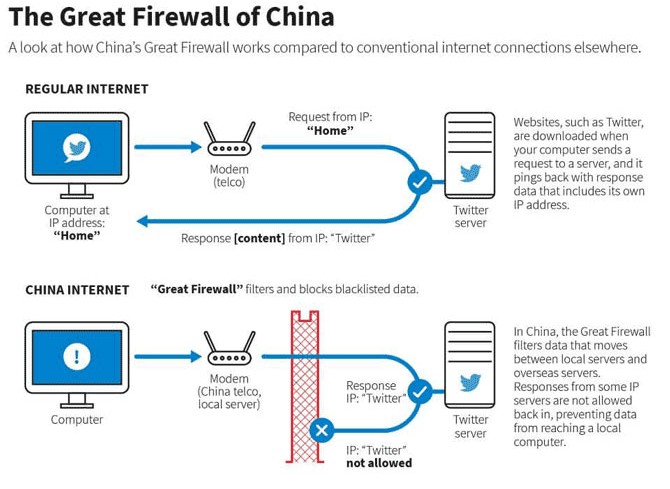 When you arrive in China, you are not able to access Google, Facebook, Twitter and other everyday sites that the rest of the world considers necessary for day-to-day living. Whether you're on a short visit to China or are there to do business in the long term, this can be a great inconvenience. You're essentially cut off from all your contacts.
The only way to get access to any website is to use a VPN. VPNs are designed to help users operate in stealth; anyone looking at your online activity isn't able to see what sites you visit or what kind of information you download and upload.
The only way to get access to any website is to use a VPN. VPNs are designed to help users operate in stealth; anyone looking at your online activity isn't able to see what sites you visit or what kind of information you download and upload.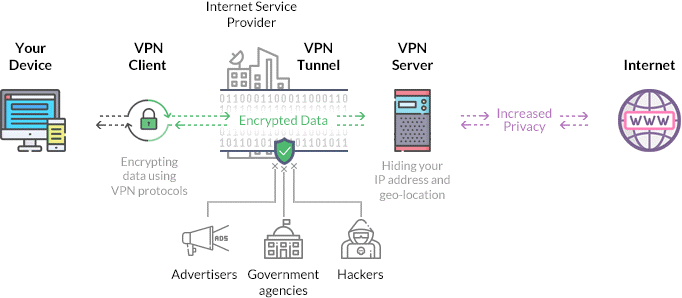 Surfshark for China is one of the best VPNs for bypassing the Great Firewall. It uses the best security protocols (WireGuard, OpenVPN and IKEv2) to obscure your location and encrypt your data.
However, what makes this VPN especially ideal for use in China is the fact that it uses ShadowSocks. This is an encrypted proxy that is designed specifically to deal with the Great Firewall. It is available on Android and Windows.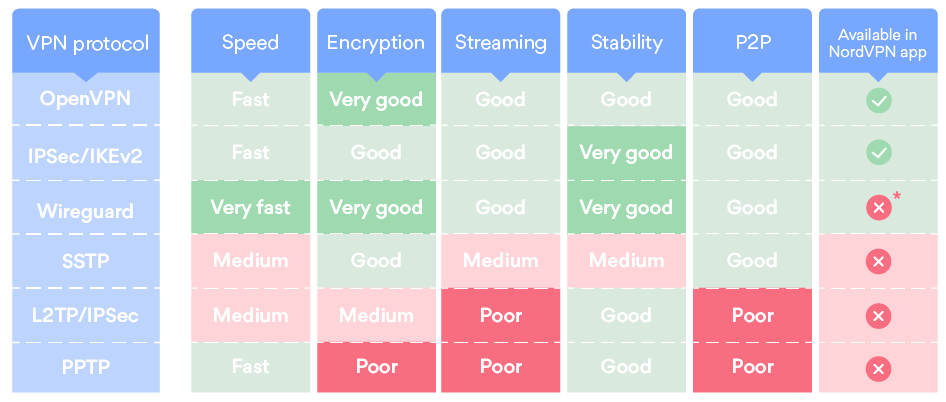 ---
How to Set Up Surfshark in China
Setting up Surfshark manually may seem a little complicated if you've never done it before, but if you follow these step-by-step guides you should be able to set it up successfully.
Method 1: Manual ShadowSocks
Step 1 – Log into your Surfshark account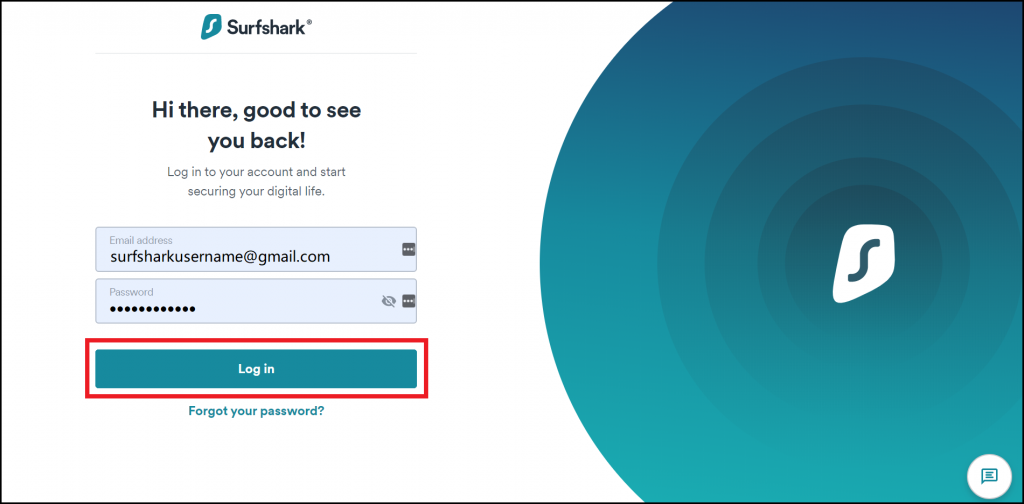 There are 3 subscription packages that you can choose from. The longer subscriptions offer better discounts, so you may want to pick a one-year package rather than a one-month package. Once you've subscribed you should log into your account.
Step 2 – Enable ShadowSocks

Click on "My Account" to see a tab called "Devices". Scroll to the bottom of the page until you come to "Advanced". Under it, you'll see the ShadowSocks tab. Click on "Enable ShadowSocks". It will bring you a ShadowSocks port and a password. Copy and paste them somewhere.
Step 3 – Download ShadowSocks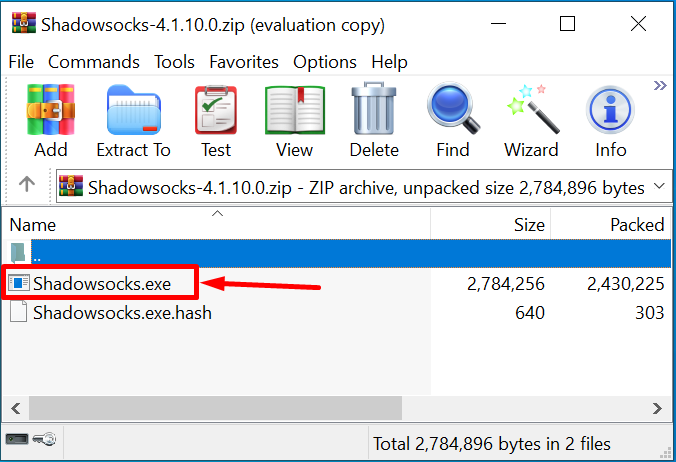 For this step, you need a working IP address. The Surfshark website says that you can enter hostnames directly, but this doesn't work because these have already been flagged by the Firewall.
To get working IPs, copy the server address and enter it here: OpenDNS CacheCheck website. You can check whether an IP address is blocked by pinging it.
Step 4 – Install the ShadowSocks client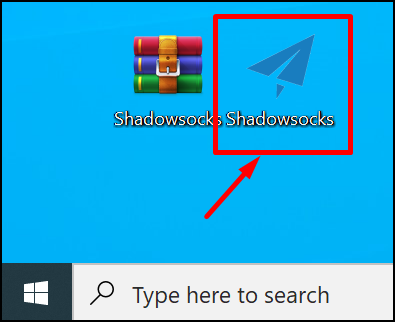 You can find it in Google Play Store. Type it into the search bar and then click install. After it installs click "Open". On the top right side of your screen, you'll see a paper icon that has a plus sign. Click on it.
It brings up "Profiles". Click on it and then choose "Manual Settings". In the server field, paste the IP address that you had obtained earlier, as well as the port and password.
For Encrypt Method, select "AES-256 GCM" and for Route select "All". Save the profile.
Now select the profile by clicking on it and then click on the paper airplane logo at the bottom of the screen to enable ShadowSocks.
You'll see a prompt asking you to accept the connection request. Click "Ok".
You are now connected to Surfshark. You can disconnect by clicking on the paper airplane.
Once the installation process is complete you should see the ShadowSocks icon somewhere on your screen.
Method 2: Manual OpenVPN
This method is a little bit easier. You can download the .ovpn config files from the Surfshark website.
Step 1 – Log into your account and then click on "Devices". Scroll to the bottom of the page and choose "Manual".
Step 2 – Go to "Credentials" and copy and paste the username and password somewhere.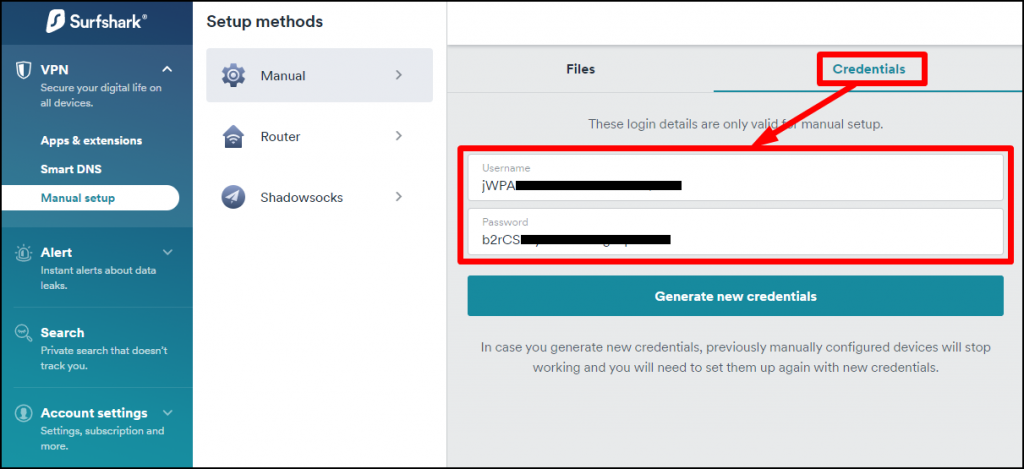 To do this, click "Ctrl+Alt+T" and open the terminal icon. When prompted, enter the following: sudo apt-get install openvpn unzip. You may be asked for a password. Type it in and press "Enter".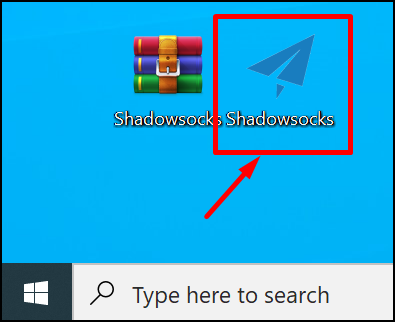 Step 4 – download the config files
To do this, you need to enter the following command to take you to the OpenVPN directory: cd /etc/openvpn. Download the OpenVPN configuration files and then type in the following command to extract the zip file: sudo unzip configurations.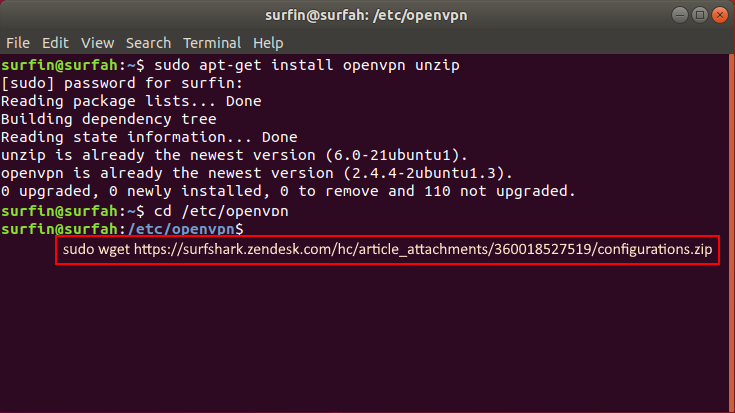 Step 4 – Type "ls" to see the list of available servers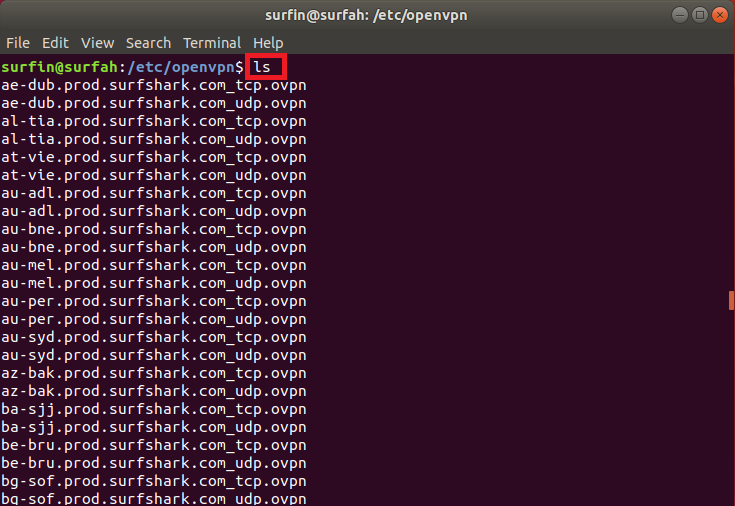 Step 5 – Connect to Surfshark
Choose a server from the list that you got above. Copy the hostname of the server.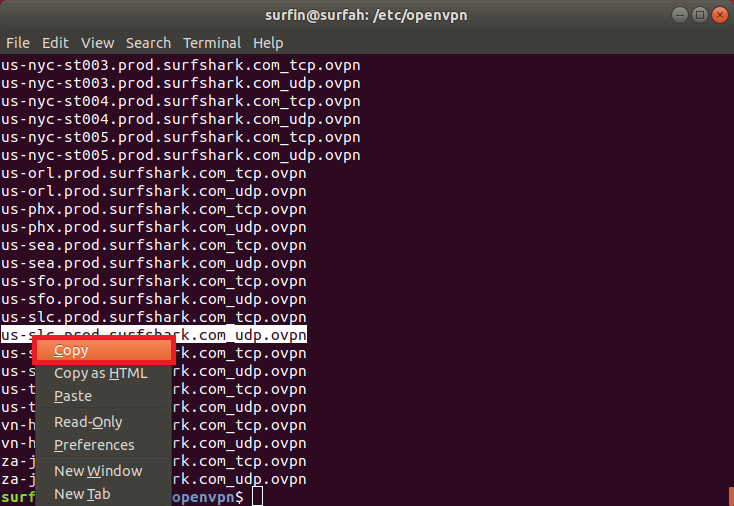 Paste the hostname of the server in the Linux terminal and press Enter.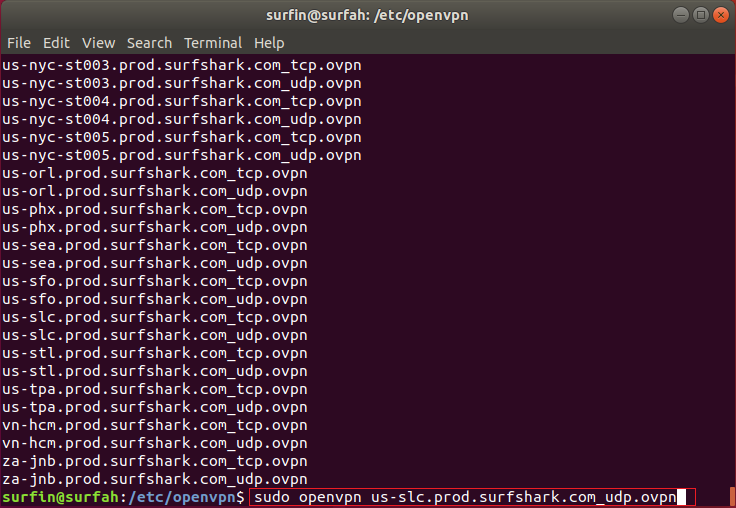 To connect the server, type: sudo openvpn followed by the server name that you just copied. Add the credentials (Username: , Password: ) that you collected earlier and press "Enter".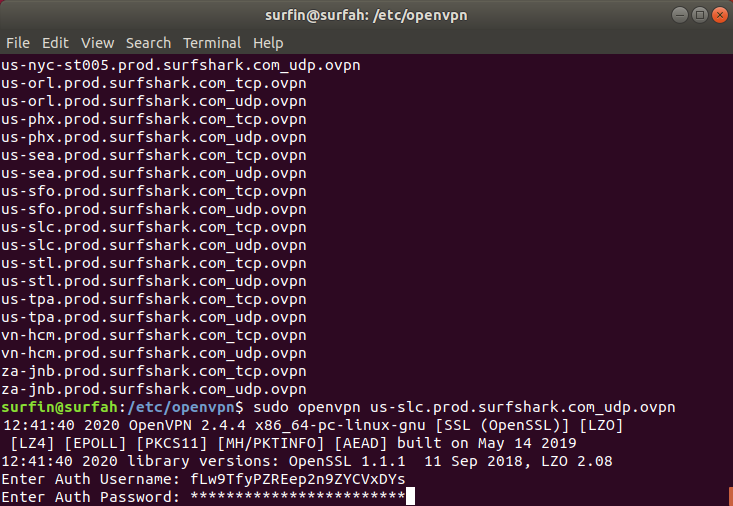 If you connect successfully, you'll see "Initialization Sequence Completed". It means that you're now connected to Surfshark for China and you can visit any website safely.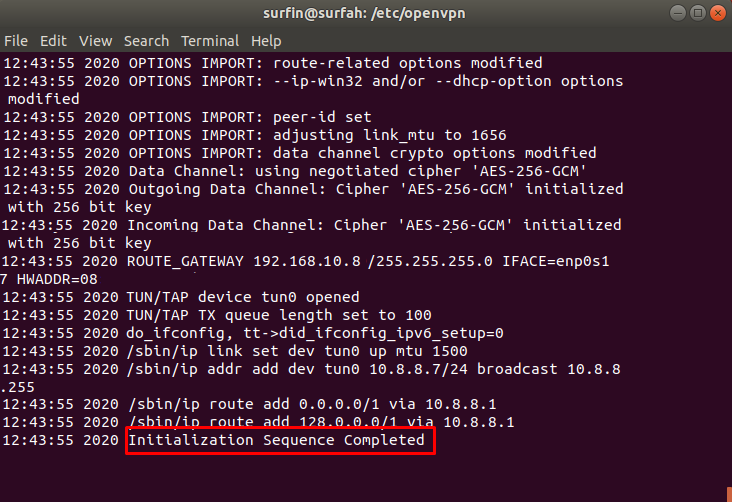 If you want to disconnect from Surfshark open the terminal icon and then press Ctrl+C.
---
FAQ
No, VPNs are not legal in China, and the Great Firewall routinely shuts down servers. However, the authorities do not actively look for them on people's devices because by their nature, they are hard to detect.
No visitor to China has been arrested and prosecuted for the use of a VPN so for the time being, it remains safe to use a VPN. The important thing is to make sure that you choose one that uses top-notch security protocols.
Can I use a free VPN in China?
There are free VPNs for China, but they are not reliable. They all come with some limitations. They include data limitations, slow speeds, unwanted ads and many of them collect user details that they sell to third parties. You are not guaranteed complete anonymity if you choose a free VPN.
What sites are banned in China?
The following sites and apps are banned, but you can access all of them using Surfshark for VPN.
Blocked Websites

Blocked Apps

Google Products
Youtube, Search, Images, Maps, Docs, Calendar, Drive among many other Google products…

Western Media
New York Times, BBC, Financial Times, Wall Street Journal, Reuters, CNN, TIME.

Social Media
Whatsapp, Instagram, Facebook (And Messenger), Snapchat, LINE, Telegram, Signal, Twitter, Pinterest, Tumblr, Flickr.

Streaming Sites
DailyMotion, Vimeo, Twitch, Periscope, Pandora, Spotify, Soundcloud

Search Engines
Google (text and voice), Amazon (Alexa), Wikipedia, DuckDuckGo

Misc. Sites
VPN Websites, Porn Websites, Politically Sensitive Sites
*Including all apps related to the websites
---
Conclusion
Despite being a recent entrant in the market, Surfshark has become one of the most secure and reliable VPNs. It offers good speeds, uses the best encryption protocols and is easy to use. It also offers unlimited simultaneous connections, so one license will connect all your devices.
Surfshark for China works well too, but it comes with one limitation – it is a little complicated to install. However, if you use the steps outlined in this post you should be able to do the installation successfully. If you encounter difficulties you can contact the customer care team.