Surfshark for Fire Stick
Read Review
View Listing
Editor Rating:





User Ratings:





(5)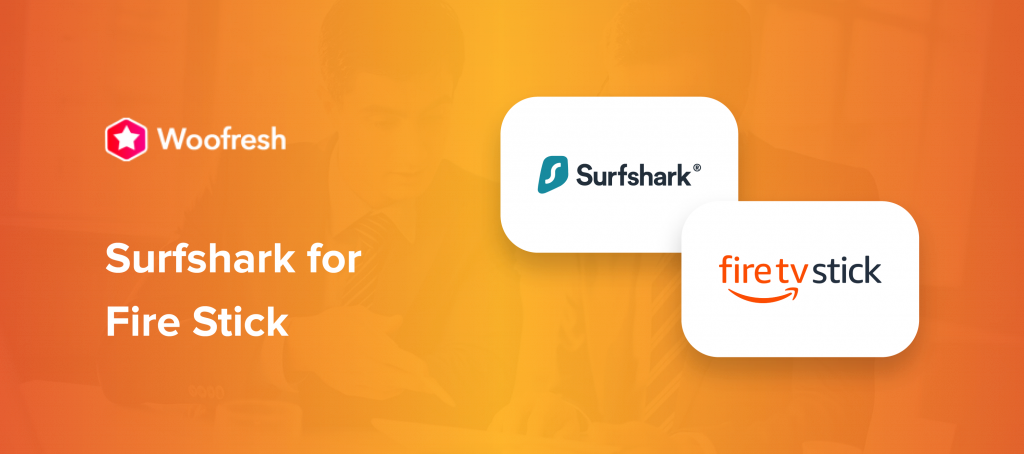 Will a Surfshark Fire Stick connection add real value to your TV experience?
When you bought an Amazon Fire Stick you expected to have access to lots of streaming channels. You thought you could watch shows and movies from anywhere in the world.
However, you've quickly realized that's not the case. It gives you access to a handful of streaming channels and even within those, you don't have access to all shows and movies.
You're not alone. Many people who buy an Amazon Fire Stick assume that it will give them access to all streaming channels wherever they are.
Not quite; when you have an Amazon Fire Stick it gives you access to certain streaming channels.
You'll be able to get some free content. This includes channels like YouTube, Sony Crackle, Pluto TV, NASA, Ted TV, PBS and a few others.
But that's all you're going to get for free. If you want popular streaming channels like Netflix, Disney+, Hulu, HBO, BBC iPlayer and others you have to pay the subscription fees to those particular companies to access their content.
In some places, especially outside the United States, a subscription won't help. That's because some regions are geo-blocked. This means that streaming services lock them out because they don't have a license to show content in those regions.
One way to get around this is with a Surfshark Fire Stick connection. Once you install a Surfshark VPN Connection on Fire Stick you have access to most content from all regions. You'll need to pay subscription fees, but you'll not need to pay to stream shows and movies anymore.
So, for example, so long as you have access to an active Netflix account that has a current subscription you can watch any show on Netflix from any part of the world.
50% of users buy VPNs to stream restricted shows and movies.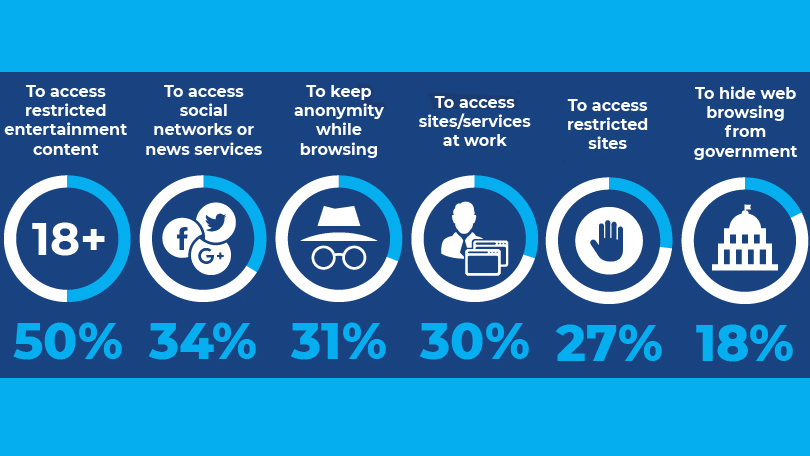 ---
What is Amazon Fire Stick?
If you're new to the world of streaming devices you may be wondering what is an Amazon Fire Stick.
A Fire Stick is a streaming device. It gives you access to thousands of shows and movies. It costs around $40, and you need to have a smart TV to be able to use it.
For subscription-based channels like Netflix, Amazon Fire Stick allows you to have access to the site, but you have to pay to stream shows or movies.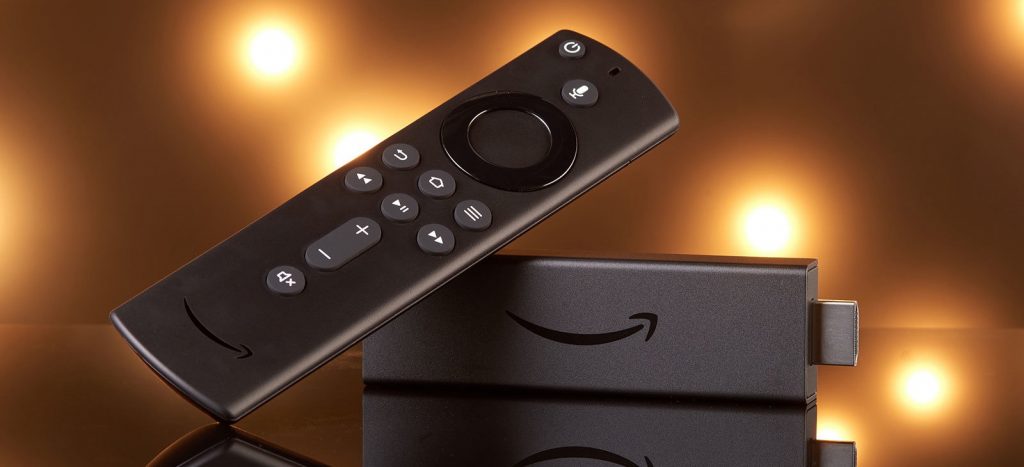 ---
What Can I Watch on Fire Stick?
It's important to be clear on what you can watch for free on a Fire Stick and what requires a separate subscription. In a nutshell, you get free access to thousands of less common channels.
However, you have to pay to watch a lot of other stuff, and that's why people opt to install a Surfshark Fire Stick connection because it eliminates a lot of these charges and unblocks a lot of channels.
The fact that you have a Fire Stick doesn't give you access to popular channels like Netflix. Even for Amazon prime, you only get a 30-day free offer during which you have access to shows and movies from their streaming service. After that, you have to pay to access content.
Note: There is no monthly or annual charge for the Amazon Fire Stick. After you buy it, you don't need to pay any additional fees. Think of it like a cable box.
---
What is Surfshark? (Main Features & Benefits)
Surfshark is a VPN or virtual private network. Once you buy and install it on your devices, you have access to sites that would otherwise be locked.
A VPN like Surfshark is also an excellent option for those who would like to stream content from services like Netflix and Hulu without breaking the budget. So long as you have it, you're able to get onto any streaming site and choose whatever show or movie you'd like to watch from any part of the world.
It has more than 3,200 servers in 65 countries, a strict no-logs policy and you can use it to secure simultaneous connections on unlimited devices.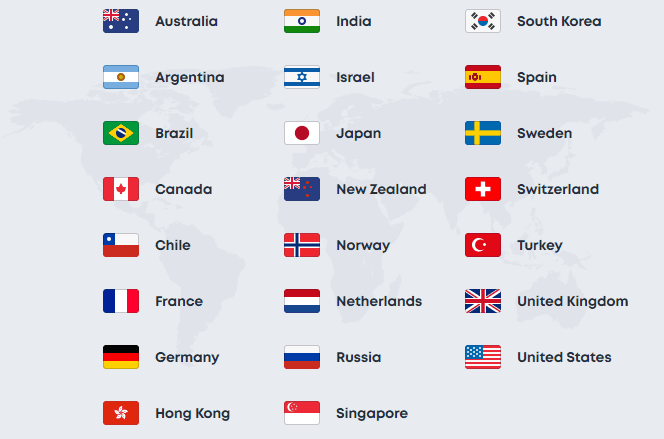 There are many benefits of Surfshark:
It secures your Wi-Fi and keeps you safe from hackers and anyone else who may be snooping.
Surfshark internet connections allow you to bypass geoblocks and stream content from any part of the world.
You can avoid censorship and can visit any site you want with Surfshark.
Stop your ISP from tracking you and throttling your bandwidth with Surfshark.
Secure all online transactions with Surfshark, including banking and shopping.
You can unblock social media sites that have been blocked. This is a useful feature in countries like China and Russia where governments censor popular social media platforms.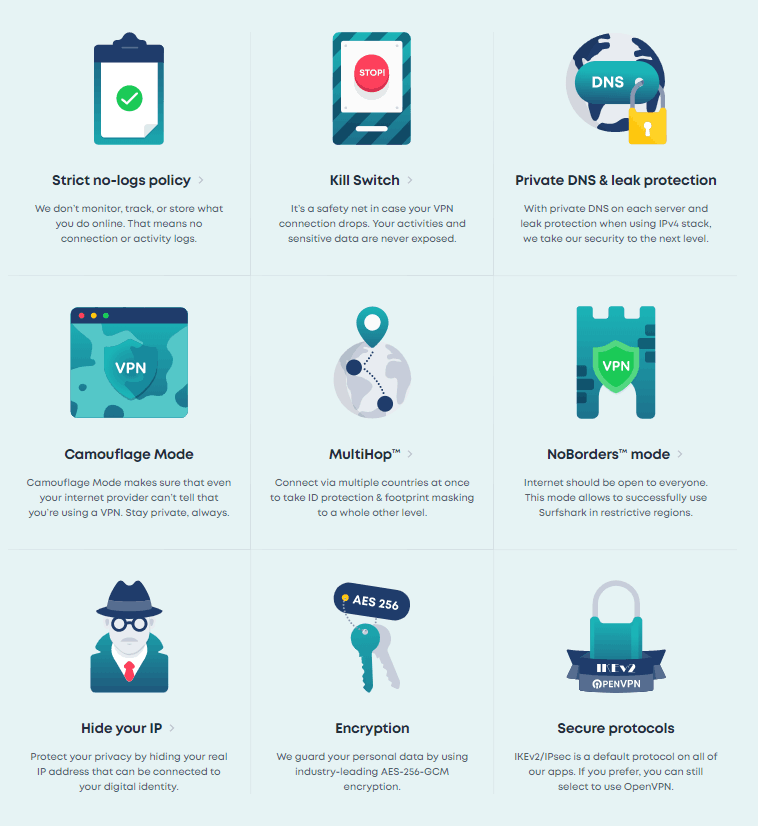 Getting Surfshark is easy. All you need to do is choose out of 3 available packages and pay. It has an easy-to-use app and an intuitive user interface.
You can read a comprehensive Surfshark VPN review here…
---
What Can I Watch With a Surfshark Fire Stick Connection?
There's no limit to what you can watch once you install Surfshark on your Fire Stick. It will give you access to lots more content from all around the world, and you don't have to pay to stream movies or shows.
For some streaming channels like Netflix you need to have an active subscription, but that's all. For many others, all content is free.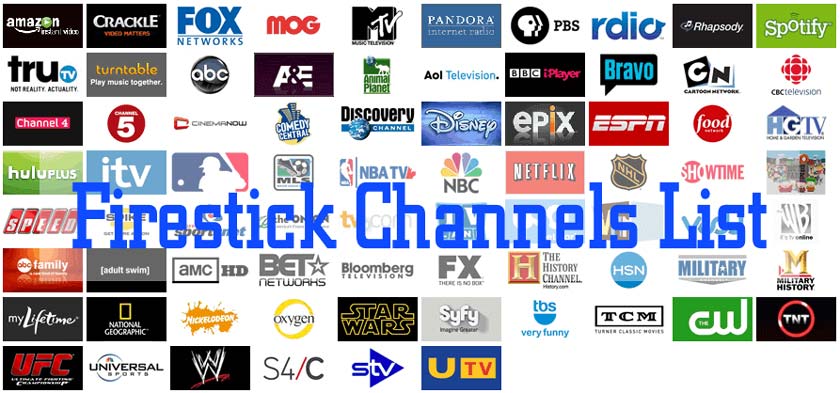 Many streaming services indeed do whatever they can to stay ahead of VPNs. Surfshark and a few others are very good at going around the restrictions streaming companies put in place.
---
How to Install Surfshark on Fire Stick
The process of installing Surfshark on Amazon may look a little convoluted, but don't worry. So long as you follow this step-by-step guide you should be fine.
Also, there's a Surfshark VPN app in the Amazon app store that makes the installation procedure easier. Here's what you need to do. We'll assume that you already have a Surfshark subscription.
If you don't, visit the site and choose one of the three available packages.
Go to the Fire TV homepage and click on the search bar.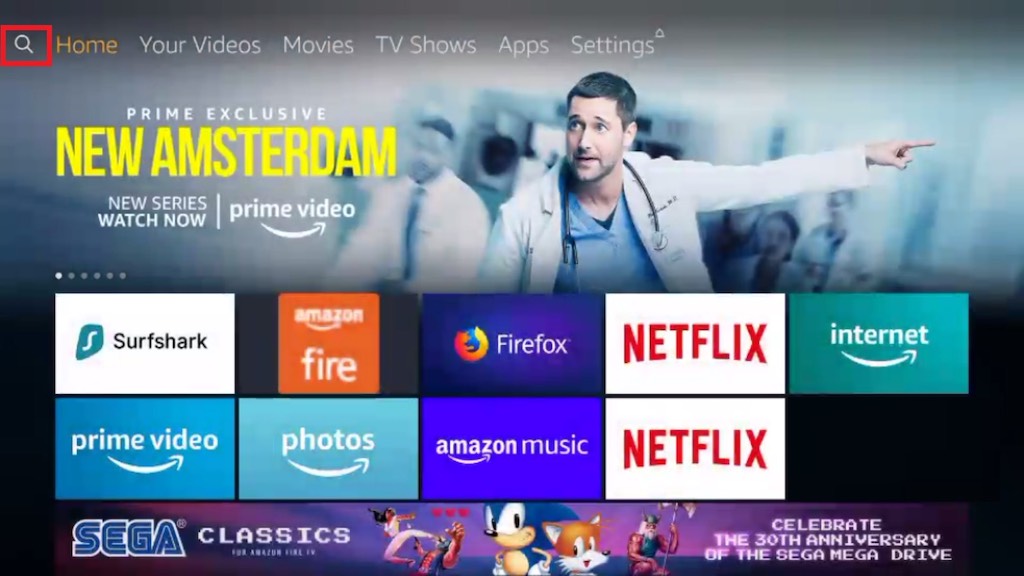 Type in "Surfshark". You'll see several results displayed. Click on the Surfshark app – it's usually the first one. It looks like this: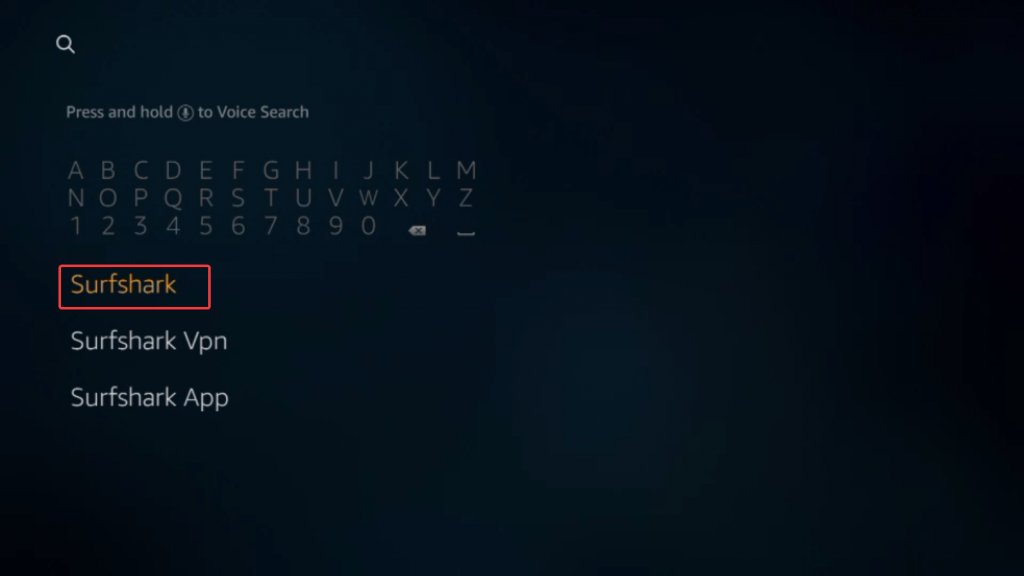 When you open it, you should see a "Download" or "Get" button". Click on it to download and install the Surfshark app into your Fire Stick.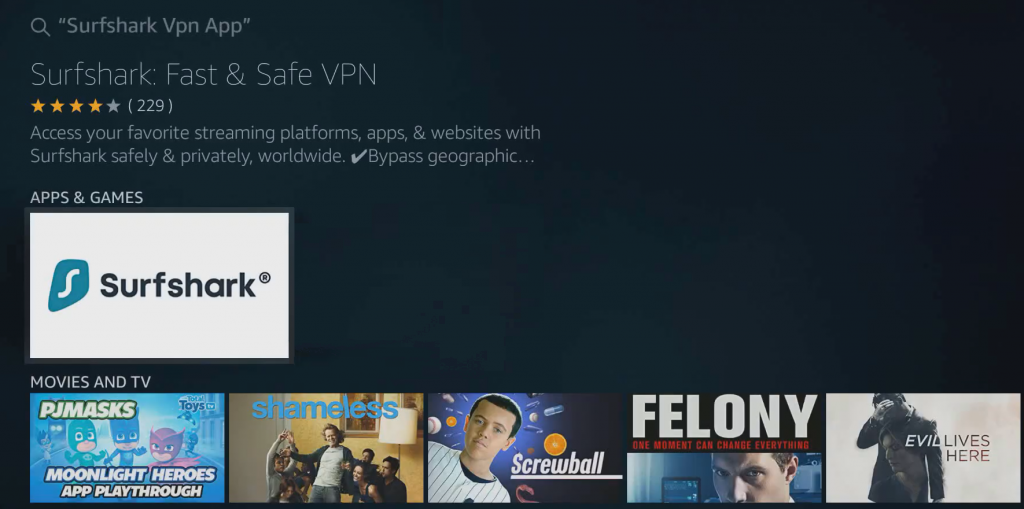 After installation is done you'll see an "Open" button. You can also click on the burger menu for the "Open" option. It launches the Surfshark app.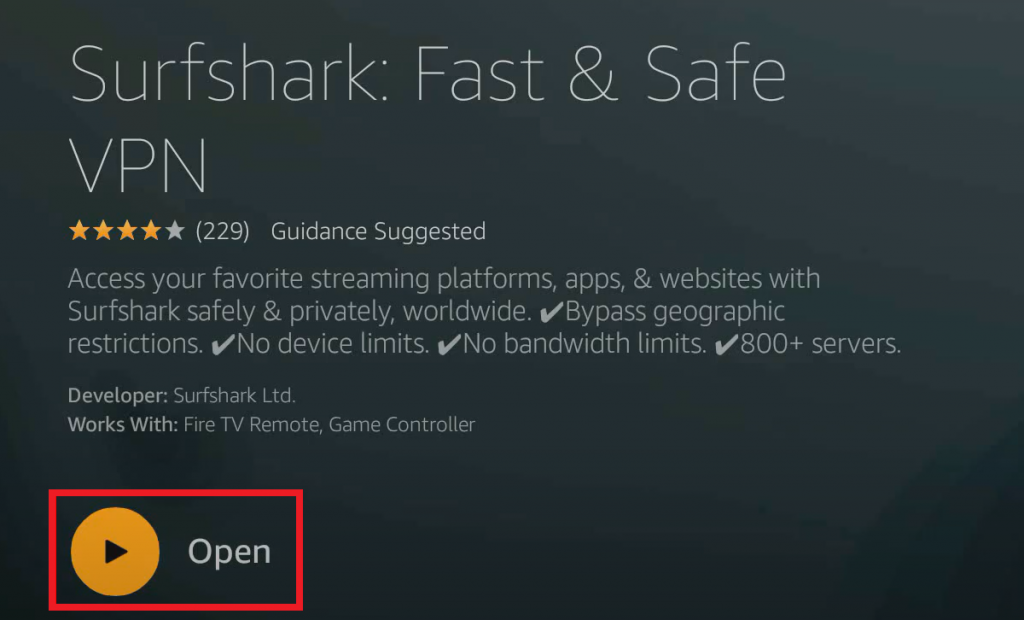 Once the app is open log into your Surfshark account with your username and password. If you don't have an account you can click on "Create Account" to create one.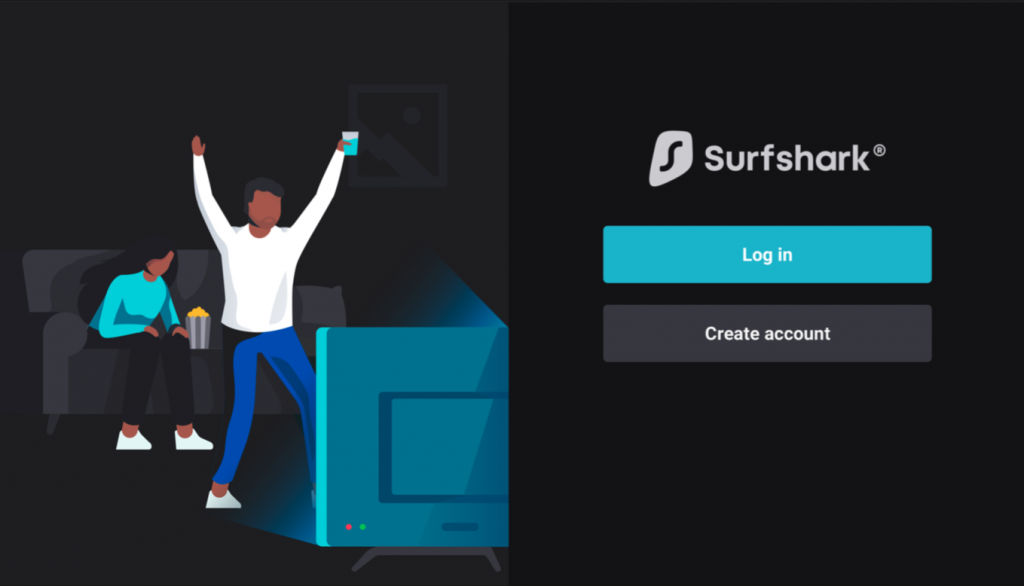 If you're getting your connection through a mobile device, open the app, go to "Settings" then "Account" and click on "TV login". Enter the one-time code that will be sent to your phone or tablet.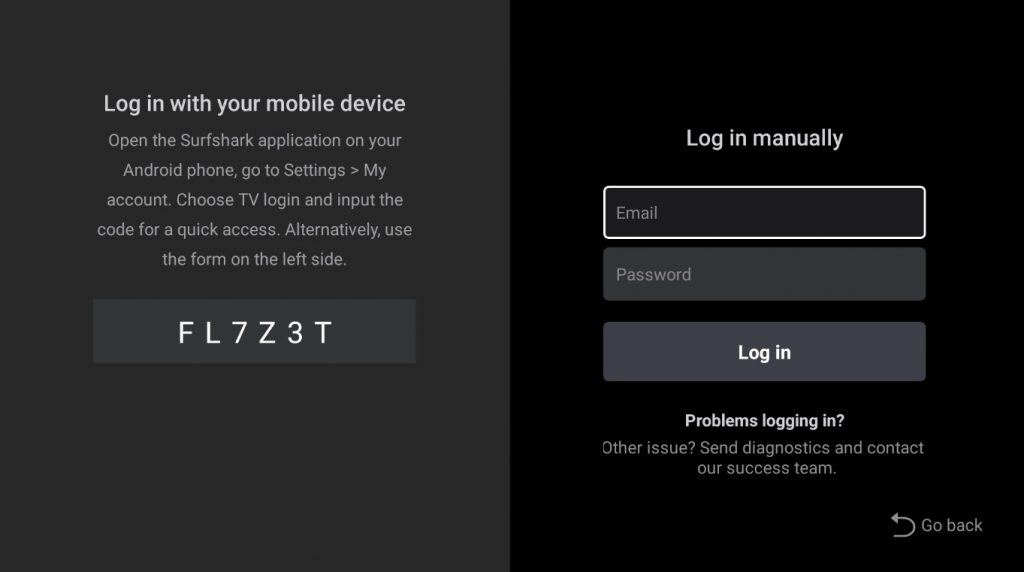 Now that you've logged into Surfshark you can connect it and get access to Netflix and other streaming services. To do this, click on the "Connect" button. If you're using this VPN for the first time you'll see a message asking you to accept the connection request. Accept the request as it allows the service to direct your data through a VPN channel.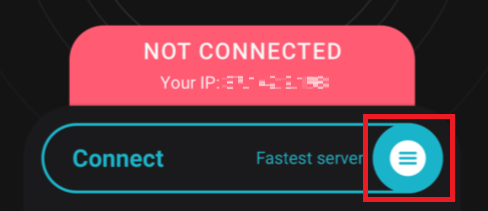 You can choose either "Fastest Server" or "Nearest Country". If you're trying to watch a show from a Netflix server in a foreign country, you'll connect faster and have a smoother connection if you choose a server in that country. If, for example, you want to watch something from the Canada Netflix library, choosing a Canadian server allows for a faster and smoother connection.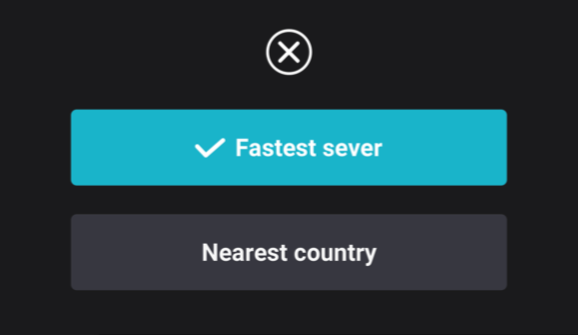 The "Connect" button will turn green and say "Connected". You're now free to watch whatever you like from any location. Your streaming details are safe and no one can see what you're doing.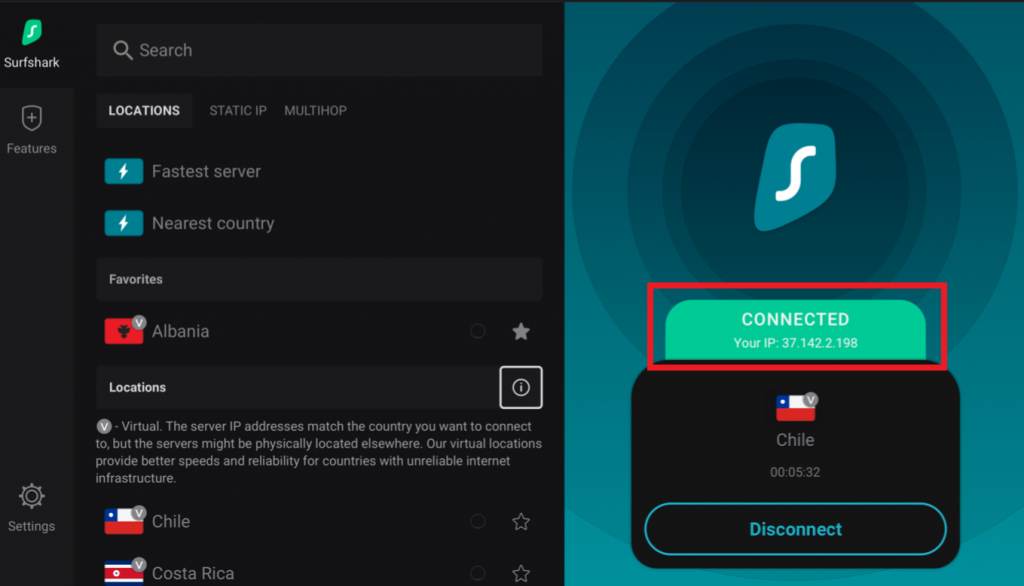 ---
Tips for Surfshark + Netflix
Surfshark has more than 3,000 servers and you can change servers by scrolling on the left side of the app and choosing any that you want. Click on the country flag and get instantly connected.
You can create a list of favorite servers by clicking on the star on the right side of the server location.
There is a bubble next to the star. It shows you how busy a server is. Ideally, you want one that isn't very busy because you can connect faster.

You can activate the "Static IP" button if you want to get the same IP address every time you're logged on through Surfshark.
If you activate "Multihop", you have an added layer of protection. Each time you log on you're connected through 2 different servers.
Enable the "CleanWeb" and "WhiteLister" features to stop your device from accessing malicious sites.
Study the Surfshark VPN settings and activate those that will make your connection more secure. Make sure to connect the Kill Switch in case of a dropped connection.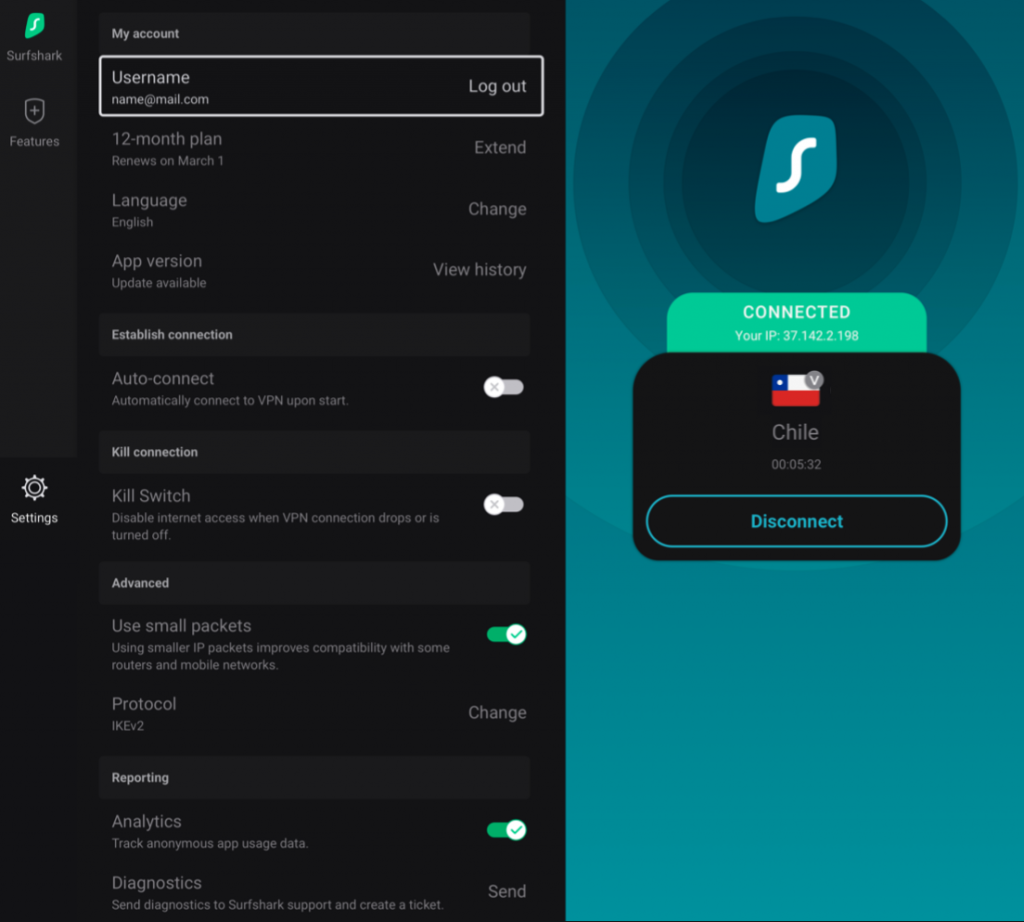 ---
FAQ
Surfshark Netflix not working – what could be the problem?
Sometimes Netflix restricts access once they realize that you're trying to log in using a VPN. If you're not able to log in, disconnect Surfshark and log into your Netflix account and then reconnect Surfshark VPN and refresh your browser. It should work.
Can Surfshark Fire Stick unblock the US Netflix library?
Yes, it can. If you're outside the United States you may have a problem accessing the US Netflix library. You can easily solve this problem by installing Surfshark on your Fire Stick.
How to install Surfshark on Fire Stick?
Please check above for step-by-step instructions on how to connect your Fire Stick to Surfshark.
Why is Surfshark not connecting to Fire Stick?
If Surfshark is not connecting to Fire Stick check your settings. Make sure parental controls are not on. There's a Surfshark troubleshooting tool that you can use to find out why you're not able to connect. If that fails, get in touch with the Surfshark support team.
How do other VPN providers compare to Surfshark?
Surfshark is one of the best VPN services. Some, like ExpressVPN and NordVPN are slightly better because they are able to access more content but many people opt for Surfshark because it's affordable and reliable.
---
Conclusion
You can enhance your home entertainment by getting a Surfshark Fire Stick connection. Not only do you get access to many more streaming channels, but you also don't need to pay every time you want to watch a premium show or movie.
All you need is a smart TV, an Amazon Fire Stick and a Surfshark subscription. Follow the steps provided here to get connected. If you are not able to connect for any reason contact Surfshark customer service. They are available 24/7.
Use Surfshark VPN for all your internet connections too; it keeps your searches secure and protects you from prying eyes.