Surfshark Antivirus Review: Is The Surfshark One Bundle Worth It?
Read Review
View Listing
Editor Rating:





User Ratings:





(5)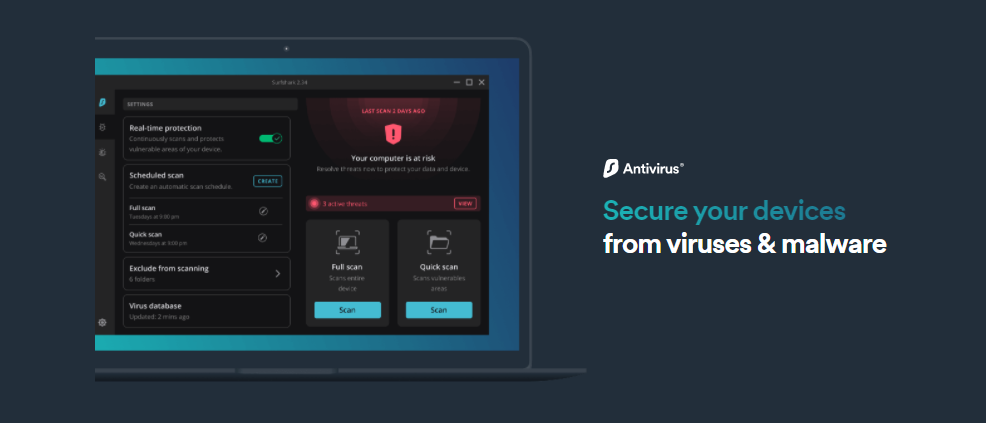 Many VPN/antivirus combos are painfully slow and are not 100% secure. However, Surfshark has introduced an antivirus that may be a game-changer. Read on to find out whether the Surfshark antivirus is worth it and whether Surfshark One is a worthy investment.
Surfshark often makes the list for the best VPN. Use like it because it's affordable, easy to install and use, and uses strong encryption to provide anonymity.
That's not all; Surfshark is one of the best VPNs for those looking to stream without restrictions. It can bypass geoblocks and give you access to streaming platforms like Netflix, Amazon Prime, Disney Plus, BBC iPlayer, Hulu and many more.
Surfshark is growing and has been steadily adding to its product bundle. Apart from the VPN, the company now has a data leak protection system, a privacy search tool and new antivirus software (see more below).
For some users, the antivirus may raise a red flag. As mentioned at the beginning, a good VPN can be slowed down when an antivirus package is added to it. For most, this tradeoff isn't worth it. It makes more sense to buy an antivirus as completely separate software.
We decided to do a Surfshark antivirus review so that you can make up your mind. We'll look at what works and what doesn't, and also tell you about pricing and support.
Before we get into the Surfshark antivirus review, let's take a moment to look at Surfshark and what makes it such a great VPN.
---
What is Surfshark (VPN + Antivirus)?
Surfshark is one of the best VPNs in the market. It is pocket-friendly, fast, and uses the latest security protocols in the industry. These include WireGuard protocol, a kill switch, DNS leak protection and Camouflage Mode.
Surfshark users can use it for more than to secure devices; it happens to be one of the best VPNs for bypassing geoblocks. If you are looking to stream shows from platforms like Netflix and Amazon Prime, Surfshark comes recommended.
Not only does it bypass geoblocks, but it is also fast, so you don't have to worry about buffering. It allows users to stream clear videos without lags.
Here are some of the features that make this VPN popular:
It is fast – the company has a network of more than 3,200 servers that are spread over 65 countries. What this means is that you can connect to a Surfshark VPN server from almost anywhere in the world.
It has a great combo of security features – CleanWeb detects and blocks malware, a kill switch kills your internet connection in case your VPN connection drops and the Multihop feature connects you through several servers, providing additional layers of security. You also get an anonymous IP address every time you go online through the VPN, data to and from your device is encrypted using AES-256 encryption and passed through secure tunnels where it's safe from prying eyes.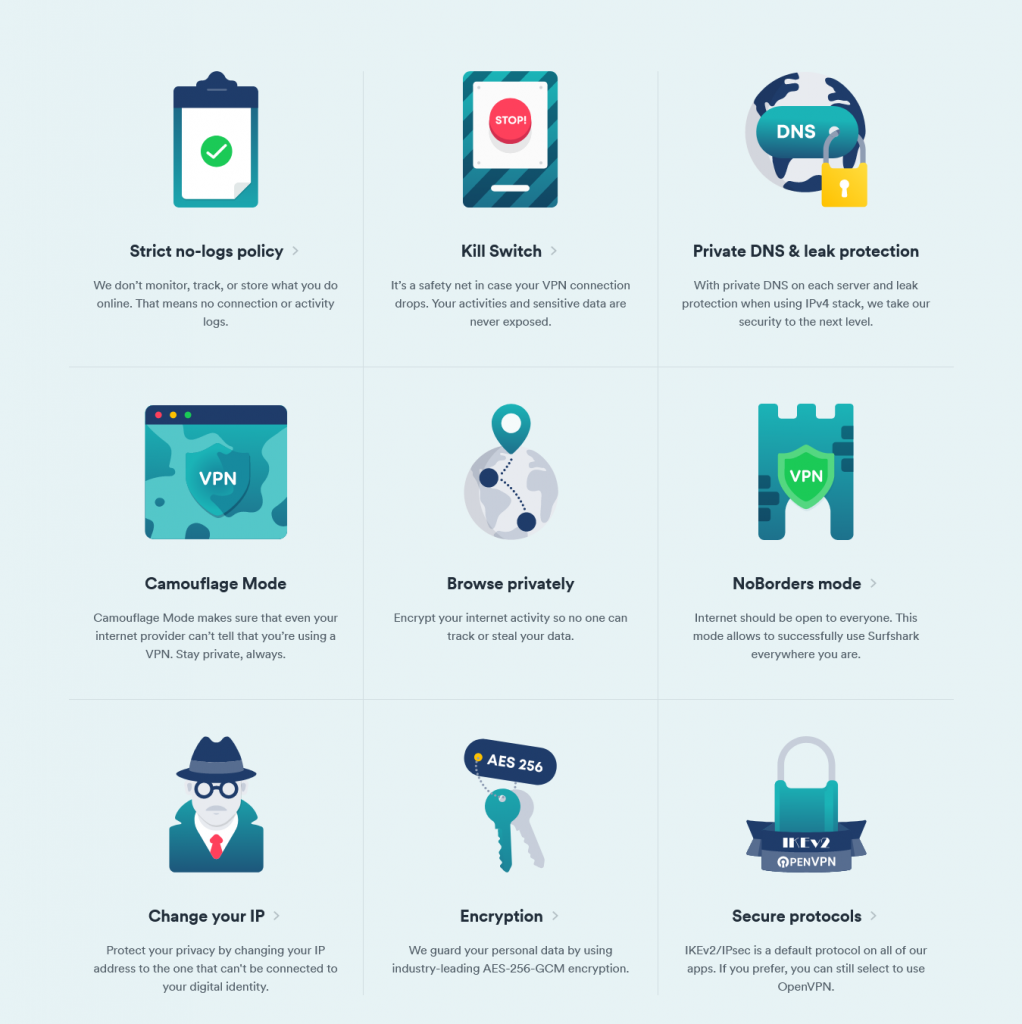 The company is in a safe jurisdiction – it is in the British Virgin Islands where it isn't bound by data laws.
It is great for bypassing geoblocks – bypassing geoblocks matters if you want to stream content from platforms like Netflix. It is also an important feature for those who live in countries where governments restrict online content.
The VPN has dedicated servers for torrenting – you can use it to safely share large files and download movies, music and more from torrenting sites.
It provides unlimited simultaneous connections – when you buy Surfshark you can use it to secure all devices in your home.
The VPN has good UX – it has a friendly user interface and is easy to install and use.
It is cheap – this alone makes Surfshark the VPN of choice for many. You get powerful features at pocket-friendly prices.
---
Why Use Surfshark
You may be wondering what makes Surfshark better than other VPNs. Here are some of the reasons the Surfshark user base continues to grow:
For most, the biggest benefit is the fact that it's so affordable. For about $30/year, you secure all your devices.

It is fast because it has a wide server network. You don't have to worry about slow connection times or buffering when you're streaming.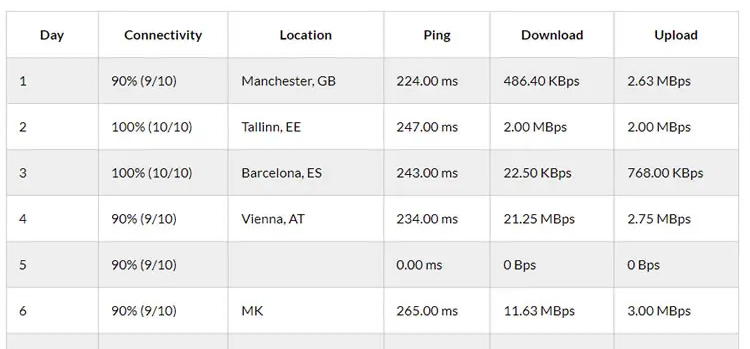 Users also like the fact that it is the only VPN that allows you to connect unlimited devices simultaneously.
The company doesn't keep user logs. You never have to worry about your information falling into the wrong hands.
You get to stream TV shows, movies, news and sports from dozens of streaming sites without limitations.
Streaming Platforms
Movies
TV Shows

Netflix

Zone 414
Passing
Red Notice
Don't Look Up
Stranger Things
Cobra Kai
Riverdale
Stay Close

Disney+

Eternals
Shang-Chi
Black Widow
Luca
Bunk'd
Bluey
Amphibia
The Owl House
HBO
Tenet
The Matrix 4
Greenland
The Little Things
Succession
Euphoria
Station Eleven
Ghosts
Hulu
Mother/Android
Run
Songbird
Boss Level
Dopesick
The Resident
This Is Us
Big Sky
It is well supported, and if you contact customer service they respond within a short time.
---
What is Surfshark One?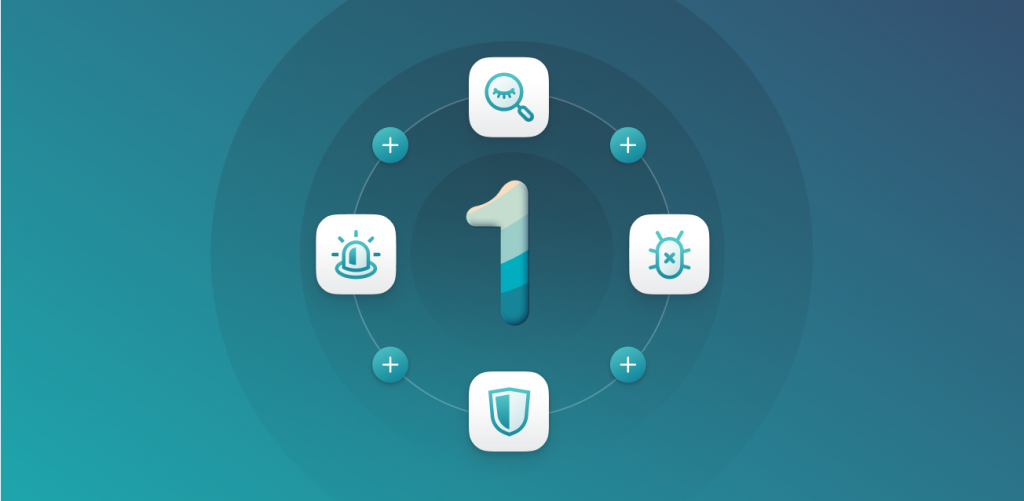 Although many people are familiar with Surfshark, they haven't come across Surfshark One. Surfshark One is the bundle offering from Surfshark. The company aims to provide an all-in-one security solution.
It is a combo of 4 different apps:
Surfshark VPN – allows you to browse privately and bypass geoblocks
Surfshark Search – lets you go online without leaving a trace, and no one can track you
Surfshark Alert – you'll get notified if you suffer data leaks
Surfshark Antivirus – shields your devices from harmful intrusions like viruses, malware, unwanted ads and more

You can opt for the Surfshark VPN alone, or add a little money and buy the complete package.
Let's delve into the Surfshark antivirus and find out what it has to offer.
---
Surfshark Antivirus Features
In a nutshell, the Surfshark antivirus protects Windows and Android devices from viruses and malware. Here's what you get:
Adware protection keeps out unwanted ads.
The software scans for your email address in data leaks and lets you know if your private information has been compromised.
Spyware stops third parties from capturing and using your data.
It blocks unwanted applications that can slow down your computer or mobile devices.
You get protection from malicious apps that can slow down or crash your device.
It points out fake software that might trick you into installing it.
It will stop programs that run automatically without your permission.
The software does real-time scans and keeps you protected at all times. You can also schedule scans and tell the software when you'd like to have your device scanned.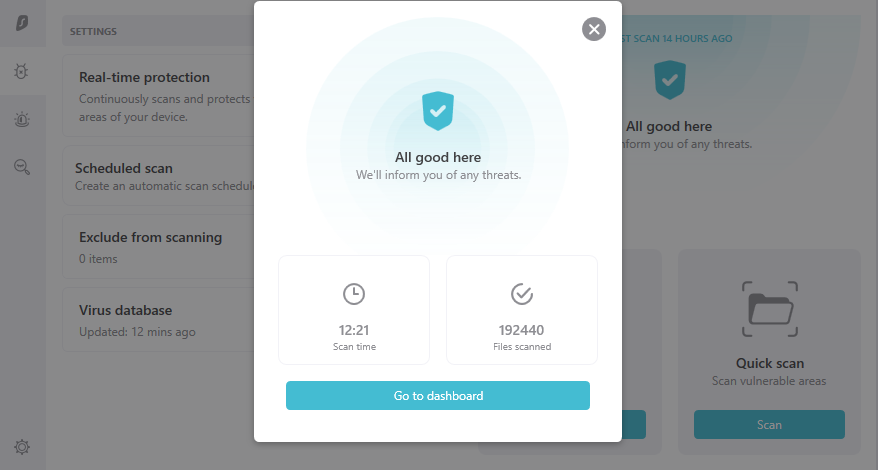 One of the things that users want to know before they install the Surfshark antivirus is whether it will slow down their internet connection.
The good news is, so long as you have a decent internet connection to begin with, installing Surfshark VPN or Surfshark antivirus will not slow down your connection by much.
All VPNs will slow down your connection to some degree because they add the number of connection points that data has to go through, but for VPNs like Surfshark, the loss of speed is minimal.
---
Cons of Surfshark Antivirus
Like all antivirus software, the Surfshark antivirus doesn't guarantee complete protection. It will guard you against existing threats, but you may still be exposed to newly-created malicious programs.
---
How to Install Surfshark Antivirus
You can get this security software with a few simple steps. Keep in mind that for now, it works for Android and Windows only.
Search for Surfshark in Google Play Store, download, and install. Make sure to buy Surfshark One, as that's the package that contains the antivirus.
Launch the app and then click on "Antivirus".
Click "Scan" to run a full system scan. You can also schedule scans using the "Schedule Scan" feature.
Enable "Real-Time Protection". It monitors files and apps at all times and warns you if there's been a breach.
You can use "Storage Scan" to monitor files stored on your device.
If the app detects a threat it sends you an alert right away and asks you whether you'd like to uninstall the app/program.
---
Surfshark Antivirus Pricing
If you already have Surfshark, an additional $1.49/month gets you Surfshark One and the antivirus is included.
Note: You cannot buy the Surfshark antivirus as standalone software.
If you want to buy only Surfshark VPN, there are 3 plans to choose from:
The 1-month plan for $12.95/month
The 6-month plan for $6.49/month
The 24-month plan for $2.49/month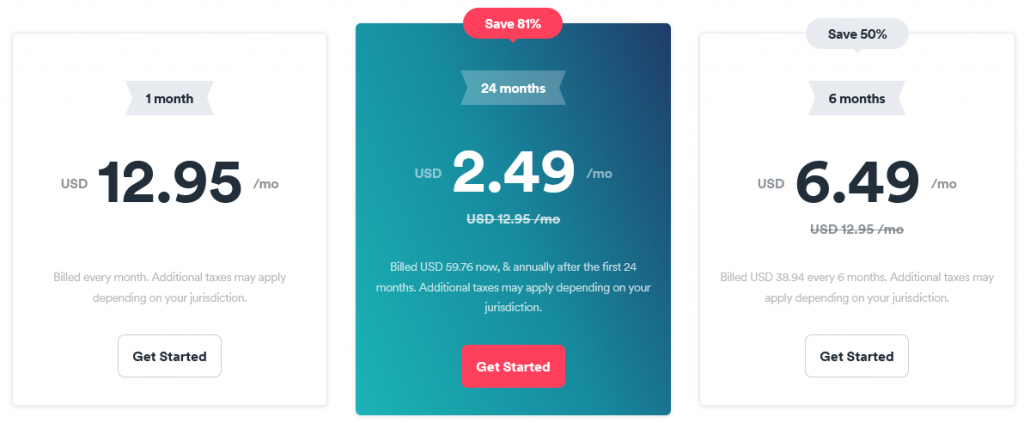 You can save money by buying Surfshark One instead, which costs $3.98/month.
Surfshark VPN

Surfshark One

Features
VPN
VPN
Antivirus
Search
Alert
Supported Devices
Andoroid
iOS
Windows
macOS
Linux
Windows
Android
More devices coming soon
Kill Switch
✔

✔

No-Logs Policy

✔

(Strict)
✔ (Strict

)

Refund Policy
✔

(

30-Day Guarantee)

✔

(30-Days Guarantee)
Pricing
$2.30 (24-Months + 2-Months Free)
$3.98 (24-Month Plan)
---
How Does Surfshark Antivirus Compare?
How does Surfshark antivirus compare with similar software? We've put together a table that you can use for a quick comparison.
Antivirus

Compatible Devices

Real-Time Protection

No. Of VPN Servers

Jurisdiction

Money-Back Guarantee

Pricing (Monthly)

Surfshark
Windows
Android
(macOS
,iOS are coming soon)

Yes

3, 200+ servers
The British Virgin Islands

Yes

(30-Day)
$3.79
Norton
Windows
Android
macOS
iOS

Yes

2,800+ servers
USA

Yes

(60-Day)
$4.99
Avira
Windows 7
iOS 11
Android 6
macOS
Yes
1,400+ servers
Germany

Yes

(30-Day)
$8.00
McAfee
Windows iOS
Android MacOS
Yes
2,000+ servers
United States

Yes

(30-Day, for Annual Subscribers)
$39.99/Yr
BitDefender
Windows iOS
Android MacOS
Yes
1,300+ servers
Romania

Yes

(Contact Customer Care)
$6.99
---
FAQs
Is Surfshark antivirus good?
Yes, it helps protect your devices from malicious intrusions. Together with Surfshark VPN, they provide all the security and anonymity that most devices need.
Is Surfshark One worth it?
It depends on what you're looking for, it's a good deal – for a small additional fee you get a full combo of security and anonymity features. However, if all you're looking for is a VPN, Surfshark VPN is one of the best in the market, and it will protect your devices whenever you're online. You can also use it to stream from streaming platforms.
Is a VPN like an antivirus?
Not quite; a VPNs primary function is to provide anonymity whenever you're online. No one can track what sites you visit and you're also able to bypass geoblocks. The other important value of a VPN is streaming TV content.
An antivirus is different – it protects your device from malicious intrusions that can originate online or locally.
Can my device get a virus if I have a VPN?
Yes, you can. A VPN doesn't protect you from viruses and other malicious threats. You need an antivirus for that.
---
Conclusion
The Surfshark antivirus is a good addition to your security software. Indeed, the whole package, Surfshark One, provides an all-in-one solution to protect your device from threats and also provides online anonymity.