SERPed.net Review – All-in-One SEO Tool Suite
Editor Rating:





User Ratings:





(12)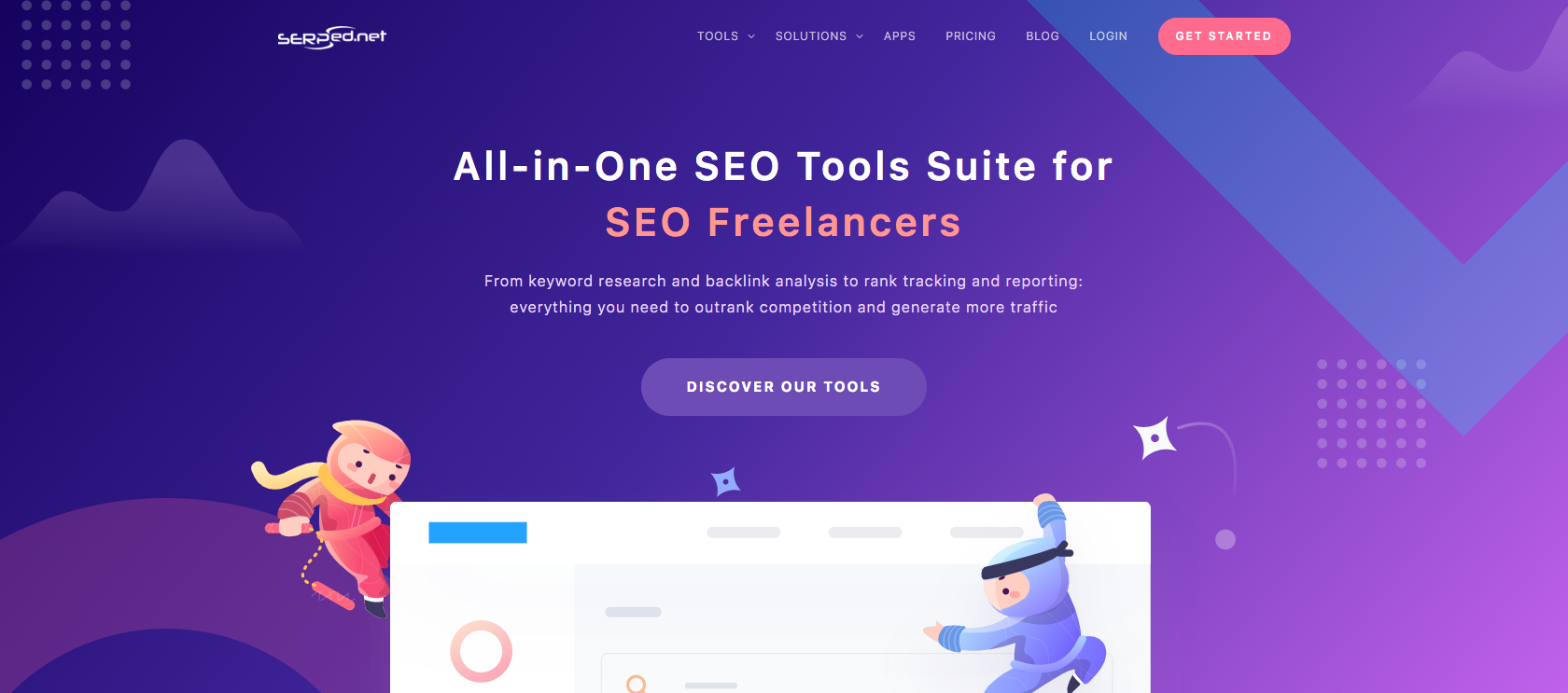 What is SERPed.net?
SERPed.net is a cloud-based SEO platform that helps you manage all your projects and provides you with a toolset full of useful features for all kinds of professionals – from Freelancers and Site Owners to Digital Agencies and In-House Marketing Teams. It was developed by SEO professionals, bearing in mind all the shortcomings of existing tools at the time of its inception.
SERPed.net's goal is to make life easier for those who work in SEO by including many tools that automate recurring tasks and offer real-time data, leaving you more time for analysis and creative thinking. By automating reports, it gives you more time to analyze them and come up with ways to improve your SEO strategy.
This tool suite also comes with many other important features related to keyword research, domain finding, backlink analysis, and rank tracking, just to mention a few. It has its own analytics dashboard that removes the need to use Google Analytics, which we know is a very difficult tool to learn at the beginning. SERPed.net makes it a lot easier to access all your SEO data under one roof.
| Pros | Cons |
| --- | --- |
| All-in-one tool suite | A bit overwhelming at first |
| Get metrics from multiple source in one place | No free trial |
| Flexible rank tracking | Video tutorials are not up-to-date |
| Easy to find high quality aged domains | |
| Helps you find new SEO leads and clients | |
| Automated white-label reports | |
Key SERPed.net Features
Keyword Research
SERPed.net's Keyword Research tools help you find the most relevant keywords for your business using Google's API, among other sources. This means that using these tools you'll find the keywords you should be targeting both for your SEO strategy and for your Google Ads campaigns. The main tool gives you details about each of the keywords like competition and price which will help you figure out the ones that are more profitable for your business.
By typing one or several keywords that you know are relevant for your industry, you get hundreds of results that you can filter by PPC competition, cost per click, search volume, and many more metrics. SERPed.net also offers a revenue calculator, which allows you to predict sales, monthly website visitors and much more, all included in the same tool.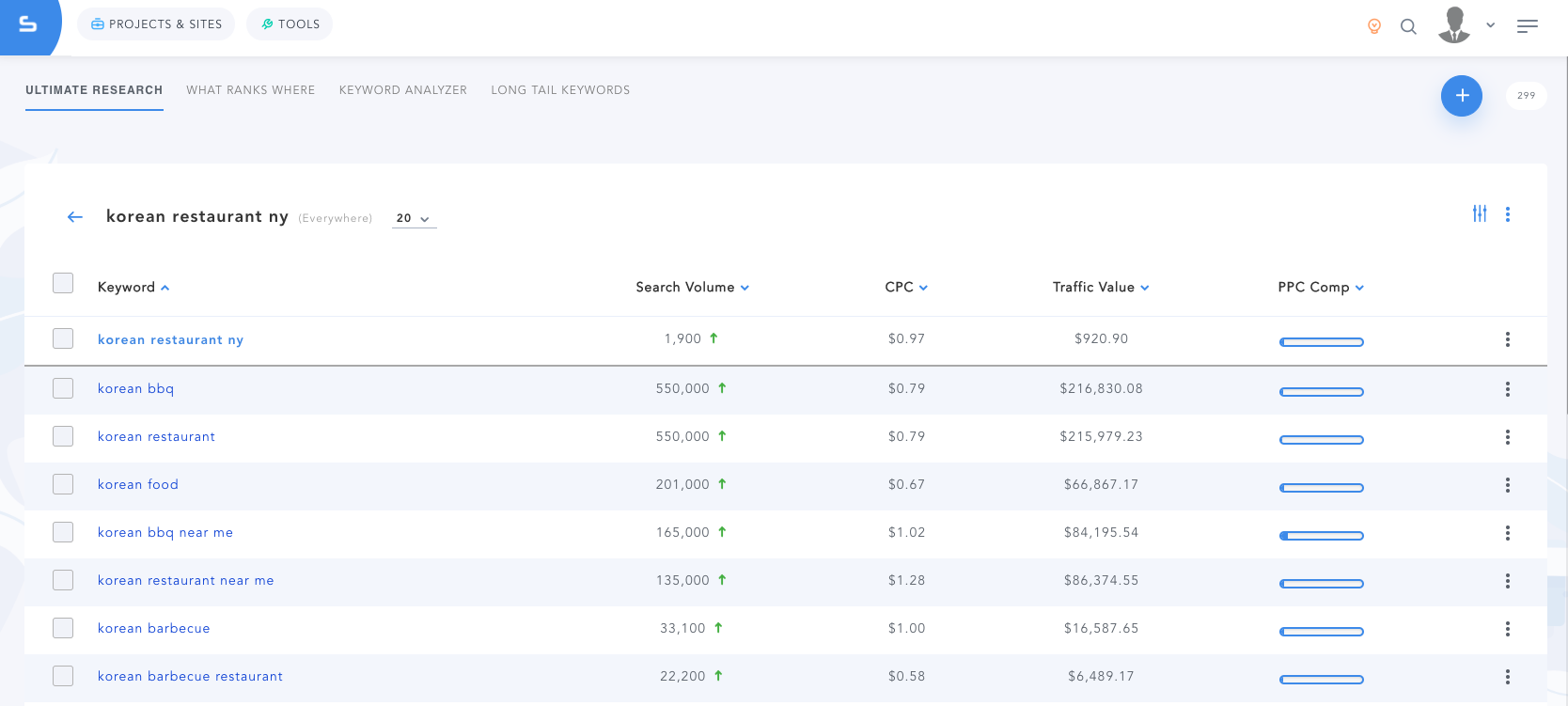 SEO Analysis
Would you like to get SEO metric about any website, including your competitors? SERPed.net's SEO Analysis tools allow you to pull all SEO data from any URL you input, including websites you do not have access to. This way, you can learn where your competitors' backlinks come from and apply the same strategy.
Instead of having to subscribe to services from Moz and Majestic, you can get all those ratings from within the SERPed.net tool. SERPed.net also has its own website rating system, which adds to the analysis. Using SEO Analysis, you can access Domain Authority, Page Authority, Moz Rank and many more metrics about your website and your competitors.
Their SEO Analysis tools also allow you to analyze your own backlinks, identify possible opportunities and block harmful backlinks on your website.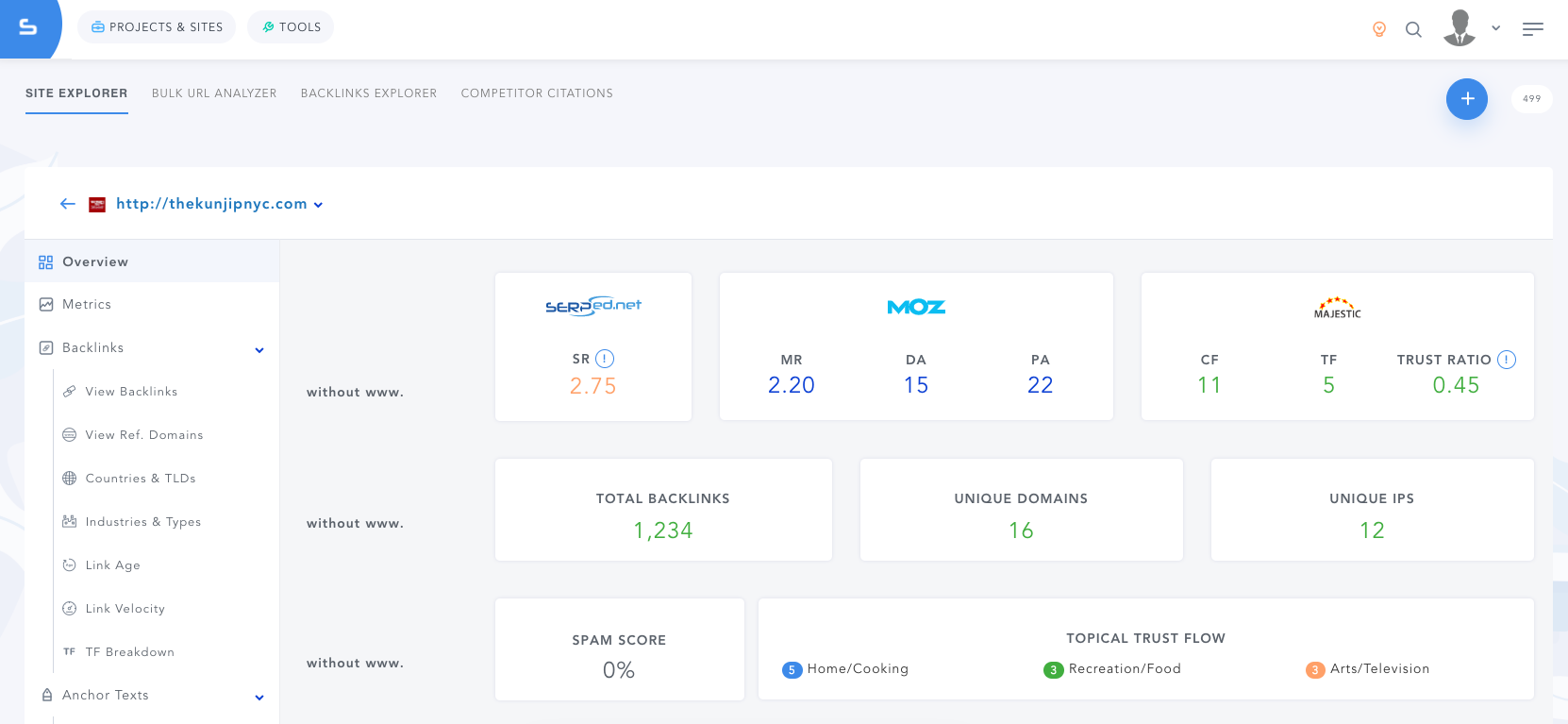 Project Management
SERPed.net's Site Manager tool allows you to control all your websites (projects) under the same tool, without having to create multiple accounts. For each website, you can analyze several competitors to understand their SEO tactics and which ones should you mimic.
This is really a useful tool for you to keep all the SEO information you have for each client (if you're an agency) or for each of your websites in the same interface. The project tab allows you to keep track of backlinks, search rankings and other relevant metrics for each website. Site Manager also generates an SEO audit for each project with recommendations on how to improve your search rankings.
The goal of Site Manager, according to the creators of SERPed.net, is to automate many time-consuming tasks that were previously the bane of SEO professionals' existence. We can say it's one of the best features of SERPed.net.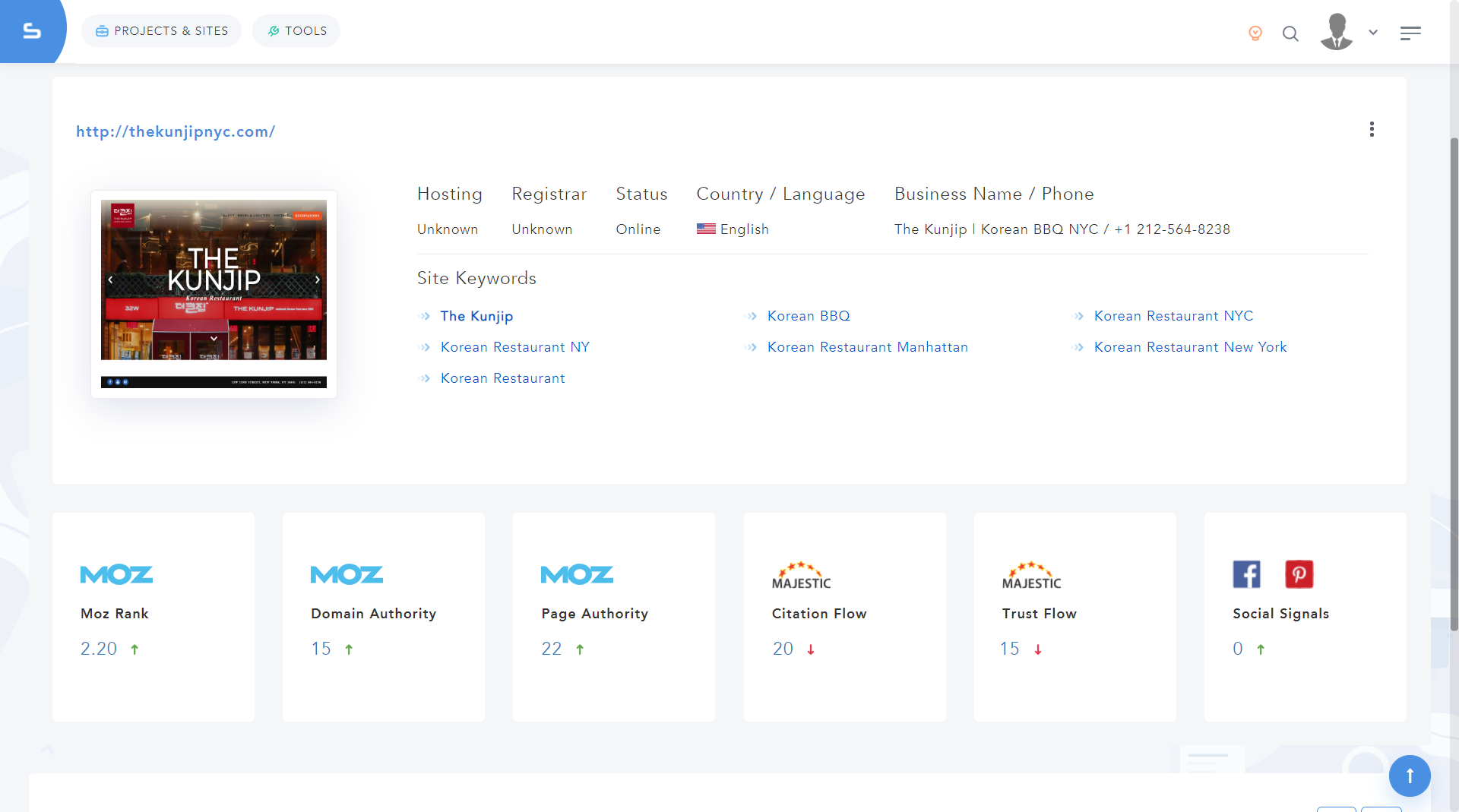 Rank Tracking
Like any other SEO tool, SERPed.net wouldn't be complete without rank tracking. SERPed.net offers you rank tracking for Google, Yahoo, and Bing, and you can restrict the results to national or local rankings according to your needs. It also tracks mobile rankings alongside desktop rankings so you're not missing out on the huge chunk of traffic coming from handheld devices.
You can update your rankings as often as you wish, and get a feel of the evolution of your ranking. This rank tracker shows you which keywords have improved and which ones have gone down in the ranking so you can act on it as quick as possible. It also compares your rankings to your competitors so you'll know who's doing better.
The rank tracker also allows you to set up periodical reports which are sent to you automatically, showing the evolution of your rankings if you don't have time to check them constantly. You can define the frequency of these emails as well.

Domain Finding
Are you looking for the best domain for a new project or for your Private Blog Network? Aged Domain Finder searches for expiring and expired domains using info from GoDaddy Auctions, NameJet, SnapNames, Name.com, Dynadot, Sedo, Droplists, Pheenix, and Fabulous.
You also get the Moz and Majestic metrics, current price, domain age, and inbound links for all domains to see if the one you're interested in will be a good purchase or get devalued as soon as you buy it.
If you need more info about any of these domains, you can just send them to Site Explorer (which we covered above). Aged Domain Finder is a really good tool for those looking into buying new domains in any niche. Top Expiring Domains is not very good tool to quickly find aged domains that are about to expire.
It makes it easy to check all the metrics that matter when buying a domain without wasting a lot of time. Like other tools, SERPed.net saves you time and money with this tool.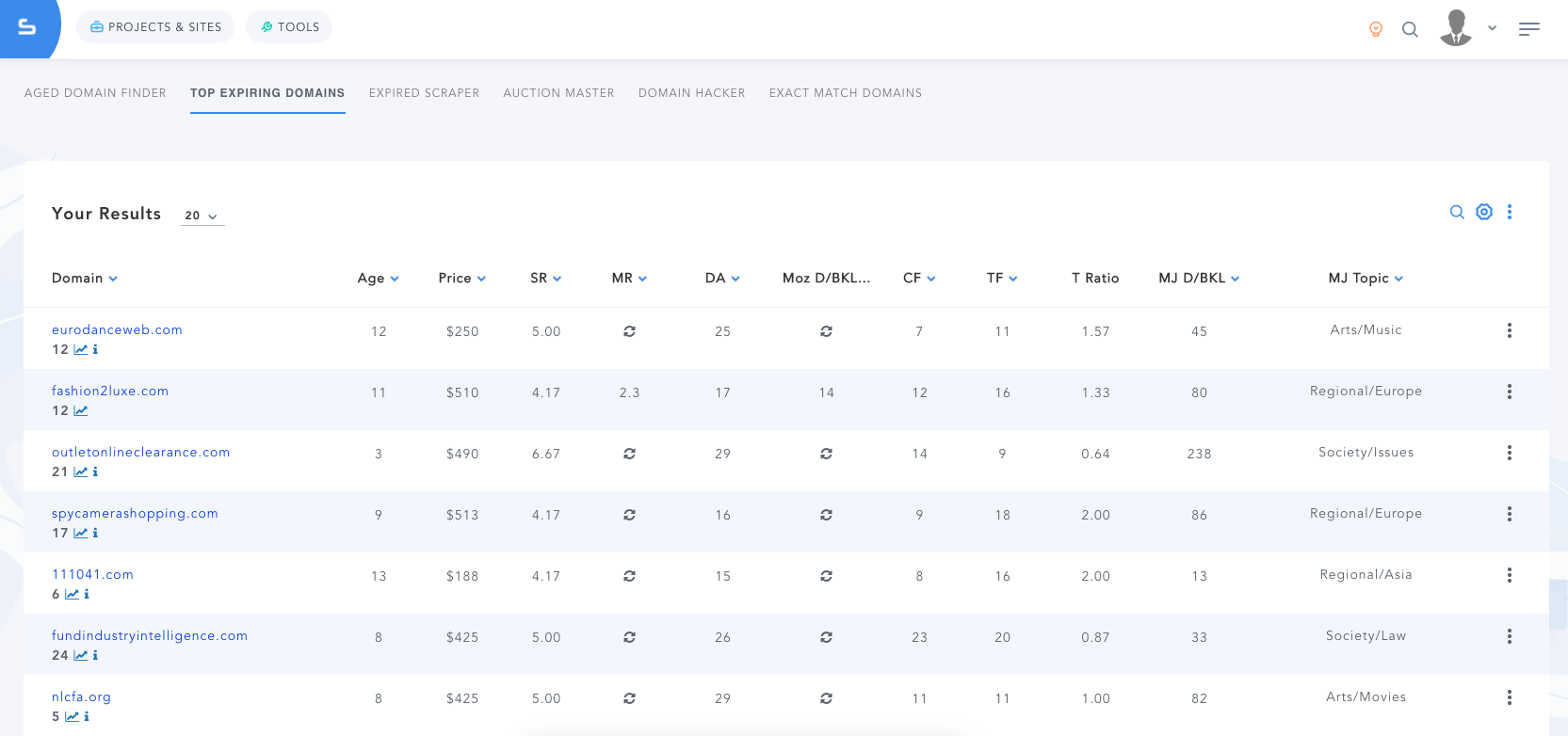 Social Acquisition
SERPed.net comes with a unique feature that helps your brand do better on social media. It's called Social Exchanger, and it works just as the name implies – it's an exchange. SERPed.net provides a network of users with points for commenting, retweeting, liking and otherwise interacting with other users' posts, tweets and accounts.
This provides you with organic social signals from real users instead of bots, which is a real improvement in comparison to other SEO tools for social media. It works by creating an offer, to which you allocate a number of points. When other users perform the required action, they get points – this action can be retweeting a message, leaving a review, liking a Facebook page, commenting on YouTube, Facebook or Instagram, ask Amazon or Quora questions…
As you see, you can ask other users to do pretty much anything in regard to your social media in exchange for points. You can also earn points by taking up an offer by other users, and there are monthly and yearly prizes as well if you participate in the leaderboards.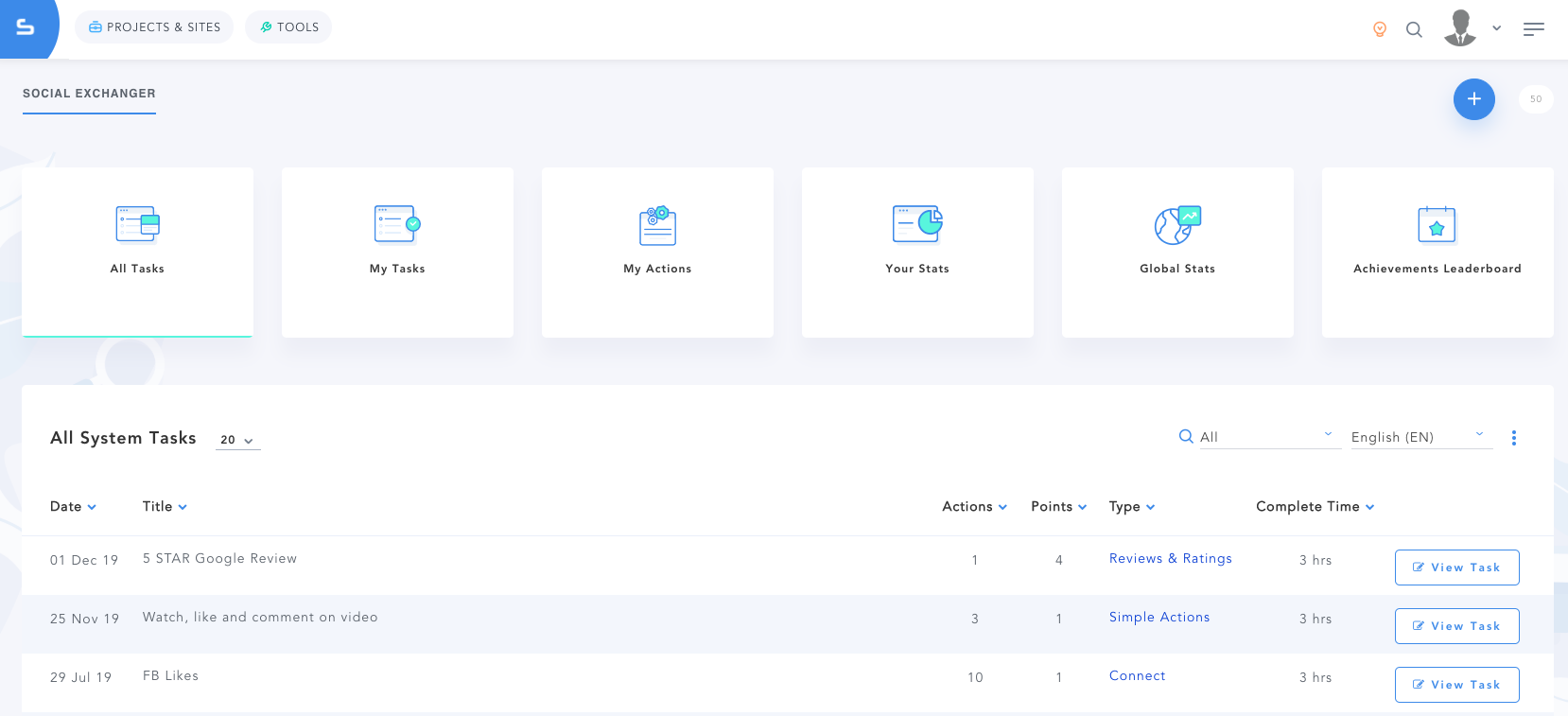 Client Acquisition
For Client Acquisition, there are several tools, including Site Auditor Pro. This tool helps you design a widget that you can put on your website by embedding a code or using the WordPress plugin. The widget can be customized of course.
The goal of this widget is to offer a free website audit, in exchange for information such as contact details. Once a lead inputs their website's URL, the tool automatically performs an SEO audit for the website.
The user will then receive an email with a white-label report about their website, using your company's branding. On the other side, you receive their details for further contact. This is a really interesting tool that helps you get more leads by automatically sending them useful information right after the first contact with your website.
You can also integrate SERPed.net with Platformly.com, Aweber, MailChimp, InfusionSoft, GetResponse, Ontraport, and many other marketing automation tools. That way, you can add your leads to an email sequence, so they receive emails from you automatically.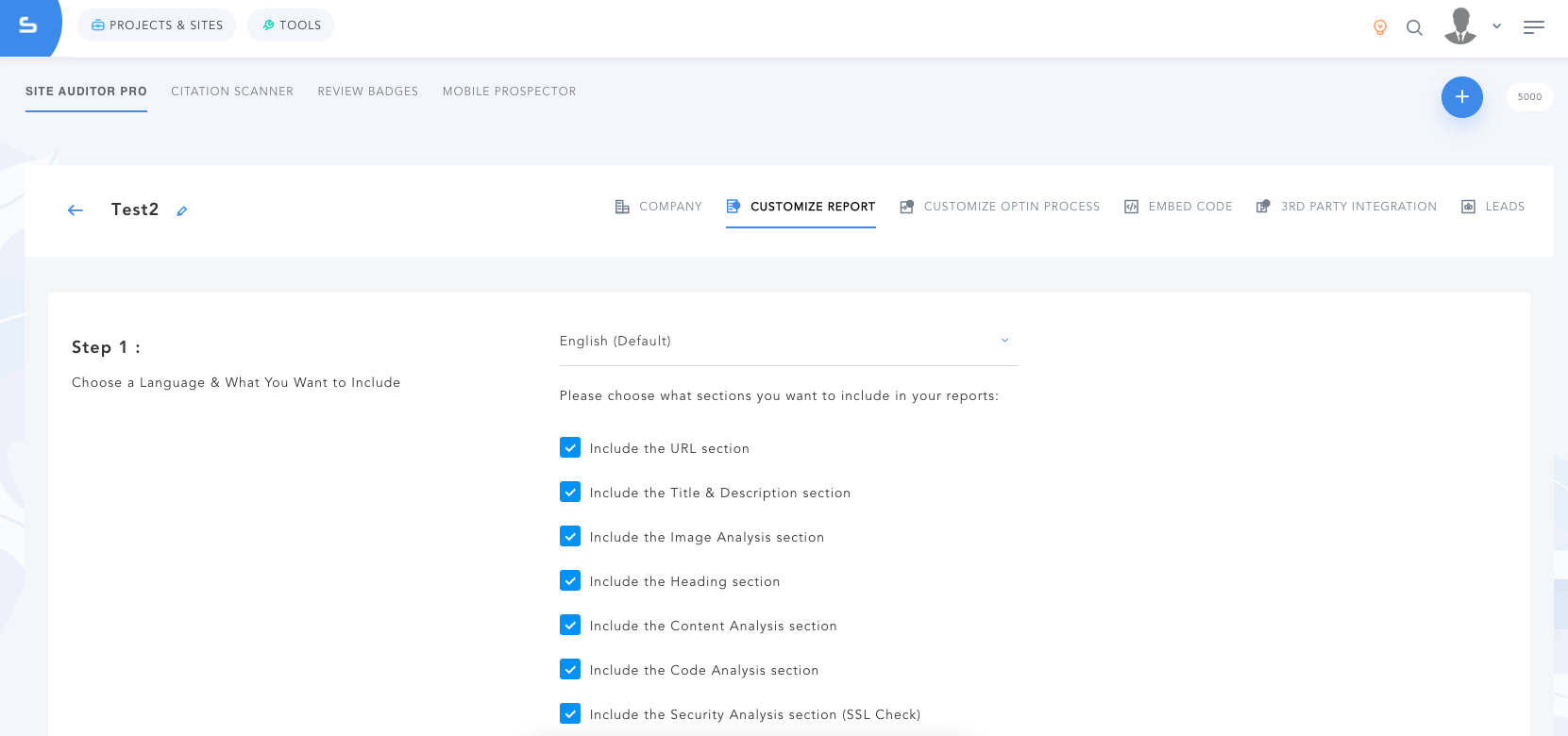 Link Indexer
You want to have all your backlinks indexed in search engines. Link Indexer does the hard work for you. You just need to add the links and a third-party incorporated API accelerates the process for you.
This makes it easier to submit links than having to wait for review using Search Console. Plus, you can use Index Checker (another feature from SERPed.net) to check if your backlinks are indexed on Google. Index Checker saves you from many issues (like having your IP address blocked by Google) that would arise from trying to check these backlinks by yourself.
If you use tools like Backlinks Indexer, you can add the API keys and use them through SERPed.net.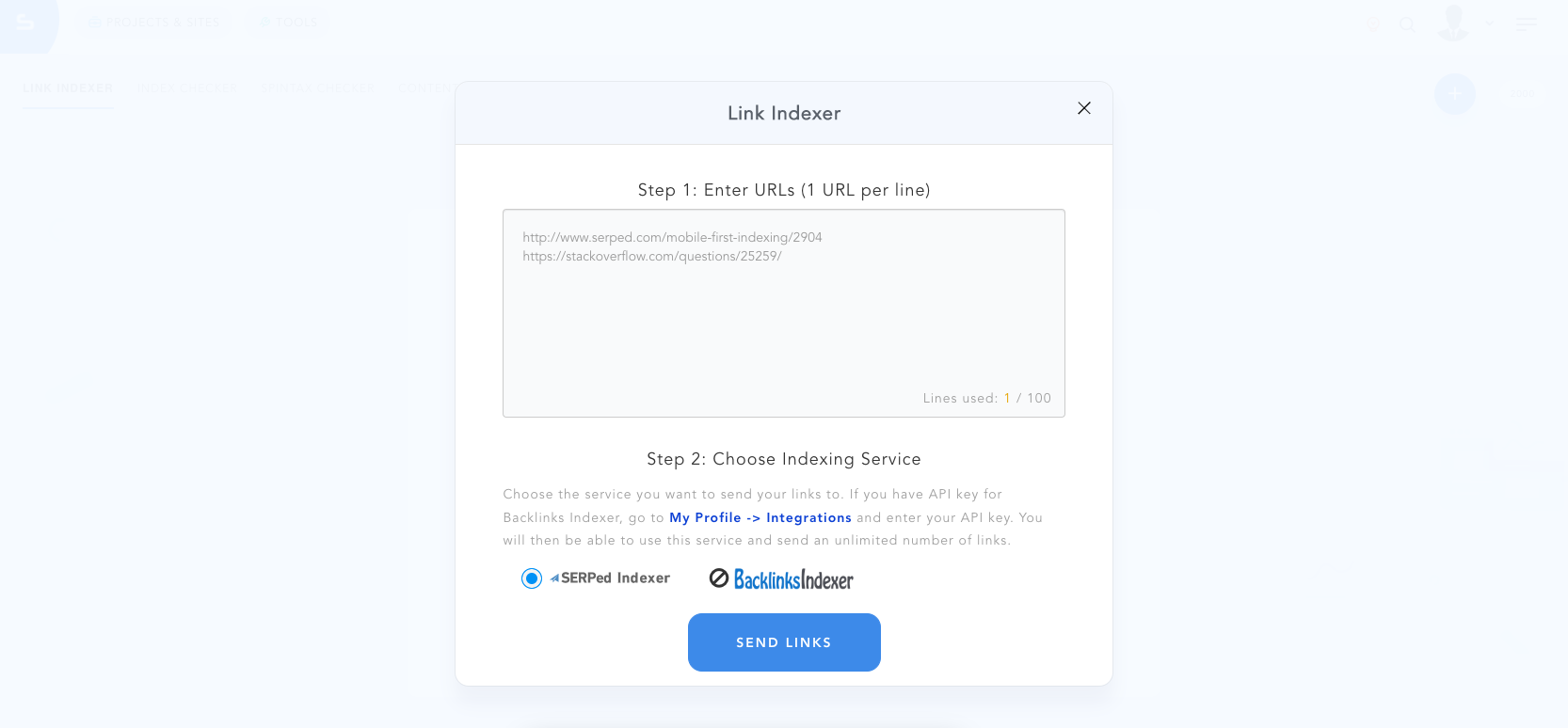 Reporting
Do you spend part of your month crafting detailed reports for your clients about their websites? We know it's a time-consuming effort that sometimes does not even pay off – you end up having to explain all your report in detail over a video call or, even worse, a meeting. Or, maybe your client does not care about your reports at all and ends up calling you several times to ask about how's a specific metric doing during the last few weeks.
SERPed.net, of course, has thought about this. This platform has a specific reporting feature that will save you a lot of time: automatic reports. They're easy to build in just a few clicks and they can have your brand's logo and color scheme. The best thing? Once you create a report, it is sent automatically at the frequency you've chosen.
This works quite well with different clients. For those who are more hands-on, you can get a detailed report with all the metrics, backlinks, Moz metrics, Majestic metrics and whatever you feel might be needed. For clients who aren't that savvy when it comes to SEO, you can create a simple report with just a few keywords and their rank tracking that will be self-explanatory and satisfy less demanding clients.
For an agency, this feature is a time-saver that keeps you from doing the same boring reports every month or week. Once you've set up a report, it will work on auto-pilot for as long as you need it.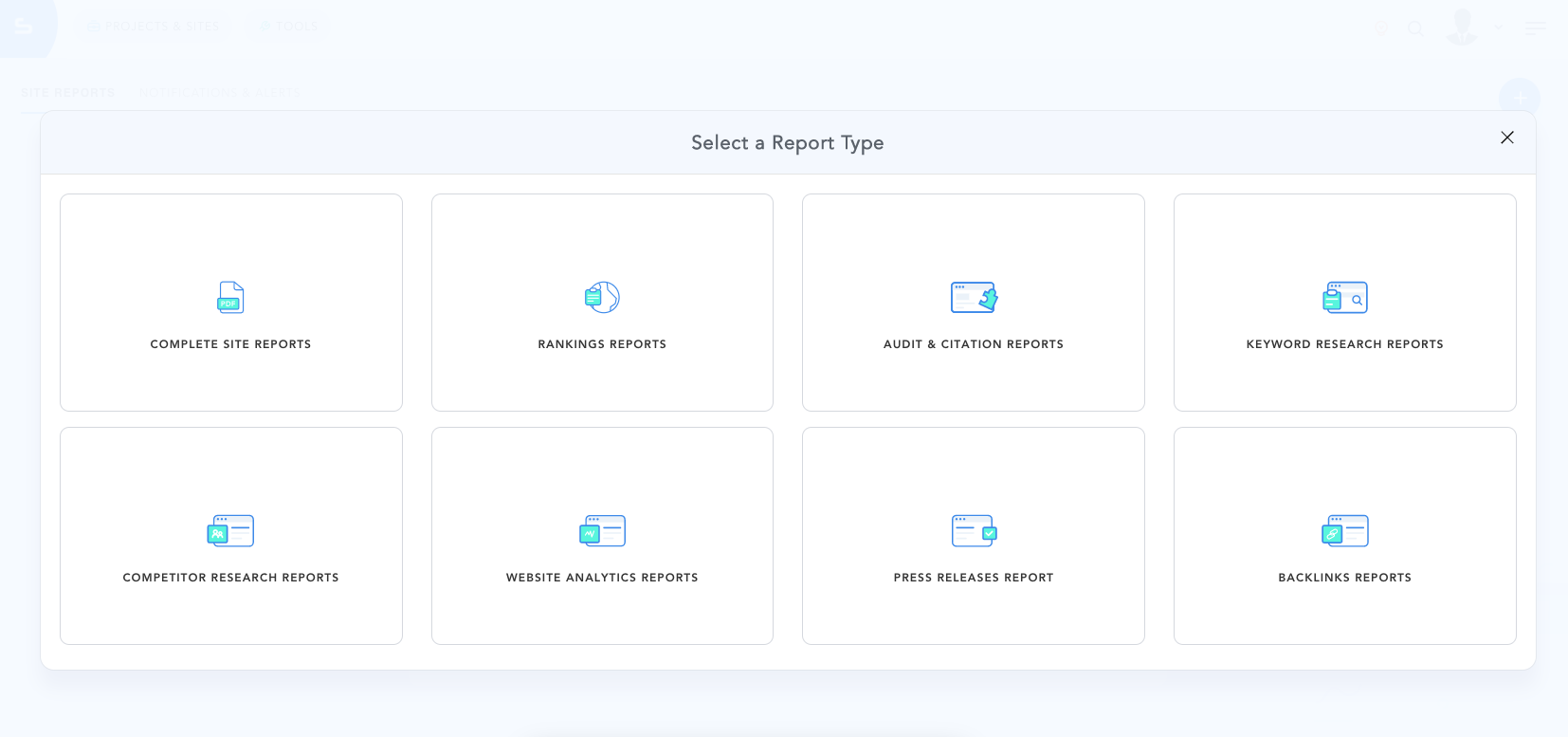 Client Dashboards
Another feature we really like about SERPed.net is the ability to create dashboards that non-users can access. What does this mean? This means you can design a dashboard choosing from a wide variety of widgets and get the login details for each of your clients.
This feature comes in the "SERPed Agency" package, and it's great for those clients you have that keep on pestering you about metrics in-between reports.
The dashboard tool is easy to work with, and it's a white-label dashboard which you can customize in a number of ways, including branding to match your client's or your agency's – as you wish! You can also choose exactly what information to display in the dashboard so that your client will only know what matters to them and what you want to disclose about their website.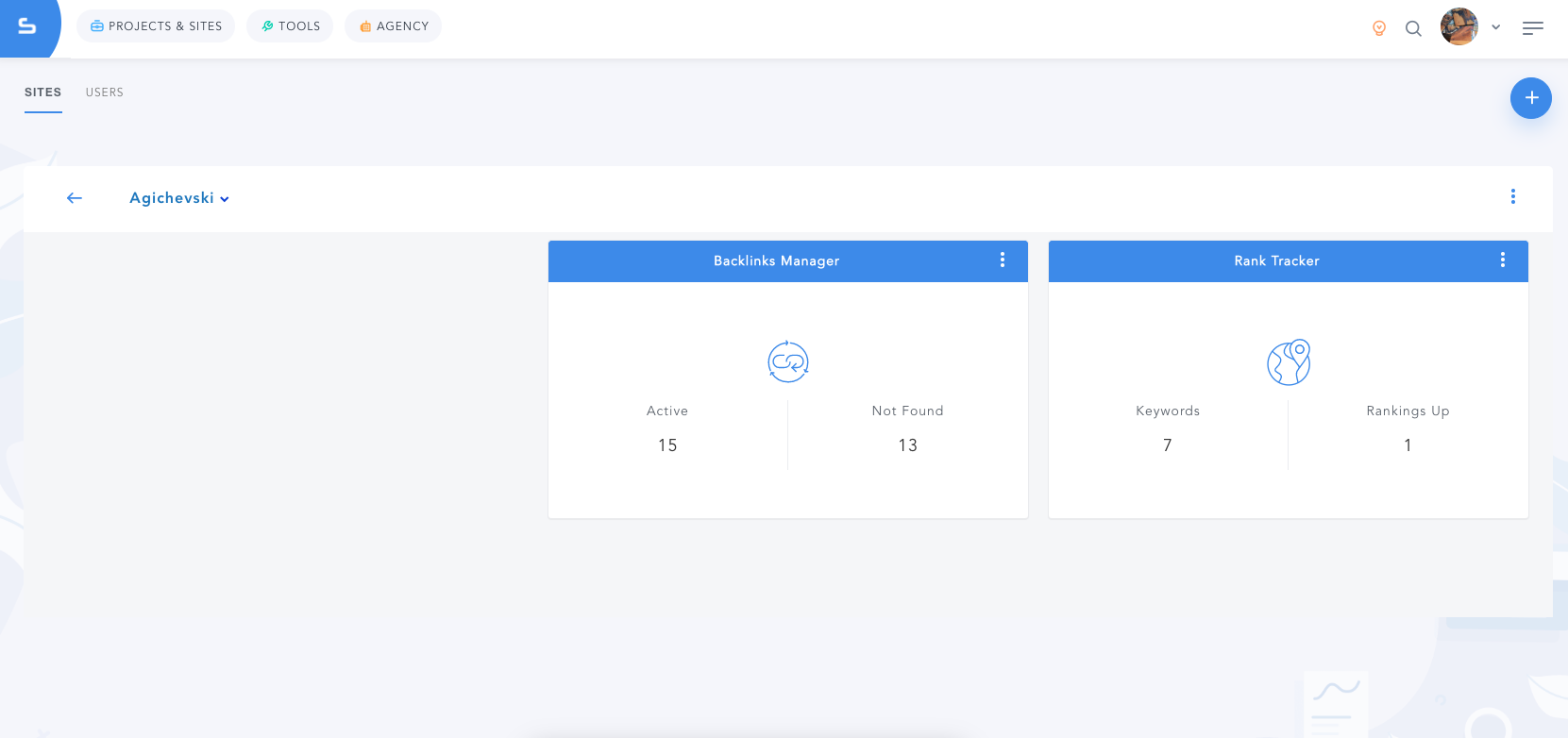 SERPed.net VS The Competition
Alternative to Raven Tools
Raven Tools starts at the same price for their Start plan – $79 per month. Raven Tools is a behemoth in the SEO tool business, and it offers similar features.
However, many users complain about glitches in their platform and getting inaccurate results. This results in ending up having to have other smaller tools to make sure you have your metrics right, which becomes costly and tiring. For the time Raven Tools has been around, there is no excuse for glitches in such a recommended tool worldwide.
Users report issues like connecting the wrong Analytics property to a website's report, which means that you end up having to fix your reports or check them thoroughly before you send them, for all reports, which is a waste of time in our opinion.
Alternative to SEO PowerSuite
SEO PowerSuite has a good thing; there's a Free version you can use to test out the tool for a while before you decide to buy the Professional Plan (which will set you back $299 per user). However, if you compare it to SERPed.net, its usability is laughable.
You have to download the apps, which has the benefit of allowing you to work offline, but at the same time will wreck your laptop for the RAM it consumes with each of the 4 programs that compose this tool. It has a lot of cool features, but finding them is a nightmare on SEO PowerSuite.
For a lot less, you can get the full Premium plan of SERPed.net that works from your browser on any desktop or laptop, being able to switch devices and keep on using it as usual.
Alternative to Ahrefs
Ahrefs is an old tool as well, and if in some ways it has been able to measure up to the competition, in many others it lags behind. To start with, it has no analytics integration, which should be an essential feature of any SEO tool. It does not have any social tools either.
About the pricing, Ahrefs' Lite Plan starts at $99, which is quite expensive for the features it includes. It is more of a simpler solution for those who don't need all the bells and whistles, but then its pricing seems a little bit harsh for startups and small businesses.
It is great for competitor analysis, but its shortcomings make it expensive for small enterprises and not enough for agencies to work with.
Alternative to SEMRush
SEMRush has plenty of features that make it useful for agencies and freelancers alike. However, its pricing is also a drawback: for $99, you get only the Pro plan, which only allows you to track 5 projects at once. For $79, SERPed.net offers you tracking for 20 different websites.
Even though SEMRush is quite a comprehensive tool in comparison to Ahrefs, as an example, its ease of use is not that recommendable either. So, the same thing happens with SEMRush as it does with SEO PowerSuite: powerful tool, but expensive and difficult to work with. What do you do with a tool that has plenty of features but makes them difficult to access or hidden behind a paywall?
Alternative to Moz Pro
Moz Pro is quite a popular player in the SEO business, due to Moz Rank's popularity. Moz Rank has survived many evolutions of the web ecosystem and still remains quite useful for knowing more about a domain and how it ranks up to other competitors using a unique combination of metrics.
It also is a source of learning material for SEO beginners. However, Moz Pro is missing a few key features that could improve its usability. Although it is quite useful for getting backlinks and analyzing competitors, it does not offer reporting tools which are quite necessary for agencies and startups alike.
It might have brand alerts, but reports are necessary to give you a bigger picture of what you're measuring and why. Also, its Standard plan starts at $99 per month, which is quite expensive for many users.
Conclusion: Should you get SERPed.net ?
SERPed.net proves in many ways to be stronger and more reasonably priced than its competition. It also has over 40 different SEO tools that provide you with the key to acing your SEO work. Its reports and dashboards are easy to build and simple to read and understand.
You can tell that SERPed.net was made by SEO professionals: it has all the features that other, more expensive tools offer, with a lot of extras that make your life as an SEO professional a lot easier. The wealth of data you can get with just one glance using the Site Manager is very comprehensive and useful.
Its keyword research tool is also great, with all the metrics you would get from Keyword Planner from Google and much more. SERPed.net's analytics info is easy to comprehend and has all the metrics that matter, without any fluff or vanity metrics that give you no insights at all.
To wrap up, we recommend SERPed.net not only for how it measures up to the competition but also for the very reasonable price that is really below average for all the tools you get with it.