The 4 Best SEO Software for Agencies in 2022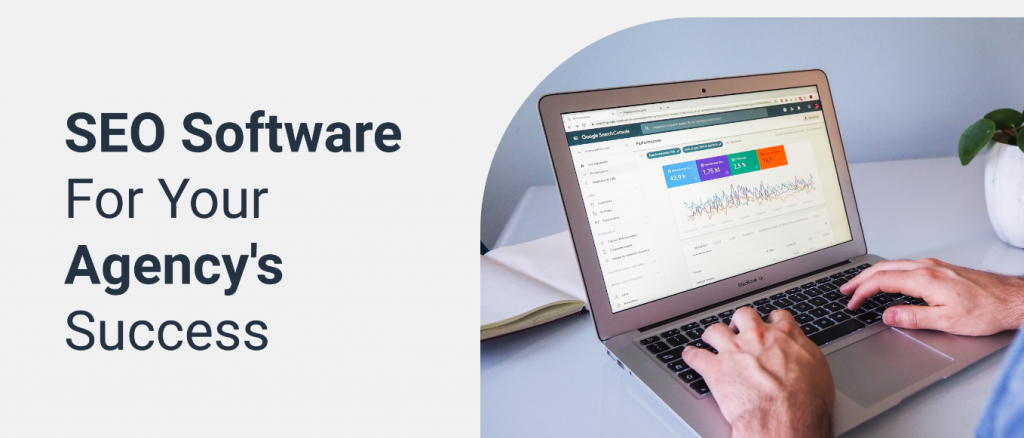 SEO software for agencies is no longer optional. If you want your agency business to succeed you must use the right analytics and reporting tools. There's so much data to analyze it's impossible to get it done without the help of a good tool.
With so much choice available in the market, finding the right agency tools has become a complex task. What should you look for? What does good SEO agency software look like?
This post has distilled it for you. It brings you the best search engine optimization tools for agency.
However, before we get into the actual tools it's important to answer some basic but essential questions: what is SEO software for agencies, why do you need it, how to choose SEO software for agencies and current trends that you should pay attention to.
---
What is SEO Software for Agencies?
There are countless metrics to keep track of within an SEO agency: conversions, keyword tracking and ranking, bounce rate, organic traffic, backlinks, domain authority and much more.
Each of your clients expects you to provide detailed reports with these metrics. Can you imagine trying to do this without a tool? It would be impossible.
An SEO agency tool keeps track of all websites within your portfolio. These tools are the only way you can get the job done quickly and accurately. They analyze every website in your portfolio as frequently as you want and provide you with metrics, reports and recommendations about what you should do next.
This kind of reporting matters a great deal to your clients, and it's important for in-house operations because it molds and directs your strategy. You get to know what needs doing for every client to help them dominate SERPS.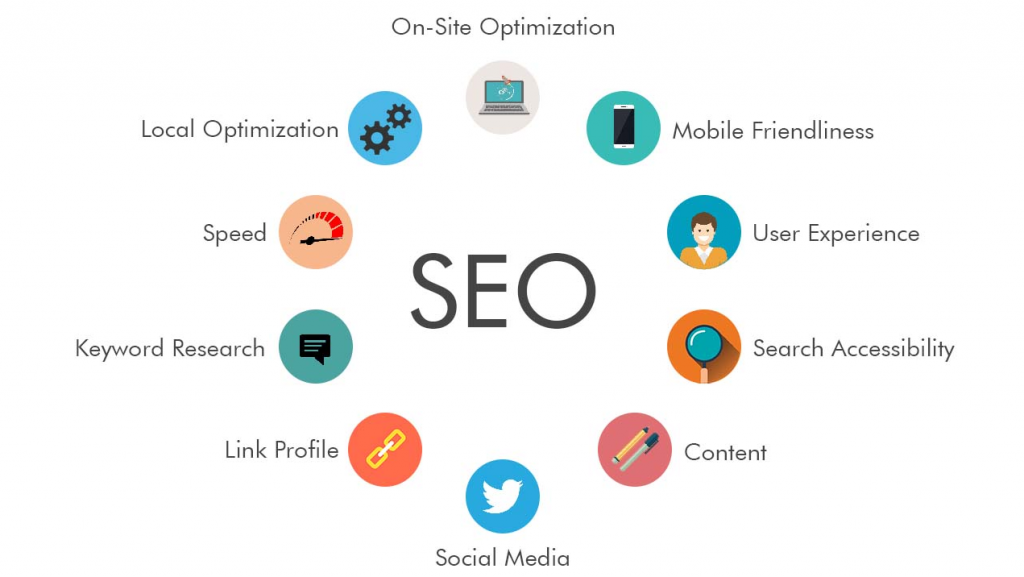 However…
There is no single tool in the market that can track all the metrics you need. As your agency grows you'll find that you need to invest in several tools to track the various metrics that need keeping an eye on.
You may find, for example, that some tools prioritize keyword research and competition analysis but aren't so strong when it comes to lead conversion.
However, the best tools in the market put together the most important functionalities and ensure that you have as many features as possible. These are the best tools especially for a growing SEO agency.
---
Why Use SEO Agency Software?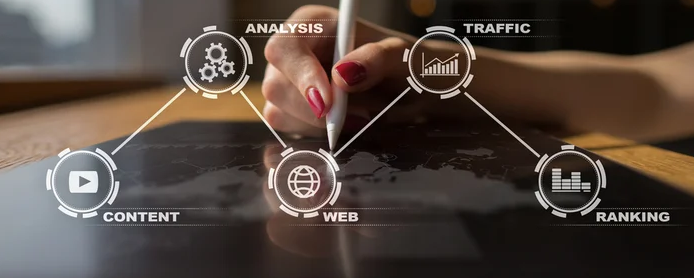 Why do digital agencies need SEO tools? Because SEO is as strong as the data it's built on. Having the right tools gives you access to the right data. Not convinced? Here are additional reasons you should invest in the best SEO software for agencies:
There are additional reasons you should invest in the best SEO software for agencies:
It allows you to spy on competitor strategy without crossing any lines. Imagine letting your clients know who their competitors are and what they should be doing to bypass them in SERPs? They will love your SEO agency even more and you'll secure business for the long term.
You never have to do a manual audit if you have the right SEO agency tool. Audits highlight the problems that are holding a website back. If you have all the time in the world and great analytical capabilities you can try and do a manual audit but it isn't worth it. The right tool can get it done in minutes and will provide more accurate results.
The right agency SEO software will show you high-converting keywords for every website in your portfolio. You can create the kind of content that makes lead generation and generation a breeze.
Some metrics are tough to calculate without a tool. Think organic traffic and conversions, for example. While it's true that rank is the most important metric for many website owners, other metrics matter just as much but aren't as easy to track without the right tool.
The right SEO agency management software helps you visualize data for clients in ways that are easy for them to understand.
You can communicate clearly to your clients. Everyone who hires you to do SEO wants to see a good ROI. With the right tools you can provide metrics that show what they are getting for their investment.
---
How Do You Choose SEO Software for Agencies?
Good SEO agency software should be able to do a majority of the following functions:
Keyword research and tracking
Rank tracking
Backlink analysis
Site audits or site crawls
Social media metric
Competitive analysis
Technical SEO
Project management
In-depth reporting (plus white label reports)
While these features are important, there's more to picking the best SEO agency software:
Check the accuracy of the tool's data. What do others have to say about the data they get from the software? Is it accurate and up to date?
Look at the website audit feature – how deep and comprehensive is it? What parameters are included, and what kind of reports do you get from a website audit?
What kind of competition analysis can the tool do? Some basic tools only show the rank of competitors, but others provide a lot more detail. They show you what keywords competitors are ranking for, what headlines they're using for paid ads, their backlink profiles and more.
Check what kinds of reports you get. Do they contain all the metrics your clients want to see? Do they provide visualizations (graphs and pie charts)? and recommendations and tips?
Lastly, the software you choose should have a UX, integrate with other software in your agency and allow team members to collaborate.
---
Pay Attention to These SEO Trends for 2021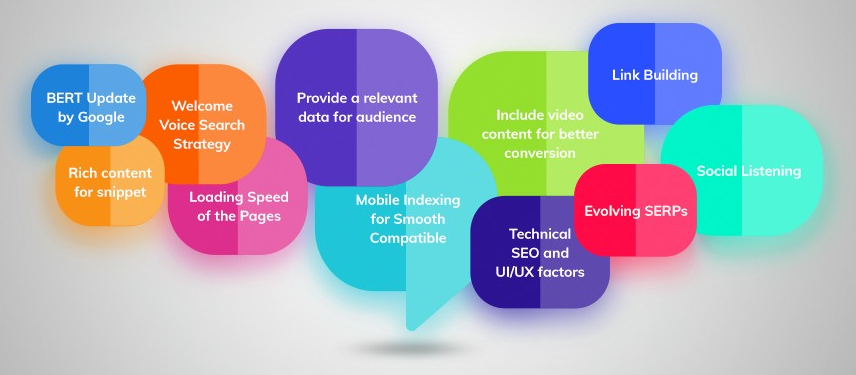 As you seek out SEO agency software, keep these trends in mind:
Search intent is king. Find out what users are really looking for and you'll get ahead of your competitors.
AI will play a significant role in how search engines analyze user data. A tool with an on-page SEO checker will show you what users are looking for.
Voice search is becoming more popular, so optimize your content with longer, natural-sounding keyword phrases.
Make sure your site is mobile-friendly.
Google will place more emphasis on local SEO in the coming year.
For content, Google's EAT is more important than ever. EAT stands for Expertise, Authority and Trustworthiness.
Long-form content gets about 4 times more traffic than short-form content. Articles with 3,000 plus words tend to get two or three times more traffic than those with 1,200 words or less. Break up your content into small chinks with H2 and H3 tags to make it more scannable by search engines.
Features Snippets help you steal traffic from your competitors. They give users a glance into what your content is about, and articles with snippets tend to get lots more clicks.
Your SEO strategy will need to include video.
Google now places high value on semantically related keywords.
Data analytics now matters more than ever because it helps you understand user needs.
---
Best SEO Software for Agencies
Read Review
View Listing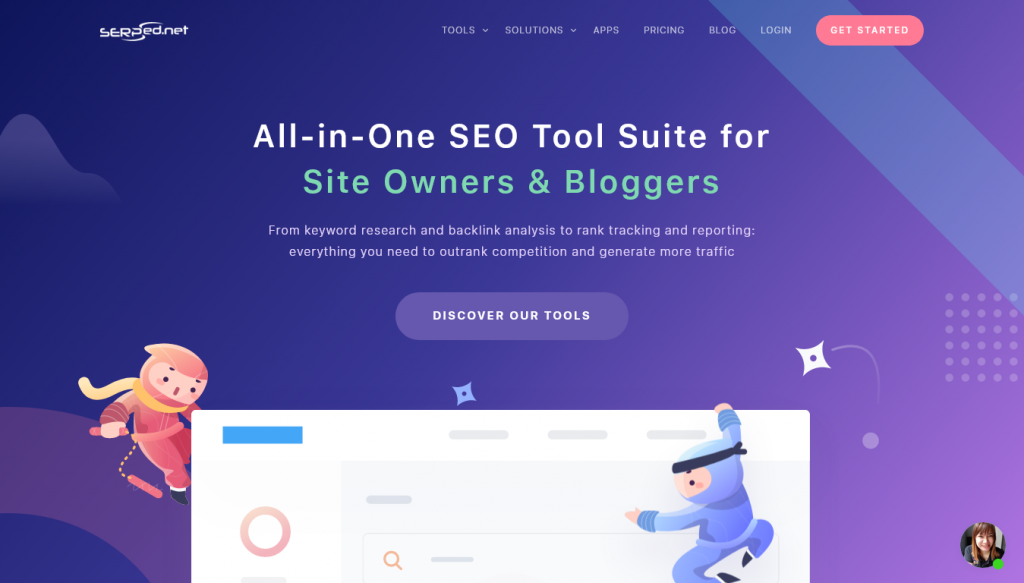 SERPed.net is a collection of more than 40 SEO tools. It provides everything an SEO agency needs to optimize, track and report on client websites.
It provides tools for keyword research, SEO analysis, site management, rank tracking, reporting and much more.
SERPed.net is excellent for competitor analysis. You can see who your clients are competing against in their niche and the keywords they rank for.
In just a few seconds you'll be able to uncover thousands of low-competition, long-tail keywords that you can recommend to clients for new content.
The Bulk URL Analyzer module lets you analyze multiple URLs at once. This is especially handy when you want to audit client sites and their competitors. It shows you PageRank, Alexa rank, domain age, social signals, Moz Rank and Domain Authority and the quality and type of links on a site.
You get client dashboards that your clients can log into to see the status of their campaigns. The shared access means you don't have to send reports all the time. A white-label reporting module allows you to brand client reports.
SERPed.net is also an excellent website management tool. It helps you keep track of pages, posts and links, and you can write notes and reminders for each site you manage.
The software sends instant notifications any time there's a problem on a site and also informs you if there's downtime.
---
View Listing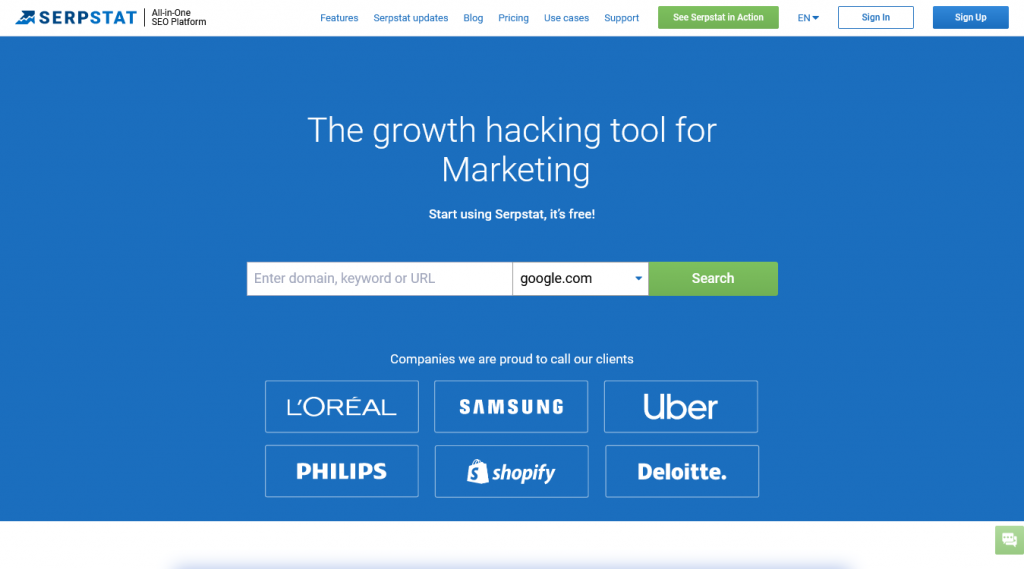 SerpStat puts together more than 30 tools that agencies can use to meet client needs. They include competitor analysis, keyword analysis, rank tracking, site audits and more.
The keyword research tool provides alternative keywords that clients could be ranking for and search questions that you can use to structure their content. You can analyze keywords seasonally and find niche leaders using ad analysis.
The rank tracking tool works to track the rank of any site worldwide and the rank of competing sites within any niche. You can also see the market share of a website using selected keywords.
For competitor analysis, SerpStat allows you to find client competitors in PPC and SEO, see their visibility and how much traffic they get for selected keywords, and which of their pages are ranking. Use this information to improve client strategy and get them to rank higher in SERPs.
You can use SerpStat to do site and page audits and text analysis for content optimization.
---
View Listing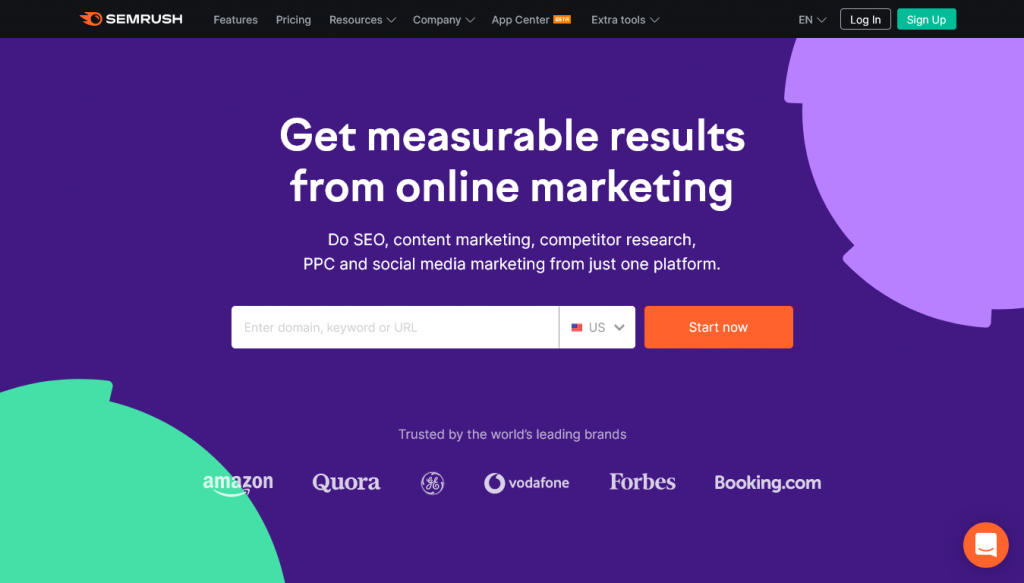 SEMrush is a collection of more than 40 SEO tools. They cover everything from content marketing to social media marketing.
SEMrush provides tools that you can use from the moment you create a new website. For lead generation, each of your clients can have a dedicated page to get new prospects.
The Client Manager allows you to assign projects to team members, track their progress and generate reports that you can share with clients.
You can manage access to dashboards, and you can also share dashboards with clients. You can set up alerts to send you vital data at any time. This is especially important for reporting; reports are generated automatically and sent to your inbox. SEMrush reports can be branded with your logo.
Other tools include on-page SEO audits, rank tracking, social media management, link building, competitor SEO analysis, content creation and distribution, competitor PR tracking and website monetization.
---
View Listing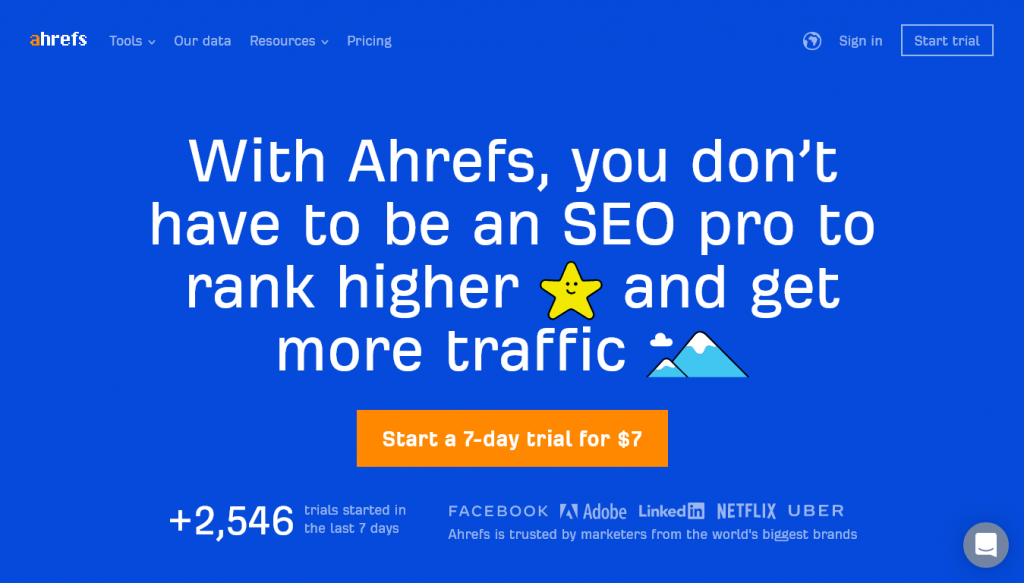 Ahrefs puts together dozens of free and paid tools for SEO agencies. Main tools include site explorer, keyword explorer, a site auditor, rank tracker and content explorer.
There is a host of free tools on offer that you can use to discover and analyze keywords and backlinks. Additional features include Domain Comparison, Batch Analysis, Link Intersect, Content Gap, Email Alerts, Traffic Checker, and others.
This tool is quite popular and boasts customers like Facebook, Netflix, Shopify and Tripadvisor.
Ahrefs has the largest 3rd party database of search queries. It processes vast amounts of data and crawls search engines constantly to make sure that they bring you up-to-date information.
---
FAQs
Can I use the same SEO software for agencies across different industries?
Yes, you can. Most SEO agency software is created to work across all industries. However, depending on the specific industry's complexities, you may need specialized software to keep track of certain unique metrics.
Should I hire an SEO agency or can I use one of these tools and do it myself?
It depends on whether you have the time to do it yourself. Anyone who has experience in SEO will tell you it is a time-consuming and complex affair, especially as a business grows. You can choose to buy one of these tools and do SEO yourself, but that will take away from the time you could spend doing other more important things in your business. If your business is small, you can optimize yourself, but as it grows, DIY may not give you expected returns.
What software do SEO companies use?
The best SEO agencies choose software that puts together as many features as possible. All the tools featured here are good examples of agency SEO software. When shopping for an SEO agency it's a good idea to find out what software they use, what features it has and what kinds of reports it provides. Also, check whether they'll allow you unlimited access to your client dashboard.
Is SEO necessary for a small business?
If you want a business to grow, dominate SERPs and outrank your competitors, SEO is an absolute must.
---
Conclusion
SEO software for agencies is varied; each comes with unique features and functionalities. It's up to you to decide what features are most important for your clients. What would help them meet their goals? The best software is the one that helps you meet as many client needs as possible.
Our choice would be SERPed.net. It puts together all the features we feel are necessary for SEO for agencies. The tool has a friendly user interface, gets new features regularly and is well supported.
SERPed.net also has affordable packages (compared to the others in this post) and even small SEO agencies can fit it within their budget.
---
Compare SEO Agency Software
| | | | | | | |
| --- | --- | --- | --- | --- | --- | --- |
| SEO | Keyword Research | Website Audit | White Label | Social Media Management | Analytics & Reporting | Pricing (Month) |
| SERPed.net | Yes | Yes | Yes | Yes | Yes | $79.00 |
| SerpStat | Yes | Yes | Yes | Yes | Yes | $69.00 |
| SEMrush | Yes | Yes | Yes | Yes | Yes | $119.95 |
| Ahrefs | Yes | Yes | No | No | Yes | $99.00 |
| SpyFu | Yes | Yes | Yes | Yes | Yes | $39.00 |
| SE Ranking | Yes | Yes | Yes | Yes | Yes | $39.00 |