The 5 Best SEO Client Dashboard Solutions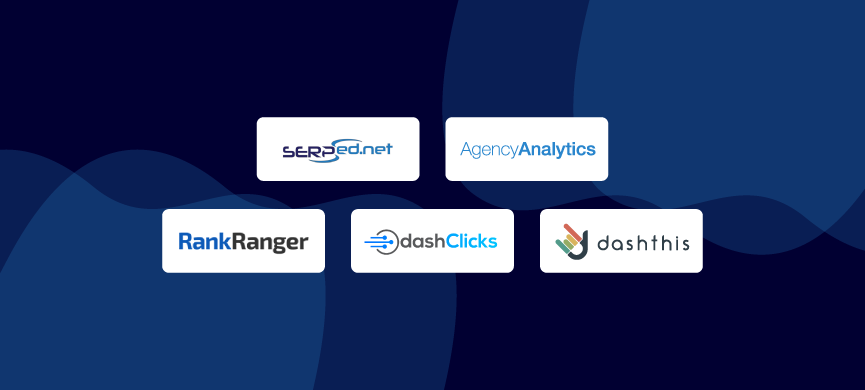 The best search engine optimization agencies understand one thing – that detailed and informative client reports are the lifeline of their business. That is why they invest in the best SEO client dashboard software.
There are dozens of SEO client dashboard software solutions in the market. With each claiming to be the answer to all problems, finding the right one can be an uphill task. In this post we have picked out the best SEO client dashboard solutions based on their features and effectiveness. We also look at their drawbacks.
Before we look into them, it's worthwhile to understand what exactly an SEO dashboard tool is, what it should have and what you should take into account as you choose.
What is SEO Client Dashboard Software?
When you run an SEO or marketing agency your clients want to be kept in the loop about how their accounts are performing. They want to see regular reports on metrics they consider important.
Put yourself in their shoes for a moment.
If you hired someone to run an online campaign for you, you would want them to show you what your SEO KPIs were regularly. You'd be interested in metrics like ranking summary, organic traffic, competitor metrics, what keyword combinations give you the best results, how your ads are performing and any other SEO KPIs that you think may be relevant.
They can track all these metrics individually, export metrics into Excel tables and analyze them there, but that would be a tedious exercise, especially when you think about how often they'd have to do it. This task alone would keep them so busy that they wouldn't have much time for anything else. Your SEO campaign would suffer as a result.
Hence the need for SEO client dashboard software.
As the manager of an SEO agency, you want to give your clients the most comprehensive periodic reports while at the same time doing all the work that's required to make sure they rank.
White label SEO reports are the only way to do this. If you want to capture all the right metrics, you need to choose the best software there is.
It will automatically put together information from different data sources on one screen so that at a glance, clients can see important campaign metrics.
How to Choose The Best SEO Client Dashboard Software
Exactly what should you take into account when you are choosing white label SEO software? Different clients may want different types of reports, but some factors can help you choose software that will keep all of them happy.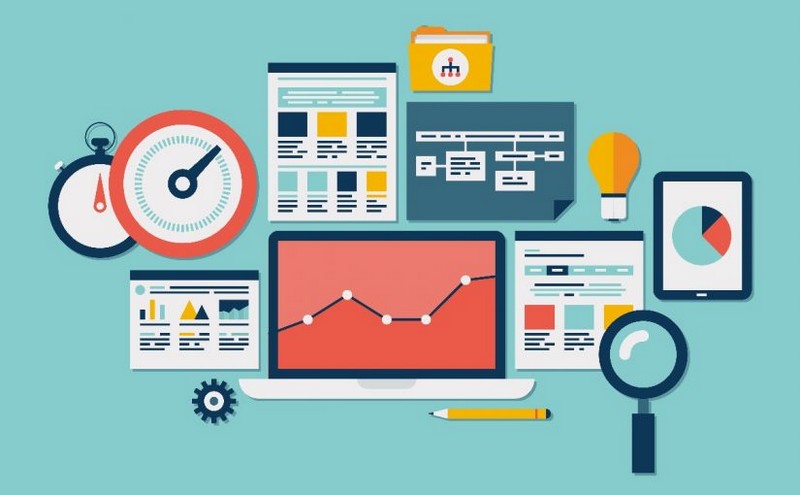 What metrics do your clients care about the most?
There are hundreds of SEO metrics that one can measure, but there are some that are important regardless of niche. You must look at all your clients and try and identify which metrics they are all interested in, and then choose SEO dashboard reporting software that makes it easy to put these metrics together.
Does the software keep things simple?
Your clients have outsourced SEO to you because they don't have the time, or the skill, to do it themselves. You shouldn't assume that they'll be interested in reading and unraveling complicated reports from your company.
As you choose SEO client dashboard solutions you should look at how simple the reports are. They should provide all the necessary metrics at a glance with a simplicity that anyone can understand.
No two clients are the same. One client may be comfortable with a certain level of detail while for another it will be too much. A third may want to have very comprehensive reports that highlight the nitty-gritty of the SEO process.
Knowing your clients and understanding their needs will help you choose software that can cater to all of them. Take the time to understand what metrics each is interested in, and predict what their future needs may be so that you can invest in SEO client dashboard software with the right capacity to accommodate client growth.
Does the software provide context?
Context is all about analysis. It helps clients understand what SEO metrics mean. Say, for example, that a report says that a client has a conversion rate of 3%. What does it mean for them? Is it a drop or an increase? While 3% may be a good metric for one client, it may be horrible for another.
Good SEO client dashboard software can explain what numbers on each report represent, and also make comparisons with previous data. It helps to show trends. Analysis should be simple and to the point.
Does the software have a visual component?
Reading tables full of numbers is tedious, and that's why the best white label SEO software provides visuals that are easy to understand. It doesn't have to be anything fancy; simple graphs and pie charts are simple enough for most people to understand.
When you prepare reports use fonts that are easy on the eye and that the most important metrics are at the top. Add images if they help clarify a metric.
Can the software guide clients through the report?
This is all about keeping things simple, providing summaries, highlighting important information and ensuring that each report is as clear as it can get.
Does it have useful, additional functionalities?
These include the ability to share through email in different formats, access across multiple devices including mobile, ability to print, password protection and so on.
Can it show both short and long term performance?
Many clients want to see how their campaigns are doing in the short term. They may want a weekly or bi-weekly report. They'll also want to see how they have performed historically (in the last three or six months, last one year). Can the SEO client dashboard software do this?
Based on these factors, here are some of the most effective SEO white label software in the market.
---
Best SEO Client Dashboard Solutions
SERPed Agency is a great SEO client dashboard solution for anyone who would like to automate the reporting process and provide their clients with accurate, actionable data. They can see where they rank, historical data and trends, which keywords they rank for and their search volume and so on.
You never need to spend lots of time on the phone with clients or write long emails explaining metrics. They can see everything they need from one single dashboard that they can access with their own login credentials at any time. It allows you to increase transparency, and therefore trust, with clients.
Adding client accounts with this software is easy, and you can add widgets depending on the metrics they would like to see. Widgets include metrics like backlinks, backlinks manager, uptime monitor, site audit and many more.
You can also choose the kind of data you would like to display in the widget. For backlinks, for example, you have about a dozen options you can choose from. You can show your client referring domains, IPs and subnets, citation flow, trust flow, Moz Rank and more.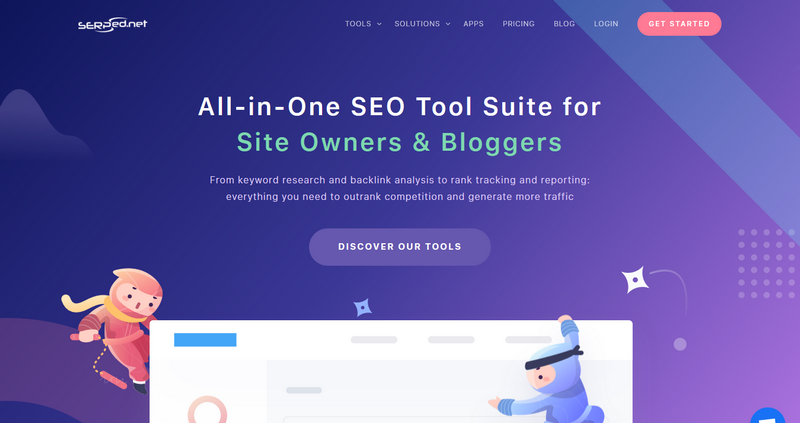 SERPed Agency Features
Easy client management – You can track all your clients from a single dashboard. Creating dashboards for them is easy with plenty of widgets and the simple drag-and-drop feature. Your clients can see all their metrics at any time by logging in.
Scheduled, white-label reports – SERPed Agency allows you to schedule reports for your clients. You can generate metrics daily, weekly and monthly. You can also see historical trends.
The software integrates data from the best SEO software. Your clients can see data from Google, Majestic, Moz, Bing, Yahoo, YouTube, Amazon, WordPress and more.
Enhanced client acquisition – You need to grow your SEO agency, and SERPed Agency provides you with the perfect tools for this. It provides 4 tools that allow you to see websites that are performing below par, and you can contact them and offer your services.
SERPed Agency integrates with many marketing platforms including Google Analytics and all the popular social media platforms.
There is no limit to the number of client dashboards you can create. This software is ideal for SEO agencies of all sizes.
SEO analysis is easy with SERPed Agency as it has a site explorer, bulk URL analyzer and backlinks explorer.
Keyword research for clients is easy with this tool. It puts together Ultimate Research, What Ranks Where, Keyword Analyzer and Long Tail Keywords to ensure clients have the right keywords at all times.
You can monitor content using the Content Curator and Content Restorer.
Drawbacks of SERPed
With more than 40 tools SERPed Agency can be overwhelming at first. However, as you get familiar with it you'll find it an easy and fun tool to work with.
While this software shows metrics from Moz and Majestic, it doesn't incorporate Ahrefs data. Also, some of the video tutorials are a little out of date but are still useful especially for first-time users.
---
View Listing
Agency Analytics is considered one of the best SEO client dashboard software. It is an all-in-one reporting dashboard for search engine optimization companies. It works for both small and big agencies; you can use it to report for a few clients or hundreds of clients.
The software provides reports on ranking and backlinks. It will also show PPC, social media, email and call tracking, and it can do website audits.
Agency Analytics puts together more than 45 different tools to ensure that you can report on all aspects of SEO.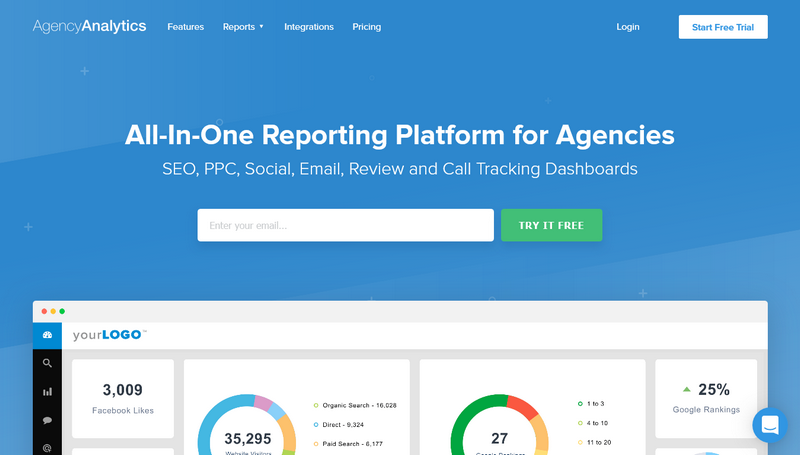 Agency Analytics Features
It produces scheduled automated reports. You can get them on a daily, weekly or monthly basis. These reports can show all kinds of metrics including ranking, traffic, backlinks, social metrics, email tracking, paid vs. organic search, referrals, number of orders and more. It also shows which top-ranking keywords on different platforms. Once you choose the metrics that you would like to appear, you can generate a report with a single click.
The software has dozens of integrations. It integrates more than 40 different marketing tools, making sure that you are covered at all times. Whatever your marketing channel you can track it in real-time. Find out what marketing tools your clients use and add them to their reports with one click.
Custom dashboard – Each SEO client can have their marketing dashboard just the way they like it. You can create different dashboards for different departments and highlight data that's important for each of them. There are dozens of widgets incorporated in the software, and all you need to do to customize a dashboard is drag-and-drop.
Site audits will let you know if there is something wrong with your site. An Agency Analytics module generates a report when it detects problems. Although the audits are not as detailed as those you would get from software like Ahrefs, they are still useful because they alert you to critical issues.
White Label – You can fully brand and customize each report you send to your clients. You can also add logos, brand colors and a custom URL.
SEO tools – a wide range of SEO tools ensures that you can report on all aspects of SEO. They include a rank tracker, backlink monitor, site-auditor and a competitor analysis module.
Easy management – Tracking team members is easy with this tool as you can assign tasks to specific staff accounts. You can assign permissions for each user as well, so that they can produce reports as needed.
Drawbacks of Agency Analytics
Some important features are not included in this SEO client dashboard software. It doesn't do content management, A/B testing or revenue management.
Another problem is that although there is a backlinks report, you cannot see where competitors are getting them.
The white label function is limited. You can add your own logo, but you cannot add a client's. This would give them a strong sense of ownership of the data.
---
View Listing
Although Rank Ranger is described in many reviews as a keyword tracking tool, it qualifies as one of the best SEO client dashboard solutions. It can do a lot more than track keywords.
It aggregates data from different platforms and search engines. By bringing together lots of different tools, it can do backlink analysis, site analytics, SEO analysis and can provide a wide range of reports.
This software is ideal for SEO agencies because it's reports can be customized. You can choose exactly what metrics you want to appear for different clients, attach a logo and include branding for a stronger company presence.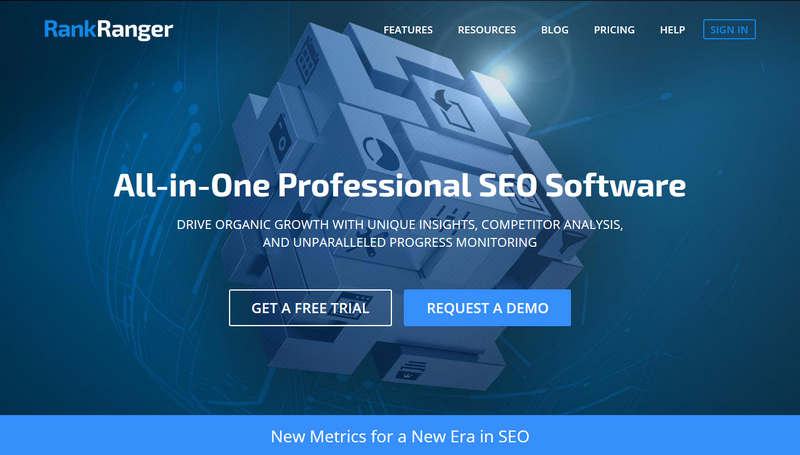 Rank Ranger Features
A personalized SEO dashboard shows a wide variety of metrics to help clients understand and track their campaigns. They include rank with visibility graphs, you can see whether a site has two landing pages that are competing for the same keyword, and you can see what is happening with any of the keywords on your site.
Choose what SEO metrics you would like to display for any client depending on how detailed they would like their reports to be. Fields include keywords, keyword tags, domains, search engines, rank changes, landing page and keyword metrics and rank changes. You can also filter results. Clients are free to log in and select the metrics they would like to see in their reports.
You can use Rank Ranger to show data across multiple websites for the same client.
There are PDF templates that you can use to create reports for your clients, but if you don't like them you can create your own. These reports can be scheduled. You can, for example, set them to generate every day for agency use, and weekly for your clients.
Clients have access to their dashboards, which enables them to see the progress of their SEO projects at any time.
A host of third-party integrations means that you don't have to change the way you work. Rank Ranger will fit in well with the rest of the software in your agency.
Rank Ranger Drawbacks
The software doesn't do content management and A/B testing, both important features when dealing with SEO clients.
---
View Listing
The premise of this software is that agency managers will be freed from time-consuming reporting, leaving them to focus on other more important tasks for their clients. Unlike a lot of other software in this category which is for both personal and agency use, DashClicks is created specifically for agencies.
One feature makes this software unique: scaling. As an SEO agency, you expect your clients to grow, and you want to be able to accommodate them with ease as they do. DashClicks allows you to do this at an affordable cost to your clients.
It combines all the necessary SEO software in one easy-to-use platform. You can see all client reports on one screen, and creating white-label reports is easy.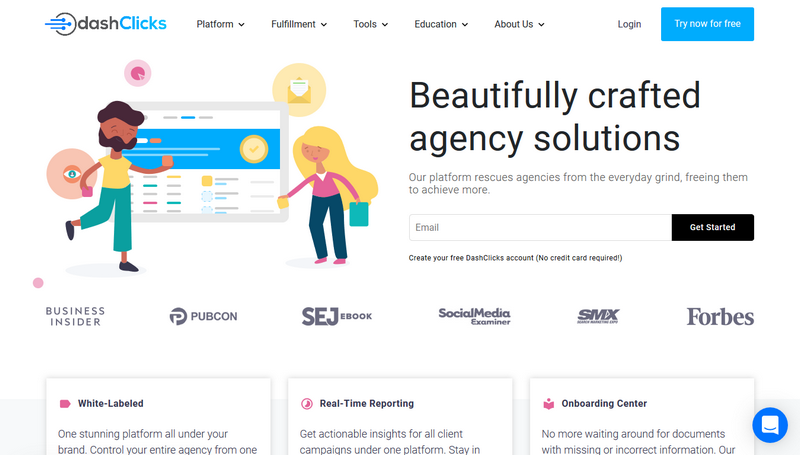 DashClicks Features
You get real-time reporting for all your clients, and they can see reports at any time. They can see leads from all their campaigns, track calls and submission forms and see everyone who gets into the sales funnel. All these metrics appear on one dashboard.
The software gives you the ability to track Facebook and Instagram ads, Google Ads and keywords. All agency clients are listed in dozens of directories as soon as they sign up.
DashClicks allows you to create dashboards quickly. You can add clients in seconds, grant clients permissions so that they can access their data, get real-time updates and use the upsell feature to offer clients other services.
You have control of your team; you can assign tasks to team members and track see their progress at any time.
The funnel building service helps clients create effective content and track all entries into the funnel, and clients can see leads in real-time.
Backend automation makes lead conversion easier for clients.
The software provides a lot of training resources. They include DashDay workshops, Marketers Mindset podcast, a video blog, the Dash Accelerator, and webinars.
Drawbacks of DashClicks
This software delivers as promised in many aspects, but the problem is that it has a steep learning curve. Many of the features aren't obvious and you have to feel your way a bit to get what you need.
---
View Listing
DashThis is SEO client dashboard software that is all about tracking client performance metrics and providing accurate, automated reports. Instead of spending hours working on reports each work you can focus on what's important – marketing projects to help your clients increase profits.
This software puts together a lot of SEO tools to ensure that you can see all the metrics that you need on one dashboard. You can choose whatever metrics you think are important and include them in the client report.
With lots of preset widgets, you have lots of flexibility when it comes to reporting – just drag and drop any widget you think makes for a better report.
The software can scale as your business grows. If you have more customers you can pay for more dashboards, and you can have a client base of thousands.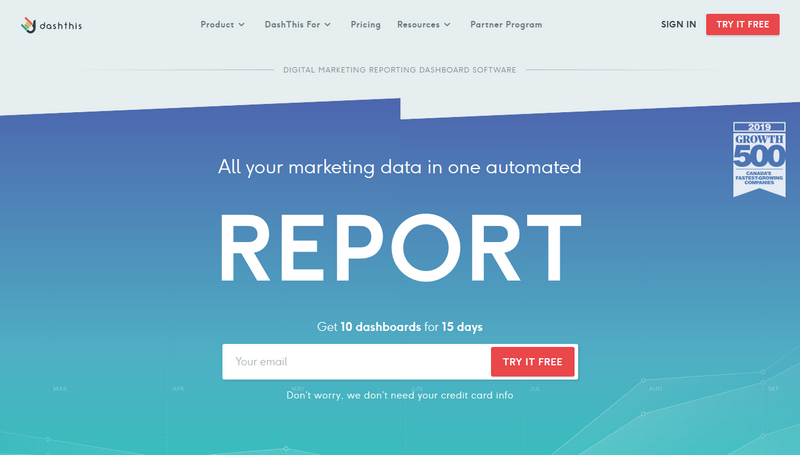 DashThis Features
The software has preset reporting templates, but you can create your own to reflect client brands and save them for future use. All widgets can display a multitude of metrics in different forms (graphs, tables and pie-charts).
Automate not just reports but delivery too. You can set up DashThis to generate reports and send them to pre-programmed email addresses at specific times on selected days.
It allows you to have unlimited users. Everyone in your team will be able to gain access at no additional cost.
The team can import and customize dashboards so that you can track all your clients from one software.
There are a variety of useful templates. They include a Google Analytics template, social media template, PPC and SEM template, SEO reporting template and many more.
The software integrates with 30 other marketing tools.
You get a branded URL for each report which helps strengthen your brand.
Drawbacks of DashThis
One of the problems with this software is glitches when you sync data. Sometimes you'll have to refresh widgets in order to see fresh information.
The chart types are also limited – there are other tools in this category that have a wider variety of presentation charts.
---
Conclusion
When you look at SEO client dashboard reporting software reviews you'll see a common refrain – that they aren't as detailed as users expect. You'll see some users say that they aren't as in-depth as Ahrefs or SemRush or similar tools.
Here's what you have to keep in mind: dashboard reporting software cannot go into as much detail as a dedicated keyword tool. It puts together the highlights from the best tools so that users can see at a glance the most important metrics.
If you choose any of the SEO dashboard software in this post, you'll be able to provide comprehensive reports to your clients. If we had to pick one, we would go for SERPed Agency, which is comprehensive and easy to use.
However, make sure that you understand your clients and their needs before you invest in any SEO white label software.