The 4 Best Tools to Create a Scroll Box in 2022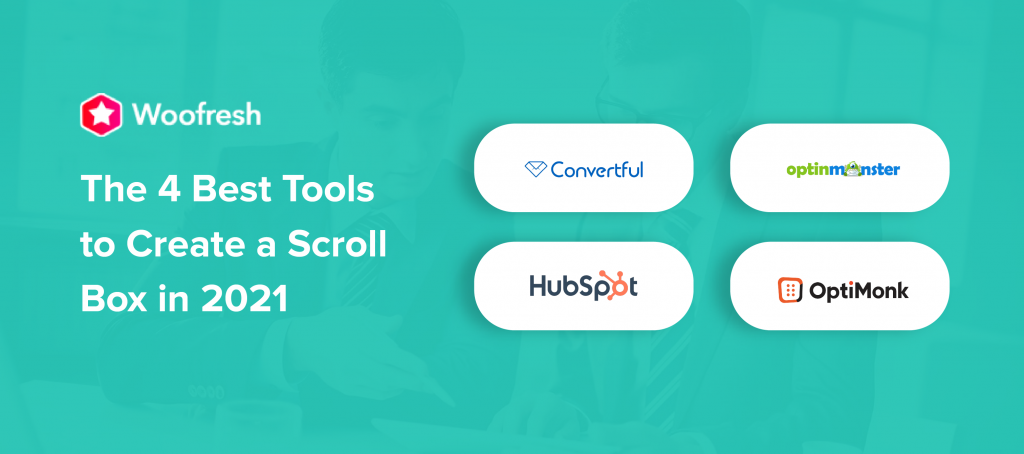 What is a scroll box and how does it fit into your marketing campaign?
Getting users to take action when they arrive on your website isn't easy. Whether you want them to leave their email addresses or buy something, you have to craft a message so powerful that everyone who lands on your site sees immediate value in taking whatever steps you recommend.
That's easier said than done. Using a scroll box gives you a better chance of gaining leads and converting them into buying customers.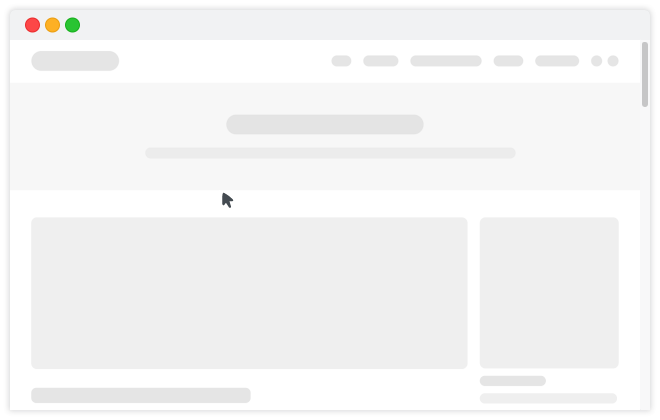 ---
What are Scroll Boxes & Why Should You Use Them?
Also called a slide-in box, a scroll box appears after a website visitor has scrolled a certain amount down a page. As the name suggests, the box is triggered as a user scrolls. The website owner decides when they want the box to appear.
You may be wondering – what is the difference between a pop-up and a scroll box? The answer is when and how they appear. A pop-up is obtrusive. Pop-ups are quite popular, but they can be annoying.
Think about it; how do you feel when you visit a web page and pop-ups show up every few seconds? Or when you are trying to read content, and a pop-up appears right in the middle of your screen and covers up just what you're trying to access?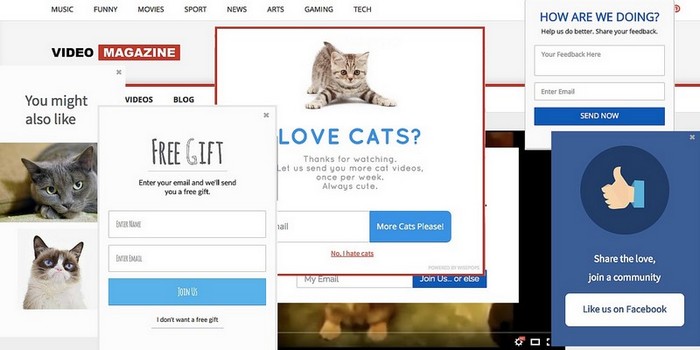 Some users are patient enough to close the pop-up and keep scrolling but think about those who aren't. They will leave your website and seek another website in your niche that offers what they're looking for. You've just lost a potential lead.
Scroll boxes are different because they are designed not to interfere with user experience. They give site visitors a chance to consume content and then slide in slowly to offer the user a proposition.
If you use a good scroll box generator, you can set up the boxes to slide in from any side of the screen – left, right, top or bottom. To be sure that you have the right set up you can do A/B testing to determine which design works best.
In a nutshell, slide-in boxes are less irritating to site visitors as they allow them to see what's on your site before they appear, and this gives you a higher chance of getting users to do what you want them to.
There are several benefits of using scroll boxes:
They give users a chance to really get into your content. The saying goes that "content is king", and many site owners spend a good deal of time and money to get good content out. What is the point of this if users will be interrupted before they can absorb what your website has to say? You should set up a slide-in box at precisely the point where you know users have seen the most important information.
Scroll boxes allow you to offer value before you sell anything. This is a much better strategy to acquire leads and buyers instead of jumping right into offers with pop-ups.
The right scroll box genorator allows you to target mobile users. Most people use mobile devices, so this is an excellent advantage.
The best scroll box software comes with advanced targeting rules. You can use it to reach different user demographics at the right time.
---
Examples of Highly Converting Scroll Boxes
Below are some ways you can use scroll boxes. Remember, customize boxes to reflect your brand if you want to get the most out of your marketing campaigns.
Coupon
All users to read about your latest offer and then offer them a coupon at the very end with a slide-in scroll box.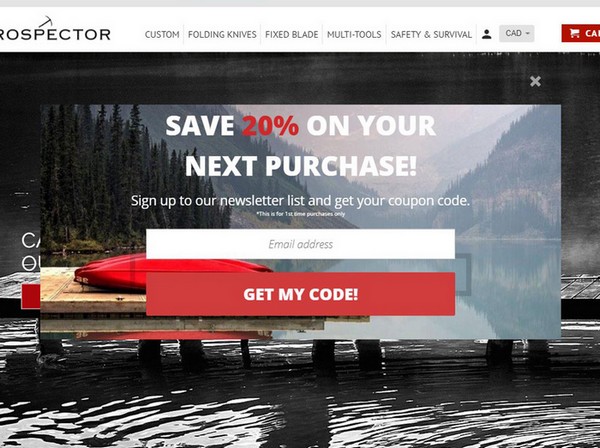 Before users leave a page you can offer them the opportunity to follow you on social media with a simple scroll box.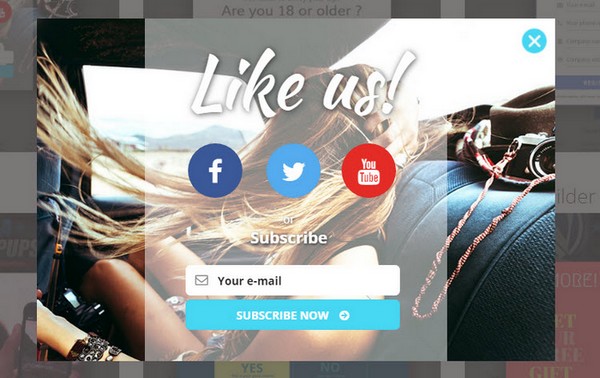 Education/More Information Scroll Box
If a user has read the content on one of your pages and likes it they should get the opportunity to get automatic alerts when you publish similar or relevant content in the future. A perfectly timed slide-in box allows users to opt in.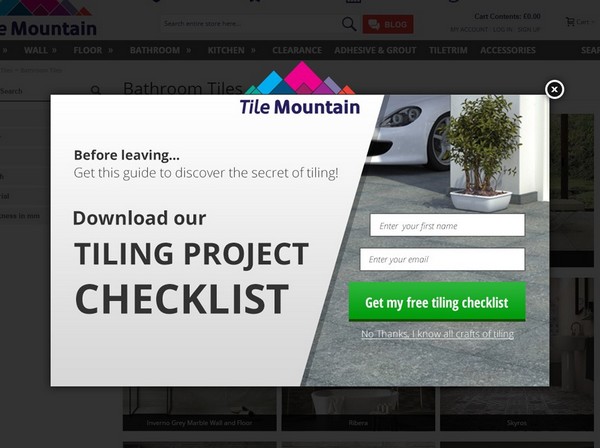 Event Registration
If you have an upcoming event, craft content with details about the date, location and activities. At the bottom of the page add a scroll box for users to book their places.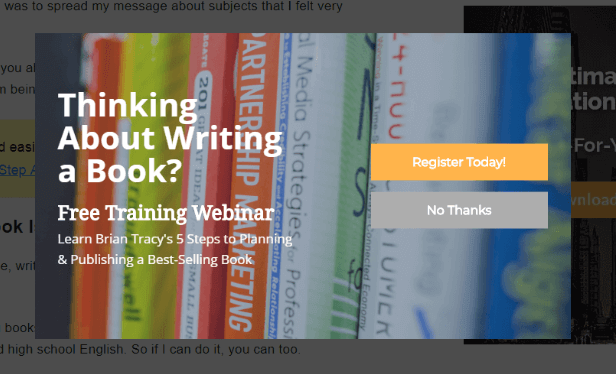 Count-downs
Scroll boxes are a compelling way to get people to take action for sales events that have a limited time.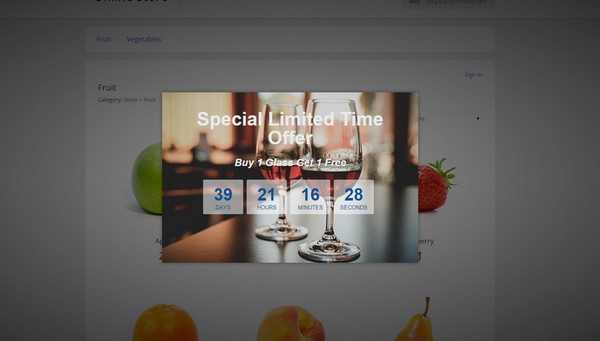 Feedback Form Scroll Box
If you'd like to know more about site visitors a scroll box is a great way to collect feedback. You can use the information you collect to deliver better campaigns in the future.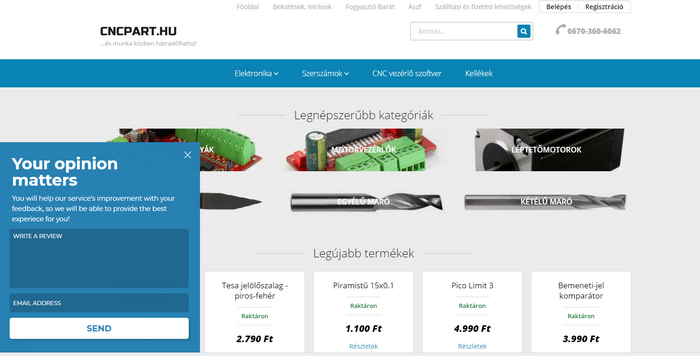 Notify Me
The user may not find what they are looking for today, but if it becomes available in the future they should be able to leave their email address so that you can notify them. A scroll box is a discreet way to do this.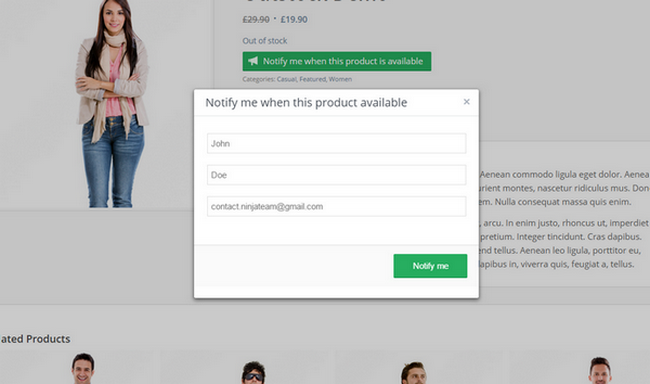 ---
Scroll Box Hacks – Get the Most Out of Scroll Boxes
Different scroll box tools have different features, but you can do certain things to make your boxes much more compelling. Use the following hacks to turn your scroll boxes into lead generation machines:
Choose an eye-catching template
Human beings respond to beautiful colors and designs. If you want high-converting opt-in boxes choose templates that draw attention and make the user want to engage. The best tools have multiple templates that you can choose from, and they are customizable to your brand and campaign.
Trigger scroll boxes at the right time
Conversions are all about timing, and that's one of the reasons scroll boxes are so effective. You can time them to show at precise times as the user scrolls your site. Most tools will let you choose by percentage – you can show a scroll box when a user has scrolled 25% of your site, 50% and so on.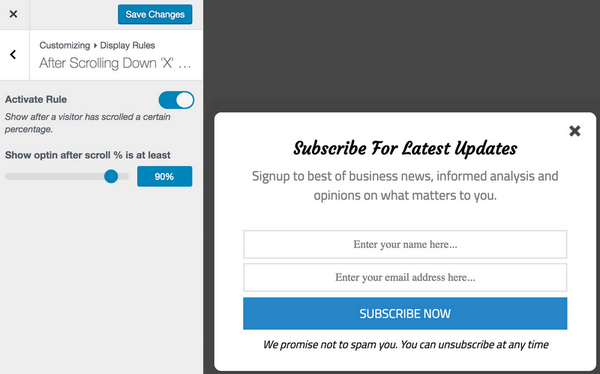 Time scroll boxes so that you give users time to consume the information on your site.
Many website designers opt to put these boxes at the very end of the page. You don't have to do it that way. Look at the most optimal location for each page on your site.
The important thing is to make sure that you allow users to see what information is on your site before making them an offer.
No coding skills required
If you have to struggle to create a scroll box you'll lose the motivation to keep using them. Scroll boxes are powerful, and you want to use them all the time to maximize lead generation. Choose a scroll box tool with a drag-and-drop feature that doesn't require any knowledge of code.
The point of scroll boxes is that they are unobtrusive. If they are too large they'll end up achieving the opposite effect. If they are too small, users may ignore them altogether. Play around with the size until you get it just right.
As your website grows you'll end up covering a variety of topics or products. You want to maximize lead generation and conversion on as many pages as you can. Create different scroll boxes for different pages taking care to stick to the topic.
If, for example, your website covers SEO, you can create cheat sheets for areas such as keyword research, link building, site audit and so on. Insert the scroll boxes offering the cheat sheets on the pages where these areas are covered.
You can combine these cheat sheets into an SEO workbook that you can present on your website's main page.
Use links where appropriate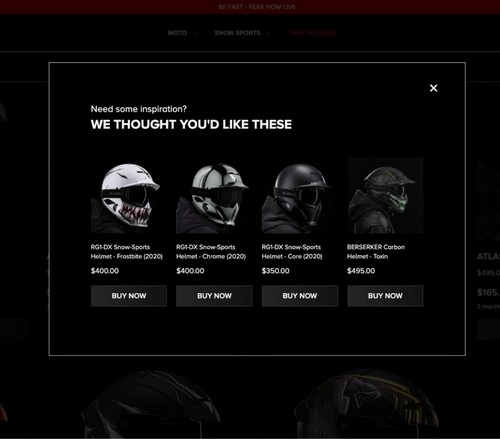 If you have an affiliate site you may want to use scroll boxes that have links to your products rather than asking users for email addresses. You want users to buy without any delay, so giving them a link to the product makes more sense.
If you can narrow down your targets by country, region or city you have a higher chance of converting users.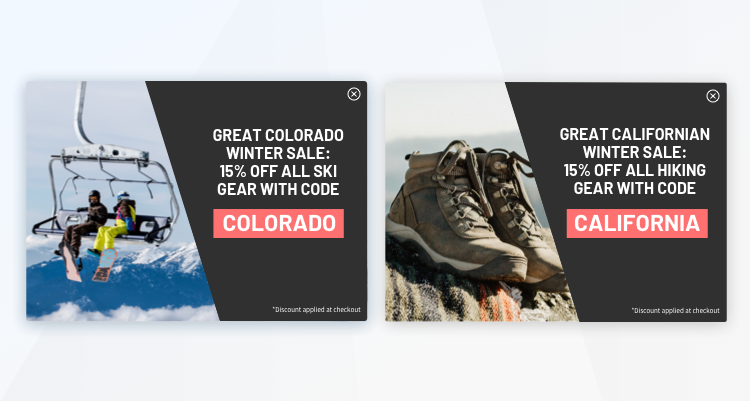 If, for example, you have a website that sells apparel, make sure you offer the right clothing to users in the right countries or locations at the right time.
During winter months, users in the Northern hemisphere should receive offers about warm clothing – parkas, coats and so on – and those in warmer climates should receive offers about the right kind of apparel to help them cope with the weather.
It may sound complicated, but if you use the right scroll box genorator, it will give you an abundance of targeting rules that you can manipulate to target different users in different locations.
Target your highest-converting user segments
Understanding your users is essential as you can deliver what they are interested in. Scroll boxes are a powerful way to do this. A simple message directed at a particular demographic can help you get many more leads.
If, for example, you have a website that sells footwear, you can have a simple scroll box that reads something like: "Do you spend hours on your feet every day? Click here; we have a special treat for you."
Manual laborers, teachers, nurses and others who have to stand for hours every day are likely to click on your scroll box to see what you are offering them. On your part, make sure to provide a compelling offer that provides undeniable value.
Knowing where your visitors are coming from helps you deliver the kind of content they are looking for. As you choose scroll box software confirm that this particular feature is available. If you use it you'll develop geographically segmented leads and you can present them offers that are more likely to convert.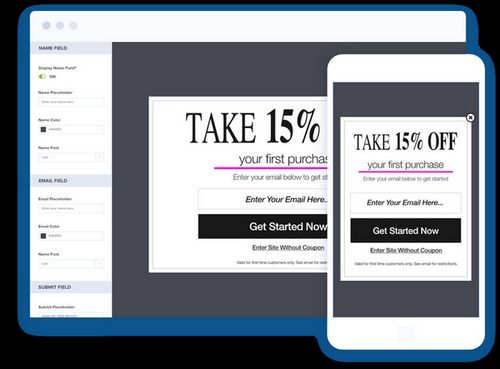 Users are 70% more likely to buy from your site if it's mobile-friendly. You should optimize for mobile and make sure that scroll boxes render correctly on different types of devices (phones, tablets, iPads etc.).
Use exit-intent pop-ups just in case
What happens if a user doesn't get to the trigger point of the scroll box? You don't want to lose them, and you can keep them by using exit-intent technology. A pop-up will appear as a user is about to exit the page, and you can present an offer in exchange for their name and email address.
Give users compelling offers
This is probably the most important thing you can do with scroll boxes. You have to make the user feel like they will miss out if they don't take advantage of your offering. Limited discounts and countdown timers work quite well, but you can develop other compelling offers for your brand.
Note: be careful with the wording you put in your scroll boxes and pop-ups. A lot of times you see offers similar to this: "Click here to learn how to grow your website", and directly below that a tab that says "I'm not interested in growing my website".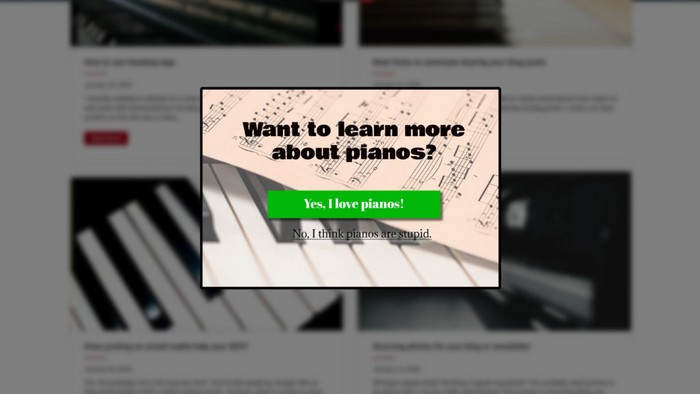 Look at the above scroll box. It offers the users two stark choices, but it could have been better worded. It sounds condescending and can put off potential leads from signing up. Look for language that's engaging and persuasive.
Test scroll boxes to find the best
We already talked about A/B testing. To best scroll box tools allow you to create different campaigns at the click of a button. You can test these campaigns to see which one converts best.
---
Best Scroll Box Tools
Read Review
View Listing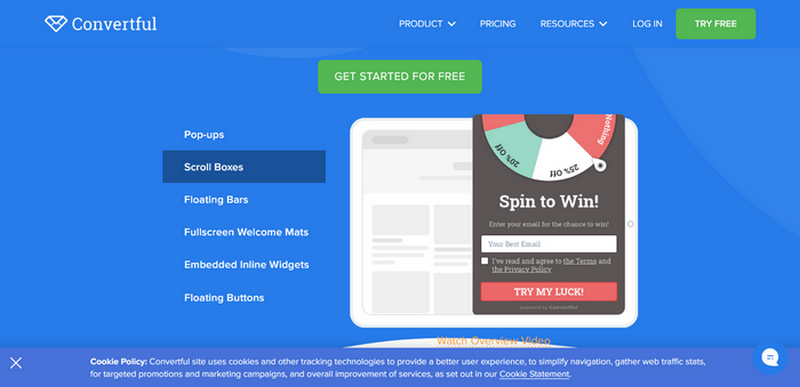 Convertful is the ultimate lead generation and conversion software, and it has a highly effective scroll box module.
It helps you get rid of two common problems; you don't have to present website visitors with the same offers that they see on other sites, and you get to present your offer at the right time to maximize the chances of conversion.
Convertful scroll boxes allow you to control who sees your offer and when they see it. You can use them for a variety of opt-ins to grow your subscriber list.
Scroll boxes load from the bottom right so that they don't interfere with content. You can choose the position and what kind of animation is ideal for your campaign.
This tool allows for very precisely targeted scroll boxes. You can target by time on page, element click, page scroll, inactivity time and more.
Convertful offers more than scroll boxes. It provides many different on-site conversion tools that allow you to present personalized offers to targeted segments. These include:
In-line widgets – these are placed within content. They can be used to highlight special information or to present a timely offer.
Pop-ups – Convertful shows you how to use pop-ups without turning away users. You can use them to make offers that users find hard to resist.
Welcome screens – these come with a variety of targeting options that allow for better-converting campaigns. With the right call-to-action, they have the power to bring in lots of leads.
Floating bars – these are preferred because they are unobtrusive, just like scroll boxes. They are static – they remain in the same position even when the user scrolls and are excellent if you want a message to stay in view without getting in the user's face.
Exit-intent technology – get users just before they leave your site with the right pop-ups.
Convertful integrates with various email marketing software so that you can send leads to a database. You can set up the software to send you a notification every time you have a new lead.
Integrations include Zapier, Platformly, Klaviyo, Drip, MailChimp, AWeber and Keap.
Using this software is easy and you don't need to have coding expertise or technical skills. It comes with a drag-and-drop editor and many different widgets for you to choose from.
Select the widget you'd like to use, customize it to suit your campaign and then choose how you'd like the widget to appear.
Convertful is mobile friendly and the unlimited screens and sequences allow you to set up unique rules for each campaign.
---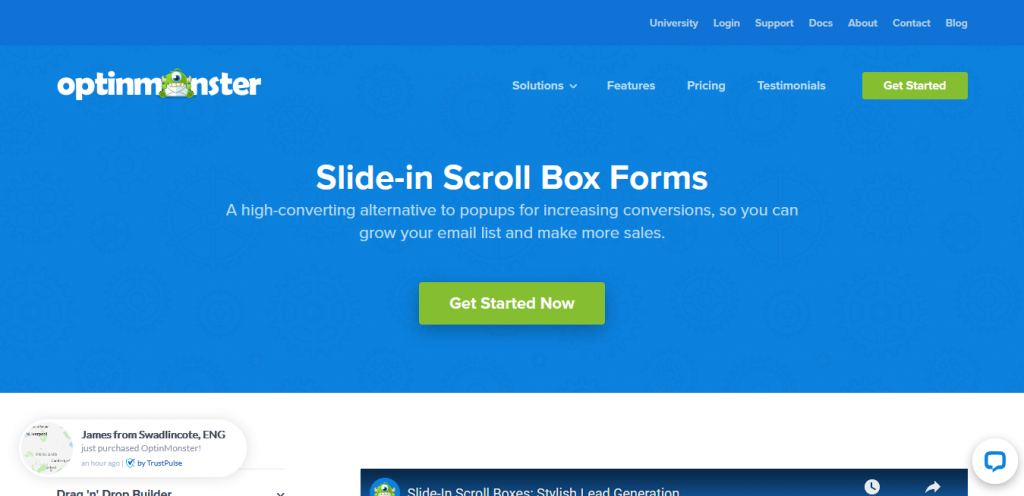 Like Convertful, OptinMonster scroll boxes appear at the bottom right corner of the page, and they are a stylish and polite way to get attention without being pushy.
The software offers a scroll trigger so that you can choose precisely when a scroll box should appear.
Some of the common uses for OptinMonster scroll boxes include:
Collecting feedback from website visitors.
Reducing cart abandonment rates with discounts and coupons.
Welcome users to explore deeper into your site so that you can engage them further.
Highlight related products and encourage users to buy them together.
The software lets you customize scroll boxes to suit different campaigns, and you can use MonsterEffect animations to make them eye-catching.
One of the best things about this software is precision targeting. You can create scroll boxes with specific rules for different pages with different offers. It maximizes your chances to convert visitors. In addition to that, users never get to see the same campaign twice.
Integrations include ConstantContact, MailChimp, AWeber, InfusionSoft and many more.
---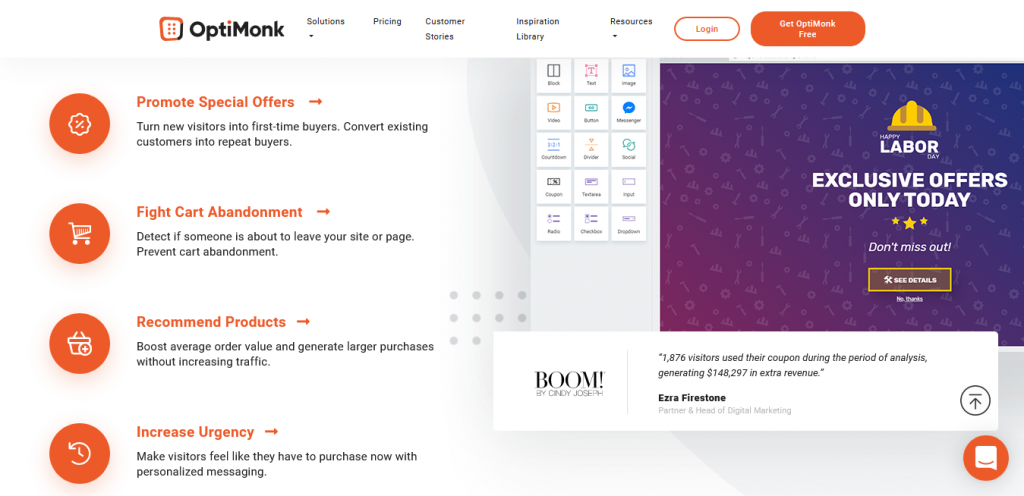 OptiMonk's scroll boxes come with lots of customization options to help you maximize conversions.
You can use them to save abandoned carts, recommend new or related products, offer incentives, create seasonal promotions and more.
The software comes with an easy drag-and-drop feature and you don't need to know how to code to create highly converting scroll boxes.
It has useful features to help optimize your campaigns. There's an enhanced editor for mobile campaigns, which is very useful as most people are shopping and buying on mobile devices.
OptiMonk allows A/B test campaigns to see which one works best, display teaser campaigns and schedule seasonal promos. The tool will enable you to target visitors based on their geographic location and whether they are returning or first-time visitors.
You can fine-tune your campaign using things like time spent on pages, total time spent on site, cart abandonment and more.
OptiMonk integrates with MailChimp, Shopify and Shopify Plus, ActiveCampaign, AWeber, InfusionSoft and other popular software.
---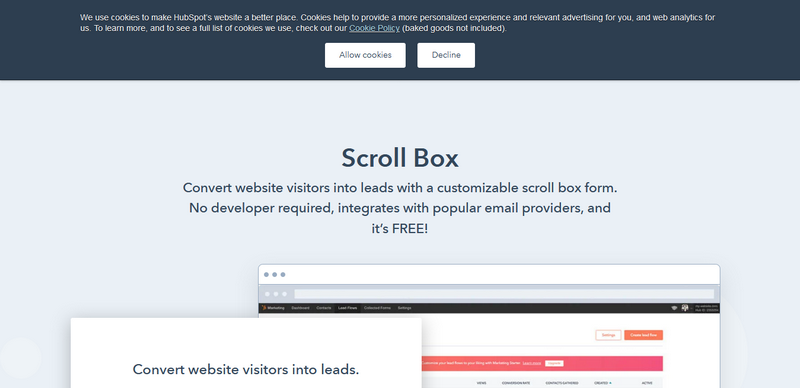 Hubspot scroll boxes are customizable, you can control which users see them, and you don't need technical expertise to create them. The software lets you choose where the scroll box appears – left or right, top or bottom of the screen.
Hubspot scroll boxes give you the option to choose when they appear based on how much a user has scrolled, the amount of time the user has spent on the page and exit intent.
If you choose Hubspot you can send all leads you collect to their CRM – it's one of the best. For each contact, the CRM will add social media profiles, company information and website information.
If you don't want to use their CRM, the software integrates with popular email providers like MailChimp, AWeber, Campaign Monitor, ConstantContact and others.
You can A/B test the software to find out which scroll boxes give you the best conversions.
Note: The Hubspot scroll box feature is advertised as free, as are several other Hubspot products. However, they are only free to a point. You don't have to pay to gather leads, but if you would like to reach out and advertise to them you need to get a paid plan.
---
Conclusion
Scroll boxes are the opposite of opt-ins; they allow you to present special offers to site visitors without getting in their faces. They appear only after a user has had time to process the information on your website, and if you like you can let them slide in at the end of the page.
It's important to have the right scroll box software. It needs to have lots of templates that you can choose from and it should allow customization. It should have targeting rules so that you can reach different demographics at different times with varying offers.
Think about your own needs; what do you hope to accomplish with your campaigns? Your budget also matters because you don't want to buy software that doesn't provide a return on investment.
After trying out the ones discussed in this post, we recommend Convertful. Not only does the scroll box option have lots of rich functions to enrich your campaign, but it also has numerous other features that will boost lead generation and conversion.