Psiphon Review – What You Should Know About Psiphon
Editor Rating: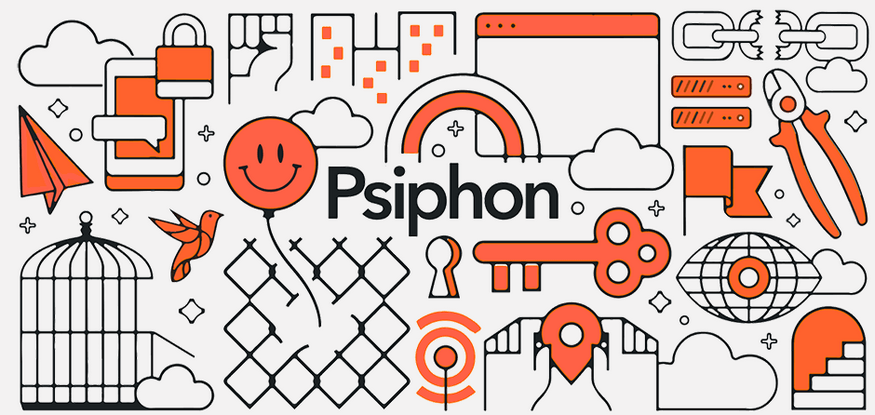 Government censorship is a real problem for citizens in many countries. It has forced users to look for ways to access the internet undetected, and the demand for VPNs and censorship circumvention tools has risen steadily over the years. One tool that has received lots of attention in recent months is Psiphon. But what is Psiphon and how does it work? Read on to find out.
Government censorship is a persistent and growing threat around the world. In countries like Russia, China, Iran, Pakistan, Cuba, Sri Lanka and the UAE, citizens face obstacles every time they go online.
Internet traffic, especially social media and news platforms, is blocked, and accessing them can result in hefty fines and even jail time.
Governments also censor sites that are considered harmful to national security, opposition political party websites, online encyclopedias as well internet connections to video games and pornography platforms.
If you have the right tool you can bypass government censorship and access any site you want without worrying about detection.
---
A Quick Background
Psiphon is gaining popularity as a free tool that users can use to access blocked websites. Users in Belarus, Kazakhstan and many other countries have turned to it to connect to websites undetected.
The invasion of Ukraine by Russia was especially significant for Psiphon. Overnight, user numbers jumped sharply to the millions.
Many assume that software like Psiphon is used in countries that practice active and continuous repression such as Russia, Belarus and China.
That's not the case; The United States, the United Kingdom and many other free countries are among countries where users benefit from the use of obfuscation software.
Each of these countries has a long list of banned websites that aren't considered safe for "public consumption". Others, like Brazil and India, censor certain sites whenever it suits them.
As a result, Psiphon user numbers have risen steadily. In many countries, whenever the government censors the internet Psiphon usage spikes significantly.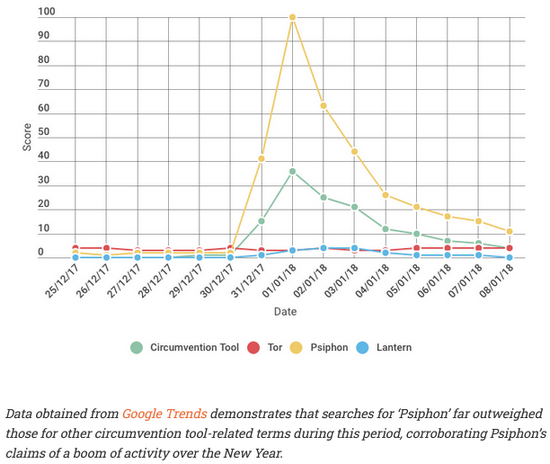 But what is Psiphon and what does it do?
---
What is Psiphon?
Psiphon is a free, open-source Canadian VPN.
Created by the University of Toronto in their Citizen Lab in 2006, it started as a tool to exploit weaknesses in technologies used to enforce censorship.
Many governments that enforce censorship don't use conventional methods like blocking websites at the ISP level. Because they know that their actions are highly controversial, they instead use underhand methods like hiring hackers to launch DDoS attacks.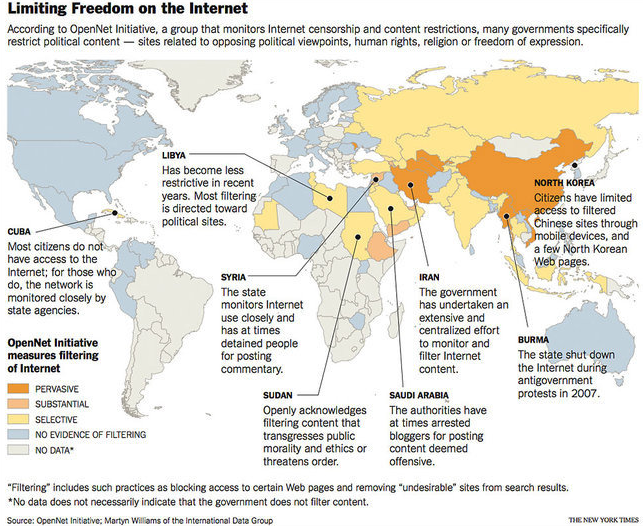 Psiphon is not an original creation. It is an improvement on existing privacy tools that have been tweaked to allow users to bypass online barriers while remaining simple enough for the average user to install and use with ease.
The creators had another goal in mind; to make the tool undetectable so that users in repressive countries didn't have to worry about arrests or fines.
Psiphon uses a combination of secure communication and obfuscation technologies to keep users anonymous. When you visit a site using Psiphon you remain undetectable to anyone who may be watching.
---
How Does Psiphon Work?
Psiphon has understandably been called a pseudo-VPN. Though it markets itself as a VPN, it doesn't do quite what a proper VPN does.
The software works by creating a secure tunnel and encrypting data, but that's about all.
We tested it using our standard test for VPNs and here's what we found.





Speed
Psiphon Pro is slow and the free version is even slower. The mobile version has an average speed of about 2Mbps which is slower than most people are used to.
It doesn't get any better on desktop. On Windows PCs, speeds are determined by server location which means that the further away a server is, the slower your speeds.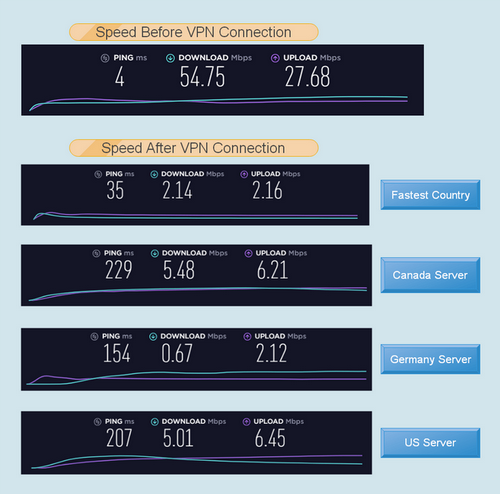 Unfortunately, unlike with a VPN, you cannot choose a server on Psiphon. You're allocated the server with the best performance at the time of connection.
In other words, you get what you get and there's not much you can do to improve speeds.





Bypassing Censorship & Geoblocks
This is where Psiphon shines, and if we had to rate it we'd give it an 8/10. It can give you access to any website in most locations around the world.
In countries like Kazakhstan and Belarus, Psiphon user numbers go through the roof whenever certain sites get blocked by the government.
One commonly asked question is "does Psiphon work in China?" Unfortunately, it doesn't. For China, to steer clear of government censors and access entertainment platforms requires the use of robust software like Surfshark, ExpressVPN or NordVPN.
This isn't surprising. The VPN warns users that it uses L2TP which isn't very good for bypassing strong censorship like the Great Firewall of China.
Remember Psiphon servers only encrypt your browser traffic, leaving your apps unprotected.

The great thing about this app is that it doesn't leave users under any illusions. It clearly states that it isn't a privacy tool, so you shouldn't expect it to keep you completely anonymous.
Also, it doesn't have a kill switch and DNS leak protection so your personal information and browsing history aren't safe.





Streaming
One of the most common reasons for people to buy a VPN is the fact that it allows them to access sites like Netflix, Amazon Prime, BBC iPlayer, HBO and similar platforms.
If this is what you're after Psiphon isn't the privacy software for you. It doesn't connect to any streaming platforms. When we tested it, we weren't able to connect to Netflix, Amazon Prime and HBO, but we did get access to BBC iPlayer. The slow speeds, however, made streaming extremely slow.
That said, the tool wasn't created to bypass streaming geoblocks. For that, you need to get a proper VPN.





Logging & Jurisdiction
Psiphon has a bad logging policy. It tracks everything you do every time you connect. As a tool that's widely used in censored countries, this has potentially dangerous implications.
The company is based in Toronto, Canada, which makes it subject to surveillance laws and intelligence-sharing agreements.

It also shares information with third parties, and although it claims to share only "coarse, aggregate domain-bytes statistics", this isn't reassuring. In case you're wondering, it means that Psiphon doesn't share per-session data or any other information that can lead back to you.
Still, you don't want to use a VPN that could potentially hand over your information, however rudimentary the data.
If you are sensitive about security and privacy, this isn't the tool for you. Remember also that the company is located in Canada which is a signatory of the 5, 9 and 14 Eyes agreement.





Security Features
The software uses L2TP/IPSec protocol which is outdated and not very safe. Your data is scrambled with AES-256 encryption and advanced security features include SOCKS and split tunneling.





Server Locations
The number of servers available to you depends on your platform. Android users have a choice of 27 server locations while iOS users have 25.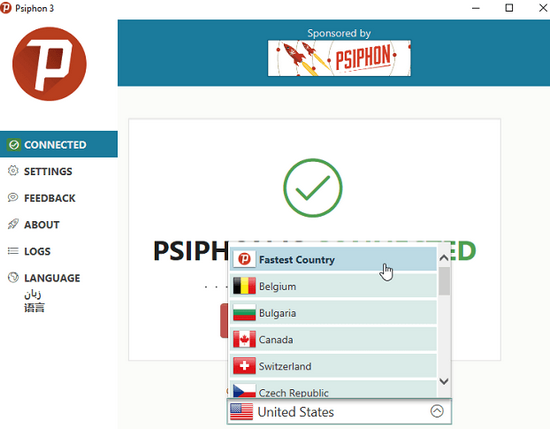 The servers are mostly in Europe and North America, and there are three locations in India, Japan and Singapore.
There are no servers in Africa, South America and Australia.





Platforms & Devices
The software has apps for Windows, iOS, Mac and Android. They can be downloaded from the stores, and they can also be emailed to countries that have problems accessing the App Store and Google Play Store.
They come with setup guides that are easy to follow.





Ease of Use
Psiphon doesn't have the most attractive user interface, but it is well laid out and pretty easy to use. You don't need to provide your email address or register to use the app.
The company has worked hard to provide a variety of languages including Mandarin, Swahili, Arabic, Turkish, Russian, Hindi, Portuguese and English.
There are others, so check to see whether it's available in your native language.





Torrenting
Psiphon works well for torrenting and it is fast. When we tested we found that it was faster than some popular VPNs.
The only thing you should keep in mind is its logging policy. You can torrent but the company keeps track of the files you torrent and the sites you get them from.





Support
It has an email address and there are also online resources, although it doesn't provide the best support. When we tested it we got mainly automated responses and these stopped after a while.
---
Psiphon Pros & Cons
| | |
| --- | --- |
| Pros | Cons |
| It is completely free | It is slow |
| You don't need to provide an email address to gain access | The company has a small server fleet |
| It is open-source, therefore transparent | It doesn't have native apps for macOS and for routers |
| You'll find it easy to install and use | You cannot use it for streaming |
| The software comes in handy if you want to access restricted sites and don't have a paid VPN | It lacks vital security features (a kill switch and DNS leak protection) |
---
How to Use Psiphon
Here's what you need to get Psiphon on your device:
A working sim card from any country
The sim card should have a zero airtime balance and no data balance
The Psiphon app
Patience to connect
There are two ways you can connect to Psiphon and get free internet and access to websites:
Automatic Open Port Scanning
This method uses the app's automatic scanning feature to find open ports on your network. Here's what you need to do:
Download and install the Psiphon app
Click start and then give it a minute to scan for open ports
After it connects, you can visit any website without restrictions
If you're not able to connect change your APN and try again
Should this method fail (it usually works), use the second method
Custom HTTP Proxy
Download and install Psiphon
Click on "Options" and then "More Options"
Choose "Connect through an HTTP Proxy" and then click on "Tunnel All Apps", "Connect Through an HTTP Proxy" and "Use System Network Settings"
Open the app and browse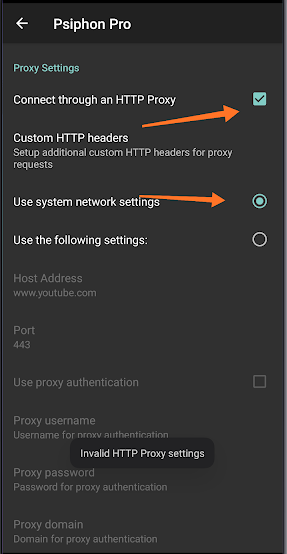 ---
4 Best Alternatives to Psiphon
If you are in a position to buy a VPN we recommend that you do; it is much more secure, comes with lots of additional useful features, is faster and can stream. Here are the VPNs that we recommend.
Read Review
View Listing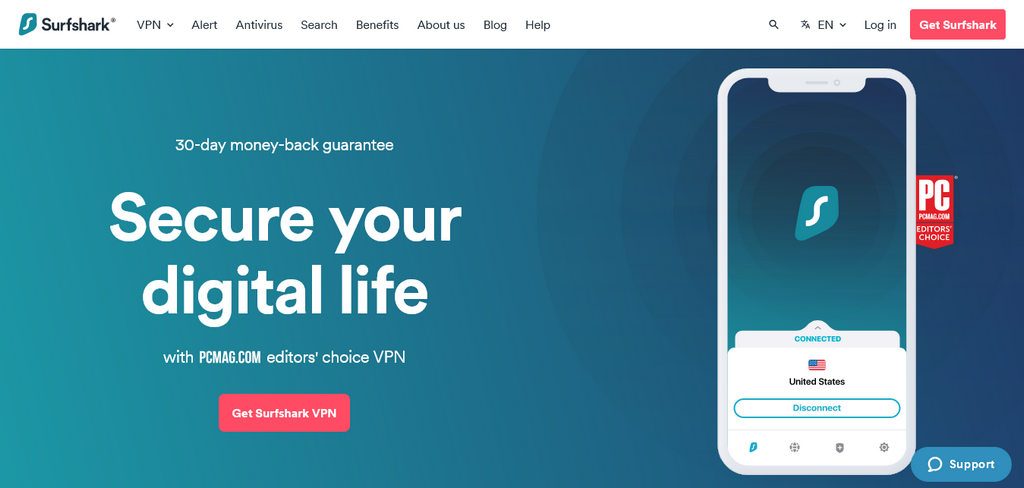 Surfshark is one of our favorite VPNs. Although the company is relatively new, it provides a feature-packed service that will keep you safe and secure and gives you access to all websites.
The VPN is excellent at bypassing geoblocks and government restrictions. Wherever you are in the world, you can access whatever website you want without worrying about detection.
Surfshark is fast and you can use it to stream without buffering. You get access to platforms like Netflix, Amazon Prime, HBO, BBC iPlayer and many others. It also gives you access to news and sports websites, and you can use it for restricted websites.
The VPN has a wide server network, with thousands of servers across the world. It doesn't keep user logs, and it has been audited with good results.
It also has a kill switch and DNS leak protection and a ton of additional security features.
You also get unlimited simultaneous connections and you can connect all your devices at once or share your connection with friends and family.
---
Read Review
View Listing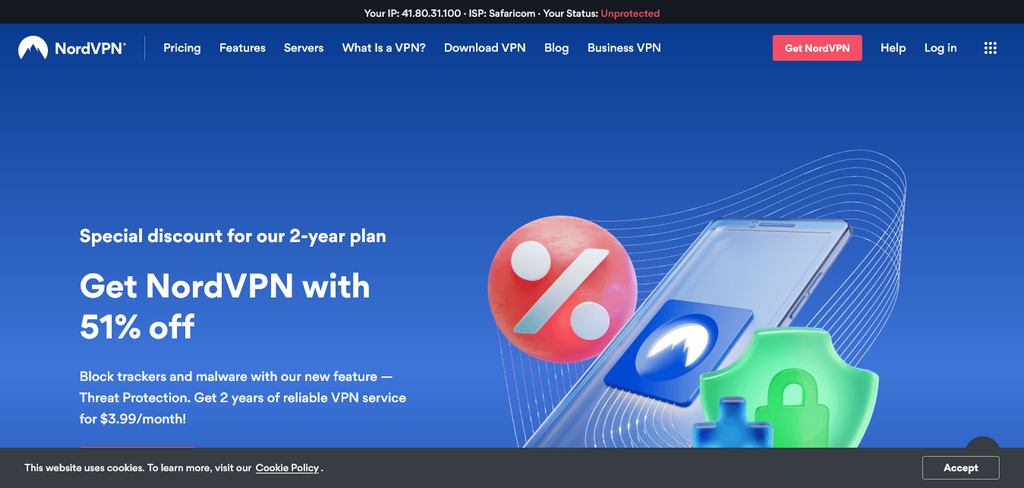 We like NordVPN because just like Surfshark, it puts together all the necessary features to help users get online securely. It is a fast VPN that has a wide server network, and you can use it successfully in most parts of the world.
You can use this VPN to bypass geoblocks and access streaming services like Netflix, HBO, Disney Plus, BBC iPlayer, ESPN and thousands more.
NordVPN is secure; it uses AES-256 military-grade encryption and has DNS leak protection and a kill switch to ensure your details never leak.
The service has well-designed, easy-to-use apps for iOS, macOS, Android and Windows. You can also use it for routers if you'd like to connect unlimited devices. Check here for how to install a VPN on a router…
It doesn't offer as many simultaneous connections as Surfshark, but it offers enough for a small family or small business to get secure connections.
---
Read Review
View Listing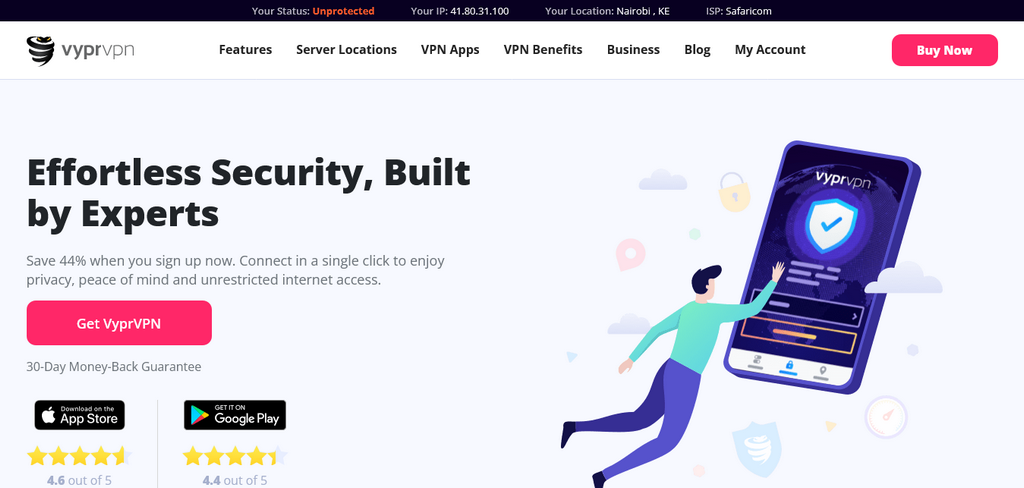 VyprVPN isn't a well-known VPN but we like it because it does everything that a VPN should do. It is secure and a good choice for bypassing geoblocks as it gives access to blocked and restricted sites.
The company has a small server fleet. With fewer than 1,000 servers it's still able to provide access from most parts of the world, and you can use it for streaming and gaming. The service uses AES-256 military-grade encryption and also has DNS leak protection and a kill switch.
We like the fact that VyprVPN owns and manages all servers. For users, it means less downtime and better customer support.
It provides access to Netflix, BBC iPlayer, Amazon Prime, Disney Plus and thousands of other streaming channels. You can use it to access news sites like CNN, BBC, DW and VOA.
The software is also a good choice if you want to watch live sports from platforms like ESPN.
VyprVPN is well supported and has well-designed and easy-to-use apps.
---
Read Review
View Listing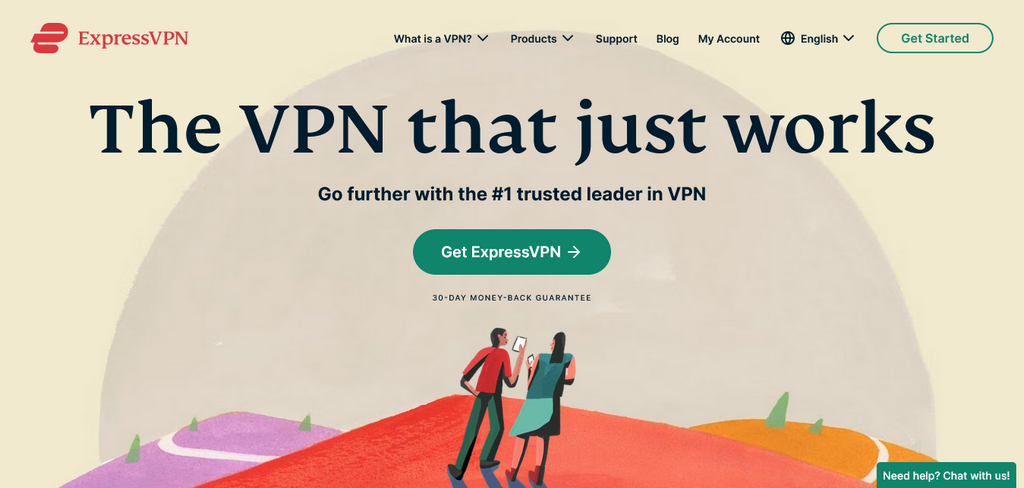 ExpressVPN was an early entrant into the VPN market and was the biggest online security tool for many years. Even today, it is still one of the biggest and most trusted VPNs. The service suffered a few hitches during the Covid pandemic but has since recovered.
The service is fast and reliable. Its wide server fleet means you can connect from most parts of the world. It has a good combination of security features including AES-256 military-grade encryption, a kill switch and DNS leak protection.
You can use ExpressVPN to stream from Netflix, Amazon Prime, HBO, BBC iPlayer, Disney Plus, ESPN and many other streaming platforms.
It is also very good for bypassing geoblocks, and you can use it to access banned or restricted websites without fear of detection.
---
Conclusion
Now that you know what Psiphon can and cannot do, you may be wondering whether you should use it at all.
It is a good option for those who need to visit restricted sites and cannot immediately subscribe to a VPN service.
However, if you are concerned about keeping your online activity private and secure, Psiphon is not a good choice. We recommend that you look for a paid VPN, like the ones that are discussed in this post.