Private Internet Access Review: Does It Live Up to The Claims?
Editor Rating:





Private Internet Access is regarded highly in the world of VPN's. It is considered one of the most reliable, has won several industry awards (including Most Stable VPN of 2017), and it has a huge number of servers.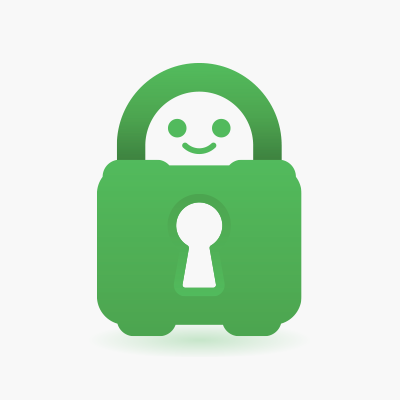 It also works with companies like Software Freedom Conservancy, Open Rights Group and Electronic Frontier Foundation which fight for the rights of internet users. The company, London Trust Media Inc., has been around for a decade and was recently bought out by Kape Technologies.
Best Features of Private Internet Access
It has the second-highest number of servers after Nord VPN.
You can connect up to 10 devices at the same time.
It gets high scores for customer satisfaction in surveys.
While these are high accolades you cannot take them at face value.
When it comes to VPN's, the proof of the pudding is in the eating, so we decided to try PIA out for ourselves and write a comprehensive review.
---
Private Internet Access Review
What Will the Review Cover?
Logging – No logging
Speeds – Decent
User Interface – Good
IP & DNS Leaks – Tight
Encryption Protocol – Secure
Number & Distribution of Servers – 35,000
Location – United Kingdom
Netflix & torrenting – Netflix no, Torrenting yes
Number of Supported Devices – 10
Customer Support – Could be better
Pricing
User reviews
---





Logging
All VPN companies are keen to stress that they don't log data; they will tell you that even if they keep logs, they collect the most basic information and keep it for a very short time.
Why does logging matter? If a VPN service keeps logs it means that they have a record of who you are and what you do when you are online. This beats the whole point of having a VPN in the first place because you buy one so that you can eliminate your online footprint.
So how does Private Internet Access perform when it comes to logging?
They are very clear in their policy: they do not collect any information that can identify who you are, where you are, what sites you visit and how long you stay on them.
The truth is, when you sign up you are required to input your email address and payment information. These are stored for a short time on null devices, after which they are deleted, and no trace of them is left behind.

PIA uses a clever trick to ensure that they cannot be compelled to provide information to authorities under any circumstances. They are registered as a private network instead of a Public Communications Network, which means that they aren't governed by the Mandatory Data Retention Law.
According to their latest transparency report, the company has been issued with more than 20 subpoenas, warrants and court orders since 2018 but have not provided any data to the US government.
Their explanation? They have no information to provide. This is reassuring.
30-Day Money Back Guarantee
---





Speeds
Speed matters; if you use a slow VPN, even if you have high speeds to begin with, it will slow you down to a crawl. This can be frustrating if you use the VPN to torrent, stream or for work. From the tests we have done so far, the fastest VPNs in the market today are Nord VPN and IPVanish.
Speed is an important consideration to take into account when you are choosing a VPN, but your decision shouldn't be based solely on it. It can be affected by how far away you are from a server, what kind of device you're using and even what you are using the VPN for.
If, for example, you are streaming content your connection may be slower than if you are just looking at websites.
Your decision should be based on reliability (consistent speeds) and value for money.
How does PIA compare? It is somewhere in the middle; it isn't the fastest, but it is faster than most, and it is reliable.
When we tested it, here is what we got:

For the New York server, we got download speeds of 63.24 Mbps and upload speeds of 7.65 Mbps.
The Manchester server in the UK gave us download speeds of 65.67 Mbps and upload speeds of 8.34 Mbps.
The server in Sweden gave us the best speeds with downloads of 73.75 Mbps and uploads of 9.29 Mbps.
These speeds are decent. The average user will be able to download and upload with ease, which partly explains why this VPN is so popular. Keep in mind that it is cheaper than other VPNs that offer similar speeds.
---





User Interface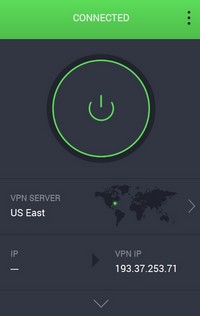 PIA has a great user interface. When you purchase a license you will receive an email with credentials. After installation just click on the icon and enter the username and password that have been emailed to you.
Once you are logged in you will see a simple panel on the bottom right hand side of your screen that shows you which server you are connected through, your IP address, and a connect/disconnect button.
Adjust settings to suit your needs and you are good to go. The app is well designed and intuitive. You can switch between light and dark modes, set it to launch the VPN on start-up, choose your preferred language, customize your DNS and more.
---





IP & DNS Leaks
It is important to keep an eye on IP and DNS leaks because they are like an address to your device. If you suffer a leak someone can trace your device, which means they can identify you.
We tested Private Internet Access for both IP and DNS leaks and found it to be airtight. To be sure we also tested for WebRTC leaks, and it did well there too.
The most common way for leaks to happen is when you lose your internet connection, which disconnects your VPN and leaves you exposed. To prevent this the best VPNs include a Kill Switch feature that kicks in in case your connection drops to keep you hidden.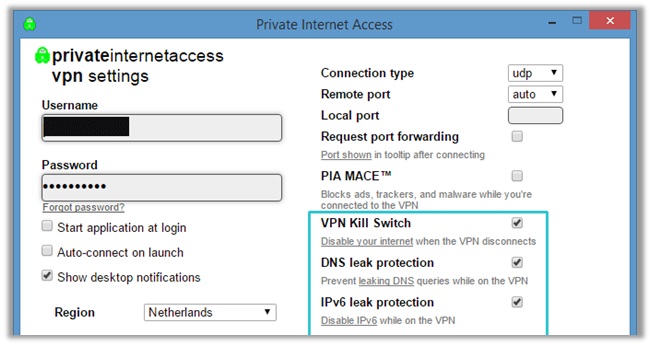 PIA has a Kill Switch, but unfortunately, it has to be enabled manually. Ideally, it should kick in automatically every time you connect through the VPN to ensure you are protected at all times.
---





Encryption Protocol
PIA gives you the freedom to select the level of encryption you think is ideal for your devices. The default setting is 128-bit encryption. This is okay; you are safe, but if you were to come under attack from a smart, determined hacker they can get past your defenses.

You have the option to step this up to 256-bit, which gives you complete protection, but be prepared for your speeds to slow down (not by much, but you will notice).
It also lets you choose what type of encryption you would like for data authentication and handshake.
We recommend that you go with the highest level of encryption provided at all times.
---





Number & Distribution of Servers
According to their website, Private Internet Access has 35,000 in more than 75+ countries. They are in 52 locations across the globe.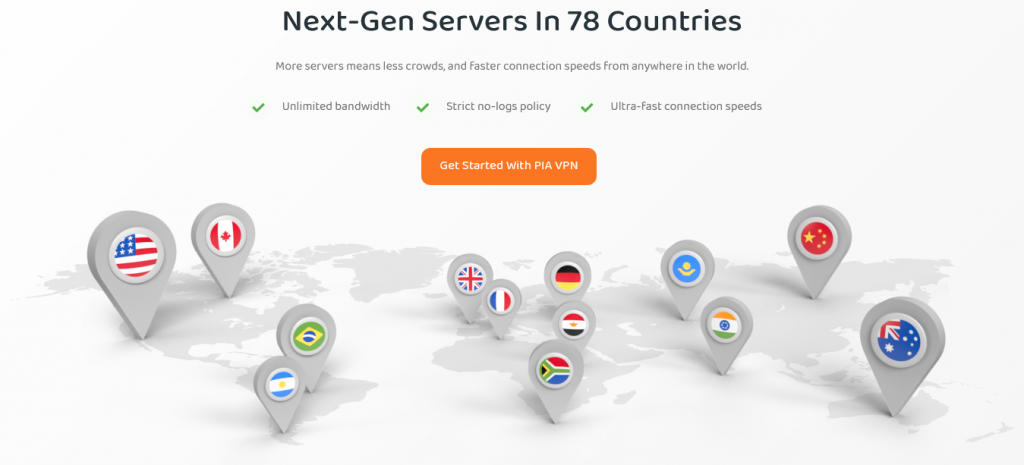 The more servers a VPN has, the better; it means that users don't have to jostle for bandwidth, which allows for faster connections. PIA, as mentioned, is second only to Nord VPN when it comes to server numbers, which shows that it is a large, stable company that is likely to exist well into the future.
The servers are well spread out. Most are in Europe and North America which have the highest number of users. The rest are in Asia, Central and South America.
The company had a server in South Africa, but they have since closed it down. They have 4 servers in the United Arab Emirates, and 8 in Israel.
---





Location
Location matters because in many parts of the world governments have signed international agreements to compel data from organizations should it be deemed necessary.
If a VPN company is in the wrong part of the world it may be only a matter of time before its data is compelled and shared with all other governments that are part of 5, 9 and 14 Eyes alliances.
Kape Technologies, a UK company, bought Private Internet Access in late 2019. The UK is a signatory to all major data collection agreements, so if the company is compelled to provide information to the government it has no choice but to comply.
However, remember we talked about how PIA doesn't log data? This means that even if they are issued with a court order or subpoena they have no information to give.
Bottom line: yes, the company is not in an ideal location, but they have put policies and measures in place to ensure that user data can never fall into the wrong hands.
---





Netflix & Torrenting
Netflix and torrenting are 2 major reasons why people are investing in VPNs today. They want to be able to enjoy content without restrictions.
If you are interested in gaining access to Netflix, PIA will be of help but only if you connect through certain servers.
On testing, we found that the most reliable connections were through three servers in the US. We could stream through Atlanta, Las Vegas, and Washington DC. Not good if you are mainly interested in unblocking Netflix.
If you are keen on streaming content, we recommend that you use a dedicated smart DNS service like Unlocator. It will give you access to Netflix and hundreds of other channels at a very reasonable cost.
For torrenting Private Internet Access is your friend. It states on their website that they provide full P2P support and you can torrent through any of their servers.
---





Number of Supported Devices
PIA supports most platforms, and you can run on it on Windows and Mac devices, as well as Linux, android and iOS. It has secure extensions for Firefox, Chrome and Opera. You can use this VPN on a router (manual setup is provided).
We recommend that you install PIA on a router because once you have it running you can connect a large number of devices through it and it will register as one connection (think all your mobile devices, PCs and laptops, gaming consoles and smart TV's).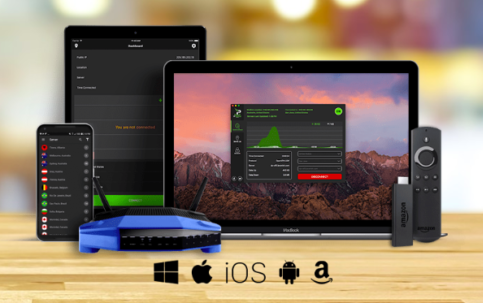 If you don't have a router you can still connect up to 10 devices with one license, which is enough for most families and small businesses.
---





Customer Support
Most top VPNs have launched, or are in the process of launching live chat. When clients have an issue they can go to the website and chat with a real person who understands the software and who can provide guidance.
Unfortunately, this is one area that PIA hasn't made any progress. For support you get a knowledgebase, user guides and an email ticket submission system.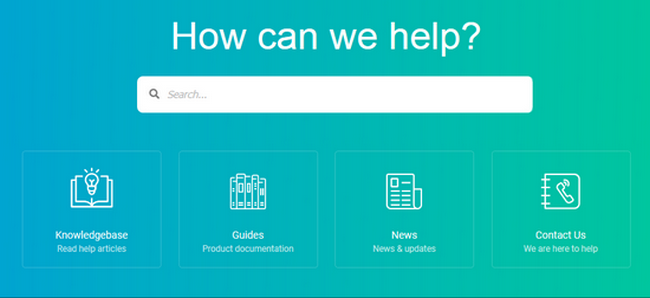 The knowledge base covers FAQs and there are also articles about accounts, billing, security and technical. The user guides tell you how to install and use the software.
---
Pricing
The VPN comes in 3 packages:
Monthly for $9.95
Yearly package for $3.33/month
2-Year package for $2.69/month (+ 2 Months Free)
30-Day Money Back Guarantee
---
Do We Recommend PIA?
Certainly; this VPN may not compare with industry giants like NordVPN or IPVanish, but it has excellent features and delivers value for money. It may have a few issues – location, customer support and inability to unlock Netflix, but in all other aspects it's as good as some of the best in the market.
User Reviews
Jim is happy with the service and says, "Since 2016 I have had zero problems! The newer versions seem to be bullet proof for me, so it appears they have refined their software and/or their default settings. Now I have no problems and I never have to change my settings from their defaults."
M is also impressed, and hopes it will stay the same: "I've read many bad reviews of them but I have had nothing but a majority of good experiences, combined with the fact 1 account is allowed 5 simultaneous connections so I can use on multiple devices or let a friend on, I highly recommend PIA (knock on wood)."
Andrew isn't very happy with the refund policy and says, "This company will not reimburse automatic payments past 7 days. When I contacted support about this, said there was no way they would refund me, even though I could not access my account to stop my payment plan prior to being billed again."