NordVPN For China: How To's & Troubleshooting Tips
Read Review
View Listing
Editor Rating:





User Ratings:





(13)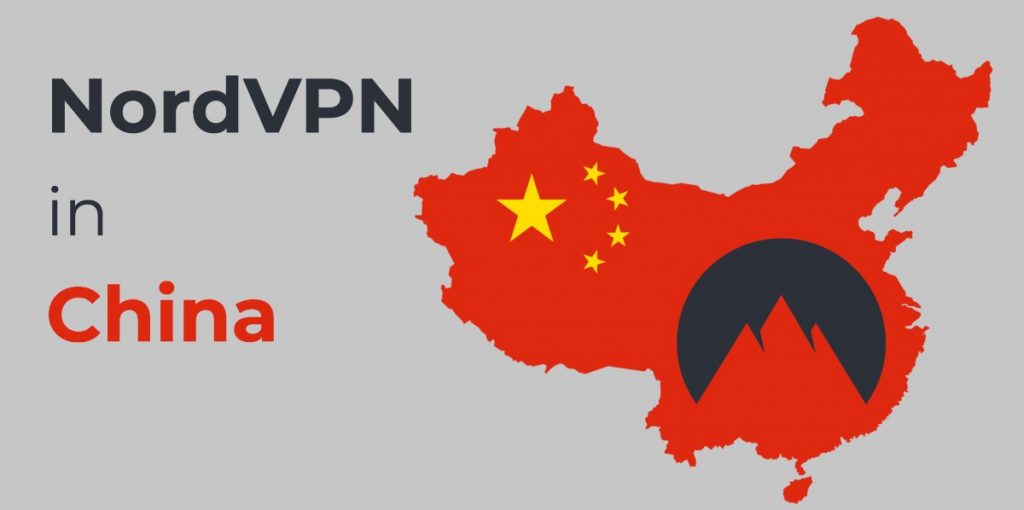 Is NordVPN the best way to bypass censorship in China? Read on to find out how it works, how to install and troubleshoot common problems…
Imagine a world without Facebook, Gmail, YouTube, Twitter, WordPress and most of your favorite apps. That's what it's like in China. Online censorship is a part of life.
The government restricts a huge number of sites and apps, and citizens are only allowed to access content and programs that the authorities deem suitable.
These content restrictions can be a burden for visitors and those who do business there. How can you carry out a profitable business, or keep in touch with family and friends if you don't have access to sites like Google, Facebook, Twitter, Instagram and others?
You can if you have the right VPN. Virtual Private Networks are the only way users can bypass the Great Firewall of China and gain access to the outside world. NordVPN China happens to be one of the best.
---
Why Does China Restrict Internet Access?
The reasons are many and varied, but in a nutshell, the government uses internet restrictions as a way to maintain social order. The authorities believe that if they restrict the information their citizens consume, they can better keep tabs on them.
Another little-known reason why China restricts internet access is that it helps local businesses grow. Companies that are based out of China cannot sell within the country, which forces the Chinese people to buy only from Chinese companies. It makes for a less competitive environment.
It does all this using the Great Firewall of China.
---
What is The Great Firewall of China?
This is the complex code that the government uses to block website access. It uses a combination of legislation and technologies to keep the Chinese internet free of anything it deems unsuitable. The Great Firewall is also used to prevent hacks and protect information.
The firewall is designed to block numerous websites. It is so complex that hackers have not been able to break into it. The government constantly monitors it to make it stronger and eliminate any threats.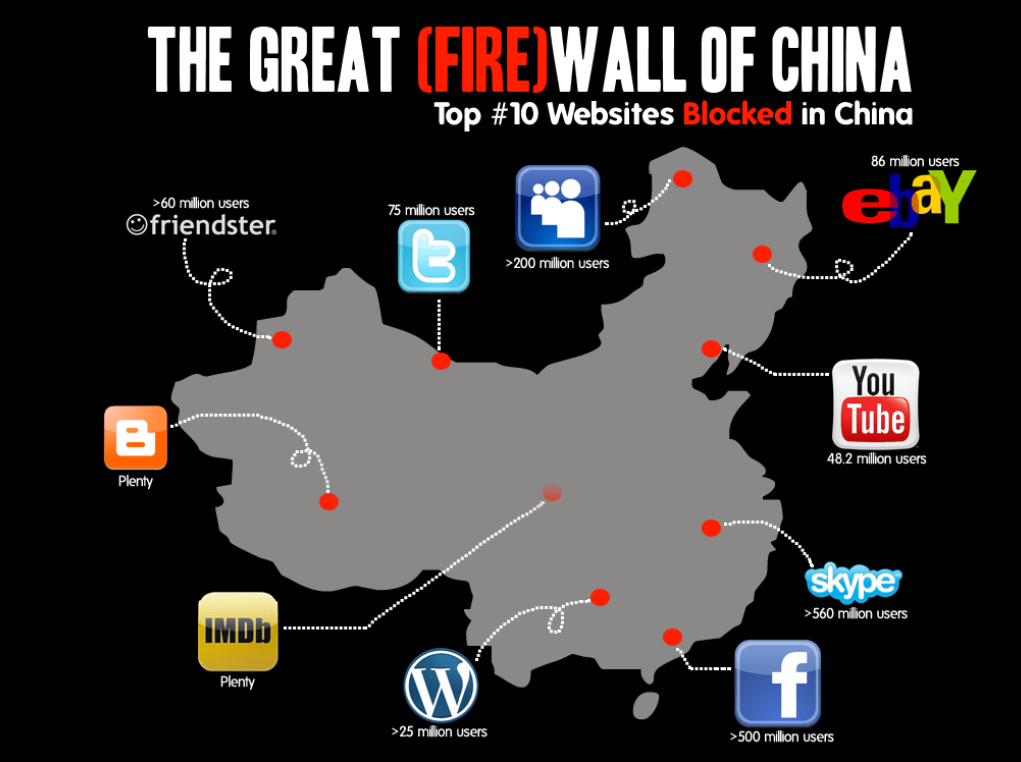 When you try to access a site that is blocked by the Great Firewall, you'll see error messages like "This site is experiencing technical issues" or "This site is taking too long to load" or "The page has timed out". Many websites will also return a 404 error telling you that the page was not found.
This can be a great inconvenience if you're visiting China, or if you do business there. Being cut off from essential services like Google, Facebook and Twitter means that you cannot communicate with the rest of the world, and you don't have information at your fingertips.
To get past the Great Firewall of China you need a VPN. Unfortunately, only a handful of VPNs, including NordVPN China, have developed protocols complex enough to keep users anonymous.
You may be wondering if VPNs are legal in China. They are not, but fortunately, they are also difficult for authorities to detect. They use obfuscated servers, which means that ant traffic that passes through a VPN is difficult for censors to detect. So far, no visitors have been arrested and prosecuted for using a VPN in China.
This doesn't mean that the Chinese government is resting on its laurels. It actively seeks out and blocks VPN servers. Only the best VPNs have managed to go undetected, and NordVPN is one of them.
---
How Does NordVPN Work in China?
NordVPN works successfully in China because it doesn't have any servers there. By staying out of China, the company doesn't have to comply with the regulations put in place for data companies.
This may sound a little confusing especially to those who are new to VPNs. The important thing to keep in mind is that you don't need to connect through a VPN located in China to access websites outside China.
NordVPN China takes additional steps to make sure that users can surf the web anonymously. They use the best data encryption protocols so that even if data is intercepted it's meaningless, and they also hide a user's location.
By assigning users IP addresses that are located outside China, it's able to help users avoid detection. The software has the Multihop feature which passes user data through several servers, giving it additional layers of security.

---
How to Set Up NordVPN in China
Important Note: You should download and install NordVPN on all your devices before you get to China. Once there, you will not be able to access the website to initiate the download.
The process to download and install NordVPN China is simple:
Get a subscription – there are three packages that you can choose from, and they will secure your internet activity wherever you are in the world. The one-year package makes the most sense because it is the cheapest.

Download and install – do this for all your devices before you arrive in China. If you have a router, you can install it on just the router and then use it to secure your other devices.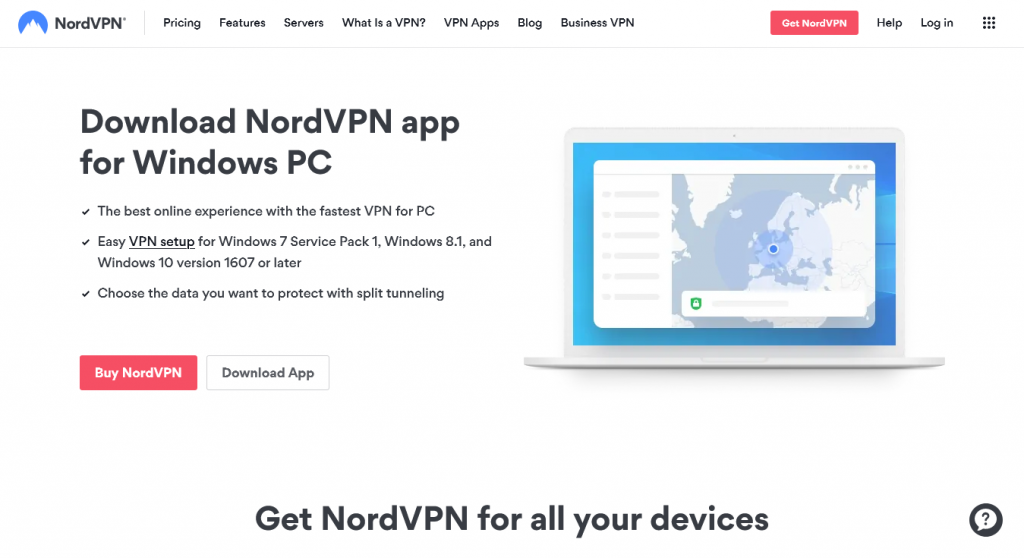 Choose a server – there are servers in Hong Kong, Singapore and China that you can use to connect, but any server that you choose should allow you to visit any website anonymously.

---
How to Use NordVPN in China
To use NordVPN China with minimum interruptions here's what you need to do immediately you arrive in China:
Activate the kill switch – go to "Settings" and you'll see a "Kill Switch" tab. When you click on it you'll see an option for "Internet Kill Switch". Turn it on so that in case your VPN connection drops your internet connection can immediately shut down.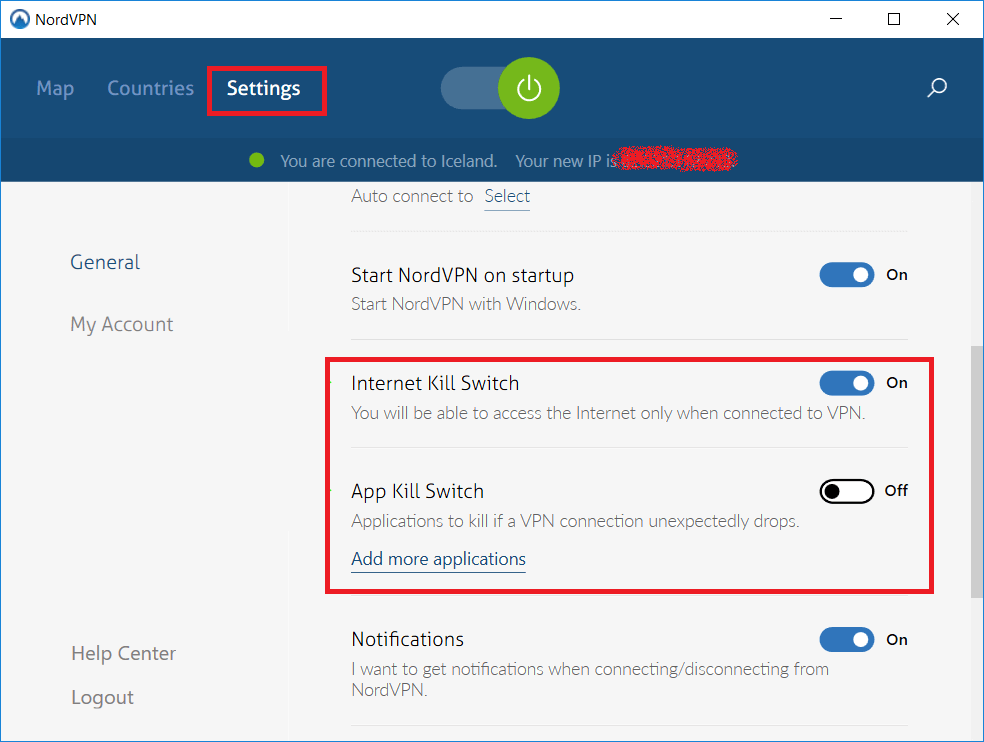 Turn on obfuscated servers – this is very important as it makes VPN traffic appear like normal HTTP traffic. In the advanced settings menu you'll see "Obfuscated Servers". Click on the tab, and it will open "Custom DNS", "Obfuscated Servers" and "Invisibility LAN". Turn on "Obfuscated Servers". Once enabled, you'll see it on the right-hand side of the app under "Specialty Servers". There are more than 450 obfuscated servers. Always choose one from this list for double protection.

---
Troubleshooting Tips For NordVPN in China
If you're unable to connect, try connecting through a different server – ideally, you should be able to get a secure connection through any NordVPN server. However, if you're having trouble establishing a connection, you should try connecting through a different server. These servers come recommended:

Sweden – #190-191
United Kingdom – #551-556
Germany – #315-318
Netherlands – #332-339
United States – #2679-2681

NordVPN refuses to connect even when you change servers – China is very aggressive in finding and blocking VPN servers. NordVPN servers are not exempt, and from time to time, the service is unavailable. It usually comes back up within a few hours. It is a good idea to install more than one VPN on your devices so that if NordVPN fails to connect, you can use another. ExpressVPN China and Surfshark China are just as good as NordVPN.
---
FAQ
Is NordVPN legal in China?
Most western VPNs are illegal in China. However, because they are undetectable you shouldn't worry about being arrested for using a virtual private network. No visitor has ever been prosecuted for using a VPN in China.
How do I download NordVPN in China?
Unfortunately, you cannot download NordVPN from inside China. You should download and install the software on all your devices before you arrive in the country.
NordVPN China not working – what could be the problem?
If NordVPN doesn't work when you try to connect through one server try to connect through another. No VPN is invincible, and because the Great Firewall is highly adept at tracking and blocking servers, sometimes NordVPN servers are down.
It's a good idea to have more than one VPN installed on your devices so that you can have alternatives.
What sites are blocked in China and can NordVPN unblock them?
The table below shows you popular sites that you won't have access to from China. NordVPN can unblock all of them.
Blocked Websites

Blocked Apps

Google Products
Youtube, Search, Images, Maps, Docs, Calendar, Drive among many other Google products…

Western Media
New York Times, BBC, Financial Times, Wall Street Journal, Reuters, CNN, TIME.

Social Media
Whatsapp, Instagram, Facebook (And Messenger), Snapchat, LINE, Telegram, Signal, Twitter, Pinterest, Tumblr, Flickr.

Streaming Sites
DailyMotion, Vimeo, Twitch, Periscope, Pandora, Spotify, Soundcloud

Search Engines
Google (text and voice), Amazon (Alexa), Wikipedia, DuckDuckGo

Misc. Sites
VPN Websites, Porn Websites, Politically Sensitive Sites
*Including all apps related to the websites
---
Conclusion
The Chinese government has become highly adept at blocking VPNs. To stay connected, you need the use of a robust tool like NordVPN. It is reliable, and although it experiences downtime sometimes, they are infrequent and are quickly fixed.
NordVPN China allows you to do business and keep in touch with your friends and family without worrying about government censors coming after you.