NordPass Review: How This Password Manager Secure?
Editor Rating: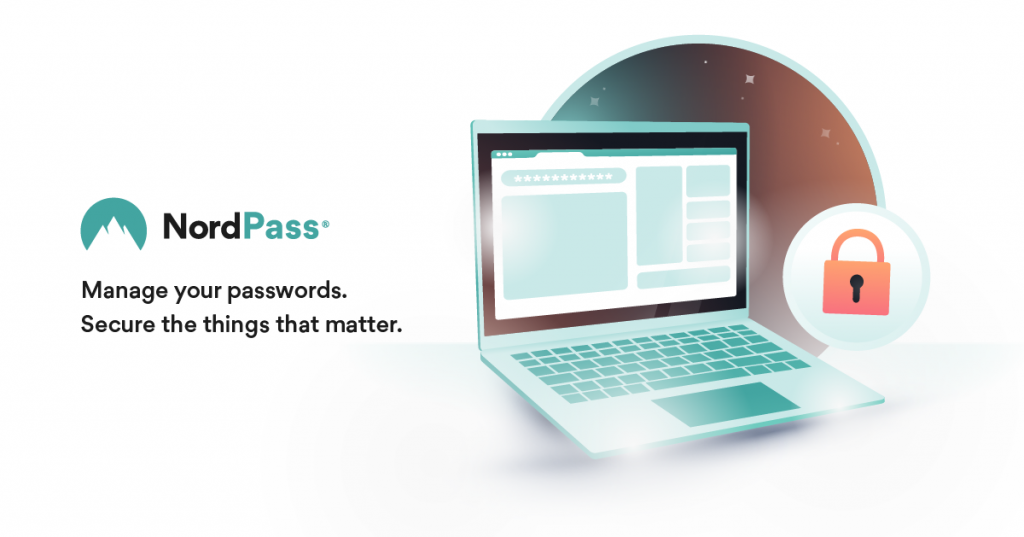 What is NordPass and how can it help you? How is it different from other password managers? Read this NordPass review to find out what makes this software stand out among its peers.
According to one report, the average busy professional has to remember 191 passwords just for work. That's an impossible task, and it doesn't even take into account personal passwords.
For most of us, keeping track of passwords is an uphill task. Few of us can automatically recall the varied, long and strong passwords that we need to manage online accounts.
It's no wonder that so many of us use the same password for multiple accounts, which isn't safe. If a cybercriminal gets hold of that password, they can hack into all or most of your accounts and wreak havoc in your life.
Fortunately, the rise of password management software has eliminated the need to memorize passwords for all your online accounts. These apps store all your passwords, and you only need to remember one – the one that allows you to get into the password manager itself.
Password managers are even able to auto-generate passwords for you, and for each account they give you the choice of an automatic password or one that you enter yourself. The best ones do much more – they can alert you to malware and phishing, they can sync across different operating systems and devices and more.
Password managers have become popular quite quickly because they protect users from identity theft.
Of course, the first question that many people ask is: are password managers safe? The answer is yes; they are safe, and they have a good track record for protecting user accounts.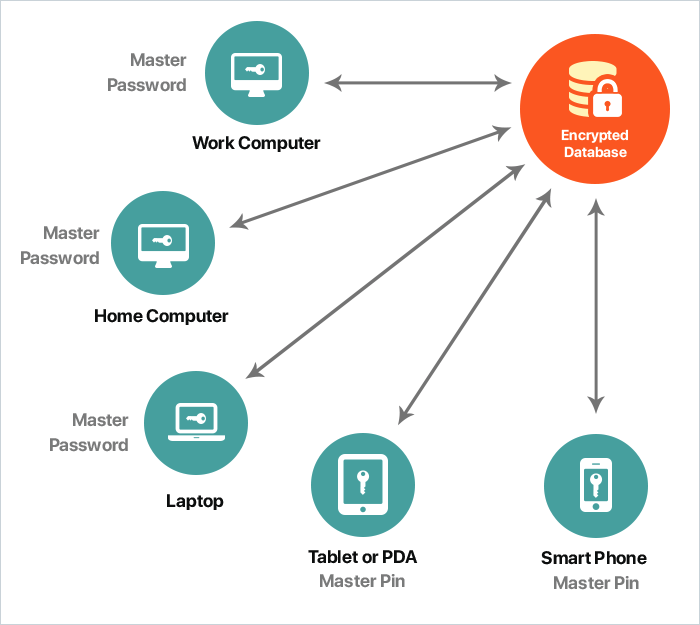 That's not to say that they can't be hacked. There has been the occasional breach, but hackers haven't been able to get away with much. The passwords that users have stored in their accounts are safe because they rely on military-grade encryption software.
---
What is NordPass?
NordPass was created in 2019 by NordSec, the company that owns and manages NordVPN, one of the best VPNs in the market. It quickly rose to become one of the most popular password managers, and now competes with older brands like LastPass.
NordSec is known for products that are secure and easy to use, and they bring this formula to NordPass. It is easy to install and use with intuitive apps for different operating systems and is highly secure.
Most password managers use similar security technology, and this is where NordPass stands out. Instead of using the standard Advanced Encryption Standard, NordPass relies on the XChaCha 20 encryption algorithm. It is a lot more secure, and even a supercomputer would have a hard time breaking into it.
But there is more to a good password manager than nice-looking apps, hence the need for this NordPass review.
We will look at NordPass features, pros and cons, as well as how to install and get NordPass working for all your online accounts.
---
NordPass Features
We'll break down and explain these features a little further down, but in a nutshell, here's what you get:
It auto-generates secure passwords
It can scan live text
Provides biometric authentication
It can scan data for breaches
It arranges information into folders
Each user has a web vault
But that's not all; there's more, so let's have an in-depth look at this software.





XChaCha 20 Encryption Algorithm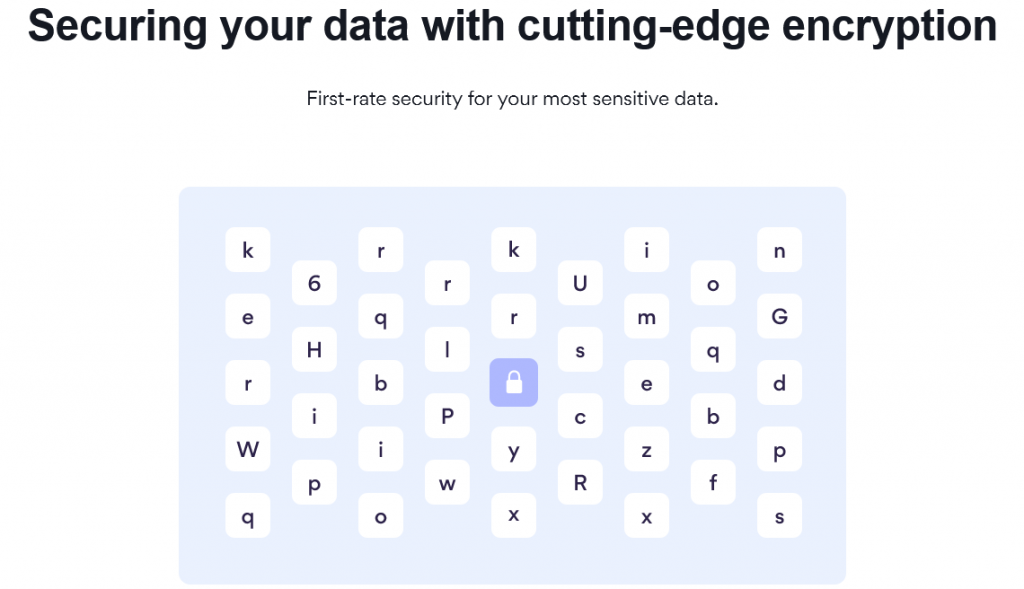 According to NordPass, "even with a supercomputer capable of guessing a billion keys per second, it would still take billions of years to break the algorithm". While that's nice, it's not unique. Most encryption algorithms have this capability anyway.
What makes NordPass unique is that it can withstand cache timing attacks. These attacks are critical and can extract AES keys from ordinary security systems.
XChaCha 20 has proved to be less vulnerable to this kind of attack and is so secure Google is in the process of adopting it. Many experts think this technology is the future of encryption.
There have been issues with existing security protocols for password management software, and it's hoped that XChaCha 20 will make these apps more secure.





Desktop Apps For Windows, Mac & Linux
When choosing a password manager it is important to make sure that it can work across all your devices. NordPass works for Windows, Mac, Android, macOS, iOS and Linux.



While it offers support for all these operating systems, the functionality depends on what type of subscription you get. If you want to enjoy full security, need a paid subscription.





Browser Extensions
You can install a NordPass extension for all popular browsers, including Chrome, Firefox, Edge, Edge Beta and Opera. The extensions have the same features as the desktop apps, but if you want to access and edit features, you need to access the apps themselves. However, they bring convenience to the process of logging into online accounts.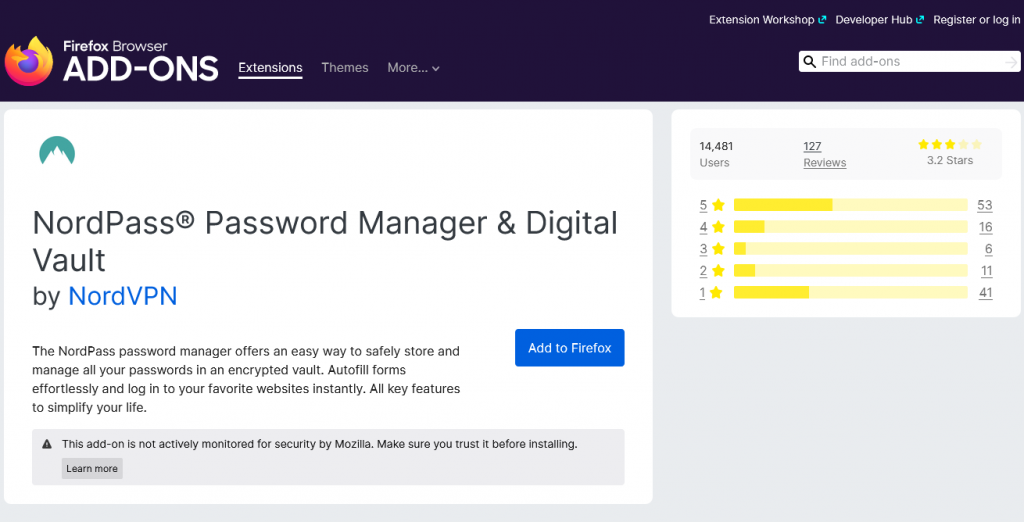 The extensions can detect username and password fields for all your accounts, they can autofill login and other information, they save new logins in your password vault and they do not slow down your browser.





Storage
You can securely store your credit card information in the NordPass vault. Why would you want to do this? Because you never again have to memorize credit card numbers and security codes, you can share details securely with those you trust and payments are easy because all you need to do is copy and paste credit card details when shopping online.
The software can automatically detect different types of credit cards and has a nice interface that makes storing and retrieving details easy.





Two-Factor Authentication
Two-factor authentication is the latest way to put an additional layer of security on online accounts. You have to prove that you have something (usually a smartphone)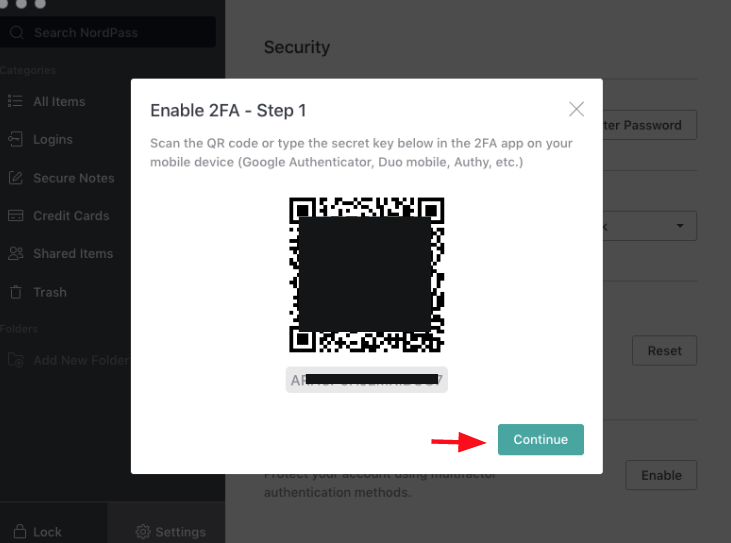 and you know something (usually a master password) before the system can let you in.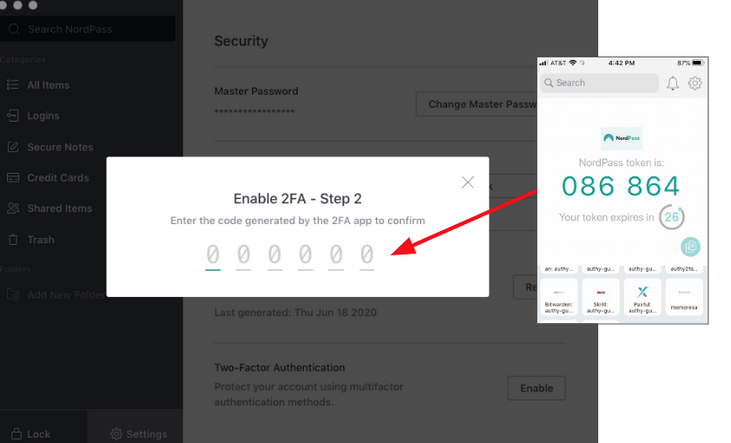 The two-factor authentication works very well on NordPass and you can also add biometric, information (fingerprint and voice) to make your account even more secure.
You can enable two-factor authentication by going to the settings. After you enable it, you will receive a barcode and secret key. Follow the given instructions to enable them on all your online accounts.





Folders
Arranging your passwords in folders makes them easier to manage. You can have different categories for work, home, social media, shopping and more.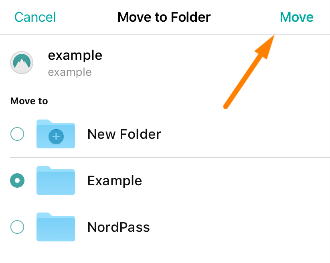 Trusted Contacts
This is an important feature, especially for teams. The software lets you share important contacts with only the people you trust.

To eliminate man-in-the-middle attacks, both you and the trusted contact need to exchange an encrypted message before a connection is guaranteed.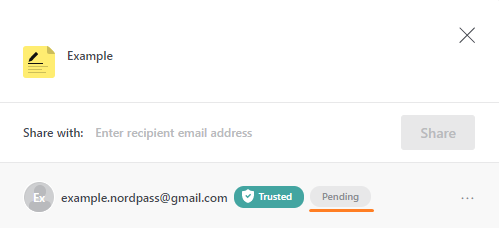 Import & Sync Passwords
After you install NordPass, all your existing passwords from your browser will automatically be imported into the password manager. You can even import passwords from another password manager.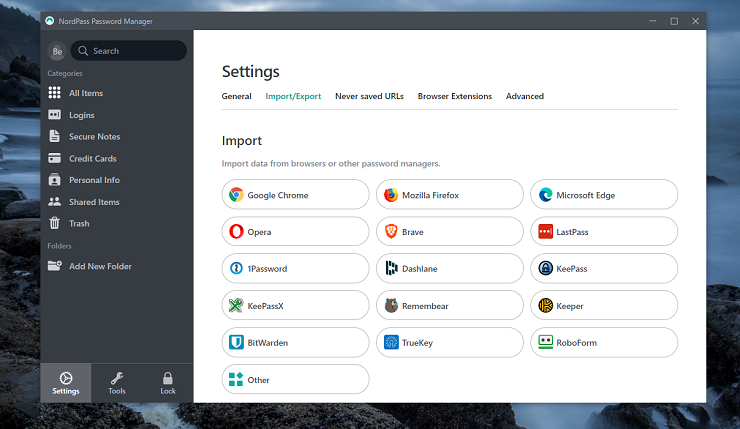 You can also sync passwords across all your devices.





Check For Leaks
This software can check for leaks of sensitive data. It can identify vulnerable passwords and send you a message right away so that you make them more secure.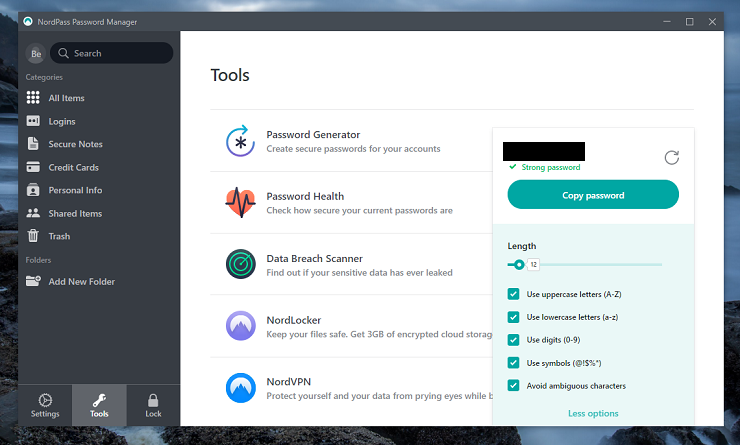 OCR Scanning
Use this software to scan notes, images and credit cards and store them directly in your vault.
Pros of NordPass
It is streamlined – you don't need to know anything about password managers to use it.
You can use a single subscription on up to 6 devices.
It uses the best encryption technology available today.
Multi-factor authentication ensures maximum security.
The software has passed several independent audits.
You'll be alerted right away in case of a data breach, and weak passwords are pointed out.
The software is well supported, with detailed user guides and a responsive support team.
Cons of NordPass
It's more expensive than others in the same category.
The free version is restricted to only one device.
It doesn't have password inheritance features.
---
NordPass For Mobile
This password manager has apps for android and iOS. They are easy to install and use and give access to all the important features. When installed it looks like this: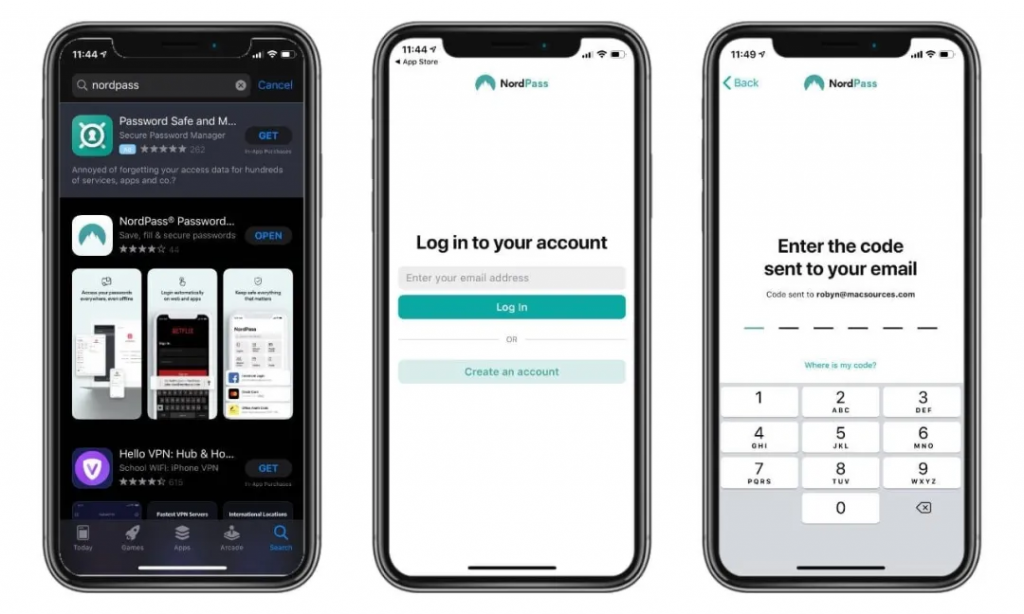 You can use NordPass for mobile to secure all your login details, credit cards and notes and share them with trusted parties.
The mobile apps also autofill are passwords and test their strength.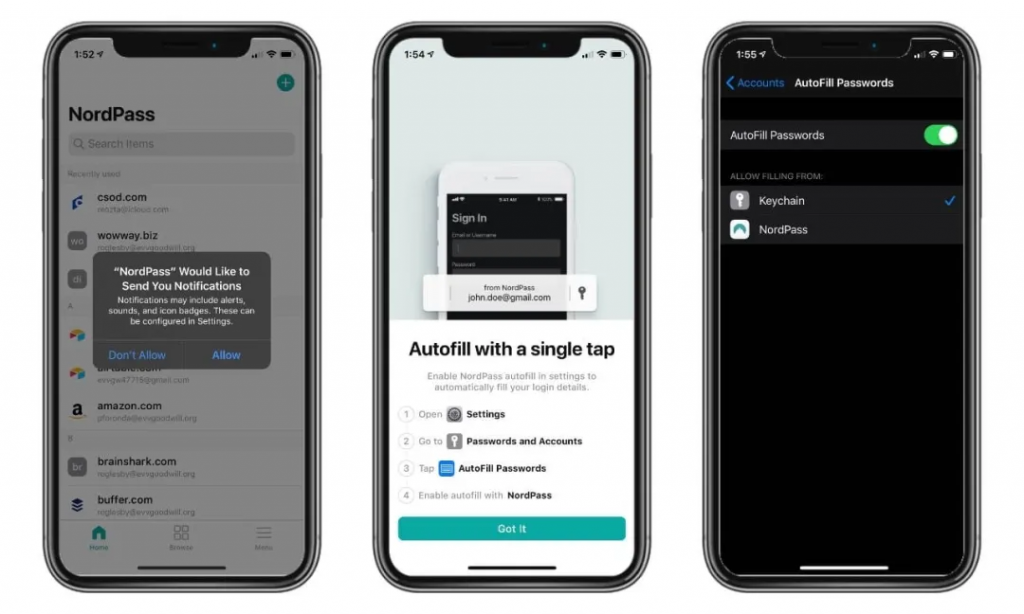 However, this password manager doesn't work with high-security apps (including PayPal) but this isn't unusual; these apps actively block out password managers.
The latest versions of mobile apps can auto-generate passwords.
---
NordPass Free vs. Paid
There is only one difference between the free and premium versions of NordPass. With the free version, you can only access NordPass on one device. So, if you're using it on your laptop and then try to use it on a mobile device, you'll automatically be logged out of the desktop.
It may seem insignificant, but it can present quite a challenge when you're trying to remember passwords across different devices at the same time.
---
NordPass Pricing
There are 2 plans you can choose from, Personal and Business. The Personal Plan has 3 tiers: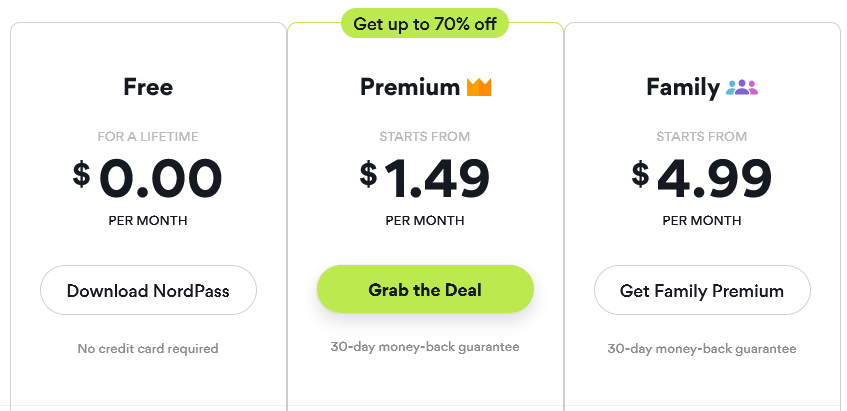 The one-month plan – $4.99/month
The one-year plan – $1.99/month
The two-year plan – $1.49/month
All plans have the same features, and the only difference is their duration.
The Business plan also has 3 tiers: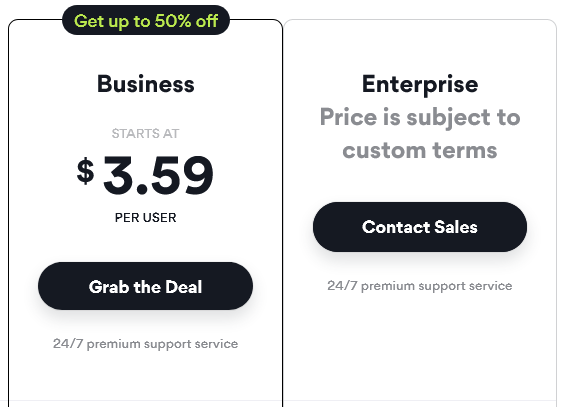 The one-month plan – $6.39/month
The one-year plan – $3.83/month
The two-year plan – $3.19/month
The Business Plan comes with extra features, including the ability to share passwords in bulk and an admin panel to manage all users. You can buy into any tier for a minimum of 5 users.
---
Customer Support
NordSec is known for providing excellent customer support. They are responsive and their team members are knowledgeable. For NordPass, you can get in touch via chat or direct message.
---
FAQ
Do I get free NordPass if I buy NordVPN?
No; buying NordVPN doesn't entitle you to a free version of NordPass. However, remember there is a free version of NordPass. You can only use it on one device, so it's a good idea to install it on the device you use most often to access sensitive sites.
Note: When you buy NordPass Premium you have the opportunity to buy the company's other products (NordVPN and NordLocker Premium) at a discounted rate.
Is NordPass free? What is NordPass Premium?
There is a free version of NordPass that gives you access to all the features. The only drawback with it is that you can only use it on one device at a time. So, if, for example, you're logged into NordPass on your PC and try to log in on a mobile device, you will automatically be logged out of your PC.
NordPass Premium is the paid version of this software. It allows one user to save unlimited passwords on multiple devices.
Yes; as far as we can tell this password management software is safe. We are not aware of any security breaches for NordPass. It uses the latest encryption technology, two-factor authentication and automatic back-ups to keep user passwords and other details safe.
As for NordPass vs. LastPass, NordPass comes out on top in almost all aspects. While LastPass is older, it still uses AES-256 encryption protocols and is more expensive. If you compare the two feature- for-feature, NordPass has more and better, features.
How about NordPass vs. 1Password? Both of them are easy to use and have attractive interfaces. They also have similar features, but NordPass is safer because it uses the XChaCha 20 Encryption Algorithm.
Can I use NordPass offline?
NordPass has an Offline Mode. You need to be logged into your NordPass account and also unlock your NordPass vault to have access to your passwords when you are offline.
However, you cannot add new passwords to your NordPass account when you are offline, because you need a connection to sync data between the application and your browser.
Where does NordPass store my passwords?
All your passwords, credit card details and other information are stored in a cloud, so it doesn't matter if you break or lose your device. All information is encrypted before it's sent to the cloud, so it's secure and cannot be easily hacked.
---
Conclusion
Password management software is becoming increasingly important for several reasons. Most of us have dozens of passwords that we need to remember to access important sites, and hackers are using sophisticated methods to breach user accounts.
Although there are many password managers in the market, NordPass password manager has quickly risen to the top to become one of the most popular.
Not only is it cheaper than others that share similar features, but it also uses the best encryption technology in the market so far, and is easy to install and use.