LastPass Review: Is This Password Manager Secure & Reliable?
Editor Rating: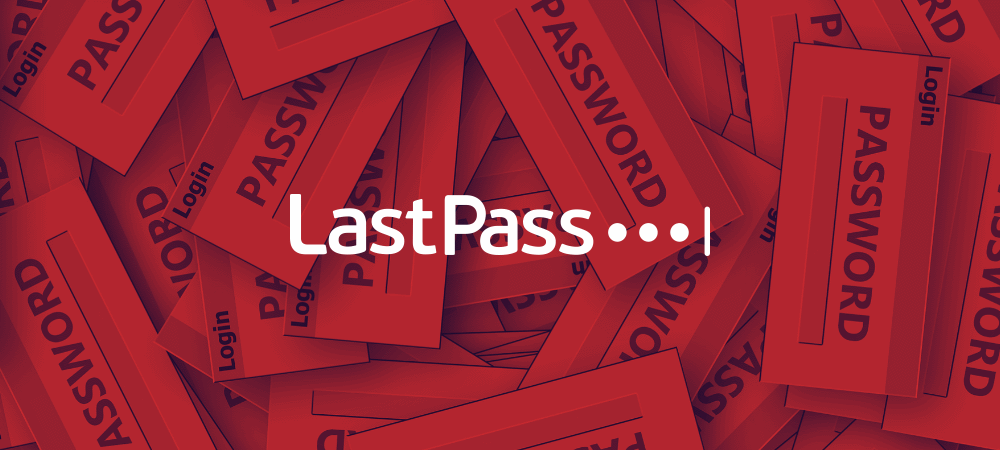 LastPass has recently made significant changes to its policies, and the free version isn't as attractive as it used to be. Is it still a good password manager? Read this review to find out the pros and cons of LastPass in 2021.
LastPass is one of the oldest, most trusted and popular password managers. Established in 2008, it now has more than 25 million users. However, recent changes have left us wondering whether we can trust it to keep our passwords secure.
In case you're wondering what has changed, here's what the company said in a blogpost announcing the changes: "We're making changes to how free users access LastPass across device types. LastPass offers access across two device types – computers (including all browsers running on desktops and laptops) or mobile devices (including mobile phones, smartwatches, and tablets). Starting March 16th, 2021, LastPass Free will only include access on unlimited devices of one type."
In other words, if you have a free LastPass account, you have to decide if you want to use it on computers or mobile devices. If you choose computers as your active device type, you cannot use LastPass on your mobile phone or tablet.
That's not the only change. Free account holders no longer have access to customer support. If they need help, they are advised to refer to the self-help library where they'll hopefully find material that answers their questions.
LastPass pricing has also changed. Between 2011 and 2017, users paid $12/month to access the premium service. In 2018 this suddenly doubled to $24/year, and then in 2019 it tripled to $36/year.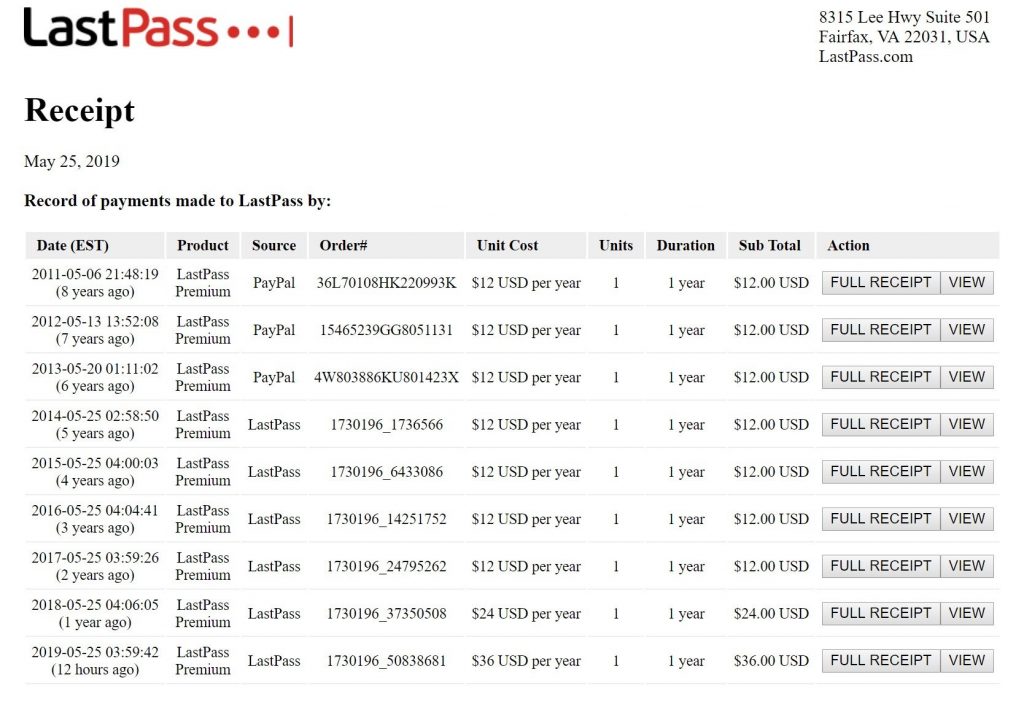 Is this password management software still worth it, or are there others in the market that can get the job done without as much drama?
Read this detailed review to find out. We'll look at pros, cons and benefits as well as pricing and a few other areas that we think are important for you to know.
---
Features





Encryption Algorithm
LastPass uses 3 types of encryption to ensure that your passwords and other personal details are secure at all times:
AES – 256 encryption – this type of encryption cannot be penetrated using brute force methods as it is mathematically complex. The bit length makes it difficult to crack. It used to be the best in the industry, but XChaCha 20, which some password managers are already using, is even more difficult to crack.
PBKDF2 SHA-256 – this increases the number of iterations and makes it harder for hackers to access your passwords.
Salted hashes – this means that this software adds data to passwords and makes them more complex hence harder to crack. The added data is the salted hash. Even if it were compromised in some way, the hacker would still have to get past the actual password.
Note: LastPass has password recovery options for passwords that are sent via SMS and even one-time passwords.
Note: The Emergency Access feature allows your loved ones to access your passwords in case of emergency or death. It gives them access to important accounts like your will and bank accounts.





Desktop Apps
LastPass has desktop apps for Windows and Mac, Linux and Chrome OS.



You can download the Windows app off the website and the Mac app from Apple App Store or the website.
The features on the apps are easy to understand and use, and the interface is user-friendly and straightforward.





Browser Extensions
This app offers browser extensions for Chrome, Firefox, Mozilla, Edge, Safari and Opera. Downloading is easy; just visit the downloads page on the website and choose the relevant extension for your browser.






After you install, the LastPass icon appears on the toolbar; if it's red it means that you're logged in and using LastPass. The icon will turn yellow if the app is inactive.





Storage
Each LastPass subscriber gets a vault to store usernames and passwords, notes and form-fill information and even URLs. All this is stored locally on your device.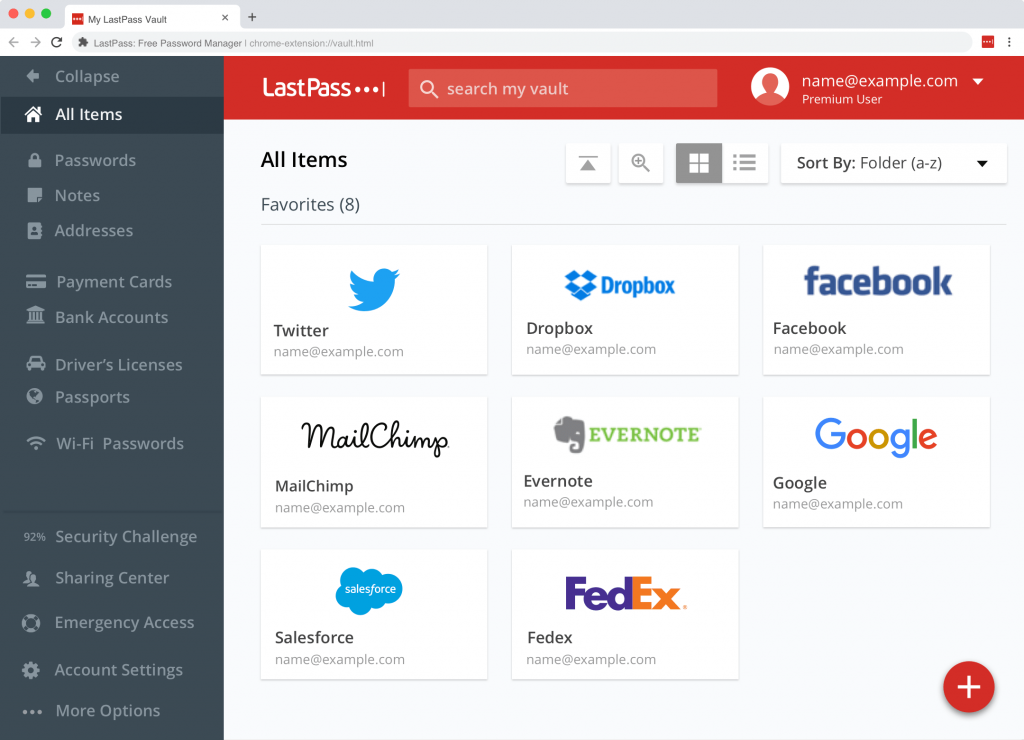 The app has a Secure Notes tab that allows users to safely store important information. You can store as many notes as you want, but the company recommends you keep them below 2,500.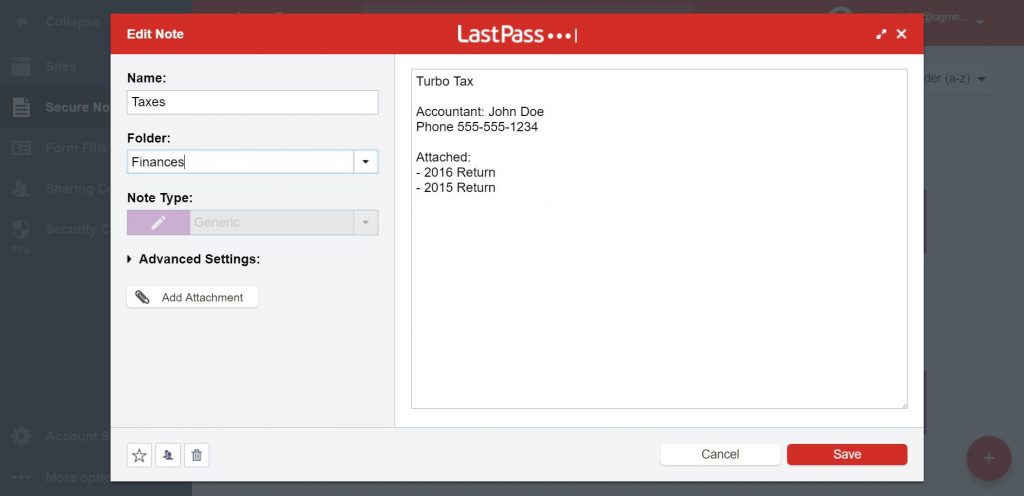 You can also add attachments to your notes. For example, you can store your passport details and then attach a photo of the passport. Attachments are limited to 10MB, and free users only get 50MB for attachments. Premium users get up to 1GB of storage.





Two-factor Authentication
You have the option to use two-factor authentication, or TFA to make your LastPass account more secure. You can opt for a 6-digit text message, a limited-time verification code every time you log in, or biometric authentication (fingerprint or voice).
This additional security step is especially useful for preventing malware and phishing attacks.





Folders
The app allows you to create folders to make it easier to manage your data. You can make, name and rename sub-folders to make finding information easy.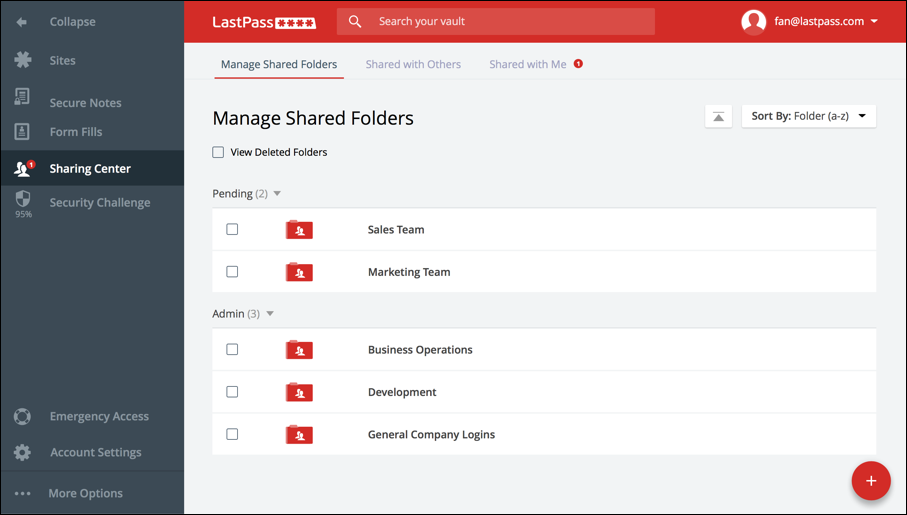 Moving items into folders is easy, and after you're done with a folder you can delete or purge it.





Sharing
LastPass makes sharing passwords effortless. You can share with one or multiple users, and each time there are changes in the vault, everyone who has access can see them.
It is an excellent solution for teams that share resources, and admins can use it to ensure that only those with permission can gain access. It is easy to revoke permissions as well.
A shared password doesn't mean that all users can see all information. You can customize permissions so that users only have access to certain folders in your vault.





Import & Sync
If you've accumulated passwords moving to LastPass is easy, as you can import and sync them as soon as you sign up. Passwords that are saved on your browser will be synced as soon as you log in, and each time you create new passwords those will be synced as well.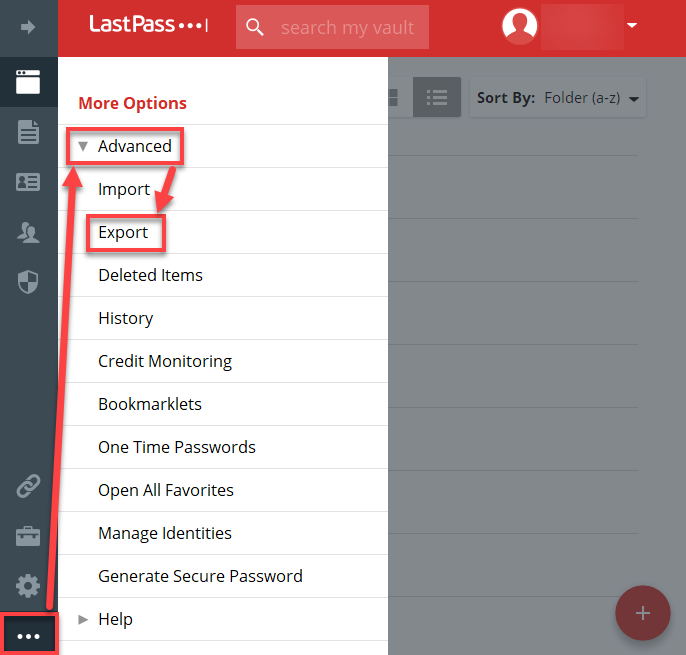 Have you been using another password manager? Don't worry; LastPass can import data from most popular password management tools. The same goes for all passwords saved on Excel and Notebook.





Check For Leaks
LastPass actively monitors for leaks and breaches and alerts users if there is a problem. It uses PasswordPing, which checks for breaches across the internet and the Dark Web.
If you want to do a manual check for breaches, just visit the Security Vault and click on "Security Challenge".
The software also checks for old passwords that have become weak over time and sends you a message to let you know that you should update them. You'll also get an alert if any of your passwords are weak.
---
Pros of LastPass
Encryption is local – all your passwords and other information stored in LastPass is encrypted locally on your device, meaning even LastPass doesn't have access to it. If the police or federal authorities compel the company to provide passwords or any other type of user information, they don't have anything to give.
It offers convenience – you never have to remember a password, and you can store all your important private information securely.
Auto-filling – the software automatically fills forms and login details.
Quite secure – the app uses one of the best encryption protocols in the market and uses additional security features to secure every client account.
3rd party audits – the company has been audited by independent institutions; the audits are yet to reveal any leaks or weak internal processes.
Cons of LastPass
It is expensive – as mentioned at the beginning of this post, the price of LastPass has tripled, and it's now more expensive than others in this category that share similar features.
A dated interface – this is a matter of opinion, but some people feel like it could do with an update especially considering the price hike.
Poor support – unless you are a premium member, don't expect to get any support from the LastPass team.
---
LastPass Free vs. Premium
As you may have gathered by now, this software has undergone quite a transformation in the last few years. It is still as secure and reliable as it's always been, but the free offer has changed, as has pricing for the premium package.
Here is a quick comparison of important features of free vs. premium LastPass:
| | |
| --- | --- |
| Free | Premium |
| Can be used on only one device type | The software can be used on different device types |
| Allows only one user | Passwords can be shared with family and friends |
| No tech support | Users enjoy priority tech support |
| The software generates strong passwords | Generates strong passwords |
| It saves passwords and has an autofill function | It saves passwords to the vault and has autofill |
| You can save notes but space is limited | You have 1GB to save notes and other important information |
| Users enjoy multi-factor authentication | Advanced multi-factor authentication |
---
Comparisons With Similar Software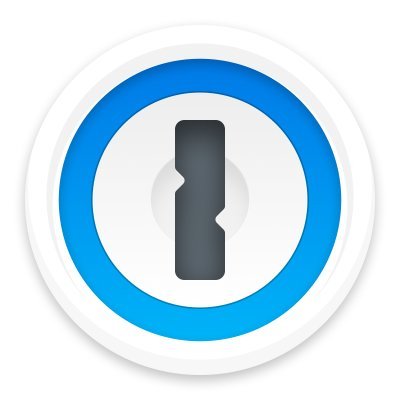 Both of these are strong password managers – they have similar features and they use similar methods of encryption, but LastPass has an edge over 1Password because of its unlimited free version.
1Password's free offer runs for only 14 days; LastPass allows you to use the free version in perpetuity but only on one device type.
If you're on a budget and have to choose between LastPass vs. 1Password, you're better off with LastPass.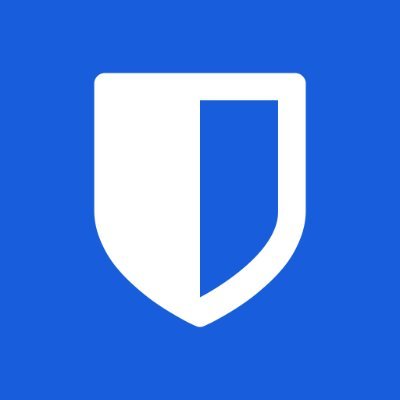 There are areas where Bitwarden wins, and others where LastPass is superior. Bitwarden is an open-source product, which means that it comes under scrutiny often from independent sources. Many experts, therefore, feel that it is more secure than LastPass although both use the same type of encryption.
However, LastPass is easier to use. Bitwarden is designed more for power users, and it requires some work to get it installed and working.
Both Bitwarden's free and paid plans are superior to LastPass. You can use the free plan across all devices and it supports unlimited passwords. LastPass allows only one device type for non-paying users.
Bitwarden is also cheaper than LastPass.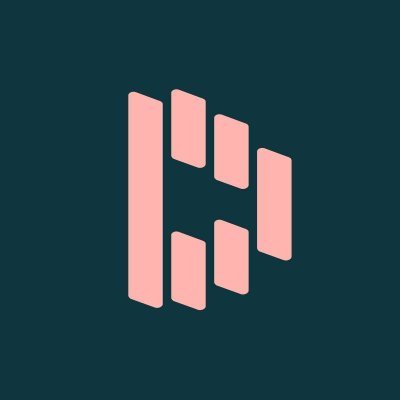 Both use the same type of encryption and offer multi-factor authentication. However, LastPass is a lot more transparent about where your data is stored and it has been independently audited several times.
That said, LastPass has had data leaks in the past whereas Dashlane hasn't.
Also, the paid version of Dashlane has more to offer, including a VPN feature.
---
LastPass Pricing
Here's what you can expect to pay for LastPass:
LastPass Premium: $3/month for one license for multiple devices
LastPass families: $4/month for six licenses for multiple devices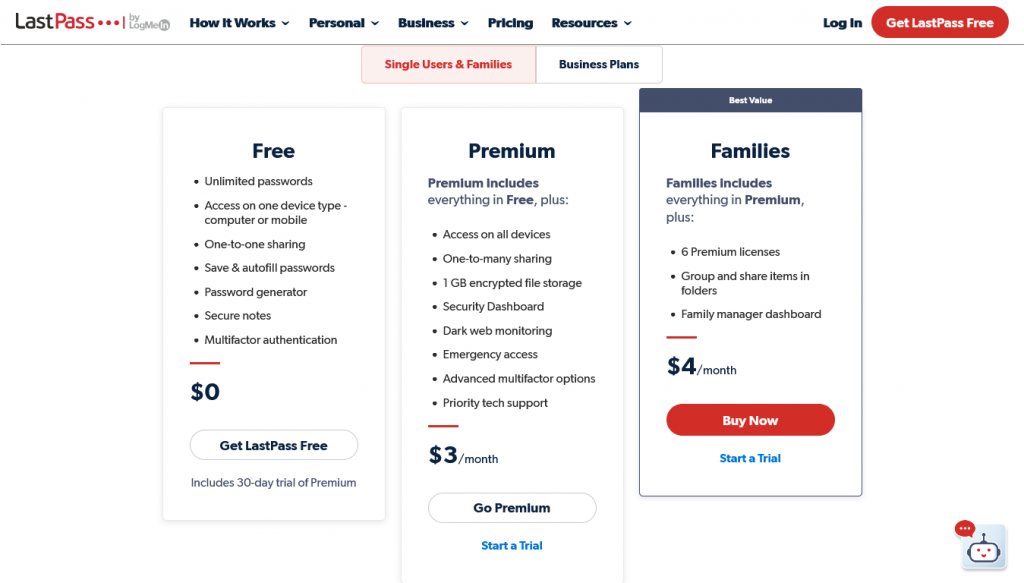 If you want a business package, here's what you'll pay:
Teams: $4/user/month
Business: $6/user/month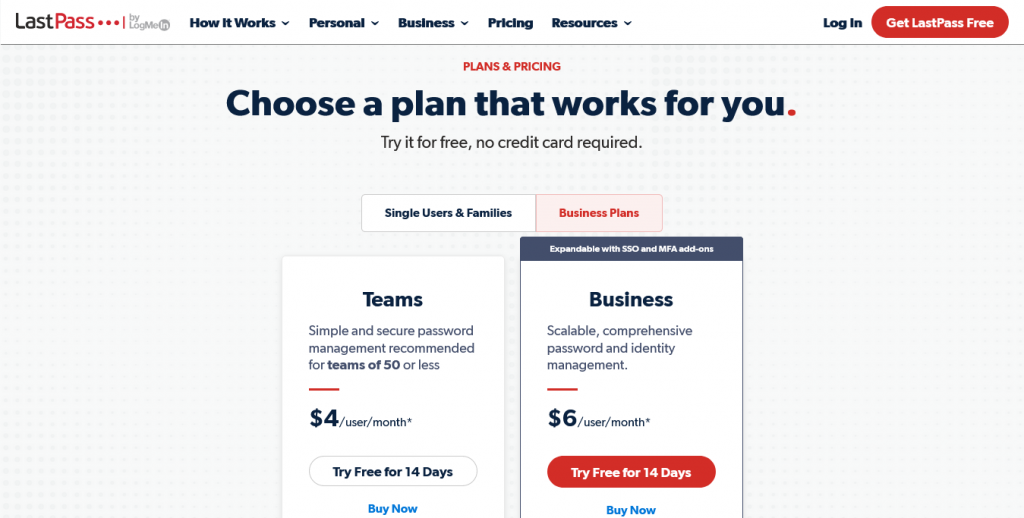 ---
Customer Support
LastPass only offers live support for paying customers. If you are on the free tier you have to navigate your way around the knowledge base and hope you can get answers from there.
---
FAQ
It is one of the oldest password management tools in the market. Although it has changed its pricing structure in the last few years, it remains a solid and dependable password manager.
LastPass has suffered some breaches in the past, but nothing that seriously compromised its customers. They have since fixed the problem and it is now a safe and trustworthy password manager that has passed several independent audits.
The process is simple. Download the browser extension or the app and then create a strong master password. It's the only password you'll need to remember. Once you have the app or extension on your device all your passwords will automatically be synced to your vault where you can also store other important information.
There is a free and a paid version of LastPass. The free version comes with limitations, so if you want to enjoy all the benefits of this software it's best to get LastPass Premium.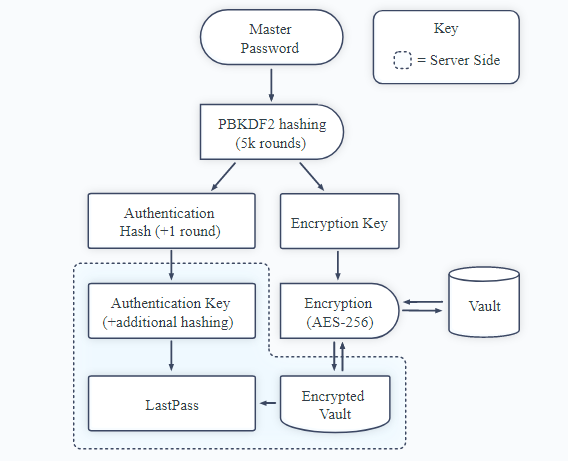 Once you plug the LastPass Chrome extension or Firefox extension into your browser toolbar, it automatically collects all your login details. These are then encrypted and then moved to a secure vault that only you can access. LastPass auto-fills all logins and also helps you generate strong passwords.
---
Conclusion
LastPass was the supreme password manager for many years, but since it was bought by LogMeIn a lot has changed. LastPass Premium now costs three times as much as it used to, and users can no longer use the free version across all their devices.
That said, it remains a pretty solid password manager, with lots of features and advanced encryption. There are similar products that are giving LastPass a run for its money, but you shouldn't discount it just yet. This software has a lot to offer.