20+ Tips to Increase Your E-Commerce Conversion Rate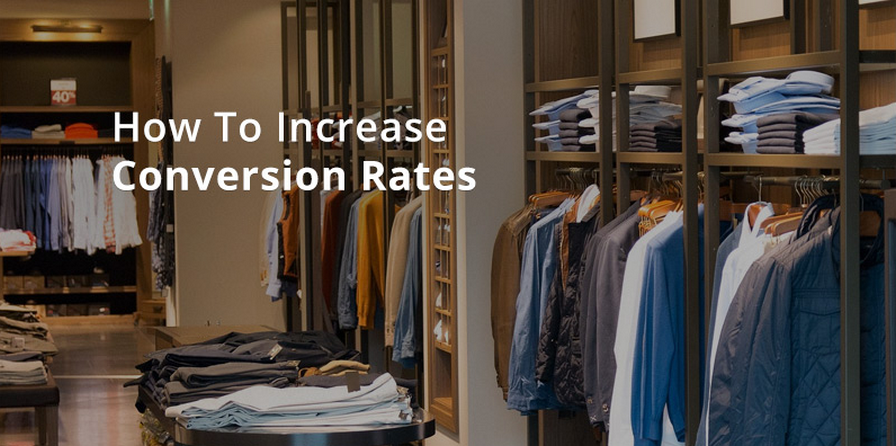 Every online store owner wants one thing – a higher conversion rate. It means higher sales and is the difference between a successful eCommerce store and a failed one. How can you make sure that website visitors take the desired action? Read on to find out how to improve eCommerce conversion rate.
Conversion rates for many eCommerce stores have fluctuated in recent times. At the beginning of the pandemic when most of us were locked down in our homes online stores enjoyed a boom in sales.
It was the only way to get items that we needed, and for many, online shopping was a distraction and a good way to pass the time.
As time wore on and people lost jobs, online shopping rates declined and by the time lockdowns were lifted even eCommerce giants like Amazon were posting losses because of reduced sales.
But even as this was happening some online shops continued to thrive. They understand how to attract visitors and get them to buy or take other desired actions. They know how to convert website visitors into active buyers.
This post is all about how to improve eCommerce conversion rate so that you can have a successful online store.
Before we learn how to improve eCommerce conversion, we'll look at what a conversion rate is, how to calculate it and how many website visitors you should convert on average.
---
What is an E-Commerce Conversion Rate?
In a nutshell, it is the number of visitors who visit your online store and take the desired action. For most online sellers, the desired action is a purchase.
Conversion rates can vary depending on what the website owner would like to achieve. For some, they would like visitors to sign up and leave an email address. Others may want them to sign up for a newsletter or even engage in a chat.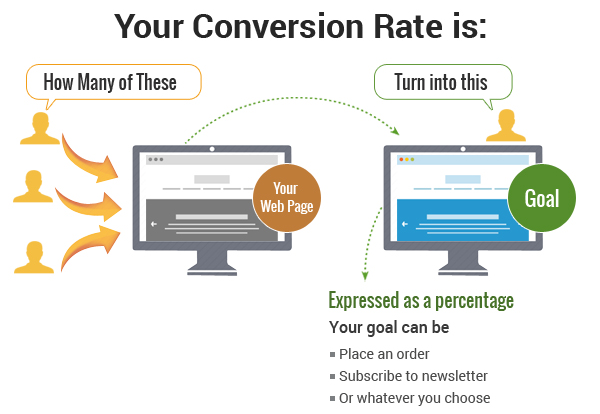 An online store can have multiple conversion rate goals. Ultimately, it wants users to buy.
However, it may also need them to sign up and leave their email addresses so that they can send them future offers.
It may even want them to chat so that the store can collect vital user information and refine its product offering.
---
How to Calculate a Conversion Rate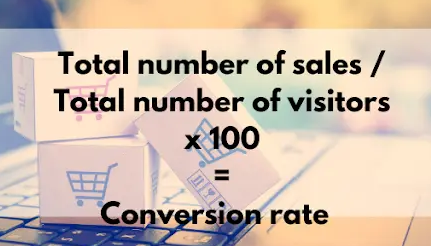 The first step in learning how to improve eCommerce conversion rate is learning how to calculate it. It isn't difficult.
Simply put it is the percentage of website visitors who visit your website and take a certain action. Here's what you need to do:
Using Google Analytics or a similar tool find out how many website visitors you had for a certain timeframe.
Find out how many of those took the desired action. For example, how many bought an item during that same time frame?
Use this formula to come up with the conversion rate for the chosen period:
eCommerce conversion rate = (total conversion/total visitors) x 100
There are certain important metrics you must keep your eye on if you want a better conversion rate:
Bounce Rate: How many users leave your site without taking action?
Shopping Cart Abandonment Rate: How many users put their items in carts but leave without purchasing?
Sales Conversion Rate: What percentage of visitors complete a purchase?
Traffic Source: How did users find your website?

---
Why You Have a Low Conversion Rate
There are numerous reasons you may have a low conversion rate. They range from a poorly designed website to the absence of the right calls to action.
Briefly, here are some of the most common reasons online businesses suffer low conversion rates:
A poorly designed Call to Action
A Call to Action, or CTA, tells website visitors what you would like them to do once they visit your webpage. If you get it wrong visitors leave the page without doing anything.
When designing web pages you need to spend time researching what an effective call to action button is, where it should be placed and so on.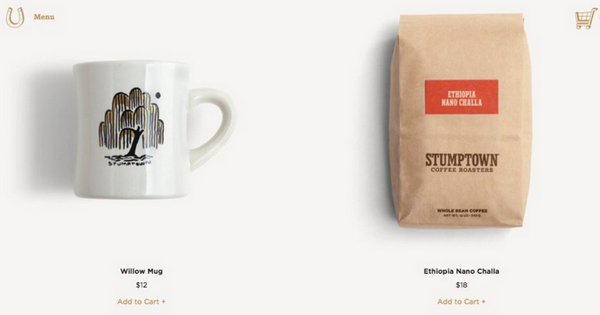 Common problems with CTAs include making them too generic (Buy Now, Download Now, Sign Up Now etc.) and asking too much of the visitor (users don't want to perform chores to get what they are looking for).
CTAs that fail to convert are often placed in the wrong place on a web page. If your CTA isn't immediately and clearly visible, users will glance around and leave because they don't see what next steps they should take.
An unclear value proposition
When we go online to shop we're looking for value. Users no longer buy goods because of a sensational sales pitch. You have to show that in exchange for their money or time they will be able to add value to their lives.
You may have the best products but if you don't give a good value proposition, visitors will not buy. Remember, perceived value is just as important as real value.
We have seen in recent years that popups are a necessary and effective strategy in online marketing, but when it comes to conversion, they have their place. It isn't next to your CTA.
Some marketers put different types of popups on the same page and end up confusing visitors. What is a user to do when confronted with a banner, a scroll box, an exit-intent popup and a video popup all on one page? They often simply leave.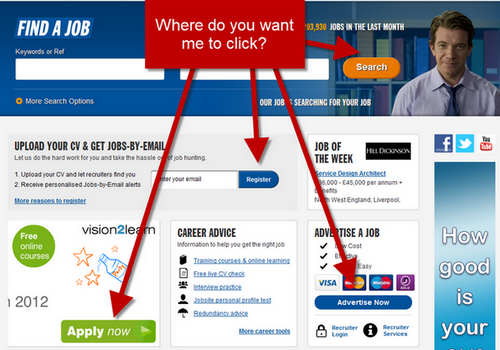 Sometimes popups overshadow everything else on your page. Remember website visitors are looking for information more than anything else so that should always be front and center.
A poor website experience
You probably know a lot about providing a good user experience already. In a nutshell, your website should be inviting and have a layout that invites interaction.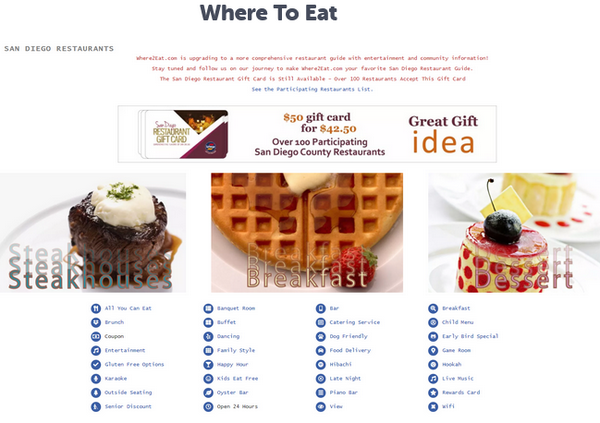 It may be worthwhile to hire a professional website designer who knows enough about user experience to improve eCommerce conversion rates.
Your copy lacks something
Poor copy is a major reason for low conversion rates. After you learn how to improve eCommerce conversion rates, revise your copy and make sure it delivers the right message.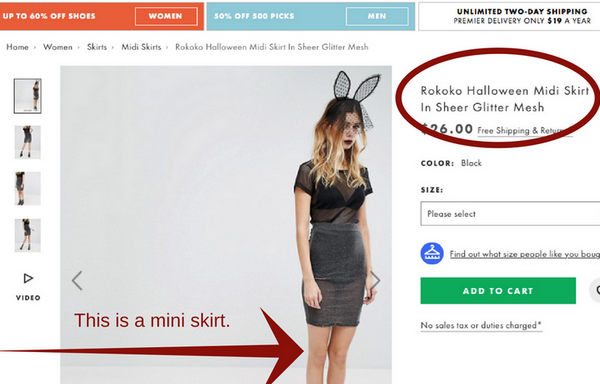 It should be targeted to your audience, be specific about what you're offering and make the value proposition clear to the user.
---
Tips to Increase Your eCommerce Conversion Rate
Use high-quality product images
In eCommerce images are everything. You don't get much room to do long write-ups about products so you must make sure that the images tell the story.
Some websites have images and product descriptions and some have one or the other. If you have to choose, we'd recommend that you go with images.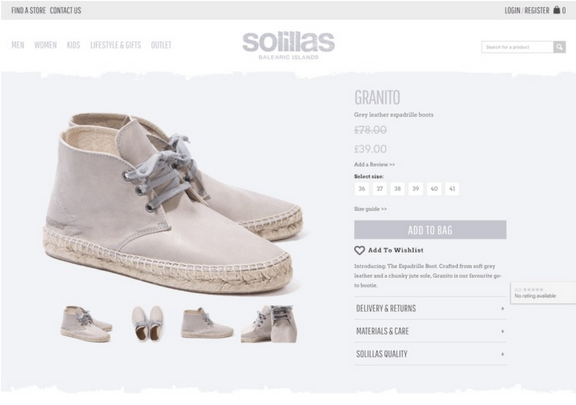 All your images must be of the best quality and they should show different angles of the product and be zoomable.
A zoomable image allows a user to see the kind of workmanship that's gone into a product, its fabric and so much more.
Write succinct product descriptions
In other words, take time to create great product copy. The role of product descriptions is to give website visitors enough information to convince themselves that they need the product.
Your copy should be clear about 3 things: who the product is for, what it is for and what problem it solves, or what benefits the user gets from using it.
If you have room on your site for long product descriptions utilize them and provide as much information as you can about products.
Simple things like the dimensions and weight of a product can make the difference between whether a user buys or not.
Use product videos
Images work, and video works even better. If you have a low conversion rate and haven't been using videos try them and see what a difference it makes.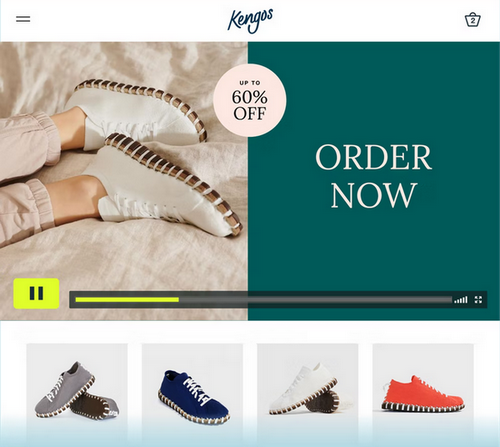 You can deliver a lot more information in a short video than you can with copy or images.
Make it easy to navigate
Have you ever clicked on a product, then wanted to go back only to have to exit the site because you cannot find an arrow to take you back?
Sounds like a small problem, but it's the little things that matter if you want to improve eCommerce conversion rates.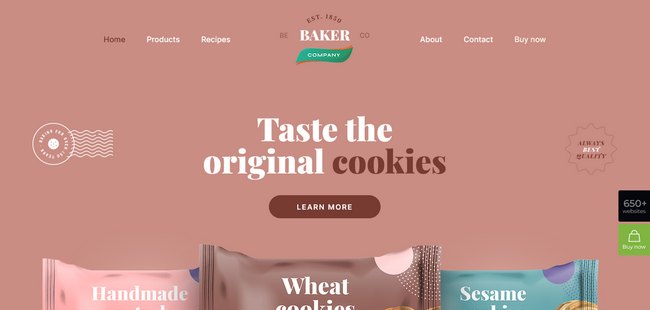 If your visitors cannot find what they are looking for or have problems getting from point A to point B on your website they will leave.
Use appealing design
Occasionally you come across a website that's so well designed that you spend a couple of minutes just to take it in.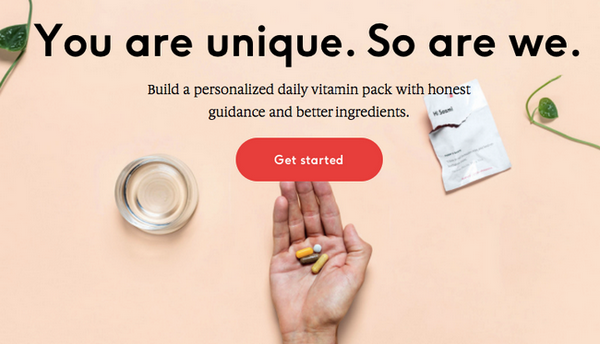 When users are shopping, where do you think they'd rather go – a site that's hastily put together or one that has a well-thought-out design with everything that the user needs to complete a purchase?
Take some time to study well-designed websites and see what they have in common. Borrow the best elements for your website so that you can give users the best possible website experience.
Avoid clutter, use color wisely and put your call-to-action buttons in the right places.
Create personalize product offers
Imagine you go on an eCommerce website and buy a crock pot. You also leave your email address so that you can get offers for similar products in the future.
Instead of sending you crock-pot-related offers, or even similar kitchen equipment, the website starts to bombard you with products for golfers, babies and other products that have no relation to crock pots.
It irks users, and at best they'll ignore your offers. At worst, they'll unsubscribe from your list and never come back.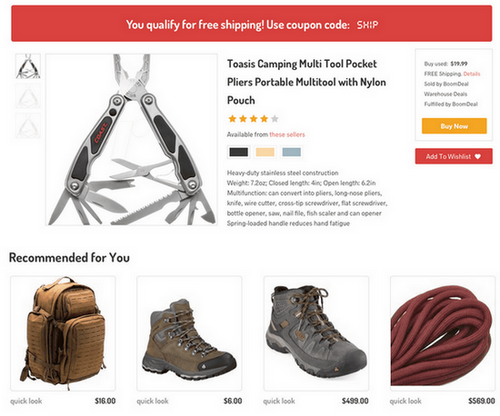 Personalization helps bring users back again and again. If someone buys a crock pot, send them offers about products that make cooking easier, like instant pots and quick home grills.
Allow users to purchase on social media platforms
It is likely that you already have a social media presence. It may be that you run Facebook ads, have an Instagram account or even post about your online shop on Twitter.
Post links that lead directly back to specific products instead of generic ads about your business.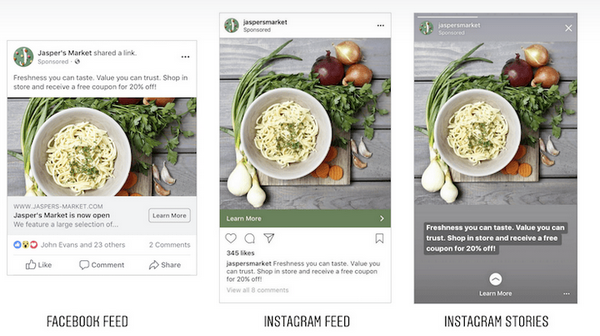 It is a great way to spread awareness through sharing, and you'll get many more people visiting your website and buying a product because they saw it on social media.
Showcase online reviews
According to research, nearly 85% of online shoppers buy a product because they got a recommendation from a friend, family member or colleague.
Reviews are trusted; social proof is a powerful influencer. Think about it; when is the last time you bought a product that hadn't been reviewed? We feel confident when we see others have used the product with great results.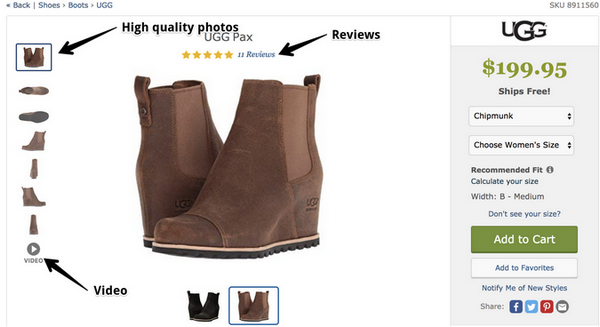 Get as many customer reviews as you can about different products on your site and keep them front and center when you're designing your website. You can have a review link for each product that visitors can click to see what others think.
Create a sense of urgency, scarcity and exclusivity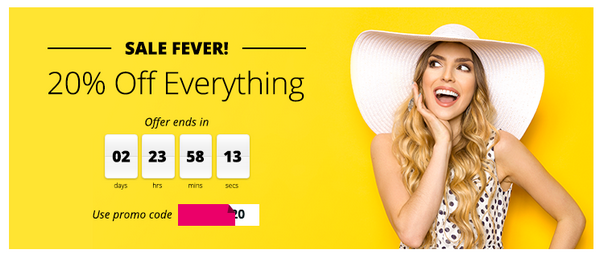 If users think they have a limited time to acquire a good product they'll act sooner rather than later. Highlight different products on your website and attach a countdown timer to them. You can learn more about countdown timers in this article…
Convertful, one of our favorite tools, has a great template called Deadline Funnels for creating countdown timers.
Give "Limited Time" Discounts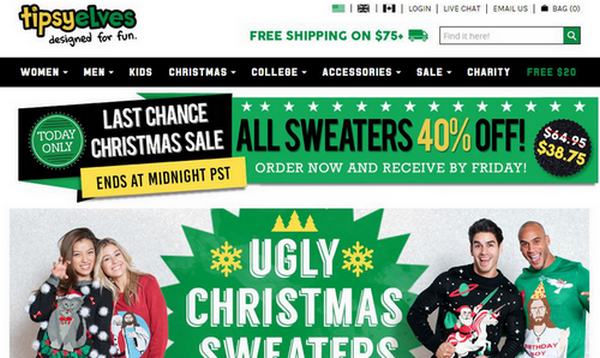 This, again, creates a sense of urgency. If a user has been putting off buying a product for any reason, it's time to act now because there's a discount and it's available for only a limited time.
Make the checkout process a breeze
Making website visitors jump through hoops to pay for items in their carts only increases the chance of them giving up and walking away.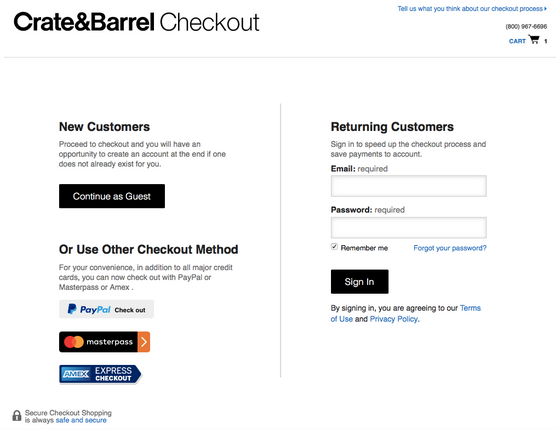 Once a customer has items in their cart it should be as easy as possible to check out. Allow multiple payment options so that you don't exclude many potential buyers.
If, for example, you sell products outside your country allow users to pay for items using PayPal because it is available in most countries.
There are certain things you can do to make checkout easy: don't ask potential customers to register during checkout, make sure checkout happens on a single page, use progress bars to show where a user is in the process, and make sure your links are all correct.
Eliminate shipping costs when you can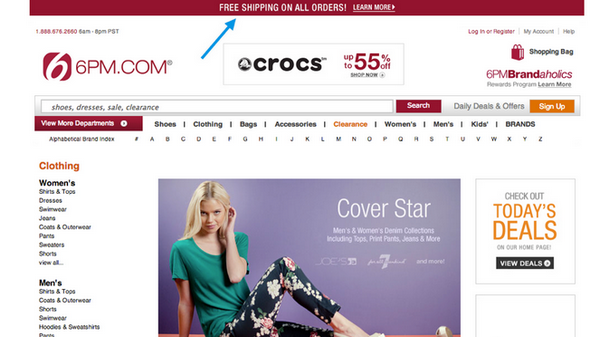 If you have good margins for a product you should seriously consider shipping for free. It is a magnet for conversions.
Many shipping companies would be willing to work with you for an affordable fee so long as the items don't require a lot of handling.
Have a clear return policy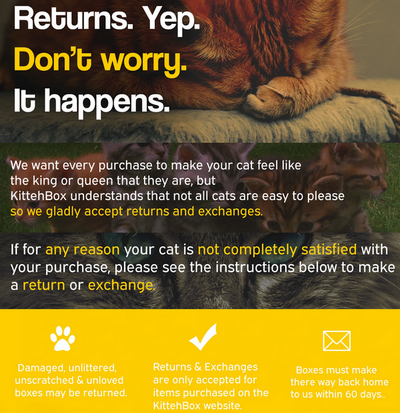 Have you ever backed out of buying a product because you're not sure what the return policy is all about? You're not alone. Millions of sales are lost every week because of poorly scripted return policies.
Spell out how and why a customer can return a product and how long it takes to offer a refund or replacement.
Have clear calls to action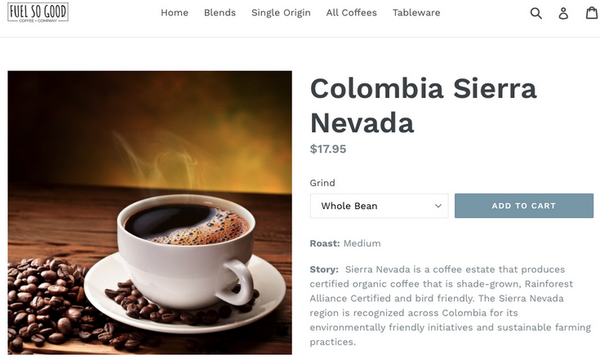 They should be well-designed and placed right where a website visitor can see them. Test them out to make sure they all lead to the right places.
Test your site before it goes live
Testing your eCommerce site before it goes live is one of the most important things you can do.
Look for people who weren't involved in the design process to shop and ask them to give you comprehensive feedback about every step of the process.
Have a well-designed drop-down menu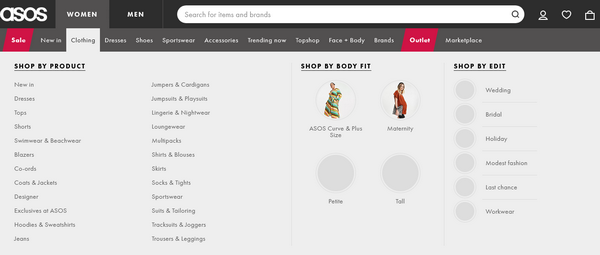 Not all visitors who come to your site know the name of the product they are looking for. A good drop-down menu will take them step by step until they get to the right page so that they can find their product.
Research keywords carefully
What search terms are potential customers using to look for your products? Whatever you're selling, if users cannot find it they cannot buy it. Remember, some products are known by different names depending on where in the world you are.
Optimize for mobile
We cannot overemphasize the value of optimizing for mobile. Every year, statistics continue to show us that most people shop on their mobiles.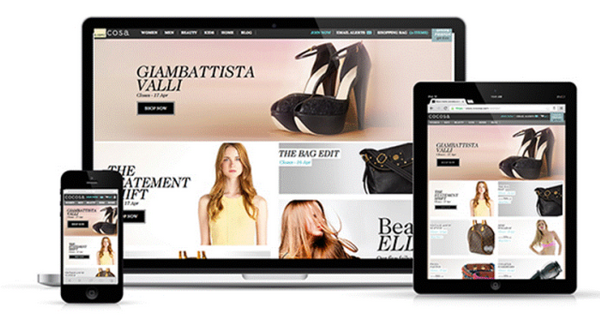 If you want to dominate the market you must optimize your website for different types of mobile devices.
Have Live Chat
It is important for users to feel that should they need help, you'll be available for them. Have a chat box at the bottom of every page including the checkout and cart pages.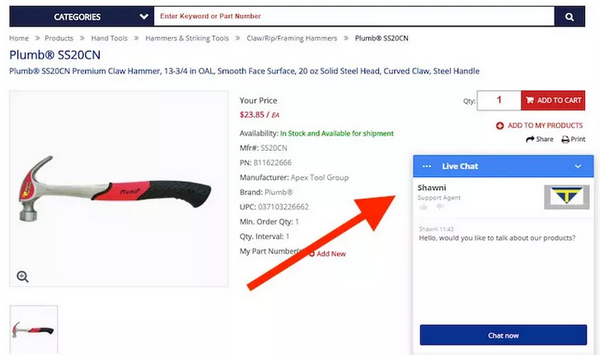 If a customer contacts you, walk them through the checkout process or whatever other question they may have.
Allow guest checkout
According to research, about 25% of shoppers abandon carts because they don't want to create an account on your website.
Creating an account usually requires time, and users may be asked to leave details that they may not be happy to hand over.
How about you allow them to checkout as guests? Creating a guest checkout process is not difficult and it will allow you to save some abandoned carts.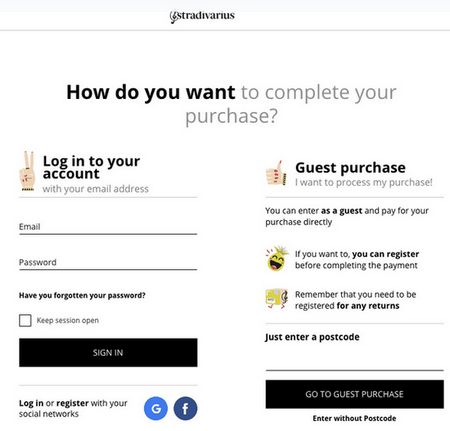 Optimize website speed
Nothing is more off-putting than a slow website. It turns potential buyers away immediately after they click the link.
One easy way to improve eCommerce conversion rates is to make sure your website is fast. There are numerous tools you can use to do this.
Tweak until you find a format that works
The first time you create your eCommerce website you may not attract many leads. It doesn't mean users don't want to buy from you.
With a little bit of tweaking, you'll eventually find a layout that converts more users into buyers.
Don't be afraid to play around with CTAs, images and descriptions. You'll eventually find a format that has a good conversion rate.
Use cart-recovery software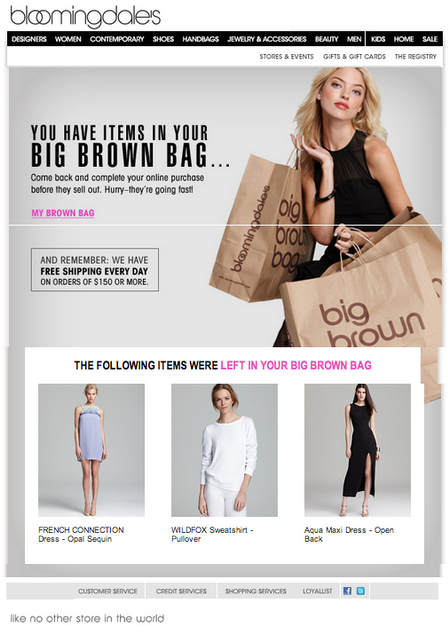 People abandon carts because they get distracted and forget, because they don't have certain information or because something they saw as they were checking out made them leave.
Don't give up on abandoned carts. There are many strategies you can use to recover them and there is a tool specifically designed to help recover abandoned carts…
We highly recommend Platformly. It is easy to use and affordable and it only takes a few minutes to set up an abandoned cart email sequence.
Have a telephone number
It is frustrating for customers to run into a problem when they are trying to check out a cart and then have to wait for customer service to reply to an email hours later. Many abandon the purchase and forget about it.
If you want to have better conversion rates place a telephone number at the bottom of the cart page and also on the checkout page.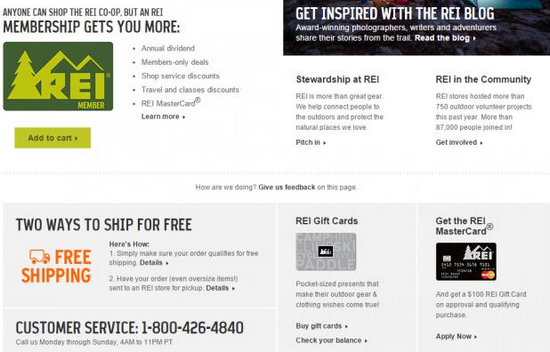 Have it at the bottom of each page as well. It creates a feeling of trust with potential buyers when they know they can reach you at any time.
---
FAQ
What is a good conversion rate for eCommerce?
A good conversion rate is anywhere between 1% and 4%. However, this varies across niches. In some industries, a conversion rate of 1% is considered pretty good because they are extremely competitive.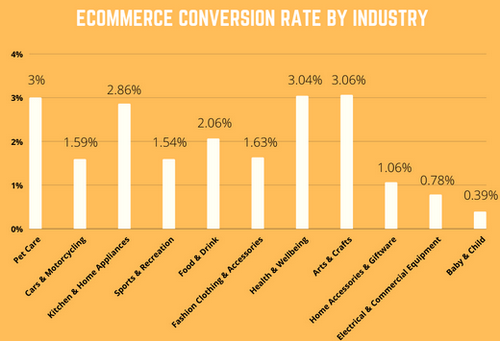 In others, a conversion rate of 4% isn't difficult to achieve because there aren't very many sellers and the products are in demand.
Most successful eCommerce shops report a conversion rate of between 1% and 2%.
How to improve eCommerce conversion rate?
Increasing your conversion rate can make a big difference to your bottom line. If you have a conversion rate of 0.5% and you increase that to 1% you have doubled your sales.
There are many things you can do to improve conversion rates. We have outlined them above along with examples to guide you.
What affects conversion rate?
A bad website experience, poorly placed calls to action and many other factors affect conversion rate. For more information on this see the section of this post subtitled "Why You Have a Low Conversion Rate".
How to improve conversion rate?
Learning how to improve eCommerce conversion rates is the aim of every online seller. This post gives numerous tips about things you can do today to improve your conversion rate.
Conclusion
Marketers ask the question in many different ways: "how to improve eCommerce conversion rate?", "how to improve eCommerce conversion rate?", "how to improve conversion rate in eCommerce?", "improve eCommerce conversion"? and more.
Whatever the question is on your mind there are numerous ways to tweak your eCommerce website to ensure that you can convert more website visitors.
Above are 20+ tips, but don't be afraid to explore and find out what else you can do to improve eCommerce conversion rate.