How to Use a VPN on Roku [Tutorial]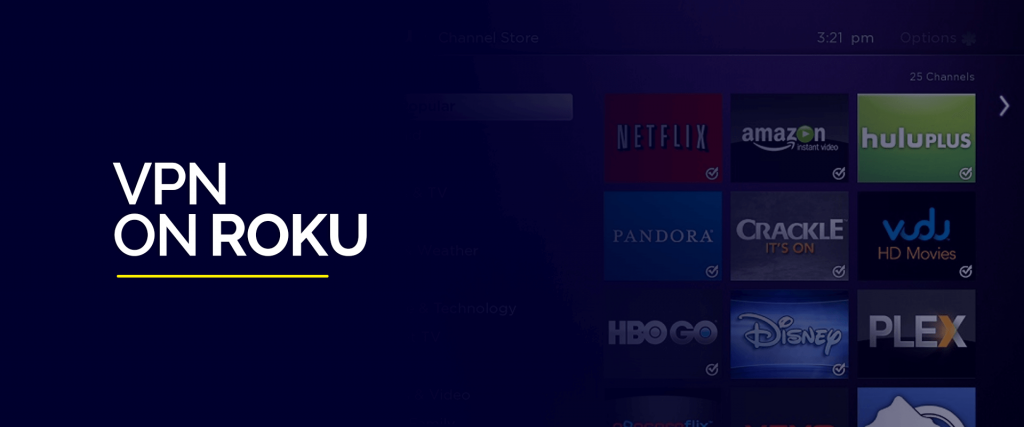 Buying a Roku box is just the first step in opening up a world of streaming options. If you learn how to use a VPN on Roku, you'll go even further and transform your home entertainment experience. Read on to find out how.
Roku is currently the second most popular streaming device after Amazon Fire TV. The company has more than 51 million active accounts, with users streaming nearly 58 billion hours of content in 2020.
Launched in 2012 as a media streaming box, it has now released its 5th generation device, and the company just keeps growing and giving us better tech.
One of their latest innovations, Roku TV, hasn't been in the market for very long, and it's already edged out older competitors like Samsung and LG. Consumers like the fact that Roku TV sets are affordable and emphasize simplicity.
A Roku device allows you to access a variety of streaming platforms, including Netflix. However, you're still locked out from thousands of channels and TV apps because of geo-blocks.
That's why it's important to learn how to use a VPN on Roku; it allows you to unlock a lot more entertainment options from all regions of the world.
Keep reading to find out how to get a VPN on Roku.
But first things first, what is Roku and how does it work?
---
What is Roku?
Roku is a family of streaming media players that you can use to watch content from platforms like Netflix and Amazon Prime Video, Hulu and others.
It is a small device that you attach to any television to turn it into a smart TV. Roku devices aren't just for TV; they're also good for music and gaming.
If you have a smart TV, Roku makes life much easier; it gives you access to loads more channels and lots of additional features without the clutter that comes with a smart TV interface.
Roku puts together everything cord-cutters need and comes at an affordable price tag.
There are 4 main Roku devices available today:
Roku Express HD – also called the bare-bones Roku, it's easy to use but somewhat limited. It works best if you own an HDTV. It gives you the same channels as the other Roku devices but has limited functionality for things like voice search and remote volume control.
Roku Express 4K Plus – this version lets you play high-resolution 4K content. You need a TV set that supports this kind of high-res content. It comes with power and volume buttons on the remote and it has voice search.
Roku Streaming Stick 4K Plus – this version works best for most people. You can plug it directly into your TV through the HDMI port. Because it has a long-range wireless receiver it is faster than the above two devices.
Roku Ultra – this is the 2020 release, and apart from a sleeker finish than previous models, it has stronger Wi-Fi and is faster. It comes with an Ethernet port, a headphone jack, branded headphones, a remote finder, and it also has a USB slot.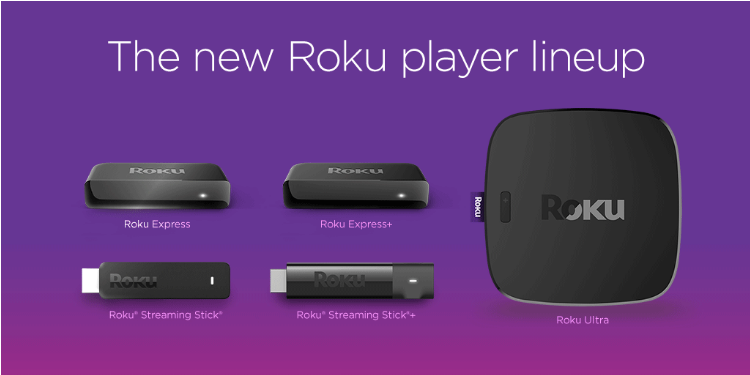 Apart from these 4, there are 3 other Roku devices that you can buy to take your home theater to the next level:
Roku Streambar – if you want to improve your streaming capability and audio quality this is the device for you. It is quite small, so it's ideal for TVs in small rooms.
Roku Streambar Pro – it works like the Roku streamer but is bigger and better suited to spacious rooms. It's also faster.
Roku TV – this eliminates the need for a Roku device because it comes in-built in the set. Since its release, it has become hugely popular and many who are in the market for a new TV are choosing this option.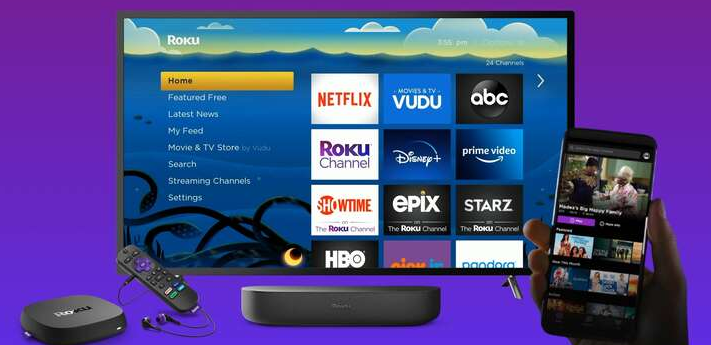 ---
Why Use a VPN on Roku?
Roku is a streaming device, which means once installed you can use it to access platforms like Netflix, Hulu, Disney+, HBO, Amazon Prime and many other channels.
However, Roku doesn't work the same way everywhere. If you are in some countries in South America, for example, your Roku device may work, but in a limited way.
A user with the same device in the United States will have access to much more content. Similarly, a user in the United States may not be able to access UK content.
These limitations are caused by geo-blocks. All this means is that content is only available in some regions because of licensing restrictions.
If you want to maximize the use of your device, you need to learn how to use a VPN on Roku.
Here are some of the benefits you'll enjoy after you figure out how to install a VPN on Roku:
Wherever you are, you'll be able to bypass geo-blocks and stream from any platform.
All your traffic is encrypted so no one, including your ISP, can see what you do online. Many ISPs limit user bandwidth if they realize you're streaming content or gaming. A VPN ensures your ISP doesn't throttle your bandwidth.
A VPN on Roku allows you to bypass censorship. If there are certain shows you cannot watch in your country, learning how to setup a VPN on Roku allows you to watch it without restrictions.
These are just some of the benefits of using a VPN on Roku. We have a detailed post on how a VPN works and why it makes sense to have one.
---
How to Set Up a VPN on Roku
Roku doesn't support VPNs. You cannot download a VPN app on a Roku device the way you would on a phone or a PC.
There are 2 main methods to install a VPN on Roku:
Install a VPN on a router and connect your Roku device to the Wi-Fi network
Set up a virtual router and connect the Roku device to the network
Below are detailed instructions for how to put a VPN on Roku for both methods.
How to Install a Roku VPN on Router
The first thing you need to do is sign up for a VPN. Any of the VPNs discussed in this post will do; they are reasonably easy to install on a router, they are fast and they are secure.
Check what routers the VPN is compatible with. Routers support VPNs using a couple of different protocols: OpenVPN and PPTP. The best routers come already configured with either of these, otherwise, you have to do it yourself. It's not an easy task if you're not a tech-savvy person.
The easiest routers to configure with VPN are DD-WRT-supported. They work with commonly used VPNs and therefore aren't very difficult to install.
We recommend Linksys routers; the company has been around a long time, and their routers are reliable and well-supported.
Use this step by step to install a VPN on your DD-WRT router.
Step 1 – Find out Your Router's IP Address
On your Windows 10 PC, click on "Start", type in "Command Prompt" and click "Enter".
Type "IP Config" and then click "Enter".
You'll see a screen like this one. Your IP address is the one listed as the "Default Gateway".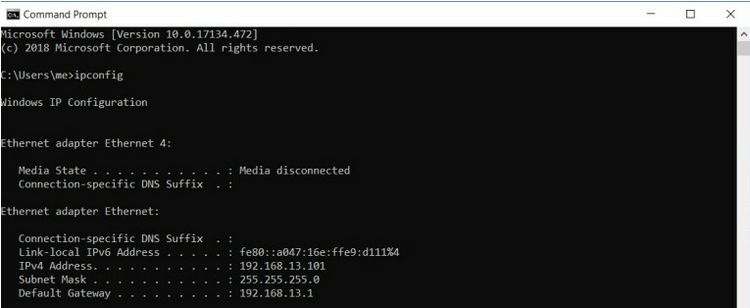 Open your browser and enter the IP as a URL. Click "Enter". It takes you to the router's admin console.
You need to allow for firmware updates. Go to the "Administration" tab.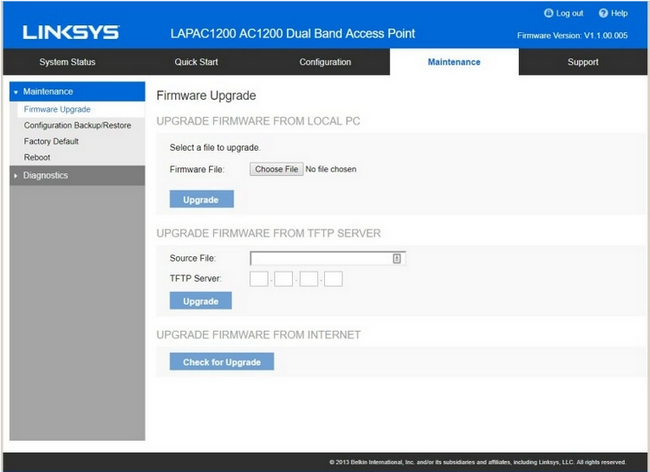 Step 2 – Download and Install DD-WRT
Be careful with this step; if you get it wrong you could "brick" your router, which means that it becomes inoperable. Problems can occur if the software is incompatible, or if you suffer a power outage during the download. However, most times users get it right.
Go to this page and enter your router's model. A list will appear; choose the one that matches your router's brand and model and then download the bin file.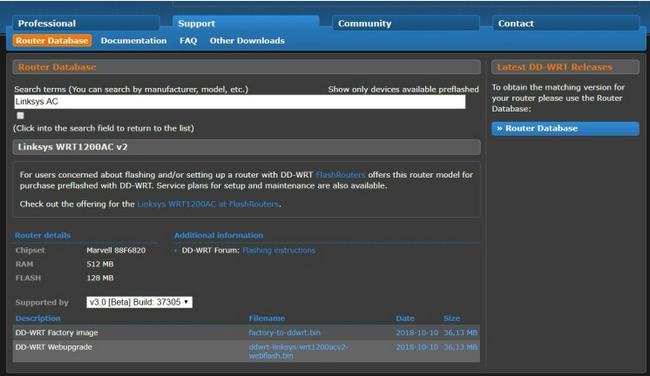 Go back to the firmware update screen, upload the file, and wait a couple of minutes. If the process worked your router is now running on DDO-WRT and is compatible with OpenVPN.
Check the new default address of your router should be http://192.168.1.1. Type it into your browser and search. A new screen will ask for you to reset the user name and password.
Once you do that you can configure your router.
The process is quite extensive, and we cannot go through it here. At the very least, you need to set the connection type for your WAN. You can usually find the setting on a screen like the one below. Check the router documentation to find out exactly what you need to do.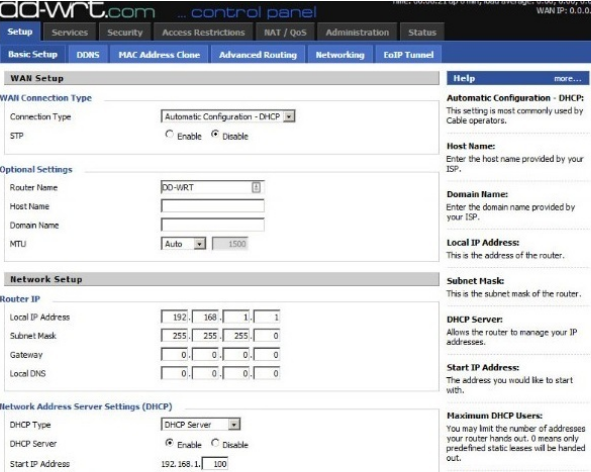 Step 3 – Set Up the VPN
Once the router is set up and ready to go, you can now set up the VPN. Go to the admin panel on your router and click on "Services".
Go to "OpenVPN Client" and click "Enable". This may appear differently depending on the VPN you're using. In some, the tab is called "Start OpenVPN Client".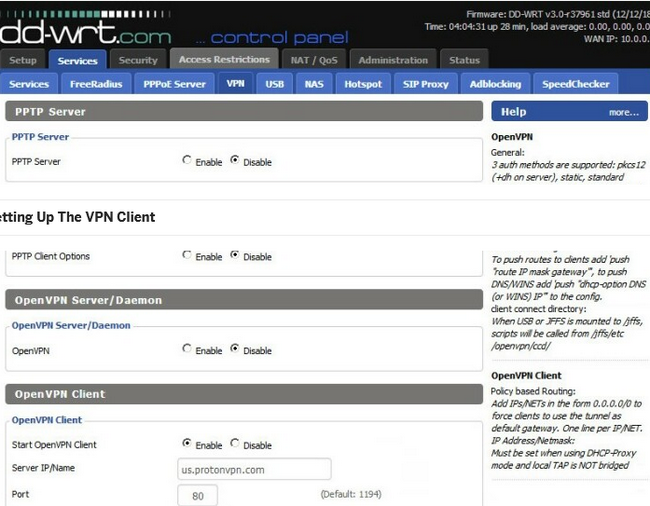 You may want to check with your VPN provider for the exact steps you should use.
After you're done, you can check whether the process of adding a VPN to router is correct by typing "What is my IP" in your search engine. If you get a different IP address from the one you had before it means everything is okay.
Step 4 – Connect Roku to Wi-Fi
Press the "Home" button on the Roku remote.
On the "On-Screen" menu, click on "Settings" and then "Network".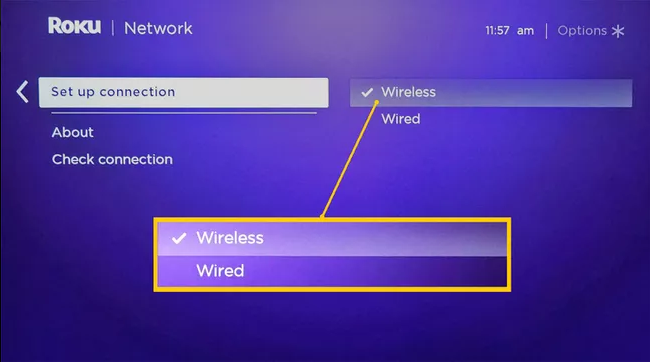 Select "Set up Connections". You'll see wireless and wired options.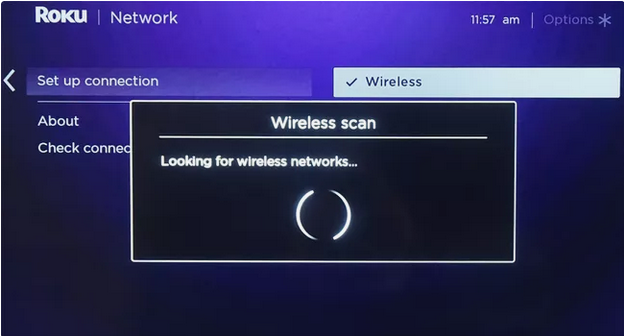 Choose wireless, and then wait for Roku to find the network.
How to Create a Virtual Router
If you decide to set up a VPN this way you don't need to buy a router; your PC or laptop creates a virtual router connection.
Creating a virtual VPN connection on Windows 10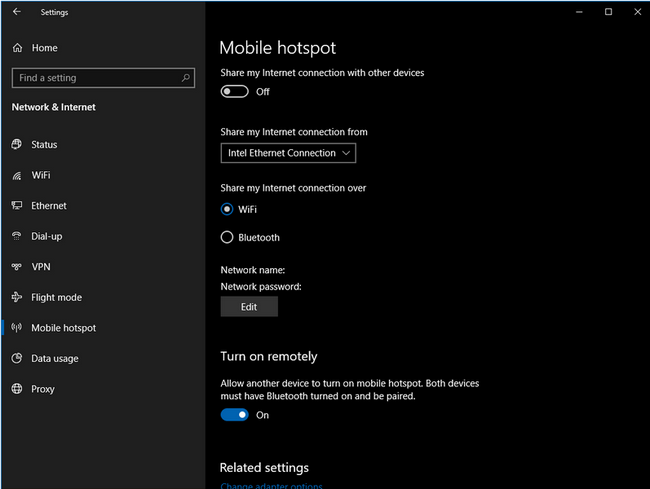 Click on "Settings" then "Network and Internet" and then click on "Mobile Hotspot".
Choose "Wi-Fi" and click "Enable Hotspot".
Go back to "Settings" and click on "Network and Internet" and then on "Change Adapter Options".
Right-click on "Windows Adapter" and then click on "Properties".
Select "Sharing" and then check "Allow Other Users to Connect Through This Computer's Internet Connection".
The hotspot you've just created will appear in a drop-down menu under "Microsoft Wi-Fi Direct Virtual Adapter". Select it to complete the setup.
Creating a Virtual VPN Connection on macOS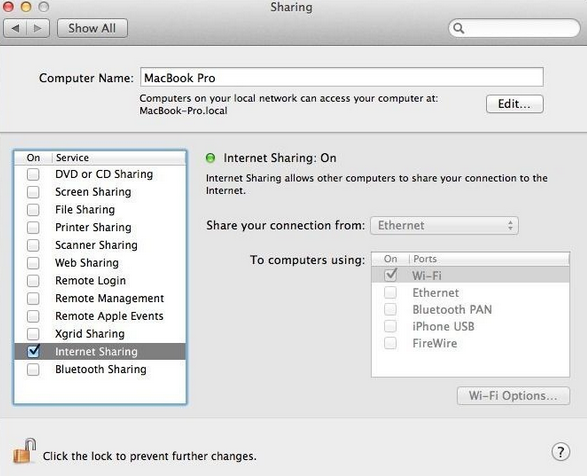 Get the account credentials of your VPN from your provider.
Set up L2TP/IPsec VPN on your Mac.
Go to "System Preferences" and click on "Sharing".
Click on "Internet Sharing". Don't enable it yet.
Choose your VPN connection from the dropdown menu, go to "To Computers Using", and then check "Wi-Fi".
In the "Wi-Fi Options", set up the Wi-Fi password.
Now go back to "Internet Sharing" and enable.
Connect the VPN.
Connect your Roku device to the Mac device via Wi-Fi.
Note: Wondering how to use a VPN on Roku smart TV? The above two methods are the easiest and most reliable. A router allows you to connect unlimited devices to your VPN, including your Roku smart TV.
---
Top 4 Best VPN for Roku
The best VPNs for Roku are those that are easy to set up on a router, have strong security features and are fast. If you pick any of these your Roku VPN connection should work with ease.
Read Review
View Listing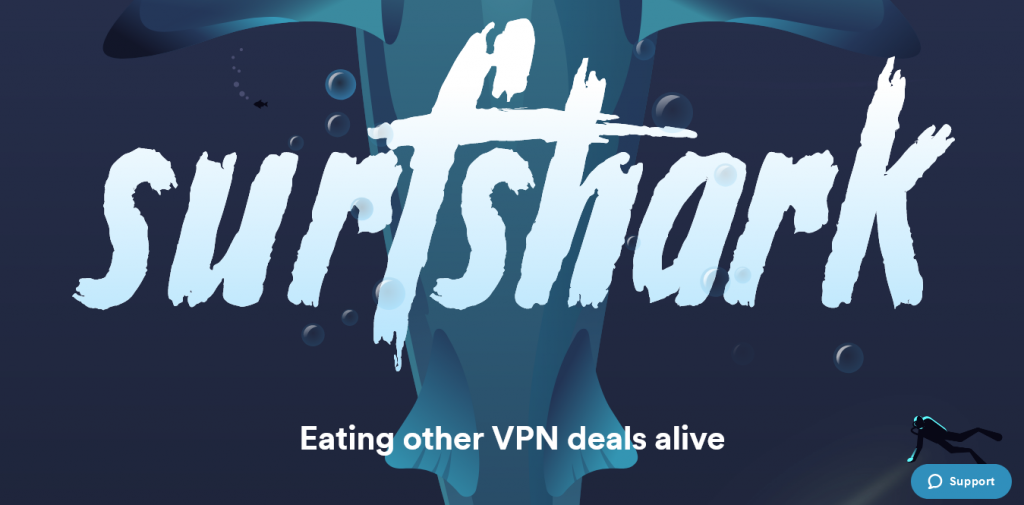 Surfshark leads our list for VPNs for Roku because it comes with detailed installation guides for different types of routers. The VPN is well supported, and if you get stuck along the way customer support is there to help.
That's not all. Surfshark is fast and very secure, using AES-256 encryption as well as many other security features.
The other great thing about Surfshark is that it's the only VPN in its class that allows unlimited simultaneous connections.
| | |
| --- | --- |
| Pros | Cons |
| You can use it to unblock most streaming services | The 1-month subscription package is pricey |
| It comes with detailed router installation instructions | The company doesn't offer a 1-year subscription package |
| The VPN allows connection sharing for both Windows and Mac | Some servers are slow |
| You get unlimited simultaneous connections | |
| It is fast | |
| The company has 3,200+ servers | |
| It is located in the British Virgin Islands | |
| The software comes with a 30-day money-back guarantee | |
---
Read Review
View Listing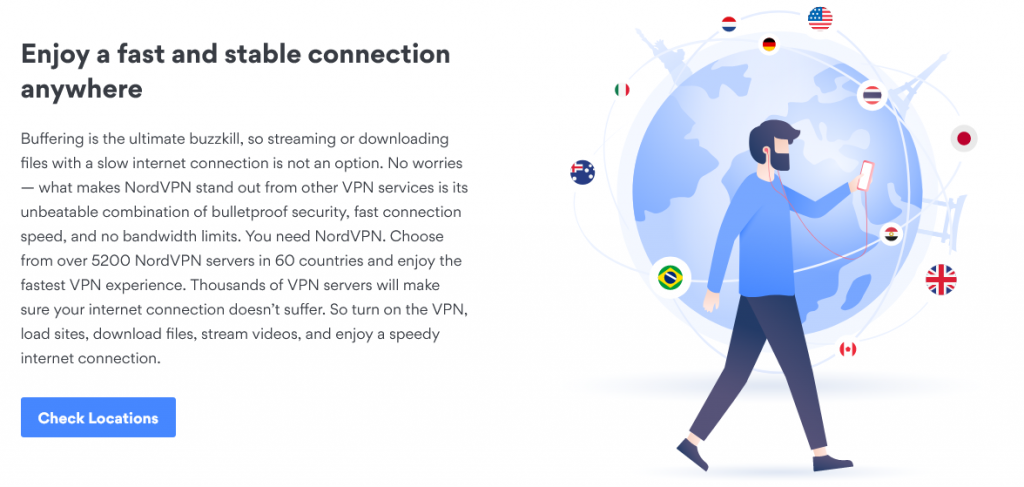 This is a favorite Roku VPN because it can access numerous streaming platforms. It's fast and comes with excellent security features. The main downside to NordVPN for Roku is that you cannot share a connection from Mac.
| | |
| --- | --- |
| Pros | Cons |
| It is one of the fastest in the market | You cannot share a Wi-Fi connection via Mac |
| The VPN is secure, with AES-256 encryption and many other security features | Some servers are slow |
| It is a well supported service and provides detailed instructions for router installation | You only get 6 simultaneous connections |
| you can use it to connect numerous streaming platforms including Netflix and Amazon Prime | |
| It has 5,200+ servers | |
| The company is located in Panama City, Panama | |
| Users get a one-month money-back guarantee | |
---
Read Review
View Listing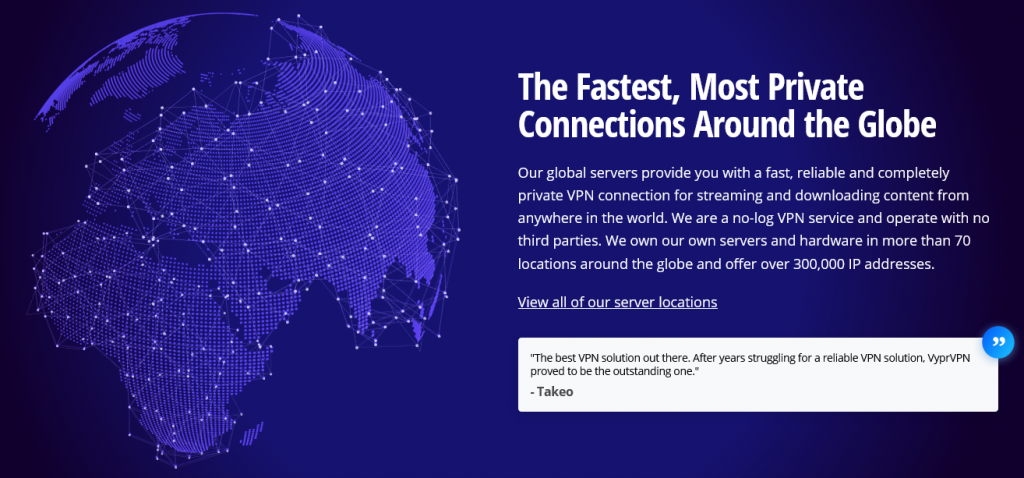 VyprVPN makes our list of VPNs for Roku because of how secure it is. It offers multiple tunneling protocols including WireGuard, OpenVPN, and L2TP.
This VPN has a smaller server network, but it performs just as well as others that have thousands of servers. The servers are maintained in-house and downtime is rare.
| | |
| --- | --- |
| Pros | Cons |
| You can use it to stream from numerous platforms | It doesn't have Smart DNS |
| It has consistent speeds and downtime is rare | The company has a small server network |
| You can share a VPN connection over macOS | You only get 5 simultaneous connections |
| Long-term subscriptions are cheap | |
| The company doesn't keep user logs | |
| It has 700+ servers | |
| The company is located in Switzerland | |
| Users get a 30-day money-back guarante | |
---
Read Review
View Listing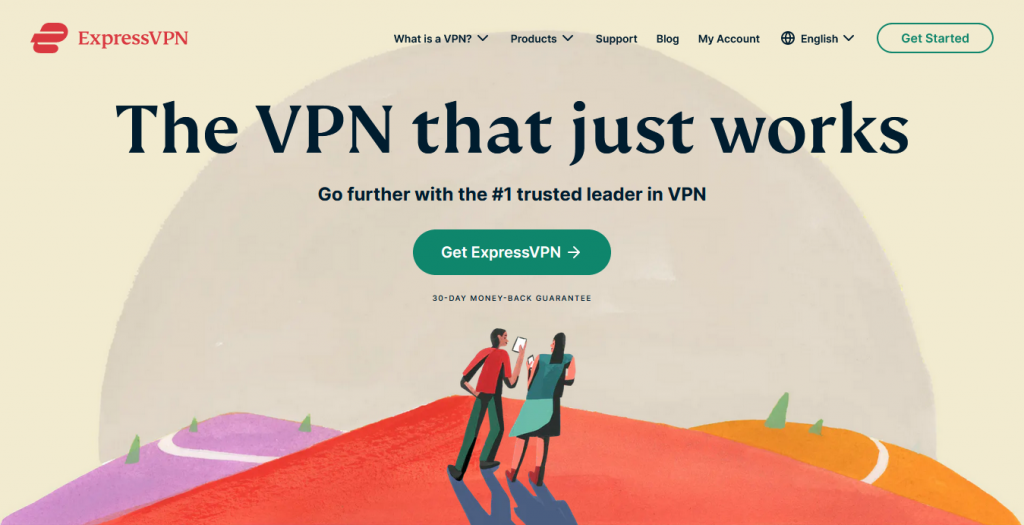 ExpressVPN is a popular Roku VPN. It bypasses geo-blocks efficiently and you can use it to access streaming platforms like Netflix, HBO, Disney+, Amazon Prime and BBC iPlayer.
The company has thousands of servers that allow for fast speeds, and users enjoy powerful security protocols.
If you don't feel like going through the process of setting up ExpressVPN on Roku, fork out and buy a router that's already pre-loaded and ready to use.
| | |
| --- | --- |
| Pros | Cons |
| It is a good choice for bypassing geoblocks | ExpressVPN is expensive |
| You can use it to connect to thousands of streaming channels | Some servers aren't as fast as they should be |
| It's one of the best for HD streaming because it's fast | You only get 5 simultaneous connections |
| The company uses robust security features including AES-256 encryption | |
| It has 3,000+ servers | |
| The company is located in the British Virgin Islands | |
| The software is easy to use and has a nice user interface | |
| You get a 30-day money-back guarantee | |
---
Conclusion
Buying a Roku device is one way to expand your entertainment options. However, what many people may not realize is that it doesn't give you access to all the content you may like to watch, primarily because of geo-blocks.
The best way to bypass geo-blocks and any other limitations is to learn how to use a VPN on Roku. For a few dollars a month, this combo gives you access to just about any channel, and you can also enjoy music and gaming in absolute privacy.