How to Use Surfshark
Editor Rating:





User Ratings:





(5)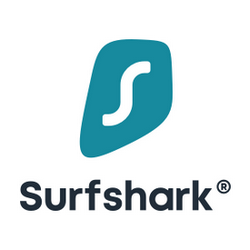 Surfshark is a popular and trusted security software that can be used to secure multiple devices. We have written a "how to use Surfshark" guide because not everyone who buys this VPN has an easy time getting it to work.
Installing and using Surfshark VPN on desktop and mobile is not difficult. For desktop, all you need to do is buy, install, run the wizard and connect. For mobile, you can find Surfshark VPN in the Play Store (or App Store), download and install it on your phone.
If you want to use Surfshark for Firestick, Fire TV, Kodi or torrenting you may need some help. This updated guide will take you through everything you need to do to use this VPN successfully.
---
How to Use Surfshark VPN on Firestick (& Fire TV)
Amazon Firestick and Fire TV are great devices to have because you can run many different apps from streaming services. They allow you access to a wide variety of entertainment and educational content. Both these devices are small and portable, and they make TV shows and movies more accessible and cheaper.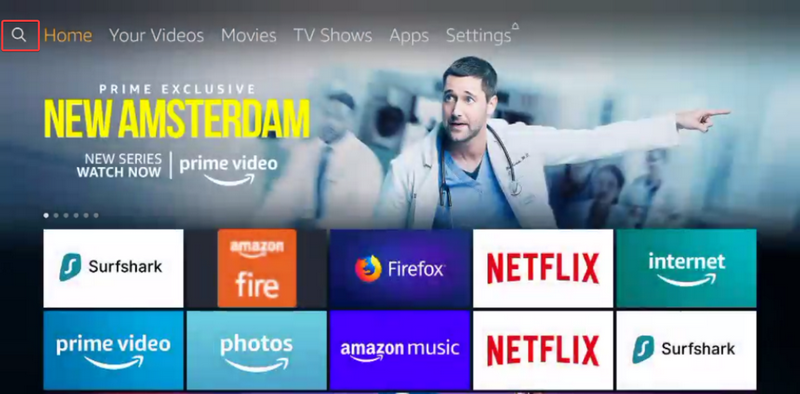 Here's how to use Surfshark VPN on Firestick and Fire TV
The easiest way to install Surfshark on Firestick and Fire TV is to go to the search menu on your TV and type "Surfshark".
When the icon appears, there will be a "Get" button on the screen. Click on it and download. Remember, for it to work you should have a Surfshark account already. If you don't already have one you'll need to subscribe.
After the download is complete click to open. It will ask you for a username and password. Use the same ones that you used to register for the software.
The Surfshark VPN app will appear on the screen. Click "Connect" to secure your Firestick.
You can choose a server or you can let the software locate an ideal one based on your location and needs. We recommend that you choose a server yourself. When streaming shows and movies it's best to choose a server in the country you're streaming from. You get a faster connection and stream without delays.
Adjust the settings to allow Surfshark VPN to connect automatically every time Firestick boots. You can also activate the kill switch. In case you lose your VPN connection it kicks in to ensure that your location remains secure.
---
How to Use Surfshark VPN on Kodi
Kodi works across all major operating systems and can be used to stream content to a wide range of devices. To use Surfshark VPN on Kodi you need to install it and make sure it's working properly. The process for that is pretty easy: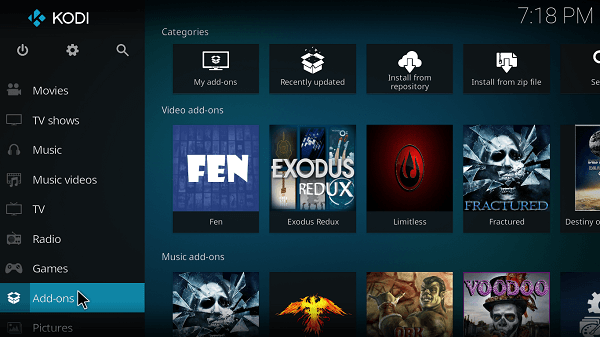 Search for Kodi on your TV by typing it into the search bar. When the icon appears click "Get" and allow it to download.
Open the application and log in using the credentials that you used to download the software.
Click connect. If you have installed it properly the app will tell you that you are connected.
You can let the app connect to a server, but we recommend you select a server in the country you would like to stream from.
Now that you have Kodi installed and connected, you need to download and install plug-ins so that you can access whatever content you want. Here's what to do:
Open the app and go to the add-ons section. When you click on it you'll see hundreds of add-ons.
Choose whatever add-on you want and click on it. It will open in a new window, and at the bottom there will be an "Install" button. Click on it to install the add-on. It may come with a few others. Install them as well.

After installation is complete go back to the Kodi main menu, scroll to add-ons and click. You'll see whatever add-ons you've just installed. Select to open and choose whatever you would like to watch from that particular add-on.
---
How to Use Surfshark VPN with uTorrent (& Torrenting in General)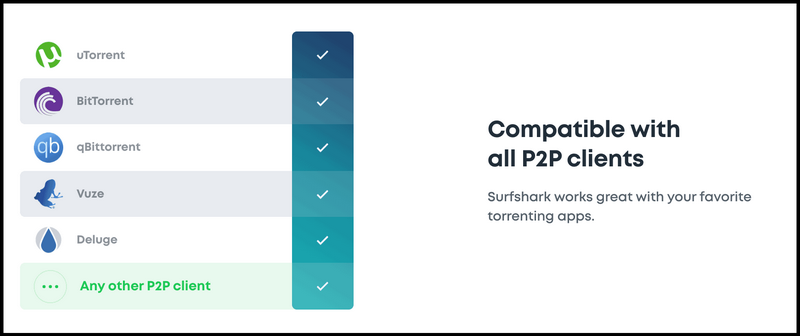 Surfshark VPN is an excellent choice for torrenting because it offers top-notch security, provides multiple connections at once and is fast. To use it for torrenting follow these steps:
Download and install Surfshark on the device that you plan to use for torrenting.
Open it and choose a server, or let the app choose a server for you. It does this based on your location and internet speed.
Now open uTorrent or whatever torrent client you use and download files as usual. Surfshark connects automatically and you are safe – no one else can see what you are torrenting or where you are.
Make sure that you activate the kill switch. In case your VPN connection drops, it automatically cuts off the internet to prevent unauthorized intrusion.
---
Conclusion
Once you understand how to use Surfshark VPN you can protect a whole host of devices from prying eyes, and you'll be able to access lots and lots of content that would otherwise be unavailable.
The steps discussed in this post are simple and easy to follow, but if you get stuck at any point you can contact customer service.