How Does IPVanish Work?
Editor Rating:





User Ratings:





(12)
The question "how does IPVanish work" comes up quite often. If you have never used a VPN before, you may wonder how it can be useful. How does it keep you anonymous? To understand why VPNs are necessary, it's important to understand how they work.
VPN stands for Virtual Private Network. It is software that gives you anonymity every time you are online by masking your IP address so that no one can see where you are or what you are doing.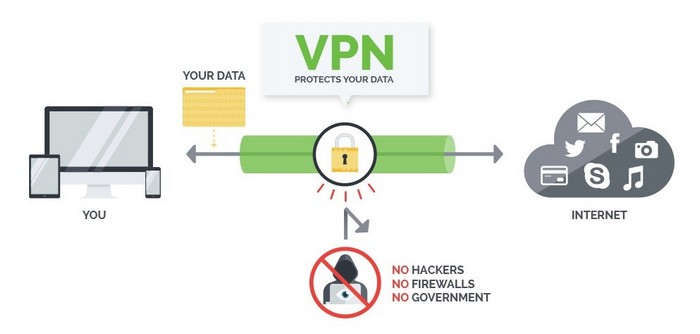 Imagine, for example, that you are sitting at your kitchen table doing a bit of online shopping, using a Wi-Fi connection. You find a few things that you would like to buy, and for each, you have to enter your credit card details and other information to complete the transactions.
Now imagine that there's a hacker who's looking for open Wi-Fi connections in your neighborhood so that he can collect information like credit card details, bank account details and so on.
Because you are on an open Wi-Fi system he can see everything you are doing; he will be able to download your personal information which he can use as he pleases.
Hackers are not the only ones you should worry about; anyone who is interested in seeing what you do online can access your activity with simple software and a little ingenuity.
So how does IPVanish work? A VPN like IPVanish protects you from prying eyes, and more. It does this by encrypting traffic to and from your location. Once you are connected to a VPN like IPVanish all data coming to your device or leaving it will be encrypted.
---
What Encryption do VPNs Use?
There are several types of encryption that VPNs use, but the most common are IPSec and OpenVPN (the best available today). Both of these work by encrypting data packets and assigning them an encryption key. The key is shared between the VPN's servers and clients, and no one else can access it.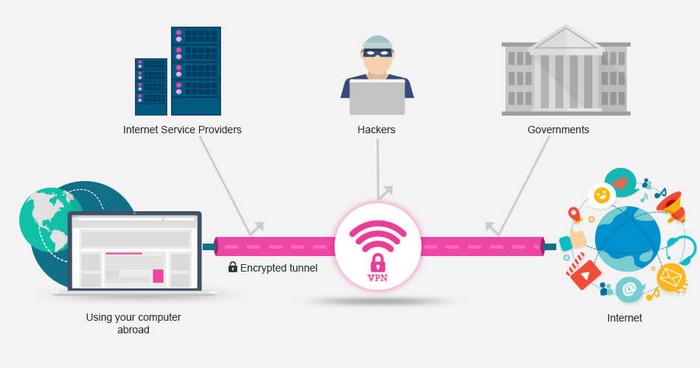 The other way they work is by hiding some packet information (sender identity, header) as data is transmitted over the internet, and then decrypting it when it arrives at either end of the communication tunnel.
---
Why Use IPVanish?
The obvious reason, which we have already talked about, is to encrypt data so that it isn't visible as it travels through the internet. There are other reasons why you should invest in IPVanish:
You can access geo-restricted data. In some parts of the world, the content that people can access online is controlled. Think China, or Russia, for example. Governments in these countries do not like their citizens to access certain information. IPVanish can help you get around that.
Another common reason why people buy IPVanish is so that they can access entertainment channels. Most of these channels are locked to certain regions, and anyone who isn't located in these places is automatically blocked. IPVanish helps you gain access to thousands of TV shows and movies from different parts of the world.
IPVanish is compatible with many devices. Apart from protecting your desktop and mobile, you can use it to secure routers, Amazon Firestick and Fire TV, Roku, Kodi, Nvidia and more.
IPVanish is an excellent choice for torrenting. Torrenting is discouraged because it allows users to access copyrighted content. IPVanish hides the user's IP, and it is fast so you can torrent huge files in a short time.
IPVanish secures all the files on your devices. Without protection, content on your computer and mobile is open to hackers (think private, sensitive documents, photos, videos). IPVanish safeguards it using SugarSync so snoops and cybercriminals have no access.
IPVanish is a great solution for those who are concerned about online anonymity, speed and zero-logs. It works well for both home and business. To find out more read our comprehensive IPVanish review.