How Does ExpressVPN Work?
Editor Rating:





User Ratings:





(12)
How does ExpressVPN work? If you are new to VPNs, you may be wondering exactly how it keeps you safe and anonymous wherever you are.
Understanding how a VPN works is important for several reasons. It helps you know whether you have set it up properly. It also helps you understand when there is a problem, and how to choose the best security software.
In this post, we'll look at how ExpressVPN works, as well as its benefits. We will also look at the difference between VPN and TOR, VPN and proxy and whether or not you should use a free VPN.
---
How Does a VPN Work?
When you go online through a VPN, all your data is sent through an encrypted tunnel so that no one else can see what data you are sending or what sites you are communicating with.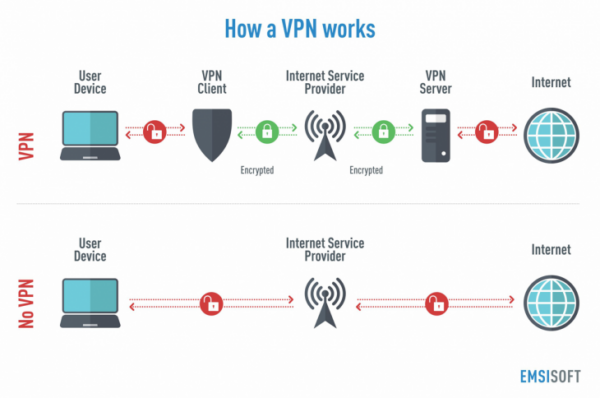 ---
Why is Encryption Important?
Some users assume that only people with something to hide use VPNs. If you aren't visiting illegal or "dodgy" sites, why should you care who sees what you're surfing?
What they may not realize is that they can lose personal information by visiting everyday sites. Most of us are regular shoppers on Amazon, for example. If you don't have a VPN, anyone looking at your computer can track your buying habits, gather your information and sell it to marketing companies. Before you know it you'll be bombarded with ads.
Worse yet, these entities can gather your credit card details and other personal information and files, and then you'll be in real trouble.
Encryption is also essential for people who handle sensitive data. Researchers, for example, shouldn't let their data fall into the wrong hands. Someone else may end up taking credit for their work or using their research data for the wrong purposes. The same goes for employees who have to process and share sensitive data.
In a nutshell, without the encryption provided by a VPN, any information that you send or receive on your computer can be intercepted. You'll not know who intercepted it or how they use it until it's too late.
That's not all. Each time you connect through a VPN your device is assigned a different IP address from its real one. The IP address is assigned by the ExpressVPN server you've connected through, and it shows that you are in a different location from where you actually are.
---
Why does this matter?
One of the biggest benefits of a VPN is getting past geoblocks so that you can have access to sites that would otherwise be blocked to you.
These sites are usually unavailable to people in certain regions. The sites can block you based on your IP address. Netflix, for example, blocks users from many regions around the world based on their IP addresses.
When you use a VPN to access a geo-blocked site, your real IP address is obscured. The IP that the site sees will read like you're in a different location and trick the server into giving you access.

So, for example, if you were trying to access Netflix US and you connect through ExpressVPN, the VPN servers will assign you a US IP address and you'll be able to get access instantly.
In some countries, certain sites are blocked for political reasons. People in China, for example, cannot access sites like Facebook. With a VPN, authorities cannot see what sites you are trying to access or where you're located, so they cannot stop you from accessing any site online.
That's not to say that VPNs work all the time. Companies like Netflix, BBC iPlayer and others spend a great deal of money to make sure that they stay ahead of VPNs. So do governments that impose censorship on their citizens.
The best VPNs use the toughest encryption and security protocols to make sure that they are always ahead of the curve.
---
What Encryption does ExpressVPN Use?
To make sure that third parties cannot read data sent from your devices, ExpressVPN uses AES-256 encryption, which is the strongest that there is today. Governments across the world, including UK and US, as well as law enforcement bodies like FBI, CIA and MI6, use AES-256 encryption to protect their systems.
Even with such a strong encryption protocol, ExpressVPN has to make sure your data isn't hijacked on its way to a server. To do this, they use a variety of VPN protocols, including OpenVPN, HMAC authentication, control channel encryption, data channel encryption and Perfect Forward Secrecy.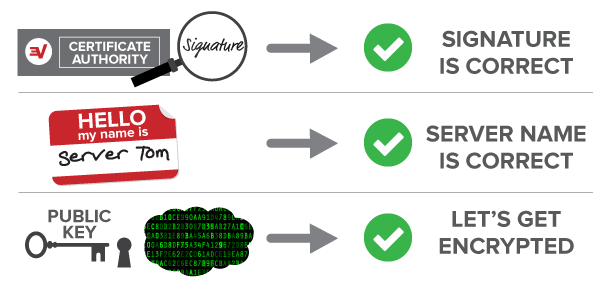 ---
Benefits of ExpressVPN
As discussed, ExpressVPN uses the best encryption and VPN protocols to provide top-notch security against breaches.
The VPN has a strict no-logs policy. They never collect your data, so even if the company is compelled by court order to provide user information, it has nothing to give to authorities.
ExpressVPN is fast and has lots of servers.
You can connect several devices at once, and if you install ExpressVPN on a router, you can connect even more.
Unlike many VPNs, ExpressVPN for Netflix works without any problems. You can also connect to many other streaming websites.
It allows torrenting.
With split-tunneling you can choose the devices you would like to protect.
Understanding how ExpressVPN works allows you to use as many of its features as possible so that you can enjoy maximum security. It also makes troubleshooting easier when you encounter problems. You can read a full ExpressVPN review here.