How Does CyberGhost Work?
Editor Rating:





User Ratings:





(1)
Before you pay out for a subscription, maybe you're wondering, how does CyberGhost work?
One reason why many people will not invest in a VPN is that they are not sure how it works. They wonder how it keeps them secure and what kind of network it uses. They are not sure where their data ends up, and they worry that private companies may collect it for their own use.
To understand why you need a VPN, you first need to understand the mechanics behind the software. A VPN, or virtual private network, is one that uses a private network to connect users to sites and to each other.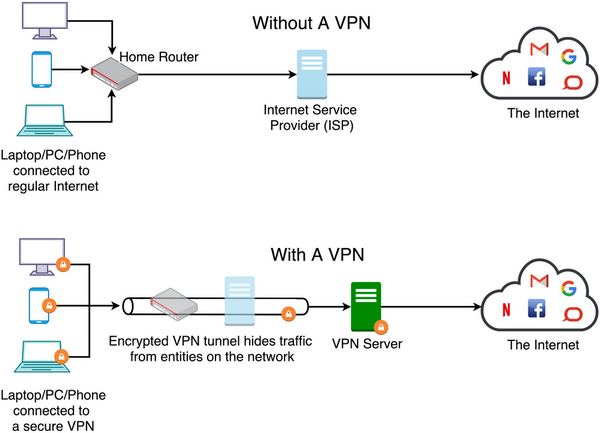 When you don't have a VPN you connect through your ISP. Your ISP allocates you an IP address, which is like your fingerprint. All IPs are unique, and your IP address will always lead back to your device. It can be used to trace your location, as well as the kind of traffic that is received or sent by your computer.
It's not just your ISP that can see you; anyone with malicious intent, a little IT knowledge and the right kind of software can see exactly what you are doing every time you go online, and where you're doing it from.
---
Do I Need a VPN?
When some people read this, the first thought that comes into their head is, "If I'm not doing anything wrong or illegal, why should I worry?" That's the kind of thinking that gets people in trouble.
Hackers, and anyone else who may be looking into what you are up to when you get online, can see everything you're doing. They can see, for example, what sites you like to shop from, and each time you enter your credit card details, they can see every digit.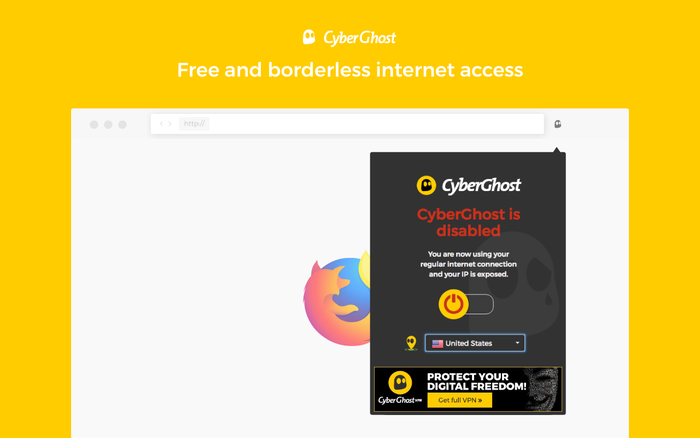 Malicious entities can see your emails, each time you visit a dating website and who you connect with, and they know your interests, likes and dislikes because they can see the kinds of sites you like to visit.
They can see your movies and TV shows you stream, what music you listen to, what online games you like to play and everything else that you do online.
Someone who has access to that much information about you can use it as they like. They can steal your money, track your movements, blackmail you or worse.
Software like CyberGhost VPN is the only way you can protect yourself from this threat.
---
How Does CyberGhost Work to Keep You Safe?
When you buy CyberGhost you become part of a virtual private network. From the moment you download and install the software, all the data to and from your device is encrypted and no one can see what sites you are visiting, what you download or upload or anything else you do online. They cannot tell where you are or what device you are using.
Here is what happens to ensure that you are anonymous every time you are online:
A tunnel is created between your device and the VPN server. Ordinarily, any data you send or receive is broken up into packets that are sent via your ISP; they are visible to anyone who cares to look. Within a VPN tunnel, the data is "coated" with an outer packet, and no one can see what it is. This process is called encapsulation, and it provides a vital, added layer of security.

Your IP address is switched to a different one. Remember, in the beginning, we said that your ISP assigns your device a unique IP. When you go online through a CyberGhost server you are assigned a random IP address that is attached to that particular server. To any prying eyes, you will look like you are wherever that server happens to be.
You gain access to thousands of servers. The more servers a VPN has, the faster it's bound to be, as traffic from users is routed through more channels.
You have access to a kill switch so that in case your VPN connection drops, you are immediately cut off from the internet until you can reconnect CyberGhost. This ensures no leaks.
With CyberGhost VPN you can torrent files and also stream content from Netflix and other channels that may otherwise inaccessible.
---
Why choose CyberGhost VPN?
Apart from allowing you complete anonymity online, there are several other benefits of CyberGhost VPN:
It is one of the best for torrenting. Torrenting is not encouraged as it violates copyright, and many VPNs steer clear. CyberGhost VPN doesn't explicitly state that torrenting is allowed, but it is one of the best. It has servers set aside just for this.
It is an excellent choice if you would like to access Netflix and other content channels. It's perfect for travel, as you can watch your favorite shows and movies just like you were at home. You can also use CyberGhost for Hulu, Amazon Prime, Showtime, HBO, BBC iPlayer and many others.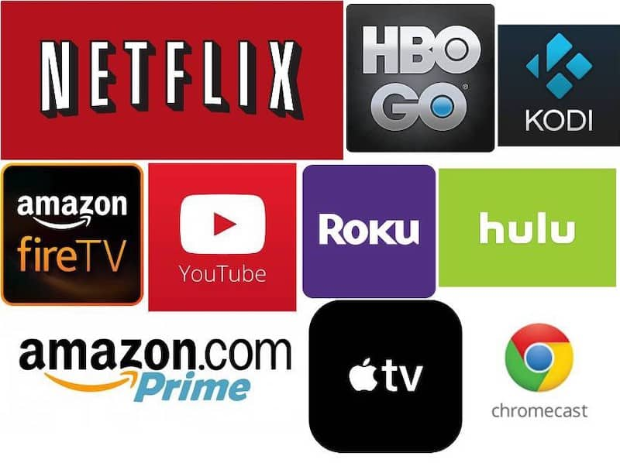 You can set up CyberGhost VPN to kick in any time you get within range of public Wi-Fi. Most public Wi-Fi systems don't require a password, which means they are far less secure than ordinary Wi-Fi. By simply tweaking a simple setting within CyberGhost you can allow it to start automatically each time your device is connected to one of these networks.
CyberGhost has a strict no-logs policy. This means that it doesn't keep information about your online activity. The company that owns the software is in Romania which is outside the jurisdiction of any data-sharing agreements.
You can connect one CyberGhost subscription to up to 7 devices at the same time. If you would like to connect more, you can buy a VPN enabled router, install CyberGhost on it, and then connect all your devices through the router.
CyberGhost works for a variety of platforms, including Windows, Mac, Android, iPhone, Linux and Raspberry Pi.
---
Who should Use CyberGhost VPN?
CyberGhost VPN is ideal for anyone who is concerned about securing their data. It can be used at home and in all types of businesses.
CyberGhost VPN isn't the fastest security software there is, but it has lots of great features. Its speed is sufficient for most people, and it has many benefits. It is also affordable, and it offers good customer support.
The software comes with a good guarantee; if you buy the 30-day plan you can get a refund within 14 days, and if you buy any subscription longer than 6 months you can get a full refund within 45 days, no questions asked.