How to Choose The Right SEO Tool For Your Business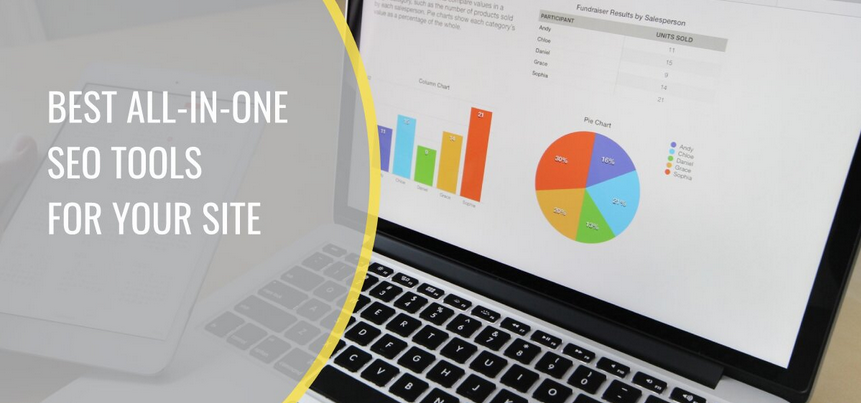 In the recent past, the number of SEO tools has grown so much that professionals and business owners find it difficult to choose a tool that takes care of their needs. This post will sort through what you need to know about SEO software, and how to choose an SEO tool that ranks your website.
Gone are the days when there were 4 or 5 software tools in the market. They had similar features and all you had to do when choosing was look at things like cost and support.
Today, there is such a proliferation of SEO software that professionals and novices alike have a hard time figuring out exactly what will work to pull up their rankings.
That's not all; SEO tools are expensive, and buying the wrong one can impact the budget, especially for small businesses that don't have a lot of money to start with.
Whether you run your own business or are looking for SEO agency software, this article will walk you through what you ought to know.
You'll learn what factors to consider before you choose and also recommended software that works for agencies and small businesses.
Most importantly, we'll talk about the value of investing in an all-in-one SEO tool.
Before we get into that, let's briefly look at what SEO is and its benefits.
---
What is SEO?
SEO, or Search Engine Optimization, is all about increasing a website's visibility in the organic search results of search engines like Google, Bing and Yahoo.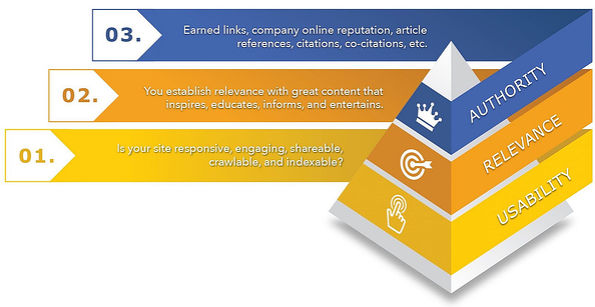 If your website (or a page) is visible and provides the right kind of content, search engines place it at the top of search results pages which leads to more clicks, which translates directly to leads and sales.
How successfully you implement SEO is determined by 3 things:
Understanding the type of content search engines and users are looking for
Understanding how search engines index and serve up content in SERPs
Knowing how to properly promote your website using recommended strategies so that it's visible and "liked" by search engines. If they see it and like the content, they'll serve up its results at the top of SERPs, and you'll get more clicks.
These things may look simple to the untrained eye, but in reality, they are complex and time-consuming. That's why you need SEO software.
There's more.
While the fundamentals of SEO remain the same, it is always changing. If you want to stay on top of the game you have to keep your eye on some important elements:
New and emerging trends – think voice search, Artificial Intelligence, Google EAT, long-form content and more
The users – these are your audience, and their expectations are constantly changing
New features in SEO products – it makes sense to know what new features are out there and what they can do to help you rank
Advancements in search technologies
If you know how to choose the right SEO tool you won't have to worry about constantly keeping up with new developments in search engine optimization. The best tools in the market are constantly updated to keep up with new developments.
---
Benefits of SEO
Search Engine Optimization will increase your website's visibility organically, but what other benefits does it offer?
Organic traffic makes your website trusted and preferred by search engines and users
Search Engine Optimization is one of the cheapest and most effective ways to grow your business
SEO leads to a better user experience, which creates trust that you can exploit for years to come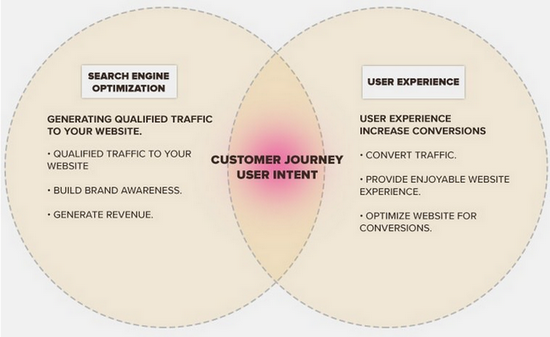 Search Engine Optimization gives you a better insight into what users want, and providing it makes you the preferred website in your niche
SEO helps you design a good user experience, which Google is very keen about. It will help drive your rankings even higher
As mentioned earlier, if you do SEO properly it will result in more traffic, hence more leads and conversions
SEO improves the buying cycle; communicating new products, services and offers brings buyers back again and again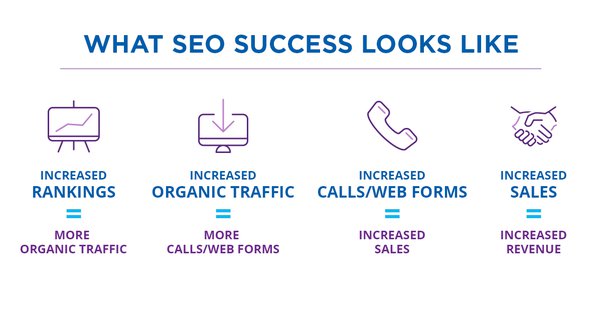 It helps you constantly improve your website. Every new Google algorithm update delivers advice and pointers on things you can do to improve your online real estate
Search engine optimization is quantifiable; you can measure how specific actions impact your bottom line
---
Why Use an All-in-One SEO Tool?
There are two types of tools for SEO; stand-alone and all-in-one. Stand-alone tools are those that are designed to carry out one or two tasks, but all-in-one tools, as the name suggests, have everything you need to carry out an SEO campaign.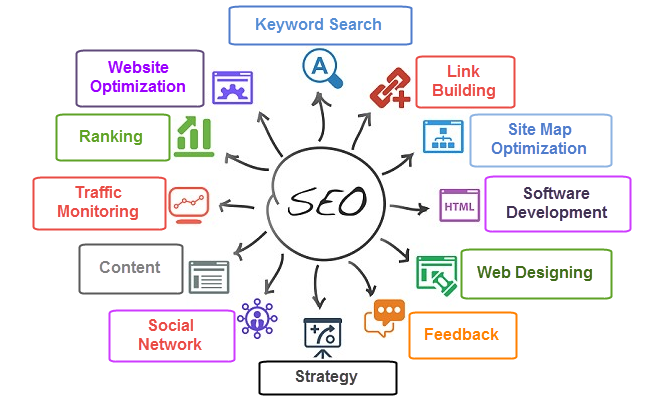 Needless to say, we recommend an all-in-one SEO tool. Research shows that more than 50% of businesses have adopted in-house SEO. Unfortunately, it becomes difficult to coordinate the work of different teams in the business without an all-in-one tool.
For an in-house strategy to work, content creators, graphic designers, brand managers, digital managers and other stakeholders all have to work together. This is difficult to do if they are all working off different tools. It leads to a lot of "cross-talk", and a lot of important things fall through the cracks.
An all-in-one SEO tool eliminates this problem because everyone in the team can see what's happening across the business. They get data from one source, and they can synchronize duties and tasks.
Here's what an all-in-one tool can do:
You're able to monitor SERP rankings and trends
It allows you to do proper competitor analysis
Content optimization is easy
You eliminate the risk of duplicate content
It has everything you need to conduct technical site audits
You can develop a solid backlink profile
It has a platform for keyword research and analysis
Everyone in the team has access to the same comprehensive reports
How do all these things help your business? There are several ways: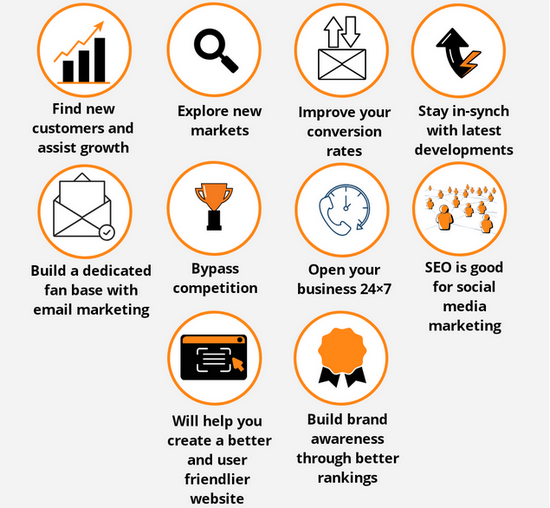 You bring all stakeholders together on a single platform; if they are reading from the same page, they have the same goals
All operations are managed centrally which makes it easier to spot problems
Everyone in the team can see SEO progress at a glance
Reporting is easier and uniform for all stakeholders
An all-in-one SEO tool lets you automate time-consuming processes
Each team member can track ROI
Shared goals are easier to achieve
---
How to Assess Your Needs for an All-in-One SEO Tool
Now you know why it makes sense to have an all-in-one SEO tool. How do you choose the best one? If you have ever tried to choose, you know that there are numerous options out there.
There is no cut-and-dry way to know which one will work. However, there are certain questions you can ask to get you closer to software that works:
How accurate is the data provided by the tool?
Ranking data is useless if it isn't accurate. Before you invest in any tool find out what others are saying about it. Do they get accurate data from it, or is it off when compared to results from other tools?
This table shows you how metrics an vary depending on tool you're using: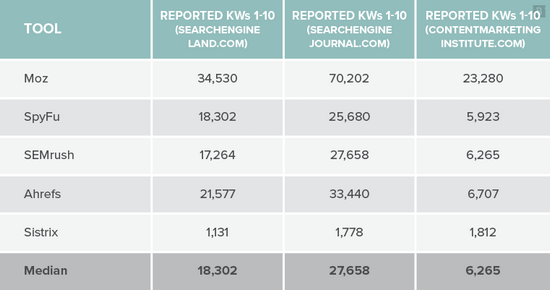 How do you choose an accurate tool?
The most accurate tools integrate with Google Analytics and Google Search Console. These are the primary sources of online data. If a tool integrates with these two features it is likely to be providing accurate reports.
You can look at keyword ranking data, to begin with – it is the core of any SEO strategy. Also, look at whether the tool tracks metrics across different devices. Remember, mobile is more popular than desktop.
How comprehensive is the website audit?
Website audits are all about taking a deep dive into your site to find technical and SEO issues.
Good SEO software has an audit module that covers many different parameters. Ideally, it should check every page and inform you of the errors or shortcomings, and where possible fix them on the go.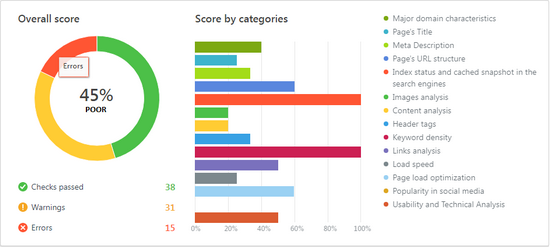 Some tools can check for more than 70 parameters with each audit; the more parameters the better.
After each audit, the tool ought to provide a detailed report in PDF that you can email to stakeholders.
Does the tool do competitor research?
Knowing where your competitors stand in terms of SEO is vital. You get to know what keywords they are targeting, what ads they are using for paid search and you also get to discover new SEO strategies that you can use on your projects.
A good SEO tool gives you a 3600 view of competitor websites so that you can see where they are getting traffic from, their keywords and AdWords traffic.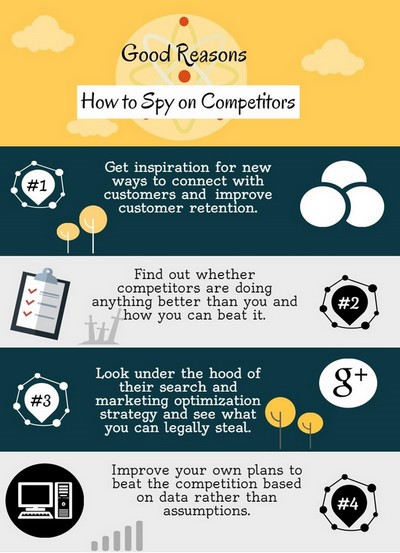 Does the software provide in-depth SEO reports?
Whenever possible, sign up for a free trial of the software you have in mind and see what sort of reports you get. A good tool allows you to customize reports, and you can get all the data you need with a few simple clicks.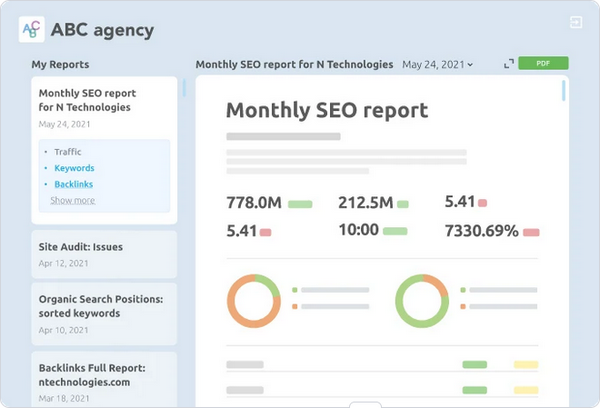 If you are looking to choose an SEO tool for an agency, the software should have a White Label function. That way, you can send out branded reports to your clients.
Easy UI and short learning curve
Some excellent SEO tools in the market have never gained traction because they don't have an inviting user interface. They take a long time to figure out and the functionalities aren't easy to use.
To encourage easy uptake from the team choose software that has a good UI and is easy to learn. It should have intuitive pop-up tips and in-module guidance that tells first-time users what to do.
Don't buy a tool with unnecessary add-ons
Check that the tool you have in mind has everything you need, and no additional extras that you don't need. Some software companies tuck in additional modules and charge for them, but they don't add any value.
---
The Tools We Recommend
Read Review
View Listing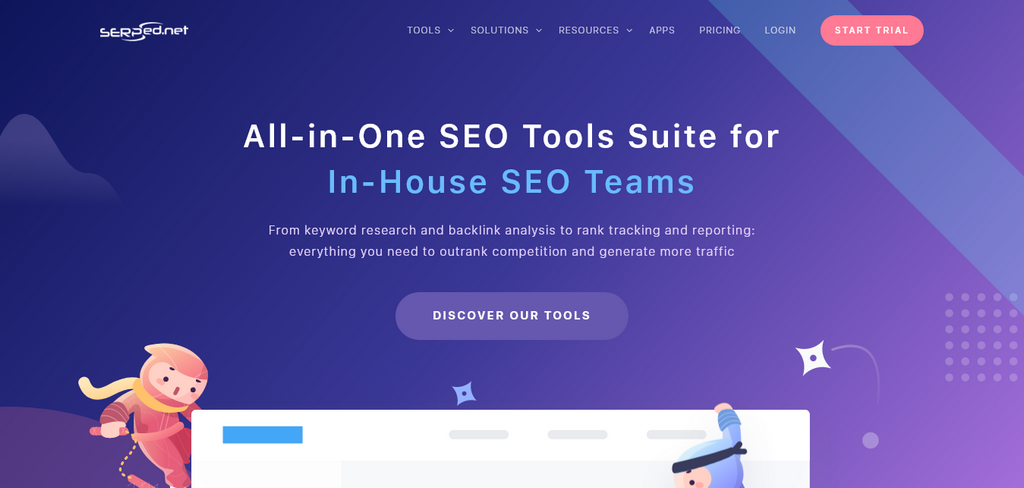 SERPed.net may not be as popular as some of the big SEO tools, but it comes packed with all the must-have features for an all-in-one SEO tool.
The software uses multiple sources of data to ensure that users get the most accurate results at all times (including Google, Alexa and Moz).
You can use Serped.net to discover the most profitable keywords in your niche. It shows what your competitors are up to, analyze domains, audit your site, find profitable domains and you also get a site backup feature.
Serped.net also allows you to analyze backlinks, track social signals, and for SEO agencies, there's a module that allows them to acquire new clients.
This software has a specific agency module called SERPed Agency that's designed to help SEO companies manage their clients' websites.
You can track all campaigns in real-time. You'll be able to create white-label dashboards, schedule white-label reports to clients and check the social performance for each client.
| | |
| --- | --- |
| Pros | Cons |
| It brings together all SEO tools in one place | It can take time to understand some of the more in-depth features |
| You pay once and get all the tools you need to get SEO rolling | It doesn't have a free trial |
| It is an excellent SEO tool for agencies | The software doesn't have a readability analysis tool |
| You get advanced keyword research tools | |
| The Chrome extension shows you competitor stats on the fly | |
| It can be used by SEO professionals and newbies alike | |
| You get detailed reports and recommendations to improve your site | |
| The white-label features allows you to customize client reports | |
| It comes with a 30-day money-back guarantee | |
---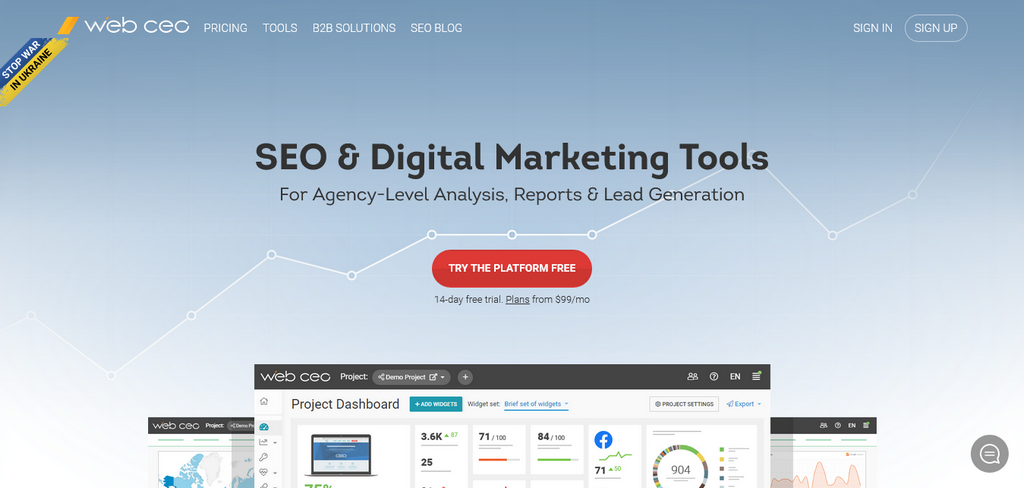 Web CEO is designed to meet the search engine optimization needs of small businesses and SEO agencies. It is an all-in-one tool, bringing together 23 features that help you keep track of SEO and monitor your competitors.
Features include Google Analytics integration, keyword rank tracking, keyword research, reporting and analytics.
| | |
| --- | --- |
| Pros | Cons |
| It has a complete set of intuitive tools that are easy to use | The web interfaces can be slow |
| Web CEO will generate automated custom reports for your clients | It isn't properly optimized for some mobile screen sizes |
| Use the white-label feature to improve brand visibility | |
| It has a nice, simple UI | |
| The software automates a lot of SEO tasks | |
| It supports a multiplicity of languages | |
---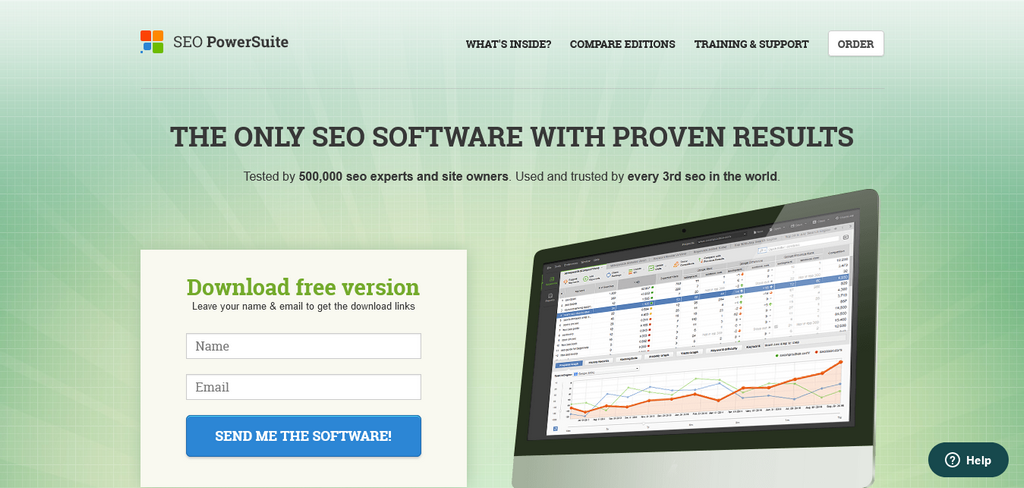 SEO PowerSuite brings together 4 tools: Website Auditor, Rank Tracker, SEO Spyglass and Link Assistant.
These tools cover the basic areas of SEO, except there's nothing basic about SEO PowerSuite.
The Rank Tracker, for example, allows you to monitor SERP rankings and gives you a variety of ways to find low-hanging keywords that will rank your website even faster.
The Website Audit tool lets you identify problems on your site and fix them before they start to affect ranking.
| | |
| --- | --- |
| Pros | Cons |
| It brings together all the tools you need to run an SEO campaign | It is not an integrated platform, but rather brings together 4 different tools |
| You can use it to track a huge number of keywords | Some actions run slowly because it is a desktop app rather than cloud-based software |
| It does excellent site analysis and has a solid back-linking module | It doesn't integrate data across the 4 tools |
| It has a nice UI and is easy to learn | |
| The software combs content and suggests changes to help you rank | |
| You can track up to 40 competitors | |
---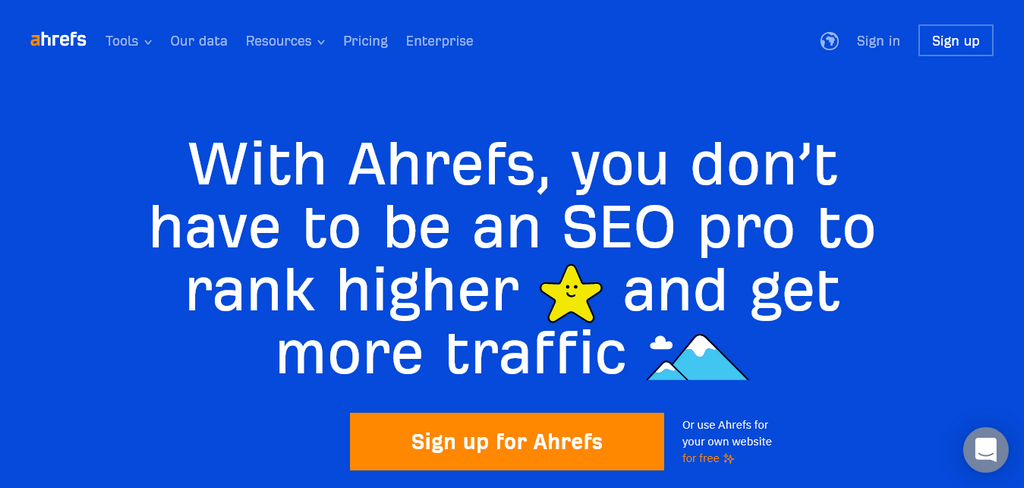 Anyone who has been in the online retail business for some time has likely come across Ahrefs.
Features include Site Explorer, Keyword Explorer, a detailed dashboard, Top Pages, Top Content, Best By Links, Rank Tracker and Content Explorer.
Ahrefs Enterprise helps agencies visualize the progress of each client with the Rank Tracker feature, and it has all other core features that are necessary for successful SEO.
You don't have to be an expert to be able to use this tool; there's plenty of in-app guidance, and the software is well supported.
| | |
| --- | --- |
| Pros | Cons |
| It has a great user interface and a short learning curve | The rank tracking feature in the Lite plan only updates once every 7 days |
| The tool provides accurate data | It doesn't have a PPC toolset |
| It has a thorough site audit feature | It provides so many keyword suggestions that they can hard to figure out |
| Ahrefs is good for keyword deep dives so you can focus on the right keywords | It doesn't integrate with Google Analysis and Search Console |
| You get keyword alerts in your email | The web traffic data isn't always up to date |
| It has a huge backlink database | |
| You get to see the most visited pages of your competitors | |
---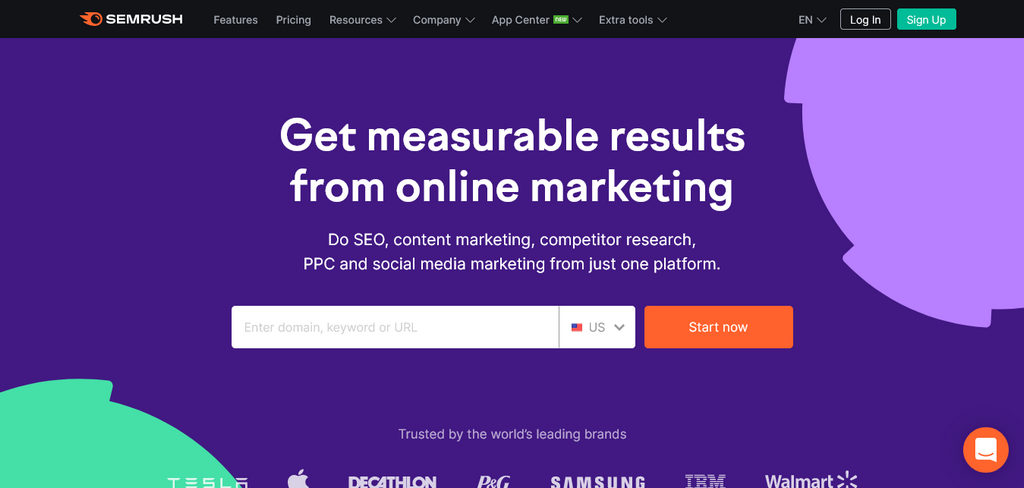 This is another popular tool because of its abundance of features and accuracy of data.
You can use it to find out search volume for specific keywords, do in-depth keyword research to come up with winning content, identify link-building opportunities, conduct site audits and much more.
It also provides metrics like the total number of visitors each month, domain authority score, number of external backlinks, top-performing keywords and a list of competing websites.
| | |
| --- | --- |
| Pros | Cons |
| It is an intensive keyword research tool | The ad spend data is not always accurate |
| The tool provides detailed insights into site visitors | So many modules can be overwhelming |
| You can use the extensive features to develop a competitive edge | SEMrush likes to use the fear factor; they email warnings to keep you hooked on the product, and this can be off-putting |
| Use SEMrush to find out what makes the competition tick and adopt similar strategies | Only one person can use it' if another user logs in the system locks out the first user |
| It allows for extended media reach | |
| You can use it to develop a better content strategy | |
| The Brand Monitoring feature gives you feedback on your products from a variety of platforms | |
| You can track a post's performance over time | |
---
FAQ
How to choose SEO tool?/Which SEO tool to choose?
Don't get pulled into trying to check out every SEO tool you can find. You'll waste time, and you may end up with the wrong one.
Use a trusted source that narrows down your options and then choose from those. All the ones listed here are reliable, feature-packed and affordable.
What is the best software for SEO?
It must have these features: a keyword research tool, a rank tracker, a website analysis tool, a competitor analysis module, a backlink checker and it should provide solid reporting.
Conclusion
The first step towards successful SEO for any business is learning how to choose an SEO tool. Understand your needs vis a vis the tools you have in mind so that you can match features with business requirements.
SERPed.net is our pick; it many not be as popular as Ahrefs or SEMrush, but it has every feature you need for a winning strategy and it is well supported.