How to Grow Your Email List Using 10 Easy, Proven Techniques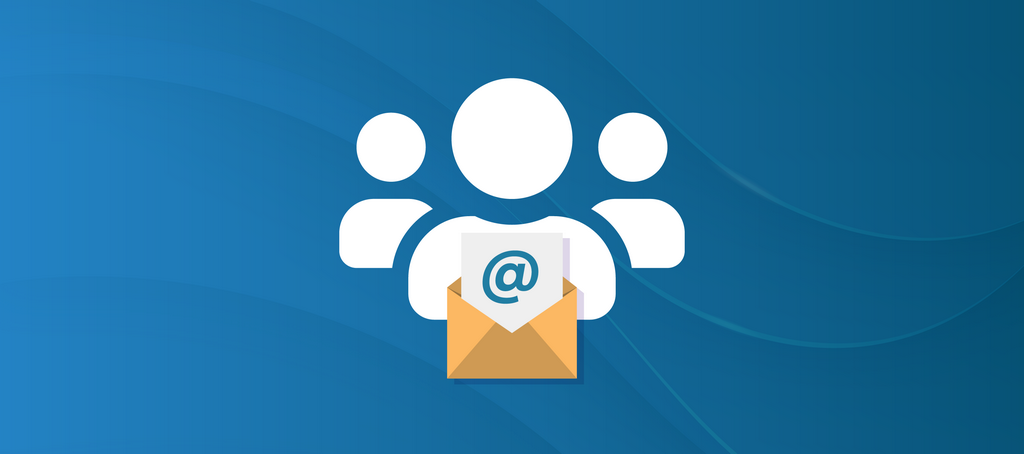 Email has been around for quite some time. However, that does not diminish how powerful this channel is, especially for marketing messages and campaigns. Actually, 73% of Millennials prefer to contact brands through email, according to ClickZ.
It is therefore essential to build your email list consistently to grow your business. There are many ways to achieve this, so in this article, we'll give you our top tips on how to build an email list from the ground up. Let's dive in.
1. Register Your Domain Name
The first step to an email list-building strategy is to register an adequate domain name that matches your business name and branding. To do this, you can resort to tools like GoDaddy, NameCheap, and similar ones existing in your area or country.
You are a professional, so your email sender address should reflect that. After you register your domain name, get a corresponding email service, as generic email addresses such as Gmail or Yahoo tend to hinder deliverability.
On another note, email hosting services – which allow you to set up an email address with your domain name – are cheap to set up and in many cases might even be free. So it's a win-win situation.
2. Set Up A Landing Page For Your Newsletter
When it comes to functionality, email messages are usually quite limited. Therefore, you need to link them to your website. The page you send recipients to is called a landing page. This is the first page of your website that users see, so it means the content and visuals on the landing page need to match your newsletter. The language, buttons, and images should be similar.
Services like Platformly allow you to set up your newsletter and your landing pages using similar templates. By keeping your landing page and email marketing under the same roof, it's easier to ensure a seamless experience for your customers, website users, and email recipients.
3. Set Up An Optin Form On Your Website
Optins are ideal to collect data, including names and email addresses. There are many kinds of popups, and you'll find Convertful has all the options you might ever need. Also, they are constantly updating their template list.
One common example of an optin form is an exit popup. This is a screen that detects when you are about to leave the website (hence the name, exit popup) and takes one last chance to get your attention. There are many ways of doing this. This is an example from Basic Outfitters: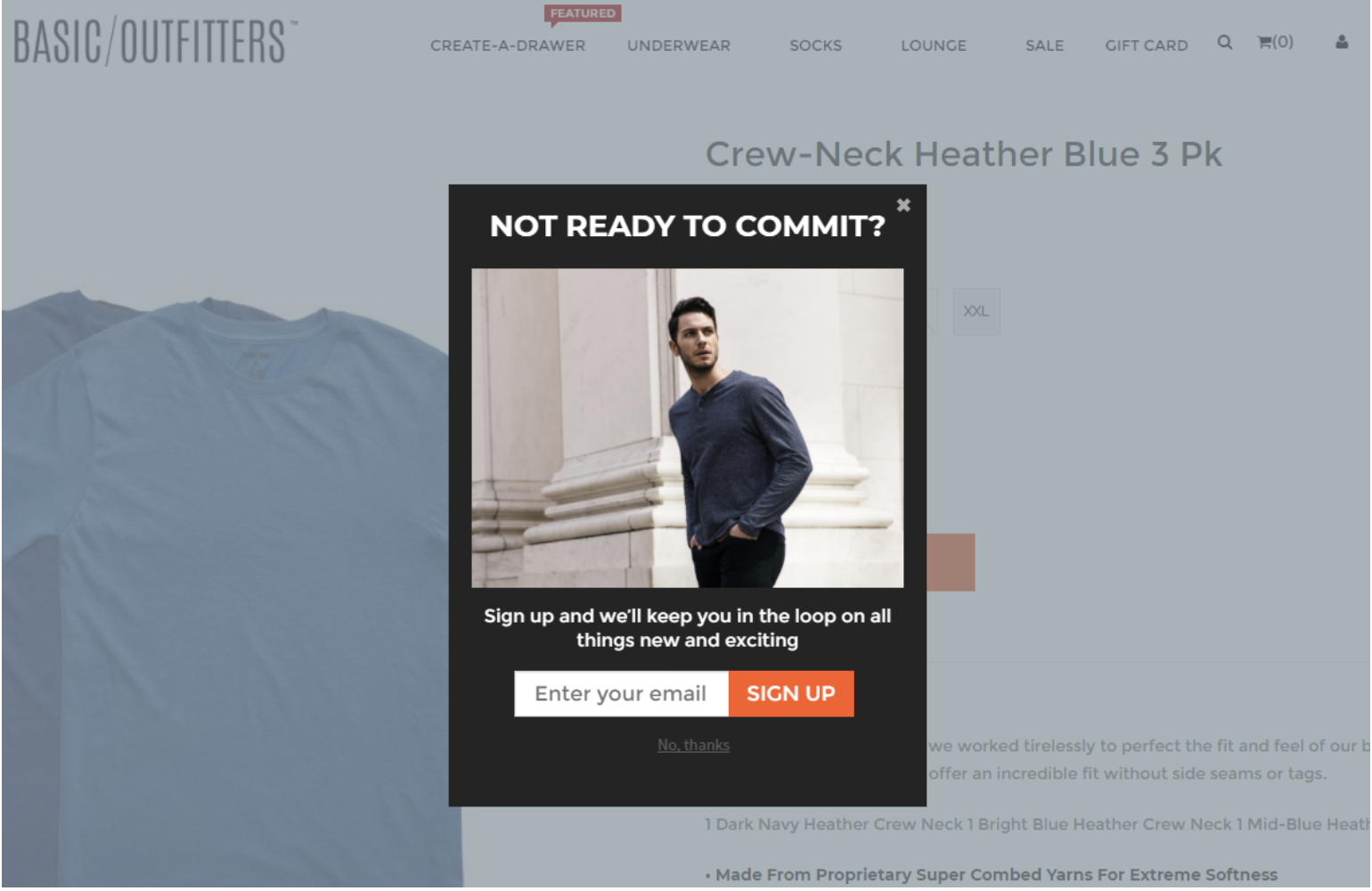 Rather than tug at the heartstrings, this example of an exit popup is somehow sarcastic and moody. But it does the trick: it gets to where the website visitor is in terms of their feelings and ideas about the website experience they're having right now.
There are many other optin options for you to choose from. With Convertful, you can do scroll boxes, gamification experiences, and much more. These optins allow you to collect the data and permissions necessary to add these subscribers to your mailing list.
Plus, Convertful integrates with Platformly, so you can use the contacts you get from Convertful in your Platformly automations with zero hassle.
4. Add Value Using Your Newsletter
Your newsletter needs to bring something new and useful to the table – and your recipient's inbox, for that matter. You need to stand out with a clever subject line, and follow it with something interesting, or amusing, or groundbreaking. Of course, it's not easy to create this kind of content consistently.
It helps to know your audience, and at the same time treat your newsletter as a product. If you're not offering value, there's no reason for your subscribers to read your emails and engage with them. When you treat your newsletter as a product by itself, you provide content that is relevant for the subscribers.
It's good to share offers such as discounts, coupon codes, or seasonal sales. However, you can't tie your whole email marketing strategy to this kind of offer only. Great content is one of the keys when it comes to email list-building strategies.
5. Promote Your Newsletter
We've mentioned adding optin forms on your website as a way to get your users' contact details. However, this should also be accompanied by newsletter promotion. If you followed our tip when it comes to treating your newsletter as a product, you've already noticed that promotion goes a long way.
In order to establish your newsletter as a source of important information in your field, you need to work hard to come up with relevant themes and shed some light on them through your own experience. This is the best promotion you can get for your newsletter – and a proven way to build your email list.
Also, make sure that no matter how users get to your website, they see a link to subscribe to your newsletter. It should be front and center, with an adequate and enticing CTA. Also, position your optin forms strategically in the most popular pages of your website (use a tool like Google Analytics to discover which pages of your website get more traffic).
No matter how great your newsletter is, promotion is essential to growing your email list.
6. Create Lead Magnets
Another way of building your email list is through lead magnets.
Lead magnets are little freebies that companies and brands offer to prospects in order to get their contact information. You can offer many things as a lead magnet: free online courses, ebooks, resource kits, free trials, being placed on a waiting list for products and services on beta… Just figure out something that would be helpful, interesting, and useful to your target audience. To discover more examples, check out Platformly's article about lead magnets.
Also, this tactic helps qualify leads by offering something that piques the interest of only your target audience. Adding new contacts to your mailing list is important. But if too many of those new contacts unsubscribe, or do not engage with your emails, you end up wasting time and money trying to reach these readers.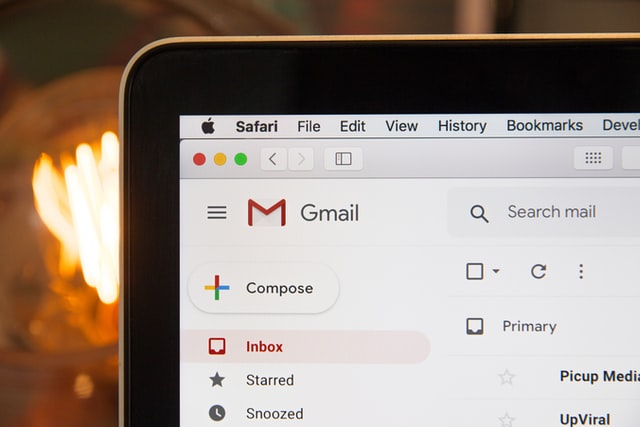 7. Set Up A Giveaway
Giveaways (in which you offer a product as a reward for an action your recipients took) are useful to engage with your website visitors and, at the same time, get their contact information. Another advantage is that giveaways reduce the percentage of error in email addresses – the participants will want to make sure they have given you the right details so you can contact them with the prize.
One last tip about giveaways is to always offer something strictly related to your business and your product. Let's say you sell SEO software. You might get more participants in a giveaway if you offer an expensive smartphone – but how many of those participants are competing for the gift rather than being actually interested in your software?
In this case, we suggest offering a free LTD, as an example, or a very high discount on a Premium plan. This qualifies your participants and ensures you're not wasting resources. Building your email list is not only about quantity but also about quality.
8. Use Gamification
Gamification is a trend that has been growing steadily when it comes to lead generation and building an email list. Basically, it turns the process of subscribing to a newsletter into a game, such as virtual scratch cards, spin the wheel and similar options.
Convertful makes it very easy to set up a gamification opt-in on your website. You'll be surprised at how well these opt-ins perform!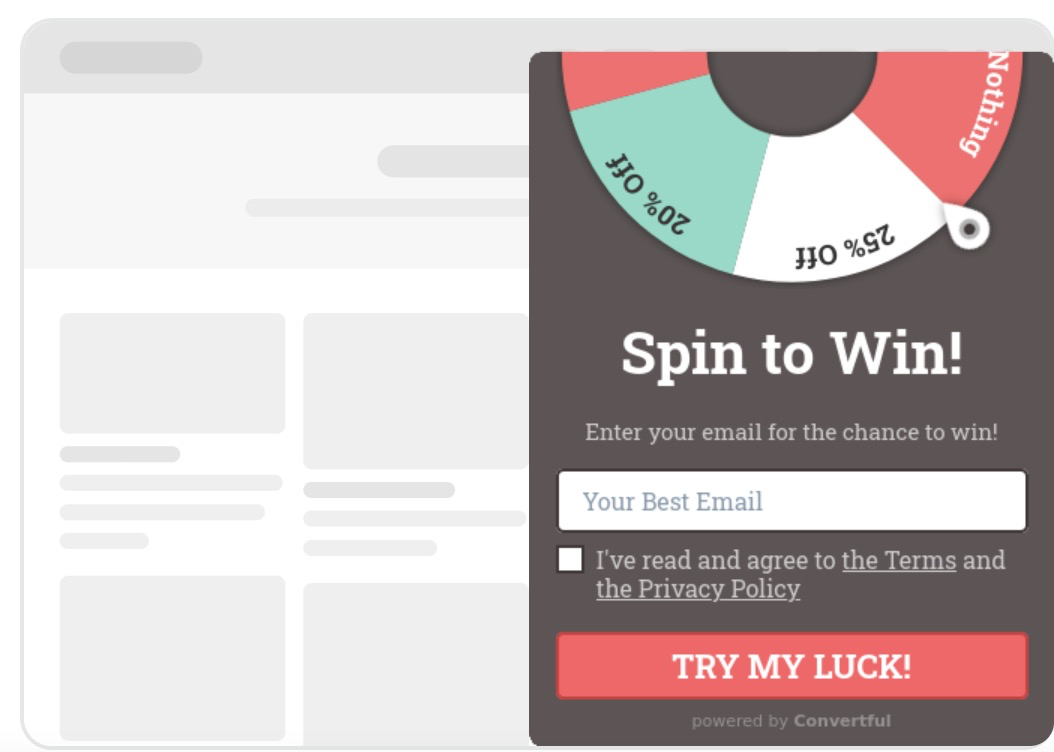 9. Offer Content Upgrades
Content upgrades, which focus on so-called gated content, are used to offer articles or other material through a subscription. This means that the website visitor has to sign up in order to access that content.
Sometimes, the subscription involves payment, such as is the case with newspapers. But in this case, we refer to using gated content as a source of contact information. If the user wants to access that content, they need to offer their contacts in exchange for that access. As an extra, they get to receive your email marketing.
Content upgrades are not limited to text: they can include images, infographics and other visual content such as pictures or videos. Get creative with your media to grow your email list.
There are other advantages you can give to your subscribers, such as members-only sales. This implies that the user has to subscribe to the newsletter to have access to that sale. So, subscribing to your mailing list should offer your readers a few rewards other than having access to your content.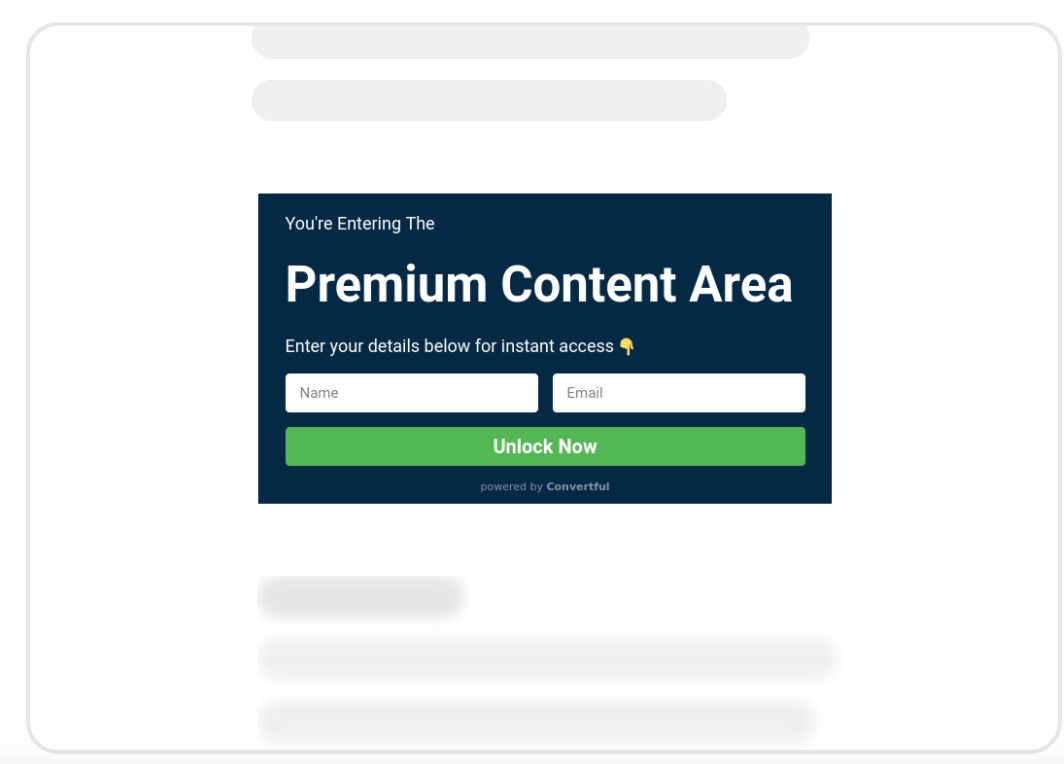 10. Include Opt-in Fields At Checkout
If you sell your products on an eCommerce site, you'll find that you can use the checkout process to ask for your customer's email address. Customers are used to giving out their email address and name when purchasing something online, since that's how they'll get their notifications about their order and the shipping route.
Once these users have purchased, they might be interested in other products, so you can do upselling and cross-selling offers through email marketing.
Wrapping Up
As a final note on growing your email list, remember to send a confirmation email to make sure your subscribers want to receive your emails. This message should include a link that users need to click. By clicking the link, users authorize you to email them.
Also, make sure you don't email your users too often – it makes you seem pushy – or not often enough, as subscribers might forget why they signed up in the first place. We recommend emailing your readers once a week on average, with special offers added every now and then. However, this schedule will depend on your product or service, since some products require frequent updates and others don't.
To keep your business running, email list building is essential. Those subscribers gave you their contact information, so they're interested in getting news from you.
No matter what you might've heard, email is not dead. It is a great way to get in touch with your customers and prospects that allows you to build a relationship.
Platformly and Convertful, when used together, help you put these ten techniques in practice to make sure your email list keeps on growing.
Also, we strongly recommend never to buy contact lists. Emailing people who never asked to be contacted will almost always work against you. It's always better to have a short, engaged list that is interested in your brand, your products and your services.