Everything You Should Know About Online Giveaways + The 4 Best Giveaway Contest Software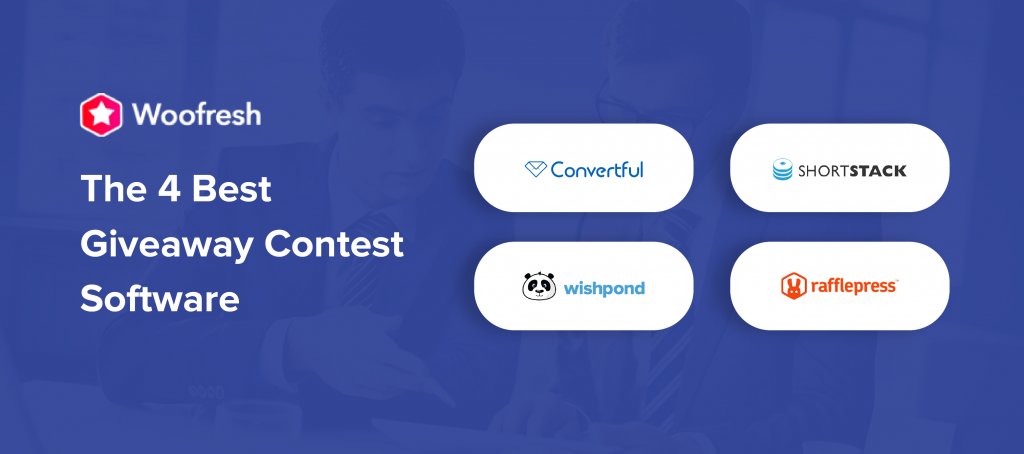 People love free stuff. If you tell them that by clicking on a button they stand to win something that they perceive to be valuable, they will opt-in. The statistics about contests and giveaways paint a clear picture. Running contests and giveaways on your website is a perfect way to collect leads. However, to run that kind of promotion you need contest software.
There are numerous things you can offer website visitors to get them to sign up. If you want to gather even more leads, you can run a giveaway contest on social media. Users will participate and get others to take part.
The potential is huge. However, it takes some doing. You have to have the right giveaway contest software to create effective campaigns. You also have to give away something that users perceive as valuable.
This post is about the best contest software. We'll also look at the benefits of contests, how they impact SEO, and tips for creating the best giveaway contests.
Before we get into all that, let's examine whether giveaways are as effective as they are claimed to be.
---
Do Giveaway Contests Work?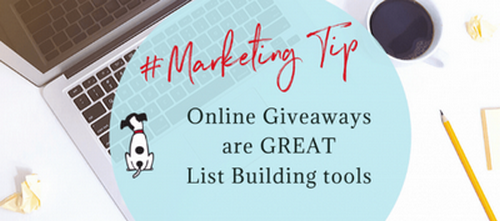 What easier way to determine whether contests work than to look at the statistics?
According to Outgrow, a marketer acquires 34% more customers for every contest they run.
The average conversion rate for contests is 34% which is higher than any other type of content.
Brands that run contests grow 70% faster than those that don't.
Almost 70% of all contest participants are over 18 years old. Most of them have money to spend.
Running a promotion on Instagram can be highly beneficial because only 0.6% of posts on this platform contain giveaways.
Most contest shares take place on Facebook – about 78.5%.
The average cost per click of a contest is $0.18.
What these statistics tell us about giveaway contests is that they work. Like every other lead generation strategy, you have to have the right software and employ the correct methods to reap the benefits.
---
Why Run Giveaway Contests?
You're a small business with a tight marketing budget. Should you spend it giving away free stuff?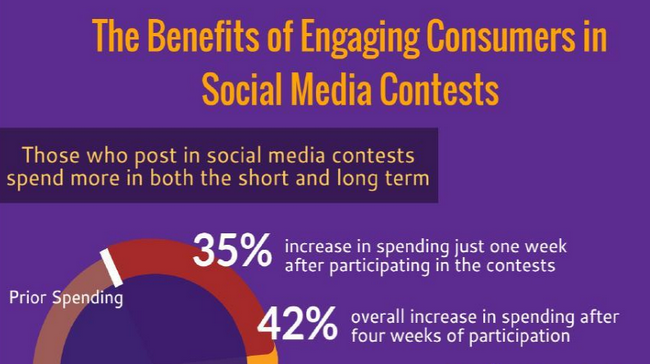 Even seasoned marketers grapple with this question. It seems counterintuitive to give away things for free when your online business isn't doing all that well to start with.
There's no question; giveaway contests and sweepstakes should be thought through carefully especially if you don't have thousands of dollars to spend. With proper planning, you can develop a contest that pulls in leads and improves your conversion rate by significant margins.
Think about the following benefits of using online giveaway tools:
They are a great way to increase website traffic.
Contests and giveaways are a great way to grow your social media following.
They are a smart and quick way to grow your email list. Running one good contest can see your list grow by thousands of contacts.
Contests are a great way to increase brand awareness because they tend to go viral.
Contests have a high ROI which is especially important for small businesses that have small budgets.
---
Online Giveaway Contests & SEO
Contests are a great SEO tool. They increase organic traffic. Search engines rely on specific signals to rank websites. They include backlinks, social signals, search volume, keywords, domain SEO, updated content and more.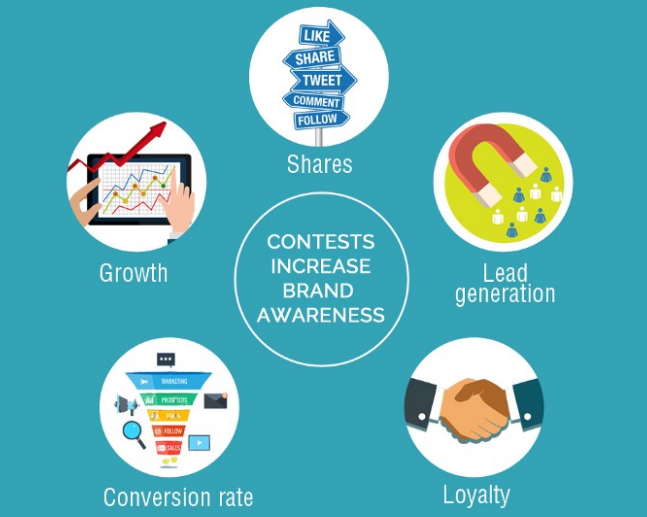 Contests cover all these bases. If you create a landing page for your contest with good content and the right keywords it will encourage inbound links from social media sites.
A social media contest is one of the fastest ways to get higher website traffic. The more organic traffic you drive to your website, the higher it ranks.
If you're offering something with perceived value, users will share with friends who'll share with other friends and so on. All these people get redirected to your website. Search engines pick up on the new traffic, check to see the source and determine that it's legitimate. Your website quickly starts to rank higher and higher.
---
Tips & Hacks to Create an Online Contest

Getting the right contest software is just the first step. If you don't know how to create a giveaway contest you won't make much headway. Before we look at the steps to create a winning giveaway contest, here are some tips to get you on the right track.
This is the lazy marketer's way out. There are too many contests giving away a free iPad or free flat-screen TV.
Why not come up with cheaper prizes that your customers are actually interested in?
Let's say you run a cleaning company. If you run a contest for an iPad, it can quickly draw 5,000 entries. How many iPads can your business afford to give out? Why not offer free home or carpet cleaning to five customers?
It's cheaper for your business, and your contest will appeal to people interested in your business and are likely to buy your service in the future.
Bottom line – offer something that will give your business a direct and immediate boost.
So you ran a contest for your cleaning company and got 500 entries. Five people were winners, but what do you do with the other 495 who participated?
Make them feel like winners and convert them into loyal customers by offering them reduced prices for cleaning services for a limited period.
Let them know that they qualify for the special offer because they participated in your contest. This strategy works because the people who took part in your contest showed an interest in your service. Take advantage of that by offering discounts.
Put a time limit on contests
If users feel that by delaying action they stand to miss out, they'll act immediately. Whenever possible have a countdown timer attached to your giveaways.
Promise users that they'll get something by sharing your contest; they will do your work for you.
---
Steps to Create a Winning Giveaway Contest
Know your target market – understand who your customers are, what they buy, how much they are willing to spend and so on. It helps you create a contest that sells.
Set goals – what do you want your giveaway contest to achieve? If you know what you want it's easier to design a successful competition.
Decide on a contest type – there are different types of contests (see below). Understanding what you want your contest to achieve helps you choose the right kind of contest.
Determine contest rules – come up with rules that eliminate confusion about entering and taking part in the contest. They should tell users who can enter, start and end date, how the contest will be judged and whether people can enter more than once.
Choose a prize that users want – remember it should also promote your business.
---
Types of Contests
There are five popular contest types:
Photo Contests – you ask users to post a photo of something specific and then choose the best from the lot.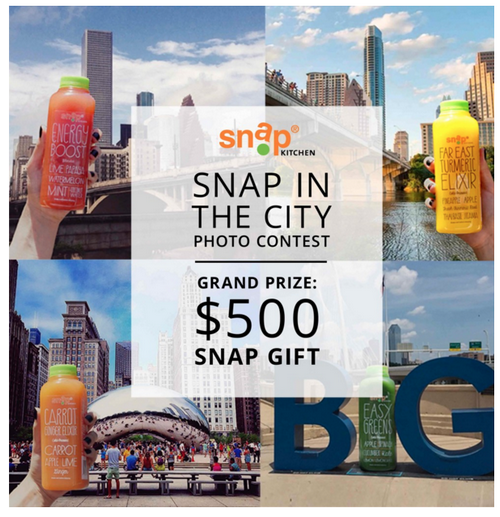 Vote Contests – these are especially good because they allow you to collect opinions from users.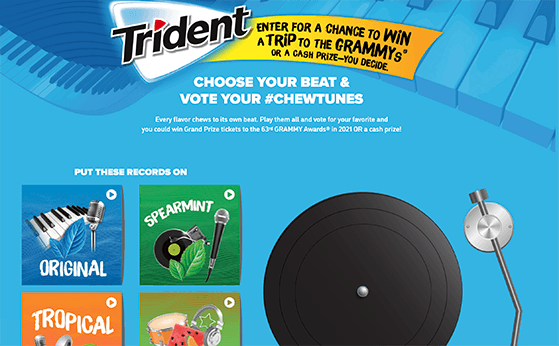 Sweepstakes – these are quite common and don't ask for much on the part of the user. They are a quick way to grow your email list.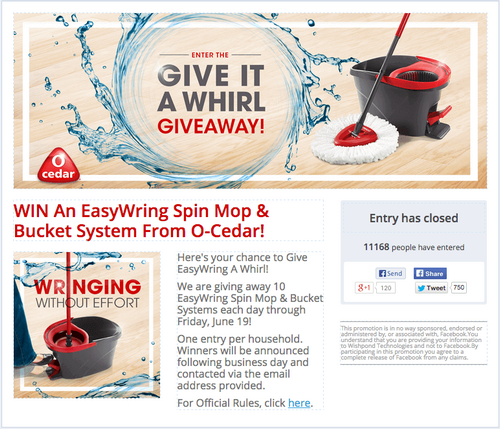 Spin-to-Win – they are used widely and are easy to run. The user isn't required to do more than hit a button to spin a wheel and wait for it to stop to see what they've won.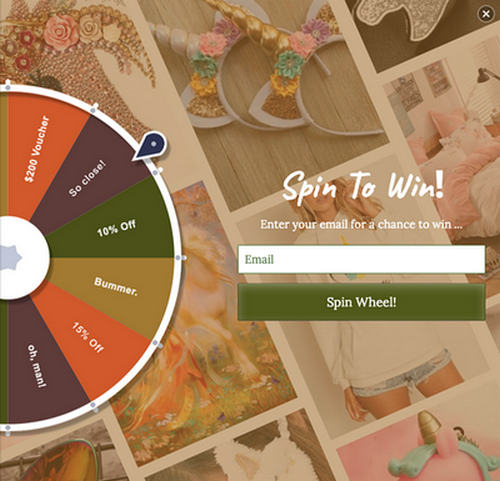 Video Contests – they are like photo contests but use videos.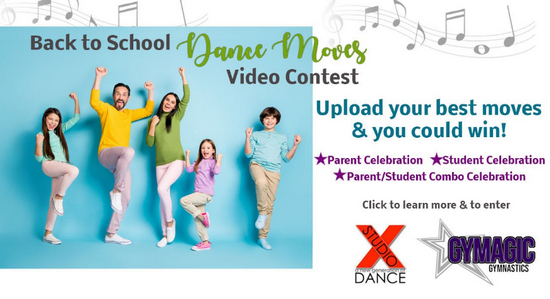 ---
Best Giveaway Contest Software
Read Review
View Listing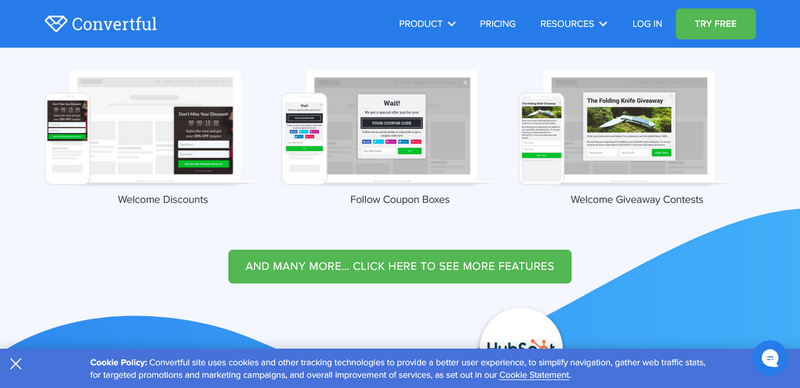 Use Convertful to create contests that allow users to win something valuable when they opt in. You can also ask users to share your website URL through social media for a special prize. Although this feature is best suited to eCommerce and software services, it works for all types of businesses.
Convertful is good for more than giveaway contests. It is also gamification software:
There is a specific spin-to-win gamification feature that you can use to grow your email list by offering winners coupon codes. This feature works particularly well for eCommerce businesses that want to develop leads fast.
The scratch card gamification feature is another way to increase email leads, conversions and returning customers.
Use the quiz funnels to encourage website visitors to provide you with insightful information in exchange for simple prizes. It is an excellent way to segment your list.
To make sure that you get the most out of it, you can take a short quiz on the website to see which features work best for your business type.
Convertful is an all-in-one software for gathering leads, turning them into sales and getting existing customers to come back again and again.
You don't need to know how to code to use this tool – it has an intuitive user interface and a rich knowledge-base on the site to get you started. It integrates with most popular tools for online marketers – WordPress, MailChimp, ActiveCampaign, Klaviyo, AWeber and others.
---
View Listing
ShortStack is contest creation and management software for all types of businesses. If you'd like to grow your email list using social media contests, quizzes and giveaway it has everything you need.
You can use this software to create landing pages and send out automated emails. Other features include customizable templates, contest management tools, analytics and contest moderation.
The contest management feature is especially useful. It allows the user to select winners, manage user rights, manage contest restrictions and more.
It also has a drip email feature that you can use before or after a contest.
ShortStack is well supported and easy to use. You don't need to know how to code to use it, and there is a white-label option to help promote your brand.
---
View Listing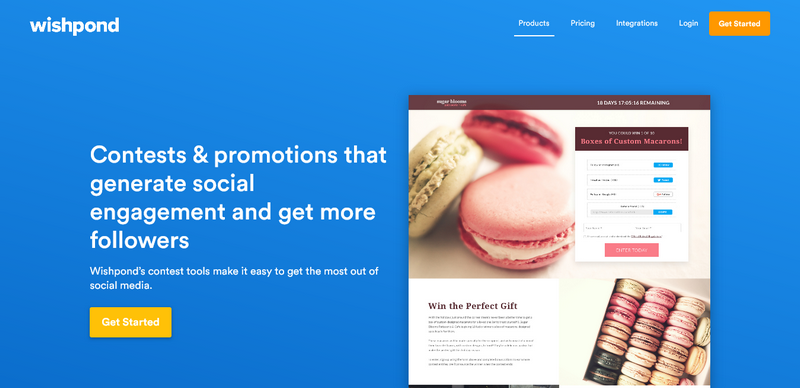 You can use Wishpond to create lots of different types of contests. It works well for sweepstakes, photo and video contests, Instagram hashtag contests, referral contests, vote contests and more.
Creating a contest takes only a few minutes and it's easy. There are two plans to choose from. The cheaper DIY option allows you to design your own contest with the drag-and-drop builder.
If you aren't tech-savvy you can get in touch with the Wishpond team, let them know what you need and they will create a giveaway contest for you.
The software integrates with popular online marketing apps.
---
View Listing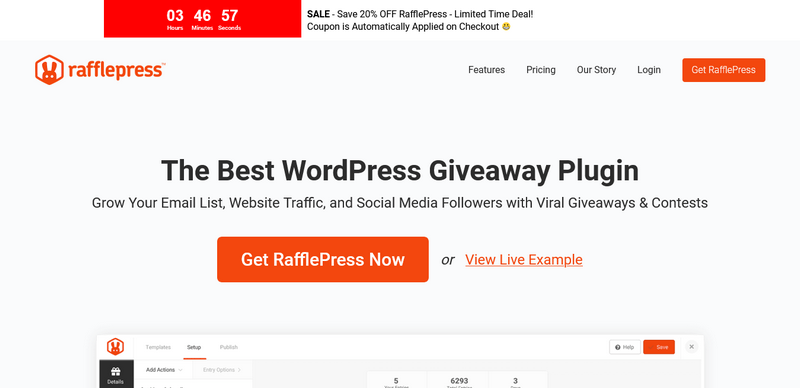 RafflePress has viral giveaway templates that are easy to use. The drag-and-drop giveaway allows you to build contests for landing pages quickly. They are mobile-responsive and can be easily shared on social media.
You can also track each contest and retarget any leads that may have slipped through the cracks. It integrates with popular CRMs and offers good customer support.
---
Frequently Asked Questions
How do I manage an Instagram giveaway contest?
The process is not very different from the one described in this post. Determine what you'd like to achieve and then choose a prize that your audience will appreciate. Make sure you're familiar with Instagram contest rules. Managing an Instagram contest is much easier if you use the right gamification tools or contest software.
How do you keep track of contest entries?
If you choose the right software it will capture every entry and integrate it into your CRM.
Are online giveaways legal?
Yes, they are. However, there are rules that govern sweepstakes; check the specific requirements for your particular country.
How do you pick a winner for a giveaway?
You can use free tools: Google Random Number Generator, Woobox Pick a Winner, YouTube Random Comment Picker and more.
---
Conclusion
Website giveaways are an easy and fast way to develop your email list. You need to have the right contest software to make them work. Looking online you'll find lots of free online contest software options, but remember these almost always have limitations.
The tools we've discussed here have all the features you need to run an online giveaway contest from start to finish.
If we had to choose one we'd go with Convertful because of all the options it provides. It has lots of templates and a drag-and-drop builder that makes creating contests a breeze.
It's well supported, with a customer service team that's there whenever you need them. We also like the fact that it gets excellent reviews from leading marketers and industry experts.
---
Best Giveaway Contest Software of 2022