ExpressVPN In-Depth & Transparent Review
Editor Rating:





User Ratings:





(12)
The number of VPNs in the market is bewildering, so when ExpressVPN claims that it's the fastest, safest and best it's important to check it out thoroughly.
This VPN is marketed as "the trusted leader in VPN" with "worldwide unrestricted access", "anonymous at all times", "supercharged" and much more. Can all these claims be true?
When it comes to VPNs you should be skeptical. There are many that make claims that they cannot justify. A good number tell users that they are completely secure but a quick examination reveals that they keep activity logs of users, so if they were ever breached it would lead to exposure.
This ExpressVPN review is to make sure that the claims that this product makes are true. We will look at all the important features in detail to determine how they perform. We will include a few user reviews at the end.

---
Top 3 selling points for ExpressVPN
There are 3 main reasons why users choose ExpressVPN:
Has the highest speeds of any VPN
It is excellent for unblocking Netflix content
It provides top-notch online security
While this review looks at these 3 features, it goes further; it looks closely at ExpressVPN to determine its pros and cons.
Everything you need to know about this VPN is included in this review, and you can decide whether it will work for your online security needs.
Although it experienced a few problems during the pandemic, it seems to have recovered and is back to being a trusted VPN with a wide user base.
---
What will the review cover?
We will look at 10 important features that are necessary when examining VPN performance. The review is based on our own experience with ExpressVPN. For each feature we will highlight a rating based on user experience.
No Logging policy – Strict
Speed – High
IP and DNS leaks – None
Number of servers – Lots
Location – Good
Encryption protocol – The Best
Netflix, torrenting and P2P – Yes
Support – Good
TOR access – Yes
Number of devices – 5
---





No Logging policy
Logging is when a VPN service keeps a record of IP addresses, sites visited, meta-data and other information that can show user activity. A VPN's main purpose is to keep a user completely anonymous so keeping such a user activity record does not bode well. According to the Express VPN website, they DO NOT and NEVER WILL record logging information. As a result, even if they are ever compelled by courts to provide data, they don't have it, so there is nothing to share.
This is a big claim, so how true is it?
From what we were able to find out, this claim is true. Express VPN is very careful not to keep any logs of client activity. Each time you log in using the service all your information is encrypted using special programs and apps. No one can tell when you logged in, what sites you visited, how long you stayed and when you logged out.
However, a closer look into the company's TOS reveals that there is some information that the company collects. This includes a list of activated apps, dates when users connect to the service, the server that the user connected through and the amount of data transferred for each activity.
This is not bad and will not compromise users in any way. It is standard industry practice, and VPN companies collect this information so that they can improve user experience.
---





Speed
Speed is important. Whether you want to download large files or chat with friends, a speedy internet connection ensures you can do so without delay or frustration. The best VPNs have the highest speeds.
Speeds vary greatly. Each VPN service has many servers, and each has different speeds. Oftentimes, servers that are in the same country can enjoy different rates of data transfer.
ExpressVPN allows you to test the speed of different servers. You can see the latency (speed of data from your location to the server) and download speed (speed from the server to your location).
We tested Express VPN, and we found that compared to others that are in the same price range it is the fastest.
For the purposes of this review we looked at three servers:
Canada (Toronto), North America (New York) and Asia (Hong Kong).
On the Toronto server we were able to get download speeds of approximately 84.17 Mbps (download) and speeds of 39.17 Mbps (upload).

For the New York Server it was approximately 85.84 Mbps (download) and 68.59 Mbps (upload).

In Hong Kong, we got about 86.67 Mbps (download) and 94.17 Mbps (upload).

While these are very fast, it is important to note that they are not written in stone. Many factors can affect the speed of a VPN (your location in relation to the server, your machine specs and the speed of your internet connection are but a few).
30-Day Money Back Guarantee
---





IP and DNS leaks
We use 3 sites to test for IP and DNS leaks: IPLeaks, DNS Leak Test and Browser Leak. When we tested Express VPN on each of these sites and we found no leaks on any of them.
Why should you worry about IP and DNS leaks? When you don't have a VPN, all your online searches are logged by your ISP and are easily accessible. A good VPN will ensure that your searches are private.
NOT all VPNs are the same. There are some that leak IPs and DNS because they don't closely monitor traffic, or information is sent to a third party.
We did not find either of these problems when we tested ExpressVPN.
---





Number of servers
ExpressVPN has more than 3,000+ servers in 160 locations spread over 94 countries. Users can choose the server that they want to connect through. For those who are new to VPNs there is a guide that shows you how to choose a server and Express VPN also offers a troubleshooting guide if you run into problems.
You can test the speed of any server you are connected to and if you aren't happy you can connect through a different one.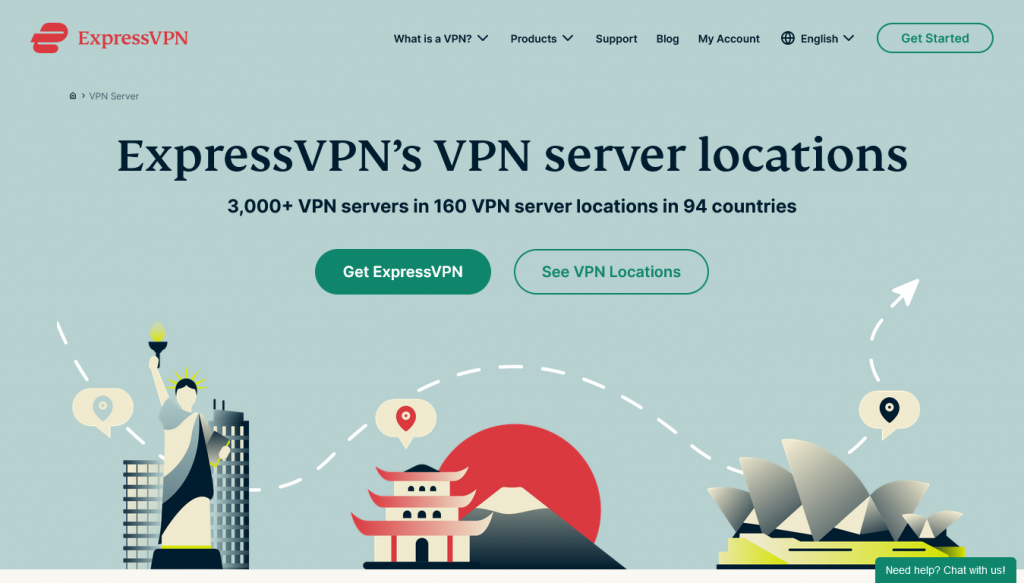 One important feature to take into account when choosing a VPN is the number of servers that it has. ExpressVPN is definitely impressive, but there are some other VPN services that have more servers across a larger number of locations.
This doesn't mean that they offer a better service. Speed and anonymity are most important, so while a company may have lots of servers, if they aren't fast or secure the VPN isn't very good.
Express VPN excels because it has servers that boast a wide array of features for maximum anonymity and speed.
---





Location (of the parent company)
ExpressVPN is in the British Virgin Islands which isn't in the legal jurisdiction of the US or Europe. It is under no obligation to share data. The islands haven't signed any data sharing agreements so they cannot be compelled by any court to share data from users.
The location of the parent company of a VPN matters – data protection laws vary depending on where you are. VPN companies that are in the United States and some parts of Europe are not rated very highly when it comes to data protection because the laws can be changed to force companies to share information. Some countries have signed agreements that allow them to share data.
The best countries to have a VPN company are Switzerland, Romania, Iceland, Malaysia and Spain – they are strict about online privacy and would never share information. BVI falls in the same category.
---





Encryption Protocol
ExpressVPN uses AES-256 Encryption which is the best in the world. It's the same one that's used by organizations like the CIA and FBI to ensure air-tight data relays. AES, or Advanced Encryption Standard, is the best way known to man to prevent brute-force attacks. Express VPN also uses OpenVPN as an extra level of protection.
Why is all this important? Most people use public Wi-Fi to connect to the internet. Whether you are looking up information or making an online purchase, each time you connect to a Wi-Fi network your information is out there. A hacker can see what sites you are visiting and they can collect your personal information.
Ever wondered how hackers are able to get credit card numbers and other information that they use to wreak havoc? They look for unsuspecting users on open networks. If you aren't using a VPN it may only be a matter of time before they collect your information.
So long as you don't have a VPN you rely on the most basic safeguards provided by your ISP. Express VPN is one way to make sure that each time you go online no one can see you or your information.
AES encryption is the best that there is to protect against intrusion. The encryption protocols offered by Express VPN can be tailored to suit a user's needs – they can choose higher speeds or higher security.
The software has a kill switch that can be activated in case normal protocols fail.
---





Netflix, Torrenting and P2P
According to a recent study 30% of users buy a VPN so as to get access to entertainment content. If this is your primary motivation ExpressVPN is an excellent choice for accessing different kinds of entertainment online.
One of the first things that users want to know about Express VPN is whether it can unblock Netflix. The answer is yes it can. Once it is properly configured you will see a list of shows and films that aren't offered on regular programming. The VPN has kept up with Netflix's ever tightening security protocols. We hope it will continue to.
However, not all ExpressVPN servers are compatible with Netflix. You will only be able to stream if you are connected to servers in the US, UK, Canada and the Netherlands.
While the company doesn't directly acknowledge torrenting, it doesn't discourage it either. The VPN offers high grade encryption and unlimited bandwidth so users can access torrent files and download the content of their choice.
File sharing is possible with this VPN service because of the high bandwidth and fast speeds.
---





Support
Many VPN companies fail when it comes to customer support. They design an excellent product and host it on world-class servers but they are not available when clients need them.
Express VPN is different – it has one of the best customer support platforms of any VPN. It has a live-chat feature that is available 24/7. In other words, you can connect to a human if you run into problems. The support team is well-trained on different aspects of the software and they can answer a variety of questions.
The company also offers a contact form on the website as well as an email address. Support is available throughout so users are usually able to get answers within the hour.
The ExpressVPN website has a comprehensive Troubleshooting Guide and a Set Up Guide which gives step-by-step instructions on how to set up your VPN and get it to work.
---





TOR access
TOR, or The Onion Router, is a different online experience altogether: it is designed for maximum security. So long as you are using TOR you can expect anonymity.
Because TOR has been associated with lots of shady activity there are some VPNs that don't allow access. Express VPN allows you to use the TOR network securely. You will have 2 layers of protection: that provided by Express VPN and the in-built protections of the TOR network.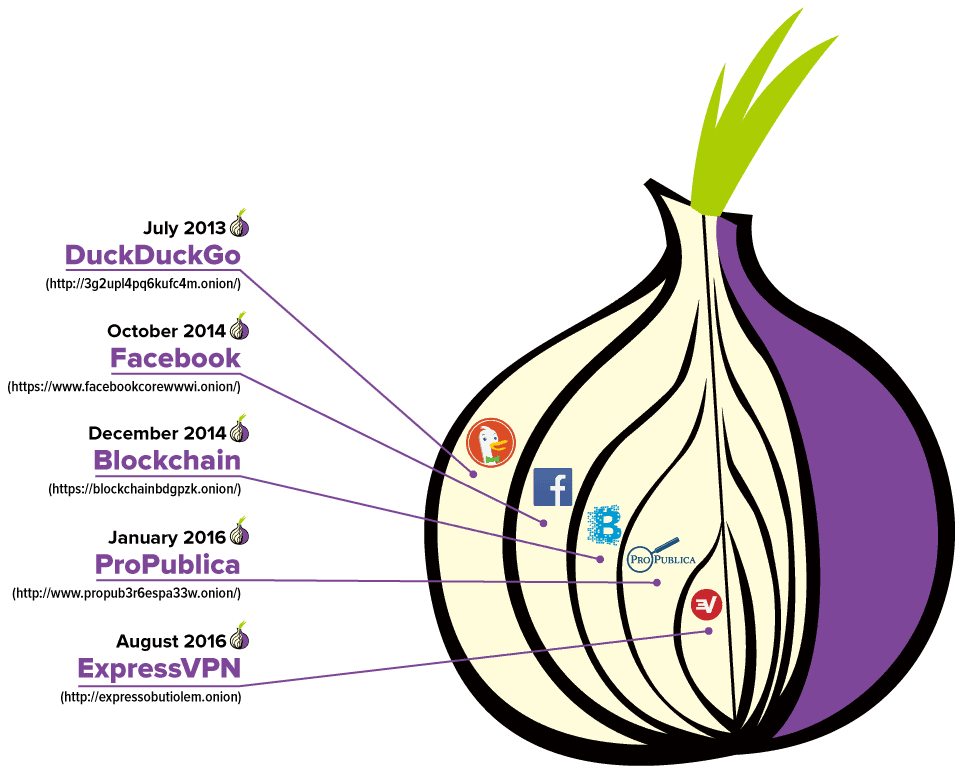 Any content that you download or upload on TOR will be completely secure with Express VPN.
---





Number of Devices
The average person has 3 or 4 devices that they use on the internet, so it matters how many devices a VPN can allow you to connect at once. In the beginning, a user could connect 3 devices on ExpressVPN but recent changes to the software allow you to connect up to 5 devices at once. All devices get the same level of protection.
While there are VPNs that allow you to connect 6 or 7 devices at the same time, none has speeds and encryptions like Express VPN. If You wish to find out more about connecting more than devices through routers read our How To Install ExpressVPN article.
---
What are the CONS of ExpressVPN?
No VPN is perfect, so what should you know before you buy Express VPN?
The most common complaint about Express VPN is that it is almost too anonymous – there are no phone numbers listed on the website and you cannot find their physical location. This is understandable; a VPN company should be hard to get to.
---
ExpressVPN Pricing
You may find the pricing of this VPN listed among the cons but we don't agree. When it comes to VPNs you get what you pay for. While Express VPN isn't cheap, it offers features that are well worth paying for. It comes in 3 packages:
$12.95 per month for a monthly subscription.
$9.99 per month for a 6-month subscription.
$6.67 per month for a 15-month subscription (+ 3 months free).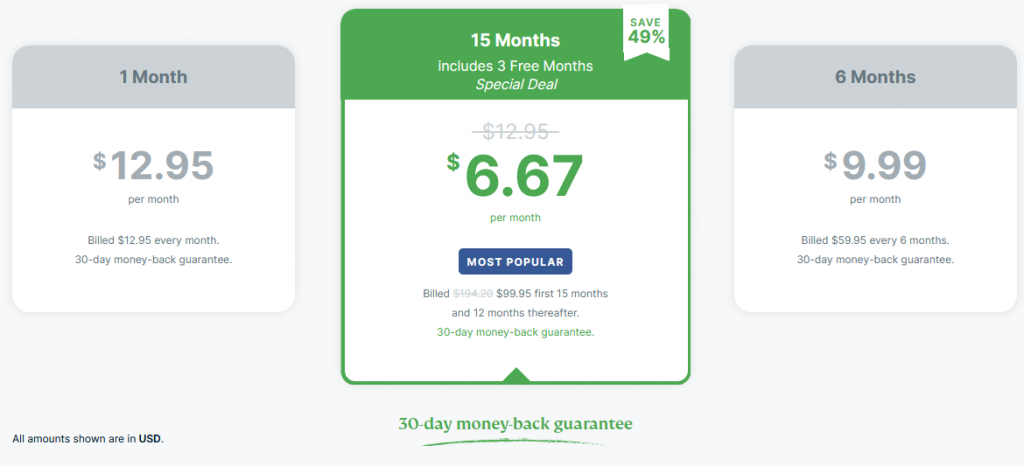 Everyone gets a 30 day money back guarantee.
---
Do we recommend ExpressVPN?
The answer is a resounding YES. If you are new to VPNs or if you have tried others that haven't worked we recommend that you give Express VPN a try. It provides a high level of anonymity, it is fast and you can access entertainment content easily.
That is not to say that it is perfect. Some people aren't happy about the fact that it is impossible to contact the company by phone, but this is a deliberate measure. You may see a few complaints about speed but remember the speed of a VPN is affected by the device specs as well as distance from the server you want to use.
Express VPN is definitely one of the best that we have tested and we recommend it as one of our top products.
30-Day Money Back Guarantee
---
ExpressVPN User Reviews
An anonymous reviewer likes the service but thinks they can do better when it comes to renewing subscriptions:
"When subscribing to the service, you may use a slew of payment methods including Bitcoin and other digital currencies along with other traditional payment methods. However, when it is time to renew you subscription, you are only allowed to use a credit card or debit card and it cannot be a prepaid credit card without a name."

Dave, in China, likes that Express VPN keeps him anonymous from the authorities:
"I can watch YouTube and Netflix with decent quality. Torrenting is fine; I get 60-80% of my normal speed if I'm going through the closest accessible node (Hong Kong). I highly recommend it for anybody traveling to or living in China."