ExpressVPN For China: How To's & Troubleshooting Tips
Read Review
View Listing
Editor Rating:





User Ratings:





(12)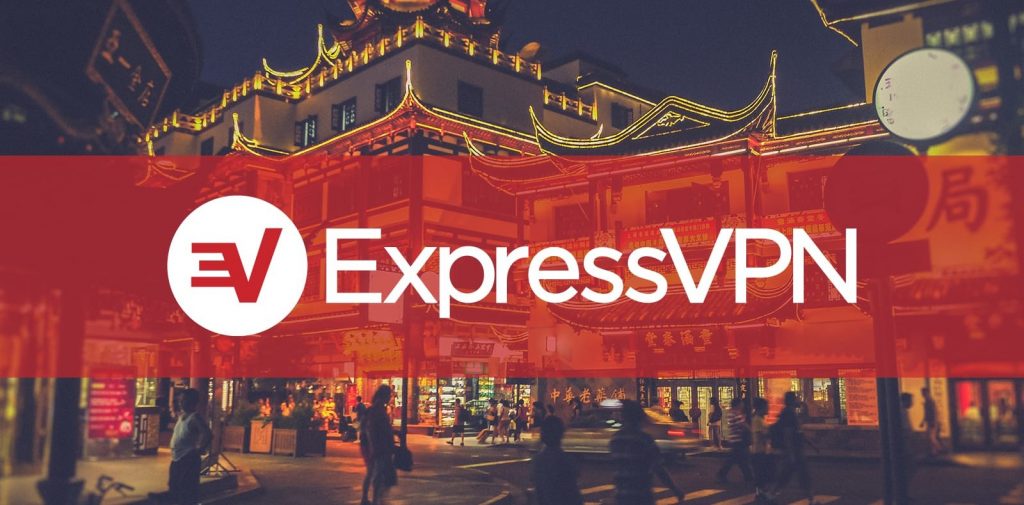 ExpressVPN China: How to install and get it to work on all your devices…
Most VPNs, even some of the best ones, do not stand a chance when confronted with the Great Firewall of China.
Unless you have a good VPN in China, reaching the outside world is virtually impossible. The government blocks out all websites that they don't deem ideal for its citizens to visit, including everyday ones like Facebook, Google and Twitter.
It uses the Great Firewall of China, which is the world's most complex and advanced censorship technology. It is monitored all the time to find and eliminate the different methods people are using to bypass censorship.
One of the things the Great Firewall of China is very good at detecting is VPN servers.
Only VPNs that use the most complex and advanced protocols can keep their servers hidden from Chinese sensors. ExpressVPN China is one of them. It uses security features like DNS, IP, and WebRTC leak protection, server obfuscation, an automatic kill switch and others to allow users to freely access the internet.
However, it's not as easy as visiting the ExpressVPN website and downloading the software onto your device. For one thing, you cannot access the website once you are inside China.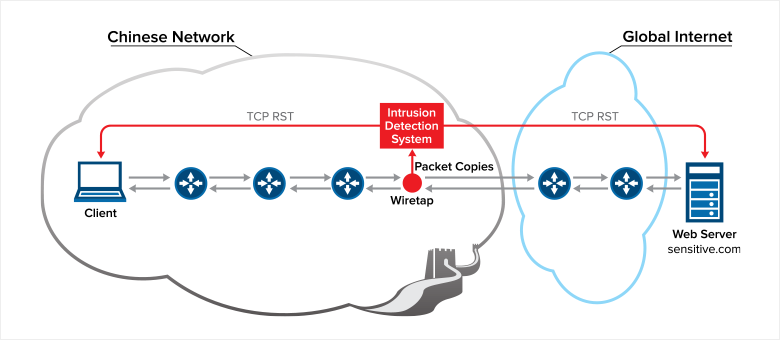 If you want ExpressVPN to work in China, there are certain steps you have to take.
This article takes you through how to install and use ExpressVPN in China and tips to make sure you experience minimal downtime.
But first, let's have a quick look at how this VPN works in China.
---
How Does ExpressVPN Work in China?
Some users are skeptical; if so many VPNs cannot work in China, how is it that ExpressVPN allows users to connect to any website?
We have already mentioned that the company uses some of the best security measures in the industry to keep users anonymous. These include military-grade encryption and an automatic kill switch that shuts down your internet connection in case of a dropped VPN connection.
But that's not all. The company doesn't have any servers in China. It doesn't have to comply with the endless rules and regulations the country has in place for data companies.
Users connected through a series of servers around Asia. They are in Hong Kong, Japan and other Asian countries. These servers are obfuscated, which means they can hide VPN use.
You can click this link to learn more about how ExpressVPN works…
---
How to Install ExpressVPN in China
Important Note: The fastest way to install ExpressVPN for use in China is to get it before you get into the country. Download it on all your devices before you arrive.
If you aren't able to do that you can still use the ExpressVPN mirror site, but this is an unreliable method. As all mirror sites do, it changes all the time. Also, Chinese authorities have become very good at cracking down on mirror sites, so you may not gain access.
Step 1: Subscribe to the VPN from the ExpressVPN site
You may see this represented as the ExpressVPN mirror on some sites. It's all the same thing; it leads you back to the main ExpressVPN site.
There are 3 main packages on offer, as well as a 30-day money-back guarantee. Choose the one that works best for your pocket.
With VPNs, it usually makes more sense to buy longer subscriptions as they come with substantial discounts.
Step 2: Download and install the VPN app onto all your devices
Visit ExpressVPN and download the software onto all your devices. Put it on every device that you plan to use to connect to the internet while in China. This includes your phone and tablet.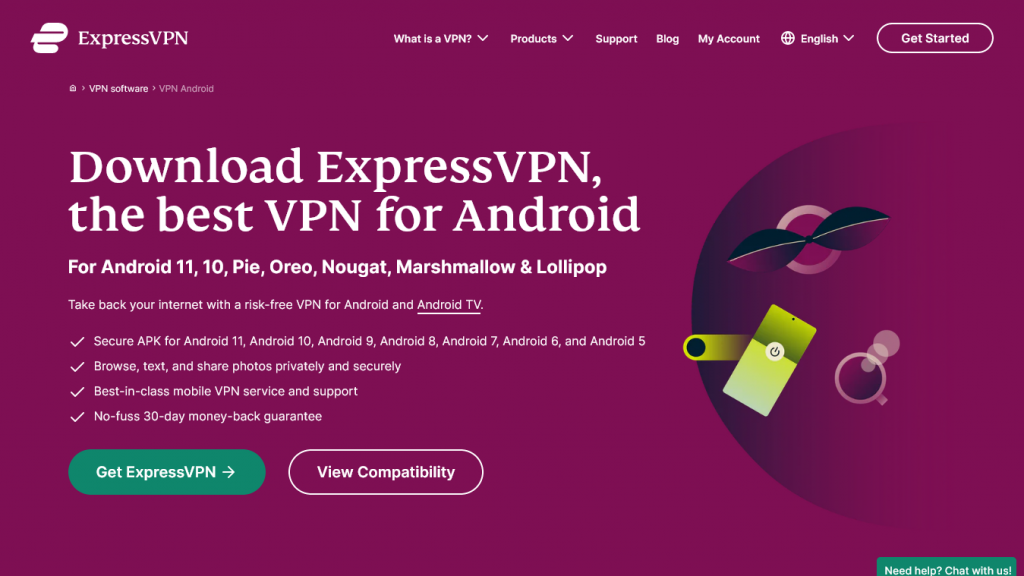 Enter your username and password when prompted.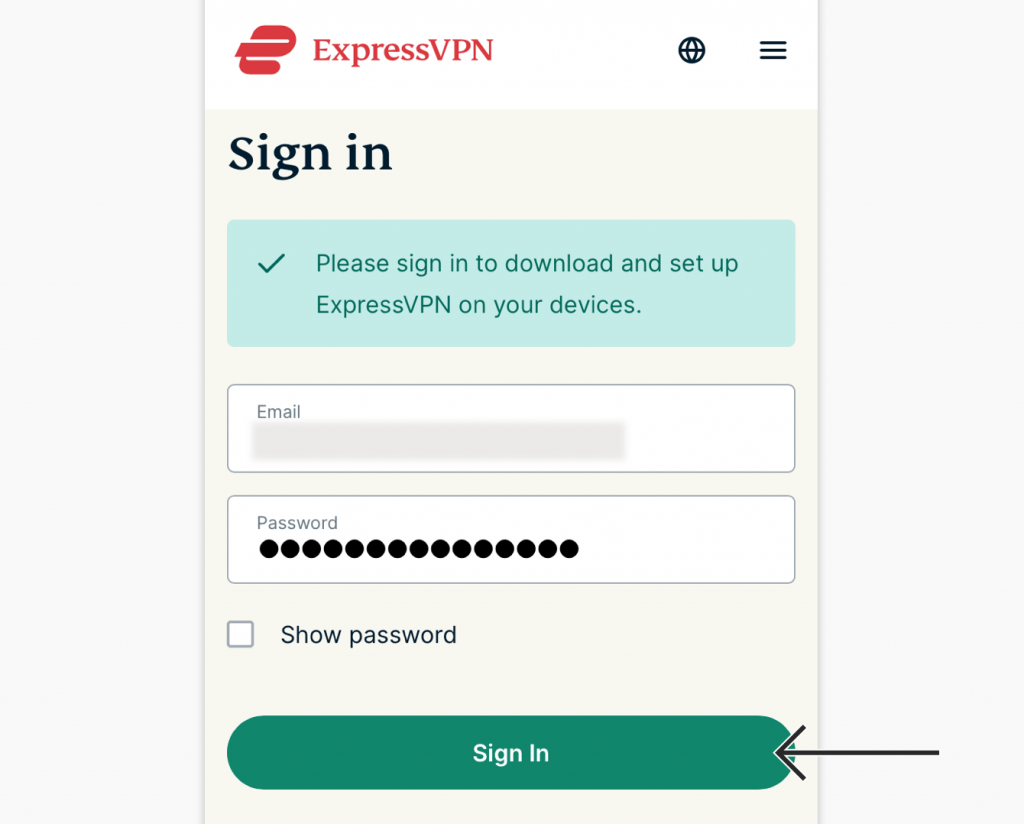 Click on "Settings" and configure the software to give you maximum protection. Save the new settings.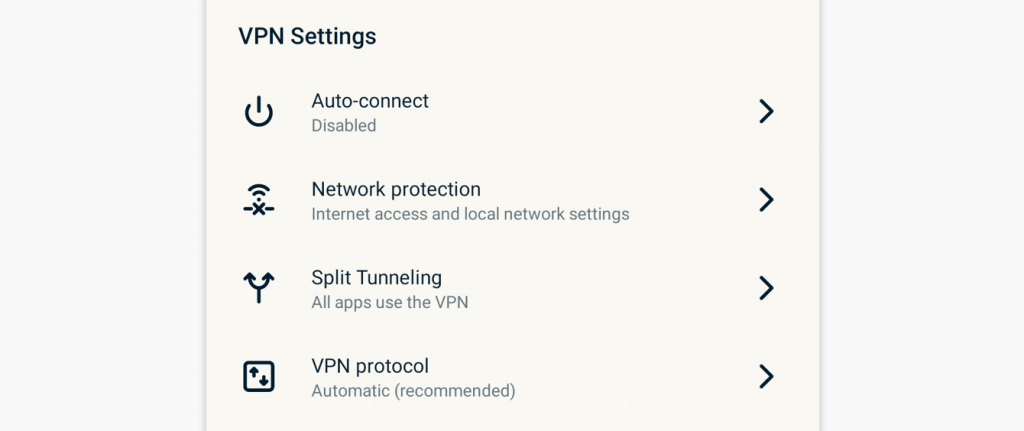 It's now time to choose a server. You can choose any server from anywhere in the world. If you choose a server and notice that it's slow or doesn't connect, choose another.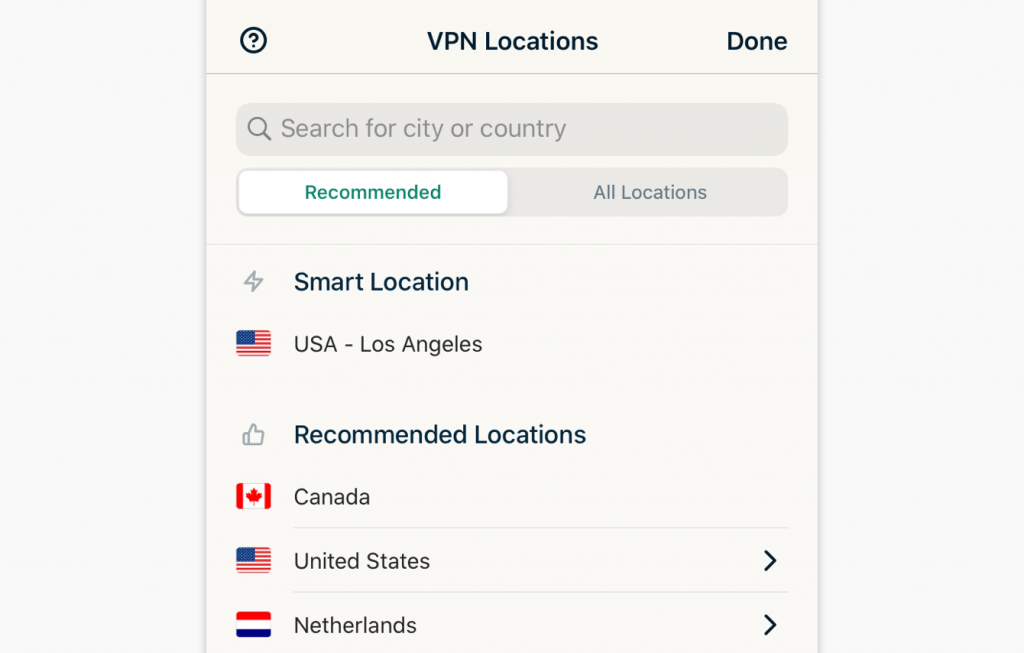 ---
How to Use ExpressVPN in China
You don't need to have a special setup to get ExpressVPN to work in China. All you need to do is download the app outside China and then connect to a server. However, there are certain important settings you should set up before you start using it.
Connect your device through ExpressVPN every time you turn on your device. To do that, go to "Options" and allow "Launch ExpressVPN on Startup". You can make sure your device is completely secure by also enabling "Connect to the last used location when ExpressVPN is launched".

Enable the Kill Switch – go to "General" in Settings. Under "Startup", you'll see "Network Lock". You activate the kill switch by clicking on "Stop all internet traffic if the VPN disconnects unexpectedly".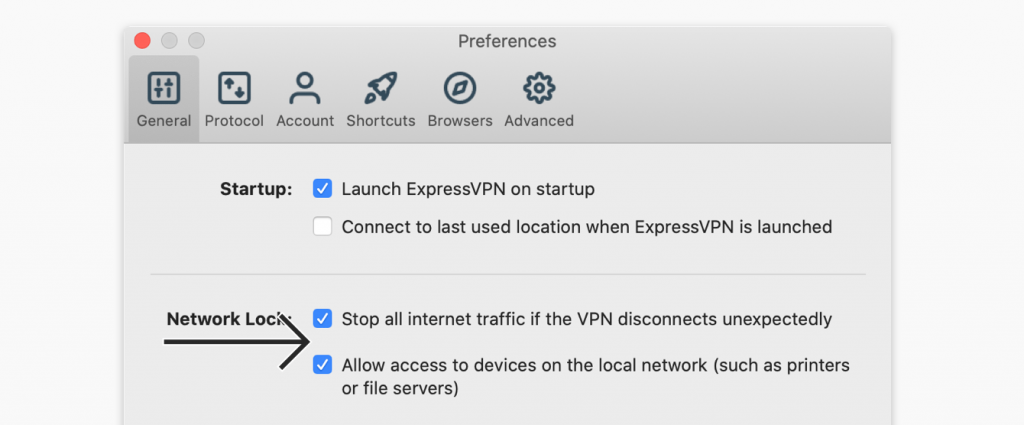 Activate the DNS protection – go to "Advanced Settings" and enable "Prevent IPv6 address detection while connected" and "Only use ExpressVPN DNS servers while connected".
Your ExpressVPN connection for China is now completely secure and you can visit any website you want.
To ensure fast speeds, connect to one of the following servers: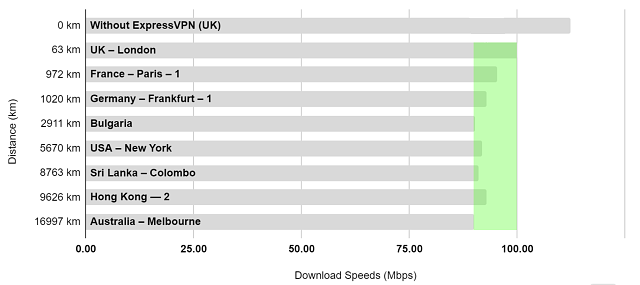 ---
Common Problems With ExpressVPN China & How to Solve Them
Sometimes ExpressVPN will have trouble connecting. Here are common solutions that are known to work:
Set the VPN protocol to automatic – go to "Settings" and click on "Protocol". Select automatic so that the VPN can always choose the best protocol for you to use.
Give the VPN time to complete the connection request – sometimes this can look like it's taking a long time. Allow the process to complete before you try again. It can sometimes be caused by a slow internet connection.
Reconnect the VPN – if you connect to a server and it's not working, turn ExpressVPN off and on again.
Clear your browser cache – this helps bypass blocks that may block you because they have your location data. It will also clear your history in case you sent too many requests to a website.
Talk to customer support – if you try all these things and still aren't able to connect you can get in touch with customer service.
---
FAQs
Is it legal to use a VPN in China?
The quick answer is no; it is not legal to use a VPN in China. The government outlaws the use of VPNs and does quite a good job of blocking their servers. A handful of VPNs are licensed to operate, but they don't allow unfettered access.
The use of ExpressVPN in China isn't legal, but the security protocols for this particular VPN ensure that users stay under the radar. No tourist has ever been arrested or penalized for the use of ExpressVPN or any other VPN.
Is there a mirror website for ExpressVPN China?
No, there isn't. They appear but they are taken down very fast. This is why it's a good idea to download and install ExpressVPN before you arrive in China.
Can I use ExpressVPN China on a router?
Indeed you can, and it is a good idea. Remember ExpressVPN allows only 7 simultaneous connections, so installing it on a router allows you to use a single ExpressVPN license on as many devices as you like.
What is the Great Firewall of China?
It is a series of complicated algorithms that block internet users from certain websites. It prevents access to lots of everyday websites like Google, Facebook and Twitter and it also blocks access to media websites.
The wall is highly made up of advanced protocols and is updated all the time by the Chinese Government, so it's hard to get around without the use of security software like ExpressVPN.
What websites are blocked in China? Can I use ExpressVPN to access all of them?
The table below contains a list of popular websites and apps that are banned in China, and ExpressVPN will give you access to all of them.
Blocked Websites

Blocked Apps

Google Products
Youtube, Search, Images, Maps, Docs, Calendar, Drive among many other Google products…

Western Media
New York Times, BBC, Financial Times, Wall Street Journal, Reuters, CNN, TIME.

Social Media
Whatsapp, Instagram, Facebook (And Messenger), Snapchat, LINE, Telegram, Signal, Twitter, Pinterest, Tumblr, Flickr.

Streaming Sites
DailyMotion, Vimeo, Twitch, Periscope, Pandora, Spotify, Soundcloud

Search Engines
Google (text and voice), Amazon (Alexa), Wikipedia, DuckDuckGo

Misc. Sites
VPN Websites, Porn Websites, Politically Sensitive Sites
*Including all apps related to the websites
---
Conclusion
Whether you are visiting China for a short period or are moving there for work or business, you need access to the outside world. Unfortunately, the Great Wall of China blocks anyone within the country's borders from accessing websites that we all use every day.
ExpressVPN China is one way to bypass these restrictions. It hides your location, your identity and also scrambles your data so government trackers cannot see what websites you visit.
It's easy to install and use, and the company offers good customer support for users in China.