10+ Best Email List Cleaning Services & Software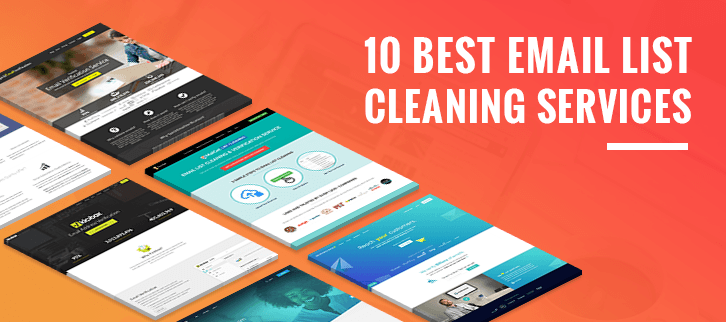 ---
People often ignore the aspect of email list cleaning and think it's a secondary thing to be dealt with.
However, email list cleaning should be the first and foremost step towards driving your email marketing campaigns.
You already know, email marketing is one the quickest ways to reach your target audience without spending much. The more subscribers you have the more profit you can make from your list. But in email marketing, not only the list size but list quality also matters.
By list cleaning, you can simply validate your entire email list all at once. This validation will throw out all the junk and incorrect emails out of the entire list. So, you can then direct your efforts to the valid and active email ids. Of course, you'll be saving not just your money but also efforts and most importantly, the server's reputation!
Now, we are here specific about the server's reputation because if you receive higher number of bounce rate of your sent emails then the reputation deteriorates. This deterioration leads you sent emails to the spam folder overtime. But if you do your list cleaning before sending the mails then you'll save the mails from sending to an invalid or dead account.
Finally, you have to check the validity of the email addresses and remove the bad emails to increase the performance of your email campaign performance by protecting your email server domain from getting blacklisted.
Read our the following posts and get to know more about the best list cleaning services 
There are many email list cleaning services out there. Selecting the one that ensures your success in email marketing is very important.
Continue reading to find out the 11 of the best and cost-effective email list cleaning services.
---
Quick Glance At The Best Email List Cleaning Services
The Best Email List Cleaning Services
Compared (in full)
Check all the services in detail as per your needs and choose service wisely – by the end, you'll know exactly which one is the right option for you.
MailGet list cleaning provides an easy and super affordable inbuilt email validation service to increase your responses, subscription rate and delivery rates. It removes all the invalid, spam, incorrect and suspended emails from your list to enhance the performance of your email campaigns
---

---
Key features of MailGet List Cleaning:
It verifies the MX records for the email domain and the basic rules of popular ISP'S to gives you true and correct results.
It matches your bounce, spam and, suspended email list and deletes them.
Handles issues related to syntax errors, duplicate and improperly formatted email address.
It helps you to find mistyped email addresses to enhance data quality and also prompts users to correct them when they go for subscription or signup process.
Detects all role account emails such as [email protected], [email protected], [email protected], etc. and removes them.
It compares your entire email list with bounce file containing more than 100 million bounces and removes the affected ones.
It detects and removes all those temporary or junk email address which are used for one-time usage during sign-up.
After trying out all the email list cleaning services, I found MailGet as one of the finest software for cleaning the list. The exclusive features has made it possible for you to get your cleaning job done accurately and at an affordable price. The plans start at $4 for 1000 emails and stretches to 10 million emails for $2899.
---
Pabbly Email List Cleaning is trusted by over 17000 organizations for their real-time email verification and email cleaning service. They identify invalid, inactive and incorrect email addresses from your list to protect you from going banned or labeled as spammer.
---

---
Key features of Pabbly Email List Cleaning:
It provides seamless integration into platforms like WordPress, Contact Forms, CRMs, Mobile Apps, POS Terminals and more.
Uses real-time verification to offer the highest accuracy.
Cleans 10000 emails in as quickly as 3 minutes.
It can handle any sized list in a go.
It offers 97% delivery guarantee and removes 99.9% of all bounced emails from your list.
Make sure that your data is secure and viewable by you only.
The cost per email is $0.002 for up to 10000 emails.
---
InkThemes Email List Verification is an email address verification service that makes sure that your emails are sent to real users. It helps you to separate the low-quality email addresses from high-value contacts. Further, it protects your server's reputation, increases your open rate and saves your money.
---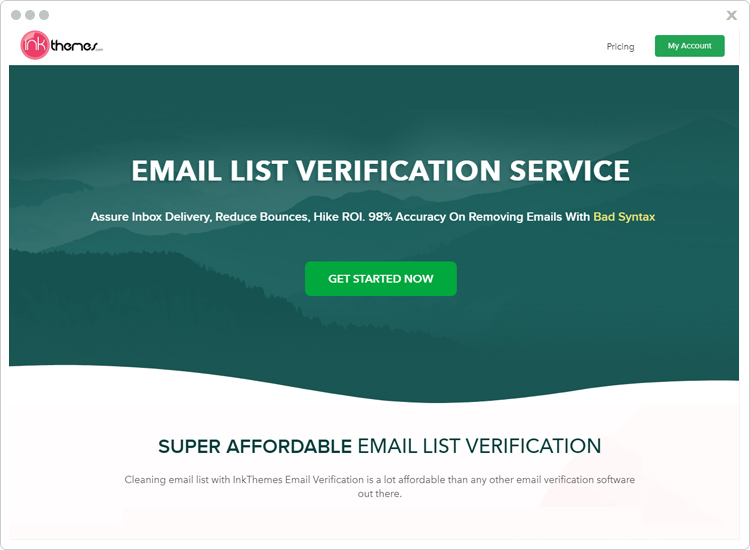 ---
Pricing:
Inkthemes Email List Verification offers you a number of pricing plans as per the number of emails you want to verify:
To start with, you can opt for a $4 plan which verifies 1,000 emails.
Next, you can also go for $20 plan for verifying 10,000 emails.
For higher plans, you can purchase $159 for 1,00,000 emails.
There are other plans as well that suits your requirements. So you can have a look at the pricing chart of the service.
Key features of InkThemes Email List Verification:
Drop your contacts into the InkThemes Email List Verification interface to quickly verify and validate your email lists.
It does recipient authentication by MX Record Validation to ensure that the user owns the email address they provided.
Uses real-time API to verify the email addresses within your application before they enter your database
With Greylisting checker, it identifies deliverable, undeliverable, unknown and risky email addresses in your list and separates low-quality addresses to ensure your emails are sent to only high-value ones.
---
BriteVerify provides real time email address verification solutions to improve deliverability, email list quality, and performance of your email marketing. It revolutionizes the way you collect your data through BriteForms which provides secure form protection, real-time validation and detailed form metrics.
---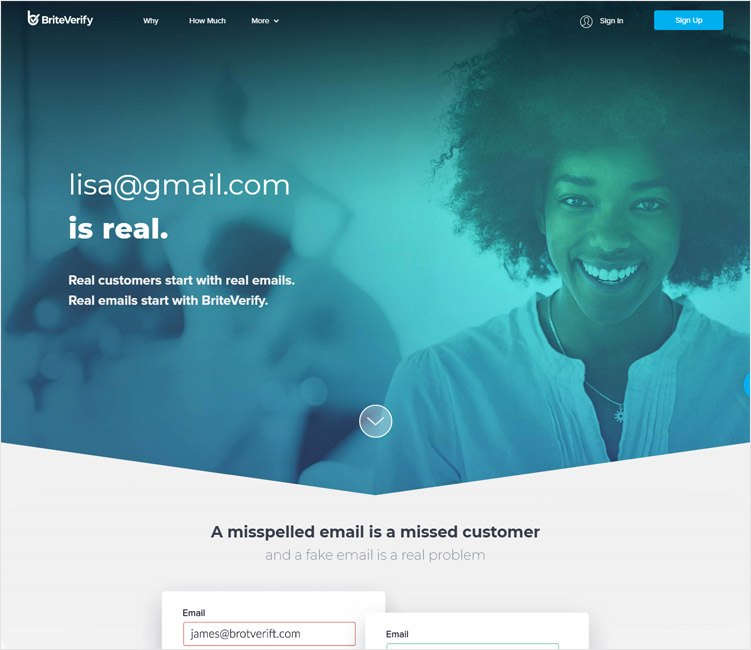 ---
Key features of BriteVerify:
Improves email deliverability and reduces your bounce rate by 98%.
Drag and drop your email list or import it from your ESP (Email Service Provider) to BriteVerify to clean and verify your list in a single click.
It controls and secures your data collection form through BriteForms to eliminate email mistyping mistakes and fight form spamming.
BriteForms integrates seamlessly with your existing form with simple cut and paste installation.
Real time API prevents bad email addresses from entering your system.
It provides 24/7 in-app support and online knowledge base to help its users.
It charges $0.01 per email up to 250,000 emails. Its price is proportional – the more emails you add the less you have to pay.
---
TowerData is one of the leading email cleaning service providers. It provides a fast, secure, accurate and easy-to-access Email cleaning service to remove bad or fraudulent email addresses from your list leading to higher clicks, opens and conversions.
---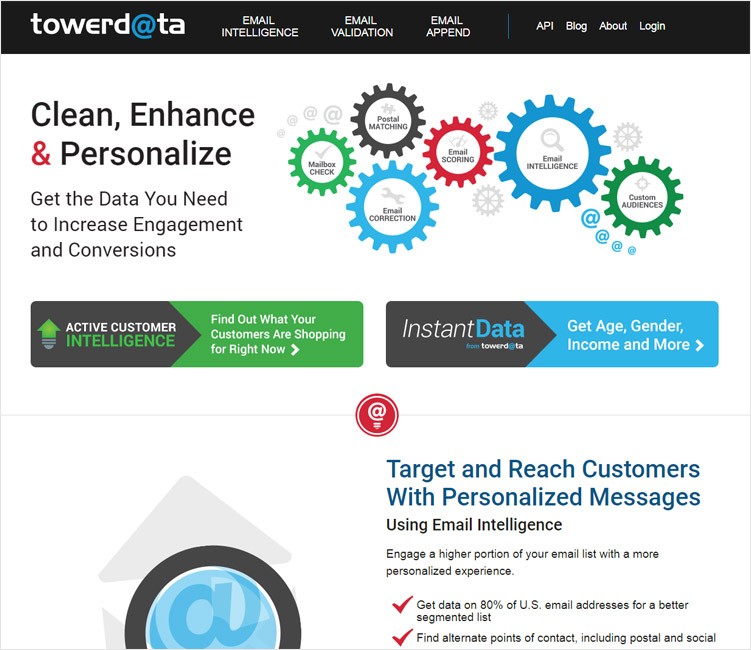 ---
Key features of TowerData:
Removes spam trap, honeypots, disposable emails and bots to maintain a clean list.
Corrects misspellings, typos and prevents data entry errors. It corrects up to 15% of your invalid email addresses to save your lost leads.
Verifies the status of a domain multiple times to provide the most accurate domain validation results.
Checks mailboxes in real-time by using sophisticated technology and dedicated IP addresses.
Provides 30 email validation status codes for transparency and resolving data collection problems.
It offers Email Activity Metrics (EAM) to help you know how active an email address is.
The cost goes to $0.01/query for up to a maximum of 990000 emails. Also, it offers a pay-as-you-go-service where the rate decreases as you add more emails.
---
QuickEmailVerification is a quick, reliable and easy-to-use email verification service that offers bulk as well as real time verification. It can scan and validate thousands of email addresses in a few minutes and provides you a detailed report. It improves the two key aspects of email marketing- email open rates and deliverability.
---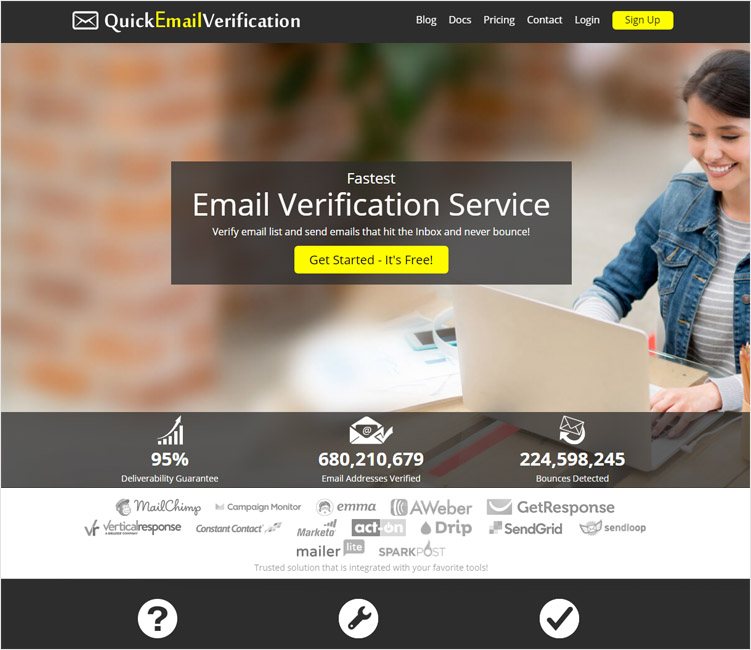 ---
Key features of Quick Email Verification:
Verifies email addresses against a number of different validation such as RFC syntax checking, deep level SMTP testing of user inbox existence checking.
You can perform bulk email verification by uploading the list of email addresses in CSV file.
You can perform real time verification by integrating REST API into your website or application.
It integrates with many reputable Email Service Providers (ESPs) like MailChimp, GetResponse, Emma, Campaign Monitor, Aweber and more.
You can view the detailed metrics of your verification results.
The pricing plan starts at $4 (one time) for 500 credits. It offers to pay as you go service.
---
Purelist is an online tool to deeply clean your existing email lists by identifying and eliminating bad addresses, duplicates, dead emails, spam traps, seed, honeypots and disposable emails. It ensures increase in deliverability and reduces bounce risk and email marketing costs.
---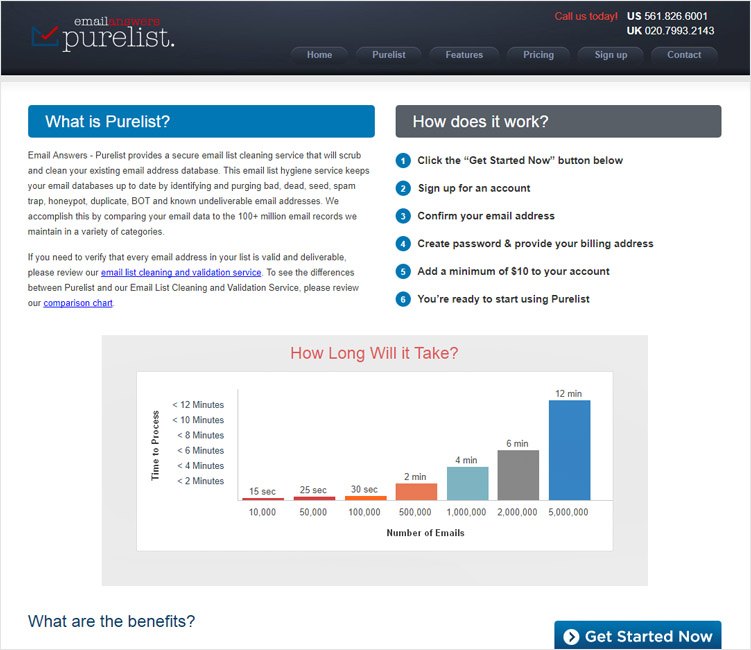 ---
Key features of Purelist:
Removes duplicates, syntax errors and improperly formatted email
It removes role accounts such as [email protected], [email protected], [email protected], etc.
The keyword scrub removes words like junk, spam, abuse etc. from the list.
Runs a bounce file compare to compare a list of 100+ million hard bounces with your list and helps to remove them.
Compares and removes BOT, spam seed, honeypots and blacklisted domains/emails from your email addresses' list.
Removes all temporary and junk collector email addresses that are used for one time signup.
The price starts at $10 for up to 100,000.
---
BulkEmailVerifier is another leading email address validation service provider that offers fast, reliable and secure email verification. It is a SaaS serivce so there is no software or install is required. You can simply login, upload your email address list and BulkEmailVerifier starts working.
---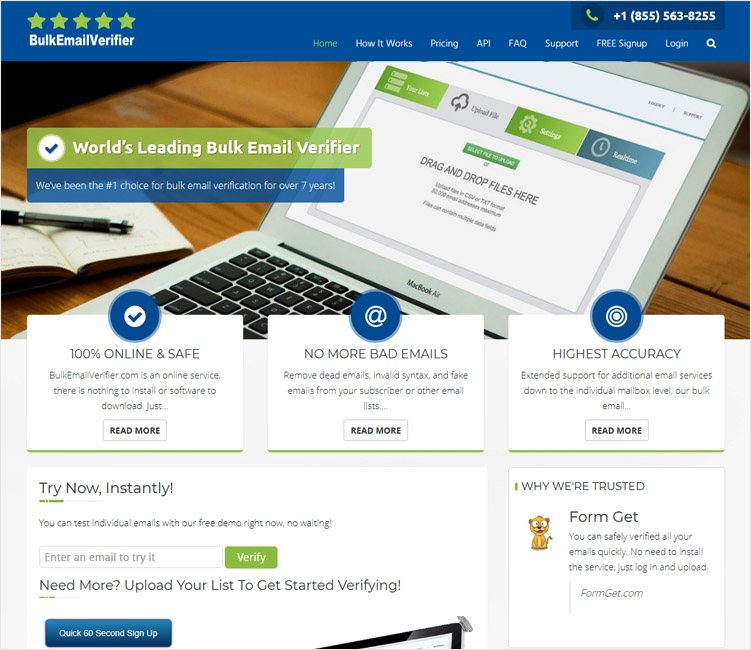 ---
Key features of BulkEmailVerifier:
Removes invalid syntax, dead emails and fake emails from your email lists.
It supports batch files in CSV or TXT formats.
It can verify over 100000 emails in an hour.
Email API offers a real time email validation to your website, products or service.
It has implemented Microsoft Trustworthy Computing guidelines to guarantee data security.
The pricing plan starts from $25 for up to 3000 emails.
---
Edq provides the most comprehensive email verification solution to help you to connect with your customers more effectively through accurate and clean data. It instantly identifies the validity and deliverability of your email list to preserve your sender reputation and maximize ROI.
---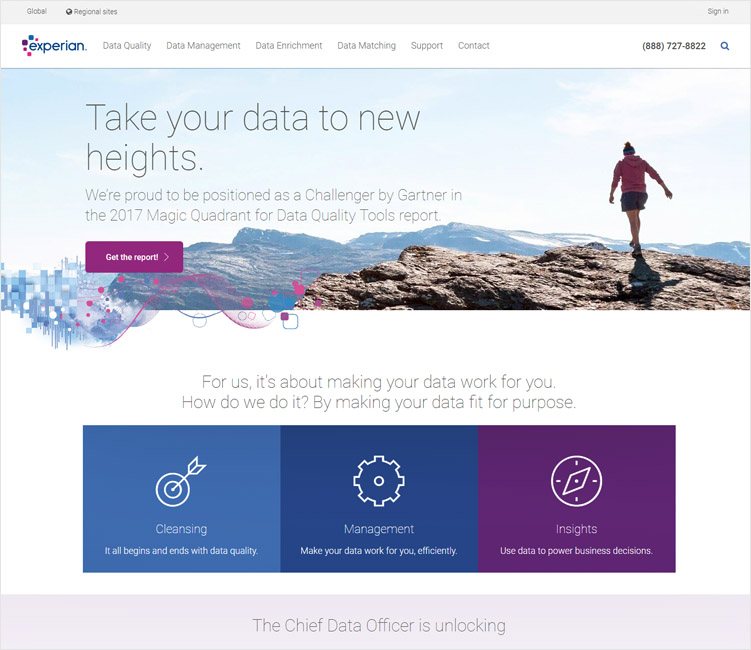 ---
Key features of Edq:
Through real time API, it offers a hosted email verification service that identifies invalid emails in real time.
It detects illegitimate and disposable domain.
Helps you to catch mistyped email addresses and also prompt your customers to make corrections.
It corrects potential typos to make sure you collect a deliverable email address.
You can receive a customized data quality report for your uploaded list.
It verifies on popular email domains like Gmail, Yahoo, Hotmail and more.
Get fast and reliable results in less than 500 milliseconds.
It ensures that your data is always secure and protected.
You can enjoy flexible billing option such as pay-as-you-go. It pricing starts at $100 for up to 9000 emails.
---
Email List Verify is a cloud-based email verification solution to remove hard bounces and email traps from your email lists, and keeps your list fresh, clean and effective. It protects you from penalties and helps you to run an effective email marketing campaign.
---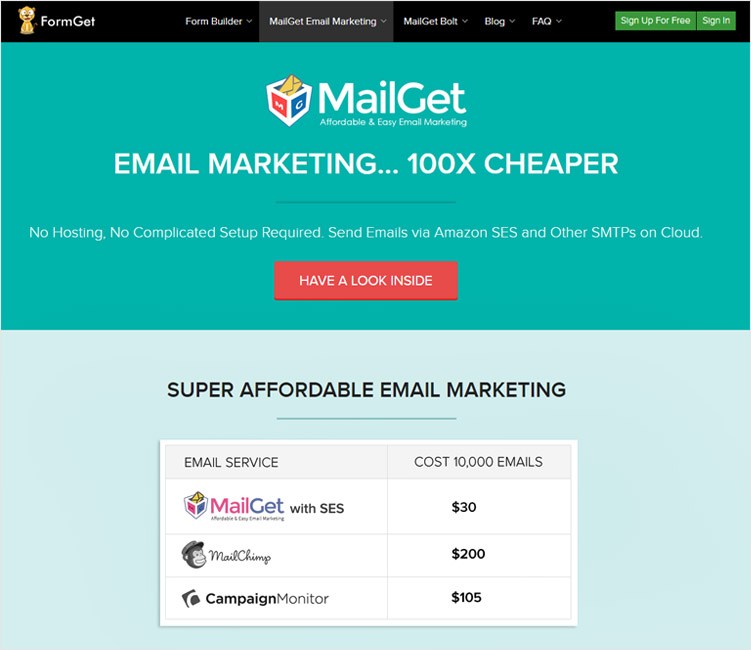 ---
Key features of Email List Verify:
Removes all duplicate, invalid and inactive email addresses.
With real time API you can verify emails with your website or application.
Verify single or millions of emails in one go using API.
It matches all the email lists with spam-trap indicators and cleans them.
Validates the mx records of mail-transfer-agent (MTA).
Scans high-risk keywords in your email list.
Syntax verifier instantly removes emails containing invalid syntax.
It offers pay-as-you-go packages, starting from $4 (one-time) for up to 1000.
---
11. XVerify – Intelligent Email Verification
XVerify has established themselves as the industry leader in the email verification space. They are one of the very few providers you can call and speak with an email deliverability consult at any time. Considering their multiple locations in the US, you will not find a more trusted provider to verify your emails.
Xverify is CERTIFIED in the EU-U.S. PRIVACY SHIELD FRAMEWORK and SWISS-U.S. PRIVACY SHIELD FRAMEWORK. Xverify allows clients to request a Data Processing Addendum as part of their GDPR Compliance.
---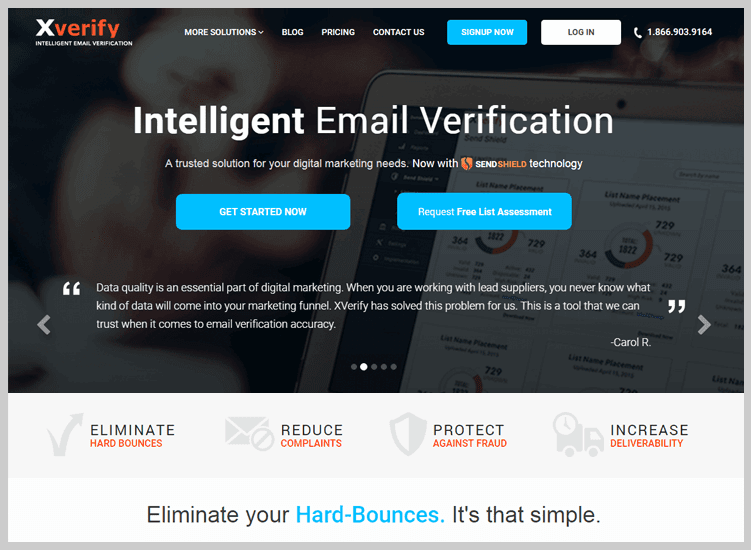 ---
Notable features:
Xverify offers the most impressive email verification platform in the marketplace. They include:
Email verification and hygiene "All in One" – Xverify's process will simultaneously identify hard bounces, high-risk emails, disposable emails, emails linked to online fraud, complainers, and numerous other threats.
Reporting – Xverify's user interface allows for detailed reporting and analysis of your results.
ESP integration – Xverify has integrations with nearly every major ESP.
Real-Time and Batch Processing – Xverify's API can instantly validate emails, as soon as they are collected on web forms in real time. There batch processing can verify email files ranging in size from 10 records to over 100 million records.
Security and Accuracy – Xverify's offers the highest accuracy rates in the space at over 98%. They are also are the most secure and trusted source to send your data to.
Pricing –
Starts at under ½ of a cent for 50,00 verifications. Pricing goes down to under 1/10th of a cent for higher volumes.
---
Conclusion:
After going through these email list cleaning services, hope you will find the best cleaning service provider for yourself to improve your email reputation, increase your email deliverability and overall performance of your email campaigns. Choose one wisely and get what you pay for.