4+ Email Enrichment Tools: Fetch Leads Details In Blink Of An Eye
Not long ago, it was impossible to gather useful information about an individual. But in today's technological world, everyone is connected through social media networks. These networks have become fertile grounds for information.
To get this information you need certain tools. One of the best is email enrichment software.
Email enrichment tools help you to dig into the personal and professional profile of a person. You only have to enter a person's email address, contact number or any other details to get a complete summary of their information.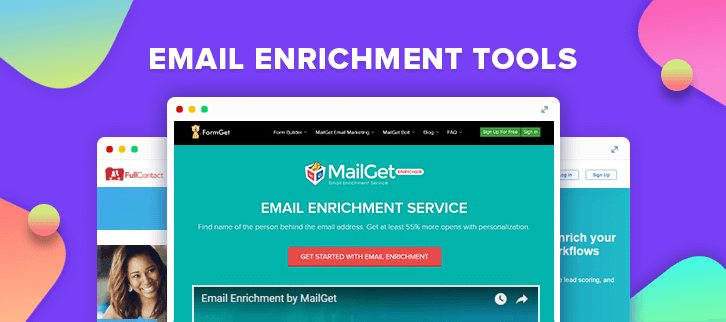 To make your work hassle-free, we have compiled a list of the best email enrichment tools available today.
With these tools, you can get various details about a person such as social connectivity, location, job history, occupation, working status, relatives details, etc.
A Quick Comparison Between Best Email Enrichment Tools
Service
Price (Month)
Social Profiles
Profile Image Link
Email Id Status Checker
PeekYou
Contact Sales
Yes
No
Yes
FullContact
$8.33
Yes
Yes
No
PeopleLooker
$18.28
Yes
No
Yes
Clearbit
$99.00
Yes
No
No
Details collected using email enrichment software can be integrated to start online campaigns that are more precise and fully focused. It doesn't stop there; you can find out details about relatives, whether or not they have criminal-court records, their photos and other social network details.
All the enrichment tools discussed here have different features but they have API keys, provide authentic information, instant access, and insights into your audience.
That is why they are considered to be the best in their segment. Please read through the article and choose a tool that suits your needs.
Click on the following links for more information about email enrichment software:
---
FullContact is an outstanding email enrichment tool that allows you to obtain details by entering a person's email ID, contact number or Twitter handle.
You can upload a business card in .png or .jpg file format and get more information about a contact. FullContact allows you to sync leads across Google Contact, iCloud, Exchange accounts, multiple Google accounts and you can see all their details.

Pricing
Individual Plan: This plan is further categorized into three pricing plans:
Basic Plan is FREE. It allows you to organize contacts list, syncs with one account (Google, iCloud, or Office 365/Exchange), and you can store 1k contacts on a spreadsheet.
Premium Plan costs $8.33/month or $99.99/year. You can summarize up to 25k contacts on different platforms, sync with five different accounts (Google, iCloud, or Office 365 / Exchange), update lists of 500 contacts/week etc.
Team Plan costs $9.99/month or $119.99/year. You can share the address book of a client between team members. You can also scan 1000 business cards with the 14-day free trial.
NOTE – The Individual Plan can change from month-to-month, and it only filters data on Gmail.
Business Plan: The pricing is divided into three:
Trial Plan doesn't charge – its FREE. You can use this plan for small projects.
Small Business Plan is $499/month. Get complete 360° details of your users through APIs in real time. You can do 50,000 matches per month, data add-ons, get premium support etc.
Enterprise Plan is for batch file processing for professional services. It provides you with millions of matches and more. For pricing contact the sales team.
Partner Plan: Its pricing is split into two:
Developer Plan is FREE. You can use it to fetch 100 people's social network details or company matches per month.
Custom Plan has great features: you can add FullContact data to your mobile applications, commercial partnership, API's and more. For pricing contact the sales team.
Features
The data collected by FullContact includes a person's location, bio, age, social affinities, current job profile etc.
You are provided with FullContact API keys to integrate the software into your site.
FullContact searches over the public and private web once a month to see if any changes have occurred in a lead's profile. If there are changes you are notified.
This email enrichment tool gives you a dashboard through which you can fetch data for any lead with a few clicks.
---
Clearbit allows you to gather information (personal and professional details) just by entering person's email ID and domain. This tool claims that the data is accurate and legitimate.
You can integrate the software on your own site or other sites by using its advanced API keys. This helps you receive data through an email address.

Pricing
Segment Plan and API Plan: In this plan, you can fetch the details of 2500 leads for $199/month and 1000 leads for $99/month. For 1000 contacts you pay $199/month,  and for 25000 leads you pay $499/month.
Note: If you use marketing automation software such as Marketo and Salesforce, you pay $499/month.
Features
Clearbit classifies the details of a person on the basis of personal attributes (location, time zone, bio, avatar, site etc) and company attributes (domain aliases, UTC offset, raised funds etc).
The data collected by this tool is from around 250 public sources which confirms that it is accurate and authentic.
This email enricher tool updates information every 30 days.
It allows you to search personal and professional details on 85 unique data points.
---
PeekYou is one of the best lead enrichment software that you can use to fetch data by entering a name, username or contact number.
It delivers you details of social networks, public records, email ids, web searches, images etc. The data is accurate and instant.

Pricing
For pricing contact PeekYou.
Features
PeekYou is a reliable lead enrichment tool which converts a single piece of information into a refined profile.
It provides you the person's avatar fetched from different social networks like Facebook and Twitter so that you easily recognize them.
You can also get arrest records as well as driving infractions. The report includes details like name, contact information, driving and arrest records, photos and many more.
---
PeopleLooker is a smart, well-liked tool that is used to enrich email lists. You can find information by entering a phone number, email address and property details. It comes with many handy features and you can find whatever information you need as long as it has been uploaded online.
The reports you get contain information like names, criminal records, dates of birth, phone numbers and addresses, court records, relatives and more.
The only drawback with PeopleLooker is that it cannot be used outside the United States. If you run an international business this is not the best email enrichment tool.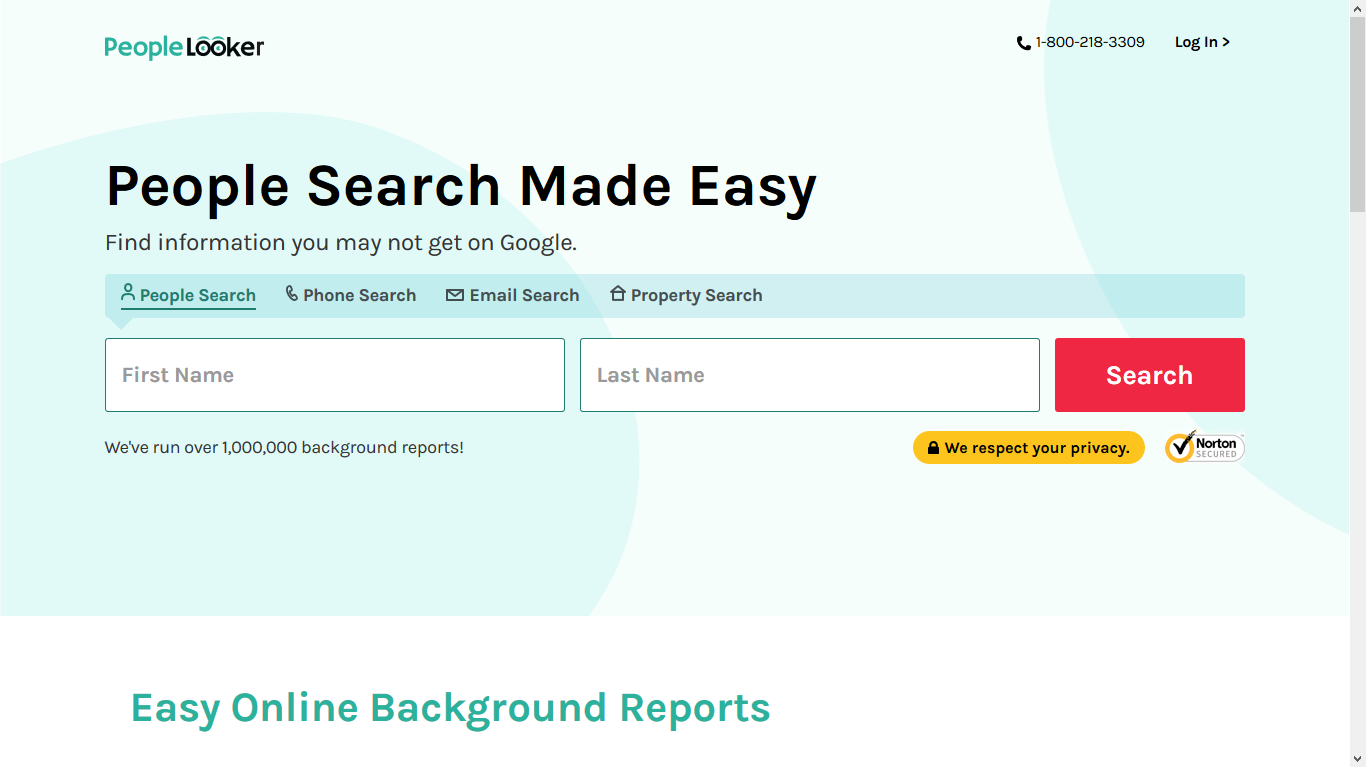 Pricing
A one-month membership costs $22.86/month.
A three-month membership costs $18.28/month.
For both plans you have access to unlimited background reports, unlimited contact information, unlimited phone hookups, unlimited email hookups, unlimited address hookups, unlimited criminal records and you can choose to be notified whenever there are changes in the report.
Features
You can get information in a matter of seconds by putting in the name of a lead. If you don't get the right contact you can refine the lead and search again. Results are directly downloadable in an easy-to-read report.
The site searches through all social media sites, top online sources and public records to bring you as much information as possible about each contact in your list.
The software has excellent customer service. If you need further assistance with a report or you need help doing background checks you can contact support 24/7.
It's very easy to use – you don't need to know anything about this kind of software to enrich your email list.
PeopleLooker is affordable.
---
MailGet Enricher is a web-based, lead-enrichment software that can be enabled to filter the details of your contact list. You only have to follow some of the basic steps and in return:
You will get a filtered and refined data list which will be directly sent to you on your email account.
It also checks the status of each email id, whether it is active (200 status) or not found (404 error).
MailGet Enricher is the only software that is low in cost and can filter any contact list, big or small.
This software is trusted and used by over 1200 companies globally including CISCO, ISKCON and AVAYA.

Pricing
The pricing plan of MailGet Enricher differs depending on the number of emails:
Starter Plan: This plan will cost you $4/month and allow you to fetch data for 200 emails. The data can be name, age, gender, occupation, etc.
Rookie Plan: For this plan, you pay $12/month and get information about 1000 emails. The information can come from social media profiles, police records and other web-based platforms.
Pro Plan: It's a very popular plan and allows you to fetch the details of 5000 emails at $20/month. The details include profile image links, bio and more.
Advance plan: This plan includes the details of 10,000 emails and costs $579/month. This plan is segmented and can go up to 1,000,000 email lists.
Features
You can upload data in bulk and in return, the data you get back will be in Excel spreadsheets or CSV format.
The data you get includes name, age, gender, location, occupation, photo, MySpace and more.
The data is from different social networks like LinkedIn, Facebook, Twitter, Yelp, Tumblr etc.
With this email enrichment tool, you can filter a person's data on more than 30+ unique parameters.
---
Conclusion
Above are some of the best email enrichment tools you can use to gather all the web-details of a lead. All you have to do is to use his/her email id, add it on the enrichment tool and get all the possible information you need for better marketing.
The details include: social media profiles, police records, occupation history, location history, family background and more.
After getting these details, you are able to focus only on those leads that are worthwhile.
Pick any of the above email enrichment tools to boost your email marketing strategy.
For queries and/or suggestions please leave a comment below.