The 6 Best E-Commerce Marketing Automation Software in 2022

Can eCommerce marketing automation take your business to the next level? Read on to find out.
When you open an online shop you have stepped into the arena to compete with the largest retailer in the world – Amazon.
Amazon has the biggest variety of products, a wide range of delivery options, tens of thousands of suppliers and all the resources in the world to crush you even before you get started.
Yet with all this, Amazon hasn't been able to keep eCommerce down. Many online marketers have turned to it because there is huge potential there, and if done right, it can bring in tens of thousands of dollars of revenue each month. What is the secret to success?
One of the things that these marketers are doing is using eCommerce marketing automation tools. These are tools that allow you to work faster and better to deliver the products your customers are looking for and provide a winning customer experience.
Before we get into the automation tools, let's take a moment to understand automation and the value it can deliver.
---
What is eCommerce Automation?
It is a process that uses software to complete various tasks in your online shop rather than doing them yourself by hand.
Some aspects of online selling require manual input, but there are many small and repetitive tasks that can be accomplished with the right software.
Automation introduces ease and efficiency into a business, and it also introduces consistency.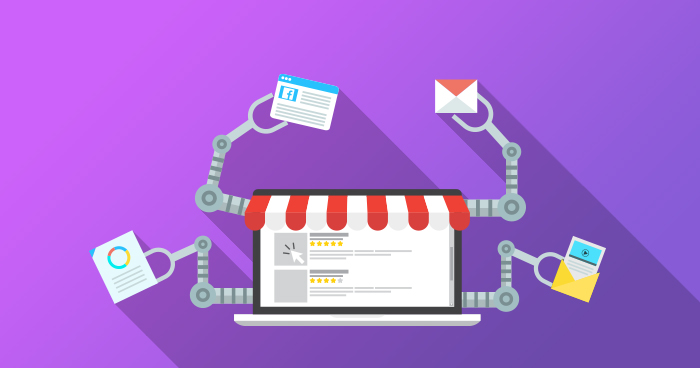 Here are some common examples of eCommerce automation:
New customers receive a welcome email.
All site visitors who left their email addresses receive a monthly email newsletter.
Emails about suggested items can be sent to customers who purchase certain products.
Suspicious orders are flagged for review.
Emails are sent out for all abandoned carts.
When inventory numbers reach certain levels, an email is sent to the supplier for replenishment.
These are just a few examples of processes that you can automate in your online store. There are many more.
How Does eCommerce Automation Work?
All automation is driven by smart software that reacts to input or feedback by users. It is artificial intelligence (AI) at a basic level. AI processes work by mimicking human actions to a certain degree, which is what an automation tool does.
A good example is automated emailing. Instead of sending out an email yourself each time a customer signs up, automation software does it for you. It can "see" when a customer signs up, which triggers the system to send out an email to that particular lead.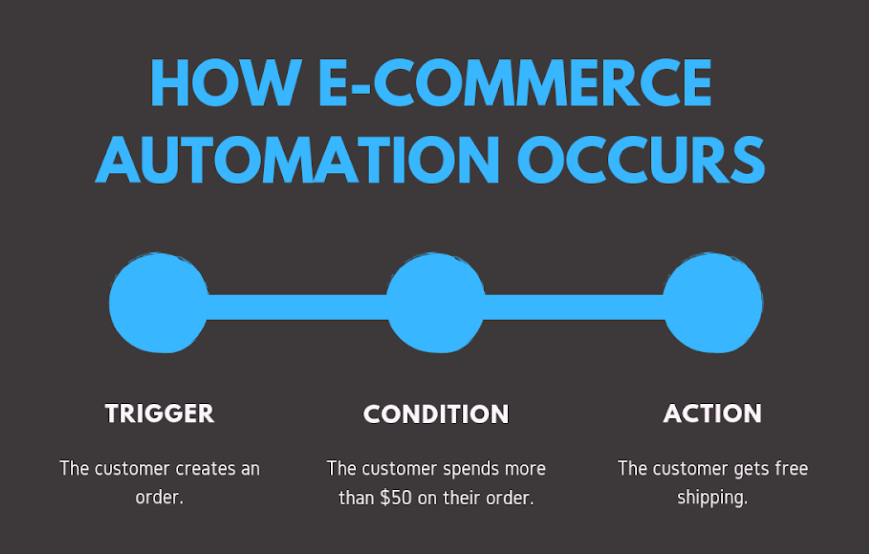 That's AI at its most basic. It can do more. A good example is when software sends product suggestions to customers based on their previous searches or purchases. This kind of software looks at shopping habits and then makes suggestions for related or similar items.
How Can You Automate Your eCommerce Operation?
The best way to automate your business is to use automation software.
The obvious question is, "which eCommerce automation software is the best?" The truth is, there are several good tools that you can use to automate your shop, so looking for the "best" may not be the way to go.
Instead, think about your business and its unique needs – what are the most repetitive and time-consuming tasks? Which tasks would give the highest ROI if they were to be automated?
The automation software discussed in this post is ideal for a wide variety of stores. However, it would be best if you thought about what your business needs as you choose.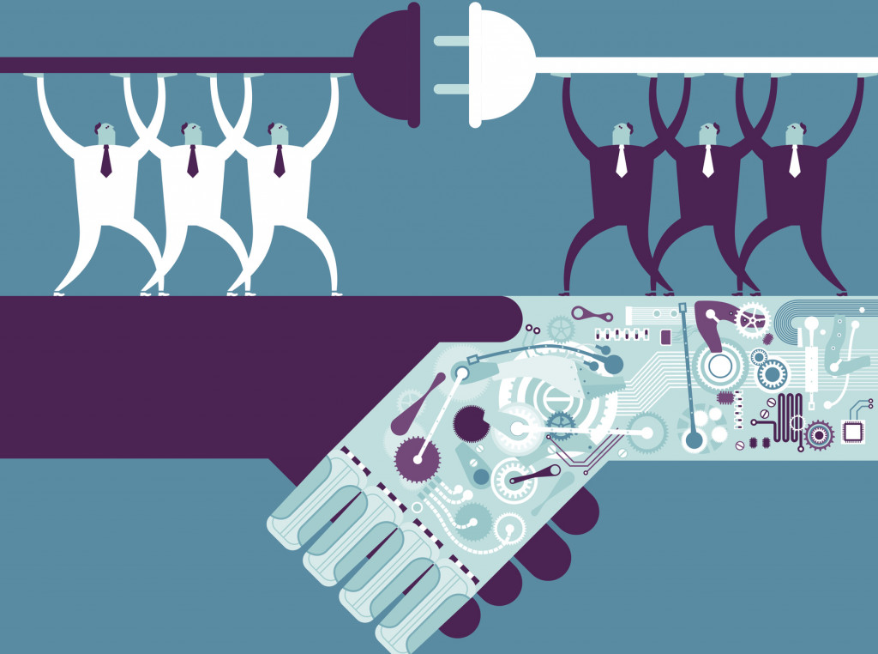 For each, we look at an overview and then provide a list of features to give you the necessary insights.
You may find you need more than one; that's fine, so long the two or three you choose to install can work seamlessly together.
A tool like Zapier is useful when you're trying to get different apps to work together. It helps organize workflows by triggering actions within a wide range of applications.
There are some critical areas of any eCommerce business that can be automated to save time and labor.
Examples of eCommerce automation
Email notifications
Abandoned cart recovery
Email newsletters
Workflows
Scheduled report and data exports
Back in stock notifications
Reminding customers to review products after a purchase
Offering rewards or discounts when customers reach certain milestones
Fraud filters
The following software can perform all these automation tasks and more.
---
Thanks to the new Platformly for WooCommerce plugin, running your store is now easier. All you need to do is download, install, activate the plugin and enable synchronization.
Your existing and incoming data on WooCommerce will automatically transfer to Platformly, and you can activate any of the Platformly marketing automation features.
Platformly for WooCommerce makes lead collection and management easier. You can communicate with your contacts fast and keep track of each so that you know where they are within the sales cycle at all times.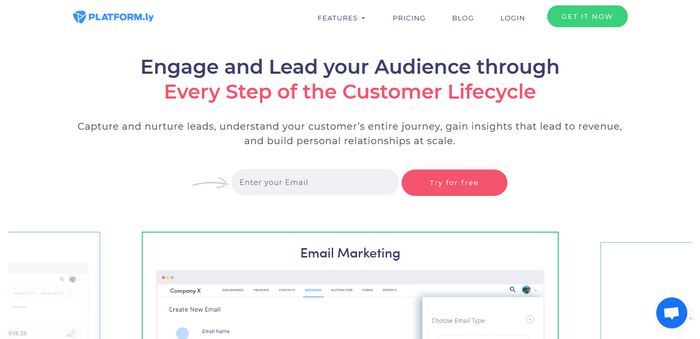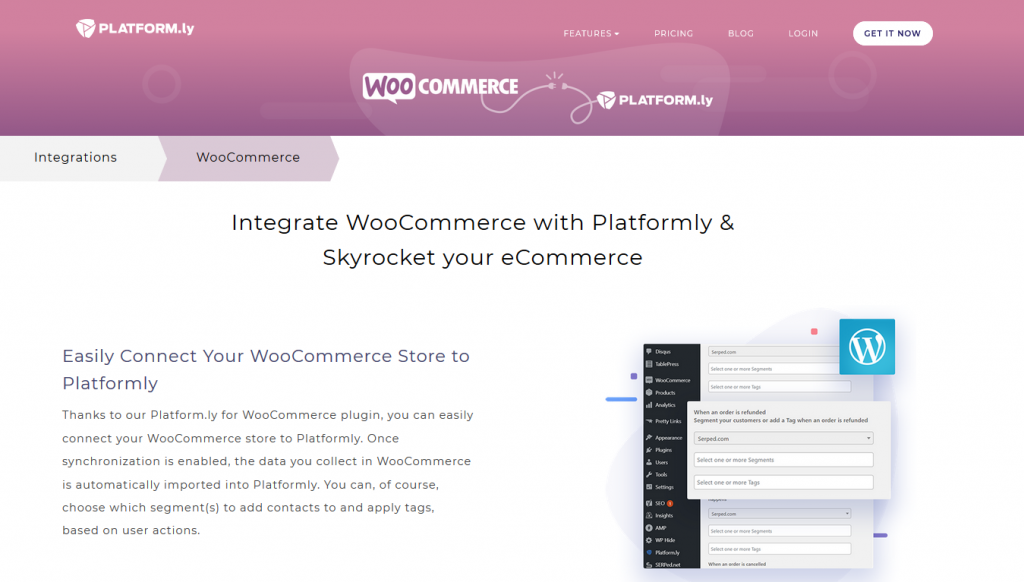 Features
There is a lot you can do with Platformly for WooCommerce including:
Use Platformly to capture email addresses on your site. You can use the provided templates and the drag-and-drop builder to create highly converting emails. Set up these emails to go out whenever you think is best.
Segment your list to provide a clearer understanding of your leads and send them relevant emails. Segment and tag purchases, failed transactions, canceled orders and more.
You can use this software to see your customers' shopping habits. You can see as they add and remove products from their carts. If they abandon their carts, you'll see where this happens in the sales cycle, and you can intervene accordingly. It also shows you recovered carts.
Do you have a database on another platform? You can import those users into Platformly and segment them and then send out appropriate communications.
The software has GDPR that allows users to choose whether or not they receive notifications from you.
Segment your list according to products purchased so that you can send customers the most relevant information.
Choose which segments you would like to apply tags to depending on what action a user takes.
Note: To get Platformly for WooCommerce you need to buy the Platformly software suite.
---
Keap, also known as Infusionsoft, is a marketing and CRM tool that works through automations. It has client database software that you can use to acquire new leads, track and manage them through the sales process and create lasting relationships.
It has a well-developed sales pipeline CRM module to ensure that nothing falls through the cracks. You can organize and prioritize tasks using messages and appointments, and it integrates with several payment platforms making it ideal for online stores.
For marketing automation, Keap has a variety of useful features. It also offers advanced automation that you can use to carry out more complex processes within your business.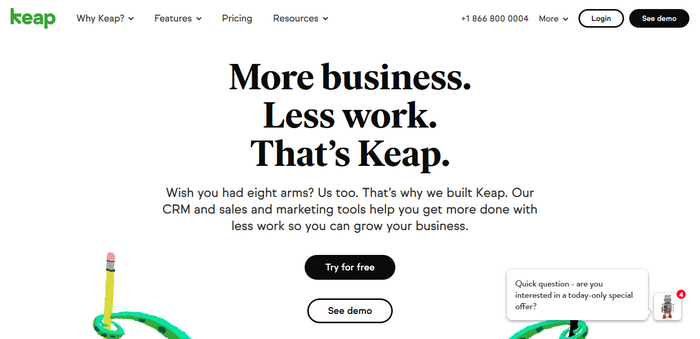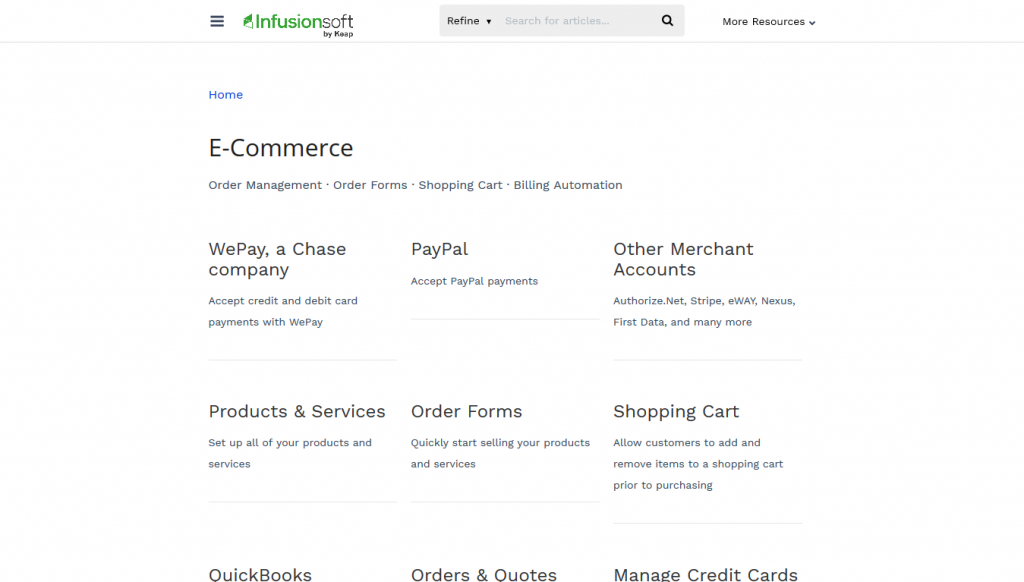 Features
 Keap makes it easy to set up your products and services and provide descriptions. You can add and delete, export and update your products any time, and you can organize products into categories and subcategories.
 You can broaden your market prospects by setting up credit and debit card payments as well as WePay. It also accepts PayPal, Authorize.net, Stripe, eWay, Nexus and others.
The software provides order forms that allow you to quickly set up and start selling your products. Each can hold up to 15 products, and they come with a checkout facility and a variety of payment options.
Keap has a unique shopping cart. One section shows what products have been bought, billing and shipping information. The other, the storefront, organizes your products so that they are easy to navigate, making conversion easier.
Do more in-depth accounting of your eCommerce business by integrating Quickbooks, the accounting software.
You can create and modify quotes as desired.
Discounts and upsells are easy with this software – set up the triggers and let it do the rest.
You can get financial reports that show net income, receivables, expenses and more.
Set up shipping and fulfillment options and let everything run on autopilot.
---
ActiveCampaign is used for email marketing, CRM and marketing automation. It also has a specialized eCommerce automation module that will automate many functions on your store and save you time and effort.
One of the best things about ActiveCampaign online store automation is the way you can segment your lists.
You can separate customers according to how much they buy, how many orders they place within a certain period, abandoned carts, the total value of purchases, what items they bought and even the last time they purchased.
Keap integrates with all the popular eCommerce platforms – WooCommerce, Shopify, BigCommerce, Square and others.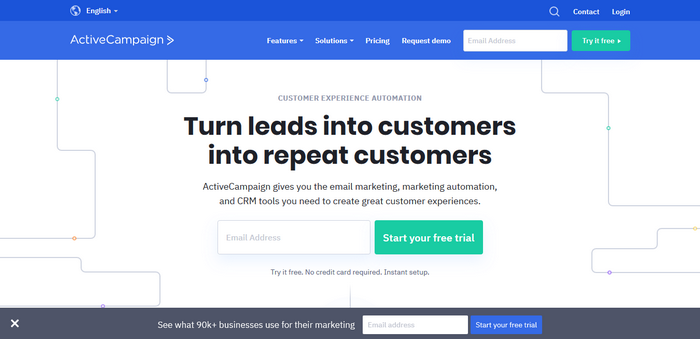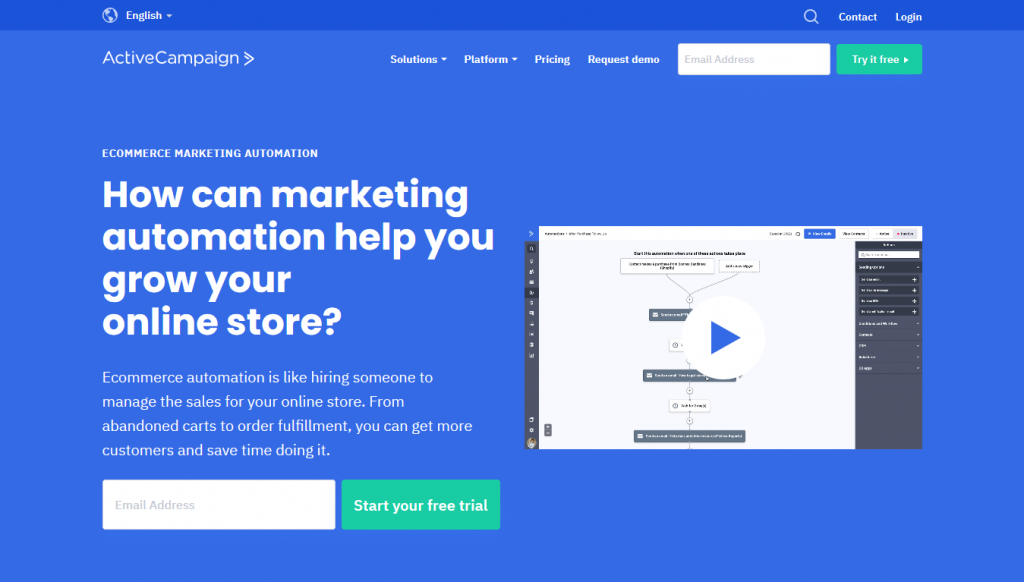 Features
Marketing automation – you can reach out to the right prospects at the right time with the right offers using the automated emailing feature.
Precision email marketing – create and trigger emails to send based on user actions.
A CRM module allows you to track your leads and keeps your team on the same page.
The site tracking module is a useful feature that shows you what site visitors are looking at. You can send them follow-up offers based on the products they're interested in.
You can segment prospects in various ways: purchase history, purchase order value, products, last time they purchased, what items they most frequently buy and so on.
Custom forms allow you to capture email addresses and you can then send out automated welcome emails.
The attribution feature allows you to see where your best customers are from so that you can focus your attention in the right place.
You can use Keap to target custom audiences on Facebook.
Custom reporting shows you your best and worst-performing campaigns.
---
Hubspot is also considered one of the best automation tools. Whether you use Shopify or WooCommerce you'll find the automation tools provided by this software helpful.
Hubspot is all about inbound marketing. Inbound marketing is about gaining leads by creating experiences that are tailored for them. You always give prospects what they want, increasing your chances of converting them into buying customers.
Hubspot is an expert at inbound marketing, and the software has features that are specifically designed for eCommerce automation.
You cannot only convert a big percentage of your traffic into sales, you can also personalize your marketing to shorten the sales cycle.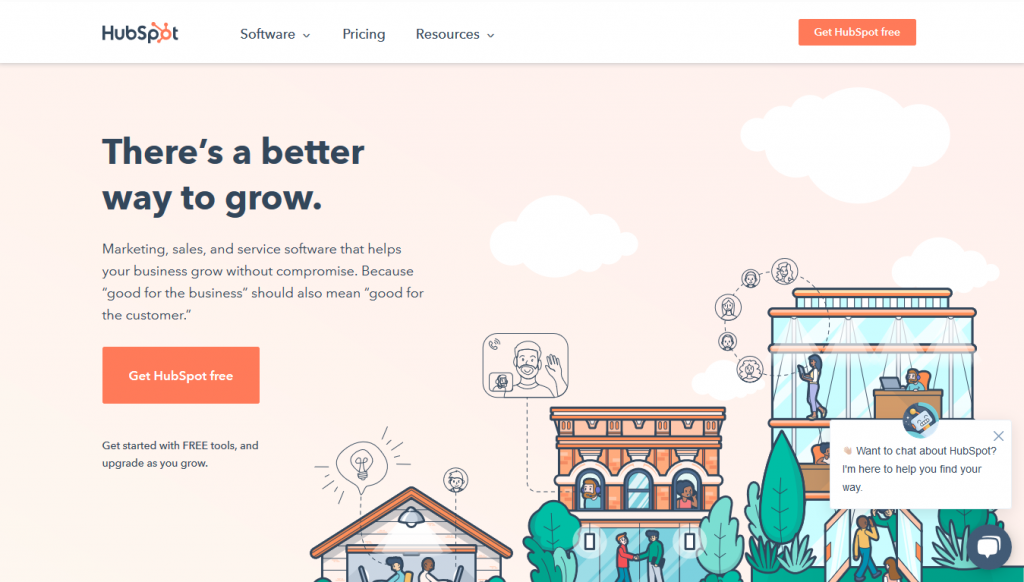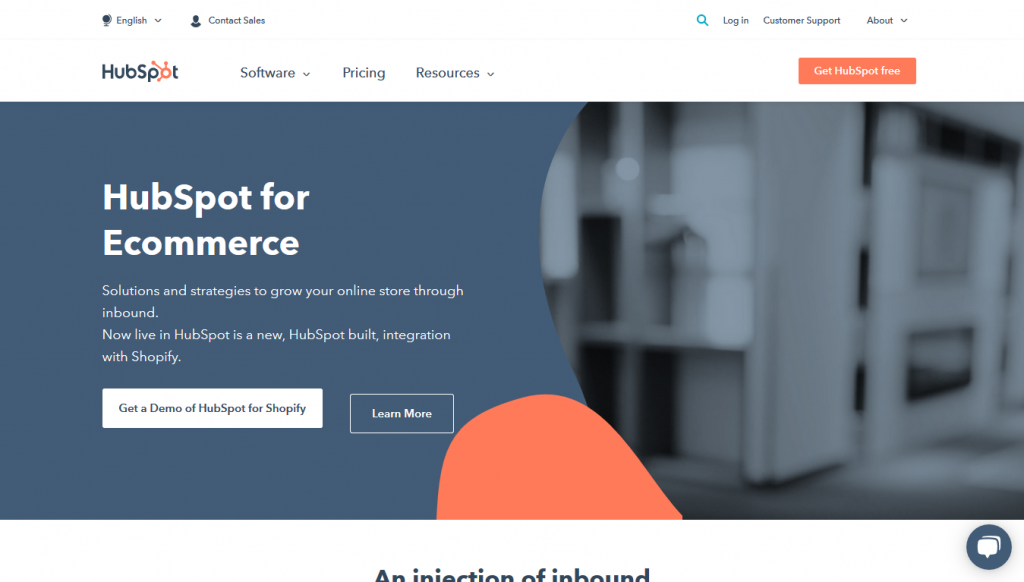 Features
You can sync all WooCommerce data with Hubspot at the click of a button.
The software allows you to compare which products sell the best, allowing you to focus in the right areas.
Hubspot provides a detailed order history for each of your customers. By analyzing these reports you can know what to market to customers and the best time to market it.
The software has a useful cart abandonment recovery module. You can use the information provided by this feature to modify your campaigns and avoid cart abandonment in the future.
You can see how much you expect to make from each deal and forecast your revenue for a given period.
Take advantage of everyone's love for coupons with the Coupon Code generation feature. 
A segmentation module allows you to segment your customers in many different ways. You can see them based on demographics, purchase history and more. You can use the RFM analysis module that allows you to focus on the most profitable leads.
Automated workflows allow you to see where you're at with each lead and nothing will fall through the cracks.
---
Omnisend promises to increase your sales rather than your workload. It has a selection of excellent features that qualify it for one of the best marketing automation software.
This software specializes in emails and newsletters to follow up prospects with an SMS module to make your communication even more personal. It automates marketing and also has a sound cart recovery module and a segmentation feature.
Omnisend works with most eCommerce platforms including WooCommerce, Shopify, Magento and BigCommerce.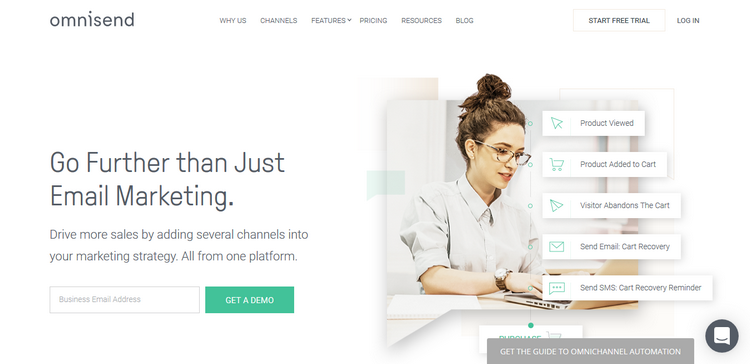 Features
You have a host of features to help engage website visitors and turn them into solid leads that can be converted. You can collect emails with customizable forms, welcome new leads with emails or SMS and cross-sell across various channels.
Subscribers receive welcome emails and based on what products they are looking at you can send them recommendations. Once they buy you can send them gift boxes and discount coupon codes.
Omnisend's Google Customer Match allows you to sync your ads with the right segments – each lead sees ads relevant to products they are interested in.
For repeat buyers you can send automated follow-up emails and SMS and cross-sell across the different channels. There is a customer reactivation feature to help bring back old customers.
You can recover abandoned carts by sending emails and SMS that remind the customer what they were interested in at the beginning of their browsing session.
Detailed reports allow you to compare different campaigns and what aspects of each did particularly well. Instead of guessing how to tailor future promotions you can use this information to create campaigns that bring you results.
---
SharpSpring is marketing software that's designed to drive more leads and optimize conversion. It brings together tools that send out personalized messages to prospects so that they can click and become buyers.
Instead of providing overall analytics reports, this software analyses each interaction and tells you what you need to do for each lead. You can see where they are stuck in the sales cycle, and you have the tools to move them on until they buy.
As automation software, it aims to provide brand identity, provide a great customer experience and incentivize leads to become customers.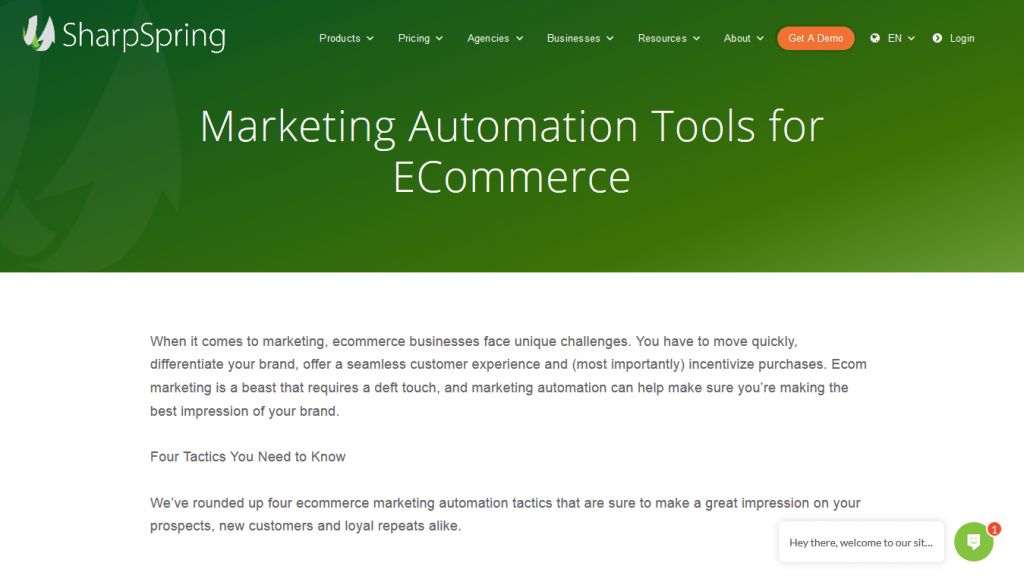 Features
Welcome emails – apart from welcoming new site visitors, this software provides the option of giving a promo code for the first purchase if they opt-in to receive emails. The emails will contain information about your products, current promotions and discounts.
You can use SharpSpring to send follow-up emails once a customer has made a purchase. You can let the customer know that their order has been dispatched. Other emails can have information about complementary products and additional discounts.
Save abandoned carts by sending out reminders and notifications and incentives for customers to go back to their carts and complete their purchase.
SharpSpring has a powerful segmentation feature, and you can use it to segment email lists based on purchases. You can segment by number of purchases, frequency and even items purchased.
Reward loyal customers by making them part of a loyalty program. You can also offer them referral discounts and discounts for upcoming purchases.
SharpSpring integrates with all major eCommerce platforms as well as a wide range of sales and marketing apps.
A sales dialer provides an additional channel to keep in touch with your prospects.
---
Conclusion
As your eCommerce business grows, you'll become more and more tied up in mundane day-to-day tasks. Although they are necessary and add value to your operation, they take you away from more important tasks.
Marketing automation provides a reliable solution. It works in the background to complete tasks like sending out emails, processing orders, doing follow-ups and collating reports.
We've tested all the software discussed here, and each has its own unique strengths. Depending on your business, you may need a combination of two or three of these tools to automate eCommerce completely.
If we were to choose one, we would go with Platformly. It has a wide variety of automation features and can do most tasks needed within small and medium-sized businesses. It has a simple user interface and is easy to understand. Lastly, we like the fact that it is well supported and there's a team on standby at all times if you need assistance.