Cart Abandonment Software That Works in 2022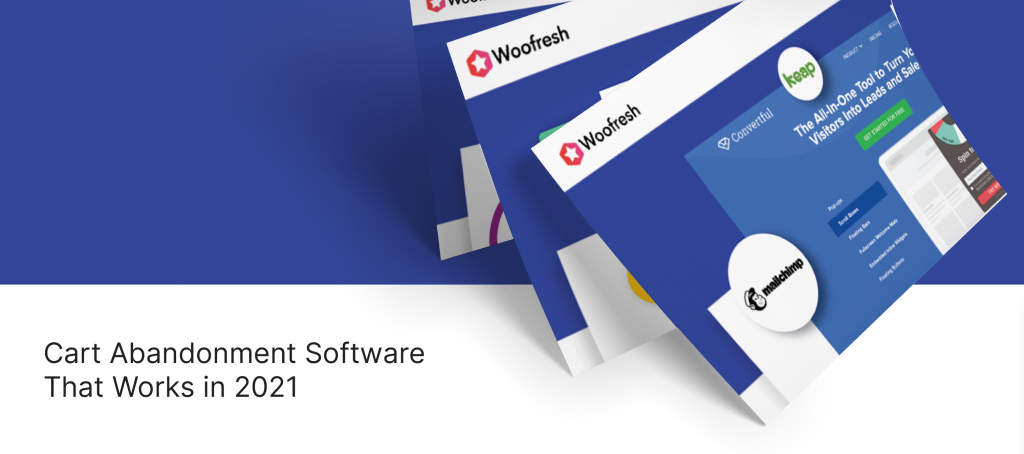 A visitor clicks on your link, browses your products, clicks on "Buy Now" and then exits before they buy. So close! That is cart abandonment and it's the biggest cause of lost sales in eCommerce. You shouldn't give up. With the right cart abandonment software you can save lots of sales which would have otherwise been lost.
This post is all about cart abandonment. We'll talk about what causes cart abandonment, how you can reduce it and the best cart abandonment software.
---
What is Cart Abandonment & Why is it a Big Deal?
Cart abandonment is when a potential customer starts to check out an item or items and then drops out of the process before they complete the purchase. Any item that the customer had placed in the cart before they left is considered abandoned.
Every online marketer needs to know their cart abandonment rate. It can be easily calculated by dividing the number of completed transactions by the total number of initiated transactions.
The number you get tells you how many website users had the intent to buy compared to the number who completed the transaction.
---
Why is Cart Abandonment Recovery Important?
You take the time and money to create a sales funnel that (hopefully) works. You move leads through the channel to the end only to lose them just before they purchase. It is frustrating, not to mention a waste of time and money.
It requires thinking about. If a potential customer gets onto your site with the intent of buying something but leaves before they do, is it possible to find out why?
What made them stop halfway? Imagine if you could find and fix the problem so they could finish transactions. How much of a difference would it make to your bottom line?
Cart abandonment matters because it has a direct impact on sales. Each abandoned item is a potential sale.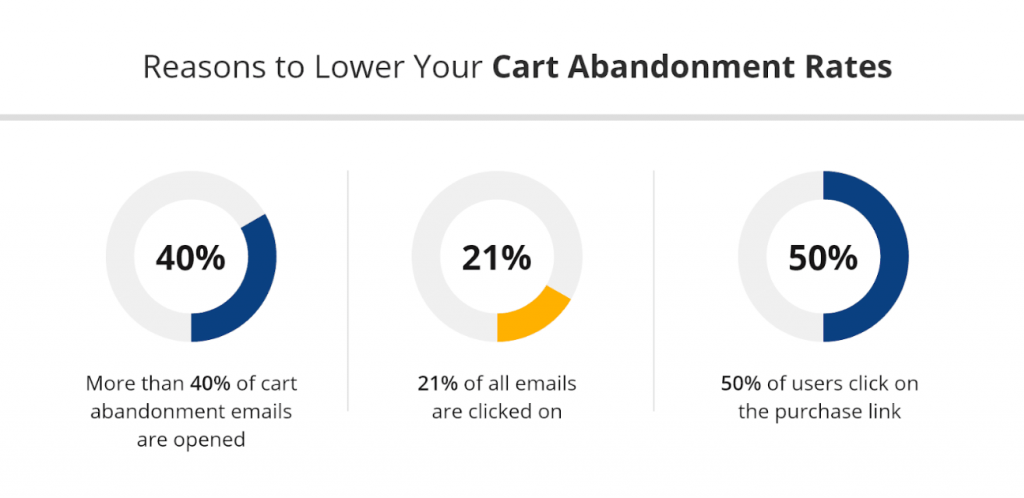 The other reason why cart abandonment matters is that the rate is rather high. Abandoned carts have the biggest impact on your bottom line. In some niches the abandonment rate is higher than 90%. To put things into perspective let's look at a few statistics.
---
Cart Abandonment Statistics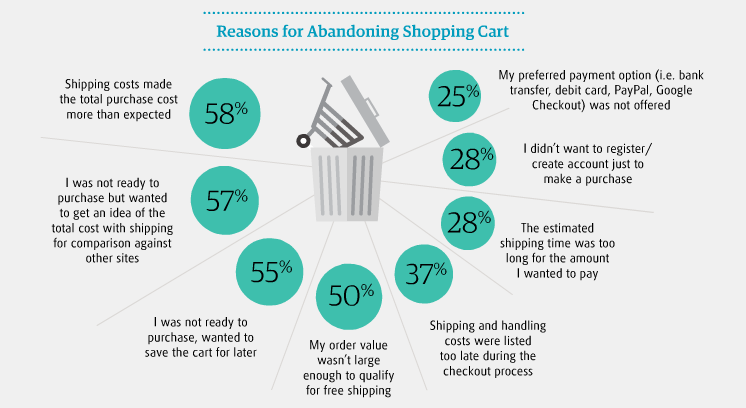 Different studies have found that the average cart abandonment rate across all niches is 69.57%.
It's even higher for mobile users, with an average of 86% abandoning carts before they complete a sale.
According to the Baymard Institute, about $18 billion are lost each year to abandoned carts.
By optimizing the checkout process most marketers can improve conversions by about 35%.
The leading cause for cart abandonment is extra costs.
The second most common reason people abandon during the checkout process is being asked to create an account.
55% of shoppers say they abandon the checkout process because they were asked to re-enter their credit card details. Another 46% say they leave because a discount coupon doesn't work.
39% say they leave because they encountered some difficulty in entering their personal information.
Many also abandon the checkout process because they couldn't calculate the total cost upfront, there weren't enough payment methods and because they didn't trust a site enough to leave their credit card details.
As you can see, the percentage of abandonment is very high. Also, the reasons why people abandon carts are rather easy to fix. All you need is the right abandoned cart software.
---
What is a Good Cart Abandonment Rate?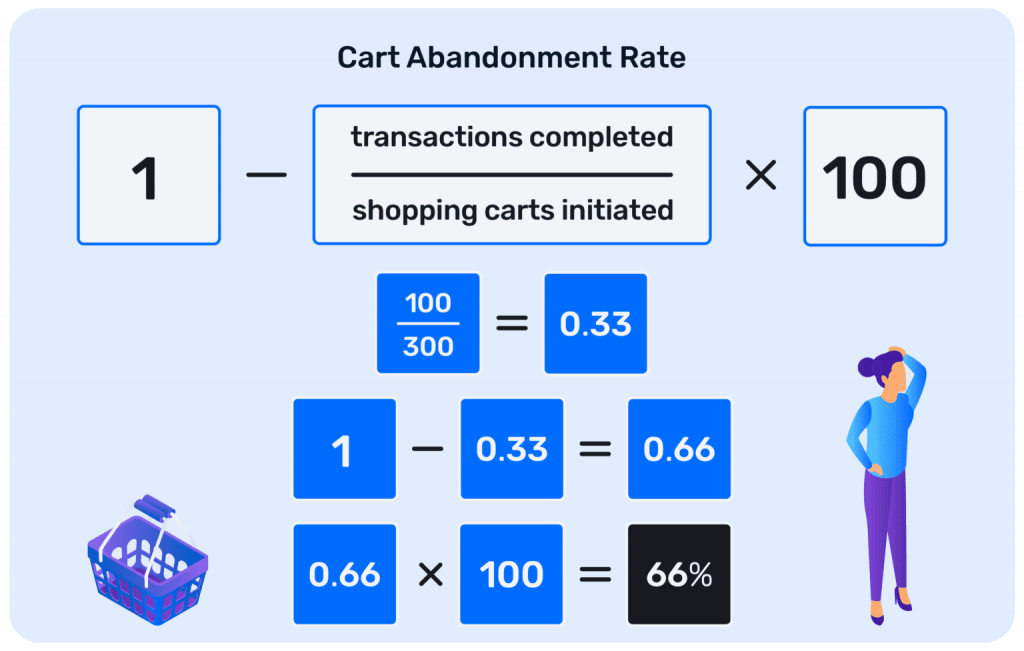 The average website has a cart abandonment rate. According to industry experts, you should aim to lower this rate to about 40%. It's unlikely that you can bring it down to zero as that would mean everyone who initiates the checkout process completes the transaction.
You may be wondering what a bad abandonment rate is. If more than 90% of the visitors who start to check out don't complete purchase, you have a lousy rate and it needs improvement right away.
These are basic guidelines and they may differ between niches. The important thing is to continually try and reduce your cart abandonment rate using the right tools and strategies.
---
Tips to Reduce Cart Abandonment Rates
There are numerous ways to reduce cart abandonment rates. Here are useful tips and hacks that are used by some of the most successful eCommerce sites:
Target your customers before they exit your site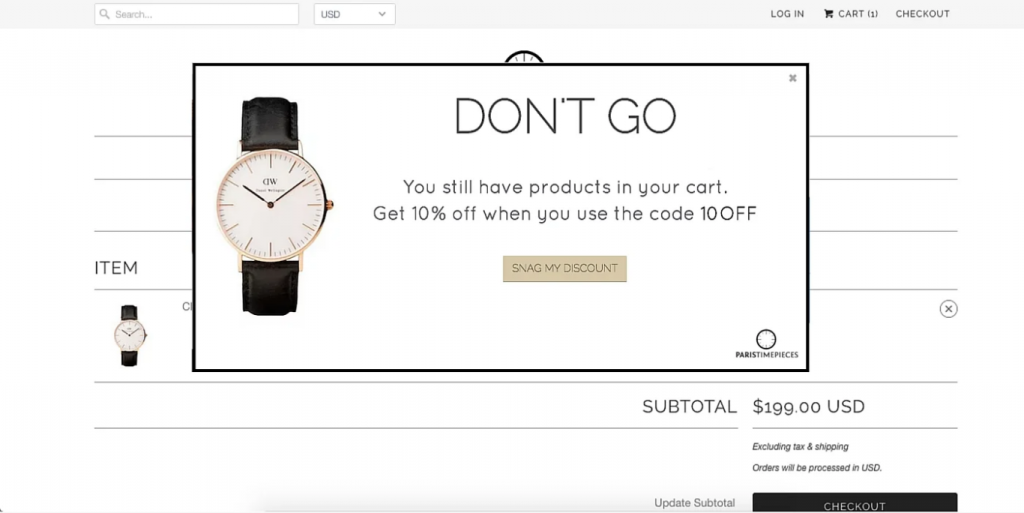 Talking to a potential customer about their cart before they leave your site is one highly effective way of reducing cart abandonment. This is easily done with an exit-intent popup. These popups appear just before a visitor leaves the site and reminds them about their cart. Sweeten the deal by offering them a discount if they check out right away.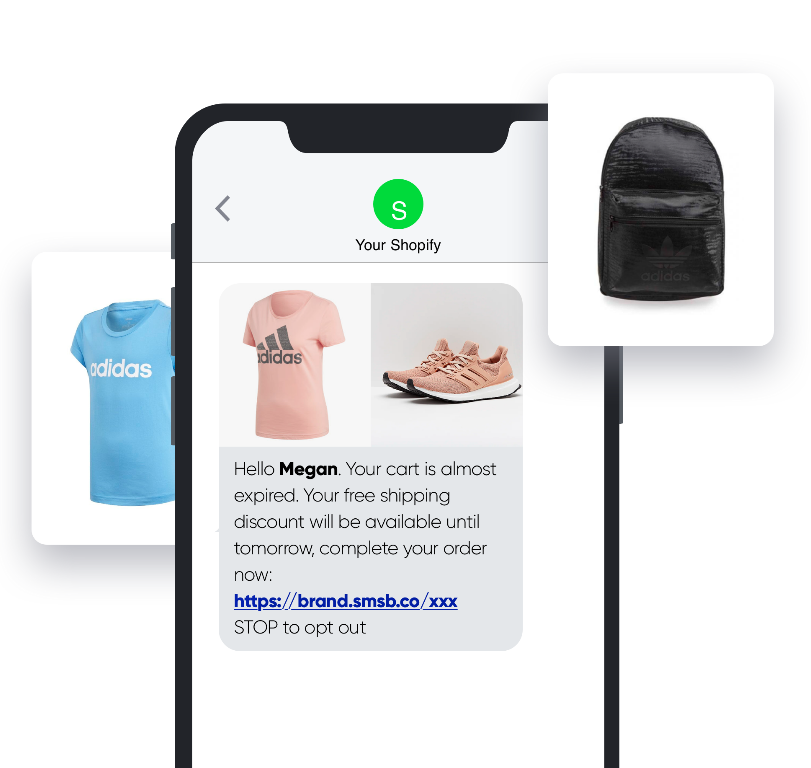 These have proved to be highly effective in recovering abandoned carts. Google and Facebook have created a small piece of code that collects information on items in abandoned carts and shows them on the users feed. Shopify has a plugin (Shoelace) that allows you to retarget customers through Facebook.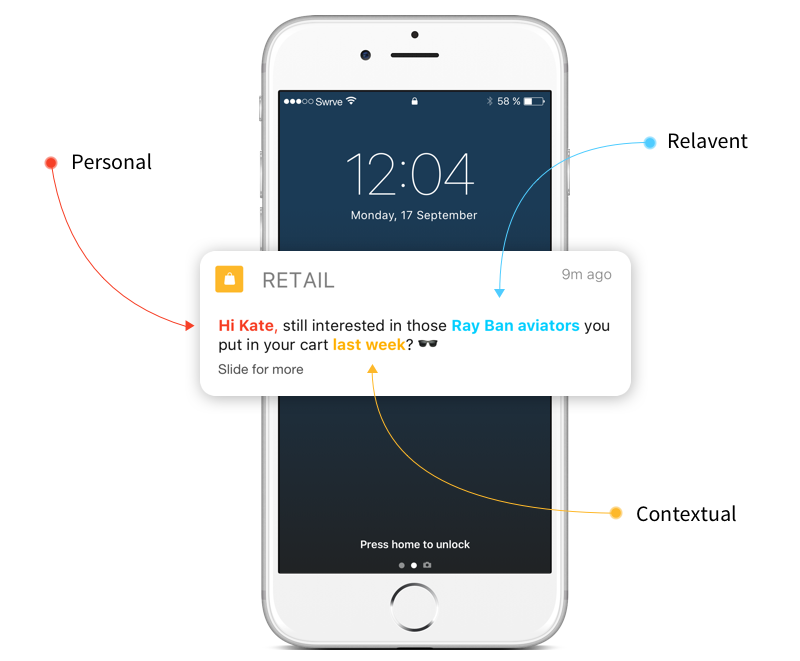 These appear on a user's browser regardless of the device they are using. Think of them like text messages but on a browser. You can use them to remind customers about their cart and give them a good reason to go back and complete the transaction.
Automated email sequences are a great way to retarget customers who have abandoned carts. You can send an email a few minutes after they leave your site, another after a few hours and then another after a fortnight. The point of these emails is to make sure that you remain visible and they don't forget about you completely.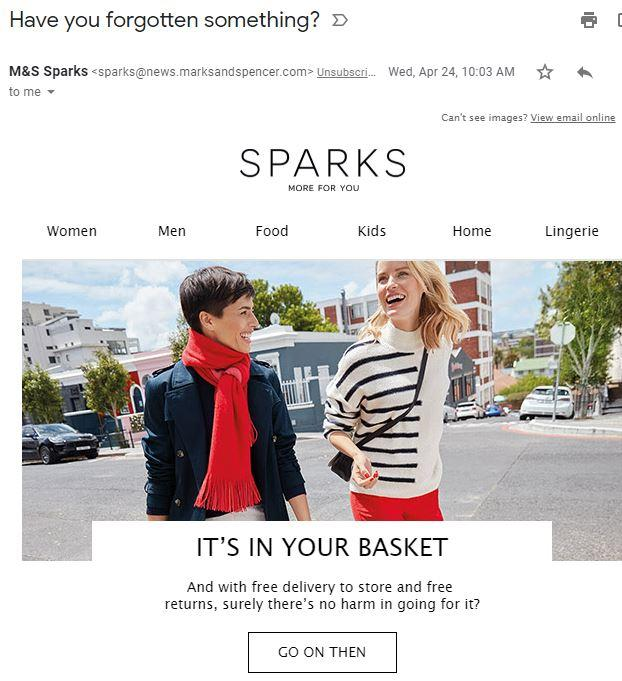 While popups and push notifications and emails work, nothing beats personal outreach. Set up a day when you reach out to all those who abandoned carts to find out why and how you can help.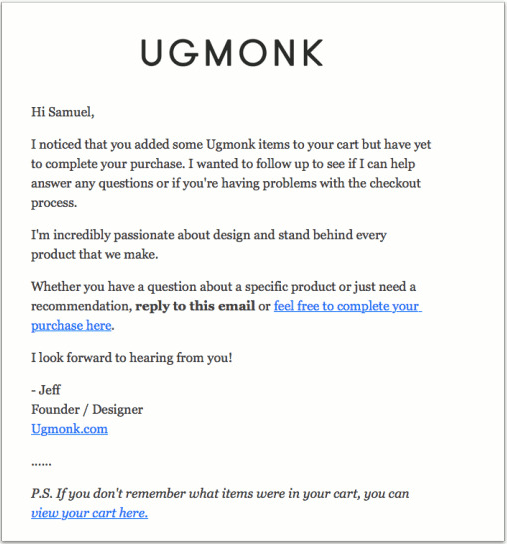 ---
Cart Abandonment Hacks That Work
To make sure that all the above tips work here are some tips that are easy to implement:
Use a cart analyzer tool. It tells you how many carts were started, how many were completed and the abandonment rate. It also tells you all you need to know about your retargeting efforts and gives figures about how many abandoned carts you can recover.
Capture email addresses at the beginning of the checkout process rather than at the end. If a customer abandons checkout halfway you have a way to reach out to them.
Put customer service front and center of the checkout process. If a potential customer has a question or a problem there should be someone available on live chat to guide them till the end.
Craft enticing subject lines, compelling text and clear calls-to-action for emails and exit-intent popups. Show customers what they have to lose by not completing their purchase. Offering discounts is one way to make your message more compelling.
Your shipping costs and return policy should be clear. Make sure there are no hidden costs.
Have a progress bar that displays during the checkout process.
Create a sense of urgency with a countdown timer and reward those who purchase before time runs out.
---
How to Choose Good Cart Abandonment Software
Before you buy abandoned cart software make sure that it can do the following:
Send emails out quickly – research shows that a significant percentage of recovered carts can be recovered so long as you act fast.
It should have an autoresponder feature that allows you to send email sequences.
Make sure that it allows you to build exit-intent popups. A variety of templates should be available to keep your site vibrant.
The software should be able to customize and personalize emails and popups.
Choose software that allows you to specify the items that were abandoned in the popup or email.
Get software that gives reports and analytics.
Make sure that the software you choose has A/B testing capability.
---
Examples of Cart Recovery Popups
Exit Intent Popups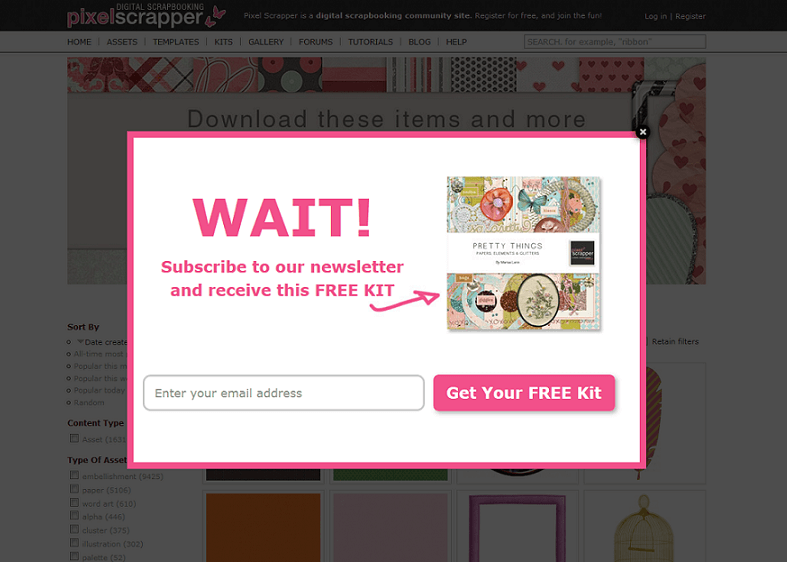 Discount Popups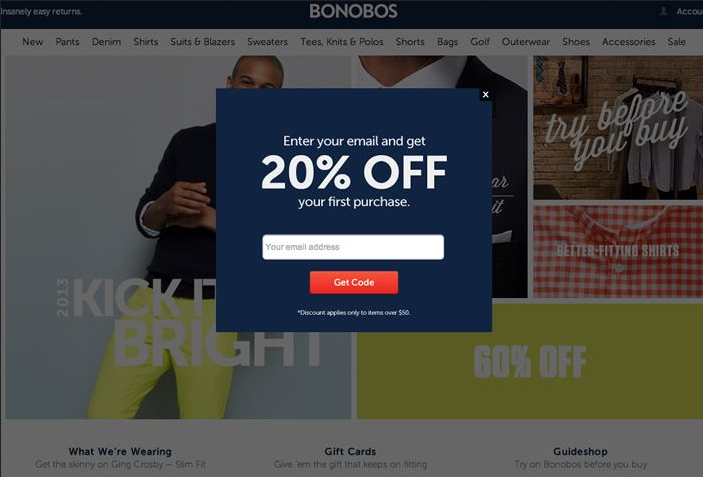 Free Shipping & Countdown Timer Popups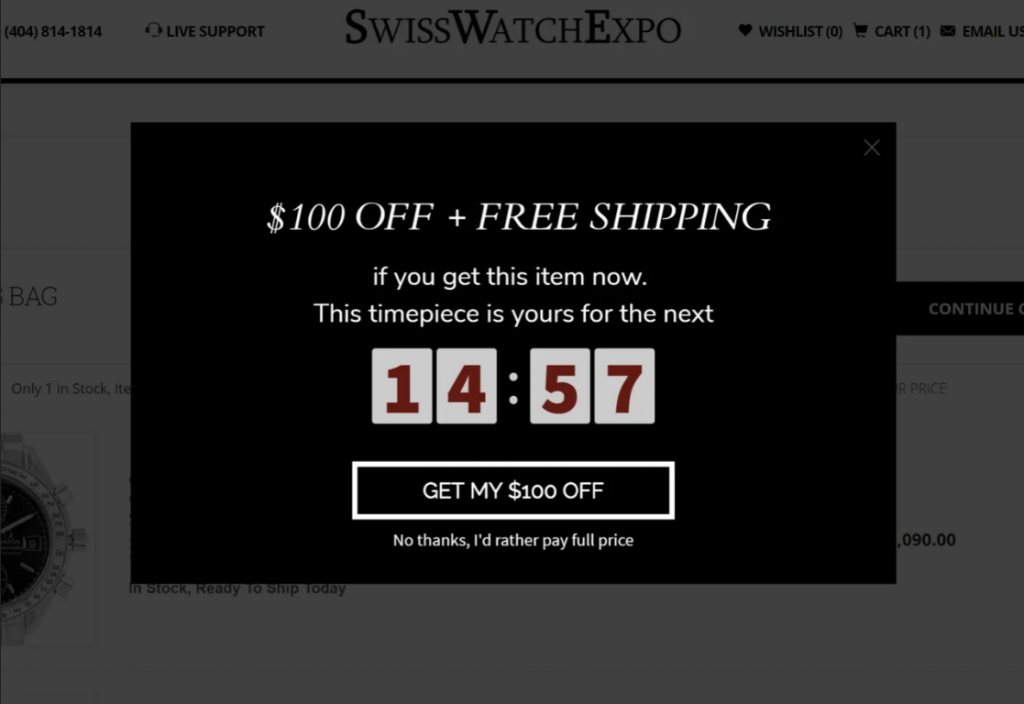 Additional Products Popup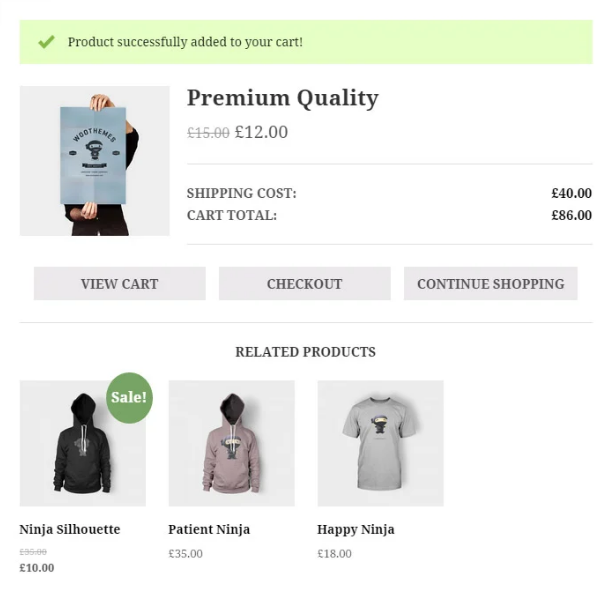 ---
Best Abandoned Cart Recovery Software
Read Review
View Listing
Convertful can help you reduce your cart abandonment rate by about 21%. It has several modules that you can use to draw customers' attention back to their carts so that they can complete their purchase:
It has a cart abandonment popup. Before a buyer leaves your site, offer them a discount that convinces them to complete the purchase.
Account-based personal offers – they allow you to refer to the items in the abandoned cart in your emails and popups.
Welcome discounts – as soon as a customer gets onto your site they receive a discount coupon.
Exit-intent popups – catch a visitor just before they leave your site and give them a reason to stay and check out the items in their cart.
Deadline funnels – create a sense of urgency with this feature to encourage customers to buy sooner rather than later.
Convertful is an excellent tool for capturing leads as well. It has welcome mats, welcome giveaway contests and follow-up coupon boxes.
It integrates with many marketing apps and is well supported.
---
View Listing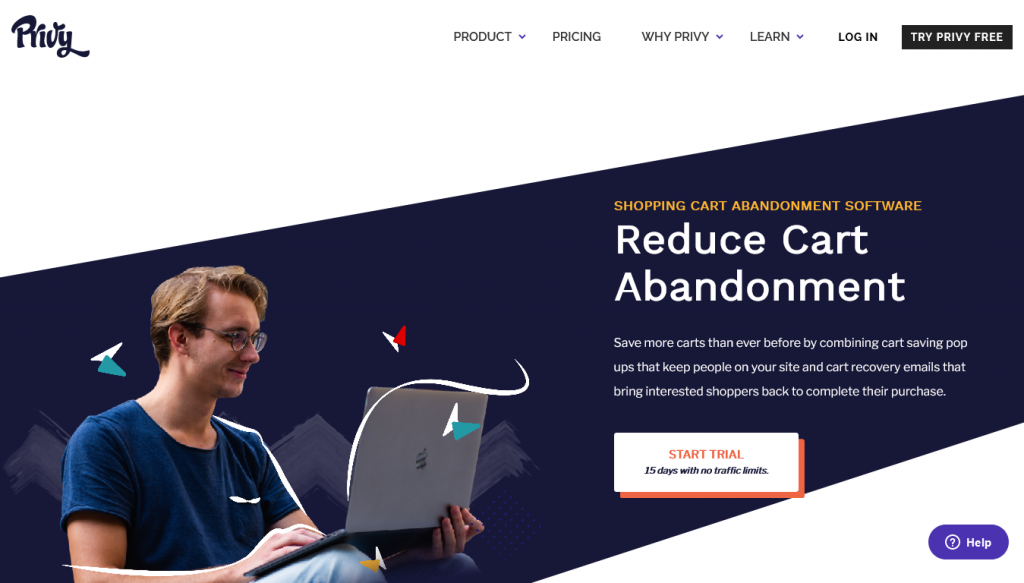 Privy has a variety of features that you can use to recover abandoned carts. You can run different campaigns simultaneously based on order value, items in the cart, customer purchase history and more.
The software has an email marketing module that you can use to remind prospects about abandoned carts and offer discounts.
Use Privy Text to reach out to customers as soon as they leave your site, offer them a discount and encourage them to complete their checkout.
---
View Listing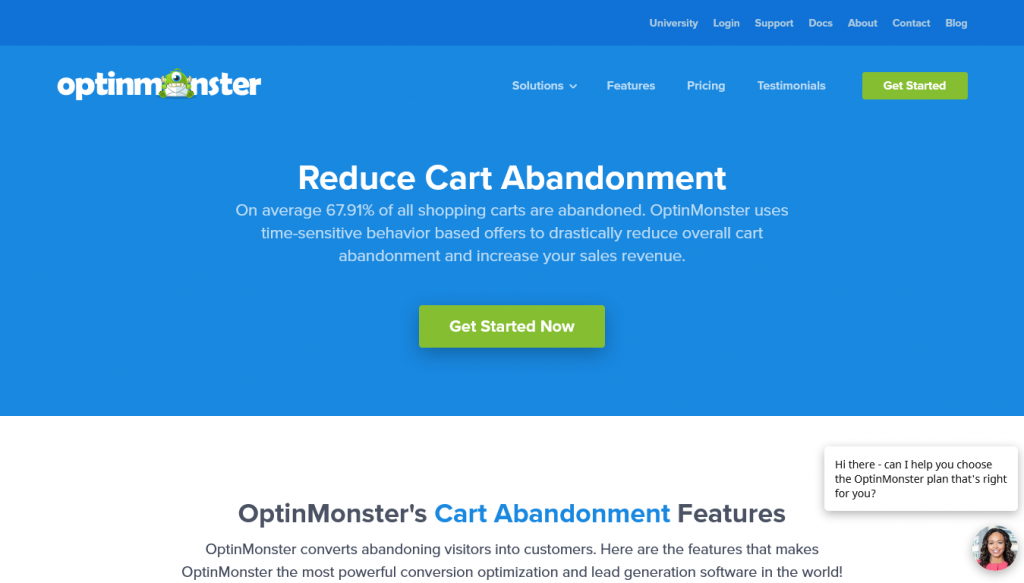 OptinMonster is well-known for its lead generation features. It also has an excellent cart abandonment module.
Use various features to target prospects just before they leave your site: exit-intent popups, floating bars, scroll boxes, and others.
You can target users through the products they leave in their carts, their cart total, cart items and more.
Use the exit-intent popup to offer discounts that turn prospects into buying customers.
---
View Listing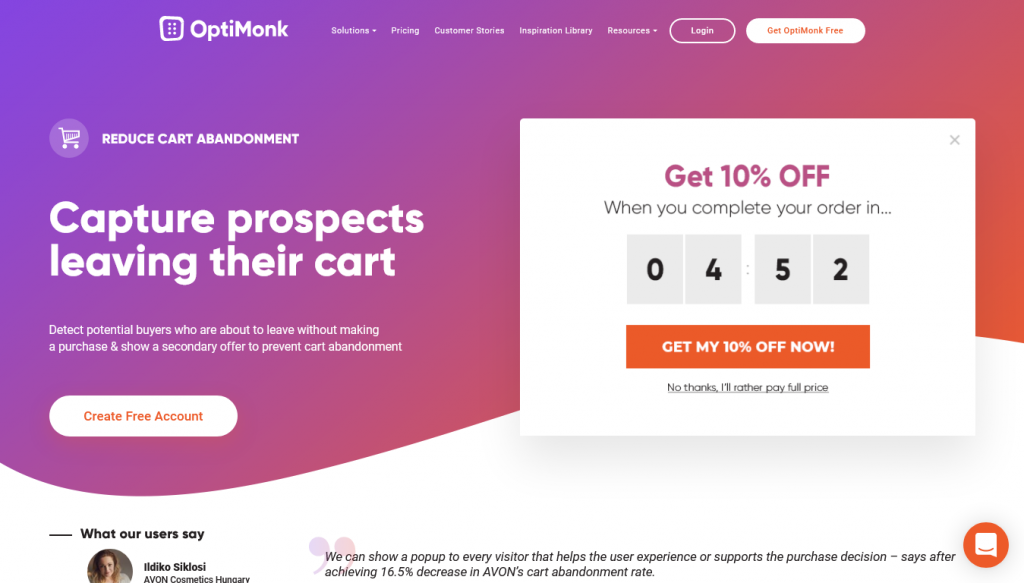 OptiMonk works by offering prospects who are just about to leave an offer that makes them stay and complete their purchase. You can show popups based on exit intent and offer discounts.
Visitors get the "Save Your Cart" message, and you can send it to them in an email afterward and remind them to complete their purchase.
You can create targeting rules based on cart content and the value of items. The software also has cart notification bars and countdown timers and you can personalize messages.
---
View Listing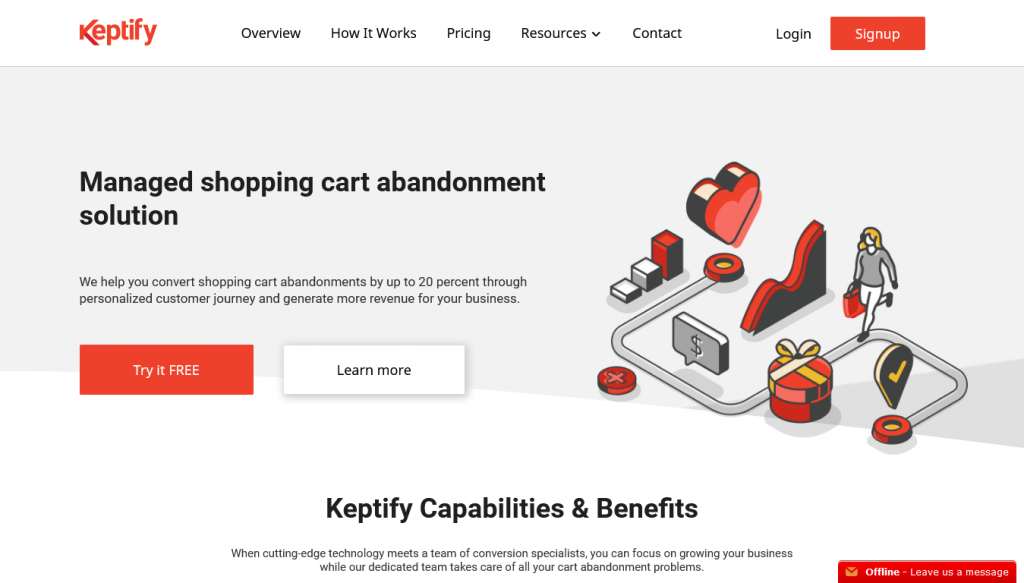 Keptify has different types of exit-intent popups to encourage site visitors to stay and complete their purchase. They are called layovers, and you can choose a normal layover, a last product visited layover, a product list layover and several others.
These layovers can be used to capture email addresses, offer discount coupons and present custom content.
You can target customers based on several different rules and the software allows you to send messages on FB Messenger (there's no risk of being spammed).
---
View Listing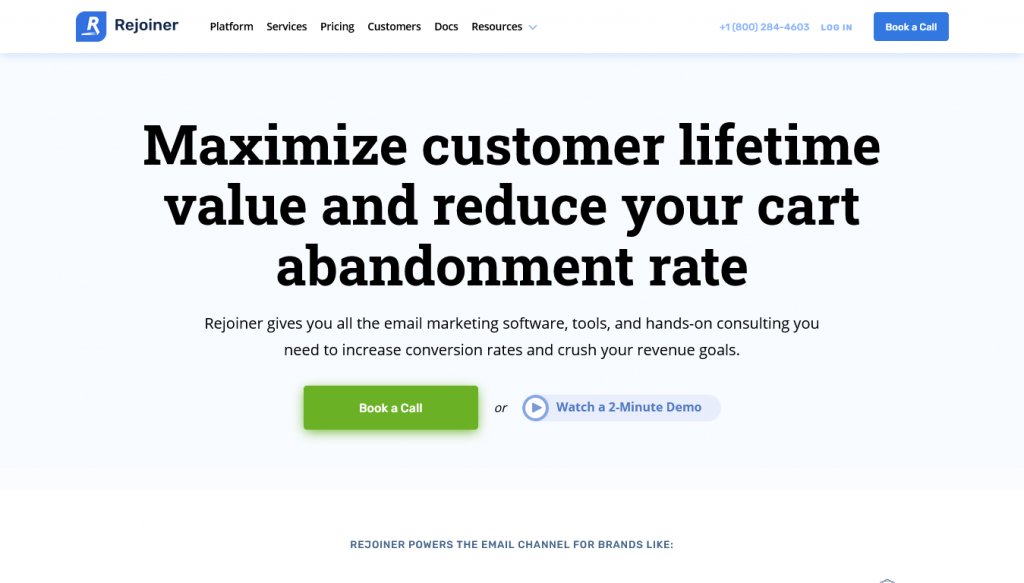 Rejoiner was designed specifically for eCommerce businesses and online retailers, but it works across a range of other businesses.
It has a rich email retargeting campaign. You can customize emails to remind prospects of the items in their abandoned carts. The software can also be used for browse abandonment campaigns that target prospects according to the items they browsed when they were on your site.
There's an abandon rate dashboard, and you can track prospects to see at what stage they leave the purchase process.
---
Frequently Asked Questions
How do I email an abandoned cart?
Craft an abandoned cart email with a strong call-to-action. It should encourage the prospect to "Buy Now" or "Resume Order." Make sure it's concise, and to make it more appealing, you can throw in a discount if they complete their order right away.
When should I email an abandoned cart?
You shouldn't wait more than 24 hours to send out the first abandoned cart email. Ideally, you don't want the prospect to forget the items or find an alternative vendor. Some eCommerce sites send out an email immediately after the cart is abandoned and add something to sweeten the offer if the purchase is completed right away.
How many abandoned cart emails should I send?
Research shows that three abandoned cart emails have the highest number of conversions. Send one immediately after the cart is abandoned, another after one day and another after three days. If you don't get a response after the third email it's unlikely you'll be able to convince the customer to come back.
How does abandoned cart work?
It works by utilizing various strategies to remind prospects to finish the checkout process.
---
Conclusion
Abandoned cart recovery is one of the most critical issues that online marketers have to face. People abandon carts for all sorts of reasons, but you should do everything you can to get them to come back and finish checking out.
Cart abandonment software is the best way to increase conversion rates. There are many shopping cart abandonment software but they aren't all the same.
The ones discussed here come highly recommended, but if we had to choose we would go with Convertful.
Apart from being one of the best cart abandonment solutions, it has lots of features that you can use to grow your eCommerce business. It's excellent for lead generation, allows you to segment your contacts and provides detailed reports that you can use to improve your campaigns.
---
The Best Cart Abandonment Software (Recap)