4 Best VPNs for Streaming in 2022
What are the best VPNs for streaming and how can you identify them?

Streaming is an area that remains tricky for many VPNs. They work hard to develop technologies that can bypass filters, but at the same time, entities like governments (think China, Russia) and streaming companies do all they can to clamp down on VPNs.
Streaming media has become mainstream. Many homes have invested in streaming boxes like Amazon Firestick, Amazon Fire TV, Roku, Nvidia Shield and Apple TV to ensure that they can get TV content on-demand.
The problem is, even with these devices there are obstacles. For people leaving outside the United States streaming boxes don't quite solve the problem. Often, when you try to stream your favorite show you'll see the words "THIS CONTENT IS NOT AVAILABLE IN YOUR REGION" emblazoned across your TV screen. Bummer.
VPNs have become necessary for streaming because they facilitate access to content that may otherwise be available. Also, as streaming companies try harder each day to put a stop to unauthorized streaming, people are using VPNs as a legal measure.
But first things first: exactly what does it mean to stream content?
What is Streaming?
In the past, if you wanted to watch a show you had to download it. You needed to look for a server where it was stored and then download it to a drive, and then play it back on your TV.
This was a slow process; not only did you have to identify a source for the file you wanted to download, but the download process would also take a long time because these files are usually large. It was an inconveniencing and draining process.
Streaming changed all that. Today, you can stream any show or movie you want and watch it in real-time. It's compressed and cut up in many little files that are sent to a streaming device (Firestick, Fire TV, Roku etc.) and as soon as there are enough pieces of it for you to start watching, the streaming process starts.
The streaming box has special software that decompresses and pieces together the little bits of data that have been sent over the internet and then plays them on your smart TV.
As you watch the little bits that arrive in your streaming box they are deleted. At the end of the movie or the show, you'll have nothing left.
You didn't have to go through the process of downloading a file. All you did was connect through your streaming box, access the streaming service and watch what you wanted in real-time.
That's the beauty of streaming. You can watch shows on demand.
You can stream content to a smart TV, desktop, laptop, mobile phone or gaming console.
---
Streaming Vs. Downloading
Some people still believe firmly in downloading TV content. That's why torrenting is alive and well (you can read more about torrenting here).
However, there are stark differences between streaming and downloading:
Speed – the primary reason why so many people choose streaming is speed. When you download a file one thing is guaranteed: you have to wait, be it 10 seconds, 10 minutes or 10 hours. Streaming is instant.
Quality – when you download a file, you are tied to the quality of the upload. If the user uploaded poor quality content, that's what you'll have to watch. When you are streaming, the content is converted to analog before it appears on your TV or computer screen, so you always watch top quality.
File type – before you download a file you have to check to make sure that it's in a format that can play on your hardware. You never have to worry about that when you stream content because the streaming box does all the work; your content is ready to watch as soon as you start streaming.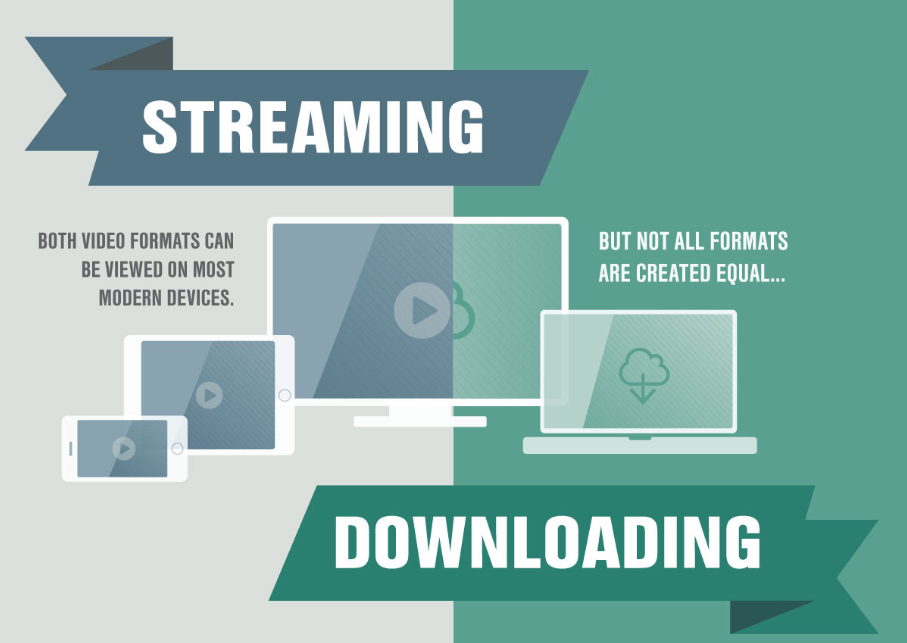 Server technology – downloading uses old server technologies, and all users who download a file are tied to these technologies. Streaming uses real-time streaming protocols which are much more efficient. They can adjust for different internet connection speeds without compromising the quality of content.
These are important differences to keep in mind as you consider the best VPN for streaming content. You may be tempted to torrent shows and movies to save money, but keep in mind that a VPN comes with many advantages over torrenting.
Benefits of Streaming with a VPN
If you know how a VPN works, you may think that using a VPN for torrenting sounds counter-intuitive.
VPNs tend to slow down internet connections, and the point of streaming is so that you can have the fastest connection possible.
But VPNs have become essential to streaming. Why?
We have already talked about the fact that the best VPNs for streaming allow you to bypass restrictions that are put in place by streaming companies. These restrictions are called geoblocks. In most countries outside the US, accessing content is impossible because of geo-restrictions. When you use a VPN to stream content the streaming company cannot tell where you are located, so geo-restrictions do not apply.
A VPN hides your location when you are streaming. Your ISP cannot see what you are streaming or even that you are streaming. You will never have to worry about being in trouble for copyright infringement because your identity is hidden and all data to and from your device is encrypted.
The variety of shows that you can watch with a VPN is endless. Whether you are at home or in another country you have access to hundreds of streaming services, all of which have thousands of shows that you can watch.
You have access to sports. This is a big one for many people. You may not have time to catch a match live when it's happening, but you can always stream later when you have time. A VPN allows you to access sports content from across the world without fear of copyright infringement.
---
Are VPNs for Streaming Legal?
You've found the best VPN for streaming, but is it legal? Some people worry that they may be breaking the law by using a VPN to access their favorite shows and movies.
VPNs are not illegal. In most countries around the world VPNs are considered legal, so you cannot be sued for using them.
As for using a VPN for streaming, no one can see that you are streaming, so you shouldn't expect any trouble on that front.
---
VPNs for Streaming – How to Choose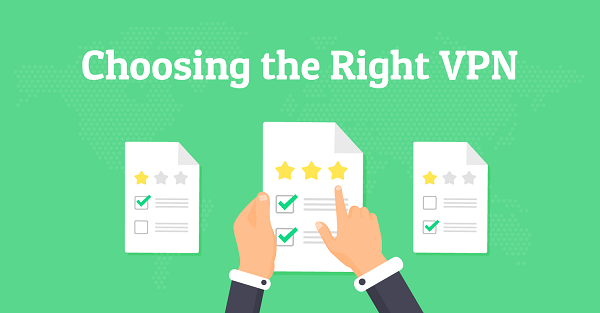 With so many VPNs in the market, how do you choose one for streaming content? Here are some tips:
It should be able to access geo-blocked content. If you are outside the United States, this is very important. Make sure that you choose a VPN that can access content from most regions across the world.
It should be fast. I already mentioned that a VPN slows down speeds, so this is something you need to take into account. You should be looking for the fastest VPN in the market to avoid buffering as you stream.
Make sure that your VPN has a strict no-logs policy. This means that they don't keep a record of your activity, such as when you logged on, what sites you visited and so on. If this information were ever to fall into the wrong hands you may be prosecuted as they'll see that you have been streaming unauthorized content.
The best VPNs for streaming are those that have lots of servers. The more servers, the faster a VPN is because it's able to distribute user load. For this post, we'll stick to VPNs that have more than 1,000 servers and one that has fewer servers but has found a way to deliver a great streaming service.
Add-ons are becoming more and more important in the world of streaming. Some devices, like Kodi, rely heavily on add-ons to bring you content, so make sure that you choose a VPN that works with add-ons.
Make sure that you choose a VPN that is known for excellent customer support. When you run into problems, as most users invariably do, you want someone on hand who will assist quickly.
---
Best VPNs for Streaming TV Shows & Movies
Streaming Services Include: Netflix, Hulu, HBO Now, BBC iPlayer, Prime and Sling TV
ExpressVPN is one of the most popular VPNs, and although it doesn't openly advertise the fact that you can use it for streaming, it is one of the best.
The service has more than 3,000 servers across more than 160 locations in almost 100 countries. Translation? You can stream content from almost anywhere so long as you have ExpressVPN.
Servers for streaming are set aside and are not overtly marked. This is so that they don't run into problems with streaming companies.
However, once you install the software you'll find them quite easily.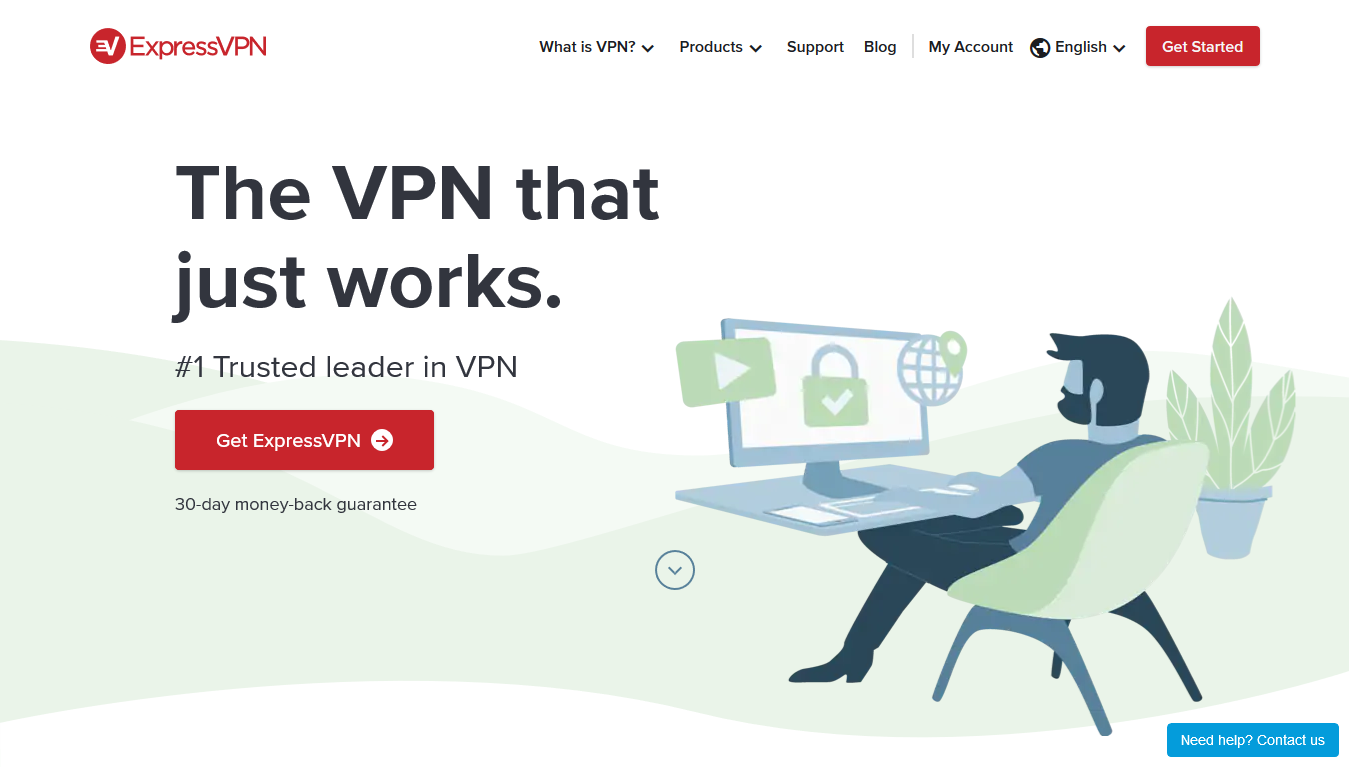 ExpressVPN for Streaming
You can access content from most parts of the world, including China and Russia.
ExpressVPN has very fast speeds which makes it an excellent choice for streaming content. You never have to worry about delays and buffering.
This software has the highest security encryption in place. Not only does it hide your IP address, but it also mixes your traffic with traffic from other users so no one can know what's coming from where. It uses AES-256 encryption which is the best there is so far.
It works with Kodi and you'll not have a problem installing add-ons. There are explicit instructions on the site on how to install add-ons.
You can connect 3 devices simultaneously.
They offer very good customer support.
How Much Does ExpressVPN Cost?
The cheapest is the one-month subscription which costs $12.95/month. A six-month subscription costs $9.99/month, and for 15 months you pay $6.67/month.
Read a full review of ExpressVPN here.
---
View Listing
Read Review
Streaming Services Include: Netflix, Hulu, HBO Now, BBC iPlayer, Prime and Sling TV
CyberGhost is loved by users because it's cheap and fast. This is one VPN that has put lots of effort into making sure that its users are able to stream content from wherever they are. The wide network of more than 6,500 servers in more than 90 countries it's the perfect solution for anyone struggling with geoblocks.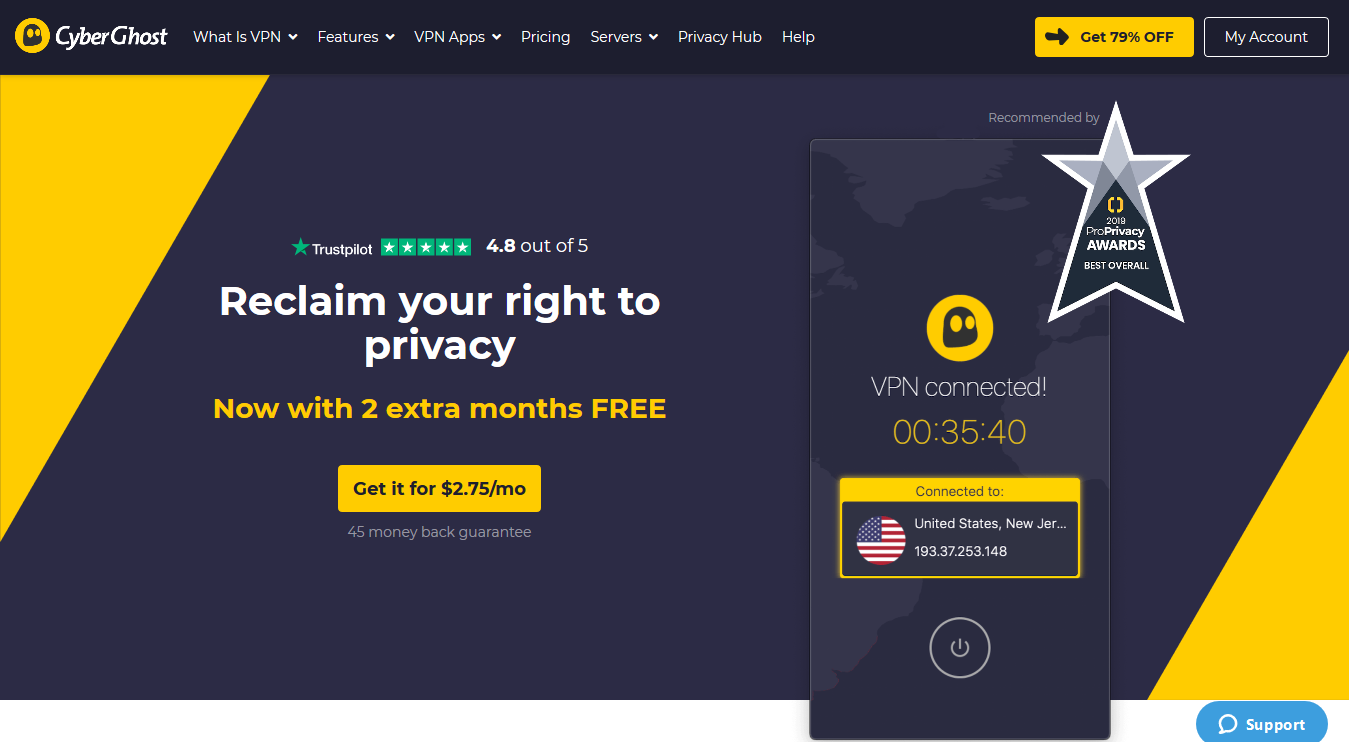 CyberGhost for Streaming
It has some of the fastest servers for streaming. You'll enjoy content without buffering.
You can go around geo-blocks in most parts of the world. However, you'll not be able to stream content from Russia or China.
It doesn't keep any logs of user activity, so your streaming information will never fall into the wrong hands.
It's very easy to use; once you install it in the streaming device you can start watching shows right away. If you need help, there are installation instructions on the site.
It uses top-notch security protocols, and you never have to worry about leaks.
They offer good customer support.
How Much Does CyberGhost Cost?
A one-month subscription is $12.99, while for one year you'll pay $5.99/month. Two years costs $3.69/month and three years is $2.75/month.
Read a full review of CyberGhost here.
---
View Listing
Read Review
Streaming Services Include: Netflix, Hulu, BBC iPlayer, Prime, HBO Now and Sling TV
NordVPN works very much like ExpressVPN when it comes to streaming. They are both very fast and allow you to access content from most locations in the world, but you need to know which servers have been set aside for streaming.
The service has more than 5,000 servers in 59 countries spread over more than 100 locations.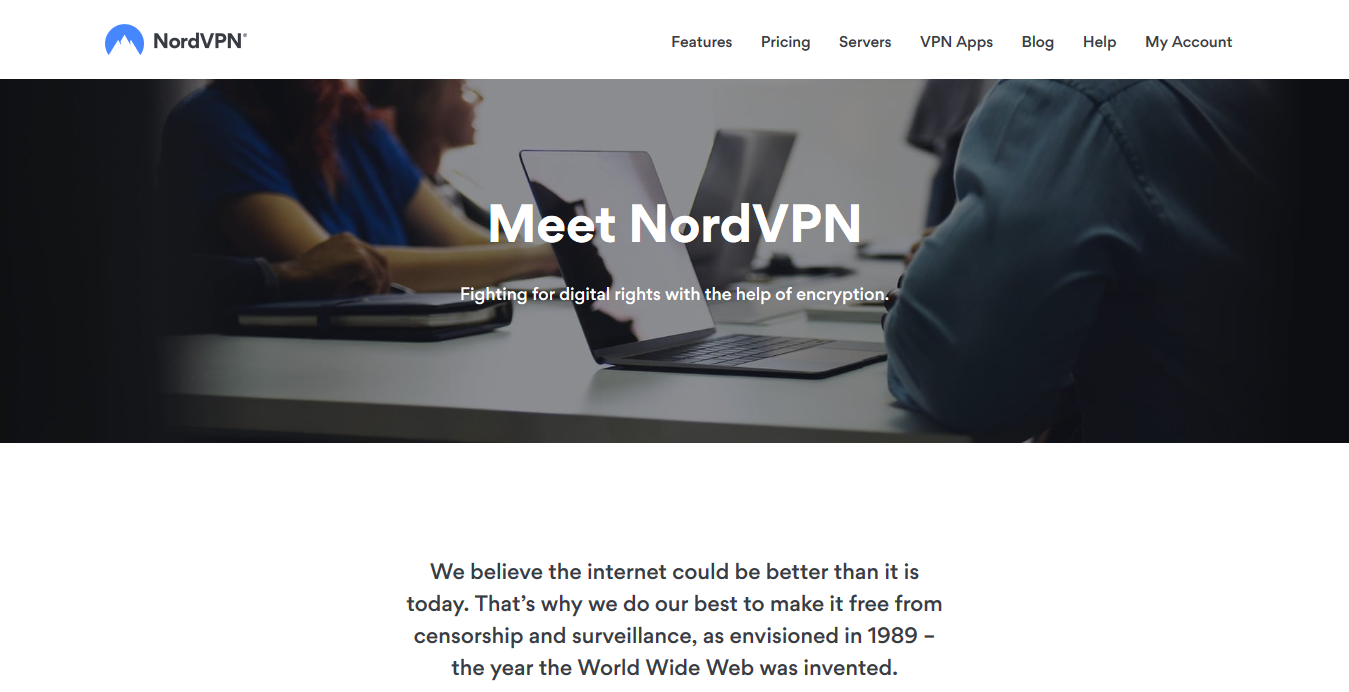 NordVPN for Streaming
Its servers are fast, and you will not experience buffering issues.
You can bypass geoblocks from most locations around the globe.
NordVPN doesn't keep user logs, so if they are ever asked to surrender information to authorities, they have none to give.
It uses AES-256 encryption, which is the best that there is. It's used by the US military, the CIA, FBI and other institutions that need the highest form of encryption.
Their customer support is reliable and well-informed.
How Much Does NordVPN Cost?
The 1-year plan costs $6.99/month, and there is a 3-year plan for $3.49/month. You can buy a one-month plan for $11.95.
Read a full NordVPN review here.
---
View Listing
Read Review
Streaming Services Include: Netflix, Hulu, HBO Now, Sling TV, Prime and BBC iPlayer
VyprVPN is a strong contender for best VPN for streaming even though not too long ago it seemed to be struggling to unblock Hulu. Today, it works for Netflix and other popular streaming services.
Although VyprVPN has about 700 servers, it has a major advantage: the service owns and manages all its servers. This means that speeds are almost always high, and users hardly experience any downtime.
It allows this VPN to offer services as good as those offered by VPNs that have thousands of servers.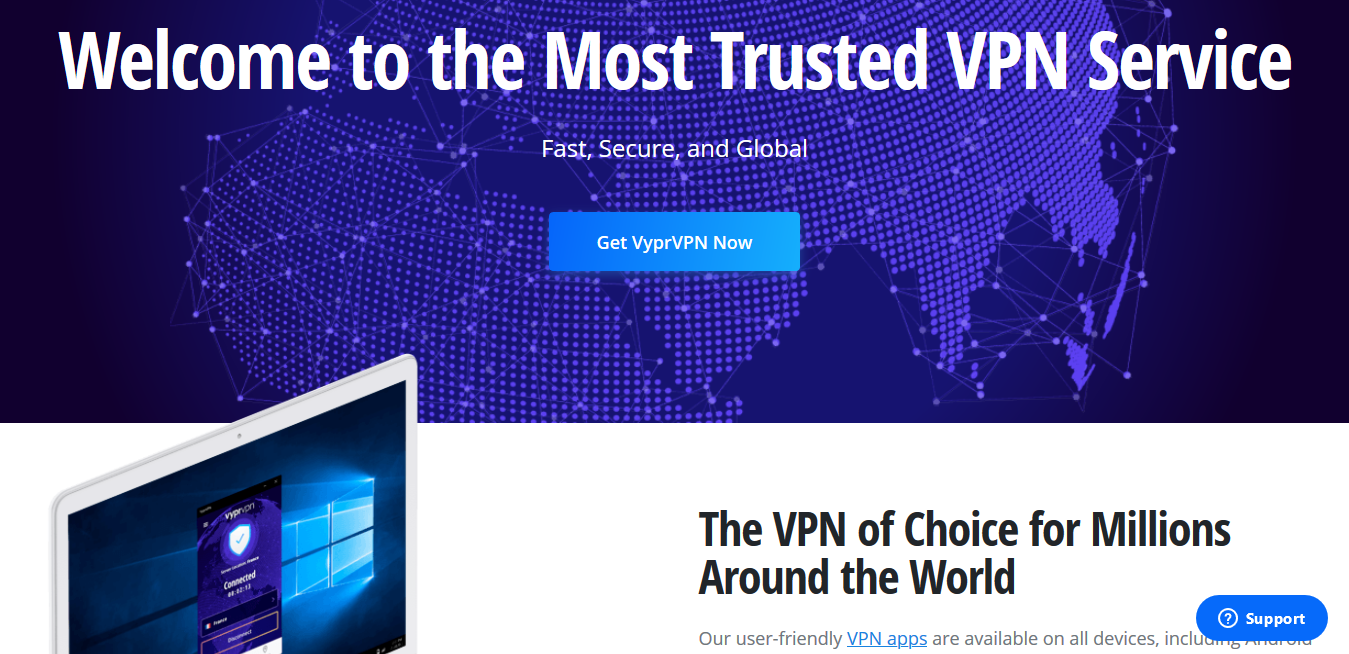 VyprVPN for Streaming
You can unblock content from lots of otherwise geoblocked locations.
Its servers are fast, and you'll enjoy content without buffering.
It doesn't keep any logs, so there is no danger of authorities accessing your streaming history.
You can stream on up to 5 devices at the same time.
You get high-end encryption that's bolstered by a NAT firewall.
How Much Does VyprVPN Cost?
For a one-month subscription you need to pay $12.95, but if you want a one-year plan you'll pay $3.75/month. The two-year plan costs $2.50/month.
You can read a full review of VyprVPN here.
---
Streaming With a Free VPN – Is It Safe?
Many free VPNs allege that they can keep you safe while you stream content and at the same time provide good speeds. Take these claims with a pinch of salt. There are several problems you'll encounter when you try to stream with a free VPN:
Ever wondered how free VPNs make money? They collect user details that they sell on to third parties. This is the opposite of what a VPN is supposed to do, which is to keep your identity secure. You'll see that many of them promise that they don't collect user details, but that isn't true.
You'll only be able to access one or two streaming sites, and it's unlikely that you'll get Netflix or any of the popular ones.
These VPNs are slow, so you can expect TV shows and movies to buffer while you're streaming.
A free VPN may not be able to accommodate add-ons and it provides only the bare minimum.
---
Conclusion
The best VPNs for streaming will deliver a good streaming experience every time, and you never have to worry about whether or not your information is secure or if they are collecting information about you.
These services use the highest grade encryption, which means that you never have to worry about leaks in your connection.
They allow you to stream content from most streaming sites and most locations around the world. Their services come at a fair price, and they offer good customer support.