Best VPN for PUBG: Play Battle Royale Without Restrictions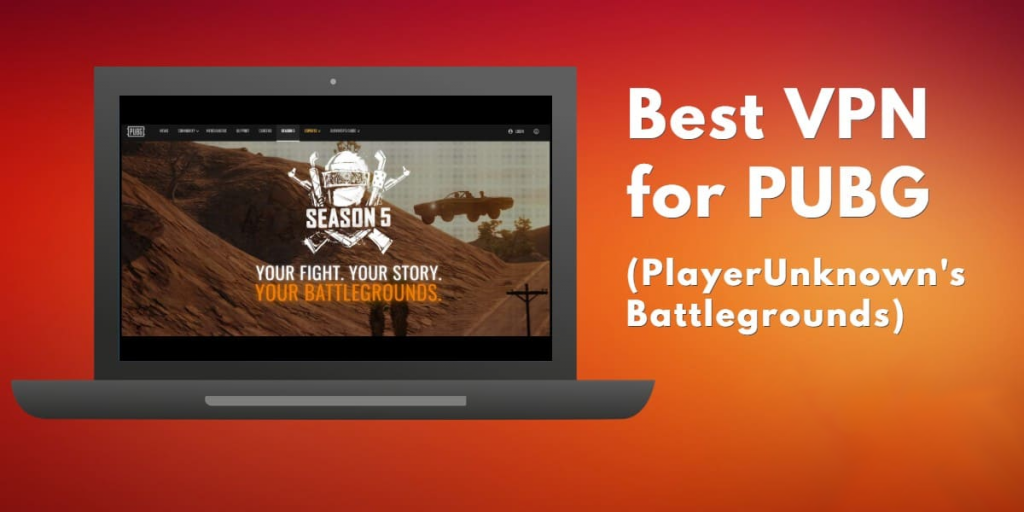 PUBG restrictions seem to be increasing worldwide, with more and more countries limiting access to the game. A VPN can help you overcome restrictions and eliminate lags. Read on to find out the best VPNs for PUBG.
PUBG stats speak for themselves. After it launched in 2017 and debuted in Xbox and PlayStation in 2018 it went on to become the highest-grossing game of 2020 with more than $2.5 billion in revenue.
To date, it has been downloaded nearly 750 million times with more than 50 million people worldwide playing the game daily.
Most of these were from India, where the game proved to be wildly popular. Unfortunately, it was banned, and gamer numbers took a major hit – it lost more than half of its daily players.
The 2020 ban went beyond India. Today, PUBG is banned in China, Pakistan, Korea, Jordan, Pakistan, Nepal, Iraq and Israel.
The reasons for the bans are varied. In India, the game's association with Tencent, the Chinese company, was cited by authorities. They were concerned about privacy and security.
In China, many were surprised by the ban because the game was distributed by Tencent. It was due to the amount of bloodshed involved in the game.
In Afghanistan, Jordan and Nepal it was banned because of feared psychological effects on gamers as well as data safety concerns.
The Israeli government thought the game was addictive, promoted violence and compromised user privacy and security.
These bans have left battle royale gamers at a loose end.
It doesn't have to be that way. If you know the best VPNs for PUBG, you can keep gaming even if the game is restricted in your country.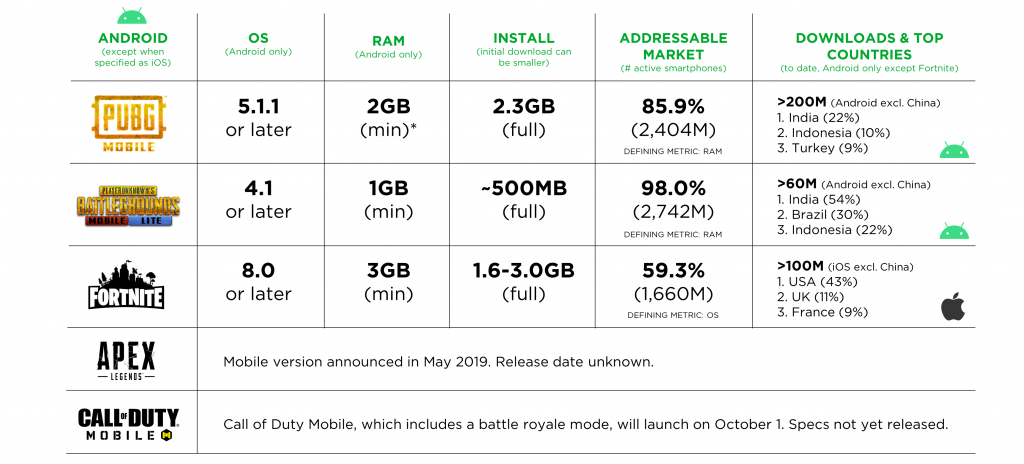 ---
What is PUBG?
If you have not played PUBG before you may be wondering what it is and what all the fuss is about.
PUBG is a battle royale game.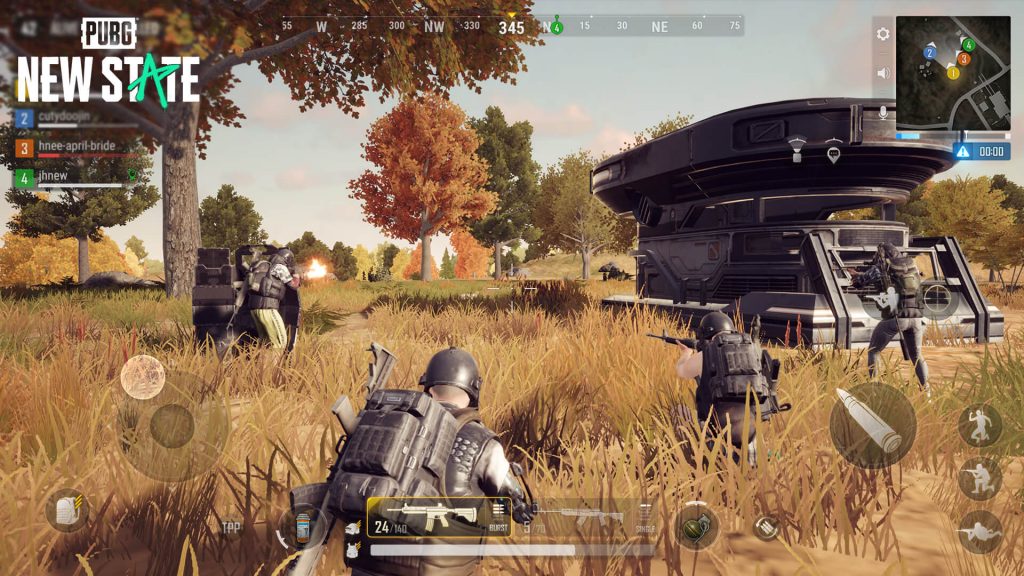 PUBG takes place on an island, and as you progress through the game you gain weapons to kill your opponents. At the same time the area of play becomes smaller and smaller.
These online multiplayer battles are last man standing games. They involve many players, dozens and sometimes hundreds, who must fight until only one, the winner, is left standing.
Other examples of battle royale games include Fornite, Apex Legends, Call of Duty: Modern Warfare and Garena Free Fire.
PUBG won the "Best Multiplayer Game in 2017". It's available on Android, Windows, iOS, Mac and Xbox One. It's also available for all PlayStation users.
---
Why Use a VPN For PUBG?
There are several reasons you may be looking for the best VPN for PUBG:
Bypass georestrictions – as discussed, PUBG has been banned in some countries. Maybe you live in one of them, or you're traveling and would like to have access to your game when you arrive.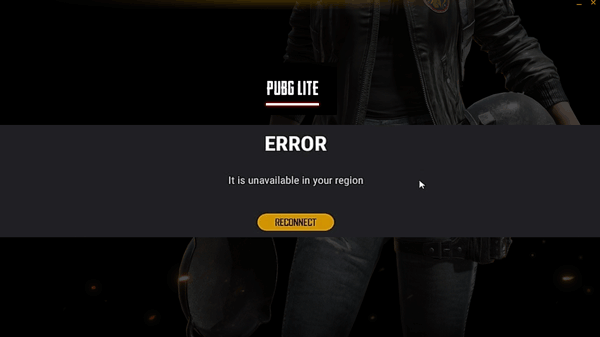 A VPN masks your IP address and makes it look like you're playing from a different location.
Avoid ISP throttling – ISP companies throttle speeds for bandwidth-intensive users. In other words, they will slow down your connection speeds to try and stop you from accessing certain sites and taking part in activities like intensive gaming.
When you use a VPN, your online activity is hidden. The ISP cannot see what you are doing, so they cannot throttle your speeds.
Avoid IP bans – sometimes game publishers ban players due to bad behavior, and this can set you back quite a bit. You may be banned for a week or two because of cheating, using mods or if they feel you're violating the terms of service.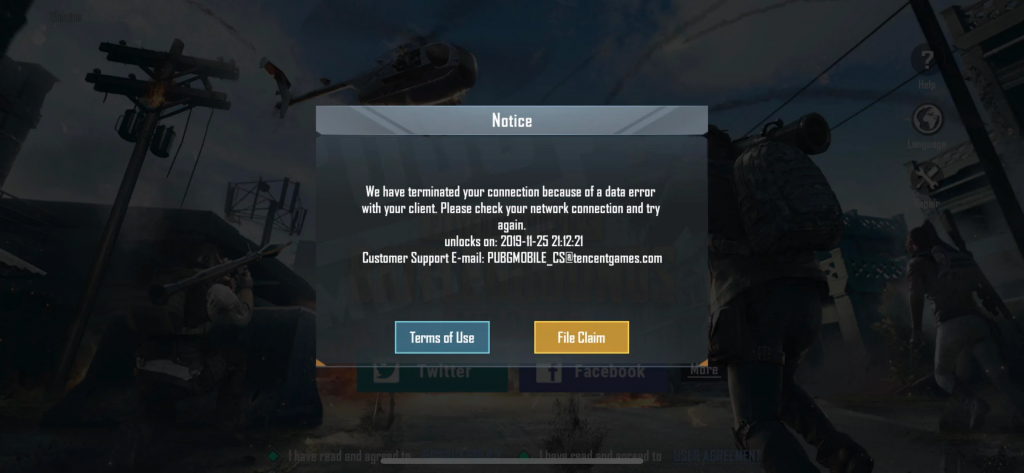 You can get around such bans using a VPN – the servers will not be able to tell when you're playing because your information is encrypted.
Reduce lag – Lag and latency are big problems for gamers. It doesn't matter if you have a fast internet connection. The game assigns you a server based on your IP address and it often increases the ping time. This is the time it takes to connect to the server and for it to return data.
A VPN allows you to choose your server, so you can choose one that's close to you to reduce lag time and latency.
Avoid DDoS attacks and block hackers – hackers often target online gamers because they are easy to compromise. Their IP addresses are out in the open for anyone to take, and they provide access to personal information. Malicious opponents sometimes use dirty tactics to slow down other players using DDoS attacks.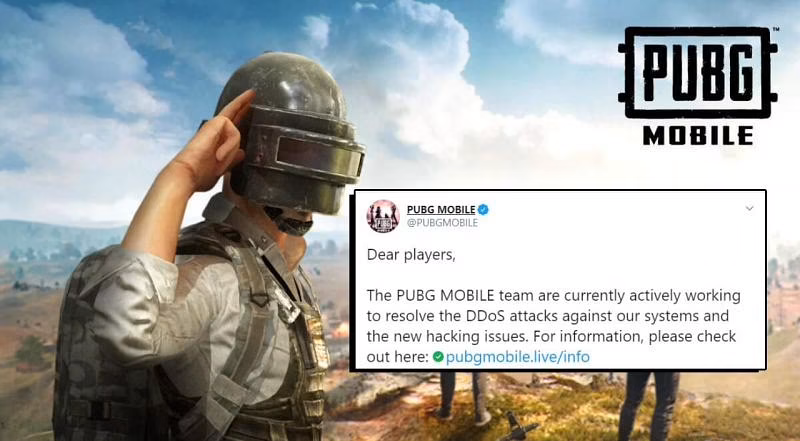 A VPN hides your IP address so no one can see who or where you are. It keeps your game and personal information safe. VPNs can also be used to prevent swatting.
---
How to Use a VPN For PUBG
The first step to using a VPN for PUBG is to choose a VPN with servers in countries where the game is available. In other words, if you're in India, choose a VPN that has servers in India, if you're in Pakistan choose a VPN that has access in Pakistan and so on.
If you're in a country that has access to the game, you can choose any VPN so long as it has a wide distribution of servers and fast speeds.
Use the following steps to game safely and without lags: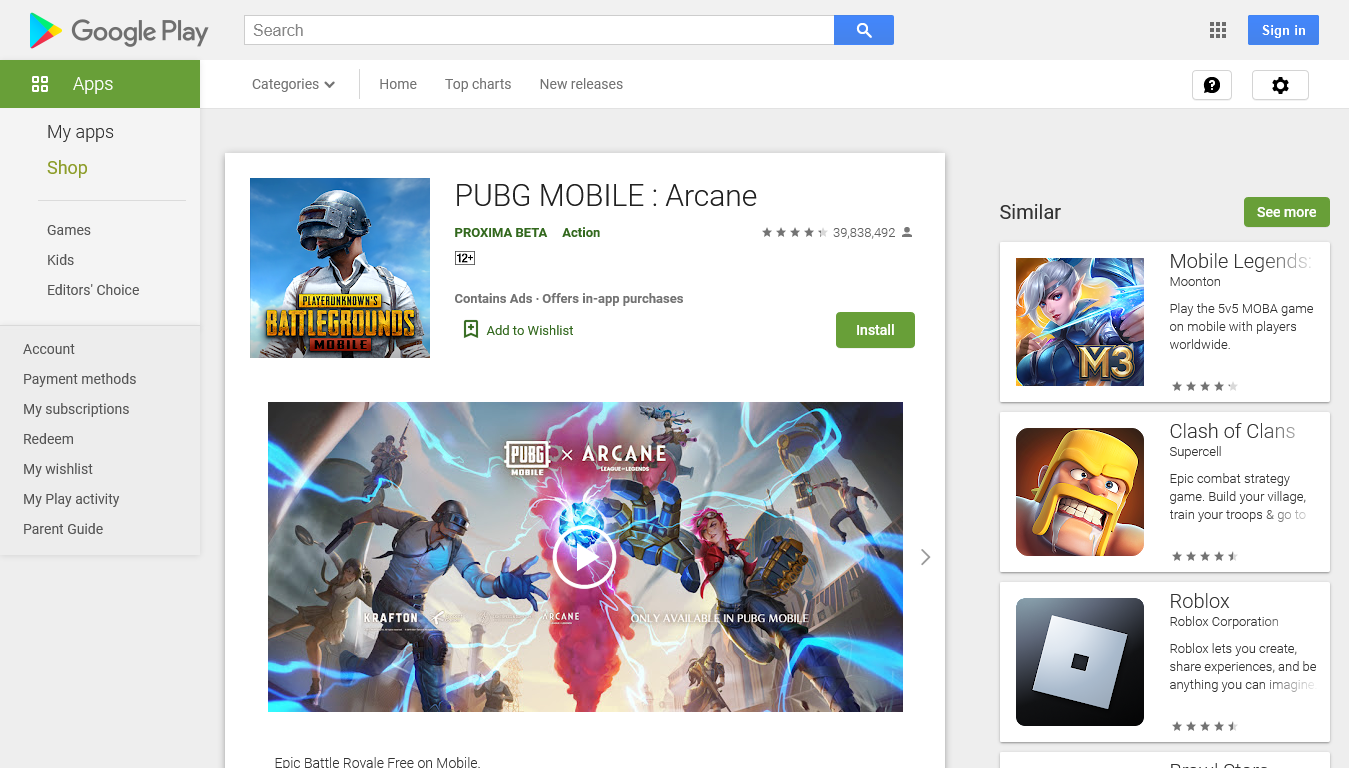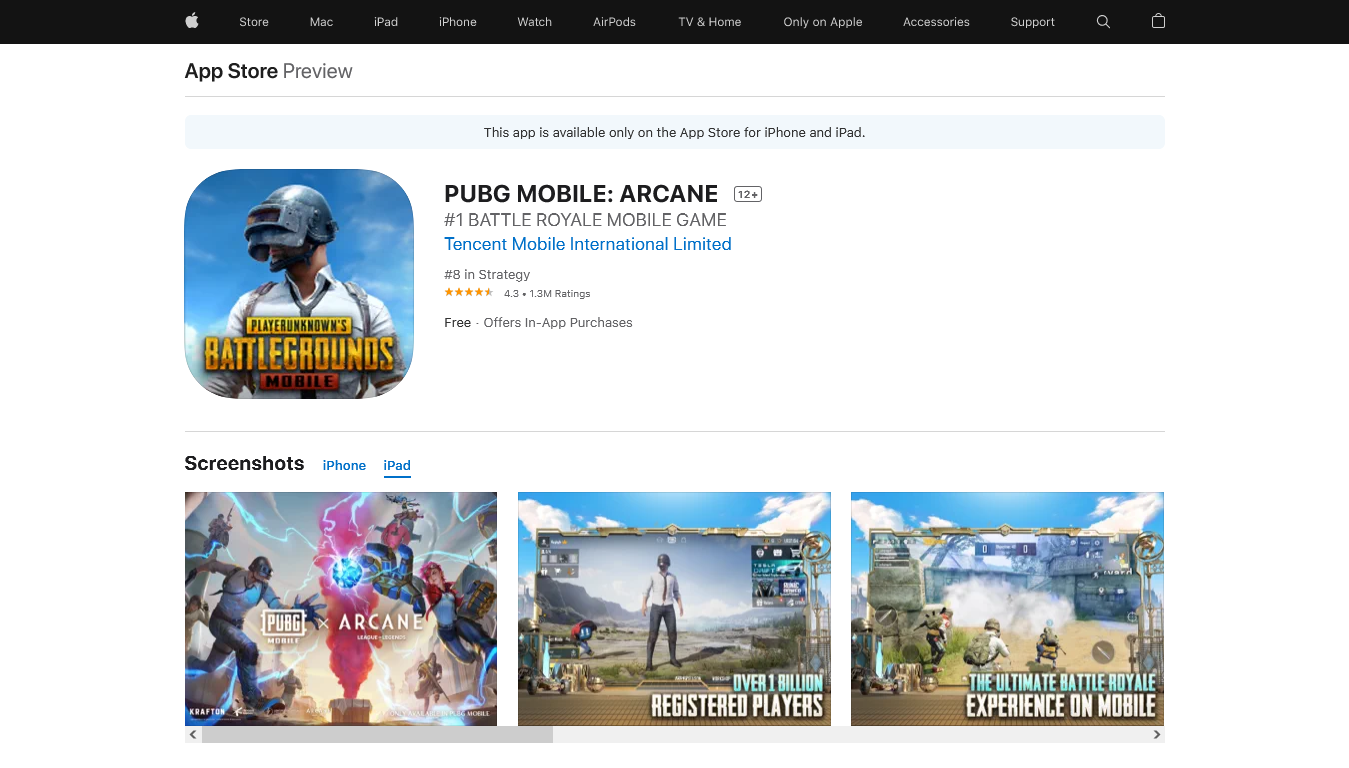 On Mobile

Download and install the VPN on your phone.
Check that all your settings are correct. The best VPNs provide specific instructions on what settings work best for mobile devices.
Choose a server in a country where the game is available and connect. Players in India, Pakistan and Nepal can try Singapore servers as they are the fastest. Test a few servers to see which one gives you the best ping times.
Visit the app store to download PUBG. PUBG Mobile is available in the Google Play Store and the Apple App Store.
Note:

It is important to first install the VPN and change your location as you may not be able to download the game without this step.

Note:

It is easier to use an Android phone to download and play PUBG. iPhone users tend to report problems.

Once you're in the game, select the right server for your PUBG location. If, for example, you are in Pakistan and downloaded the game using a server in Europe, connect through that server when you're in-game mode.
Join a match and start playing.

On PC
Just like on mobile, you'll need a VPN for PUBG to change your location especially if the game isn't available in your country. You need the Steam platform to play PUBG on PC.
Unfortunately, recent changes have meant that if your payment details and location don't match you'll not be able to download the game. For those who don't already have it installed this can be difficult to get around.
If you're having problems you can download emulator software and then install PUBG Mobile on your PC. It allows your device to act as a mobile device and you can play mobile-only games.
Download and install a VPN on your PC and then choose a server.

Install Steam – you need this platform to be able to play. Create an account and log in.

Click on "Add Game" and then "Browse Steam Store". Type PUBG in the search bar and search. When it appears add it to the cart and then pay.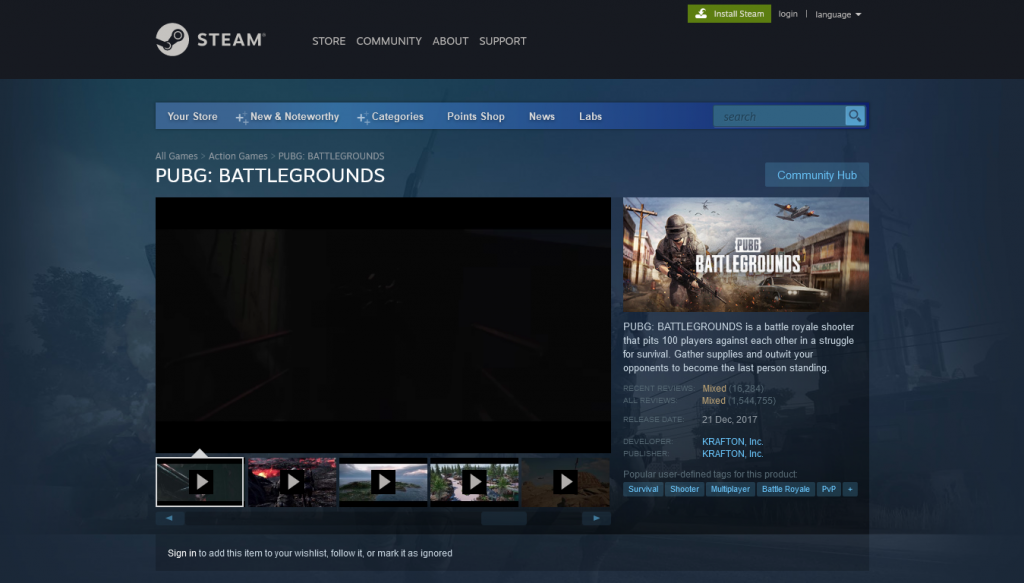 If you want to use an emulator here's what you need to do after you download and install the VPN:
Open this link to download the Gameloop PUBG emulator.

Download and install the .exe file on your PC.

After it installs, open the emulator. It comes up in Chinese, so change the language settings to English.

Hit your Windows key and R at the same time to get a command window. Type "Regedit" and click "OK". A popup appears; click on "Yes" to open the registry editor.

Under MobileGamePC, double-click on "UserLanguage" and when asked for value data, type en-US and click "OK".

Restart the emulator and then search for "PUBG Mobile". Download and install the game.

You can now join a match and play as usual.
Note: Always make sure you're connected to your VPN before you start playing.
---
Choosing a VPN For PUBG
What makes a good VPN for PUBG? Whether you're looking for the best VPN for PUBG or the best VPN for PUBG Mobile, there are certain qualities you should keep an eye out for.
The VPN should be fast and reliable.
It should have a wide distribution of servers so you can choose the fastest and best to reduce lags.
Choose a VPN that is excellent for removing geo-blocks especially if you're in a country where access to PUBG is limited.
If you're in China only a select number of VPNs can help you connect. Read more here…
---
Best VPNs For PUBG
Read Review
View Listing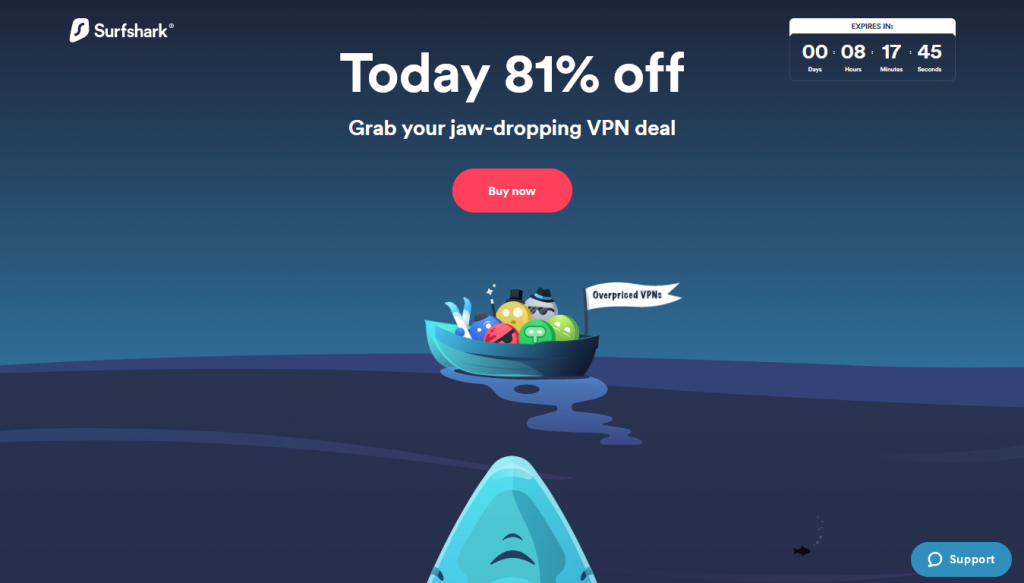 Surfshark for PUBG is recommended because it is excellent for bypassing geoblocks and it's also fast. This VPN is cheap and doesn't limit bandwidth. The best thing about it for gamers is that you can use it to connect unlimited devices.
| | |
| --- | --- |
| Pros | Cons |
| It is one of the best for bypassing geoblocks | Some servers can be slow |
| Has fast speeds without data limits | |
| 3,200+ servers | |
| You can use it to unblock streaming channels like Netflix and Amazon Prime. | |
| You can connect unlimited devices | |
| It is well supported | |
| The VPN has a built-in kill switch | |
| You get a 30-day money-back guarantee | |
| Based in the British Virgin Islands | |
---
Read Review
View Listing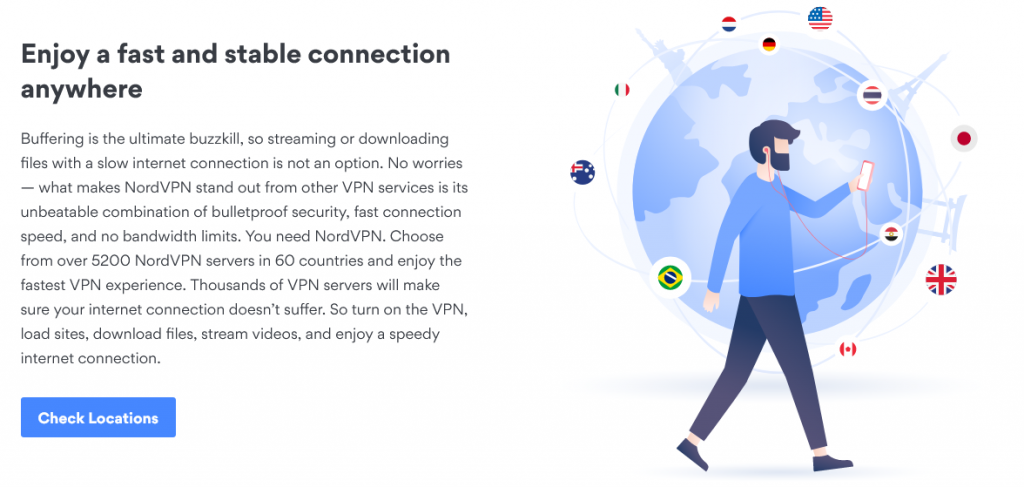 This is an excellent VPN for PUBG because it is fast, has thousands of servers, and is secure. You can connect up to six devices at once which is great for gaming with friends and family.
| | |
| --- | --- |
| Pros | Cons |
| It uses the best encryption and is secure | Speeds can fluctuate on some servers and affect your game |
| Great speeds for gaming | |
| You can use it to unblock all major streaming platforms | |
| It is well supported | |
| 5,100+ servers | |
| Based in Panama | |
| It allows simultaneous connections | |
| You get a 30-day money-back guarantee | |
---
Read Review
View Listing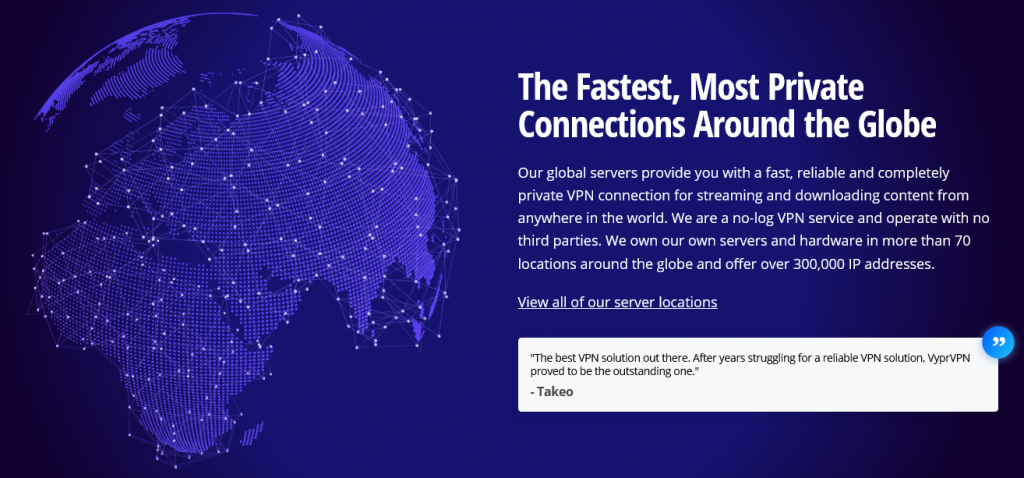 VyprVPN is unique among VPNs – it manages its servers internally. This means that your data is even more secure, and you rarely experience downtime. It provides fast speeds for uninterrupted PUBG gaming and has strong encryption and a kill switch.
| | |
| --- | --- |
| Pros | Cons |
| Excellent for bypassing geoblocks | It has fewer servers than some other VPNs (with little or no downtime, so this isn't a big problem) |
| The Chameleon Protocol provides an added layer of security | Speeds can be slow on some servers |
| It is fast for uninterrupted PUBG gaming | |
| 700+ servers | |
| Based in Switzerland | |
| You can use it to unlock all popular streaming platforms | |
| The VPN is well supported | |
| You get a 30-day money-back guarantee | |
---
Read Review
View Listing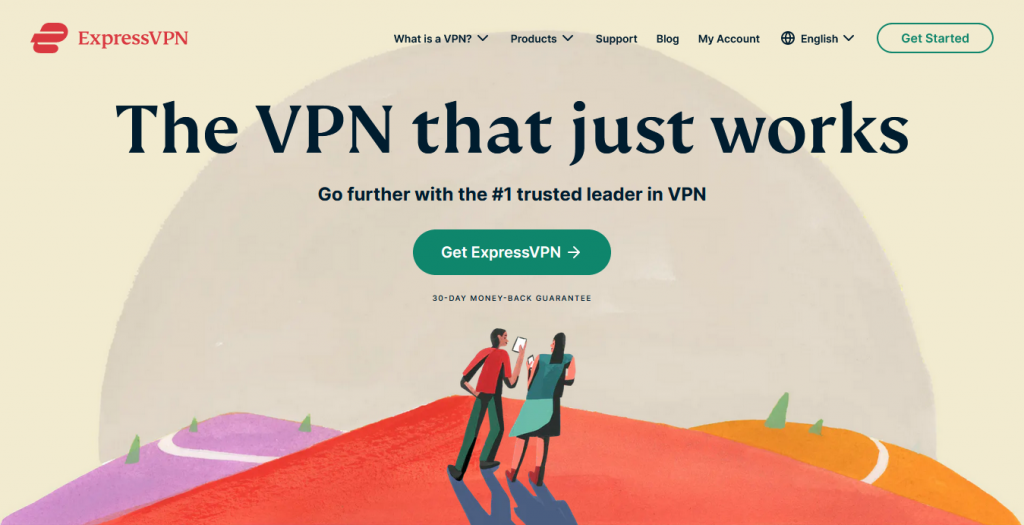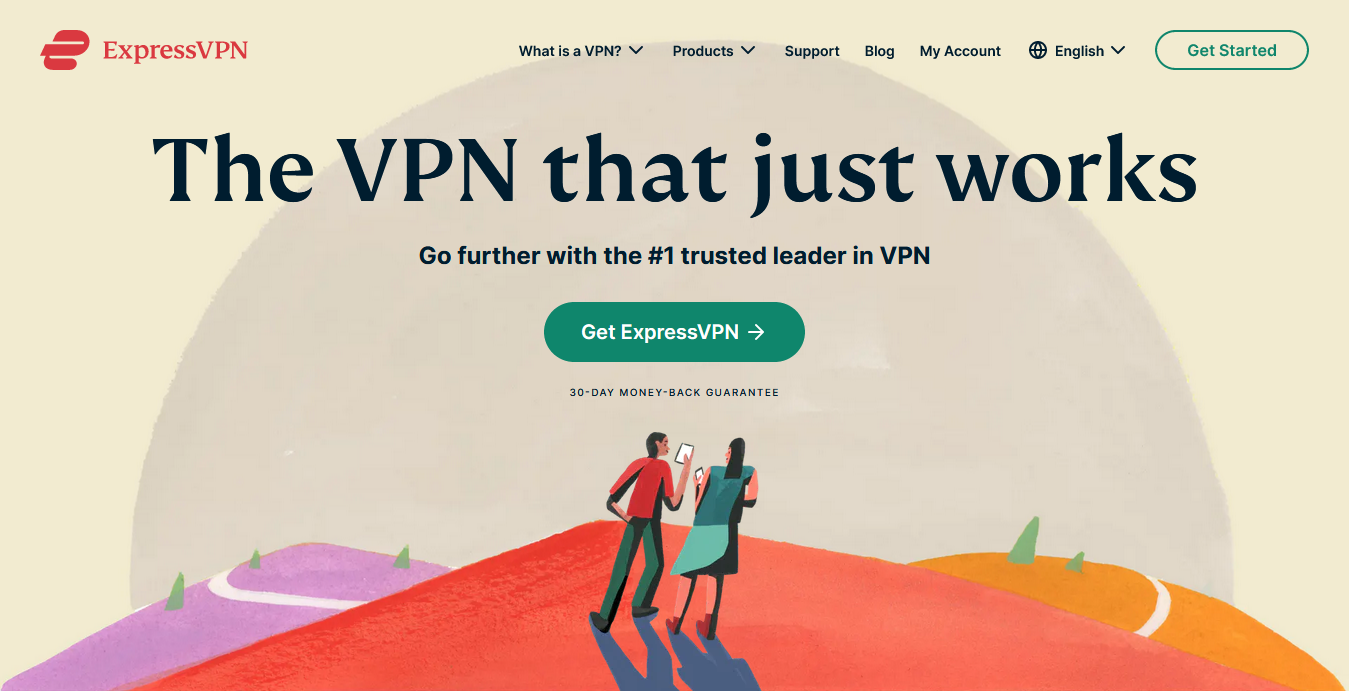 ExpressVPN is considered one of the best in the market, and it comes recommended for PUBG. It has thousands of servers across the world and provides excellent speeds. You can use it to connect up to five devices, allowing you to game with family and friends.
| | |
| --- | --- |
| Pros | Cons |
| It uses strong encryption and a raft of additional security features | It is expensive |
| It is fast and allows uninterrupted gaming | Some servers are slow |
| 3,000+ servers | |
| Based in the British Virgin Islands | |
| You can use it to stream from most platforms | |
| You get unlimited bandwidth | |
| You get a 30-day money-back guarantee | |
---
FAQ
What's the difference between PUBG, PUBG Mobile and PUBG Lite?
PUBG has better quality graphics because it is designed to be played on high-performance PCs. The gameplay on PUBG is more realistic and players can play for longer with more stealth and strategy.
PUBG Mobile is scaled down so that it can fit in mobile devices. The quality of graphics is lower. However, it is much more customizable, and you can change player clothes, guns, vehicles and more. It also has more arenas. Players can choose faster matches. The best VPN for PUBG Mobile will also work as the best VPN for PUBG on PC.
PUBG Lite is the free version of the game. It is less resource-intensive than both PUBG and PUBG Mobile. Unfortunately, it is no longer available for download so you don't need to worry about the best VPN for PUBG Lite.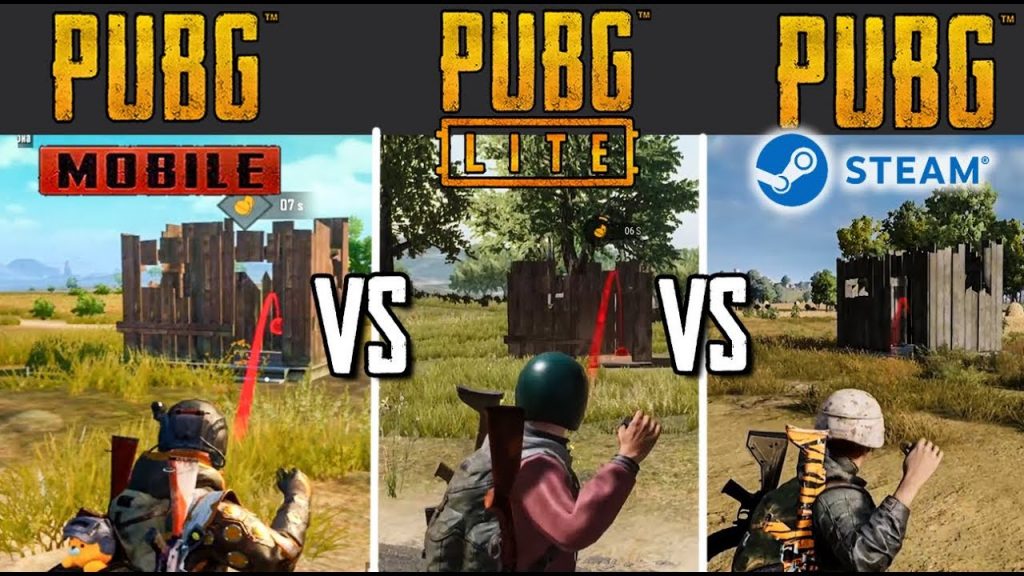 Can I play PUBG with a free VPN?
You can, but it's not a good idea. Free VPNs have limitations. PUBG requires a lot of bandwidth to play, and free VPNs typically come with data caps. You may be able to get into game mode, but the VPN will likely disconnect as you play leaving you exposed.
Free VPNs also lack essential security features like a kill switch, and many collect user data that they sell to third parties.
Will a VPN for PUBG slow down my device?
All VPNs slow down devices to a degree. Choose one that's fast to start with so that your speeds aren't dramatically affected.
Will PUBG increase my ping?
It depends, and there is no fixed answer for this. When connected through a VPN, your ping is likely to be higher than when you are on a standard connection. However, if you're using a VPN and connect to a server near you it may lower your ping.
It comes down to whether you are willing to forfeit PUBG or play with a lower ping; most players choose to use a VPN.
Can I be banned for using a VPN on PUBG?
PUBG is known to take stern action for players who don't follow the rules, but we're yet to see anyone banned for using a VPN. Remember, a VPN hides your activity, so no one can tell that you're using one in the first place.
Which is the best VPN for PUBG?
Any of the ones discussed here will work. They all come with a 30-day money-back guarantee, so if you try one and it doesn't work for you it won't cost you anything to try another.
---
Conclusion
For those in countries where PUBG is restricted, a VPN is the only way you can gain access. For the rest of the world, a VPN allows players to game privately and without risk.
Either way, it is important to choose the right VPN for PUBG – a fast one with many servers that uses tight security protocols.
As you think about the best VPN for PUBG think about how many simultaneous connections you'd like to have; the more connections you have, the more friends and family you can invite to join you in this exciting game.
Best VPN For PUBG in 2022