The 4 Best VPN for Streaming in 2022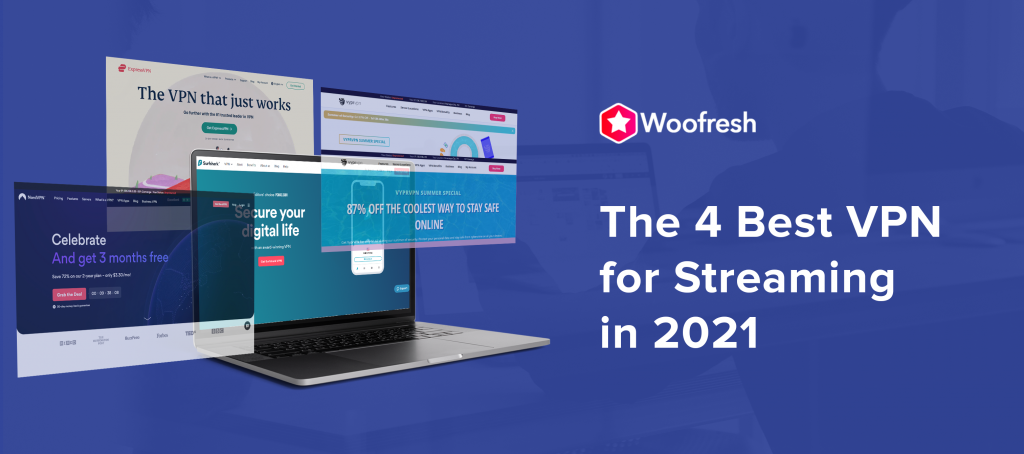 Are you having trouble accessing your favorite show? A VPN for streaming might be the answer.
We are firmly in the era of streaming. Many people have cable or satellite but they still prefer to stream their favorite shows, news and sports.
Compared to cable, which most of us were using before, it's cheaper, offers a diversity of channels, and so long as you have a fast internet connection you get better video quality.
You're able to select what you want on-demand, unlike cable where subscribers end up paying for unwanted channels simply because they come in the bundle.
If you buy the right streaming device and the best VPN for streaming movies, you can have your fill of good entertainment on Netflix, Amazon Prime, HBO and others and catch up on news and sports on YouTube, Hulu and Sling.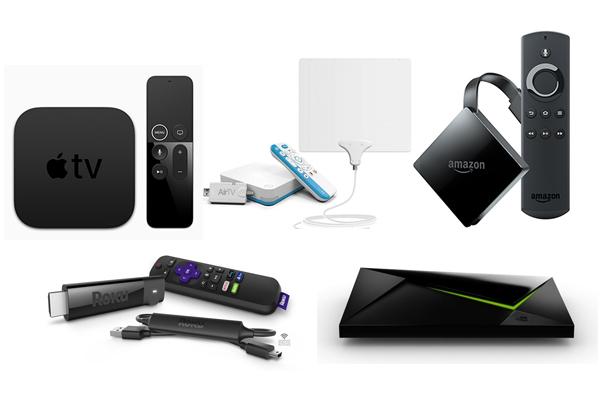 Some users assume that buying a streaming device is all it takes. Not quite. Streaming companies don't stream all the content to all regions. So, for example, if you are in Australia, your Netflix catalog will be different from a user in the United States or the United Kingdom.
You'll often hear streaming newbies ask, "Do you need a VPN for streaming?" The answer is yes if you want to access all your favorite content from anywhere in the world.
---
VPN For Streaming – How it Works
A VPN diverts your online activity, including streaming, away from your ISP and passes it through an encrypted tunnel. As a result, your internet provider cannot see what you're doing, nor can anyone else.
Whenever you stream, your data passes through the VPN's servers which assign you an anonymous IP address, and that's how you're able to access content from any region. Your content is routed through a server in a foreign country, making it look like you're located there, so you have full access to that country's shows and movies.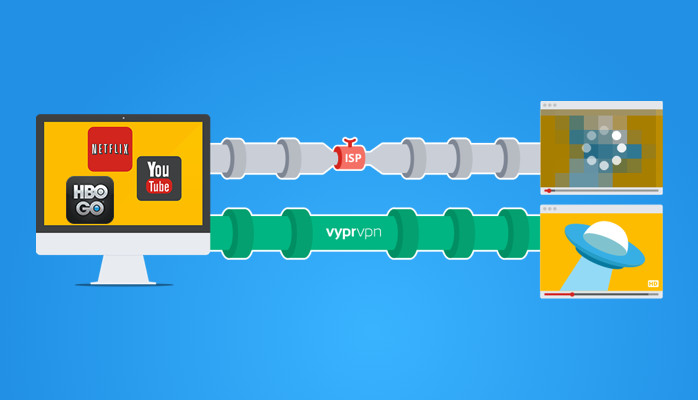 ---
Why Use a VPN For Streaming?
VPNs cost money, so why use a VPN for streaming?
We've just talked about VPNs providing access to shows in regions that would otherwise lock you out. VPNs offer convenience in areas like South America, Africa, Asia and the Middle East. These continents have millions of viewers but a lot of content from streaming companies is restricted.
But there are more reasons to get a streaming VPN:
It gives you access to geo-restricted services
If you love British shows, you'll love BBC iPlayer. It brings you a vast catalog of made-in-England shows, including documentaries and sports, comedy and dramas. The only problem is it isn't available to viewers outside the United Kingdom. Similarly, HBO Max and Hulu are limited to users inside the US.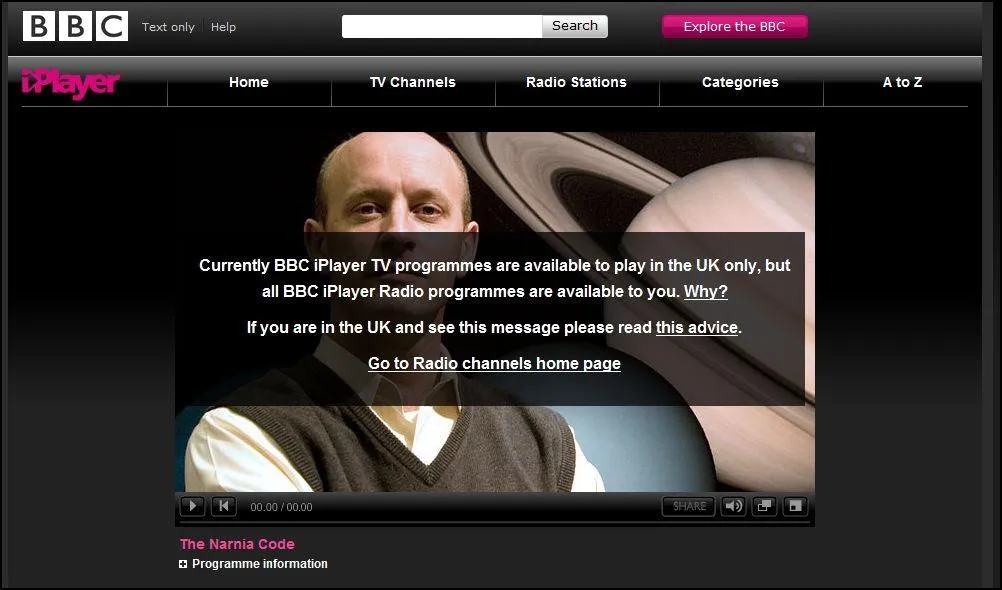 Other providers, like Paramount Plus, are almost impossible to watch outside the US. Paramount Plus has excellent shows and re-runs: the SpongeBob Squarepants movie, Star Trek, iCarly, Comedy Central, BET, the Smithsonian Channel and many more.
A VPN for streaming will give you access to restricted services and you can watch all your favorite shows.
You can watch sports live
Set channels broadcast most sporting events, and if you don't buy their expensive subscriptions you will not have access to live matches. Not what you want if you're a sports fan. To get around this, get the best VPN for streaming TV and you'll have access to most sporting channels, live matches and replays.
Stream securely on public networks
If you find yourself in a café or any other public internet connection you can still enjoy your favorite shows if you have a VPN. So long as you have a mobile phone or tablet, you can connect and stream securely and no one will be able to see that you're streaming unless they look at your screen.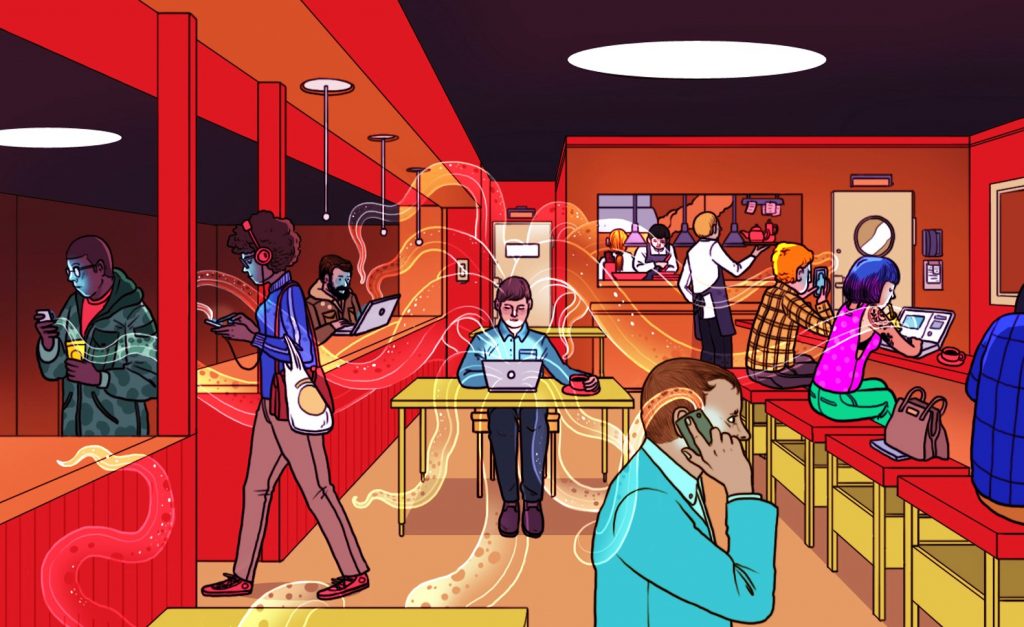 Secure all your other online activity
So long as you invest in the best VPN for geo-restricted content, you can also secure other devices. They offer simultaneous connections, and you can connect many devices for online privacy (including mobile devices) at the same time.
Surfshark is the best; it allows you simultaneous connections at an affordable price. Alternatively, you can load the VPN on a router and then connect as many devices as you want via the router.
---
How to Use a VPN For Streaming
After you find the best VPN for streaming movies and TV shows, the first thing to do is download the app. Get the app for your computer and your mobile devices – you want to be able to stream on any of your devices.
After installation you'll be prompted to log in. Type in your username and password so that you get access to the list of servers.
Choosing the correct server is important. If, for example, you want to show BBC iPlayer, you should choose a server in the UK. You'll get a fast, lag-free connection.
Some VPNs automatically connect you to the closest server as it's the fastest and give you the option to connect through any server on their list.
A VPN with a wide server network is best because it gives you access to almost all regions worldwide.
Once connected through a server you can visit the platform you'd like to stream from, choose a show or movie and start streaming.
Note 1: Streaming platforms require users to have an active account, so you'll have to register and have an active subscription. You can pay for the cheapest package to keep your account active; you'll still get access to all their content.
Note 2: This is a general guide on how to use a VPN for streaming. Connection and use instructions change with different VPNs, so read the instructions on yours carefully.
---
How to Choose The Best VPN For Streaming TV
There are dozens of VPNs, and you may be wondering which will work for you. Here's what to take into account as you choose. You can see a full list of top VPNs here…
Choose a fast VPN. This is probably the most critical factor for VPNs for streaming. You want to be able to stream video without buffering.
Make sure the VPN can connect to Netflix. Some VPNs can't get around the restrictions that Netflix has put in place.
Choose a VPN that uses the best security protocols in the industry and doesn't keep user logs.
Get one that allows you to have simultaneous connections. The more the better.
Lastly, make sure it's well supported and has a team that responds to user queries fast.
---
The 4 Best VPNs For Streaming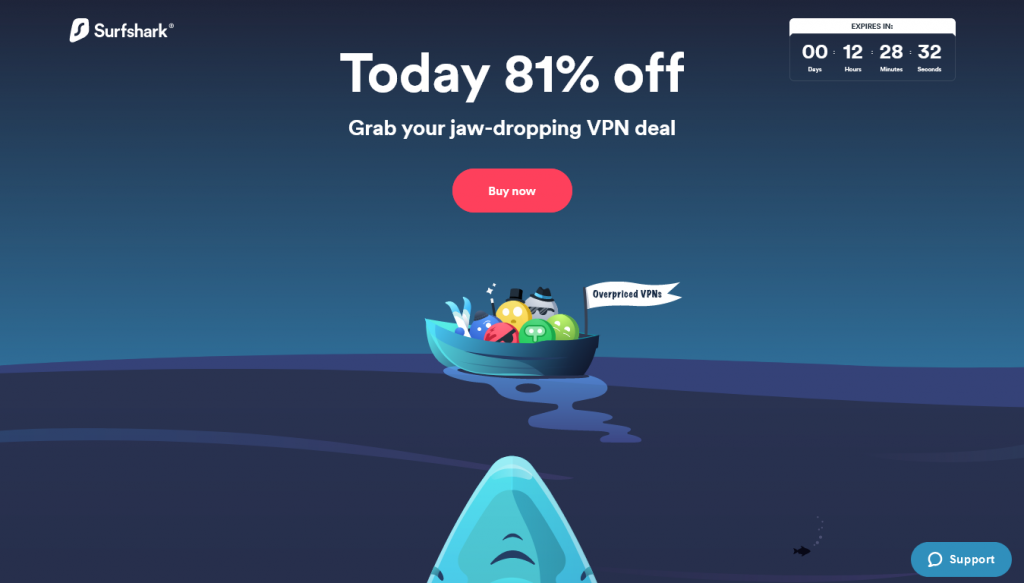 Surfshark qualifies as an excellent VPN for streaming movies, shows, and sports for many people because it's bundled with all the right features. It is cheap, and long-term plans cost very little. It uses the best security protocols and doesn't keep user logs.
Surfshark is compatible with all streaming devices and can be used to unblock Netflix, BBC iPlayer, Amazon Prime Video, Disney+, Hulu, YouTube, HBO and other popular streaming channels.
Although Surfshark is relatively young compared to other best VPNs for streaming, it has everything you need to stream smoothly. It's not the fastest and doesn't have the largest server network, but you can use it to download shows from almost anywhere without buffering.
This VPN allows unlimited simultaneous connections and you get a 30-day money-back guarantee. This makes it perfect for single people, families with many devices in the home and even small businesses.
| | |
| --- | --- |
| Pros | Cons |
| Excellent security protocols: OpenVPN, IKEv2 and Shadowsocks protocol to bypass firewalls. | It doesn't offer split tunneling on iOS |
| Uses AES-256 encryption and a kill switch to eliminate data leaks | Some of their servers are slow (it happens with all VPNs) |
| It doesn't keep user logs | Their Apple apps are weak |
| It has a MultiHop option that encrypts data through two servers | Doesn't offer phone support |
| Available on Windows, iOS and also works on smart TVs and can be used for gaming | |
| 3,200+ servers in 65 countries | |
| Based in the British Virgin Islands | |
| Unlimited simultaneous connections | |
| Budget-friendly prices | |
---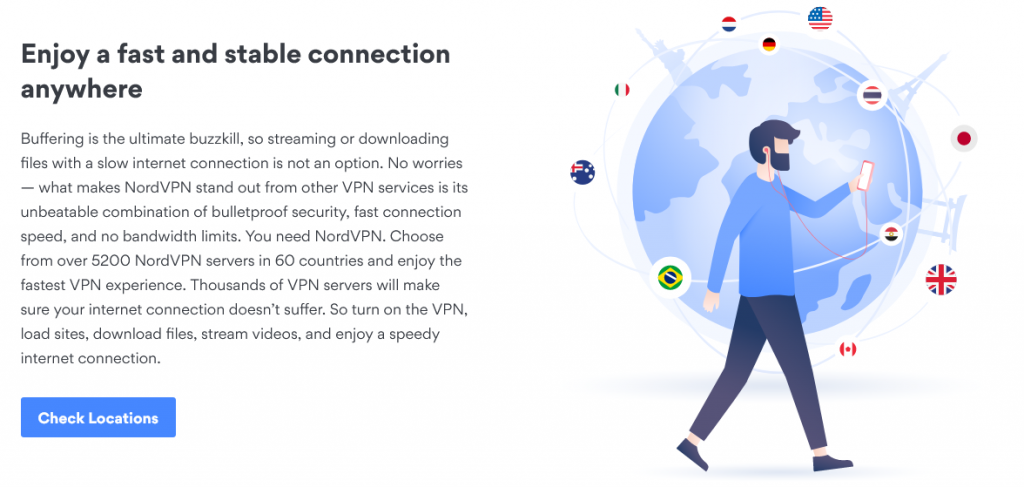 NordVPN is one of the biggest and oldest names in the industry. The service boasts almost 15 million users since its inception and has thousands of server locations.
NordVPN is excellent for streaming. It has a vast server network to deliver fast download speeds and accessibility. Its speeds are good enough to deliver HD video without lags. The service uses double 2048-but encryption, a double kill-switch, and DNS leak protection to secure user data.
CyberSec blocks your devices from malicious sites so you don't have to worry about bots and hackers.
You can use NordVPN to stream Netflix, Hulu, Amazon Prime, Disney+, HBO Max, YouTube and more.
| | |
| --- | --- |
| Pros | Cons |
| Excellent security and encryption features | Speeds are extremely slow in some countries especially in Asia |
| It has a kill switch and DNS leak prevention | The mobile app is a little clunky |
| The double-VPN feature gives an added layer of anonymity | Not all servers support P2P |
| It has fast download speeds and is stable | Only allows 6 simultaneous connections |
| 5,200+ servers in 60 countries | |
| Based in Panama | |
| Well-designed apps for Windows, Android, Mac and iOS (also Linux) | |
| Excellent customer support | |
| 30-day money-back guarantee | |
---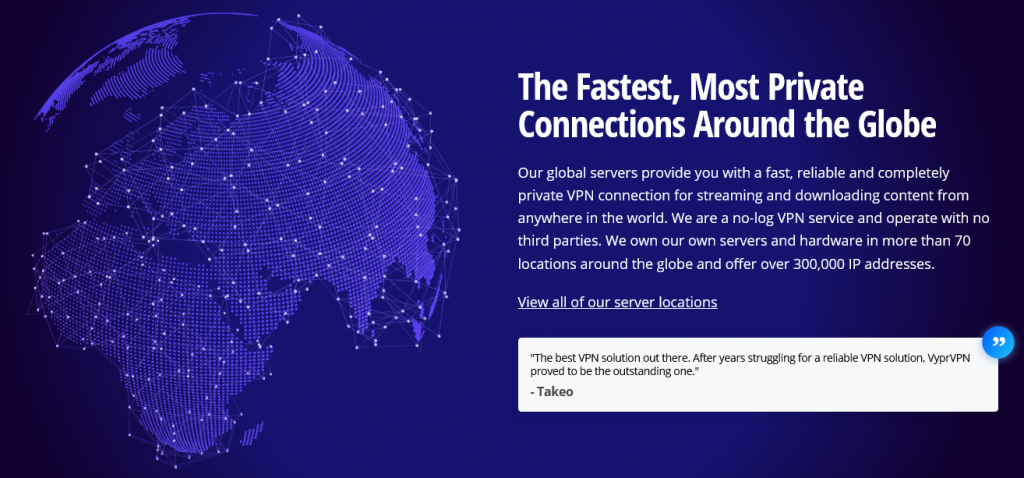 VyprVPN doesn't often make it into the best VPN for streaming lists, but it is reasonable and pocket-friendly.
It unblocks geo-restricted content and although it has a comparatively small server network and some of them are slow, it can connect to all popular streaming platforms. You can use it to watch Netflix, Hulu, Amazon Prime, Apple TV+, BBC UK, Disney+, HBO Max and many more.
It uses most of the same security protocols as NordVPN and Surfshark, so you can expect to be anonymous, safe and secure as you download shows and movies. These include AES-256 encryption, PPTP, IKEv2, WireGuard and Chameleon.
| | |
| --- | --- |
| Pros | Cons |
| It has robust security features and doesn't keep logs | The monthly subscription is quite expensive |
| It owns and manages its servers | Fewer server locations than industry biggies |
| 700+ servers in 70+ locations | Provides limited support for Linux |
| Based in Switzerland | |
| Easy to use apps that are compatible with most platforms | |
| WireGuard support for apps | |
| Strict no-logs policy | |
---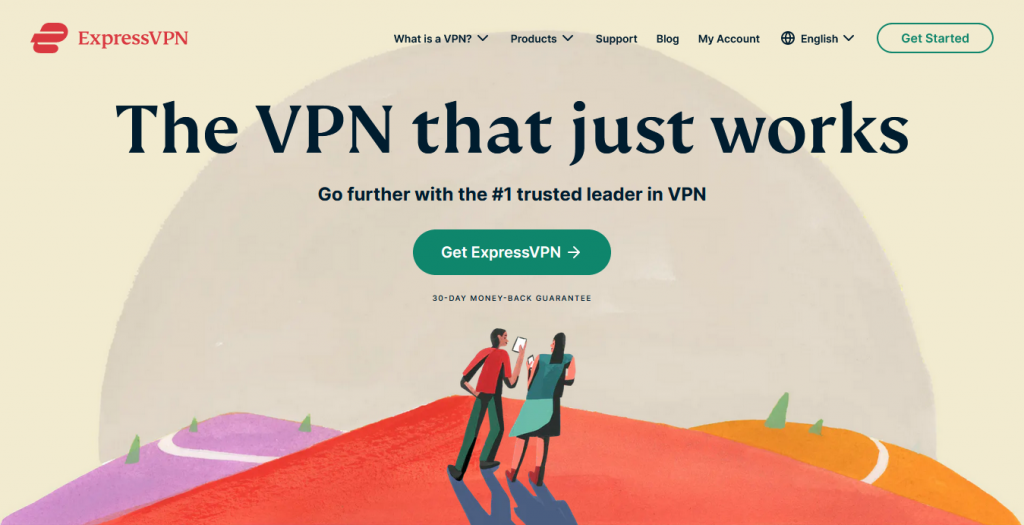 ExpressVPN is a winner when it comes to streaming. It provides excellent speeds because of its wide server network and its servers use the best security protocols to encrypt and transmit user data.
The service has apps and extensions that are compatible with a variety of devices and it also works well on routers. It works for Windows, Android, Mac and iOS as well as Linux.
You can use ExpressVPN to unblock Netflix, Amazon Prime, BBC iPlayer, Hulu, HBO and many more. Compatible devices include Amazon Fire TV, Apple TV, Chromecast, Roku and PlayStation.
The wide server network and up-to-date infrastructure allow this VPN to deliver fast and constant speeds in most parts of the world.
It doesn't have a free version, but you get a 30-day money-back guarantee.
| | |
| --- | --- |
| Pros | Cons |
| It unblocks most streaming platforms | It is expensive |
| This VPN is fast and the connection speed doesn't vary much | It doesn't offer good long-term deals |
| 3,000+ servers in 94 countries | Has only 5 simultaneous connections |
| Based in the British Virgin Islands | |
| It offers support for a wide variety of devices | |
| Uses OpenVPN, IKEv2 and L2TP security protocols | |
| It has a kill switch and data leak protection | |
| Has split-tunneling for certain apps | |
---
FAQ
When can I Use a VPN for streaming?
When do you need a VPN for streaming? There are two cases that prompt users to use a VPN to view content. The first is geo-blocking. It can happen to anyone, regardless of where they are. Even viewers in the United States cannot access some shows that are available in other regions. The only way to access those shows is by using a VPN and a streaming device.
The other use case for VPN services is when you are traveling. Going to another country will almost definitely change the list of shows that's available to you. The only way to enjoy the same content you do at home is to use a virtual private network for streaming.
What are the best streaming services in 2022?
There are many streaming services available today and if you have the right combination of a good streaming device and the right VPN you'll have access to more content than you can consume.
Netflix dominated the market for some time but others are catching up now. HBO Max and Disney+ have added lots of content to their libraries and their services are affordable. Hulu is recommended as a good streaming service for cord-cutters because it brings together a great selection of movies and shows and is cheap.
Other recommended streaming services are Sling TV, Amazon Prime Video, Peacock, Fubo TV, Crackle and Apple TV.
These are just the ones that dominate the market. There are many more, originating from different countries and specializing in different types of content.
If you love Bollywood movies, for example, look for a streaming device that connects to Hotstar. If you're interested in documentaries, look for Curiosity Stream and if you want educational content for the kids, Kanopy is a good option.
There is no limit to what you get stream today so long as you choose a streaming device with broad reach and the best VPN for streaming.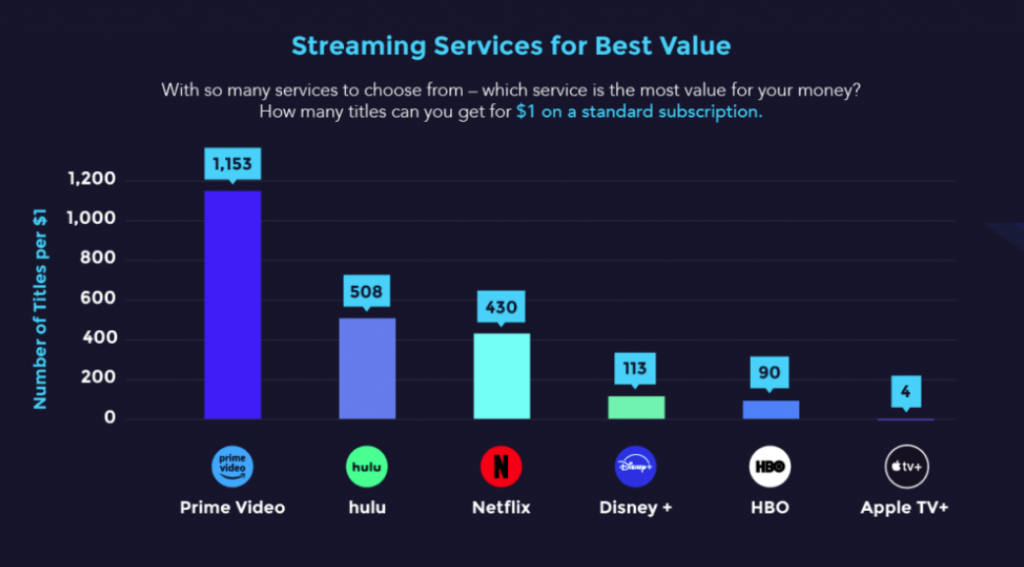 Is a free streaming VPN good?
If you want full access to streaming services a free VPN is not a good idea. They come with limitations. You'll experience data caps, which means you can only stream for a short time, and most free VPNs can only connect to very few streaming services.
---
Conclusion
A VPN for streaming will revolutionize the way you consume TV entertainment. It gives you access to lots of streaming services and you can download movies, shows and sports to your fill.
Not all VPNs are recommended for streaming. To get the best value for money, look for one that has access to many streaming services, is fast, has no data caps and takes privacy seriously.
All the ones discussed here are excellent for streaming, but if you want to see a longer list of recommended VPNs for streaming click here…
---
Best VPN For Streaming in 2022
| | | | | | | |
| --- | --- | --- | --- | --- | --- | --- |
| VPN | Unblocks Netflix & Disney+ | Streaming Speed | Encryption | No. Of Devices | Kill Switch | Pricing (Monthly) |
| Surfshark | Yes | High | AES-256 | ∞ | Yes | $12.95 |
| NordVPN | Yes | High | AES-256 | 6 | Yes | $11.95 |
| VyprVPN | Yes | High | 128-SSL, 160-SSL, 256-SSL | 5 | Yes | $12.97 |
| ExpressVPN | Yes | High | AES-256 | 5 | Yes | $12.95 |
| Cyberghost | Yes | High | AES-256 | 7 | Yes | $12.99 |
| Private Internet Access | Yes | High | AES-128, AES-256 | 10 | Yes | $9.95 |