The 4 Best VPN for Firestick in 2022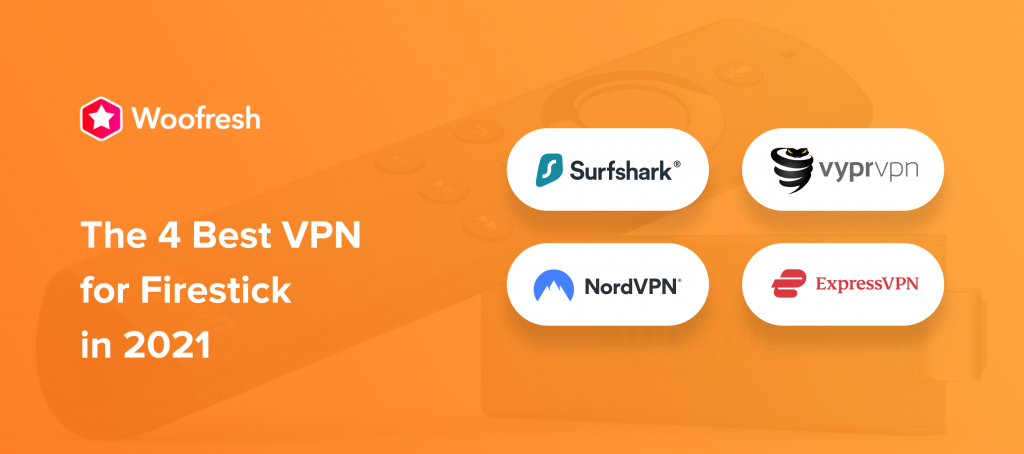 "I bought an Amazon Firestick, but I still can't stream some of my favorite shows on Amazon." It's a common complaint amongst first-time Firestick users, and the way to get around this problem is to use a VPN. But what is the best VPN for Amazon Firestick? Read on to find out.
Buying an Amazon Fire Stick only gives you access to a fraction of the content that's available on their platform. If you'd like to watch what you want when you want, you need a VPN.
Streaming companies restrict what users can access depending on where they are. It's called geo-blocking, and it is a huge inconvenience.
In many regions of the world, accessing more than the basic offer on Amazon Prime TV is impossible, even with a Firestick. The platform doesn't broadcast shows and movies in these places because it doesn't make financial sense or because the countries themselves have restrictions on the content their citizens can watch.
This post tells you how to get beyond georestrictions, anonymize and secure your streaming activities and watch any show you want on Amazon.
---
Why Use a VPN For Firestick
A VPN for Firestick ensures that you can use the device any way you want. In a nutshell, you can access any show or movie at any time from wherever you are. Here are the top reasons why you need a Firestick VPN:
We've already mentioned georestrictions. They are put in place by streaming companies to limit what people watch in different geographical locations. You may be able to access a show like Fleabag or Marvelous Mrs. Maisel in the US, but if you visit another country, your access is limited. You'll get an error that looks something like this: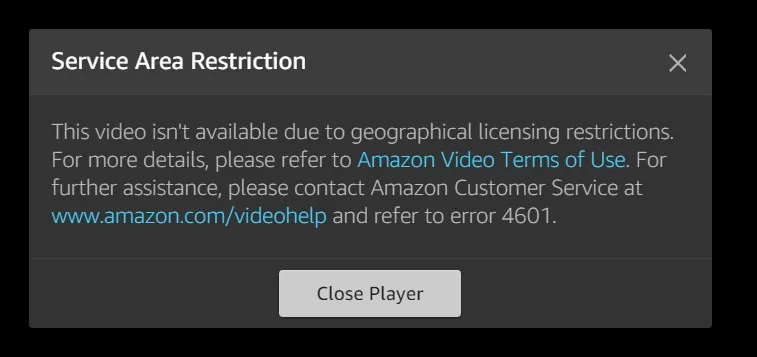 The same happens for other streaming services like Netflix and Hulu. So, for example, just because Netflix is available in your country doesn't mean that you have access to all the content that users in the US can watch.
A VPN is the best way to get around these content restrictions. Every time you stream, you're allocated a random IP address. If you would like to watch a show that's available on Amazon US, you log in through a US server and the streaming platform assumes that's your location so you have access to all the shows and movies that are available to American viewers.
Avoid ISP bandwidth throttling
Your ISP doesn't like it when you stream. Service providers monitor users, and they can tell who is streaming by how much bandwidth they use. If they discover that you stream, they slow down your internet connection and they may even limit how much data you can use each day.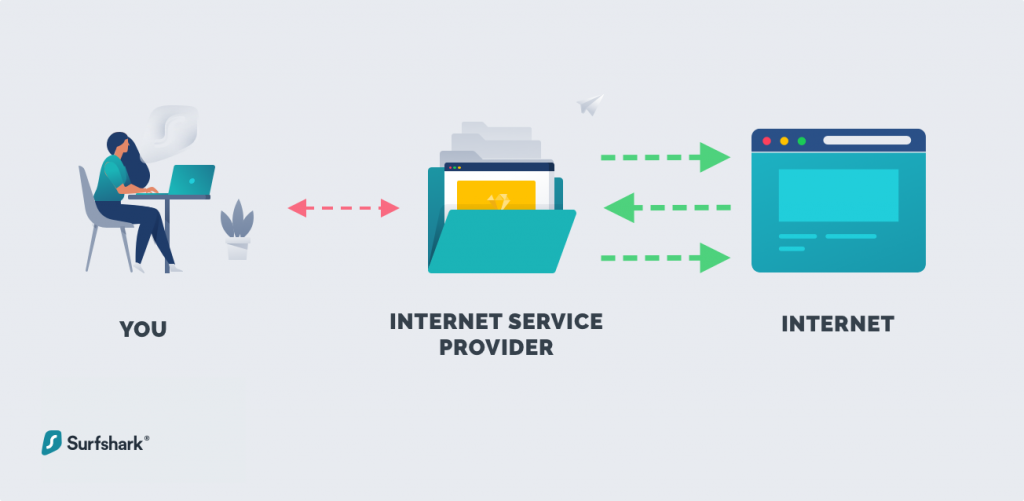 Using a VPN to stream ensures your ISP cannot see what you're doing because your data passes through a secure and encrypted channel. It all looks like normal traffic, so your ISP will not throttle your bandwidth.
Online surveillance, be it by governments, Internet Service Providers, private companies or hackers, has become commonplace. VPN usage statistics show that a significant number of internet users are concerned about online privacy. Nearly 50% of all VPN users cite privacy as their primary motivation.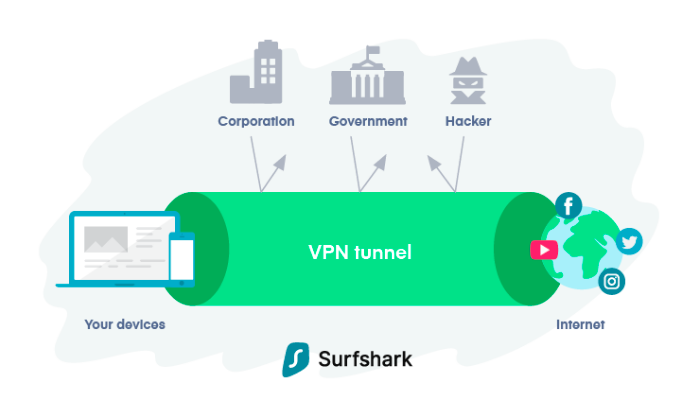 A VPN ensures your privacy by encrypting data and then passing it through a secure tunnel. You are also allocated a random IP address each time you log on through a virtual private network. This is significant especially for those who worry about government and ISP surveillance.
Streaming or torrenting copyrighted material is illegal. Some countries overlook such online activity, but some, like the United States, look for those who download copyrighted material without permission.
The legal ramifications can be significant. You may end up paying hefty fines or even going to jail.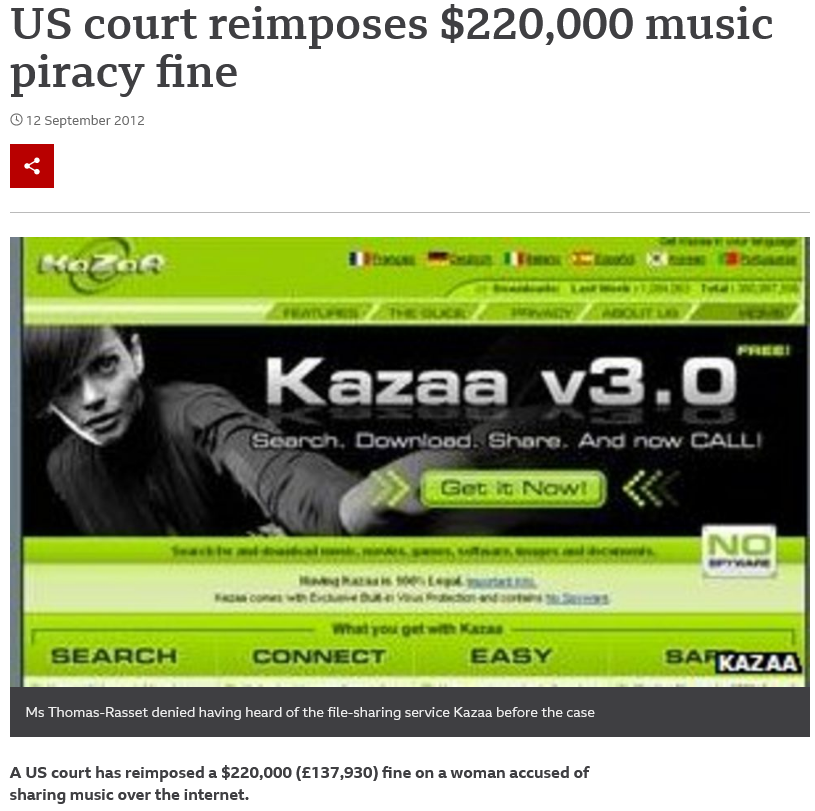 A VPN ensures that no one can see what you're streaming online so you don't have to worry about the law catching up with you constantly.
---
How to Install a VPN on Firestick
Some VPNs have a Firestick app which makes installation and use rather easy. Some don't, and the process of installing them on a Firestick can seem long and daunting. There are certain things to keep in mind as you install a VPN on Firestick:
Not all Firestick models are compatible with VPN apps. If you want to install using an app, you should look for one of the following models:

Fire TV Stick 4K
Fire TV 3rd Generation Pedant Design
Fire TV Cube 1st Generation
Fire TV Cube 2nd Generation
Fire TV Stick 2nd Generation

Not all VPNs are compatible with Firestick. All the ones in this post are, but if you try to use some free VPNs or those that don't have a wide user base you'll find them impossible to install on Firestick.
---
3 Methods to Install VPN on Firestick
There are three methods you can use to install a VPN on Firestick. All three assume that you have an active subscription for a VPN.
Method 1: Through the Amazon App Store
Step 1: Open Firestick on your TV and in the search bar, type in the name of the VPN you want to connect to. If, for example, you want to connect Firestick to Surfshark VPN, type in "Surfshark".
Step 2:Download the VPN and then install it on the Firestick.
Step 3: Log in to the VPN on the screen that appears after you install. Click to connect the VPN to the Firestick and then go to the Amazon Prime TV website and stream the show or movie you'd like to watch.
Note: these are general steps. They may vary slightly depending on the VPN you're using, so please read the detailed installation instructions provided by the VPN.
Method 2: Using APK
This method is for when the VPN you want to install isn't available in the Amazon App Store.
Step 1:Visit Google Play Store, download and install the VPN.
Step 2:Go to the settings on Firestick and click on My Fire TV.
Step 3:Click on "Developer Options" and look for the downloader. When you find it, click on "Download".
Step 4: Allow access and then click "OK".
Step 5: When asked, enter the URL of the installer.
Step 6:Click "Go" and then "Install".
Step 7:To activate the app, sign into the Fire TV app.
Step 8:Connect through the VPN and then go to Amazon Prime TV and select what you'd like to stream.
Note: As you can see, this method is complicated. It may vary depending on the VPN you're using. Please read the specific installation instructions that are provided by the VPN.
Step 3: Using a router
Some people find using a router a little simpler than installing using an APK file. It all depends on how savvy you are with setup instructions. Another benefit of using a router is that you can connect unlimited devices to it.
You can use a router that's already loaded with the VPN. It may be a little more expensive, but it saves you the trouble of setting it up.
To find out how to connect your VPN for Fire Stick through a router, read the instructions provided by the VPN.
Note: Some VPNs don't work with the Amazon Fire Stick remote, so you need to use a mouse. The latest versions of Fire Stick support Bluetooth mice.
---
How to Choose The Best VPN For Firestick – Our Selection Criteria
There are many VPNs for Amazon Fire Stick, so how did we settle on the ones in this post? Here's what we took into account?
Dedicated Fire TV App -One of the most important things to consider as you choose the best VPN for Firestick is whether it is available in the Fire TV app store. Installation is much easier using an app.
Speed – streaming requires fast speeds, so check whether the VPN you have in mind is fast enough. Here are the recommended speeds for streaming:

3 Mbps for SD/480p videos

Between 4 and 5 Mbps for HD videos (480p and 1080p)

25 Mbps for UHD and 4K videos

A wide server network –the more servers a VPN has, the faster it is. Also, a big server network means that you can connect from more locations around the globe.
Server locations – in which region are the servers located? It makes sense to choose a VPN with many servers in the region with your favorite shows.
Unlocking other geo-restricted content – choose a VPN that can unblock other streaming platforms like Netflix and Hulu.
Encryption and security – you need a VPN with robust security protocols. The best ones use OpenVPN AES-256 encryption.
A strict no-logs policy – you want a VPN that doesn't collect user information. The best collect only the minimum that they need for registration and purchase.
Customer support – connecting a VPN for Firestick can be complicated, so you want a VPN that's well supported.
---
Best VPN For Firestick
Based on the above selection criteria we have come up with the best VPN for Firestick.
Read Review
View Listing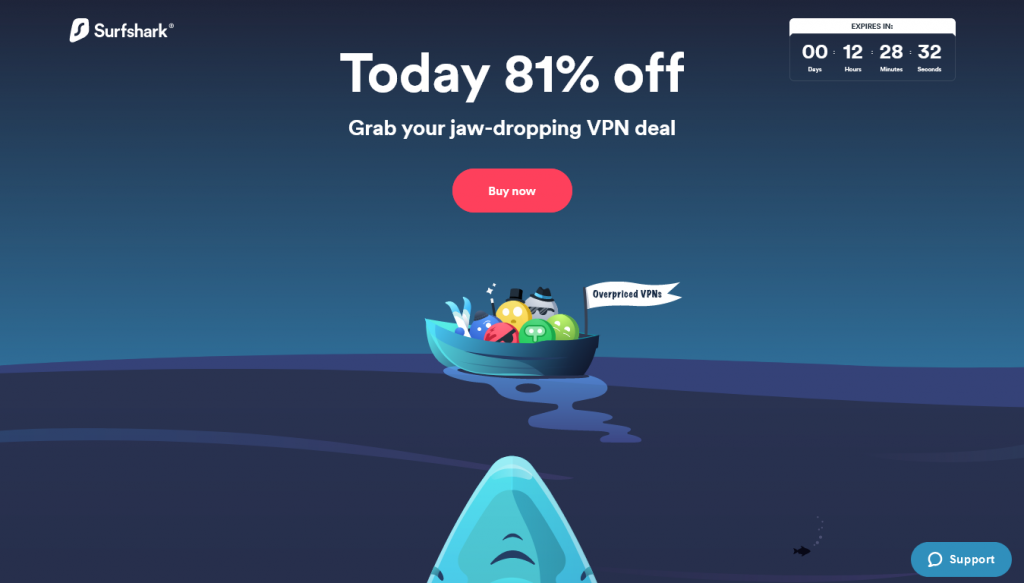 Surfshark for Fire Stick is an excellent choice, especially if you are on a limited budget or would like to use a VPN in the long term. It has the right features for VPN on Firestick, and you can trust it for a secure and safe streaming experience.
This VPN has a dedicated Fire Stick app and uses top-grade AES-256 bit encryption to secure user information. It doesn't keep logs, so you don't have to worry about anyone finding out what you have been streaming.
It also has a kill switch and DNS leak protection, as well as Camouflage Mode and MultiHop that directs data through 2 different servers for additional security.
Surfshark has a wide server network that provides excellent speeds. It may not be as fast as ExpressVPN, but it can stream without lags and buffering.
You can use it to unblock Netflix, YouTube, Hulu and many other streaming websites.
You can connect Surfshark to as many devices as you like, and it comes with a 30-day money-back guarantee.
| | |
| --- | --- |
| Pros | Cons |
| It is one of the most affordable VPNs | Some servers aren't very fast |
| 3,200 servers in 65+ countries | It doesn't offer an annual plan. You can only buy a one-month, six-month or 2-year plan. |
| Based in the British Virgin Islands | |
| It offers simultaneous connections | |
| It is easy to use | |
| It works very well for Netflix and Hulu | |
---
Read Review
View Listing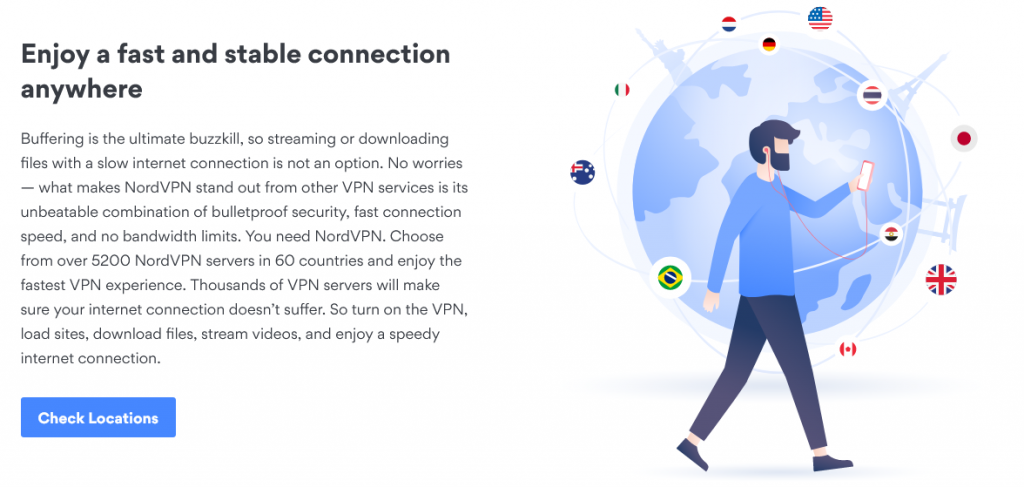 NordVPN is one of the fastest VPNs which makes it an ideal Firestick VPN. So long as you have decent speeds to begin with, you can use NordVPN to stream HD videos.
If you need it to be even faster you can activate the SmartPlay feature. It will not encrypt your traffic but you'll still be able to unlock Amazon Prime libraries and enjoy very fast speeds.
Apart from Amazon, you can use it to unblock Netflix, YouTube, Hulu, DisneyPlus and more. The company has a strict no-logs policy and doesn't keep information about the sites you visit.
NordVPN has an app in the Amazon App Store, so installing and using it is easy. It has a wide server network and a wide reach – you can get connected from almost anywhere in the world.
| | |
| --- | --- |
| Pros | Cons |
| It is very fast – ideal for watching HD videos | Streaming servers are not labeled – users have to look for them |
| 5,200+ in 60+ servers | It doesn't have an Android kill switch |
| Panama | Only 6 simultaneous connections |
| Uses top-level encryption and security | |
| Double data encryption option available | |
| Has extensions for Chrome and Firefox | |
| Works in China and the Middle East | |
| Unblocks Netflix and Hulu | |
| Strict no-logs policy | |
---
Read Review
View Listing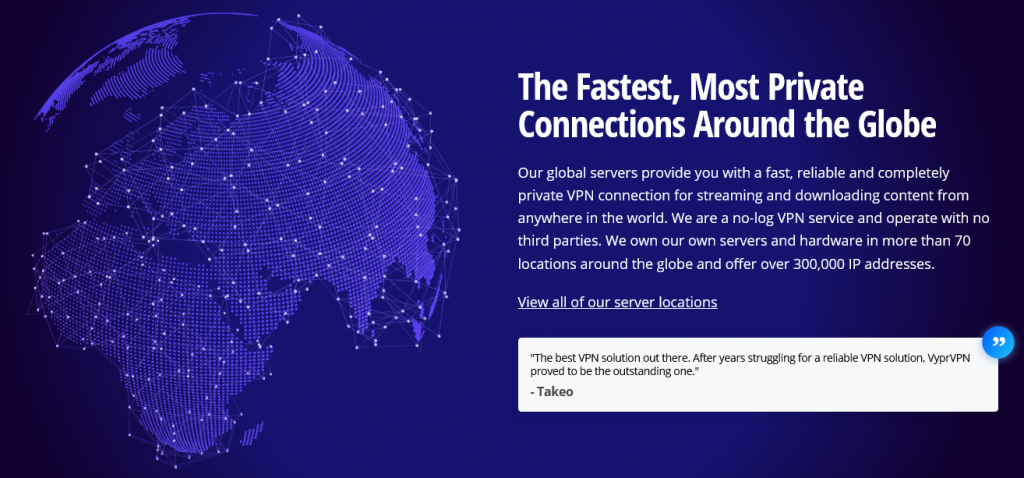 You'll see mixed reviews about VyprVPN for Firestick. Some users swear it works, but others say you're better off with another VPN.
The truth is, it works, but it isn't as easy to install as NordVPN or Surfshark, but it isn't easy to install. Also, the relatively small server network makes for slow connection times in some locations and speeds can be slow.
That said, those who have successfully sideloaded the software and use it regularly for Amazon Firestick are happy with it.
This VPN is quite cheap – you can get fantastic deals especially for long-term plans. The company keeps "harmless" connection logs for 30 days. In other words, the data they collect is only for administrative purposes and is unlikely to compromise users.
| | |
| --- | --- |
| Pros | Cons |
| It's user friendly and has a simple interface | It doesn't have a dedicated Firestick app |
| Decent connection speeds | Comparatively small server network |
| Affordable | Difficult to install – you have to sideload the software |
| 700+ in 70+ locations | It can take long to connect and some servers are slow |
| Owns and operates all their servers | |
| Location | |
| Uses enhanced DNS system (VyprDNS) | |
| Unblocks Netflix | |
---
Read Review
View Listing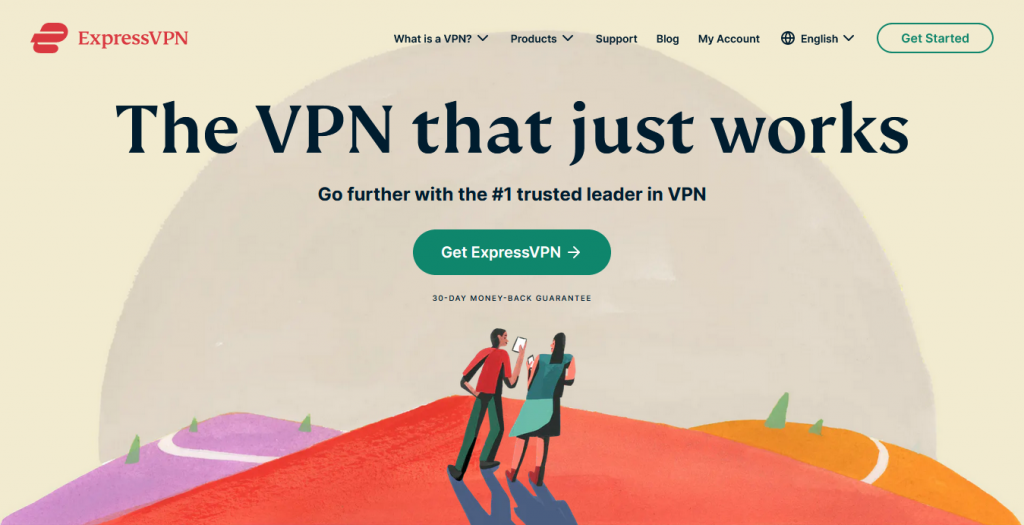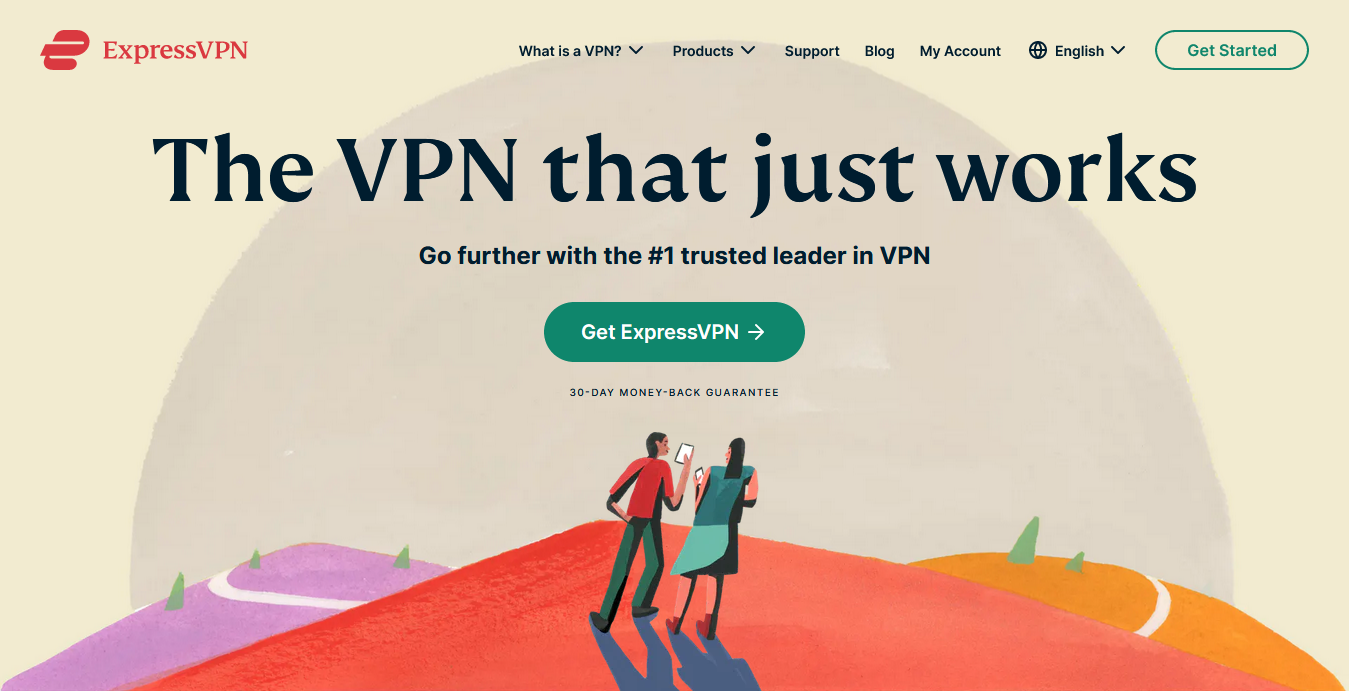 ExpressVPN is a popular choice for those who stream content, and it works quite well for Amazon Firestick. It offers good speeds and you can use it to stream HD videos. The wide server network gives access from most parts of the world and provides a wide variety of catalogs.
ExpressVPN also unblocks Netflix, Hulu, HBO Now, Sky, BBC iPlayer and other streaming websites. It is one of the best for Kodi, Firestick and other popular streaming devices.
Users get strong security using the latest encryption technology. It also has a dedicated app, so installation and use are easy. The company has a strict no-logs policy and a kill switch in case of a dropped connection.
Users get a 30-day money-back guarantee and 5 simultaneous connections.
| | |
| --- | --- |
| Pros | Cons |
| It's one of the fastest VPNs | Only 5 simultaneous connections |
| Has a dedicated Firestick app | It's expensive compared to other top VPNs |
| 3,000+ in 94 countries | Connections drop quite frequently |
| Based in the British Virgin Islands | |
| Unblocks all popular streaming websites | |
| Has a kill switch for dropped connections | |
| Strict no-logs policy | |
| It uses the best encryption technology | |
| Works in China and the UAE | |
---
FAQ
What VPNs work with Amazon Fire Stick?
All the VPNs discussed in this post work for Firestick. If you're looking for the cheapest VPN for Firestick, you can try Surfshark or VyprVPN. Hotspot Shield, CyberGhost and IPVanish also work well with Fire Stick (see table below).
There are several options for the best free VPN for Firestick (Windscribe, Hide.me, ProtonVPN and others), but they all have limitations. The biggest is that they often log user details which they sell to advertisers and marketing companies. Most of them don't use good encryption technology, so you shouldn't expect to remain completely anonymous as you stream. Most free VPNs for Firestick are limited in their ability to unlock certain content libraries.
What are the best apps for Amazon Fire Stick?
After you install a VPN on Firestick you can enjoy the following apps: Kodi, Netflix, Hulu, BBC iPlayer, HBO Max, Disney+, Cinema APK, CatMouse APK, Spotify, Sling TV, FuboTV, Pluto TV and many more.
The availability of these apps varies by country. If you're not able to connect an app through one server, try one in a different country.
Is using a VPN Firestick legal?
Using VPNs is legal in most countries. However, downloading content from streaming platforms violates their terms. Most streaming platforms don't waste time going after users. Instead, they go after VPN companies. Only a handful of VPNs can stay ahead of the restrictions put in place by streaming companies.
If you live in a country with restrictions on what you can watch or websites you can visit, it's a good idea to invest in a VPN that can keep you anonymous and away from prying eyes.
---
Conclusion
A VPN for Firestick is necessary if you want to have unlimited access to shows on Amazon Prime. Several VPNs have attractive offers, but not all of them work for Firestick and other streaming platforms.
The best VPNs for streaming need to avoid geoblocks, have access to a vast number of catalogs and use robust encryption features to ensure users are anonymous at all times.
Speed is also critical in a Firestick VPN, as is the ability to several devices simultaneously.
We recommend choosing a VPN for Firestick that has an Amazon app as it makes installation and use much easier.
---
Best VPN for Fire Stick in 2022
| | | | | | | |
| --- | --- | --- | --- | --- | --- | --- |
| VPN | Android/ iOS | No.Of Servers | Money-Back Guarantee | Kill-Switch | Encryption | Pricing (Monthly) |
| Surfshark | Yes | 3,200+ | 30-Day | Yes | AES-256 | $12.95 |
| NordVPN | Yes | 5,200+ | 30-Day | Yes | AES-256 | $11.95 |
| VyprVPN | Yes | 700+ | 30-Day | Yes | 128-SSL, 160-SSL, 256-SSL | $6.47 |
| ExpressVPN | Yes | 3,000+ | 30-Day | Yes | AES-256 | $12.95 |
| Cyberghost | Yes | 6,000+ | 14-Day | Yes | AES-256 | $12.99 |
| IPVanish | Yes | 1,300+ | 30-Day For Yearly Plan Customers | Yes | AES-256 | $10.99 |