The Best VPNs for China in 2022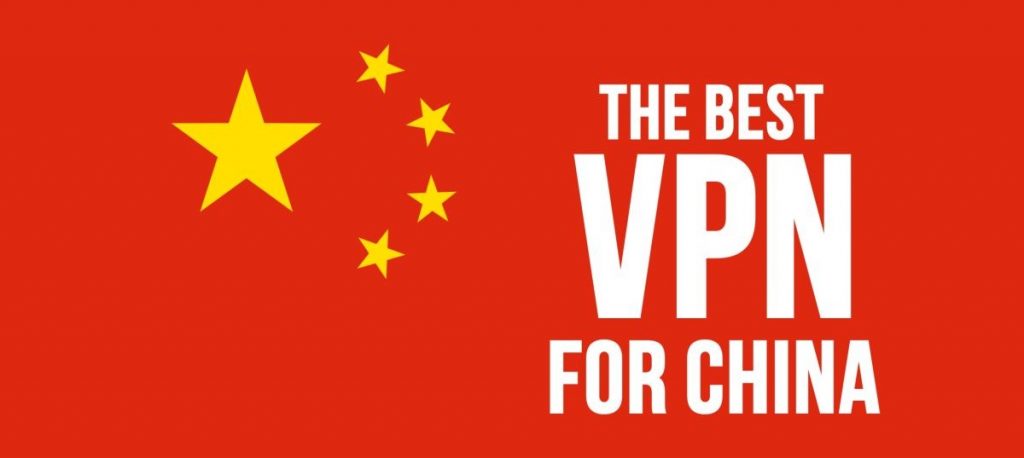 What are the best VPNs in China? Why do you need a VPN when you are in China anyway?
When it comes to online access, the Chinese government has one of the most restrictive environments in the world. It likes to know what its citizens access online, and regularly monitors what users are doing.
Many of the sites that we take for granted, like Google, YouTube, Facebook, Twitter, Pinterest, Snapchat, WordPress, Gmail and a host of others are banned. The government will arrest you if they catch you using a banned site, and repercussions can be severe.
The country has gone as far as creating its own social media sites (WeChat, Sina Weibo, Tencent QQ plus a handful of others). The government closely monitors the content that appears on these sites.
Users only see what the authorities want them to see. They often do not get news of what is happening in the wider world, they don't get news critical of their government and their leaders and they have limited access to external markets.
Whether you are visiting China for a short time or are moving there to stay, internet censorship will have a significant impact on your life.
If you're moving there to do business, for example, you have limited access to potential buyers on social media platforms. You aren't able to communicate with friends, family and colleagues on the usual social media sites, and you don't have access to important news and topical issues going on around the globe.
This doesn't mean that you have to stay in the dark. There are several VPNs for China that provide unhindered access to any site you want and the government cannot track your online activity.
---
The Great Firewall: What is it & Why Does it Matter?
The Great Firewall of China, also known as the Golden Shield Project, is the most advanced and comprehensive internet censorship program in the world.
It is made up of layers of website filters that keep out sites that the government deems unsuitable.
Although it uses many secret tricks, some of them are known and they include DNS poisoning and spoofing, blocking of IP addresses, URL filtering, deep packet inspection resetting connections, keyword filtering and blocking VPNs and proxies.
The filters are set in such a way that users don't know whether or not a website is blocked. When they try to gain access, they get messages like "connection timed out", "network error" and others.
---
How China Internet Works & Why You Need a VPN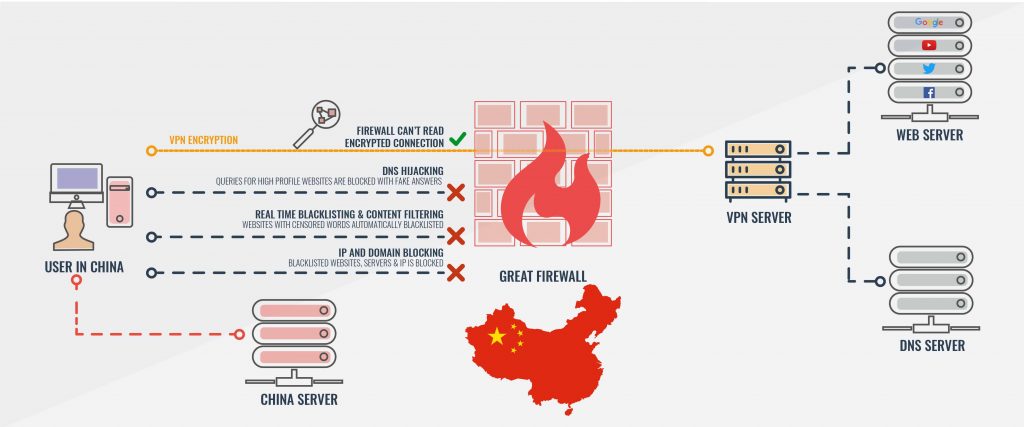 The Ministry of Information in China started censoring the internet in the early 2000s. The communist government has figured out that if their citizens have limited access to information they are easier to control.
One of the most commonly asked questions is why hackers aren't able to bypass the censorship rules that are in place. After all, we have pretty smart and sophisticated hackers today.
It isn't as easy as all that. The country's censorship mechanisms are some of the most sophisticated in the world, and they are difficult to get around. The whole system is closely watched and threats are dealt with immediately.
The government also ensures that citizens and others in China self-censor by imposing draconian punishments. Most people are not willing to take the risk, because if they are arrested, the repercussions are more than they can bear.
Contrary to popular belief, internet censorship isn't done in Beijing. The central government has laid out the law, and provinces, cities and towns in China can amend and implement censorship laws and rules to fit their needs.
If you drive through China, for every city you visit you'll find that a different set of websites is blocked. You may be able to access a certain website in one location, but when you move to the next one, the site will be blocked.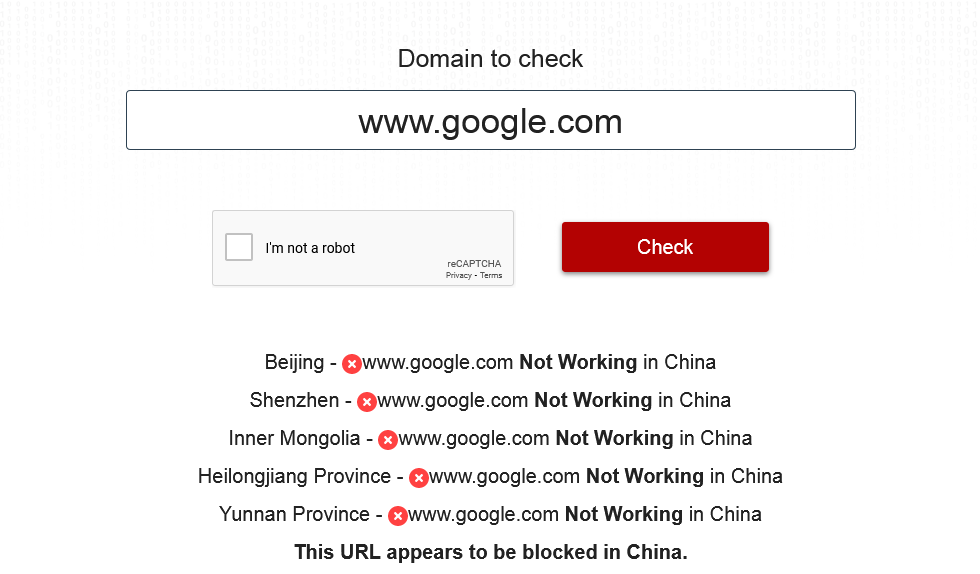 ---
Tips to Avoid Internet Censorship in China
How do people get around such tight censorship rules?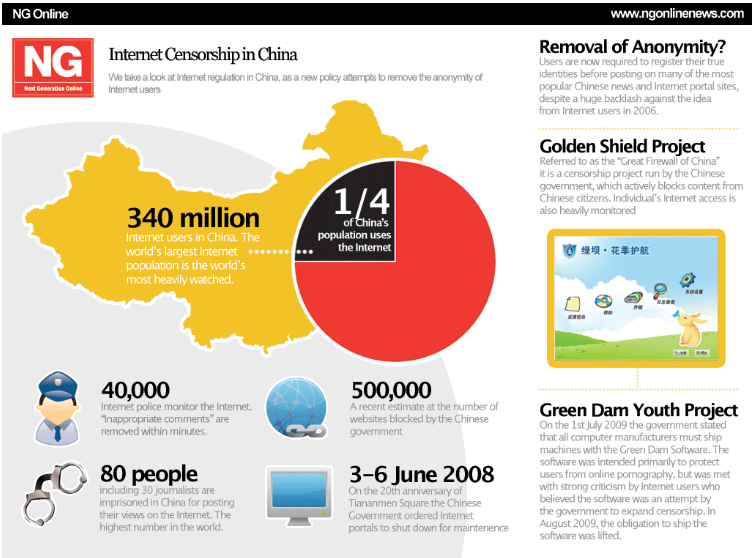 Westerners who live in China or visit regularly recommend you take several steps:
Subscribe to a number of the best VPNs. If you have a number of the best VPNs for China on your phone or computer, you'll be able to access most sites.
Download and install the VPNs before you enter China. Do this for all your devices, and you'll find that life is much easier once you are within China. Once inside, you'll not have access to the VPN sites so that you can download the software.
Check the news often to see whether any of your VPNs has been shut down. The country actively looks for VPN connections and they shut them down whenever they find them.
If you're not able to connect on one device, try another. Sometimes you may find it impossible to connect on your computer but if you try on your phone or tablet, you're able to establish a secure connection.
If you're not able to connect on one VPN, try another. As mentioned above, different VPNs work in different parts of the country at different times.
Try a different Wi-Fi connection. If you have tried all the above steps and still aren't able to connect, go to a location with a different network connection.
---
How do VPNs Bypass The Great Firewall of China?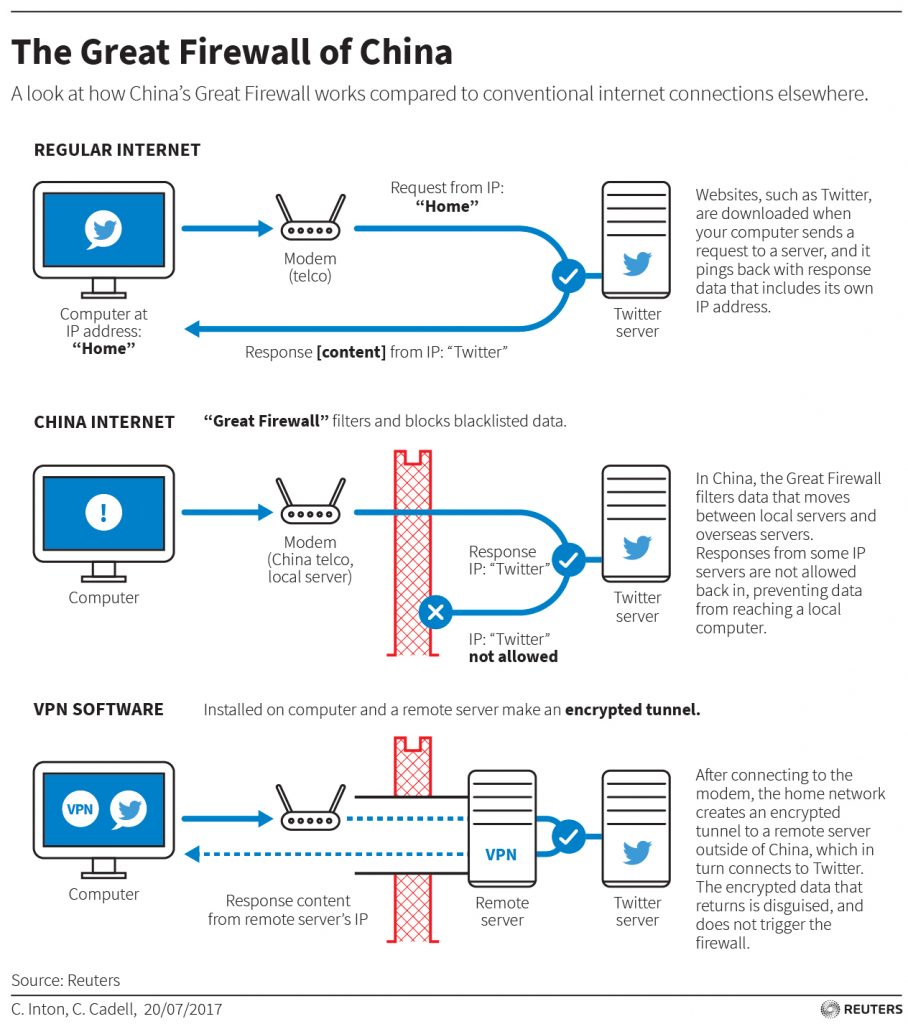 In a nutshell, a VPN hides your internet searches as well as your location. All data that leaves your devices is encrypted, which means that no one can see what you're searching for. But that's not enough.
To make sure that you are completely secure, the best VPNs for China also hide your location. Each time you use a VPN to connect, you appear to be in a different location outside China.
You can learn more about how VPNs work to bypass censorship by clicking here…
---
How to Choose The Best China VPN
To curate this list of the best VPNs in China, here are the factors we looked at:
The reliability of the service: all the best VPNs in China have been blocked at one time or another. However, some are more reliable than others and can resume services quickly.
Number of servers in Asia – the higher the number of servers, the easier it is to connect.
Speed – you want a fast VPN, so check what speeds in China are generally like before you download.
Strong encryption and privacy – this is an obvious one; you don't want a VPN that can leak your location or details.
Streaming – one of the most common reasons for a VPN in China is streaming, so check whether you're able to use the VPN to access sites like Netflix, Amazon Prime, Hulu and others.
Customer support – even with a VPN that works in China, you'll still need customer support from time to time.
---
The Best VPN in China
Read Review
View Listing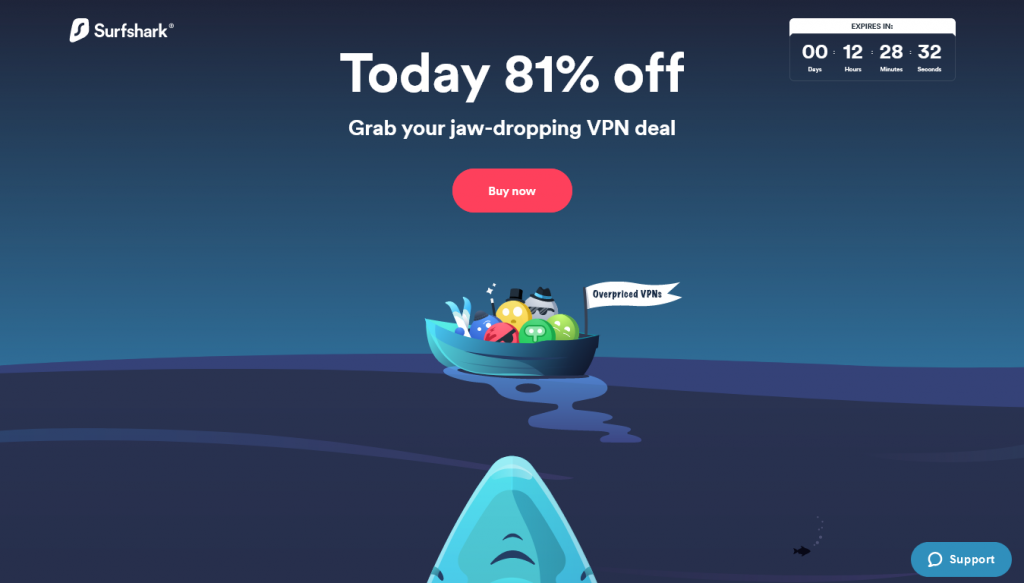 Surfshark is a contender for the best VPN for China despite being rather new in the market. It offers unlimited connections, which allows several people to share a single subscription, and it's easy to install and use.
This VPN works well in China and you can use it to connect from most major cities. It is reliable, and although users experience downtime occasionally, it doesn't last long.
The software has an attractive user interface, and the company doesn't keep user logs. It also has a reliable kill switch. It has a special feature called "No Borders Mode" that is supposed to hide your connection from your ISP but also works very well to bypass the Great China Firewall.
| | |
| --- | --- |
| Pros | Cons |
| Offers unlimited simultaneous connections for all your devices | The company doesn't offer phone support |
| It uses military-grade encryption | It isn't the best VPN for torrenting |
| Excellent leak protection | Some servers are slow |
| The company doesn't keep user logs | |
| 3,200+ servers in 65+ countries | |
| Based in the British Virgin Islands | |
| It unblocks all major streaming sites | |
| Well-designed user-interface | |
| It has a kill switch in case of a dropped internet connection | |
| You get a 30-day money-back guarantee | |
---
Read Review
View Listing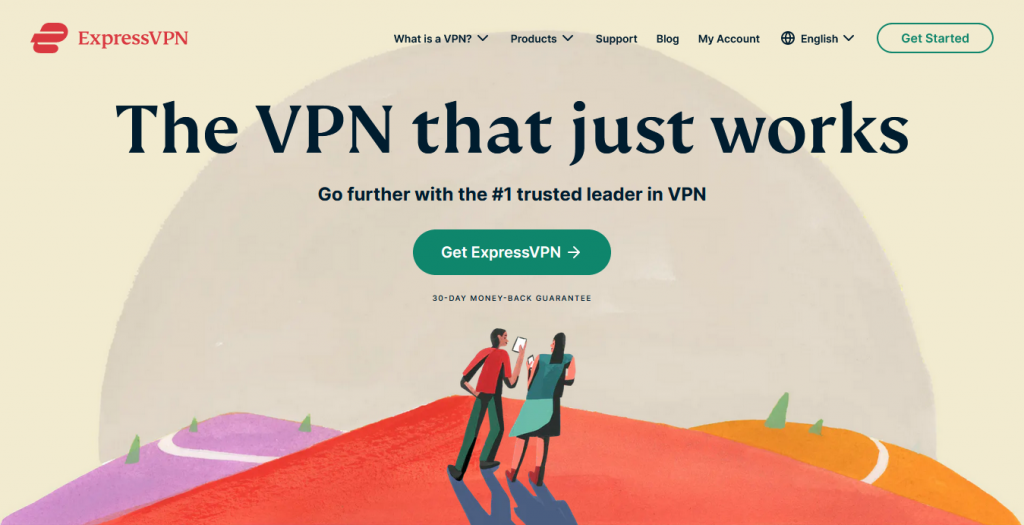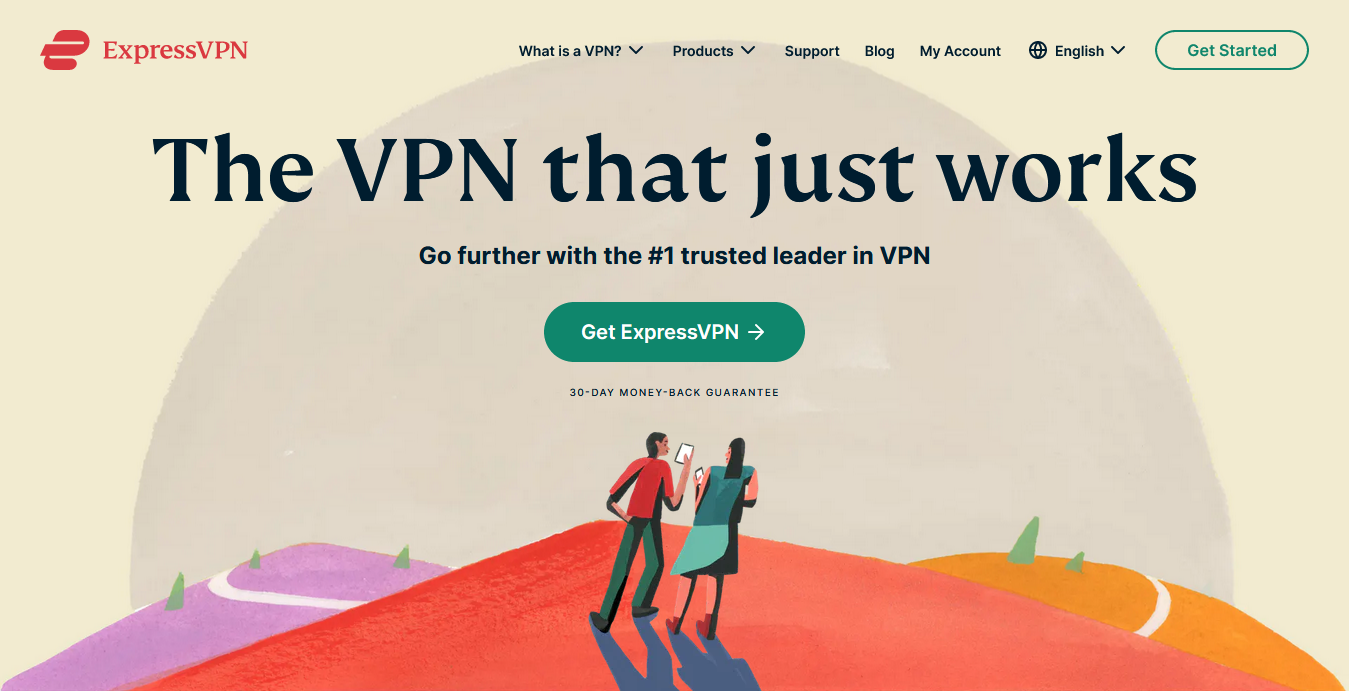 Three things make ExpressVPN one of the best VPNs for China: it is reliable, it is fast and it is very easy to use and install.
Because of its popularity in China, its servers are often targeted in crackdowns and it experiences downtime more than other popular VPNs that are used in the country. However, the company can restore operations shortly, and so long as you have another VPN you can use in the meantime you should be fine.
| | |
| --- | --- |
| Pros | Cons |
| It uses the best encryption protocols in the industry | It is more expensive than most other VPNs |
| It's easy to install and use | There is no kill switch for iOS devices |
| 3,000+ servers in 160+ locations | It doesn't offer multi-hop connections |
| Based in the British Virgin Islands | |
| Works well on all common operating systems | |
| Has a strict zero-logs policy | |
| It has Chrome and Firefox extensions | |
| You can use it to stream from popular platforms | |
| Users get a 30-day money-back guarantee | |
---
Read Review
View Listing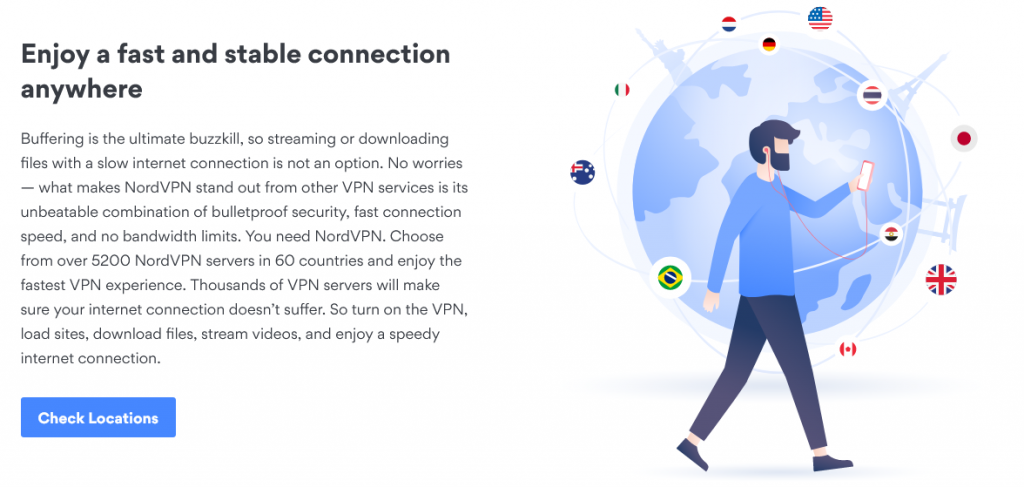 A while back, NordVPN set out to become the best VPN for China and it has made great strides. It is well designed with an app that's easy to use and install, is competitively priced and is quite popular.
It faces the same issue as ExpressVPN. Its servers are observed quite closely by Chinese authorities and are often shut down, but the company responds fast and service resumes before long.
One thing to keep in mind if you choose NordVPN for China is that in some parts of the country it works very well, while it doesn't work at all in others. If you travel a lot, it's a good idea to get a backup VPN for those places where NordVPN doesn't work.
| | |
| --- | --- |
| Pros | Cons |
| It offers fast speeds and uses top-notch encryption protocols | Service doesn't provide phone support |
| This VPN is excellent for streaming | Some servers are slow |
| It has a well-designed app and is easy to install | It is more expensive than other VPNs with similar features |
| The CyberSec feature protects against intrusive ads and other malware | |
| 5,200+ servers in 60+ countries | |
| Based in Panama | |
| It has specialty servers that offer double-encryption, obfuscation, Tor connection and other additional security measures | |
| Additional security features include a kill switch and DNS leak protection | |
| It works well for P2P activity | |
| Good customer service response times | |
| Users get a 30-day money-back guarantee | |
---
View Listing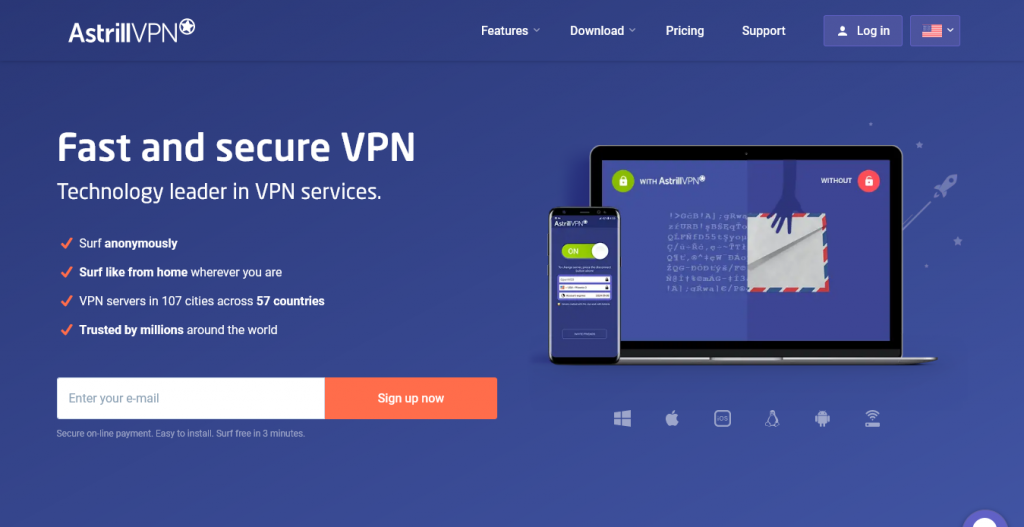 Astrill is not a VPN that you will often see mentioned, but it turns out to be the best VPN for China, at least for those who do business there.
While other VPNs get their servers shut down from time to time, Astrill seems to be able to provide a regular, uninterrupted service.
This is because it comes with a "Stealth VPN" as well as several other high-level security features that allow it to operate successfully under the radar.
Two of the security protocols are created in-house by the Astrill team (Stealth VPN and OpenWeb). The other two protocols, OpenVPN and WireGuard, are the best in the industry.
If you're wondering why Astrill isn't more popular, it's because while it's the most efficient VPN for business, there are certain important things it doesn't do.
It isn't optimized for streaming, so you cannot use it to connect to anything other than US Netflix. It doesn't work on any other streaming platform.
However, if your main concern is the ability to connect to any websites when you are in China, you will not get anything better than Astrill.
| | |
| --- | --- |
| Pros | Cons |
| It is the most reliable VPN for China | It is the most expensive VPN for China |
| It uses in-house security protocols designed specifically for China | There is no refund policy |
| Also uses OpenVPN and WireGuard | You cannot use it to steam from popular platforms like Amazon Prime and Hulu |
| Additional security protocols include an ad blocker, a kill switch and leak protection | It doesn't have a mobile kill switch |
| Based in the Seychelles | |
| 110 servers in 57 countries | |
| The company collects minimal user logs | |
---
FAQs
Free VPNs China – Do they work?
There is no such thing as a good free VPN. Most free VPNs have limitations, and it's up to users to decide whether or not they are worth the risk. Most of them collect user data that they sell on to 3rd parties – that is how they monetize the business. A lot of them also use the most basic security protocols, so you'll never be completely safe.
As for whether they work in China, the answer is generally no. Since they don't invest in the best security protocols they aren't able to bypass the Great China Firewall.
Why is my China VPN slow?
It is usually because of all the additional protocols VPNs for China have to go through. You can try logging in through different servers; that usually solves the problem.
Can I download a VPN in China?
Yes, you can, but the process is long and convoluted. If you are traveling to China, it is a good idea to download and install several VPNs on all your devices before you arrive.
No, VPNs are not legal, and they are indeed considered a crime. However, once you install a VPN, no one can see your traffic, so no one can see that you're using one.
Which websites and apps are blocked in China?
Blocked Apps

Blocked Websites

Google Products
Gmail, Google Drive, Google Maps, Google Docs, Google Calendar and many more
Youtube, Google Search , Google Images
Western Media
*Including apps of the Blocked Websites
New York Times,
BBC,
Financial Times,
Wall Street Journal,
Reuters,
CNN,
TIME
Social Media
WhatsApp,
Facebook Messenger,
Telegram,
Line,
Signal,
KaKao Talk (Korean),
Instagram
*Including online versions of the Blocked Apps
Streaming (Audio/Video)
YouTube Music, Spotify
YouTube,
DailyMotion,
Vimeo,
Twitch,
Periscope,
Pandora,
Soundcloud
Search Engines
*Including apps related to the Blocked Websites
Google (text and voice),
Amazon (Alexa),
Wikipedia,
DuckDuckGo
Misc.
VPN Apps,
Porn Apps,
Politically Sensitive Apps
VPN Websites,
Porn Websites,
Politically Sensitive Sites
---
Best VPN For China: Quick Comparison Chart
VPN
Kill Switch
No-Logs Policy
Encryption Type & Protocol
MultiHop / Double VPN
No. Of Devices
Pricing (Monthly)
Surfshark
Yes
Yes
IKEv2/IPsec, OpenVPN, WireGuard,
with AES-256-GCM

Both

∞
$6.49
ExpressVPN

Yes

Yes

LightWay,
IKEV2 with AES-256
Not Yet
5
$12.95
NordVPN

Yes

Yes

OpenVPN, NordLynx, IKEv2/IPsec with AES-256-GCM

Double VPN

6
$11.95
VyprVPN

Yes

Yes

Wireguard®, IPsec, OpenVPN™, Chameleon™
with AES-256

Double VPN

7
$6.47
Cyberghost

Yes

Yes

L2TP/IPSEC, WireGuard®, IKEv2, and OpenVPN
with AES-256-CBC

Double VPN

(Onion Over Tor)
10
$12.99
Astrill

Yes

Yes

OpenVPN,OpenWeb, StealthVPN, WireGuard with AES-256
MultiHop
5
$20.00
---
Conclusion
The best VPNs for China will help you get around website bans, and they provide users access to all online content.
However, not all VPNs work well in China. All the ones discussed in this post are excellent for bypassing restrictions, but remember that while they may work well in one region, they may be blocked in another.
That is why it is a good idea to have several VPNs installed on all your devices so that if one fails, you can use another.