The 4 Best VPN for Android in 2022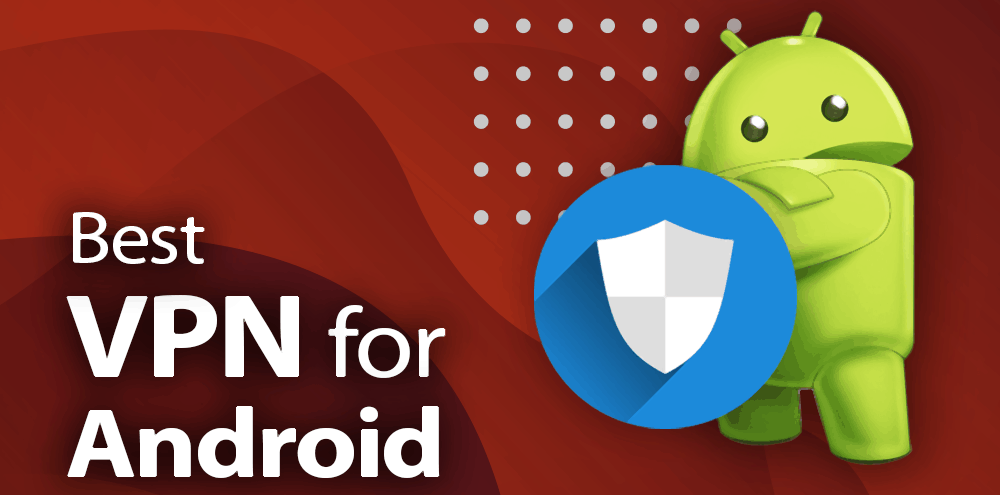 How do you stay safe and secure on your Android phone? Read on to find out the best VPN for Android devices, why and how you should use one.
For most of us, our smartphones are our constant companions. They are the first thing we check when we wake up and the last thing we check before we go to bed. It is estimated that the average adult spends between 3.5 hours and 5 hours a day on their mobile devices.
Your mobile phone is a reliable source of valuable information for all sorts of third parties. It tracks what you do, what you buy and what you look at when you are online.
Our mobiles also contain lots of private information – bank details, where we live and work, GPS and cell tower coordinates, social media profiles and messages, our daily routes to and from work – and that is just the tip of the iceberg.
There are tens of thousands of Android phone apps that are designed to actively collect user information.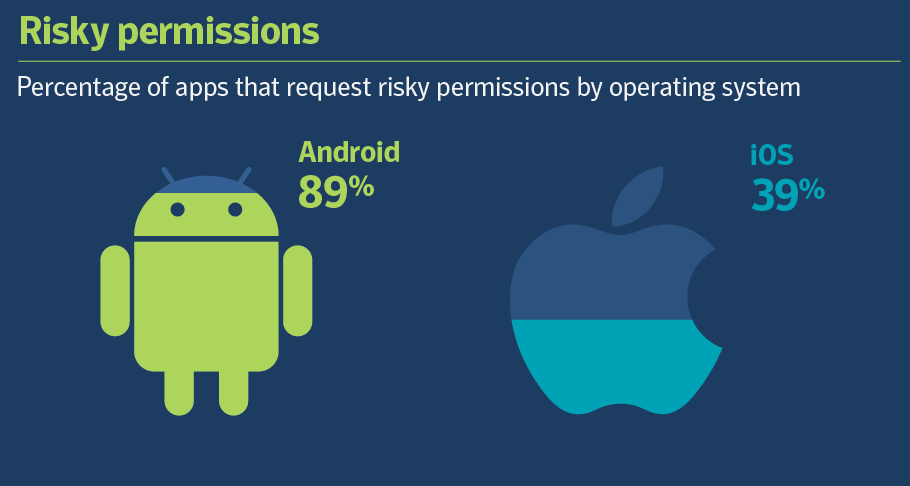 How can we protect ourselves? By using a VPN for Android.
This post will tell you the best VPN for Android and why you need one, and also look into how to choose and use a VPN for Android and answer some frequently asked questions about VPNs for Android.
---
Why Use a VPN For Android?
You need a VPN for your Android devices for all the reasons above, but there is more. There are lots of reasons you should use virtual private network software to protect your mobile devices.
It protects your internet traffic from prying eyes – every time you go online on a public Wi-Fi network your data is open for anyone to see. Hackers and cybercriminals live for this sort of thing. They collect all sorts of personal and private information that they can use in whatever way they want.
A VPN protects your location – it has become commonplace to track people's locations using their mobile phones. Anyone with the right app can see where you are. A VPN changes your location, and no one can track your movements. It guarantees online privacy.
You can unblock restricted content – lots of us are watching our favorite shows on Android devices now. Unfortunately, streaming companies restrict content depending on where you are. When you travel, for example, you may find that you cannot access a show that you watch at home. Having an Android VPN eliminates the problem as streaming platforms are not able to see your location.
Use public Wi-Fi safely – most of us rely on public Wi-Fi networks whenever we leave home. Unfortunately, they are wide open to breaches, and a VPN is one way to make sure you're safe at all times.
Encrypt your financial data – lots of us use banking apps because they are convenient and a breeze. Unfortunately, each time you access your bank through such an app you send your financial information over the internet. The same happens whenever you shop online. A VPN is the best way to secure your financial details on an Android phone.
Encrypt your video and voice chats –how many times do you video chat on your phone every day? Whenever you're on apps like Slack and Skype there's a chance that 3rd parties may be listening in. They may even be listening in on your audio calls. A VPN makes this impossible.
What is a VPN?
Not too long ago VPNs weren't commonly used by ordinary users. But, today, their usage is booming with more and more people using VPNs for online anonymity and privacy.
In case you're new to them, you may be wondering what is a VPN. VPN stands for virtual private network, and it is software designed to keep you anonymous each time you go online.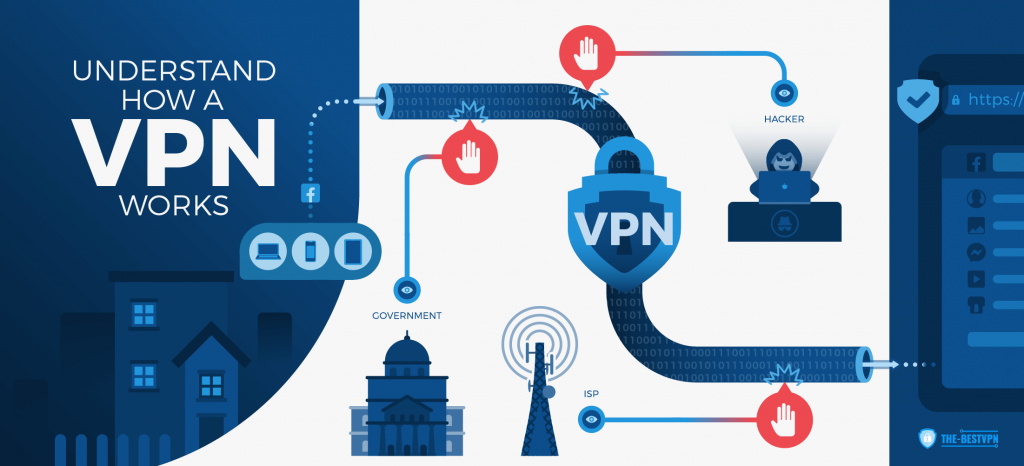 You can read more about what a VPN is and what it does here…
---
How to Use a VPN on Android
The best VPNs in the market have Android apps which makes setup and use rather easy. Although each will have its own set of installation and use instructions, it generally requires the following steps:
Sign Up – look for an ideal VPN for Android. Any of the ones discussed in this post will do. Sign up for their services by choosing a package and paying for it. Alternatively, you can sign up for the free trial. Most have a 30-day free trial but they need your credit card details.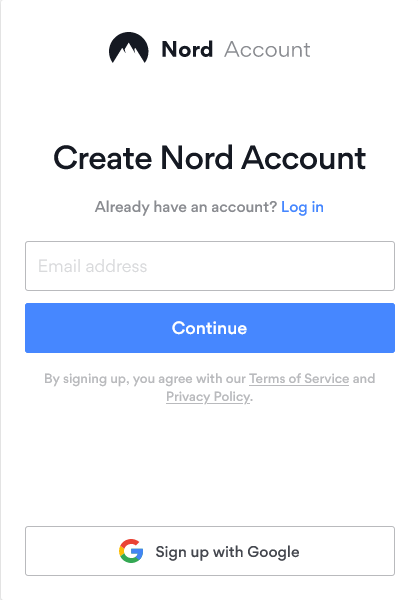 Download the app – go to the Google Apps Store and find the VPN you want to install. Download and install. After installation is complete you'll need to log in. Use the same credentials you used to create your account.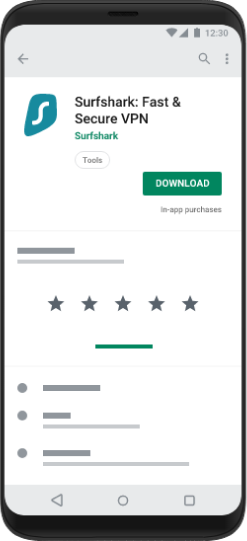 Connect to a VPN server – a VPN secures your data by directing your internet traffic through its servers. Each VPN has servers in different locations. When you log into yours, you'll see a list of servers. Choose a server location to connect through. Ideally, choose the one nearest to your location as it will be fastest. If you want to stream content on your mobile phone choose a server in the country you want to stream from.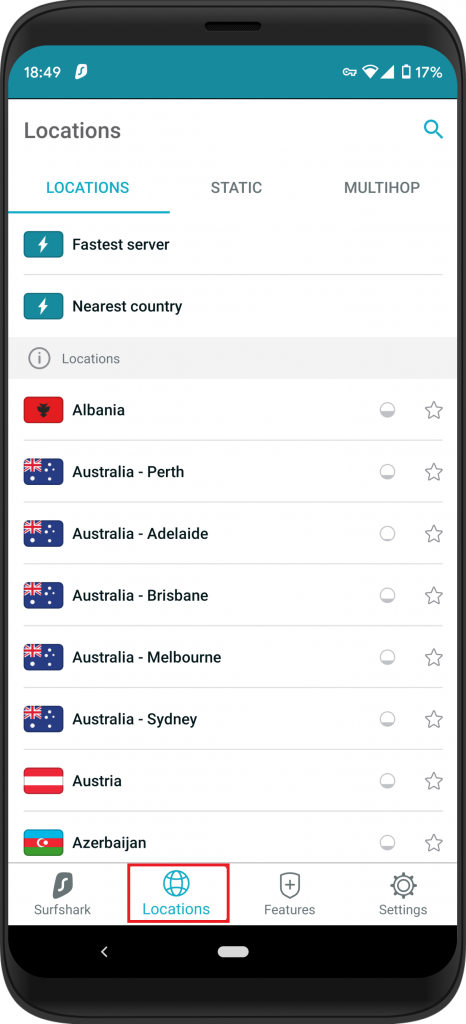 Choose your settings – find the settings tab on your VPN and make sure your online activity is secure. Activate the kill switch, choose OpenVPN as your protocol (it is the most secure) or set it to "Automatic" and allow the app to choose. Some VPNs have advanced features designed to give you additional protection and you can activate these as well.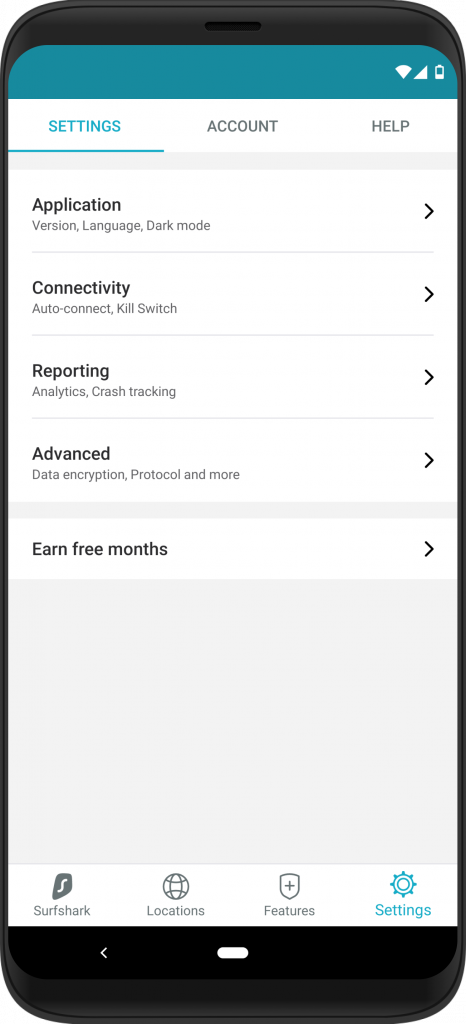 ---
How We Rank VPNs For Android
How did we choose the best VPN app for Android? Here is what we took into account:
Logs – we looked carefully at whether the VPN keeps user logs. Good VPN services don't. VPNs only need to collect the most basic details to enable users to sign up and for basic admin purposes.
Security – the best VPN for Android app has top-notch security features. It uses 256-bit encryption, has a kill switch and DNS leak protection among other security features.
Usability – not all VPN Android apps are highly usable. Some are cumbersome and require some getting used to.
Speed – all VPNs slow down connection speed to some degree. The best ones have a fast connection to begin with and slow down your connection by very little.
Can the VPN unblock streaming services – if you plan to watch shows and movies through your mobile device choose a VPN that can unlock a wide range of streaming platforms.
VPN location – choose VPN services located in countries that aren't beholden to privacy laws that can be used to force them to give up user information.
Coverage – the best VPNs have thousands of servers in locations across the globe. It allows users coverage wherever they are.
Customer support – good customer support matters especially if you're using a VPN for Android for the first time. It is a good idea to choose one with a 30-day money-back guarantee.
Some people consider pricing important – they want the best VPNs they can find. Some if the best VPNs for Android are also comparatively pricey but they have excellent security features.
Our comparison of the best VPN app for Android includes some of the more pricey options, but they are all excellent for keeping mobile devices safe.
---
The Best VPN For Android in 2022
Read Review
View Listing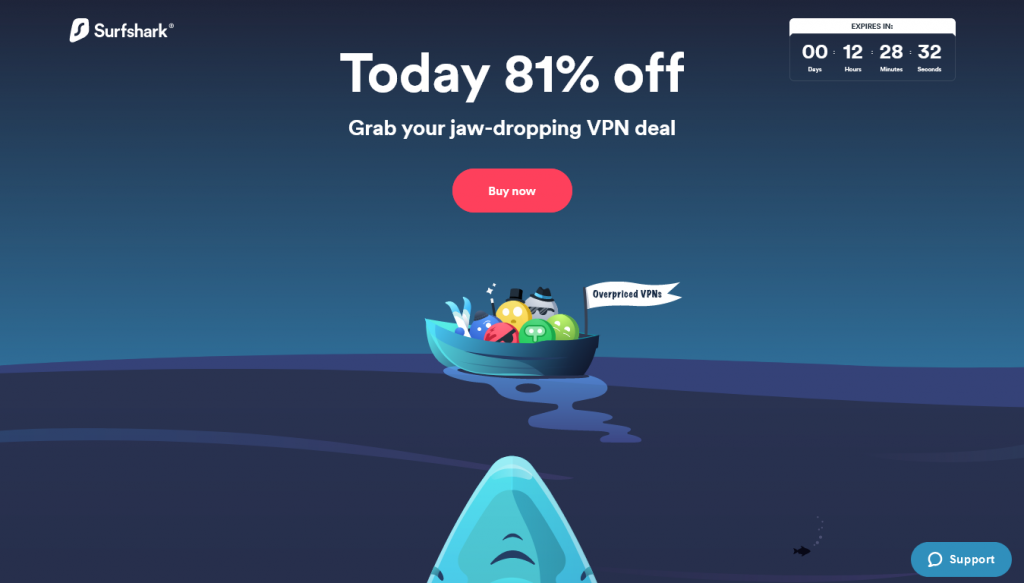 The Surfshark app gets 4/5 stars in the Play Store. It is an excellent VPN for Android if you want highly secure connections with fast internet speeds.
Surfshark comes with excellent security features: a kill switch, split tunneling and DNS leak protection, and additional features like HackLock and BlindSearch.
If you're interested in streaming on your mobile device Surfshark is an excellent choice. It provides access to lots of Netflix libraries and many other streaming services, including Amazon Prime, Disney+ and BBC iPlayer.
Surfshark allows you unlimited simultaneous connections, so when you buy Surfshark for Android you'll also be able to connect unlimited devices.
| | |
| --- | --- |
| Pros | Cons |
| Has excellent privacy features | It doesn't provide phone support |
| Unlimited simultaneous connections | Limited P2P servers |
| It has an intuitive Android app – easy to install and use | |
| Excellent pricing – it's one of the cheapest | |
| It comes with GPS spoofing to hide your location | |
| 3,200+ servers in 65 locations | |
| Based in the British Virgin Islands | |
---
Read Review
View Listing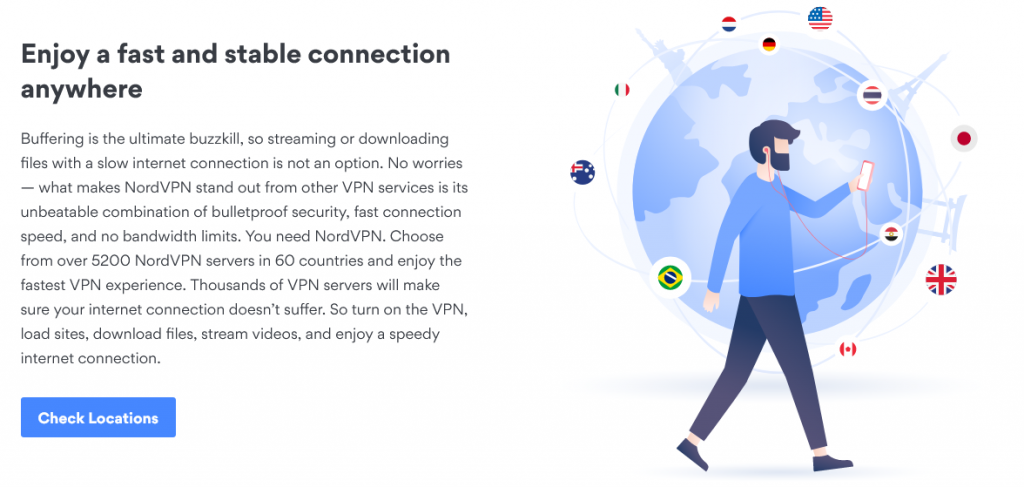 NordVPN is a popular security software with more than 10 million downloads and a rating of 4.5 in the Google Play Store. In addition to the usual security measures NordVPN offers additional layers of protection with features like DoubleVPN and Onion over VPN. You also get malware and phishing protection.
The company has a strict zero-logs policy so you never need worry about your information ending up in the wrong hands.
That app has plenty of configuration settings that you can use to increase your online security. Unfortunately, the NordVPN app for Android is rather clunky and choosing a server can be difficult on small mobile phone screens.
Even with this drawback this VPN is one of the best in the market.
| | |
| --- | --- |
| Pros | Cons |
| Excellent security features and the option to use double encryption | Poor app design – it isn't tailored to mobile |
| The app has lots of features | Updates can be time-consuming and frustrating |
| It has a strict no-logs policy | You can only connect 6 devices at once |
| 5,200+ servers in 60 countries | |
| Based in Panama | |
| Unblocks lots of geo-blocked sites | |
| It comes with a 30-day money-back guarantee | |
---
Read Review
View Listing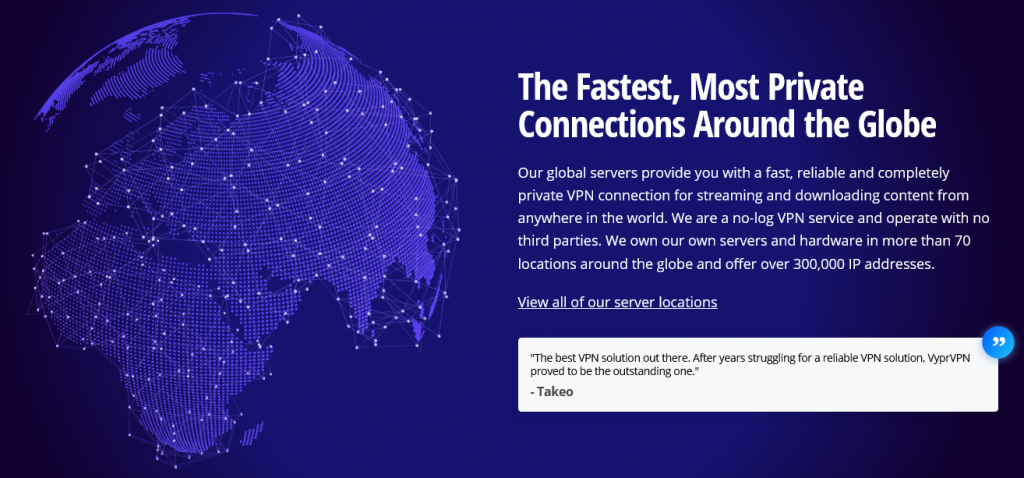 VyprVPN gets 4.5/5 stars o Google Play Store. It has all the features you need to browse securely on your Android phone, you can use it for streaming from many different platforms and it offers a VPN connection with good speeds with no data caps.
The company has a strict no-logs policy and only gathers the most basic information when you set up an account. The servers offer decent speeds and you can stream 4K UHD content.
For security, you get 256- AES encryption, a kill switch, and it prevents DNS leaks. Security protocols include WireGuard, Chameleon, OpenVPN and IKEv2.
| | |
| --- | --- |
| Pros | Cons |
| The company owns and manages its servers | Speeds can be slow on some servers |
| It uses the best security protocols and military-grade encryption | Customer support can be better |
| Strict no-logs policy | You only get 5 simultaneous connections |
| You get a 30-day money-back guarantee | |
| Good customer support | |
| Offers reasonable pricing on long-term plans | |
| 700+ server in 70+ | |
| Based in Switzerland | |
---
Read Review
View Listing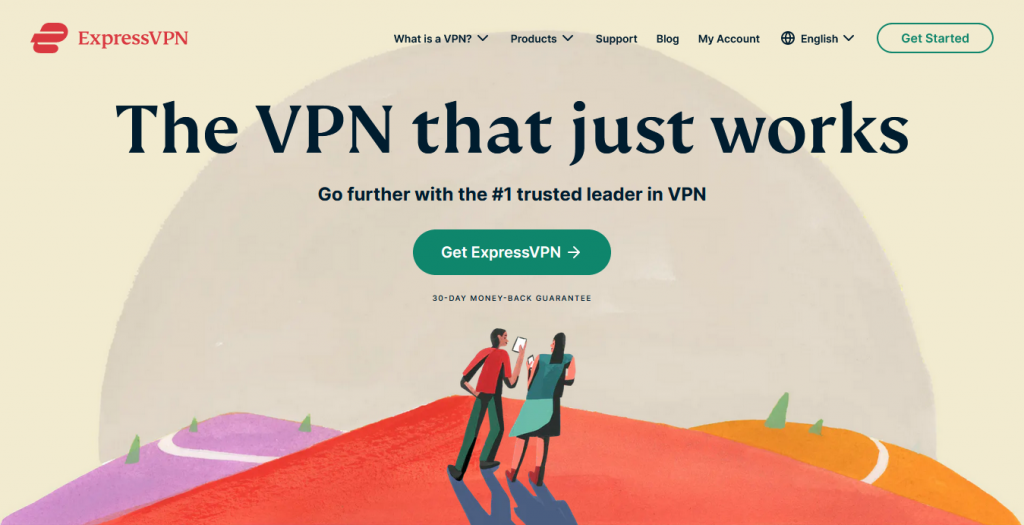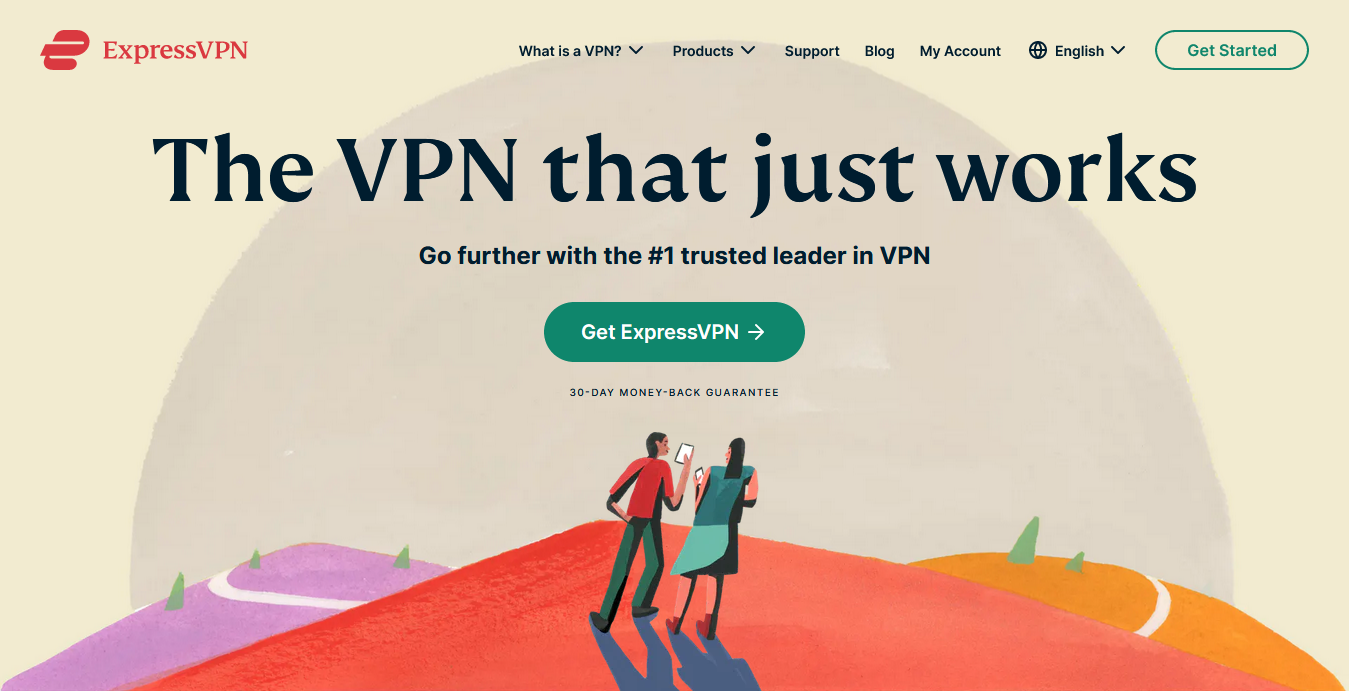 ExpressVPN is commonly ranked as the best VPN for Android. It scores 4.5/5 stars in Google Play Store and has millions of users. It offers fast speeds, secure connections and has thousands of servers that allow you to connect from most places in the world.
The ExpressVPN Android app has a clean user interface that's easy to use with lots of security features. You can use it to access Netflix, iPlayer, Hulu, Amazon Prime and many other streaming platforms.
It has a selection of protocols to secure your online connection, and it has a kill switch and DNS leak prevention. You can choose which apps on your phone go through the VPN.
The Lightweight protocol allows the app to work at fast speeds. You can connect 5 devices at once and it offers decent customer support.
| | |
| --- | --- |
| Pros | Cons |
| Has one of the best VPN Android apps in the market | One license only buys you 5 simultaneous connections |
| The app has the best security protocols | It is more expensive than other VPNs |
| 3,000+ servers in 94 countries | The streaming servers are not labeled – you have to look for them |
| Based in the British Virgin Islands | |
| Unblocks most streaming platforms | |
| Has high speeds | |
| It provides good customer support | |
---
FAQ
What is the best VPN for Android?
The VPNs discussed in this post all work well for Android devices. If you would like to explore others, look at our comparison of the Top 14 VPNs here…
Can I use a VPN for Android on PC?
Yes, you can, and you should. If a VPN works well for Android it also works well for PC. As you shop, look for a VPN that allows for unlimited simultaneous connections so that you can connect all your devices. Alternatively, you can load the VPN on a router and connect all your devices that way.
It is the same thing as a VPN for Android. It requires less memory than a VPN for PC and less processing power. These VPN apps run fast and don't drain your phone or tablet battery. You can think of the four VPNs in this post as mobile VPNs.
What is the best free VPN?
Free VPNs cannot compare to paid versions. They come with limitations and aren't worth the risk. Many of them don't use security protocols like AES-256 bit encryption and they are prone to data leaks. Others collect user data and sell it to third parties – that's how they make their money.
---
Conclusion
Using your mobile phone without a VPN leaves you open to all sorts of breaches. A VPN for Android is the best way to ensure that your personal information doesn't fall into the hands of malicious 3rd parties.
The best VPN for Android is one that has fast speeds and uses the best security protocols. The four that are discussed in this post will keep your online activity safe and anonymous.
---
Best VPN For Android in 2022
| | | | | | | |
| --- | --- | --- | --- | --- | --- | --- |
| VPN | Android Version Supported | IP Addresses | Split Tunneling | Supported Protocols On Android | 5/9/14 Eyes Member | Pricing (Monthly) |
| Surfshark | 5.0 and above | Static | ✔ | WireGuard, OpenVPN, IKEv2 | No | $12.95 |
| NordVPN | 5.0 and above | Dedicated, Static | ✖ | NordLynx, OpenVPN | No | $11.95 |
| ExpressVPN | 5.0 and above | Dynamic | ✔ | Lightway | No | $12.95 |
| VyprVPN | 5.0 and above | Dynamic | ✔ | OpenVPN | No | $6.47 |
| CyberGhost | 5.0 and above | Dedicated, Static | ✔ | OpenVPN, WireGuard, IKEv2 | No | $12.99 |
| IPVanish | 5.0 and above | Dynamic | ✔ | OpenVPN, IPsec, IKEv2 | 5 Eyes | $10.99 |
| Hotspot Shield | 5.0 and above | Dynamic | ✖ | OpenVPN, IPsec | 5 Eyes | $12.99 |