The 4 Best Software to Monitor Backlinks in 2022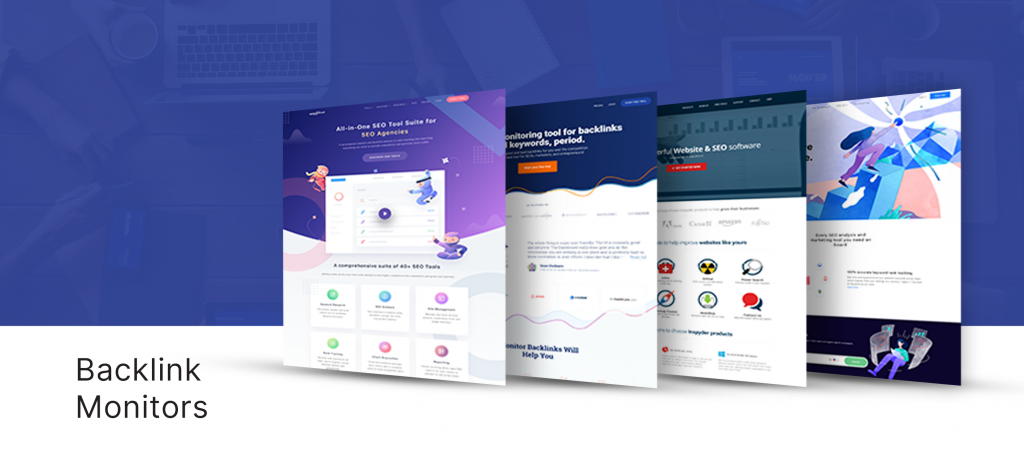 High quality, natural backlinks are a powerful ranking factor. If you want to compete in your niche, you need a good backlink monitor tool. This post tells you what you need to know about backlink monitor software, as well as the best tools to monitor links.
---
What is Backlink Monitoring & Why Does it Matter?
Let's first talk about what a backlink is and why it matters so much for SEO. Backlinks are links to your site that come from other sites. These websites view your site as important and trustworthy enough to entrust their visitors to you.
A good backlink profile is one made up of links from authoritative sites. Typically, these sites have a lot of traffic, have been around for a long time and provide information widely trusted by users.
Google attaches a lot of weight to these sites. If you have backlinks from them, Google starts to rank your site higher and higher because it figures your site is trustworthy.
Newer sites may not need a link checker tool; they don't have many backlinks, and you can go through them manually to remove or correct any that have problems. As a site grows, the number of backlinks grows, and link monitor software becomes essential.
---
What is a Backlink Monitoring Tool?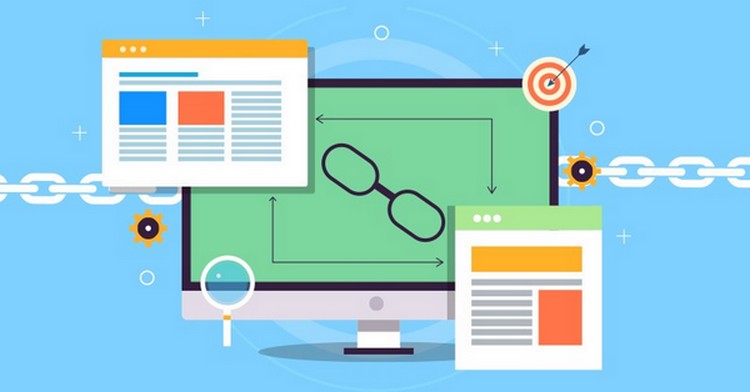 It is a tool that can check the backlinks on a domain or on individual pages. These tools can analyze thousands of pages in seconds and provide an in-depth backlink profile.
They highlight good and bad backlinks, show you a backlink profile of your competitors, and highlight lost links and show you how to recover them. They also show you authoritative websites that you can link to and disavow bad links.
---
Why Backlink Monitoring is Essential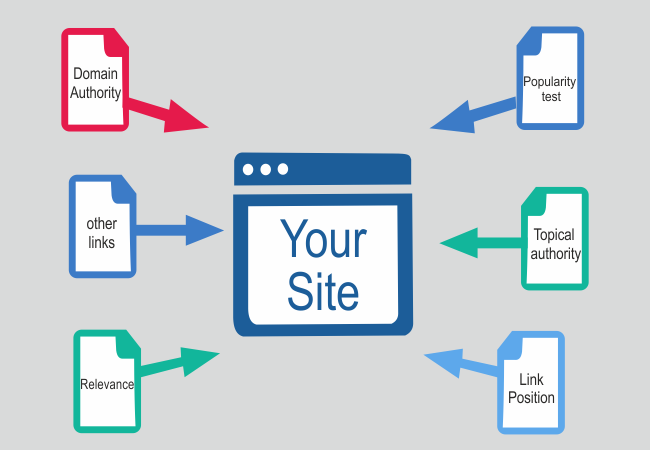 We've mentioned that backlinks are essential for ranking, but why should you spend so much time (and money) keeping an eye on them?
Imagine you got a great link from a highly authoritative website a year ago. Only, that site has been redesigned, and the URL doesn't point to the right content anymore. This happens all the time, and over time, as you lose more links, your site's ranking will be affected.
This is not the only reason you should use backlink monitoring software.
Why Monitor Backlinks?
Just because a company claims they do SEO doesn't mean they do it well. They could be building spammy, low-quality links into your site that can lead to a total ban if not a loss in ranking.
You can keep an eye on the links provided by your SEO agency using backlink monitor software.
If you're unsure whether the links are good or bad, you can visit the domain and see what it's all about. Some of the things to look out for are terms that aren't relevant to your niche, foreign language words or phrases, pornography and anything else that doesn't look or feel right.
Bad links will affect your reputation
If visitors click on your site only to find many links leading to strange sites, they will stop trusting your site, and they may give negative reviews. Such negative publicity is very hard to correct.
Avoid link-based penalties
Google keeps a close eye on backlinks and imposes penalties for anything that doesn't look right. Spammy link structures, for example, lead to penalties.
If your links don't have the right anchor text they attract penalties. If your links are mostly from one or two sources your site will suffer.
All these are things you can catch and correct with the right link monitoring software. Make sure to read and understand Google Guidelines on what is acceptable and what isn't.
Google de-indexes sites from time to time, and one of the most common reasons for this is bad backlinks.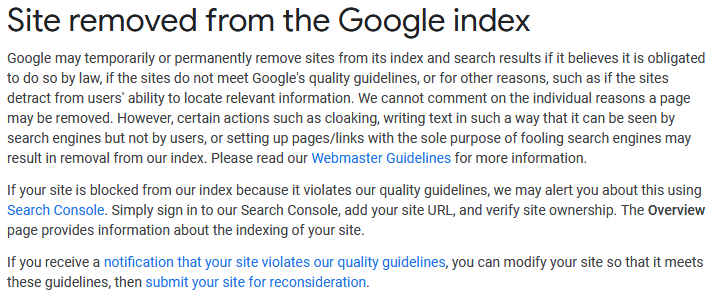 Evaluate competitor backlinks
There are so many things you should look out for when it comes to competitors. Check whether there are opportunities you may be missing. How many links do they have and what sites? For those that are ranking well, what sites do they link to?
In other words, look at the traffic they're getting; where is it coming from and have you tapped those sources for your site?
---
Best Backlink Monitoring Software
Read Review
View Listing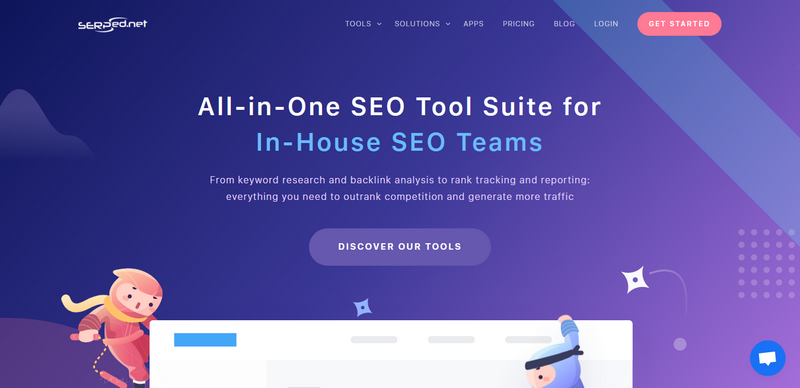 Serped.Net Backlinks Monitor is a comprehensive link checker tool for anyone seeking a holistic picture of their backlink profile across different search engines. It helps you monitor changes to backlinks, and any time they occur it lets you know so that you can take appropriate action.
Whenever there is a new link on your site, add it to Backlinks Monitor; the software will check the link to see whether it's found, whether or not it's indexed, whether it's a DoFollow or NoFollow and more.
Should the link disappear or become NoFollow, you are notified. The software allows you to set up alerts for any changes to links, such as when an active link isn't active anymore or an indexed link is no longer indexed.
This tool is ideal whether you are just starting a site or you have a mature site that has lots of links.
It works best when you add high-value links such as those that you paid for and PBN links. Don't add low-quality links like social media links, as the software limits how many you can add. However, if you reach the limit in your current membership plan, you can upgrade and add more links.
Backlinks Monitor has a friendly UI and guides you through the process of adding backlinks. If, for example, you aren't sure of what backlinks to add, just click on the "Fetch Backlinks" button.
You can also upload CSV files, which is handy when dealing with backlinks from a third-party service.
Serped Monitor Backlinks is well supported. This video tutorial tells you exactly what to do to get the module working, and if you have any problems, the customer service team is available to you 24/7.
Features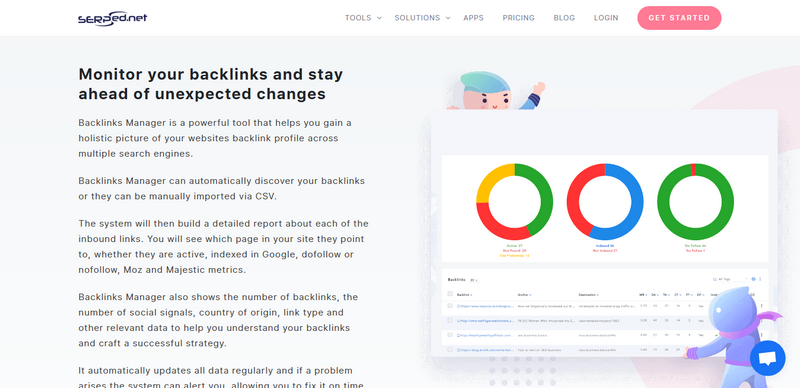 This Serped.net module shows you:
How many backlinks are on your site
The number of social signals
Which country they originate from
The type of backlink
"Backlinks Manager" alerts you to problems with backlinks so that you can take action right away
"Site Crawler" combs your internal link profile to show you where links lead, reveal dead links, anchor profiles and HTTP errors as well.
SERPed.net is more than a backlink monitoring tool. It's a complete suite for in-house SEO teams and agencies. Its toolbox includes:
Ultimate Search – a keyword tool that helps you discover what keywords you should be targeting along with their metrics. You can search for keywords by niche and pick a language and country to narrow your search. Results can be filtered by search volume, CPC and PPC, traffic value and more.
What Ranks Where – this tool shows you the keywords that a site ranks for. It will provide insight into what your competitors are doing.
Keyword Analyzer – this is another tool that you can use to see what your competitors are doing. It shows you what factors they are ranking for and tells you what you need to do to outrank them.
Long-tail Keywords – these are the best keywords; they have lower competition and are therefore easier to rank for. This module of SERPed.net helps you discover long-tail keywords and their metrics across different search engines.
---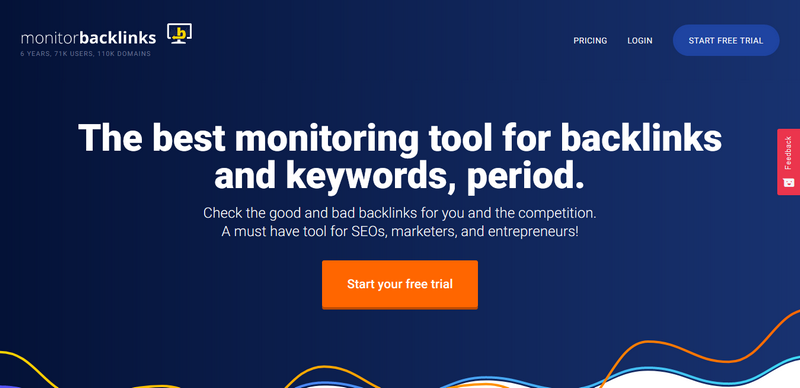 As the name suggests, this link checker tool monitors backlinks and highlights the good and the bad for both your site and your competition.
You see backlinks in the order in which you acquired them, and the analysis is quite detailed. It shows when the link was discovered and the linking website. You can also see whether or not it is indexed by Google.
The software shows the quality of links you have on your site and you also see a Google Analytics report for visits to each backlink.
Features
The software shows you high-authority, relevant sites that you can link to.
You are immediately alerted when a link is lost.
It allows you to track changes in keyword ranking as you grow a backlink profile.
You can see competitor profiles and reverse engineer their strategies so that you can rank.
Each time a new link points to your site you get an alert. This way you can build relationships with other site owners and influencers.
Use this link checker tool to disavow bad links.
Import all your backlinks from different sources and manage them from one dashboard. The dashboard shows your Alexa and Moz rank, domain authority, unique domains, site speed, trust flow, citation flow and more. You can see how many backlinks you have and how many of those provide SEO value.
---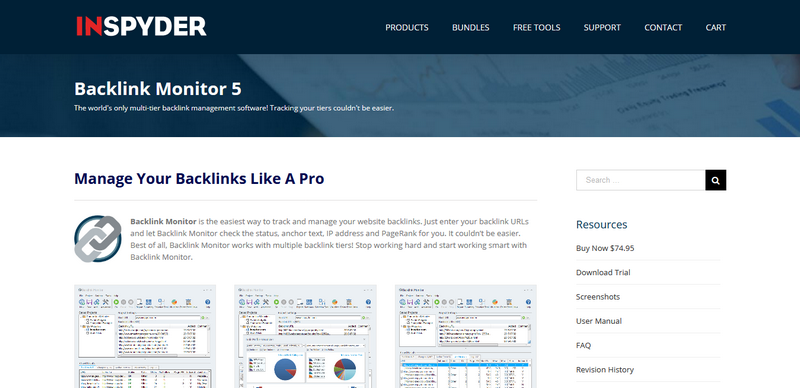 Inspyder promises to help you "monitor your backlinks like a pro." It is basic link monitor software that will help you discover and fix broken links. You can use it to check the status of backlinks on your site, the anchor text within those links and PageRank.
What makes this software unique is that it works in tiers. Your links are grouped from your money page downwards to make them easier to track. This way you to link only to pages that influence ranking.
Features
Multi-tier backlink checker helps you understand backlinks hierarchy so that you have an optimized structure.
PageRank checker that you can use this to find out the Google rank for each domain you're linked to.
Index status shows which URLs are indexed. The software has an indexing service where you submit backlinks for faster indexing.
It's easy to use and you can schedule reports that can be exported to Excel and other SEO apps.
---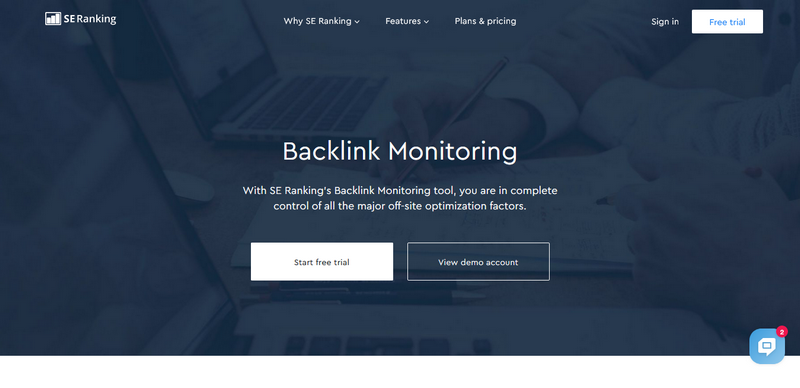 SERanking is an easy-to-use link checker tool that provides up-to-date rankings that tell you how well your site is doing.
The power of this tool lies in how many parameters it checks and analyzes. It will show you the backlink URL and the number of external links on any given page. You can also see the Alexa ranking, each link's status, and the Google Index Status.
It also provides Moz and Majestic ranking and analyzes the social popularity of a site. You can also use this tool to spy on the backlink profiles of competitors.
Features
You can filter just the backlinks you want to see – do-follow, no-follow, indexed and non-indexed links.
Disavowing links is easy – mark them and the software generates a disavow file.
You can see the Alexa ranking of the page you're linking to. It shows you the total cost for the backlink.
The software allows you to import the backlinks on any site. You can see what your competitors are doing and how they are doing it.
---
Conclusion
Search engine optimization isn't easy, but it isn't very hard either so long as you have the right tools. Backlinks matter a great deal when it comes to ranking, so you need a reliable backlink monitor that helps keep a clean profile.
As you choose a tool make sure to know your backlinks strategy; what are your linkable assets? Which authoritative domains are most relevant to your site? How many backlinks do you plan to add to your site in the next few months?
These kinds of questions help you choose a tool that will help you achieve your goals.
All the tools discussed here work, but they have different features. Some do more than others. Our personal favorite is SERPed.net. Its Backlink Monitor module has everything you need to build a healthy backlink profile, and it comes with a host of other SEO tools that help rank your site.