The 4 Best SEO Suites in 2022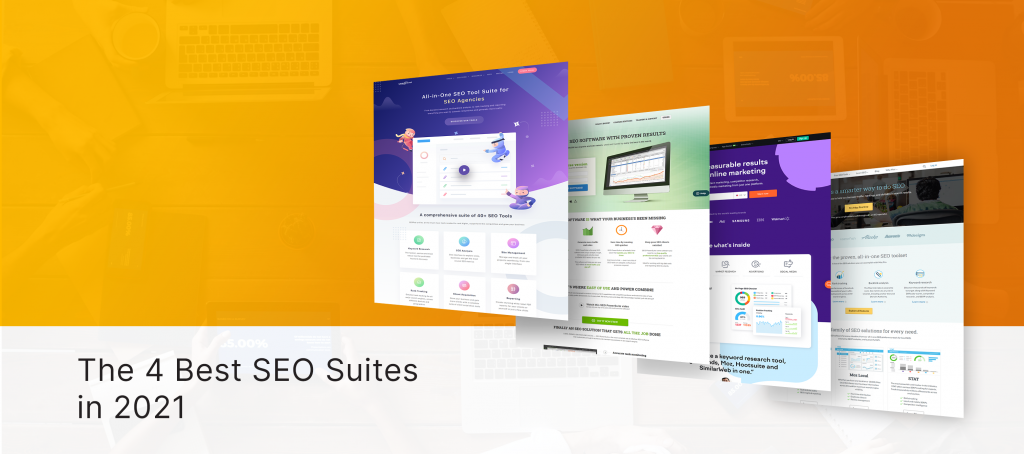 SEO Suite – Is it an additional expense that your business can do without, or is it a must-add to your software arsenal?
SEO is a complex, multi-faceted and never-ending activity. The size of your website doesn't matter. Even on a small site, there is so much you have to get right to rank.
You must analyze your audience, optimize content using the right keywords and get the technical back-end details right before you can become a leader in your niche.
None of these activities is static; goals and objectives shift constantly, and you have to keep a close eye on your metrics to make sure that you're getting SEO right.
---
What is an SEO Suite?
As a site grows, there's more to do. There are more keywords to research, more content to optimize, more backlinks to track – there's always more to do.
Keeping track of all the moving pieces is futile. There's so much to do and so many metrics to track that you'd end up chasing your tail. If you don't have the right tools you might get frustrated and decide to forget about it all.
An SEO suite is what you need. It's an all-in-one set of tools that helps you track all the different metrics necessary for a successful SEO strategy.
SEO suits can tell you everything about your search engine optimization strategy at a glance, and they also help you drill down into specific website issues.
Want to learn about SEO audits? Click here…
---
Why Use an SEO Suite?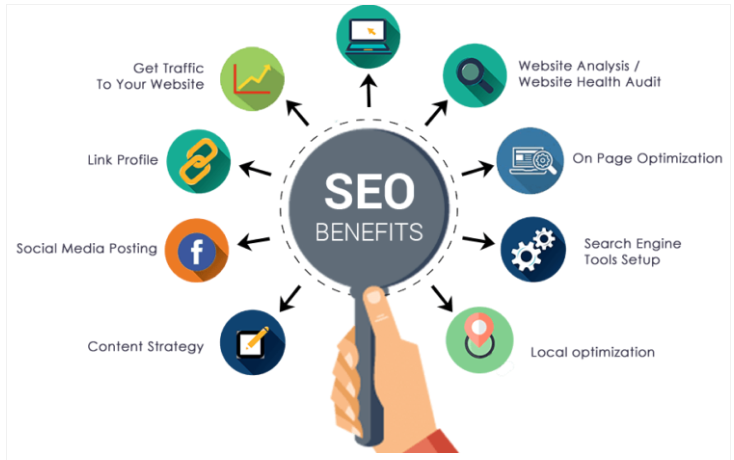 What are the benefits of an SEO suite? Why, especially at the beginning of your eCommerce business, shouldn't you analyze your metrics manually? This mentality isn't uncommon amongst SEO beginners; they want to wait until the business makes money to start investing in SEO tools.
This is understandable as these tools aren't cheap. They can amount to hundreds or even thousands of dollars every year.
If this is your approach you're making a mistake. SEO tool suites should be a core part of your business right from the beginning.
The most significant benefit of an SEO suite is that it is a time saver. You may not have difficulty tracking 10 keywords for 2 or 3 posts, but imagine if you had to track 50, 100, 1000 keywords.
How much time would you spend getting things right? You'd likely not have any left to do anything else.
An SEO suite can track and analyze thousands of keywords in just minutes and provide you with a detailed strategy that you can use to create content that ranks.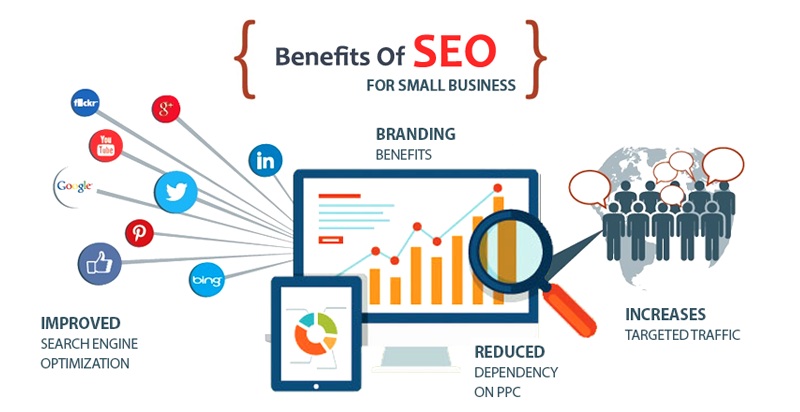 Apart from saving you time, there are several other reasons you should invest in an SEO suite:
You get accurate metrics. If you attempt manual SEO analysis, it's only a matter of time before you make mistakes that will cost you. Accurate metrics allow you to develop correct and well-informed strategies that will help you beat your competition.
An SEO suite will provide you with a unified view of your business. You have to track metrics from different interfaces and devices, different locations and countries and more. How can you come up with a good strategy without the right tools?
Get to know your competitors' strategy. If they are ranking above you and making more money than you are, or getting more leads, you need to find out how they are doing it. The best SEO suites allow you to see what others in your niche are doing so that you can adjust your strategy and compete effectively. You can get an in-depth look into their backlink profiles and ranking keywords.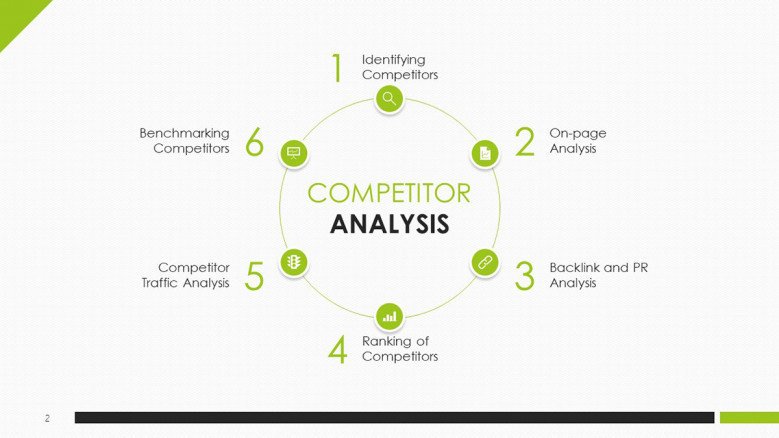 If you get the right SEO suite, you'll produce the kind of content that Google ranks. When it comes to keyword research tools, finding terms that rank within a niche is not enough. There are many other factors at play. You need to know user intent (are they looking to solve a problem, buy a product, etc.), keyword variations that help pull traffic, keywords you should be ranking for but aren't, and those you may be ranking for but don't want to. You can dial down on high-converting keywords and shorten the time it takes to rank.
SEO suites help you track all the essential metrics with ease – keyword ranking, domain authority, traffic, number and quality of backlinks, clicks and shares and ultimately sales. You can also keep a close eye on social media and come up with effective strategies.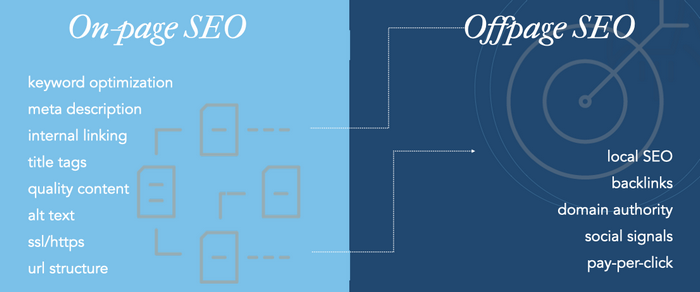 These tools visualize data and make it easy to understand. When data appears in tables, charts and graphs it's easier to make sense of than a jumble of numbers. If you can visualize your data it's easier to use it to improve your business.
For SEO agencies, an SEO suite helps you communicate KPIs and ROI to your customers.
---
Which SEO Metrics Should I Track?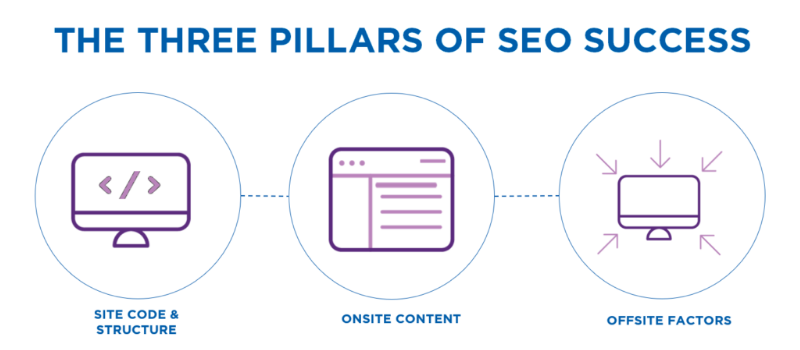 Many online marketers invest in SEO suites but under-utilize them because they aren't using them to track all the critical metrics. What you choose to track depends on what you hope to achieve.
That said, there are key metrics you must track for any website:
Organic traffic – this is the traffic you get in SERPs. You don't pay for this kind of traffic. You can monitor organic traffic by page and by location.
Bounce rate – this is the percentage of visitors who visit your site and leave after viewing just one page. The lower the number the better. If you have a high bounce rate it means that you need to do on-site improvements.
Organic conversion rate – it is the number of leads that you're able to convert organically without paying. You can track organic conversion rate by landing page, location, device and even browser.
Exit page – an exit page is the last page that most visitors look at before leaving your site. Identifying this page, or pages will help you identify problem areas on your website.
Breakdown of traffic by search engine – where do most of your visitors come from? Google is the biggest search engine, but a lot of people use Bing. If you can find out where most site visitors are coming from, you can focus your energies there.
Keywords – which keywords are you ranking for? Which ones are your competitors ranking for? Are there some keywords that you should be ranking for but aren't, and vice versa? Do you have all the ranking keyword variations and long-tail keywords?
Local search – if you have a local store, this is a critical element to track. You should make sure that your website appears in relevant searches along with essential details about your business like location, opening hours and product range.
Backlinks – this is a broad area that needs keen tracking. Find out everything you can about the backlinks on your site. Check your competitors' backlinks as well if you want to improve your backlink strategy.
Page indexing – Google search results only consider indexed pages, so you need to know if there are pages on your website that aren't indexed.
Crawled pages – if only a few of your pages are crawled, it means that Google has a problem with the rest, and you need to fix those problems for these pages to become visible.
Crawl errors – a good SEO suite will give you a detailed report of site-wide errors that need fixing. Pay attention to all of them as they could be the key to outranking your competition.
Do you need SEO audit software? Click here…
---
Are Free SEO Tools Any Good?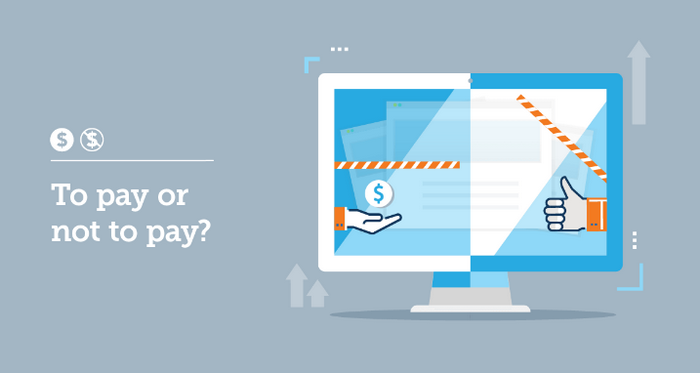 There are a lot of free SEO tools in the market. Think Google Analytics, Google Search Console, Screaming Frog, Keyword Planner and many, many more. Why should you spend money on an SEO suite when there are so many free tools at your disposal?
Some of these tools are excellent; they analyze websites thoroughly and provide in-depth reports. However, there are several things to remember when it comes to free SEO tools.
The first is that most of these are stand-alone software. If you choose to use them, you'll need to use many different tools to analyze the various metrics discussed above. This is time-consuming compared to an SEO suite which brings all the tools you need under one software.
The other problem with free SEO tools is that you always forfeit something. The sales model for most of these tools is to give you some free stuff and then get you to pay if you want the good bits.
They usually allow access to basic components and you have to pay to get advanced features. These key features are what you want, especially if you hope to outdo others in your niche.
Whether you choose to use free SEO tools like Google Analytics and Google Search Console is up to you. Think about what you are giving up by not investing in paid software – is it worth it?
---
Should I do my Own SEO?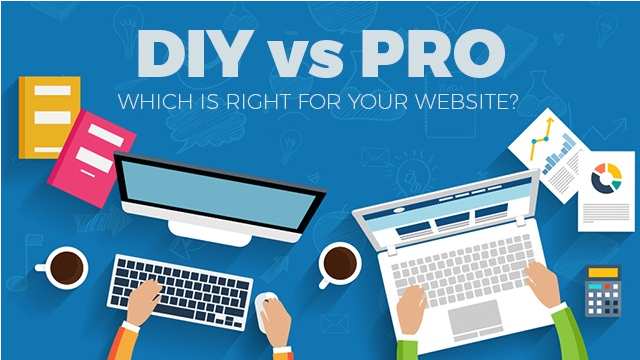 Along with the question of free tools, another frequently raised issue is whether you should do your own SEO or outsource it to an agency.
Many internet marketers do their own SEO because they cannot afford to hire a third party to help them.
If you have an SEO suite with all the necessary features you can do your own optimization. It will take several hours a week depending on how big your site is. Most online marketers' sites aren't so big that they require an agency to optimize.
However, as your business grows you'll find that it takes more time to optimize, and you may need to hire an SEO agency.
---
How to Choose an SEO Suite
We've covered the basics of SEO suites: what they are, how they work and whether they are worth it. It's time to look at what to consider as you shop for an SEO tool suite.
There are lots of options in the market; too many in fact. What you choose comes down to the tool with the largest number of key features and the fewest limitations.
The ideal tool can track all the metrics discussed above.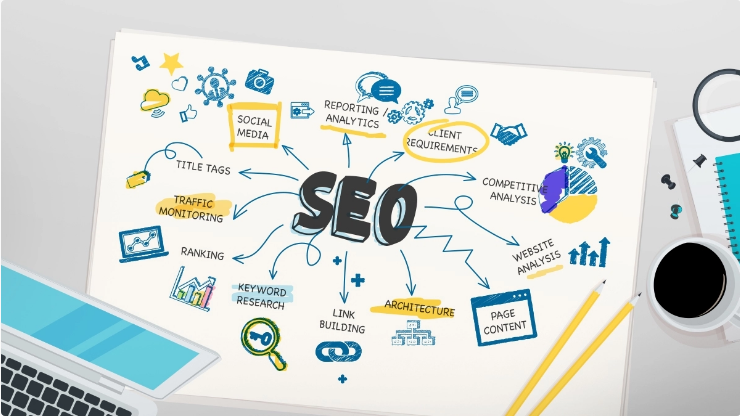 However, look out for tools with hidden limitations.
Some, for example, will put a limit on the number of web pages you can audit.
Others put a cap on how many keywords you can analyze within a specified period. Some SEO audit tools limit the number of competitors you can audit.
These limitations will hold you back. Choose a tool that fits within your budget, which can accommodate your growing business and provide all the functionality you need.
As you look at tools, check their usability. Some use complex language that may confuse you, especially if you are a newbie to SEO.
Other factors to take into account include:
The accuracy of the tool – inaccurate data will hold you back. Before you buy a tool see what others are saying about its accuracy. The tool should be continually updated by Google.
Check what the competitor analysis provides. Some are relatively shallow and don't show updated stats.
What kind of reports does the tool provide? They should have visual aids, explain the meanings of various metrics and be sharable.
Look at the tools UX. It should be appealing and easy to use.
How long does it take to learn the tool? Don't buy a tool that takes ages to master.
---
Best SEO Suites in 2021
Read Review
View Listing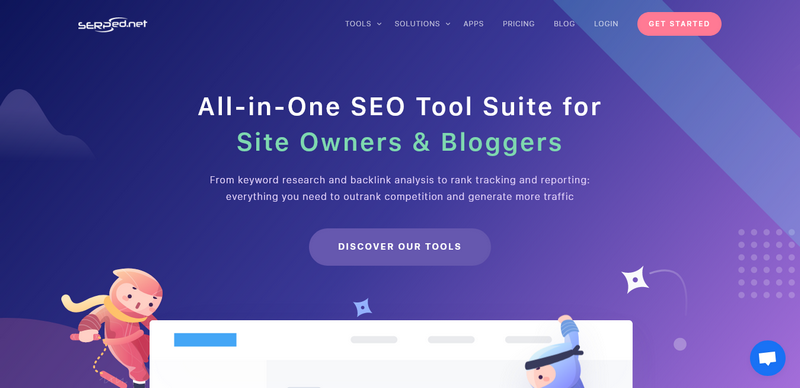 If you are looking for an all-in-one SEO suite, SERPed.net comes highly recommended. It has everything you need to manage all your site needs. It provides all the information you need to ensure your website stays ranked.
You can monitor backlinks, check keyword rankings, crawl your website to see if there are errors that affect performance, track competitors and much more.
Read on to find out what makes SERPed.net such an effective SEO tool suite:
Site Manager: This module helps you keep track of all that is happening on your site. You can enter and track project information to ensure nothing slips through the cracks.
Keyword Research: This module combines 4 tools: Ultimate Research, What Ranks Where, Keyword Research and Long Tail Keywords.
You can use them to get a complete analysis of keywords relevant to your niche and also keep an eye on your competitors.
Information in this module is continuously updated, so you can see where your project stands at a glance. You can also enter 3 competitors to track as part of your projects. You'll be able to see up-to-date information about their backlinks, keywords and more.
Site Manager: this is an excellent feature for those who have to track several websites or blogs simultaneously.
Backlinks Manager: Stay on top of your backlinks with this easy-to-use feature. You can check across different search engines, and it also automatically discover backlinks.
It provides an in-depth report about all inbound links (where they point, whether or not they are active, whether they are dofollow or nofollow and more).
If there is a problem with any of your backlinks you get an automatic alert. You can use the Backlinks Manager module to manage several sites at the same time.
Analytics: The analytics module is all about monitoring your traffic. It tells you where your site visitors are from, which pages they visit, how long they stay and more.
Uptime Monitor: Each time your website is unreachable you lose leads and potential sales. The Uptime Monitor module sends you an alert every time your website is down. Use this module to generate downtime reports over a given period.
Cashflow: Here, you can see all your business inflows and outflows. It shows you income and expenses, debts and assets. You can see sales, payments and costs in a simple format that's easy to understand.
The module highlights areas that need improvement. If you have extraordinary expenditures, the system highlights them so you can make necessary changes.
Crawler: the Crawler module analyzes your internal link profile and alerts you to errors. It highlights dead links, HTTP errors and more. Internal links are important as they help Google understand the structure of your site.
Goal Tracking: Use this to set up goals for visitors' activities on your site and track them with this module. You can see how visitors interact with your content and make changes where necessary.
---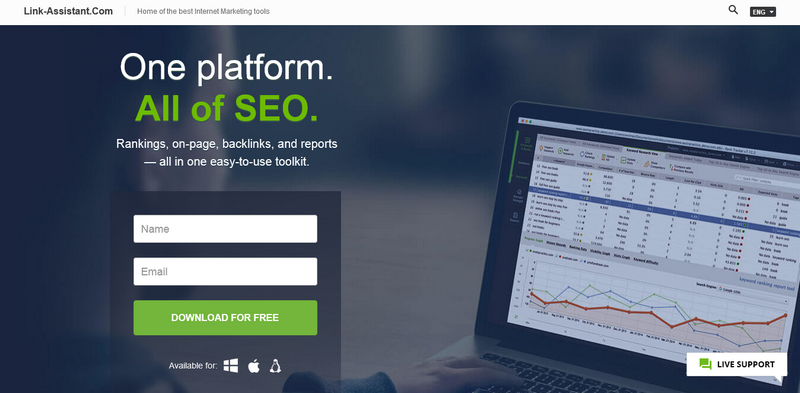 SEO PowerSuite promises one platform for all of your SEO. You can use it to analyze keywords, check backlinks, research and optimize content, optimize PPC ads, analyze SEO and more.
Whether you're an expert or an SEO newbie, you'll find this tool easy to use as it has an intuitive UI. It works across all search engines, and you can track and analyze unlimited keywords, backlinks and sites.
It's very easy to use. Just go to the scheduler, set up a task, and choose when you want it to be done and save. It takes only a couple of minutes, and you can sit back and let the software do its job.
You can customize reports to suit your needs – choose reports by location, search engine and more.
SEO PowerSuite has 4 key features:
Rank Tracker: use it for keyword research and rank monitoring. You can use it to check keyword positions in hundreds of search engines. It comes with 17 KW research tools and can do vertical search tracking.
Website Auditor: this SEO spider crawls your site for errors. It also does on-page optimization. Use it for detailed crawl stats, to find broken links and 404 pages, to see social signals and social media traffic, optimize page content and more.
SEO SpyGlass: use this module for backlink research and monitoring. It will show you all the important link metrics, spy on your competitors' backlink strategy, and do an anti-penalty link audit.
Link Assistant: this one is for link building and management. You can use it to verify links on the fly, track progress, correspond with webmasters and more.
---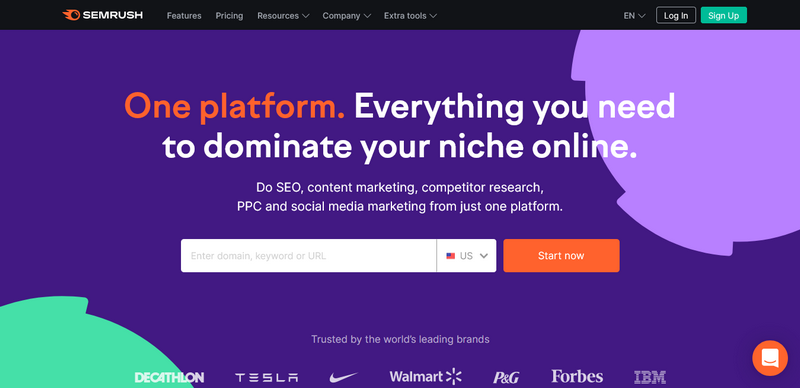 Semrush's range of features guarantees you one platform that has everything you need to dominate your niche. You can use it for SEO, competitor research, content optimization, social media marketing and more.
This SEO suite is quite popular. It has more than 5 million users, is used by more than 40% of Fortune 500 companies and has won 14 international awards.
With Semrush, you have access to a database of 20 billion keywords, more than 30 million ads and 17 billion URLs which are crawled daily.
The software does in-depth analysis and provides actionable tips and recommendations to help you dominate your niche.
It is divided into 5 modules:
SEO: use it to find local and global keywords, analyze backlinks on any domain, track SERP positions and run technical audits.
Content Marketing: you can use this module to find relevant topics to your niche, get tips on creating highly optimized content, audit and improve existing content and track brand mentions and content reach.
Market Research: use this module to analyze any website, unveil competitor strategies, discover keyword and backlink gaps and find out how you can get a bigger market share.
Advertising: you'll find out how to reach as many people as possible even with a limited budget. Analyze and find the best keywords for PPC campaigns, see what your competitors are doing for Pay Per Click and analyze Google Shopping ad campaigns.
Social Media: this module allows you to schedule and upload posts on social media, see the performance of each post, track and analyze the performance of your competitors on social media and create optimal ads for your social media campaigns.
---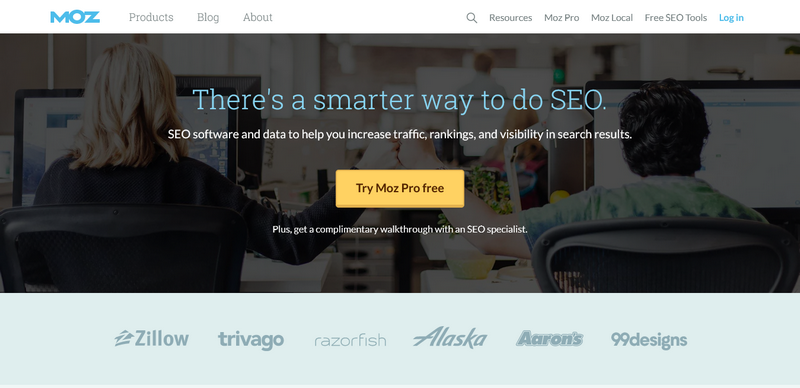 Moz promises to provide the data you need to increase traffic and improve rankings. It is an all-in-one SEO solution that does web page optimization, keyword management, site crawling and more.
It has an interface that's friendly and easy to use. You can find what you're looking for without difficulty and run multiple tasks simultaneously without confusion.
This SEO suite is well supported, with an SEO Learning Center, the Moz Community and the support team.
Moz comes in 4 modules:
Site Audits: use this module to crawl your site for technical issues that may affect ranking. It will highlight problem areas and recommended fixes. This module automatically detects issues and sends you an alert so that you can take action right away.
Rank Tracking: this module allows you to track keywords across numerous search engines.
Backlink Analysis: you have access to the backlink metrics of any site.
Keyword Research: find out which keywords you should target to dominate your niche. Understand where keyword gaps are and what you can do to close them. Moz gives you a good analysis of your website visitors and what keywords they are using so that you can craft winning content.
If you are keen on doing competitor research Moz comes recommended. It has a free and detailed template that guides you through the steps to understand what others in your niche are doing.
Moz gives custom, well-formatted reports. You can use the drag-and-drop feature to create them in minutes and schedule them to be delivered into your inbox whenever convenient.
---
Conclusion
An SEO suite is a must-have if you are going to dominate your niche. It saves you time and provides accurate metrics that you can use to dominate SERPs.
It is also an excellent way for you to learn what your competitors are up to and what you can do to surpass them.
SEO suites are a replacement for all the individual tools you may be using to get SEO metrics. You can use them to get a snapshot into website performance, and you can also use them to get into specifics and come up with working strategies.
All the suites reviewed here are excellent. However, if we were to choose one, we would go with SERPed.net. It brings together powerful site analysis features that are easy to use. That's not all. You can use this software for content curation, content restoration, link indexing and more.
It is very well supported and the development team releases new features all the time.