The 5 Best SEO Audit Software in 2022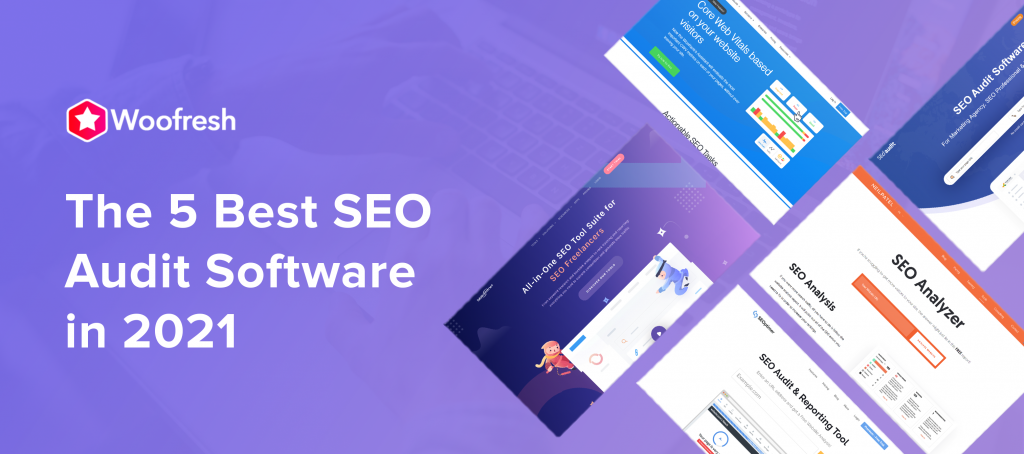 What SEO audit software are experts using today? SEO audit is a critical element of any search engine optimization campaign. It tells you about site health and provides an in-depth understanding of your content, keywords, backlinks, site structure and more.
However, site auditing is a tedious and time-consuming process, and without the right tools you'll not get a proper understanding of your site and what you need to do to make it rank.
This post looks at the best SEO site audit software. Before we get into some recommended tools, let's better understand what a site audit is, why you need one, and a few other commonly asked questions.
---
What's an SEO Audit?
An SEO audit is the process of checking all aspects of SEO to ensure that they adhere to recommended guidelines and best practices.
Sites rank according to how well they are optimized. Those that stick to recommended guidelines rank higher and therefore are more visible to users.
SEO is not easy; you can hire the best team and use the best tools, but if you don't take time to conduct regular audits, your strategy will not go anywhere.
SEO audits are essential because not only do they highlight errors that keep you from ranking, they also inform future strategy.
These audits also ensure that your site is user-ready. They highlight mistakes and problems that may otherwise turn users away from your site.
The easiest way to find out your SEO ranking is with an SEO checker. However, for an in-depth look into your site's performance, an audit is necessary.
---
Why is SEO Auditing Important?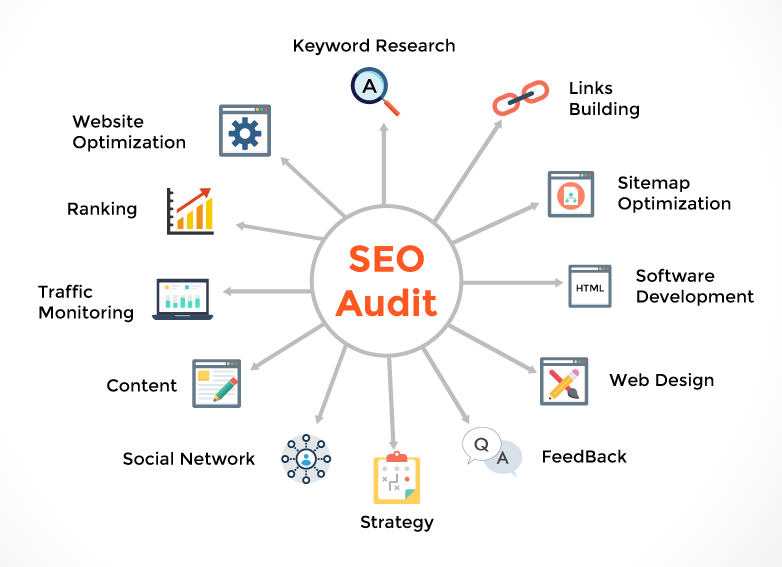 Site audits are tedious; they take time to do, and they go into lots of detail. You may not be willing to spend time doing audits frequently.
Before you dismiss website audits as something that you can do away with, think of the following benefits:
It is the best way to improve site performance. Google loves a healthy site; it is proof that the site provides the right information in the right way as efficiently as possible. Sites that meet outlined health standards are rewarded with higher ranking.
Regular site audits help you eliminate old SEO practices. Algorithms are continuously updated and it isn't easy to keep tabs on new rules and recommendations. The easiest way to find out whether you comply with the latest practices is to audit your site.
You can find out which keywords you are ranking for (or aren't) and optimize your content accordingly.
An audit also tells you which keywords are driving traffic. You may be ranking for a keyword, but if it doesn't bring traffic it's as good as useless. An audit tells you the different keywords and keyword variations that users search for and you can target them in your content.
Is your site making progress in terms of SEO and ranking? You can only find out if you conduct regular audits. Many sites rank well in the first year or two, but plateau after a while. To compete effectively you need to grow continuously, and you can only do this by regularly updating and tweaking your strategy. SEO audits provide ideas on what to do next to stay well ranked.
You can do competitor SEO audits to find out what they are doing to help them rank. Find out what keywords they are targeting, their backlinks strategy, and determine anything you can glean from them.
---
How do I Conduct an SEO Audit?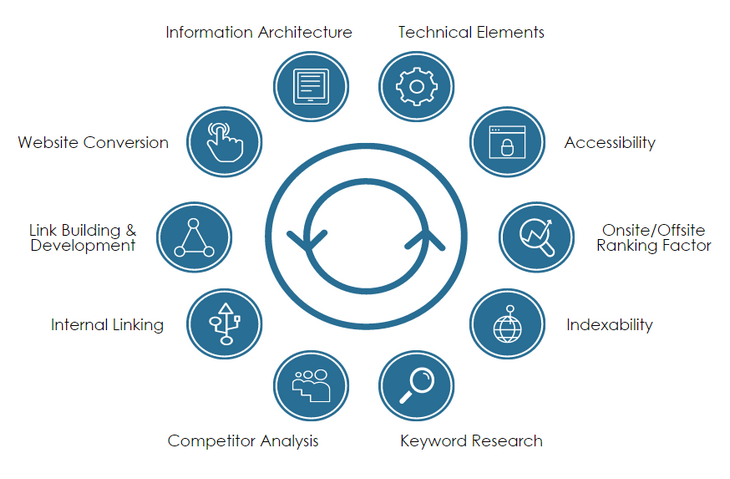 As mentioned earlier, SEO audits are tedious and time-consuming, but they are necessary. Let's look at some of the areas you need to look at when conducting an SEO audit.
A complete audit can take anything from one hour to several hours depending on how thorough you are and how many problems need fixing.
Quick Note: One frequently asked question is whether SEO audits are a technical skill. Many internet marketers give them a wide berth because they assume they are complicated and beyond their scope.
Website audits are not complicated, although there is a learning curve. After you do an in-depth audit two or three times you'll find it much easier.
Having a good, reliable and friendly tool goes a long way to making the process less complicated. The best tools tell you exactly what you need to do to complete an audit.
Here is the 10-step process to complete an in-depth website audit:
Step 1: Crawl Your Site
Every good SEO audit tool has a site crawl module. It helps you discover broken links, poor keywords, poor images, unlinked pages, duplicate content, too many redirects and more.
A website crawl also provides your SEO score. This score is usually out of 100, and the higher you score, the better you're doing.
Read the crawl report carefully and take keen note of highlighted problems and errors. You can fix them by implementing the recommendations provided by whatever site audit tool you're using.
Step 2: Review Your Site Map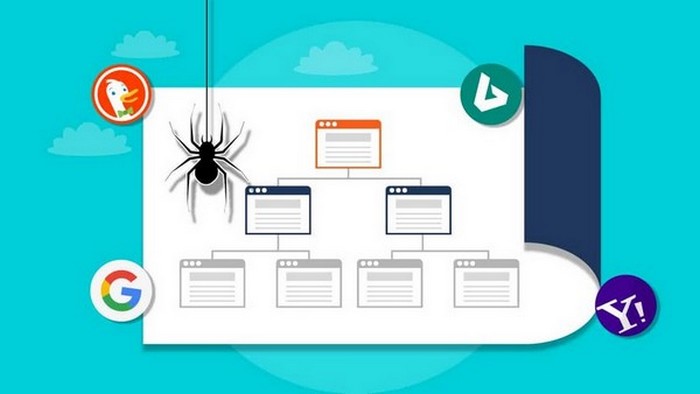 Your site structure is very important. It tells search engines how to crawl your site and therefore has a direct impact on your ranking.
During this stage of the site audit, make sure that your site map doesn't have any errors, that it is concise (it shouldn't have too many URLs), and that it is updated (it should reflect all pages).
You should also ensure that the site map is registered in the Google Search Console, either manually or by entering its location in robots.txt.
Step 3: Make Sure You Have One Version of Your Site
If your site has more than one live version, search engines will not know which one to crawl, and your rankings will suffer significantly.
Common problems in this area include desktop and mobile versions running simultaneously or HTTP and HTTPS linking to the same URLs.
Make sure that only one version of your site is browsable.
Step 4: Check Internal and External Links
When you have a logical link hierarchy on your site, search engines have an easy time crawling it, and this does wonders for your ranking.
Check whether there are pages that have been deleted or moved and whether there are broken links.
For internal links, look into click depth, broken links and orphan pages. Click depth is how many times a user has to click to go back to the home page. Keep it low, ideally at a maximum of 3 clicks.
Orphan pages are pages that aren't linked to any other pages on your site. They are hard for search engines to find. These pages may have highly optimized content but since they cannot be found they are useless.
Step 5: Check Site Speed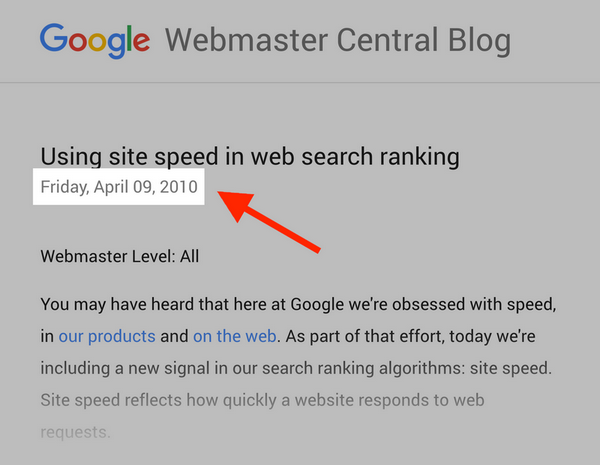 We don't need to say much about this. In a nutshell, your site should not take more than 2 or 3 seconds to load. Sites that take 5 seconds or more to load can have a 90% or higher bounce rate.
Step 6: Look at HTTPS content
Assuming that your site is already using HTTPS, some of the common issues you can expect are: links, redirects and canonicals should point to HTTPS pages, and they shouldn't have redirects.
You should also look for mixed content. This means that the page is HTTPS but images and videos are not secure. Not only does it reduce security on your site, but it can also lead to browsers not loading pages completely.
Filter all HTTP pages and look at the pages that link to them.
Step 7: Compare Site Metrics using Google Analytics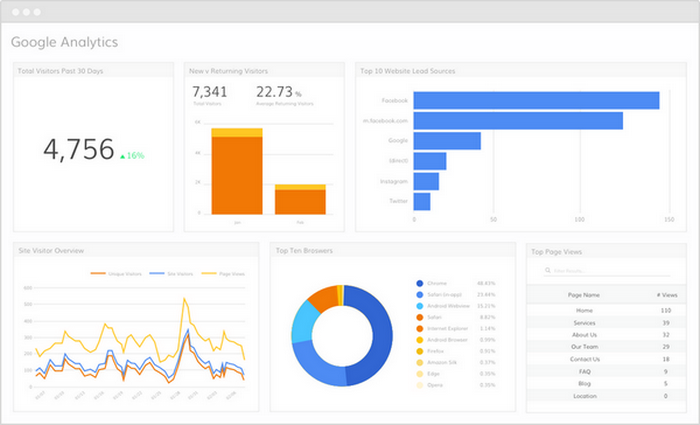 Google Analytics are derived from the tracker at the top of each page. Make sure that the code is installed correctly so that you can get accurate and up-to-date data.
After you insert the code in every page and run Analytics, compare results with the "site:domain name" results. If the number of pages doesn't tally, it could mean some pages on your site haven't been crawled. Find out why and fix the problem.
Other metrics to look into include bounce rate, different types of links and Page Authority.
Step 8: Audit Your Backlinks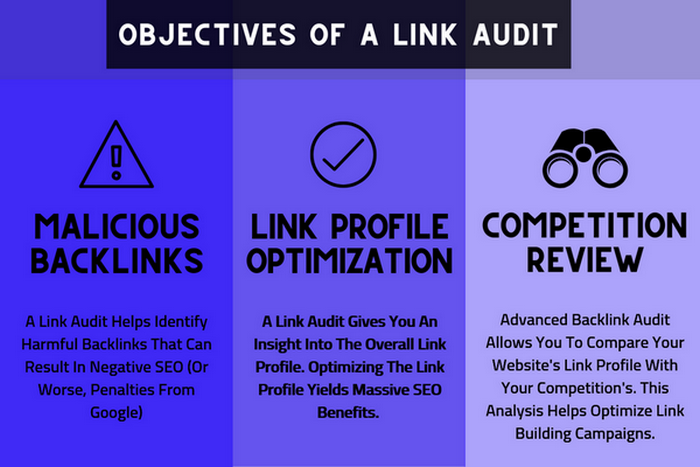 These are essential for high ranking and you need to make sure this area of your site is as healthy as possible.
Find out how many high-value links you have and whether you need more. Look at which social media sites your visitors visit most frequently. They may want to link your content to these sites.
Check the keywords that your competitors are ranking for. What keywords are they using to link back to their sites? Do you have those same keywords on your site?
Step 9: Check and Improve User Experience

Small things will turn users away from your site. Each time you do a site audit make sure that you check UX.
Look at website colors, fonts and layout. All images and videos should be optimized and if you need more, add them. Ensure all important information is above the fold so that users can find what they are looking for right away.
Your testimonials should be easy to find, genuine and concise. Website pages should be mobile friendly. Don't assume they are; check them to be sure. Lastly, make sure that your content answers user questions. It will reduce bounce rate.
Step 10: Crawl Your Site One More Time
After you audit your site, you need to make sure that the changes you implemented reflect and that it's optimal.
Run the website audit tool one more time to see that everything is working as it should.
---
Can I Audit a Competitor's Site?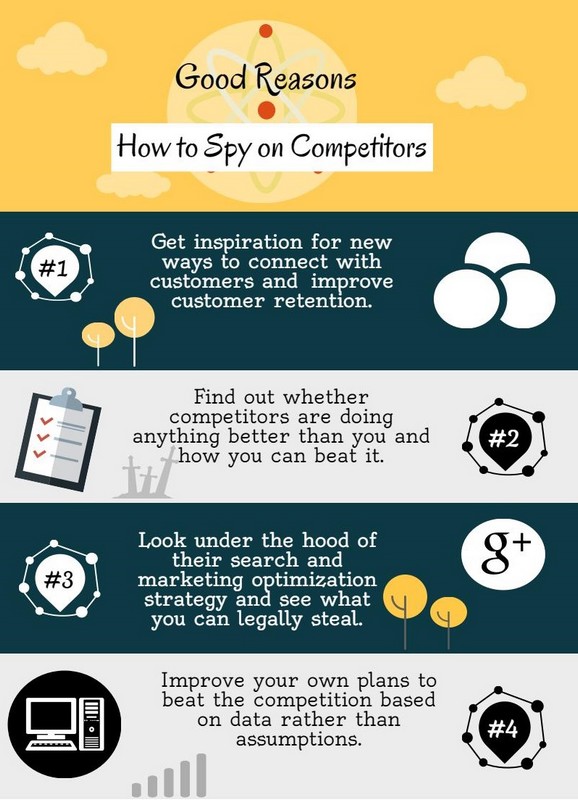 Yes, you can and you should. A competitive audit helps you discover what's working for others in your niche so that you can make it work for you too.
You should audit competitor websites is so that you can discover new marketing channels.
Where are they selling and who are they selling to? With the right retargeting strategy you can steal some of their customers.
Another reason to audit competitor websites so that you can identify what customers are looking for. If you can find out what they truly desire and develop a Unique Selling Proposition you have a good chance of beating the competition.
---
Best SEO Audit Tools
Read Review
View Listing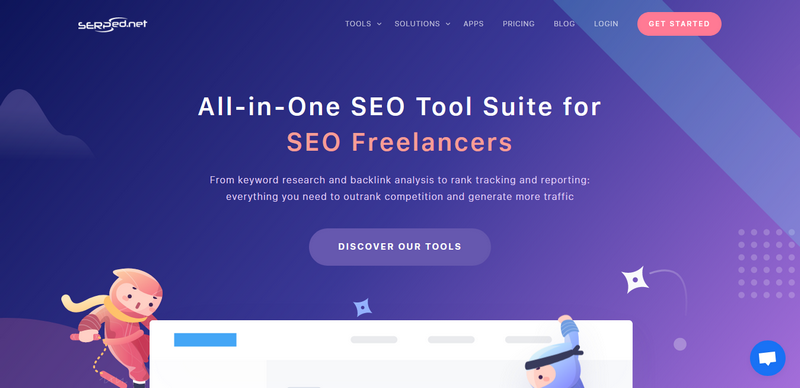 SERPed.net is all-in-one SEO audit software. It has nearly 3 dozen tools that you can use to ensure your website is running optimally. It's ideal for anyone who has a website and comes highly recommended for agencies and in-house teams.
This software was developed by SEO professionals to address the shortcomings of existing tools at the time. It addresses all areas of SEO that you need to track to stay ahead of the competition.
There are many ways you can use SERPed.net. You can use it to do technical SEO audits on your own sites and if you run an agency, you can use it to ensure that your client's sites are SEO optimized.
You should maximize its use to expand your business by offering free SEO audits to prospects. If you can highlight areas of their websites that need improvement and tell them how you'll help them rank better, they're more likely to become clients.
Some people use SERPed.net to generate more leads. They offer free website audits in exchange for contact details. This is an effective strategy as it is a comprehensive tool that many marketers are keen to use, and they'll be happy to leave you their email addresses if they can get a free website audit.
Features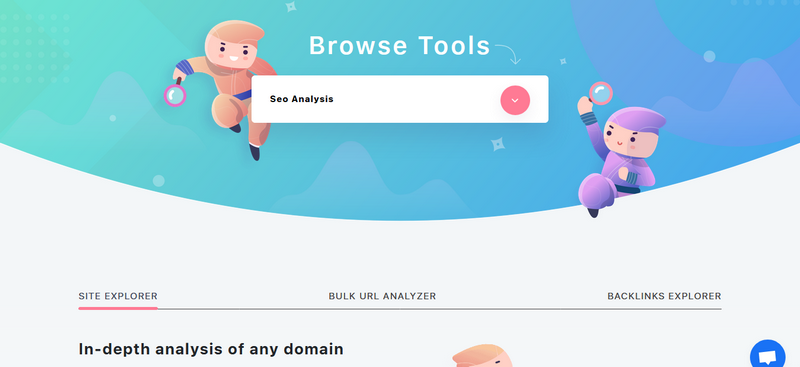 In this module you get several tools essential for technical SEO audits: Site Explorer, Bulk URL Analyzer and Backlinks Explorer.
It provides dozens of metrics for any URL that you input. The tool pulls data from industry giants like Majestic and Moz. You no longer have to pay for these tools separately. So long as you buy SERPed.net you'll have access to all the metrics that they provide.
You can examine your own website or a competitor's and see Moz Rank, Domain Authority, Page Authority and Citation Flow and more. It combines multiple metrics and show you the overall SEO health of any URL that you input. These include Moz and Majestic, SERPed and Alexa.
This module analyzes website metrics and backlinks and provides suggestions on how to improve your site.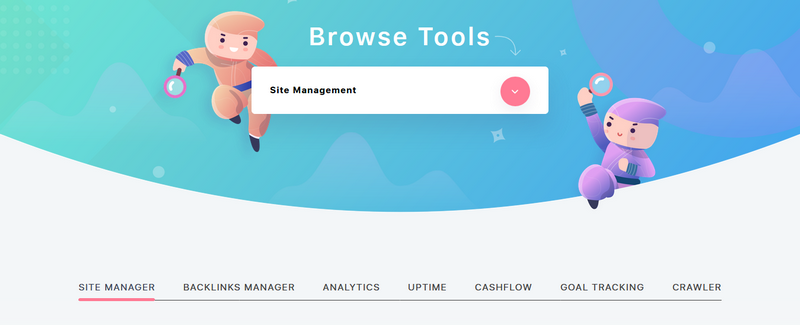 The Site Manager module has several tools that are vital for SEO audits. It helps keep tabs on important metrics like backlinks and search rankings. They are updated automatically and you can see them on your projects tab.
Site Manager is ideal for anyone who has several sites that they need to track as you can use it to track several projects simultaneously. You can also use it to keep an eye on at least 3 competitors at any time.
Modules in Site Manager include Backlinks Manager, Analytics, Uptime (checks website uptime and response time), Cashflow (it tracks all finances related to a project) and Crawler which analyzes internal links.
A Goal Tracking tool helps you track and understand how visitors interact with your site to give them better offerings. You can use it to track PPC and Facebook ads and see when users click links and buttons on your site.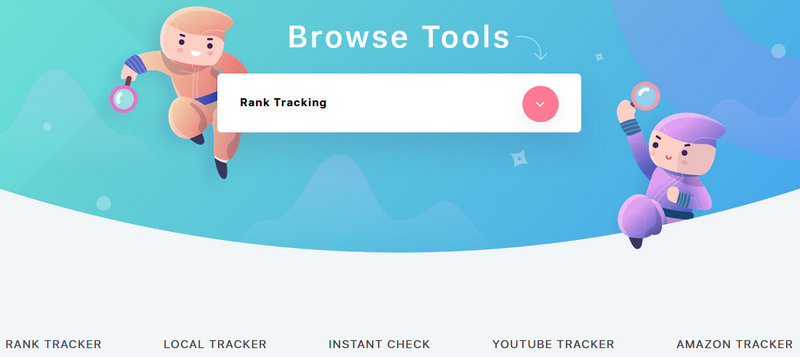 One of the most important elements of technical SEO audits is rank tracking, and the Rank Tracker module in this software will help you track website ranking across Google, Bing and Yahoo. You can get specific metrics as it allows you to specify countries, cities and specific locations for tracking.
This module allows you to track mobile and desktop rankings and choose how often you'd like the stats updated daily, weekly or every few days.
Access to historical data allows you to see how keyword rankings have evolved in different locations and you can use this information to formulate better strategies for the future.
You can also track competitors in the same way, and the report scheduling function means you only set it up once – reports are delivered to your inbox.
Modules in Rank Tracker include Local Tracker, Instant Check, YouTube Tracker and Amazon Tracker.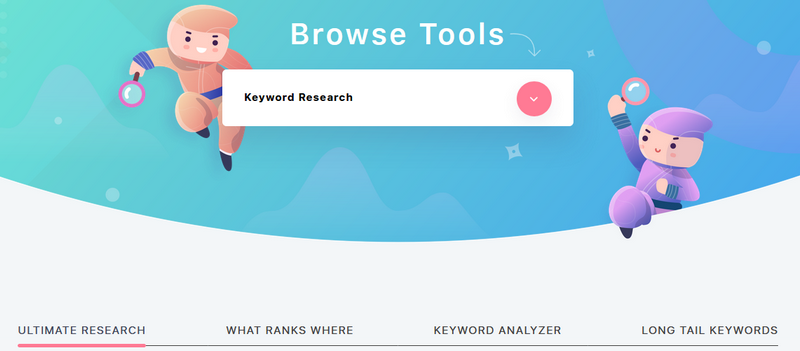 To help you track keywords SERPed.net has the Keyword research module. You can use it to discover and keep track of the most profitable and least competitive keywords in your niche.
It's connected to Google's API so that it can bring you the latest data for any keyword. You can check keywords by country and language.
When you search a specific keyword it brings back hundreds of results with data for each, and you can see which will be most profitable. You can filter results according to search volume, cost per click, PPC competition, value and more.
Use it to look into what keywords related domains are using and also use it to find long-tail keywords.
One of the best things about this module is that you can use it to make revenue projections for keywords. A revenue calculator allows you to see how much traffic you can expect, number of sales and Adsense revenue.
Some of the tools in this module include Ultimate Research, What Ranks Where, Keyword Analyzer and Long Tail Keywords.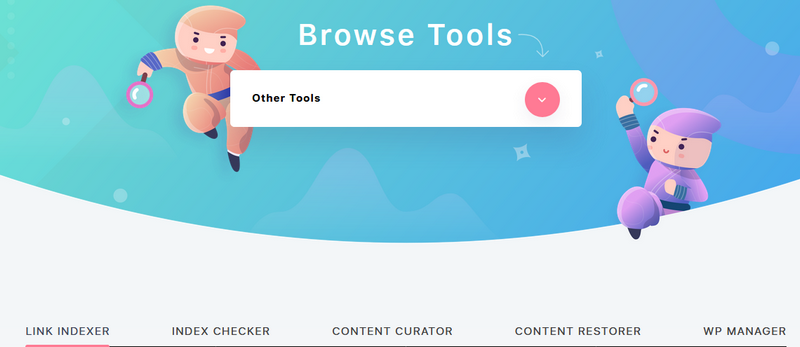 Other SERPed.net tools will add to your arsenal of website audit tools. They include:
Index Checker: Use this tool to find out whether new content has been indexed by Google.
Content Curator: This module delivers fresh content to your website or blog; all you need to do is enter a topic, and the system puts together original posts for you to publish. You can also use this module to upload content to WordPress sites automatically.
Content Restorer: If you come across missing content during an audit, you can use this module to recover it. It scraps the net for different versions, so find the one you need, download and restore.
WP Manager: This one helps you stay up to date with WordPress themes and plugins.
---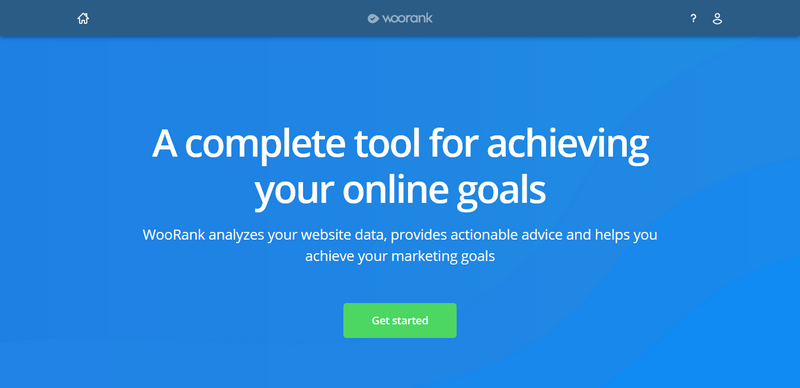 WooRank promises to help you grow your business faster by providing quick, focused and actionable insights based on in-depth audits.
This software crawls your website and provides insights on areas that need improvement. It is ideal for anyone who has a website they would like to rank. It can be used by marketing and sales teams, small business and SEO agencies, data services and developers.
The software claims to have reviewed more than 50 million websites to date, and has a high customer satisfaction rating.
WooRank is not a one-stop solution; there are more comprehensive tools in the market, but it is an excellent place to get started. It has everything you need to give you an actionable overview of your site, and as you become a more seasoned marketer you can seek out more comprehensive tools.
Features
You can use this tool to track the keywords relevant and profitable to your niche and track how keywords perform over time. It is also useful for auditing competitor sites; you can check which keywords they are ranking for and emulate their strategy.
Every time you publish new content you can use it to discover new keywords that may be hidden within, uncovering potential new target users. You can track keywords by region, and you can sort them according to volume and rank.
Use WooRank to compare metrics from up to 3 competitors simultaneously. You can see their SEO score and on-page results, see what keywords they are targeting, and track how their rankings change over time. You can set up weekly reports to deliver to your inbox.
This is an essential WooRank tool. When you enter a website URL one of the first things you'll see is the score. It ranges from 1 to 100 and sites are color-coded red, green and yellow depending on how well optimized a site is.
It looks at SEO factors like in-page and broken links, headings, sitemaps, schema markup, blocking factors and mobile-friendliness.
The tool monitors your website and sends you weekly reports highlighting errors and suggestions on what you can do for better rankings. It keeps a close eye on rankings, and if your site drops you are alerted right away. WooRank also sends alerts when your website experiences downtime.
Important Note: WooRank has several good SEO audit features, but it pricy especially if you have several websites to track or want access to its best features. It has a free trial but they need you to leave your credit card details and you're charged a card processing fee whether or not you buy the software.
---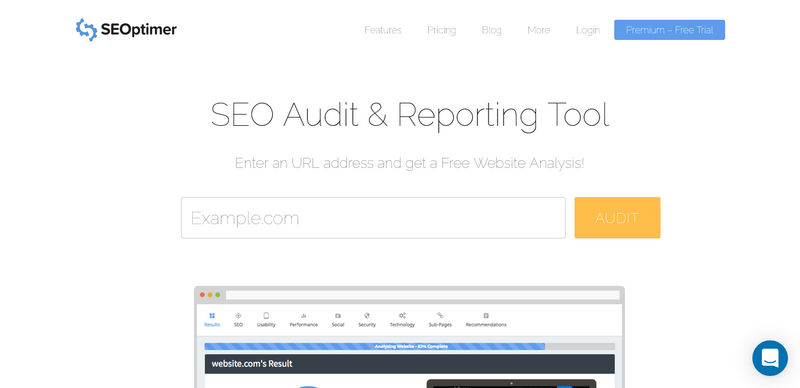 SEOptimer is a website audit tool that helps you identify problems that may be affecting ranking. It's easy to use, and eliminates the need for expensive audits from SEO agencies. The DIY site crawls are quick and accurate and the recommendations are easy to follow and implement.
This software may not provide the most detailed analysis. If you want a technical review you may have to reach for another tool. It gives you the broad picture, and if you implement the recommendations it provides you will see improved rankings.
One of the things that makes SEOptimer popular is that it has a good free trial. Visit the website, enter a URL and you'll receive a comprehensive report, along with recommendations that you can implement right away.
You can analyze several free reports every day. For those that don't have to review many websites, this free offer makes this tool quite attractive.
After you exhaust the free reports you can subscribe for one of the three available plans.
Features
SEOptimer allows you to track keywords and see how they have performed in a given period. You can track keywords on your website as well as a competitor's. This feature allows you to specify the locations that you would like to track for, and you can keep an eye on between 20 and 250 keywords depending on your subscription plan.
For each keyword you track you can see its ranking as well as the estimated traffic. You can also see how many positions it has moved up or down.
This feature allows you to comb your sites for SEO errors that are stopping it from ranking higher.
After scanning each page you'll get a report that tells you the pages with the highest number and most urgent errors that need to be fixed right away.
You can select the pages you want to scan or the kind of errors you want to scan for.
SEOptimer has a module that scans for high volume, low competition keywords. It'll scan content and recommend keywords you should include. You can add them to a tracker to see how they perform in the coming weeks and months.
This tool is excellent for analyzing website performance. It looks at server response time, page load speed, page sizes, page size breakdown and more. For each factor, you get recommendations on what you can do to improve site performance.
---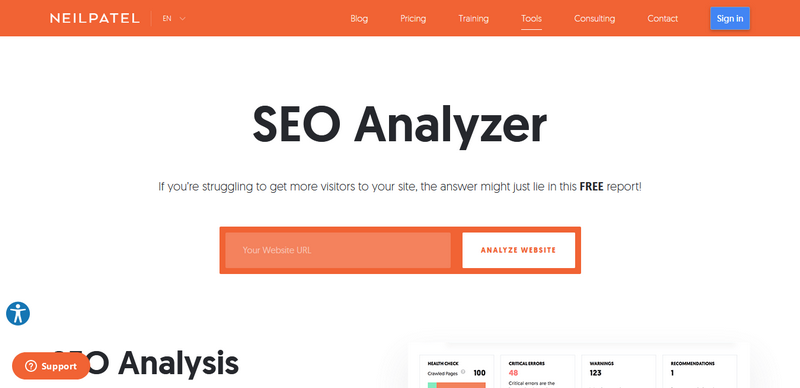 Neil Patel has become a leading name in digital marketing, and many of his products, including his SEO Analyzer, are highly regarded. The tool promises to provide insights to struggling internet marketers.
This tool is pretty basic compared to others that have been discussed in this post. If you want a quick overview, it's perfect. It will give you the basic metrics you need to make improvements on your site. However, if you're looking for an in-depth, technical analysis, some tools are much better.
Neil Patel's SEO Analyzer is a useful tool for those just starting out in digital marketing and SEO. Keep in mind that you can only get so many free reports – after a while you'll need to subscribe.
Features
SEO Analysis and SEO Checker
The SEO Analysis feature highlights everything that's wrong with your site and tells you what you can do to fix the problems. If you follow the recommendations your site will rank better.
The SEO Checker works in much the same way, but it prioritizes errors in order of those that have the highest impact on your site. You should pay attention to the errors that are at the top of this list.
Site speed checks are a part of every SEO audit, and with this software you can check how fast your site is at any time. Use this feature to check how long it takes for individual pages to load.
You can audit who links to you, see your domain score and understand how backlinks are driving traffic. You can also use this module to audit competitor backlinks.
Get Neil Patel's SEO Analyzer Now
---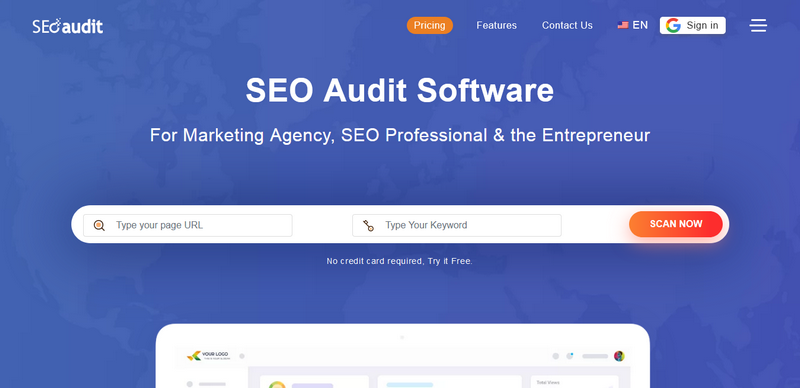 SEO Audit is a little different from the tools discussed here. You can use it for SEO audits, but it is mostly for creating lead generation forms.
For SEO reporting, all you need to do is specify the keyword on a targeted URL and then compare with your competitors.
This software is recommended for agencies. You can buy and install it on your server to run SEO audits for clients.
However, there are elements of an SEO audit that you cannot accomplish with this software. You cannot do an in-depth comparison of competitor sites, it doesn't integrate with other tools, and you cannot download and print PDFs. The company promises that these features are coming soon.
Features
It provides embedded audit forms for websites.
You can track specific keywords on your website and compare to competitors.
Install this software on your website so that visitors can do their own keyword tracking in exchange for contact details.
---
Conclusion
Auditing your website is a must; it tells you whether you are on the right track, it helps you stay up to date with best practice and provides an insight into what your competitors are doing.
There are SEO audit tools out there and each promises to deliver the best results. It would help if you thought about your needs to choose one that works for your business. What metrics do you need to see? The 10-step SEO checklist provided earlier in this post should work as a guideline.
We recommend that you go with a tool that provides as many metrics as possible.
A tool like SERPed.net measures lots of different SEO metrics and offers concise and actionable reports. It also has lots of other features that will give optimization a boost. It's affordable and gets excellent support, continually gets new features and is easy to use.