The 5 Best Newsletter Software for 2022
Should you spend money on newsletter software? Read on to find out what a newsletter is, its benefits and drawbacks and the best newsletter software in the market.

Email marketing is one of the key components of marketing strategy. It has a high return on investment – for every dollar spent, you can expect to make about $38, according to HubSpot. Most marketers, especially those who are new to the scene, don't feature email newsletters much within their marketing strategy. They are happy to send out emails promoting products and services, but not much thought is given to newsletters.
Used properly, newsletters are a powerful source of leads. Many marketers do not immediately think of newsletters as a way to boost sales. They are keen to use strategies like SEO and social media marketing because these are the current fad.
However, used right, newsletters have a way of helping you gain and keep leads that would otherwise have slipped through your fingers. They keep your audience in touch, provide important information, and are an excellent example for you to showcase your product or service.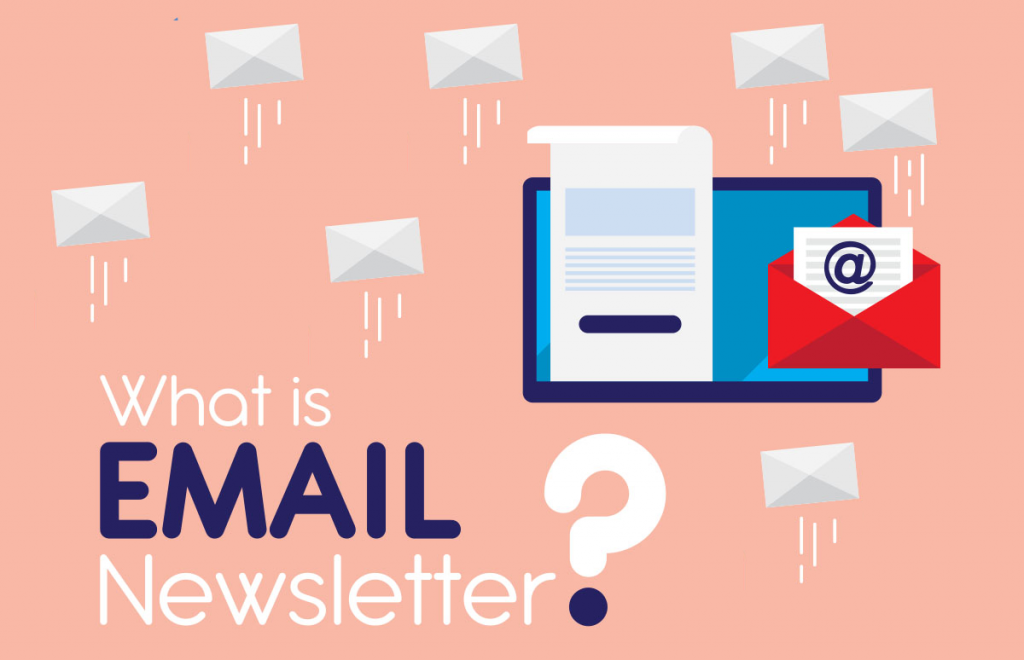 What is an Email Newsletter?
It is a kind of email that contains news and updates that are relevant to your niche. They keep your audience engaged, and they aim to edge leads closer and closer to conversion.
You can use email newsletters for more than news and updates. You can use them to talk about your products or services and to provides important information about your niche. There is no end to what you can include in an email newsletter.
Email newsletters come in different forms. Some businesses choose to send out newsletters once a week or once a fortnight, others opt for news digests that go out once a month while some send out email newsletters once or twice a year.
How often you choose to send out a newsletter depends entirely on you. If you think you have enough material to send out an online digest once a week, by all means, go for it. However, just like with regular email marketing, you have to be careful not to inundate potential leads with information or they will end up ignoring your email newsletters.
Benefits of Email Newsletters
If online digests are not already a core part of your online marketing strategy, consider the following benefits of email newsletters:
Newsletters give you a chance to provide updates without overwhelming readers. You can give them a snippet, and if they are interested, they click on a link and find out more on your website.
They are cheap – all you need is good newsletter software.
Email newsletters are a good way to customize content. You can use newsletter software that lets users choose topics they are interested in. Customizing content helps you further segment your leads. If you know what kind of information they are looking for, you can provide relevant products.
Email newsletters show you what content your users are most interested in so that you can create more of the same. If you use the right newsletter software, you'll see what links get clicked on most often. This tells you which topics are most popular with your readers. Additional content around these topics increases engagement.
Email newsletters are an excellent way for you to inform readers about new products, discounts and other offers.
If you do a good job of developing an online digest you can use it to sell advertising and bring in additional revenue.
Drawbacks of Email Newsletters
While newsletters have important advantages, there are some drawbacks you should keep in mind if you choose to incorporate them into your email strategy:
They have the potential to be spammy. If you don't get the time between newsletters just right, you risk losing potential leads if they feel they are being spammed.
Some users are reluctant to provide email addresses for online newsletters because they worry that you may spam them or share their addresses with third parties.
How to Create an Email Newsletter
Investing in the best newsletter software doesn't guarantee good results. If you want your newsletters to have a high open-rate and engage readers, you must create them in a very specific way.
Use the following checklist to create an effective newsletter:
Outline your goals
What would you like your email newsletter to achieve? Are there exciting developments in your niche that you would like readers to know about or do you want to tell them about new products? Defining goals helps your newsletters on point.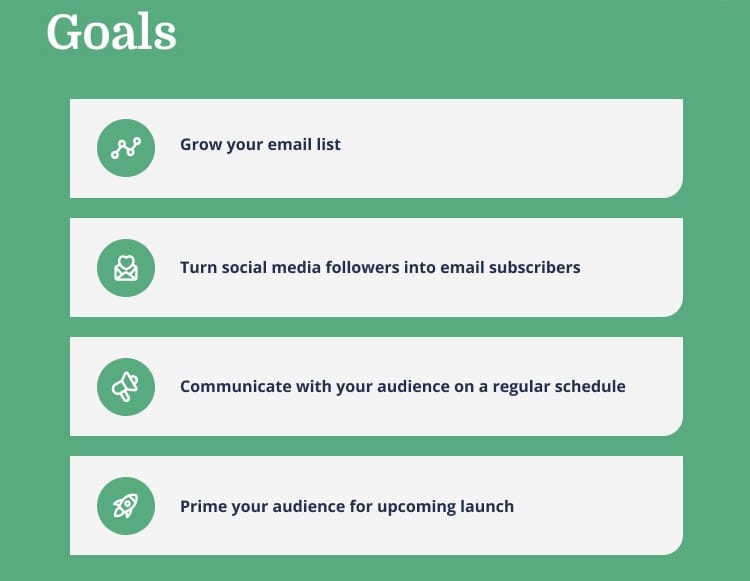 Select the right newsletter software
Above all else newsletter software should be able to:
Create and layout content that's user friendly
Send out newsletters with ease
Analyze the results of each newsletter you send out so you can improve your campaign.
Have Proper Layout and Design
Each newsletter you send out should have a clear subject line, excellent copy, a clear call to action, the sender's name and an unsubscribe link. Choose a good font and font size, think about how long you want your newsletter to be and make sure the size remains small.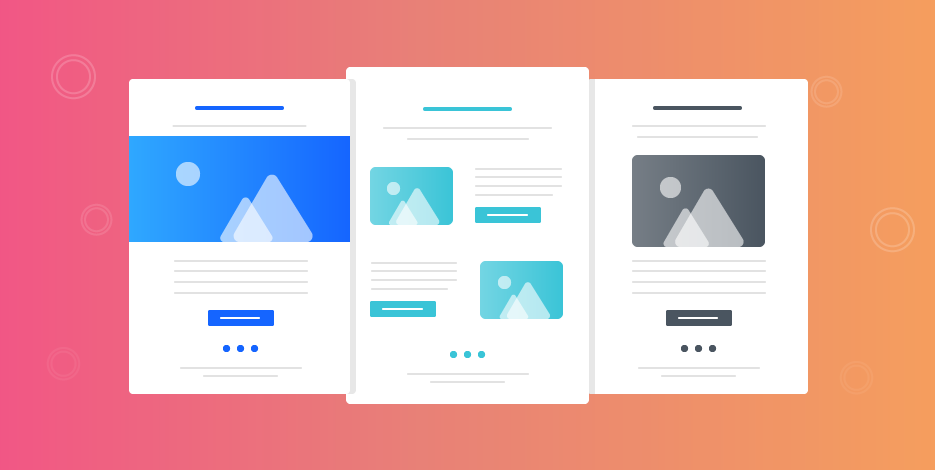 Have a good subscriber list
Your newsletter will be sent out to a list of subscribers, so your first task is to build a list of email addresses. Weed out all dead and unresponsive addresses so that your newsletters have a high delivery and open rate.
Give a Reason for Subscribers to Keep Reading Your Newsletter
This is the hardest part of creating a newsletter. If you want your newsletters to become conversion machines you have to offer subscribers something that will make them eagerly open your email when it arrives in their inbox. It can be a special offer, early discounted bookings, event information, discounts or whatever you feel is suitable.
What Makes Good Newsletter Software?
The best newsletter software has certain elements. Before you buy, check whether any tool you have in mind has the following:
There should be a wide variety of professional, easy-to-use templates to choose from.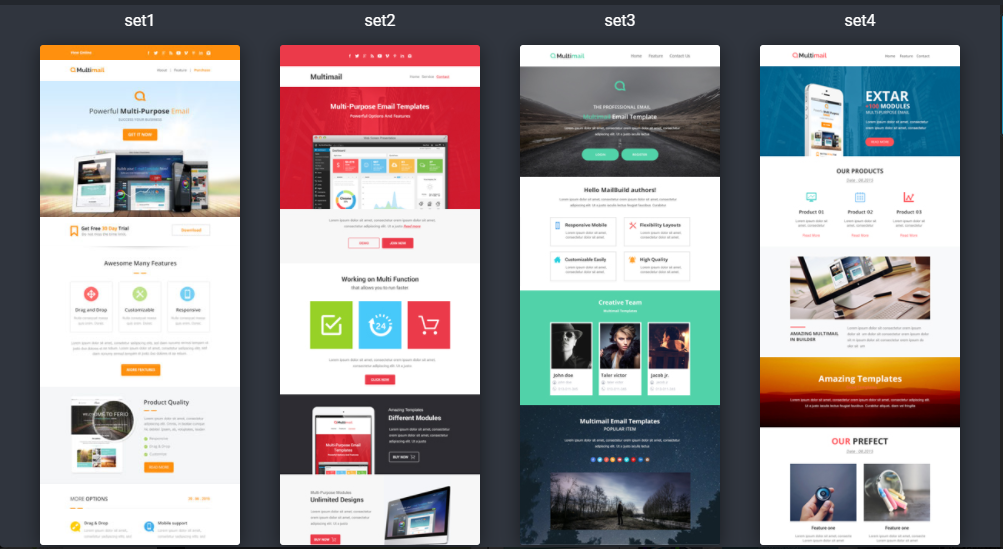 The best newsletter software has all design elements you need to create a branded newsletter – a full-color spectrum, different types of fonts, a library of images and more.
Choose newsletter software that has embeddable sign-up forms so that website visitors can easily become part of your mailing list.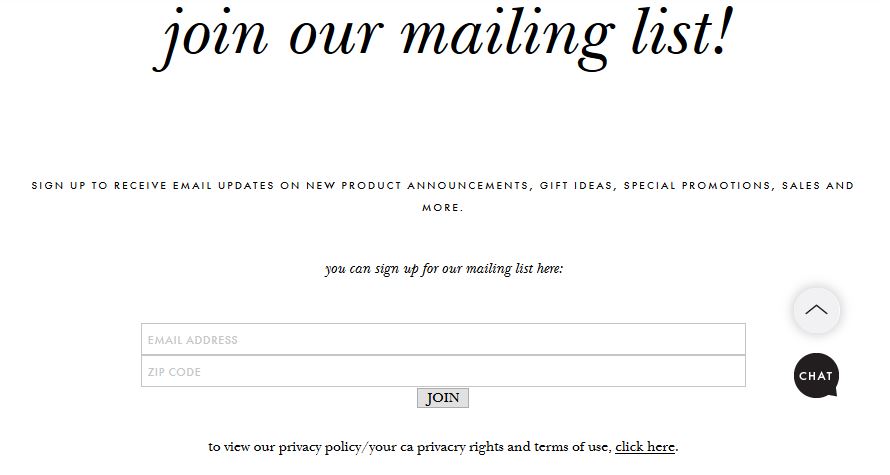 One of the biggest advantages of newsletters is that they allow you to segment your market. It makes sense that you choose software that provides an easy and convenient way for you to organize contact information.
The best newsletter software has detailed reporting modules that allow you to track campaign performance.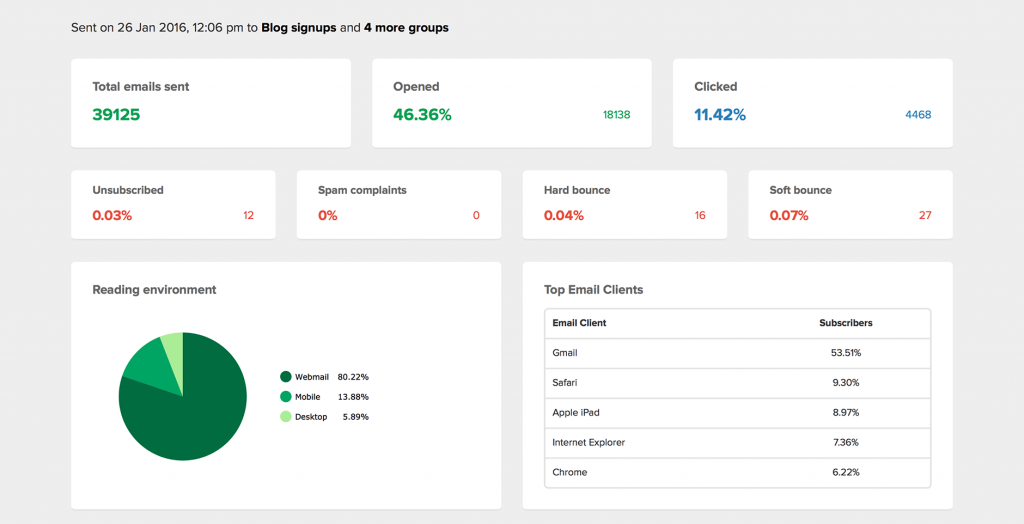 ---
Best Newsletter Email Software for 2022
There is lots of newsletter creator software out there. Sifting through it can be time-consuming, tedious and even confusing if you've never dealt with this kind of software before. We have selected 5 of the best. For each, we'll look at features, cons and pricing.
---
Read Review
View Listing
Platformly is at the top of our list for best newsletter software because it has a powerful email builder that you can use to create top-of-the-range newsletters. Newsletters created using Platformly offer simplicity while ensuring that you can deliver news, updates and offers as you intended.
Newsletter creation becomes an easy task that can be accomplished in minutes with this software.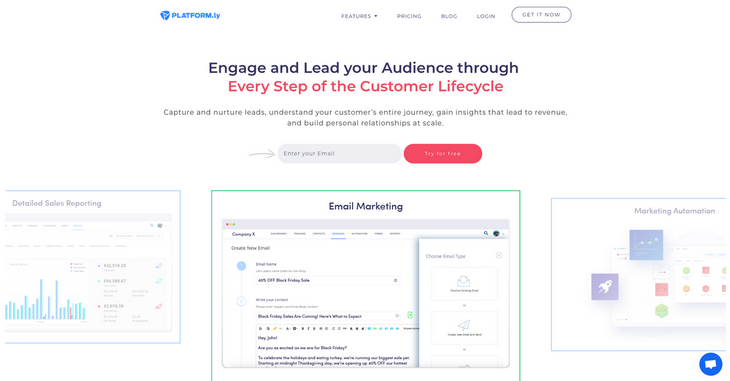 Platformly Features for Newsletters
A huge library of email templates – Whatever your audience you'll find a Platformly template that works. They are organized in different categories, so finding the right one won't take long. Categories include updates, rich visuals, blog style and more.
An intuitive drag-and-drop editor makes newsletter creation easy.
Access previously used templates – If you created a particularly effective newsletter in the past you can re-use the layout as many times as you want. All templates you create are saved under "My Templates".
Create your own templates – If you have your own template design in mind, Platformly has all the elements you need to put it together. The email builder has headers and paragraphs, lists, social buttons, images and more.
Modify existing templates – You can also choose an existing template and modify it to suit your purposes. Adjust color, font type and size, background, spacing and more.
Preview – You can preview and modify each newsletter you create before you send it.
Targeted Newsletters – Create a series of newsletters for different niches for maximum conversions. You can pre-program them to be sent when a user clicks a certain link on your website or in your emails.
Tracking – Platformly provides full stats on each newsletter you send so you can see what content engages your audience.
Automation Builder – This is one of the best features of Platformly. You can create a number of newsletters and then schedule them to go out whenever you want.
Follow up on non-opened newsletters – Not all leads will open your newsletters. For these, you can create a follow-up email encouraging them to read the newsletter or unsubscribe.
Drawbacks of Platformly
This software is still relatively new in the market, and there are a couple of things that can be better:
It can use more landing page templates – others in this category have extensive libraries.
While it can integrate with common marketing tools, it can definitely do with more integrations.
Platformly Pricing
There are 3 plans: Starter, Growth and Unlimited and pricing is based on how many emails you plan to send and what features you would like included.
Growth Plan, which comes recommended, can be used to send 100,000 emails every month and costs only $49/month.
---
View Listing
GetResponse have been around for more than 15 years and have lots of experience with email and newsletter software. They offer simple, affordable solutions that can be scaled as your business grows.
With excellent email marketing and automation features, GetResponse is indeed one of the best newsletter software in the market.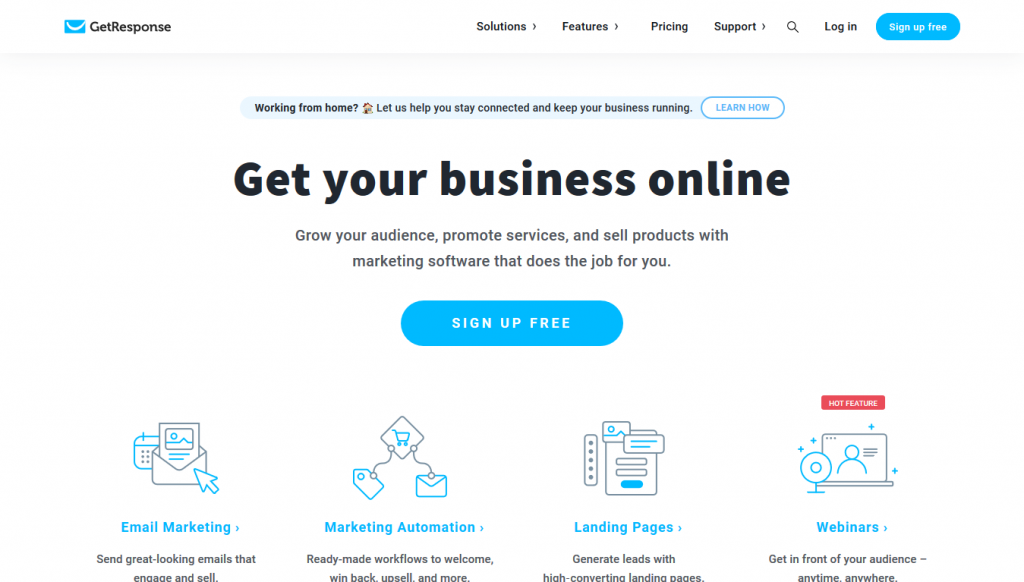 GetResponse Features for Newsletters
Lots of templates – There are hundreds of templates you can choose from, and each is fully customizable.
A huge image library – With more than 5,000 images in the image library, you're sure to find just the right combination to make your newsletters impactful.
Customization – You can customize newsletters for different customers depending on the links they click, what products they have bought in the past and so on.
Tracking – Track each newsletter to see opens, bounces, clicks and so on.
A/B Testing – You can try out different subject lines to see which ones provide the best response.
Automatic product recommendation – You can recommend specific products to specific leads depending on what they have bought in the past.
Automated sending – Schedule newsletters to go out whenever you want.
Reporting – A wide range of reporting and analytics allow you to monitor your campaigns and make changes as you go.
GetResponse Drawbacks
The software offers a wide range of features for newsletters, but certain things can be better. The most significant is the drag-and-drop feature. It is a little clunky, and it can take a while to get used to.
GetResponse Pricing
Basic, which costs $15/month, can be used for a minimum of 1,000 contacts. Plus, Professional and Max packages cost more and are recommended for medium and large businesses.
---
View Listing
AWeber was one of the first email marketing software to come to market. Over the years, they have developed an excellent newsletter module. It has a wide range of features, and the only reason it doesn't top this list is that its automation facility is quite basic.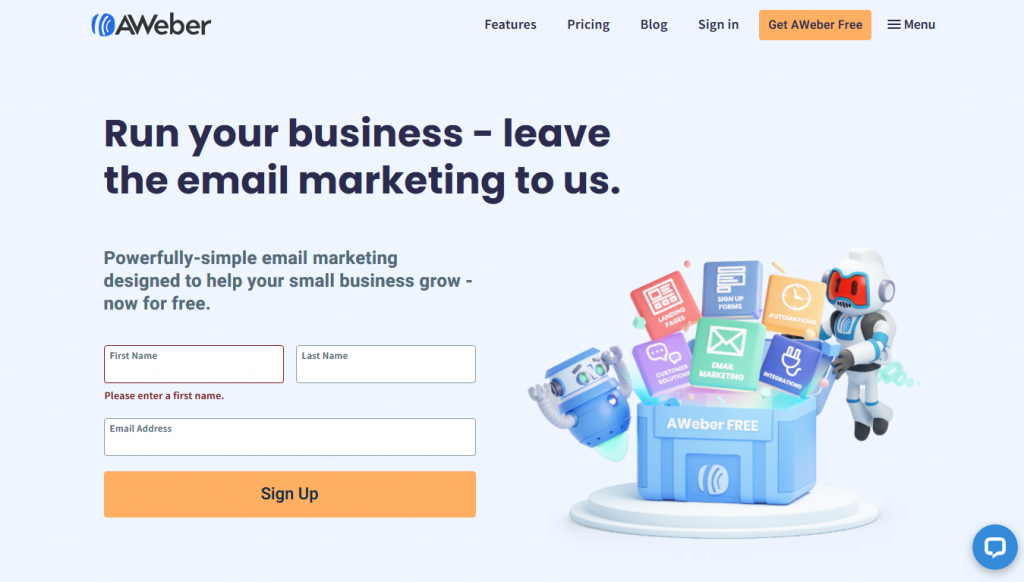 AWeber Features for Newsletters
Lots of templates to choose from – The software has hundreds of templates to choose from, and you can customize them to suit your business.
Drag-and-drop newsletter creator – You can get your newsletter out in minutes with the simple editor.
Automation – You can create and save newsletters and then set them up to go out at certain times.
Personalization – Each newsletter can be personalized depending on what the recipient has shown an interest in. Sending subscribers content that's relevant to them will increase engagement and conversions.
AMP for Email – This ensures that all newsletters are up to date. Users can do lots within the newsletter (leave reviews, sign up for events, take surveys and more).
Split Testing – You can test each newsletter before you send it to see which format/content gives the best results. You can vary subject lines, copy, images, templates and more to see which combination provides the highest level of engagement.
Blog Broadcast – This feature will pull content from your blog or website, reformat it into a newsletter and send it to your subscriber list.
Reporting – You can monitor important statistics such as open and bounce rate, clickthrough rate and more.
Drawbacks of AWeber
As mentioned earlier, the biggest drawback of this software is that its automation module can seem quite basic when compared to leading software in this category. This simplicity, while it can be a drawback, is excellent for those who are just getting started with email newsletters.
AWeber Pricing
Pro costs $16.15/month and can be used for 500 to 25,000 subscribers. There is a free version but it lacks important features like A/B split testing and behavioral automation.
---
View Listing
If you are looking for easy-to-use newsletter software Benchmark may be your answer. It has a clean interface and takes only a little while to learn. Benchmark comes with most of the work already done, so you don't have to spend a lot of time creating newsletters.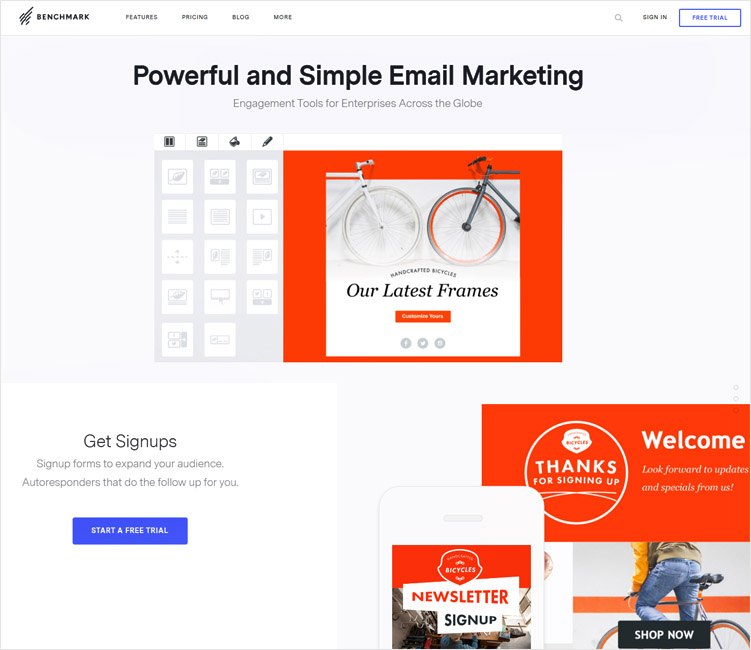 Benchmark Features for Newsletters
Templates – You get a wide variety of customizable templates and you can preview each design before you send.
Automation – The software has a basic automation feature that allows you to pre-program when newsletters will be sent. If you would like more sophisticated automation features, you need to buy Benchmark Automation Pro.
List Management – Segment your contacts and then send them newsletters relevant to their interests for higher conversions.
Clean List – You can clean up your lists to get rid of unresponsive subscribers.
Embedded Registration Forms – Grow your newsletter subscriber list with these easy-to-use forms. They give users the option to opt out if they decide they are not interested in your newsletters.
A/B Testing – Test different element combinations to find out which ones give the best results.
Surveys – Poll your list to find out which topics are of interest so that you can include them in upcoming newsletters.
Drawbacks of Benchmark
The biggest drawback of this software is deliverability; if your business relies on every email being delivered, you might want to opt for different newsletter software. Some of the features, like the drag and drop editor and personalization are also limited.
Benchmark Pricing
Pro costs $13/month and can be used for unlimited emails. However, it comes with limited functionality. To enjoy all features, contact the company for a customized quote for the Enterprise Package.
---
View Listing
Mailchimp is another email marketing software that has a good newsletter module. It's easy to use, has good delivery rates and you don't need to have coding expertise to get it to work. This software is quite popular for email marketing and gives good results for newsletter marketing.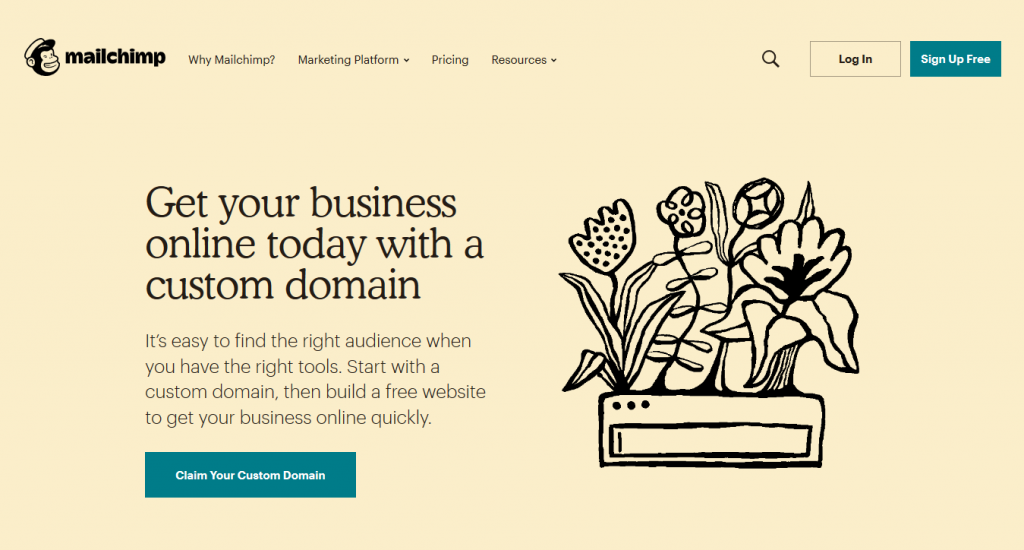 Mailchimp Features for Newsletters
Email Templates – It has more than 100 templates to choose from. You can also create your own templates or modify existing ones to reflect your brand.
Segmentation – You can segment lists according to user interests and behavior and send more targeted newsletters.
Tracking – You can see newsletter metrics, learn from your mistakes and create better campaigns in the future.
Easy-to-use – You can get newsletters out in minutes using the drag-and-drop editor.
Lookalike Audience Finder – This feature helps grow your email list by finding potential leads who are like existing leads. As they share similar interests they are easier to convert.
List Manager – You can organize your lists based on their interests so that you can send them the most relevant information.
Mailchimp Drawbacks
The biggest problem with this software is that they can suspend your account if you have a high bounce rate or too many unsubscribes. Also, their templates are pretty basic compared to other software discussed in this post.
---
Conclusion
Finding the best newsletter software is not something you should take lightly. Since we can't discuss all good newsletter software in this post, we encourage you to research before you buy.
Make sure to choose newsletter software that fits the needs of your business and is within your budget. You should also look into customer service, especially if you are a novice with this kind of software.
While all these are good newsletter software, our top recommendation is Platformly. The variety of templates along with the drag-and-drop editor allows you to get newsletters out in minutes. Better yet, you don't need to recreate the wheel; if you created a newsletter that worked in the past, it's available in "My Templates" for re-use.
We also like that you can use it to create newsletters for different niches and track each to see how it's performing. Knowing what works and what doesn't helps make your campaigns more efficient and effective.
The company offers excellent customer service they constantly update the software to provide customers with the latest in newsletter software technology.